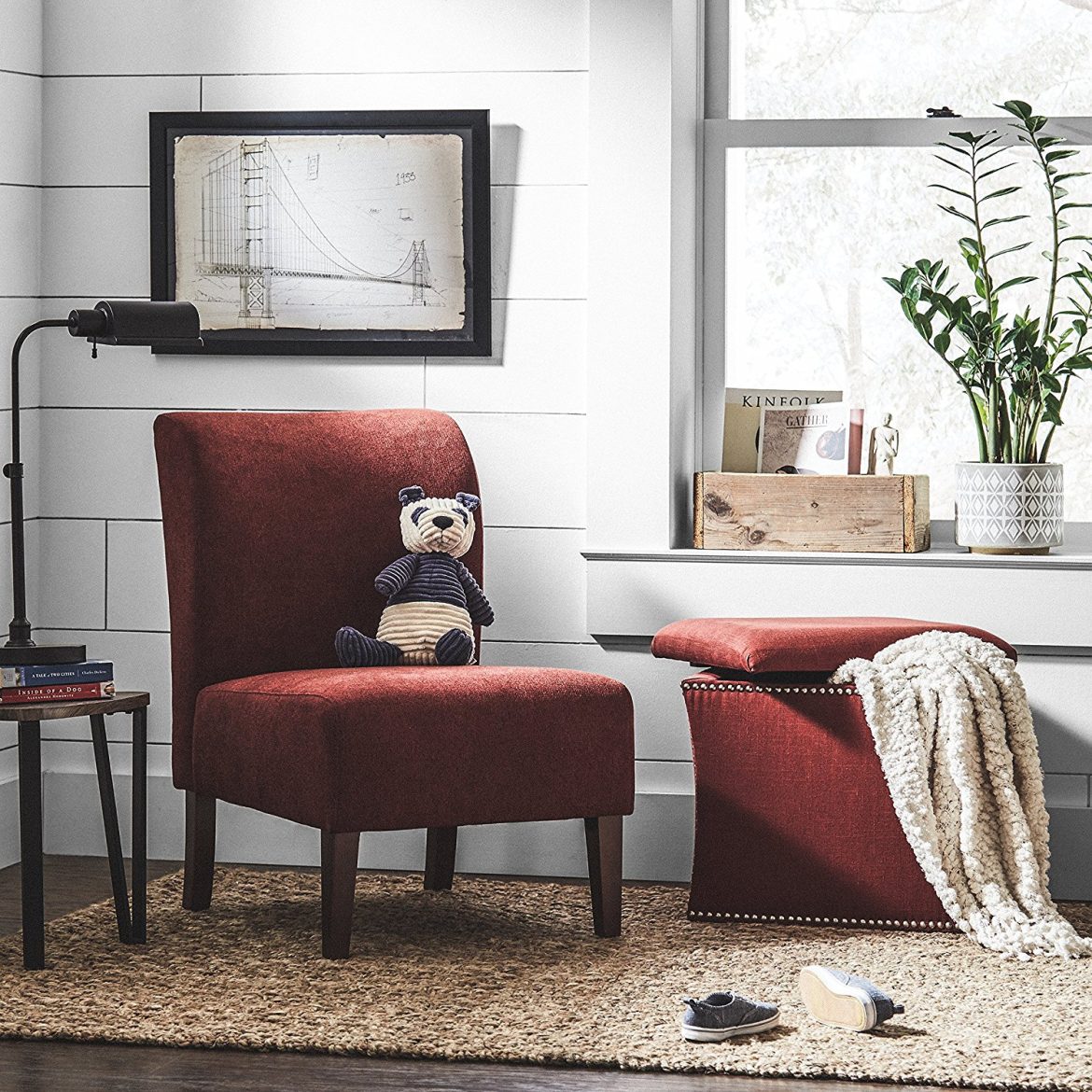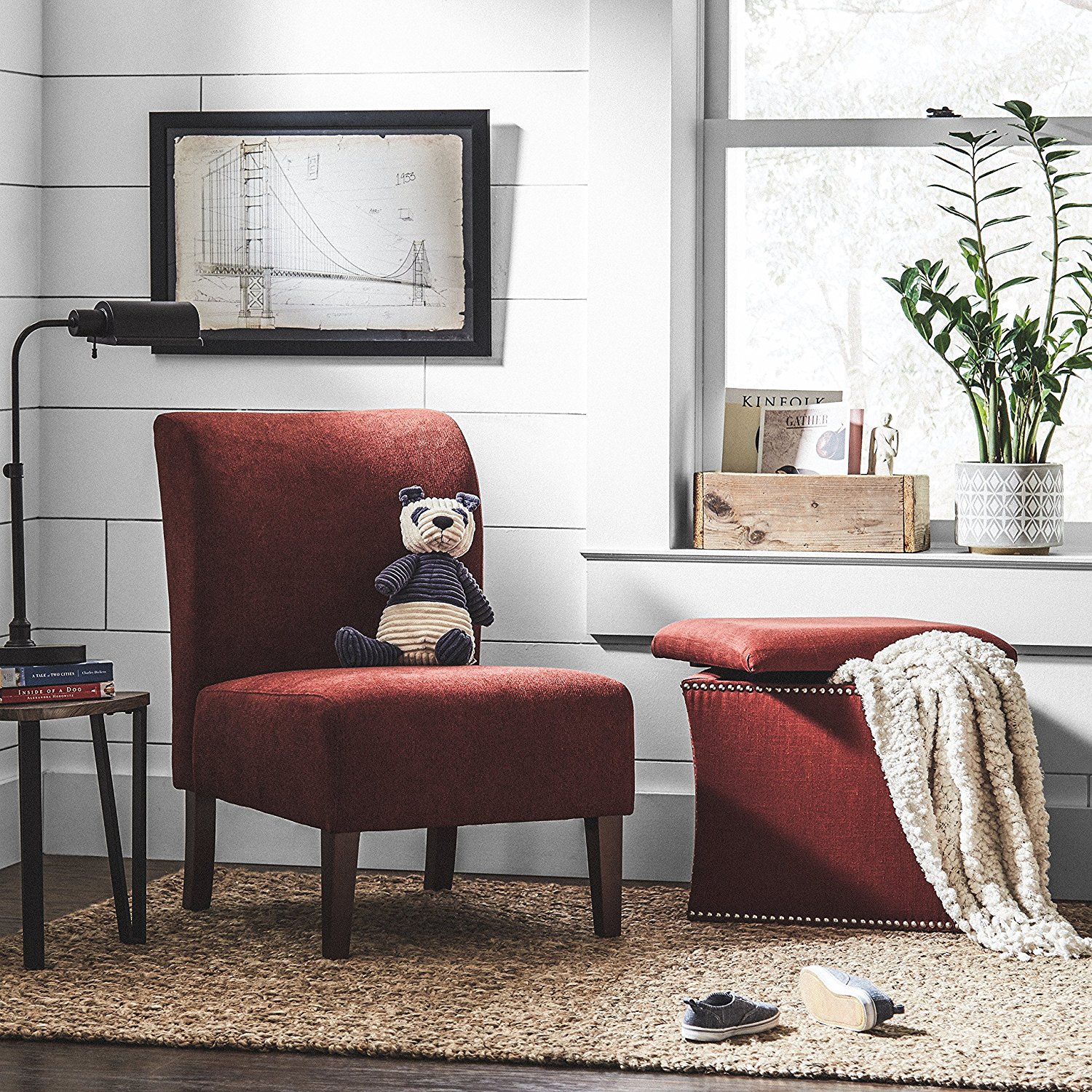 [Review] Stone & Beam Lummi Modern Armless Accent Chair
Assembly
If you're not good with your hands, this armless accent chair is for you. You only need to attach the legs and voila, you have your chair all ready to go. Note that you will find the back legs attached to the back of the chair. The front legs are in a compartment under the seat. Don't panic like I did. I thought the company forgot to deliver the legs with the rest of the chair. It turned out that I only need to do a bit of exploring. If you ask me, the compartment is quite a sneaky touch!
Comfort
The seat is plush and comfortable. The only negative I can think of is that the chair sits a bit close to the floor. If you are very tall, you might find it awkward to sit on it. You can consider stretching your legs as you sit if it feels more comfy for you.
Design
My chair now sits neatly in a small corner in the living room. It is just the right size, so you won't have any problem if you have limited space to spare. If you insist on having an accent chair despite the lack of space, this is a great option.
The Chianti tone is elegant. It's not a neutral color, so it would give that oomph to a room full of whites, greys, and blacks. A pop of color is always welcome in a sea of neutrals. The color is not too vibrant either. I had no trouble matching it with the rest of my furniture.
I love that there are no arms. A chair with armrests feels too formal. This one feels more casual and contemporary, which I wanted. I want to keep the living room's laidback look, and this accent chair works well for that purpose.
Durability
The beech wood frame seems very sturdy. The legs, albeit short, are solid and tough. We've had a lot of guests who choose to sit there, and the chair managed to support even the heaviest. He's around 250lbs. The chair did wobble at first, but putting a rug underneath solved that problem.
The upholstery is easy to spot-clean in case of spills and stains. The occasional spot-cleaning has not faded the color. The fact that the chair is a breeze to clean makes it kid- and pet-friendly. Just don't have your cats scratch on the fabric. The outcome won't be pleasing.
My Two Cents
If you're on the lookout for a durable and beautiful armless accent chair, this is a must-buy. It won't hurt your wallet too. I don't think you'll find a much better deal anywhere else. I'm thinking about buying another piece for the master bedroom. It would make an excellent reading chair, don't you think? – Karen F
---
Brand: Stone & Beam
Product: Lummi Modern Armless Accent Chair
---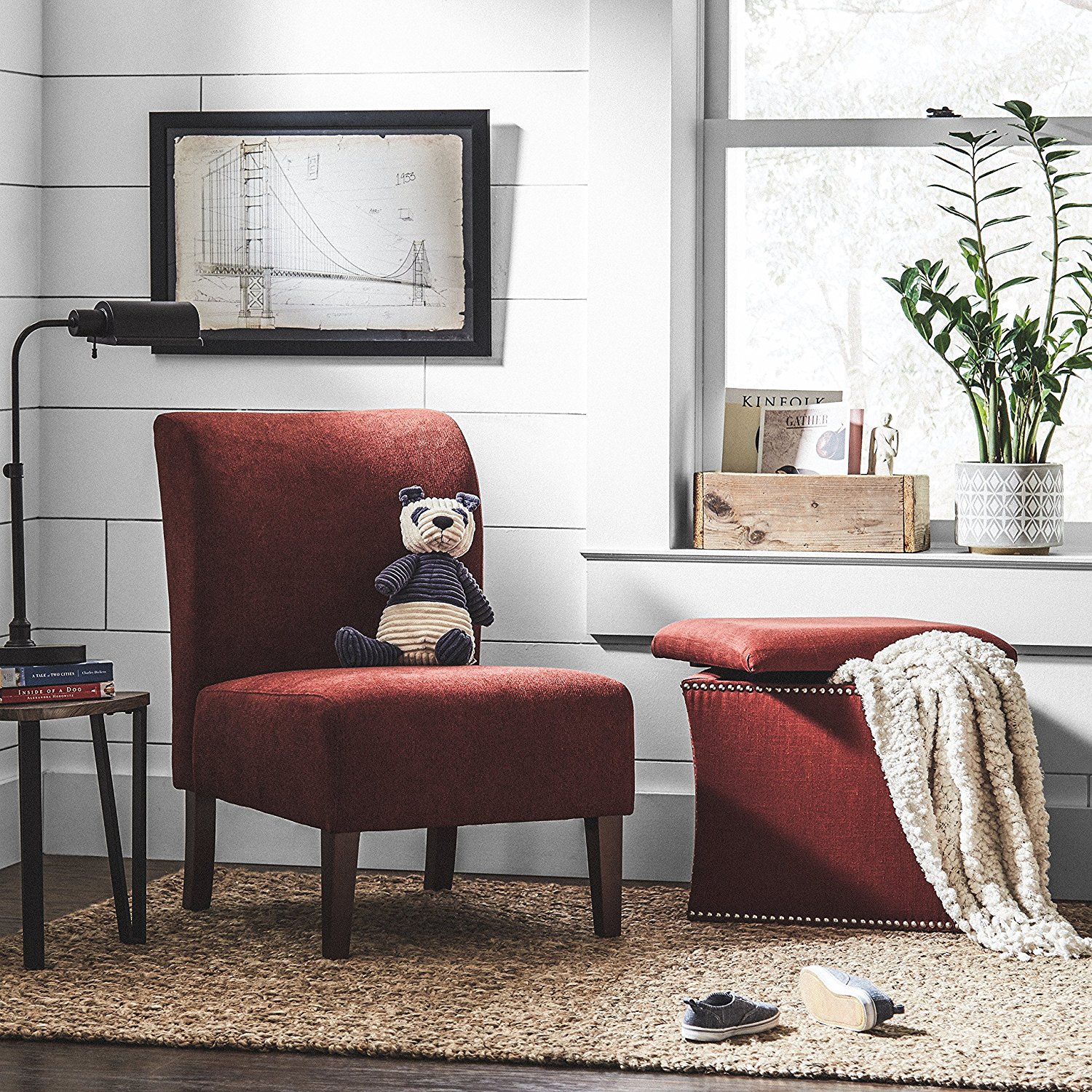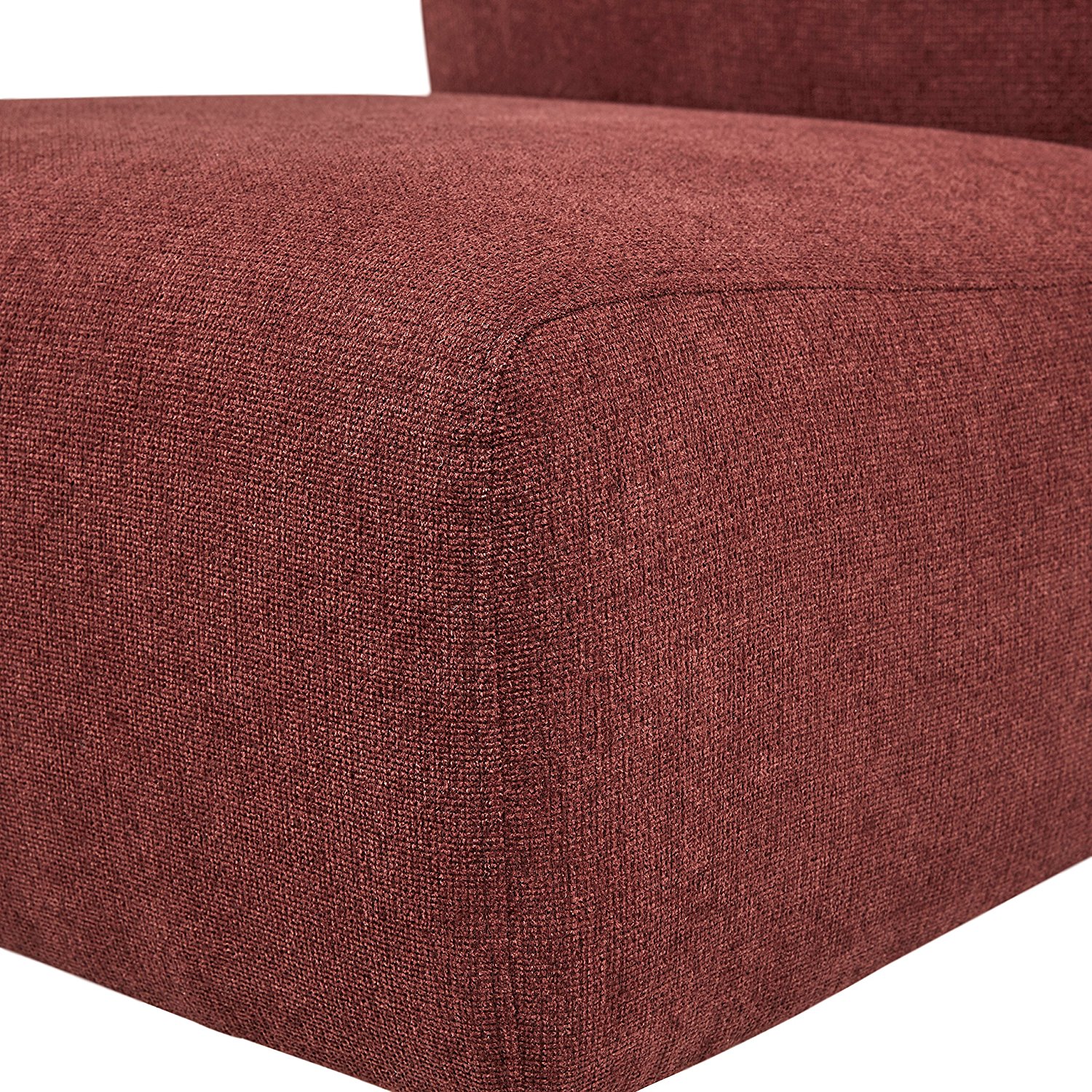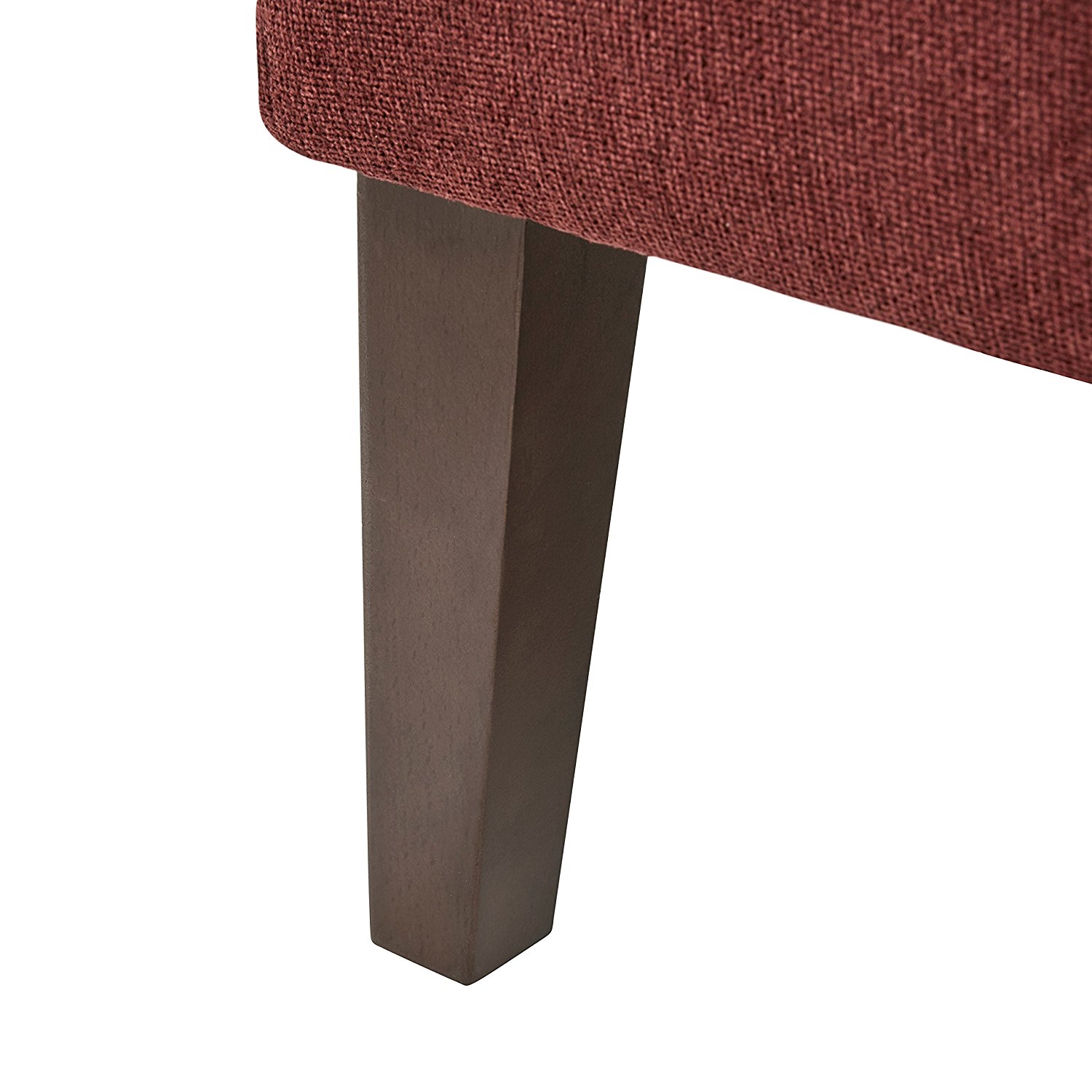 ---
Purchase the product on Amazon Marketplace