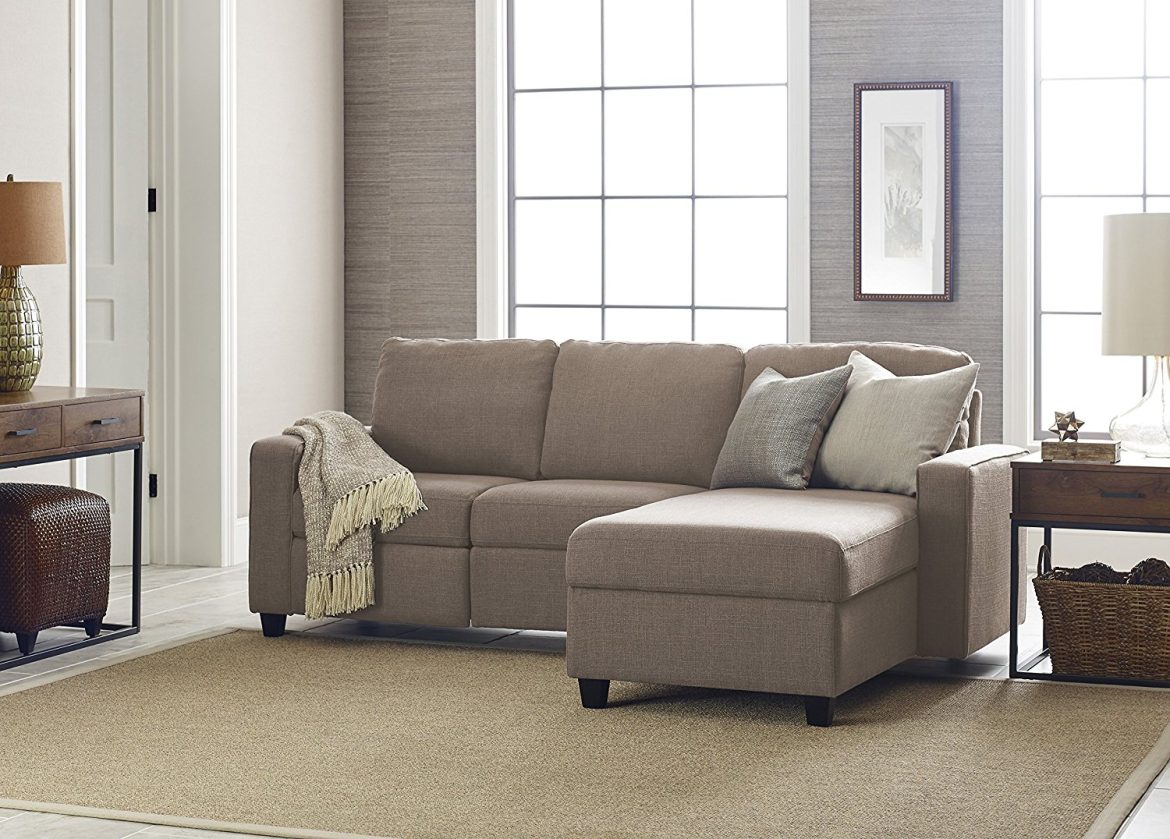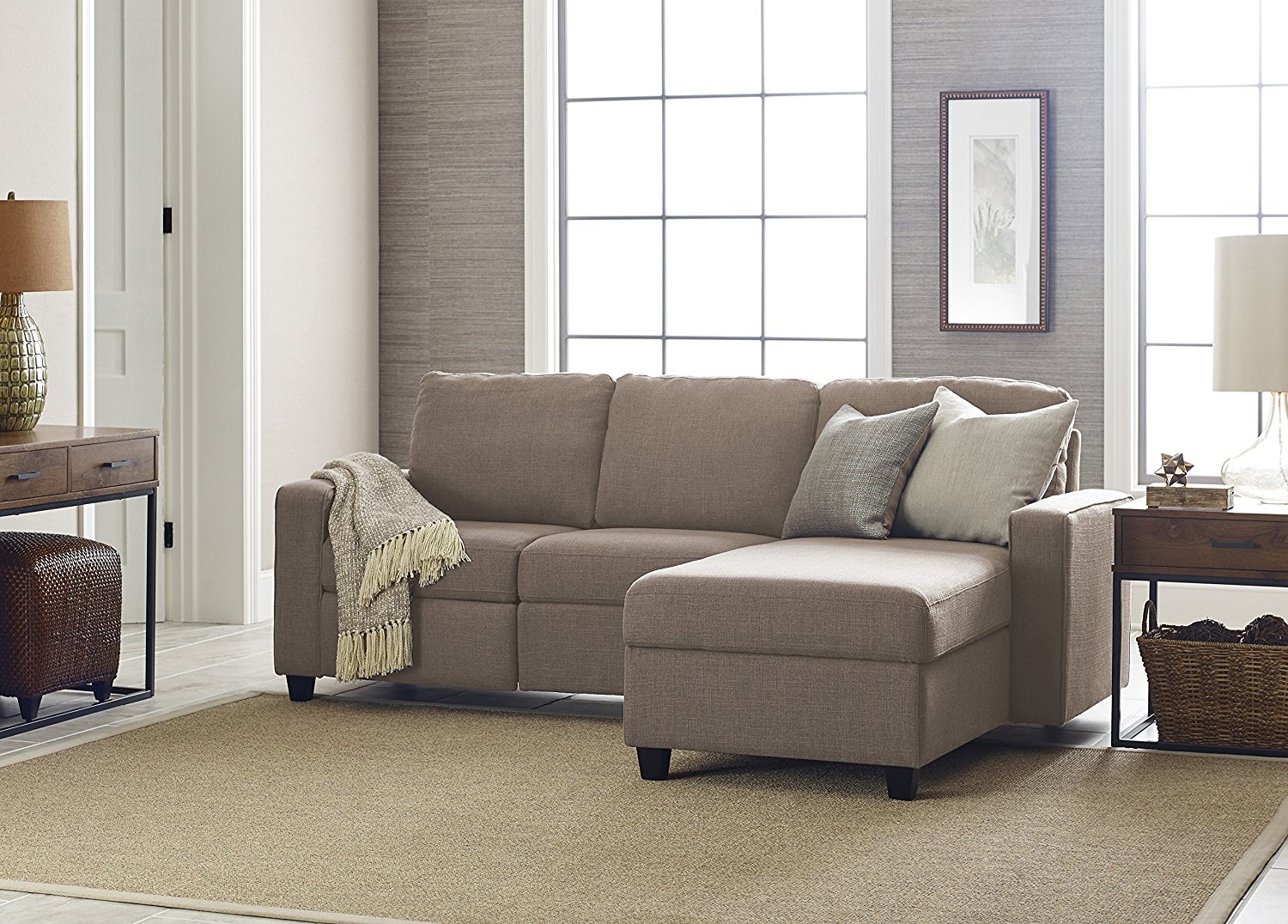 [Review] Serta Palisades Reclining Sectional
The great thing about sectionals is that they are compact yet they provide a lot of seating space. This one works well in apartments. I have a normal-sized living room, and it works fine too. I did say that it is compact, but it isn't too small either. The space is just perfect for my family of 3. However, there is one problem. We would often fight over who gets to sit on the reclining chair.
First Impression
The assembly of this sectional took me an hour and a half. There are a lot of pieces, but don't get overwhelmed. The cushions and the cover came separately. The cushions are vacuum-sealed. My tip is to zip open the cover first. Tear the plastic off the cushion and slip it inside the cover before it expands. That way, you won't have trouble fitting the plush cushion into the cover. Don't zip the covers all the way through. Leave a small space, so the cushion can easily pull in air. The fabric fits the cushion snugly. This gives this sofa set a clean look.
The legs screw on. The box also contains a tool that you need to complete the assembly. There was a slight chemical odor, which quickly went away after a few hours.
Function and Comfort
The cushions are plush. They provide fantastic back support. That's important because I suffer from frequent back pains. If they look deflated, I can easily fluff them back into shape. The seats strike the right balance between firm and soft. Hours of sitting won't hurt. It won't leave you sinking to the bottom either. It's just the right amount of firm, so you won't feel the hard frame underneath. Adding in some throw pillows is a good idea. The fabric doesn't feel rough on the skin.
What first caught my eye though is the storage area in the chaise. It is more spacious than I have anticipated. It is perfect for blankets and even books. You can toss in anything that you're too lazy to get from your room.
Of course, I can't end my review without telling you about the reclining seat. It does the job and brings you to another level of comfort. It does not recline all the way, but it is still comfortable. You can't compare it with a luxury recliner though. Get a recliner somewhere else if you must and if you have extra money to spare.
Quality
I chose the sectional in beige as my walls are white and grey. It's an excellent color because it does not dirty easily. Speaking from experience, I could say that the beige hides dirt and stains well. I like that it only requires a minimal upkeep.
Although the sofa makes use of a wooden frame, it is surprisingly sturdy. I've also moved the furniture a couple of times to vacuum my carpet. I don't feel nervous about doing so since I know that the frame is tough.
In My Opinion
This sectional set from Serta is a purchase worth making. That's all thanks to the exceptional quality, reclining seat, and comfortable cushions. You'll know what I mean once you see the set for yourself.
---
Brand: Serta
Product: Palisades Reclining Sectional with Right Storage Chaise
---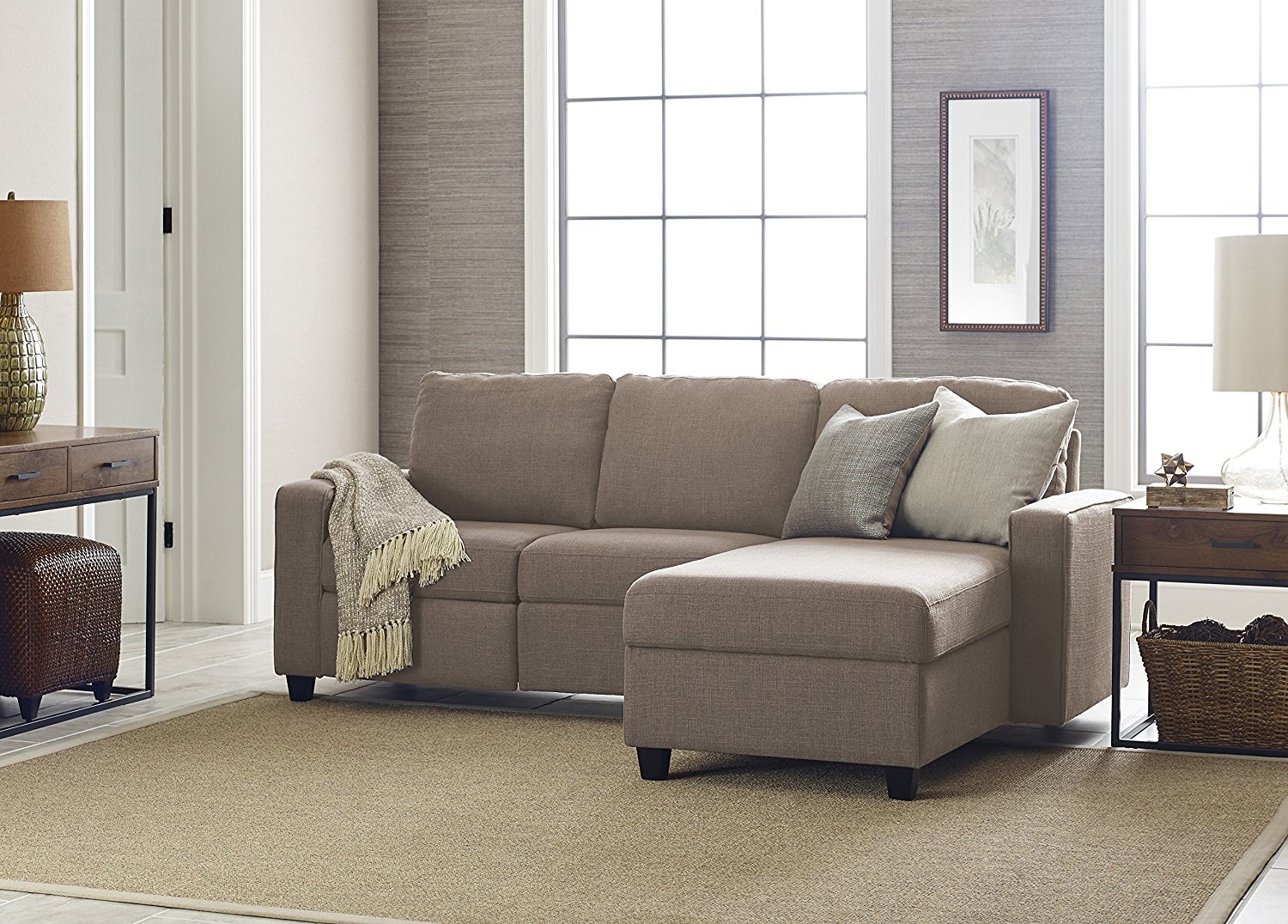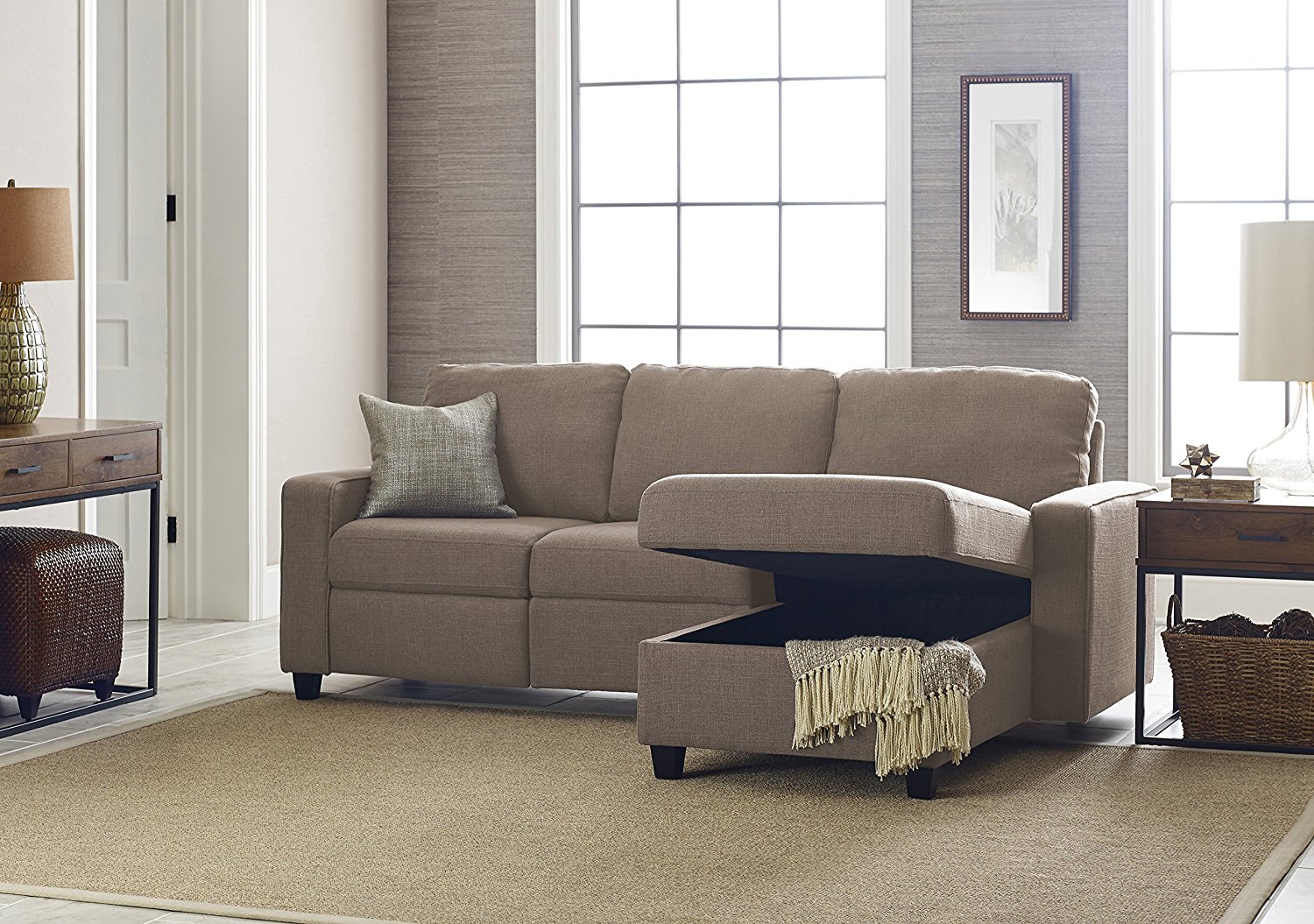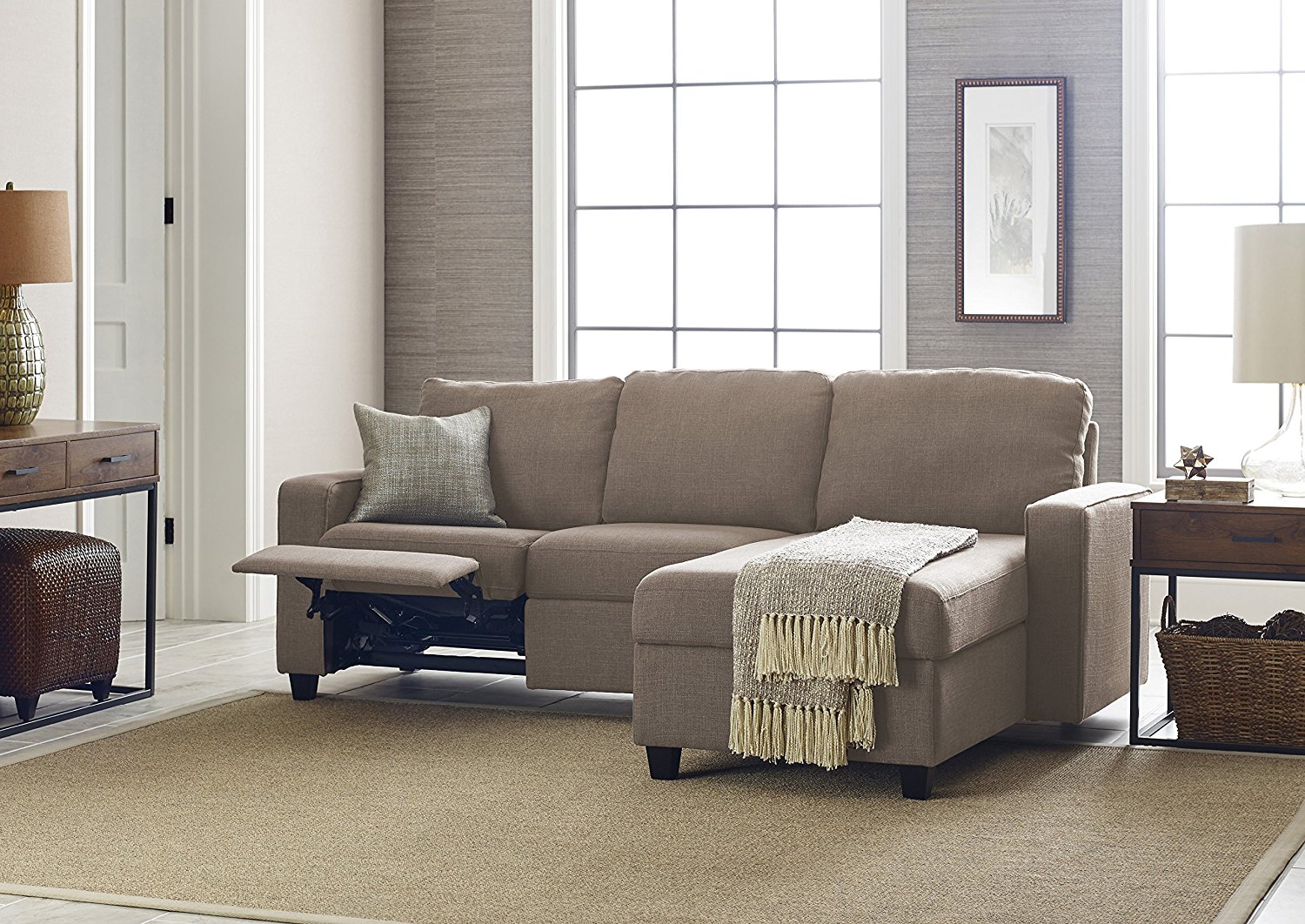 ---
Purchase the review product on Amazon Marketplace