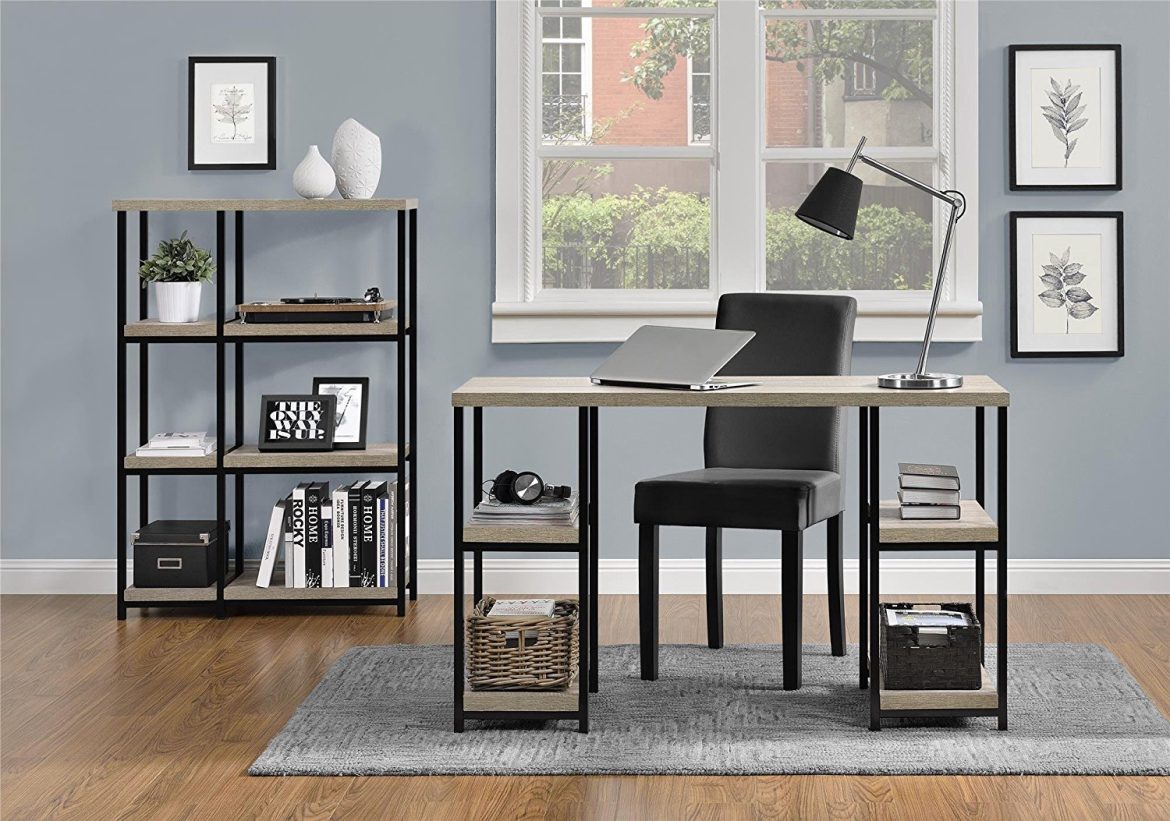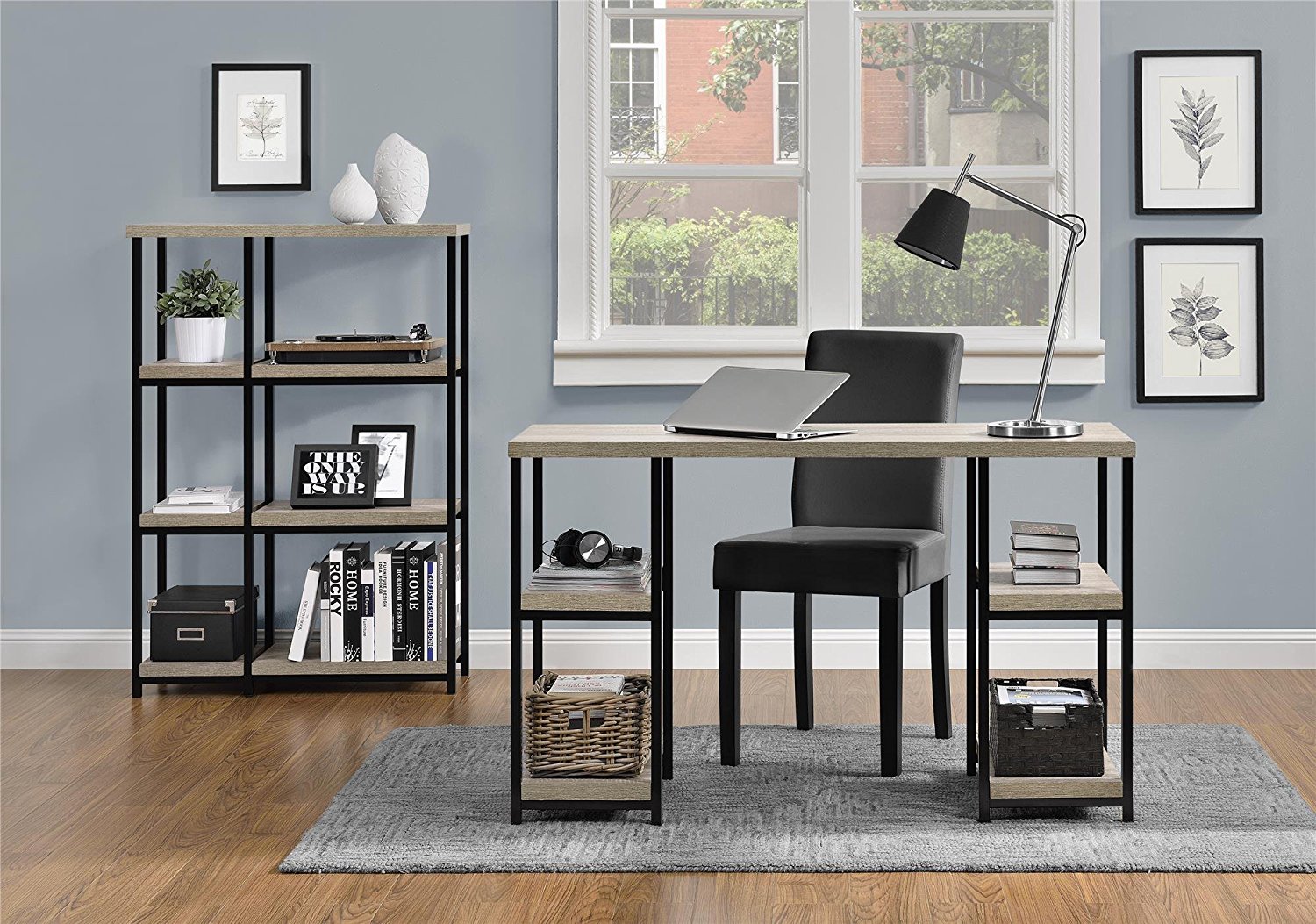 [Review] Ameriwood Home Elmwood Bookcase
This Elmwood bookcase fits my office perfectly. My office had space in one corner that felt too empty. I didn't want to simply hang a painting on the wall. I wanted to place something that is both stylish and functional. This bookshelf from Altra fit the bill. It has brightened up my dull office and added more room for my books.
First Impression
The bookcase arrived in perfect condition. There was no chip or scratch on the wood. It is easy to assemble too. The clear directions and labels were a big help.
Make sure to pay attention to the dimensions written on Amazon. When I saw the end product, I thought that it looks shorter than it did on the stock pictures. That's clearly my fault, not the company's. It wasn't such a big deal though because the shelves can still fit plenty of things. All in all, there are 6 compartments. You won't run out of space. The top also has room for other items.
Style
Classic meets modern in this dainty bookshelf. The wooden shelves look natural, with attractive wood grain to complement them. They even have a wooden texture to them. Don't worry, it doesn't look rustic at all. If you're aiming for a modern look for your place, this is a wonderful piece to add. Take it from me, this is not your typical bookcase.
The wooden shelves are set off by black metallic bars. The bars form what look like grids. I love its open design as it allows me to fill the shelf with decorative accents. I filled mine with succulents and a few picture frames.
There are two columns to this bookshelf. The bar that separates them is off-centered. This tiny detail gives the bookcase that contemporary vibe that I like.
My daughter's birthday is just around the corner. My plan is to get the same bookcase for her bedroom and line the bars with Christmas lights. It will look stunning. I can't wait to see the look on her face when she sees it!
Quality
The shelves don't scratch easily. They haven't chipped either in the 8 months that I have this. Just keep it away from heat and moisture, and I believe the shelf would look good as new.
The bookcase is a bit lightweight, so securing it to the wall is a great idea. You won't have any problem as the shelf comes with a wall bracket. Fastening the bookcase to the wall would keep it from wobbling too. That's another reason for you to use the wall bracket.
My Two Cents
This Elmwood bookcase will add elegance to any home or office. It is pretty functional too. It provides a spacious storage area for your decors, books, keepsakes, and anything under the sun. For the bookshelf's construction and chic design, it is worth every penny. I'd buy this again in a heartbeat. – Jenny K
---
Brand: Ameriwood
Product: Home Elmwood Bookcase
---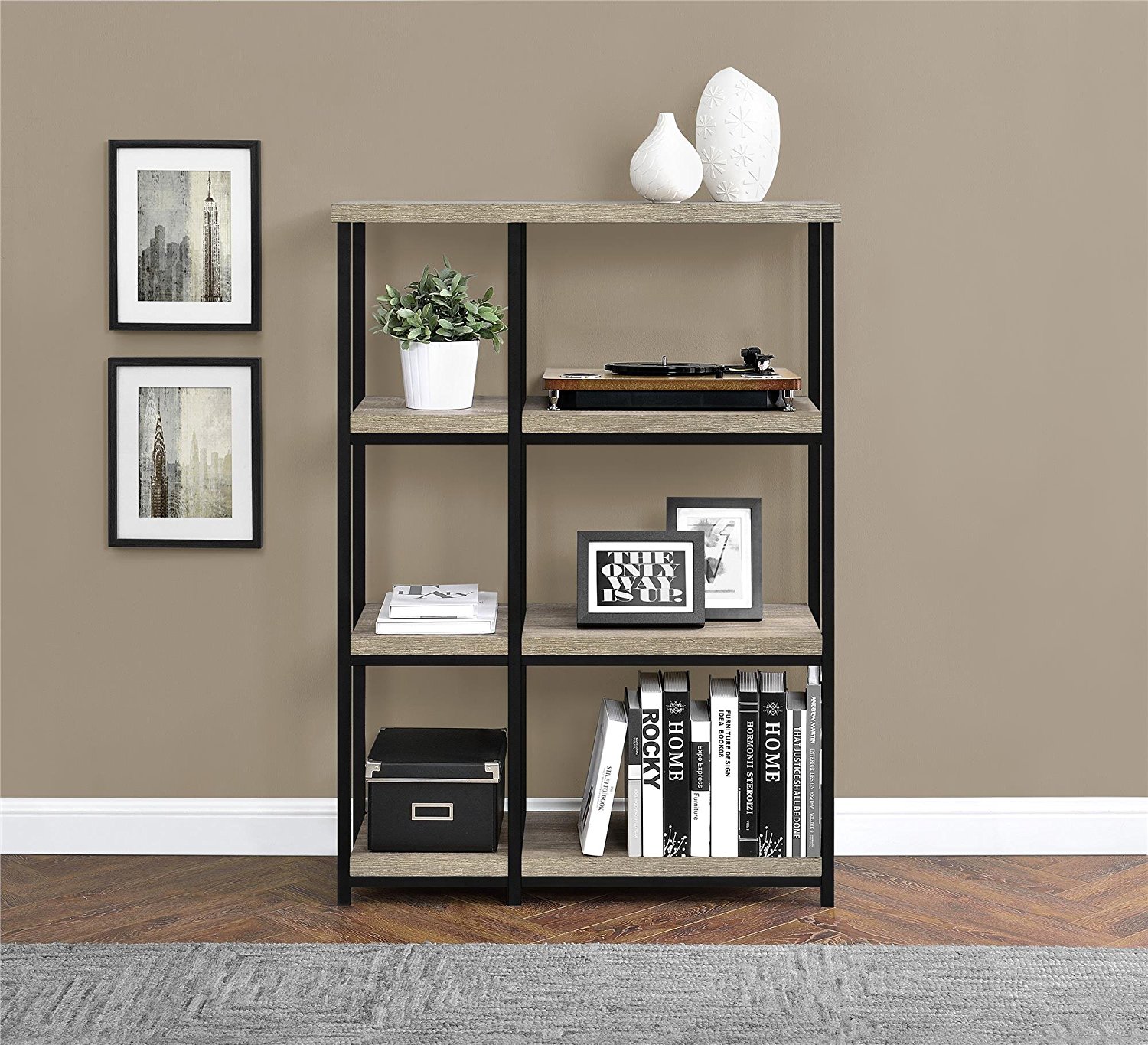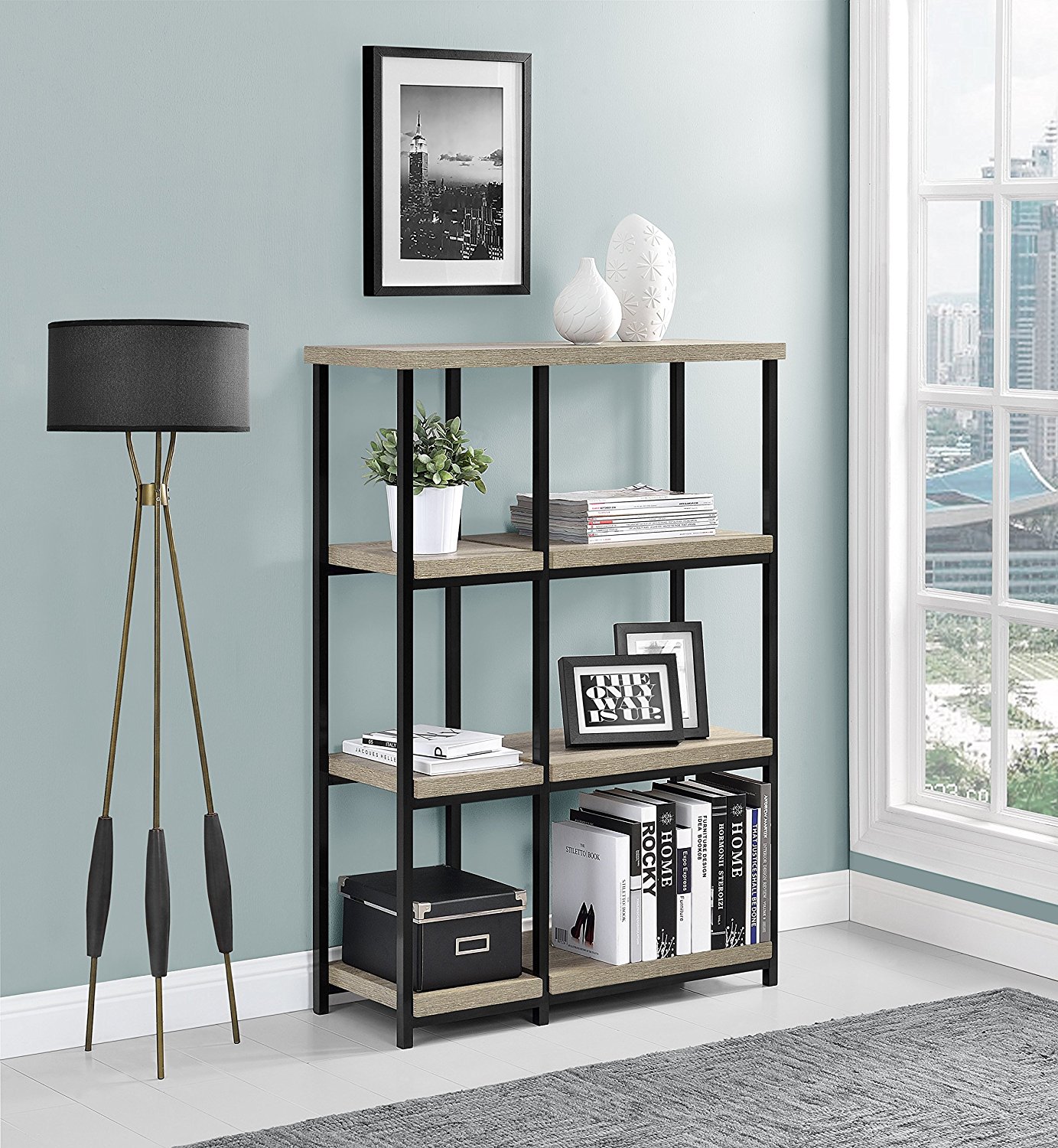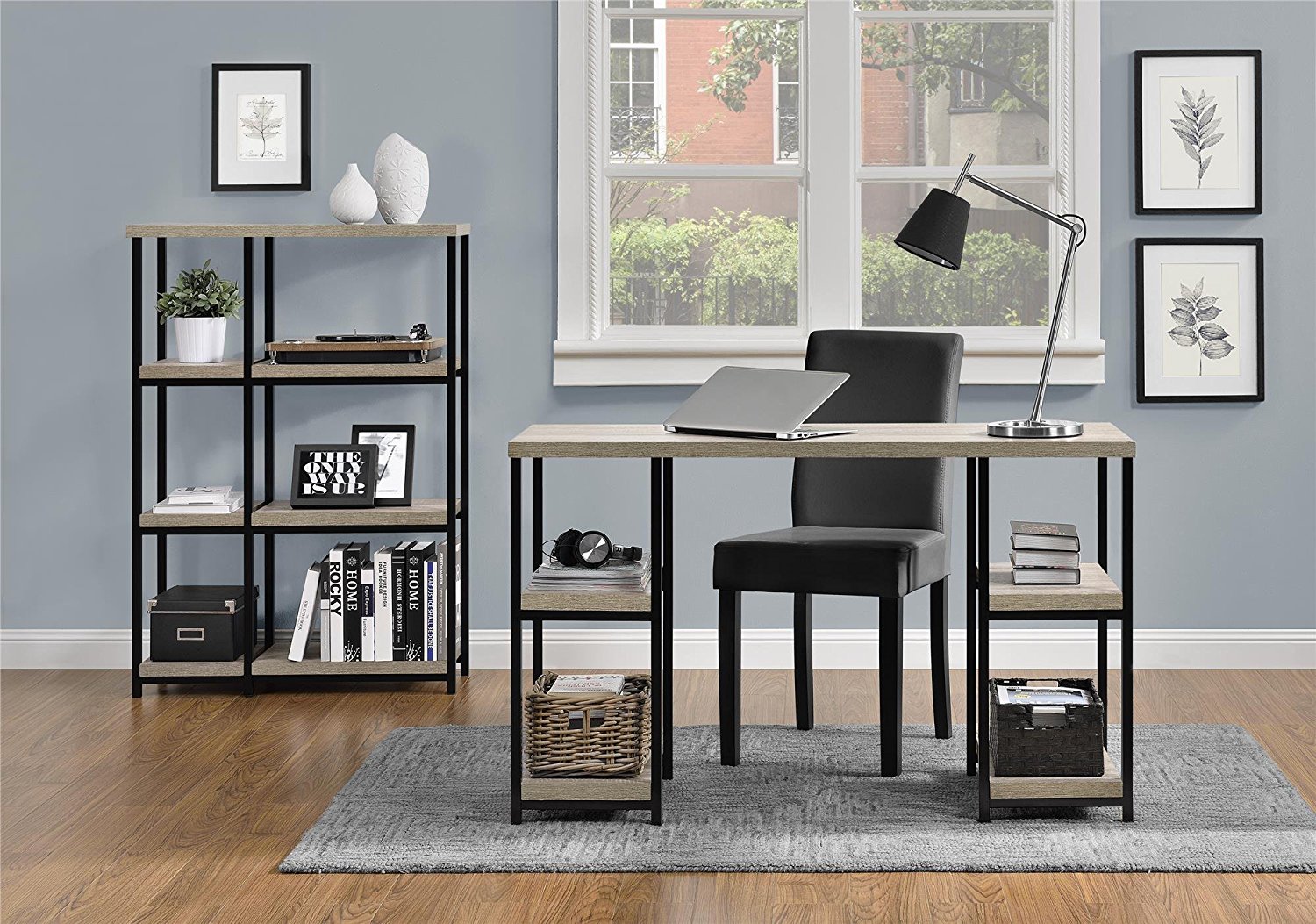 ---
Purchase the review product on Amazon Marketplace