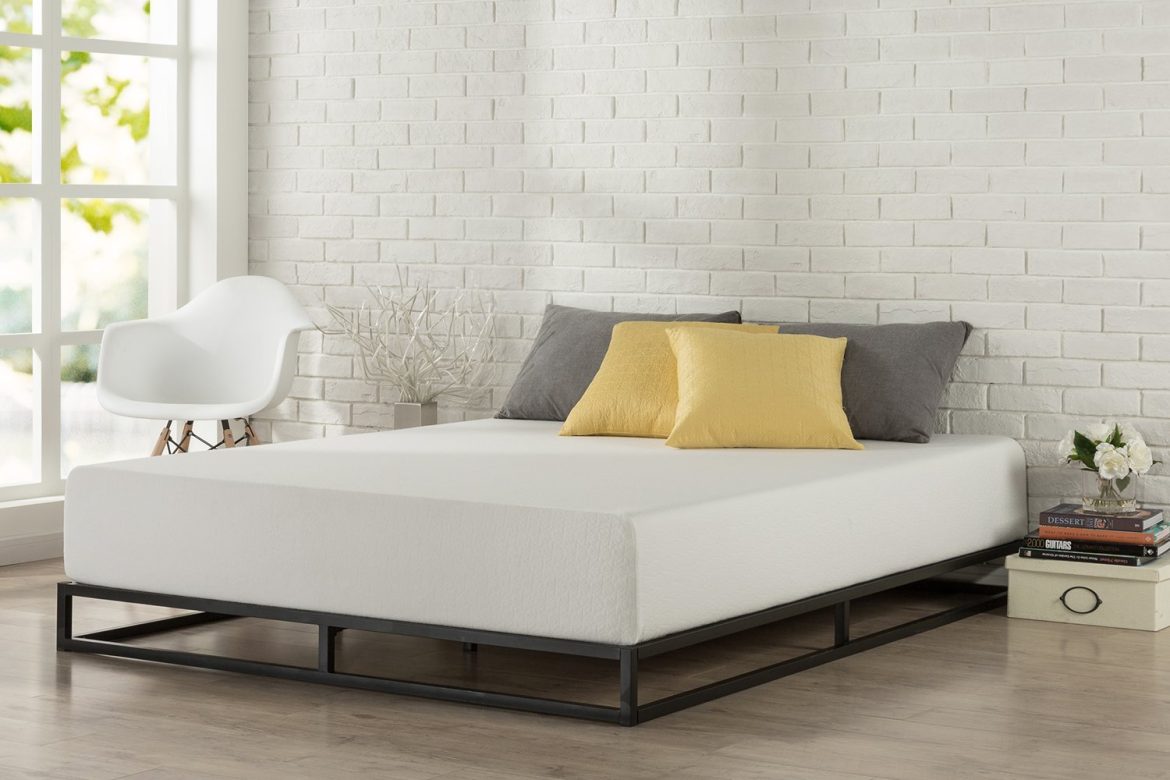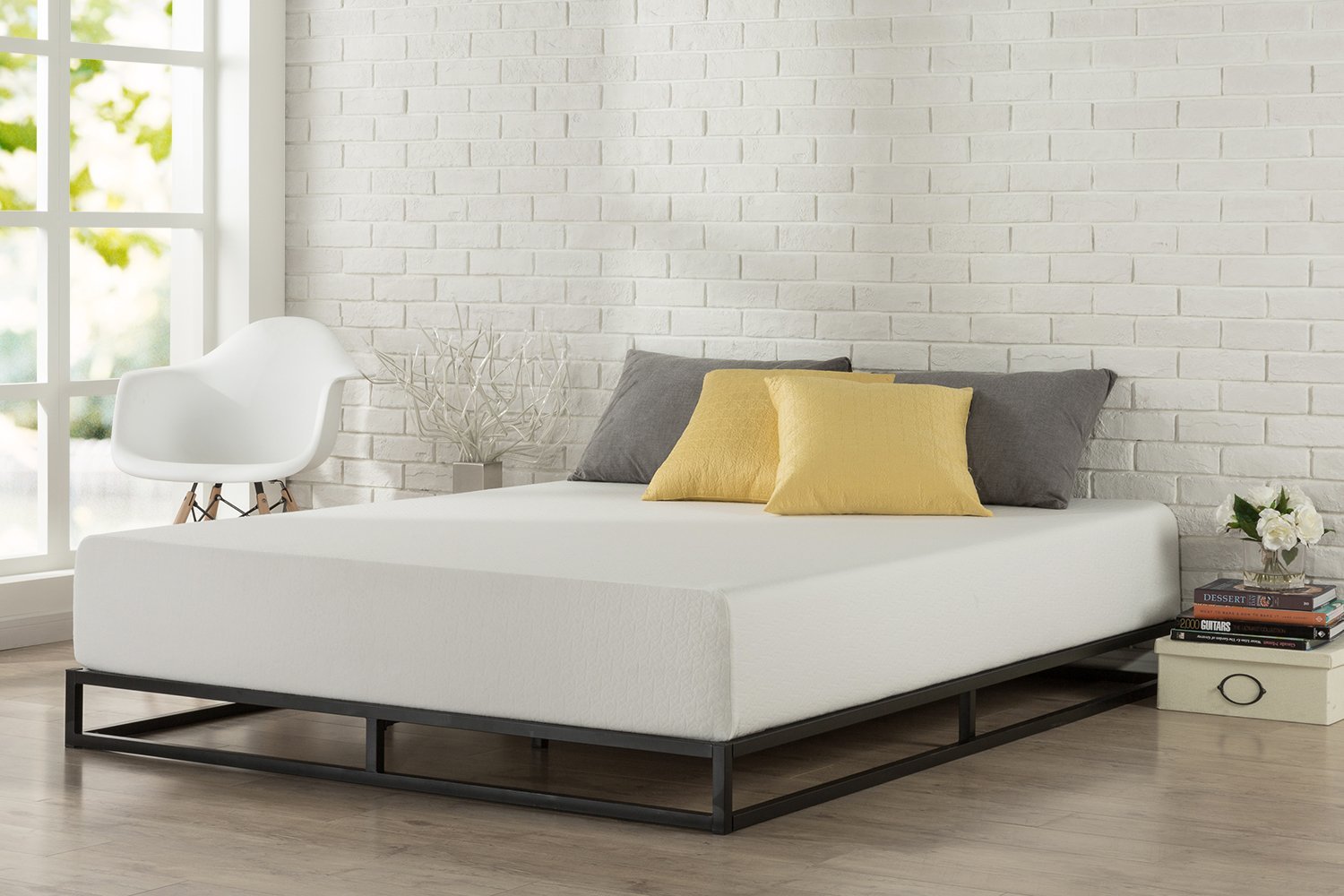 [Review] Zinus Modern Studio 6 Inch Low Profile Bed Frame
My pup always sleeps beside me, but she never learned how to jump up to my bed. My first idea was to throw my 12-inch memory foam away and look for a mattress that sits lower. I felt bad though because my old one is expensive and so comfortable to sleep on. I finally decided to look for a low profile bed frame bed frame. A friend of mine suggested Zinus, so I searched it up on Amazon. I'm pleased to say that the company had exactly what I was looking for. That was about 7 months ago, and now I can say that I'm a satisfied customer.
Assembly
In terms of assembly, I give this bed frame 5 stars. It is easily the simplest assembly I've ever had in my life. I put the bed frame together in under 20 minutes. A lot of thought clearly went into the instructions and diagrams. The box contained all required screws and tool to finish the job. Other furniture companies should learn a thing or two from Zinus.
Function
The low profile makes this frame excellent for active sleepers. Pair this with a low mattress, and you won't get hurt if you fall off the bed. It is also suitable for kids who are transitioning from a crib into an actual bed.
I love how the steel bars are placed throughout the bed frame. There are also bars in the middle that provide the frame stability. The bed platform has a rubber-like material on the corners that protect the floor from scratches. I think it also helps in keeping the frame from wobbling. The frame doesn't make annoying squeaks when I get in and out of the bed.
The slats are made of wood. They don't seem like the type that would easily break apart. After all, it has managed to support my 12-inch mattress without issues. A thick mattress like mine is very heavy. That goes to show just how sturdy the frame is. The slats have Velcro strips that attach to the frame itself. That way, the slats and your mattress can stay in place.
Since this one has neither a headboard nor footboard, the mattress has the tendency to slide a bit. It is barely noticeable though. I only get to observe that when I change the sheets. The only negative about this product is that it doesn't have room for storage underneath. However, that is to be expected since this 6-inch high frame sits low to the ground.
Style
This low profile bed frame looks more expensive than it is. It is simple yet elegant. Its minimalist design will make the frame fit right in any room.
Final Thoughts
I couldn't be happier with this low profile bed frame. Why not, if the quality is outstanding and it comes at a great price? Did I forget to mention that it comes with a 5-year warranty too? – Katrina H
---
Brand: Zinus
Product: Modern Studio 6 Inch Platforma Low Profile Bed Frame
---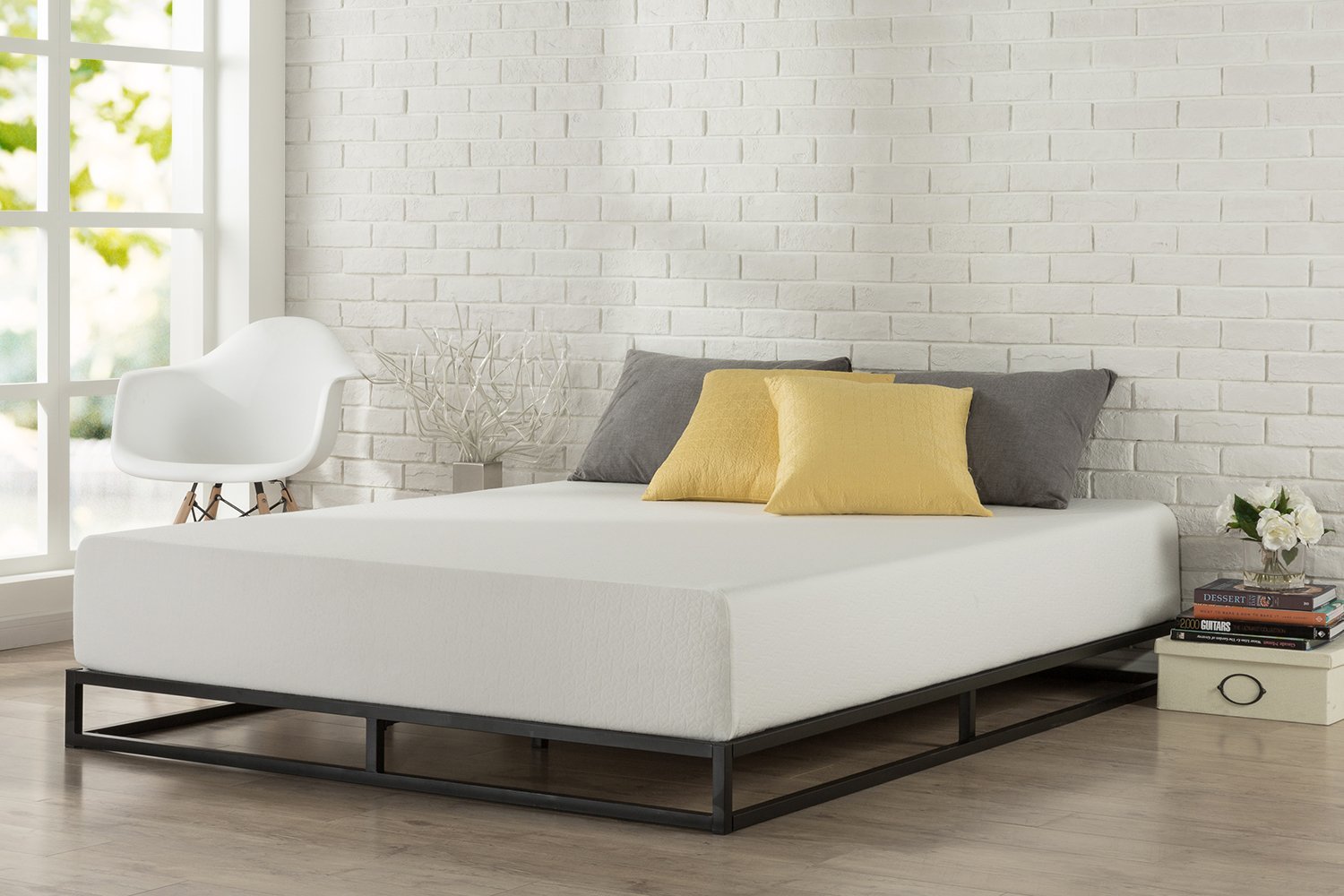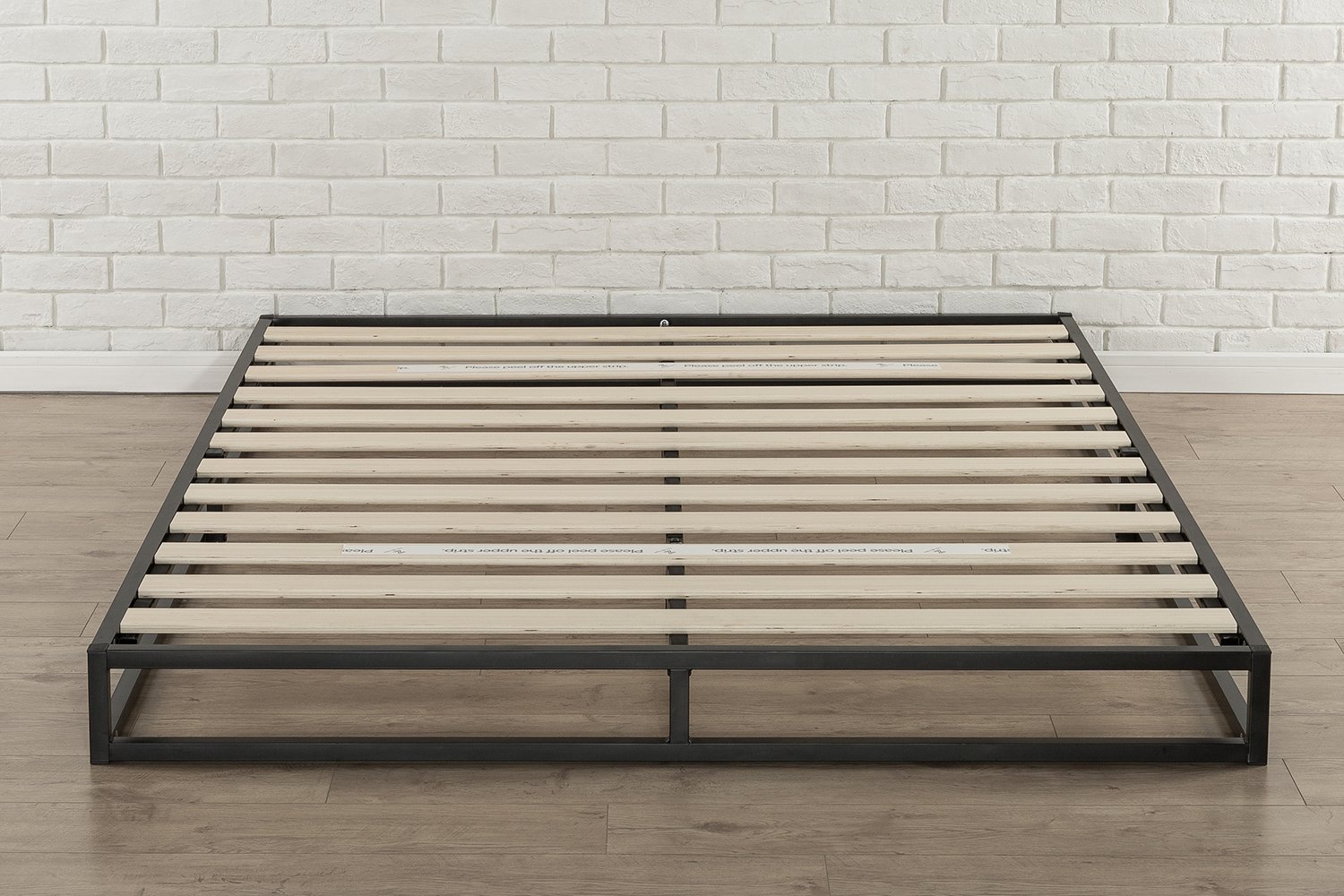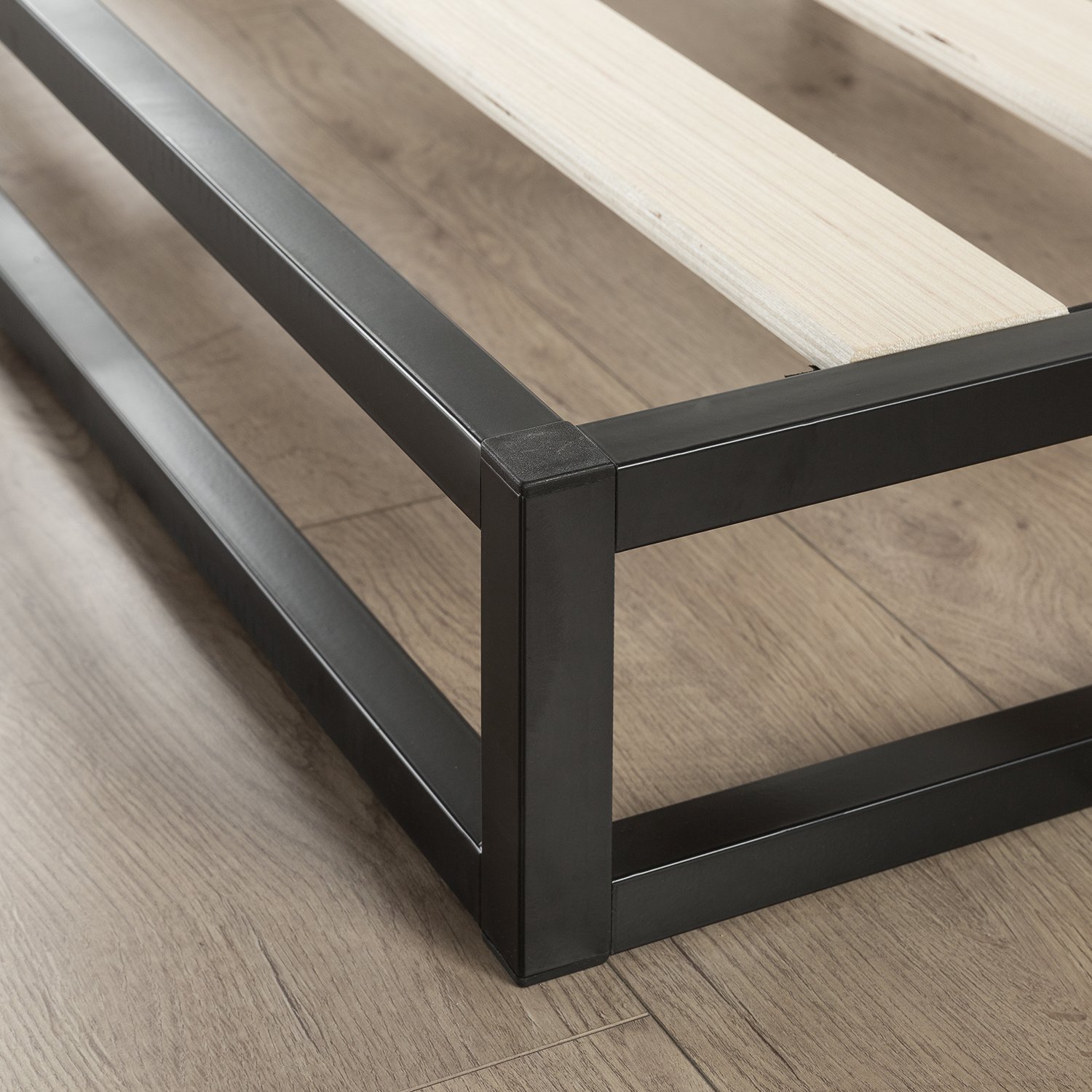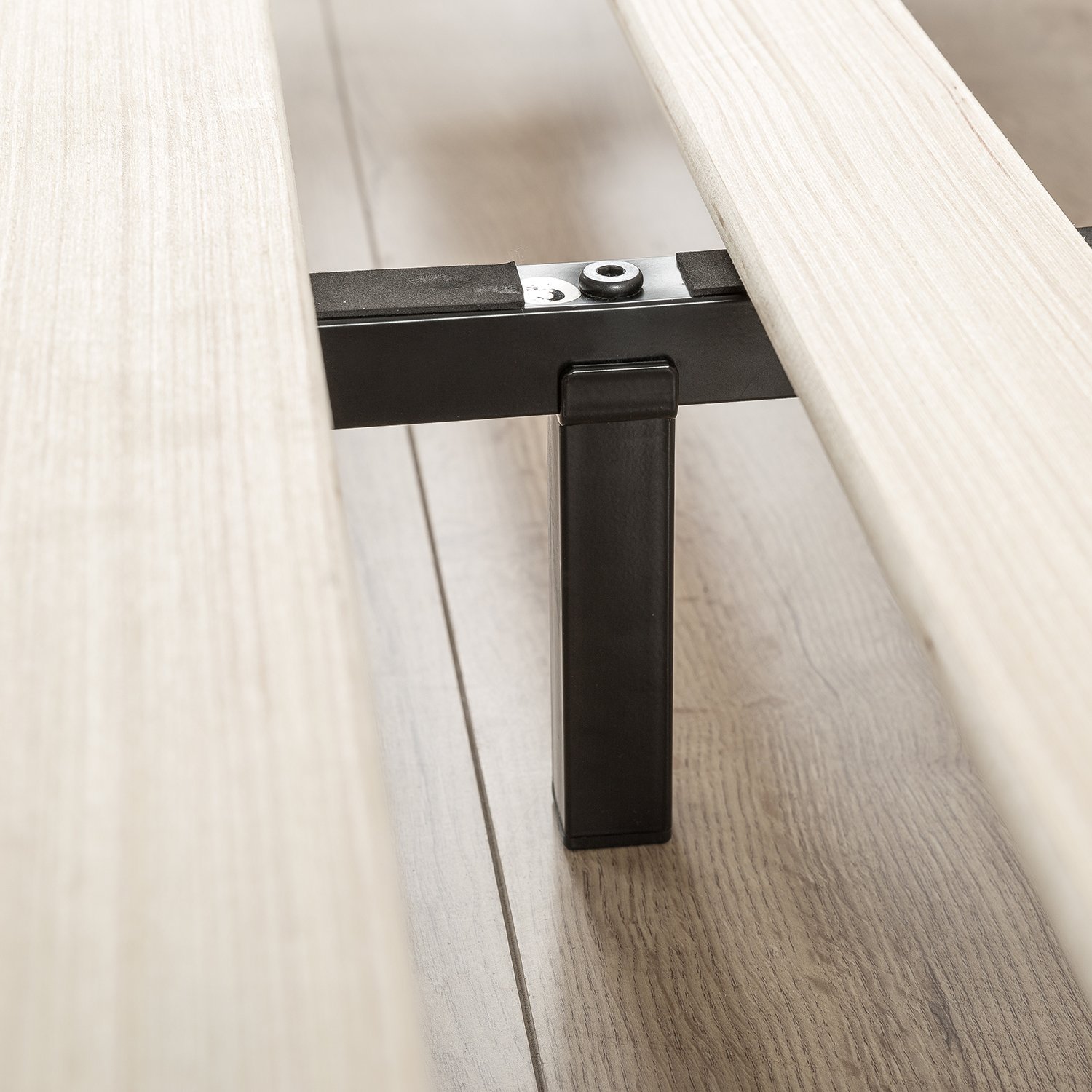 ---
Purchase the review product on Amazon Marketplace