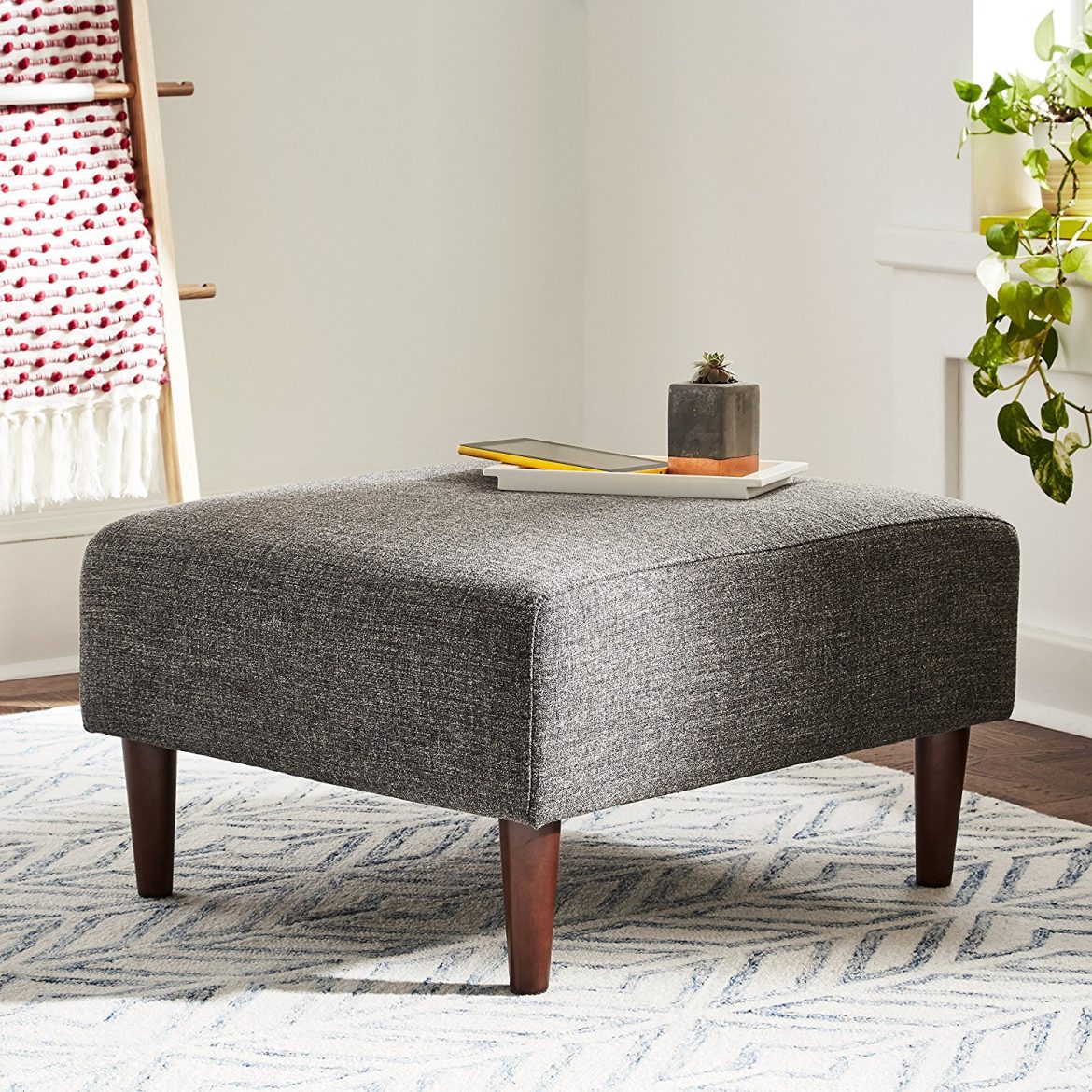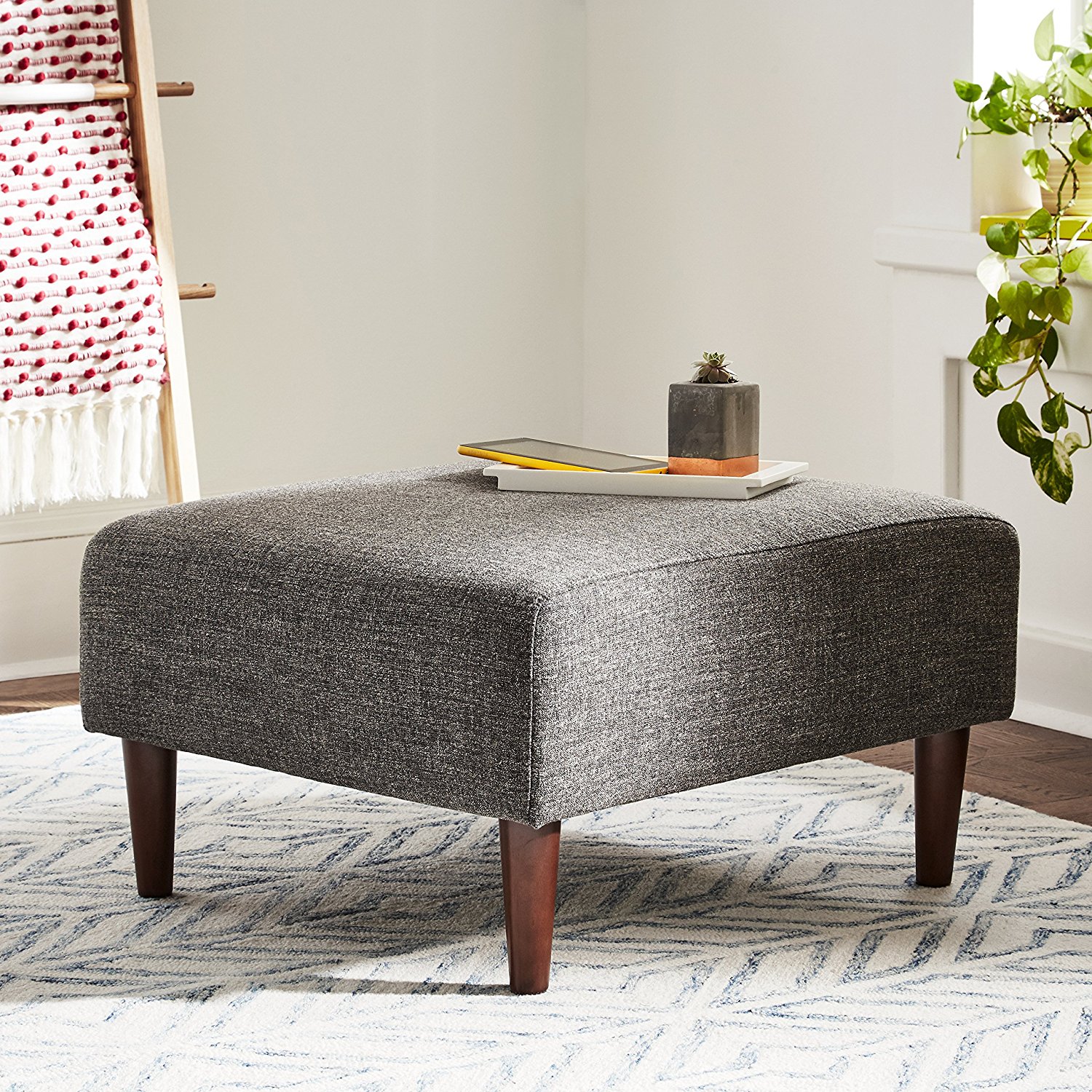 [Review] Rivet Ottoman Ava Mid-Century
First Impression
This Rivet ottoman looks exactly like the one I have envisioned for our living room. That is why I didn't think twice about ordering this. When it finally arrived, I saw that this beautiful ottoman is exactly as advertised. I expected nothing less from an Amazon brand. The colors and dimensions are spot on. I only screwed in the legs and the ottoman was all ready to sit on. You can find the legs in a compartment beneath the seat.
Comfort
It sits quite lower than our couch, but that's a good thing. The height makes it a good footstool. When you use it as a chair, it doesn't feel too low to the ground. It is just the right height to make even our tall guests comfortable. A few have even remarked how comfortable it is. That doesn't come as a surprise as I can speak from experience too. It is soft but a bit firm, so you won't sink to the bottom. It doesn't hurt to sit near the corners because of the curved edges.
The Rivet ottoman is sufficiently cushioned. The Amazon listing did say that the frame is wooden, but we have no way of knowing because of the cushion. The fabric feels soft to the touch. The grain gives it an interesting texture. The stitching is impeccable too, so there is really nothing to dislike about this ottoman.
Stability
The legs are solid. I've had heavy guests who sit on the ottoman with no issues. I set the ottoman under a rug, so it doesn't wobble. I'm not so sure if that's still the case if it's on tiled floors. It does not tip over easily, so that's a major plus.
Style
The dark grey would go well with any color. The simple and soft lines give it a classy and expensive look. My parents couldn't even guess how much the ottoman is.
The brown tapered legs look elegant. They really do give the ottoman a mid-century feel. The brown stands out from the grey which I like.
What's fantastic is that it's very easy to clean. Keeping it beautiful doesn't take too much of an effort. It resists stains well, so I don't need to clean it often. That's coming from a pet owner and a mother of 2 kids.
Final Thoughts
If you just want a simple yet chic ottoman, this one is your best bet. Not only is it easy on the eyes, it's great to sit on too! You can use it as a statement piece in your living room or as an additional seat or table for your guests. This Rivet ottoman won't disappoint all the same. I'm planning to check out Rivet's other products, and see if I could get a coffee table from them as well. – Amber S
---
Brand: Rivet
Product: Ava Mid-Century Ottoman
---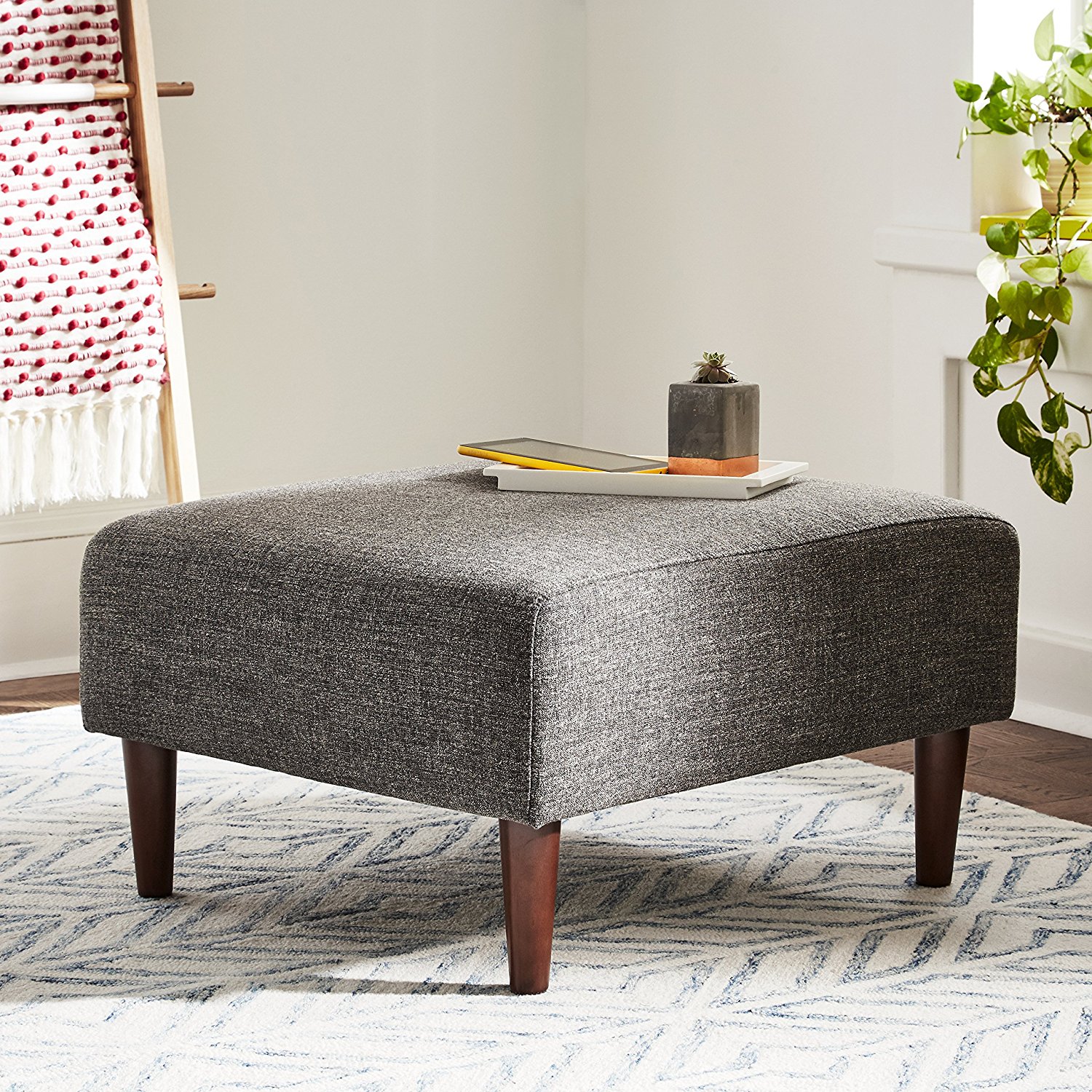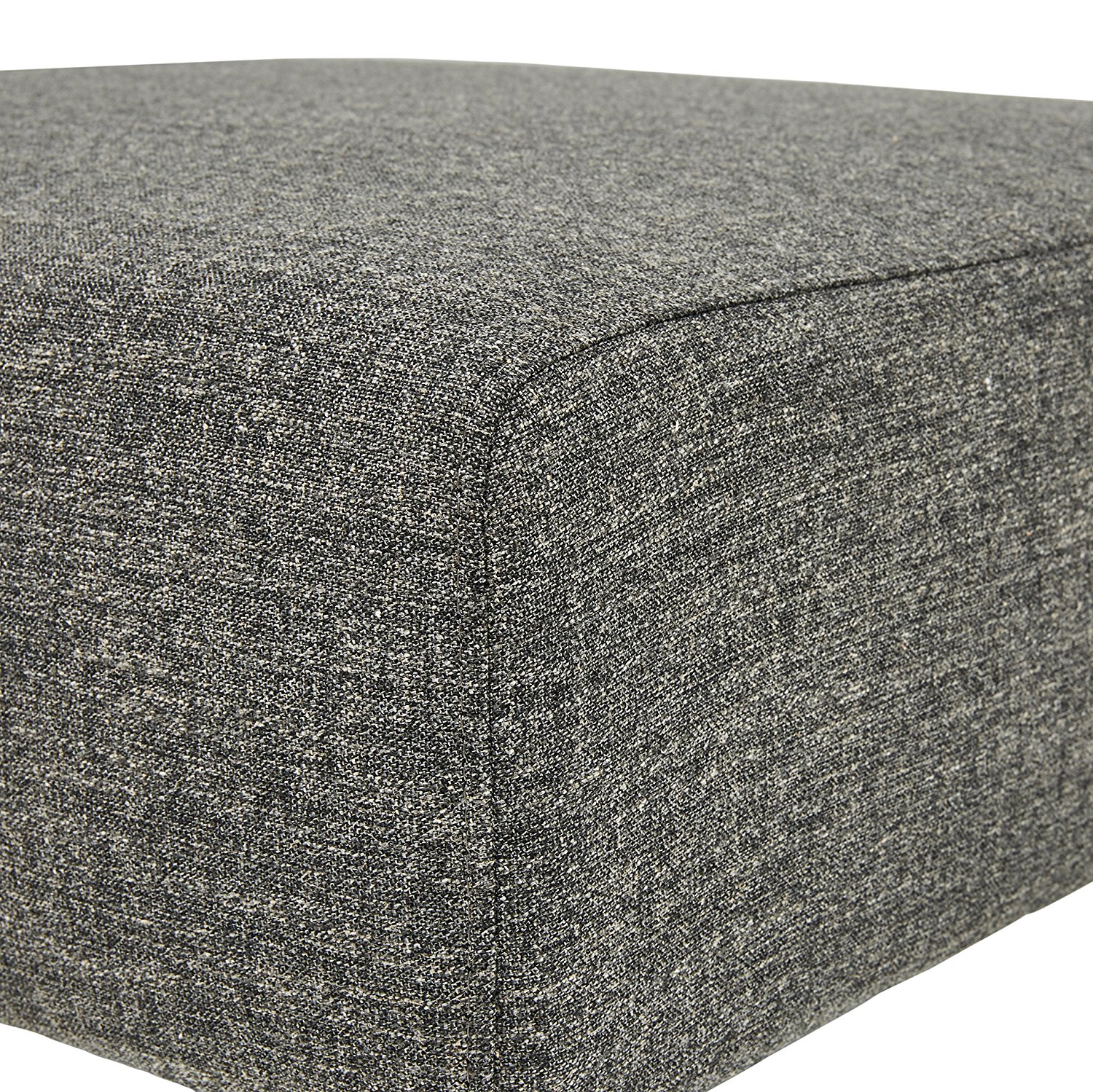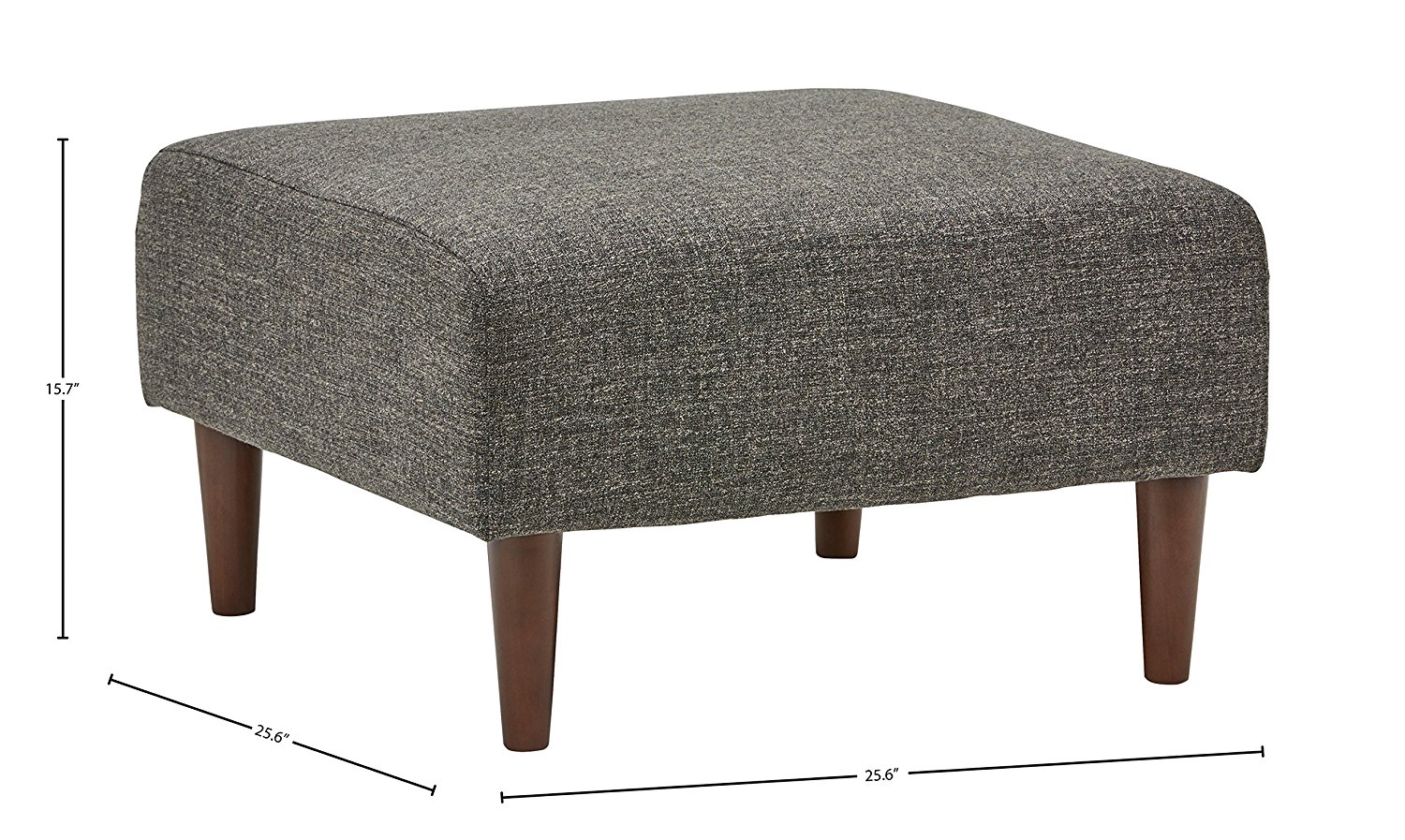 ---
Purchase the review product on Amazon Marketplace