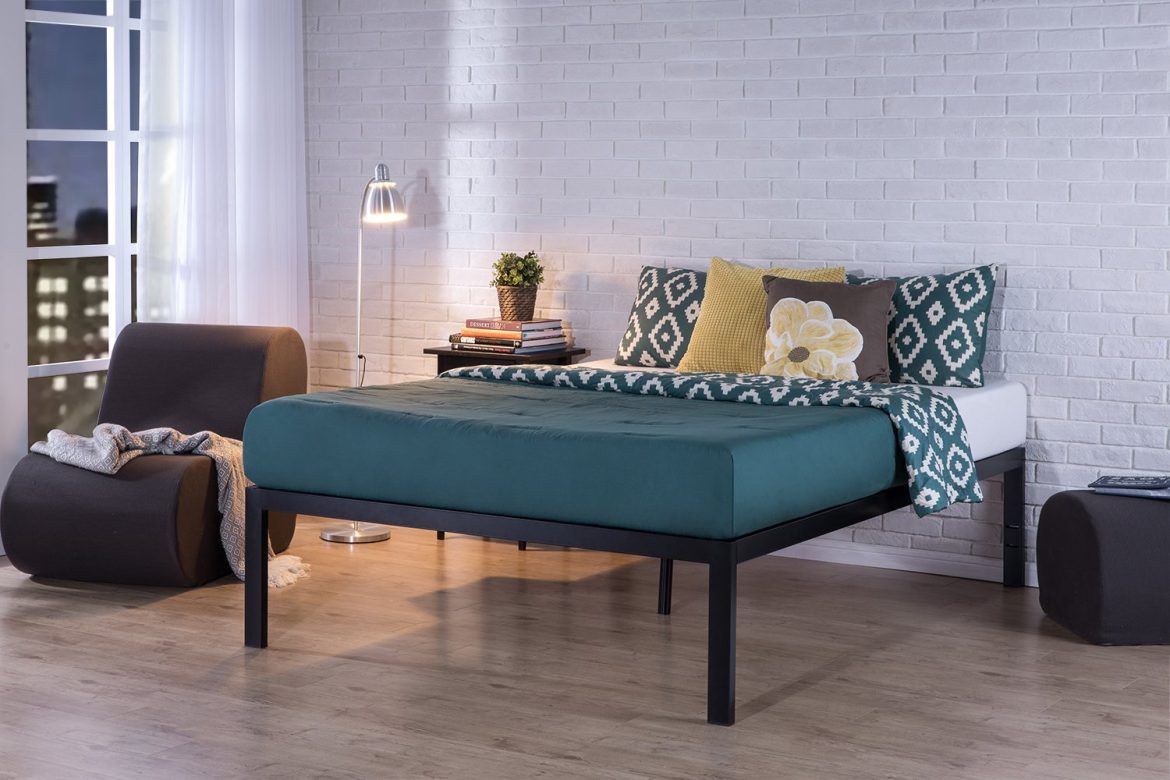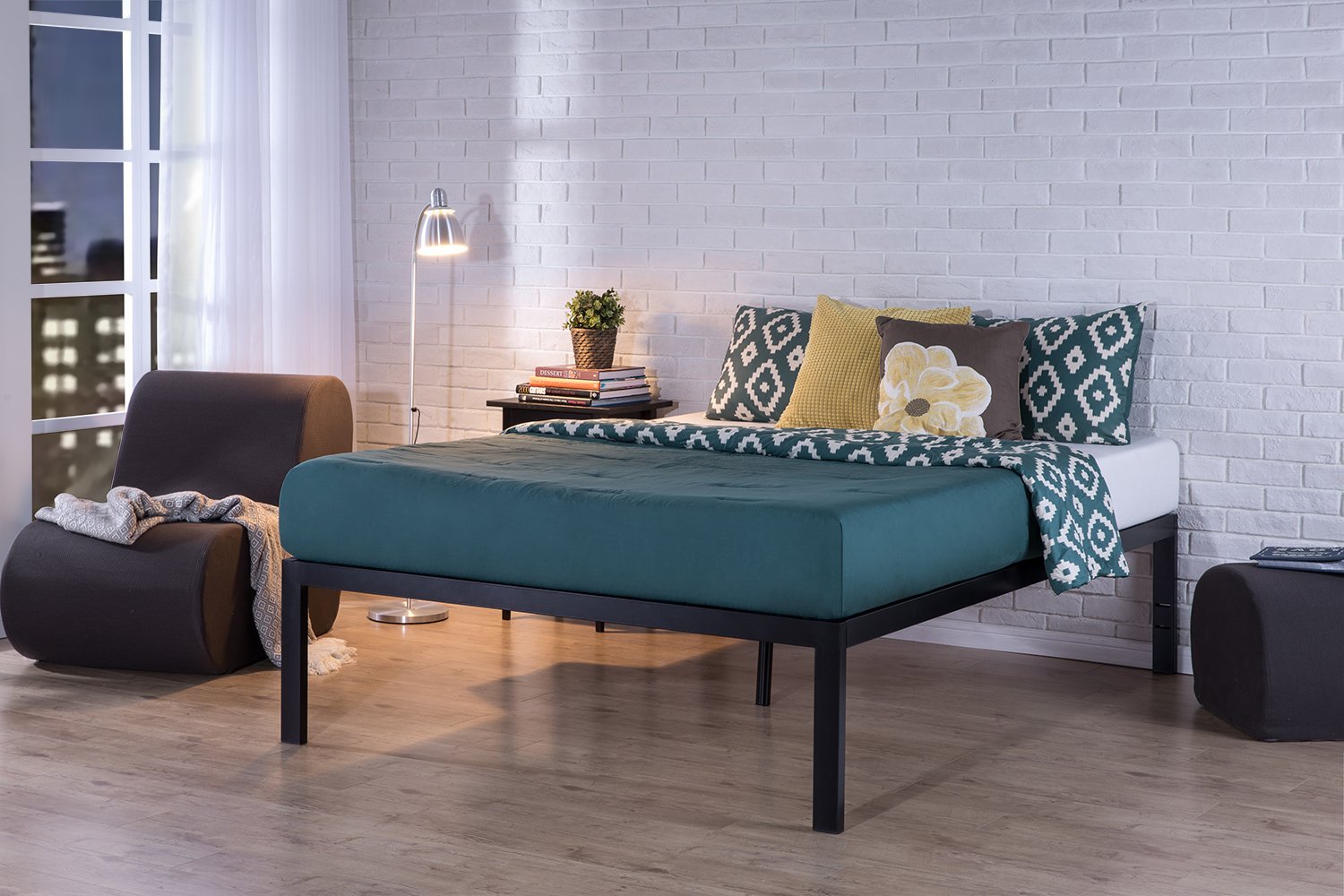 [Review] Zinus Quick Snap 18 Inch Bed Frame
After doing a lot of shopping around, I finally decided on this Zinus 18 inch bed frame. I'm glad I did. I've had this for 5 months, and I'm one happy user.
First Things First
The product came in a surprisingly thin box. That made me worry about the steel bars denting each other. However, the pieces were wrapped to protect them from potential damage.
The bolt-free assembly is brilliant. The parts literally snap into place. The package contains a rubber hammer, which you can use to tap the parts into the holes. It's one pretty hammer if you ask me.
There are holes to install a headboard in, and we attached ours without issues. My only concern is that the frame is a bit light. It's best if you use a heavy mattress with this.
Storage
The 16-inch clearance underneath is amazing. It has given us a ton of additional storage in our master bedroom. I was able to fit in 2 large storage baskets and 2 luggage. Even my pup loves to stay under. You won't know how much space there is until you get to see the frame for yourself.
Here's a friendly advice: get yourself a bed skirt with an 18-inch drop when you order the frame. It won't look good if you see big boxes huddled around under the bed. It would be nice to hide them from view. The foot in the middle does keep you from placing large items underneath. It makes the frame more stable though.
Construction
This 18 inch bed frame is certainly not the type that would suddenly collapse in the middle of the night. The fact that it has no bolts or screws might have given you the wrong impression that this is not sturdy. On the contrary, this bed frame is structurally sound. My 6-year old son jumps on it, and it has held up with no problem. I'm a plus size, and the frame doesn't even creak when I get in and out of the bed. Overall, construction is outstanding. I didn't expect such quality from a frame that is worth under $150.
The slats are evenly spaced. They are only a few inches apart, which I like. Strips of Velcro secure the slats to the frame. If you use a light mattress, the adhesive tape on the slats will keep your mattress from sliding around. I tried rolling and moving around the bed. It didn't budge.
I prefer utilitarian furniture, so this one came in perfect. The design is so minimalist that the frame would work in any room. The sleek black bars give it a modern look. That's without the unreasonable price of typical contemporary furniture.
In My Opinion
I love, love, love this 18 inch bed frame. The effortless assembly and impressive construction make this a great deal. If you ask me, it is much smarter if you ditch your box spring and get this high profile bed. You get two or three times more storage too! – Linda D
---
Brand: Zinus
Product: Quick Snap TM 18 Inch Platform Bed Frame
---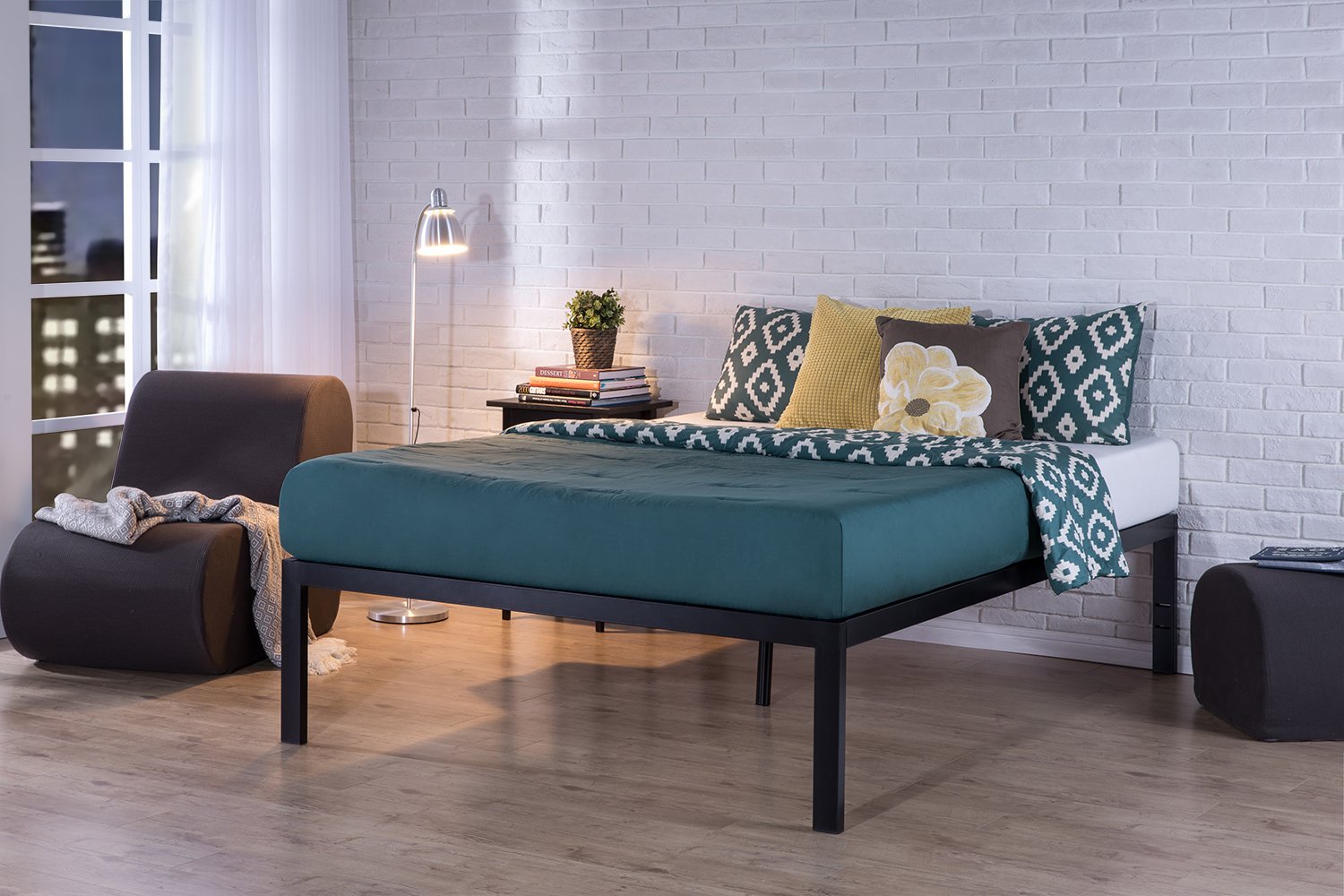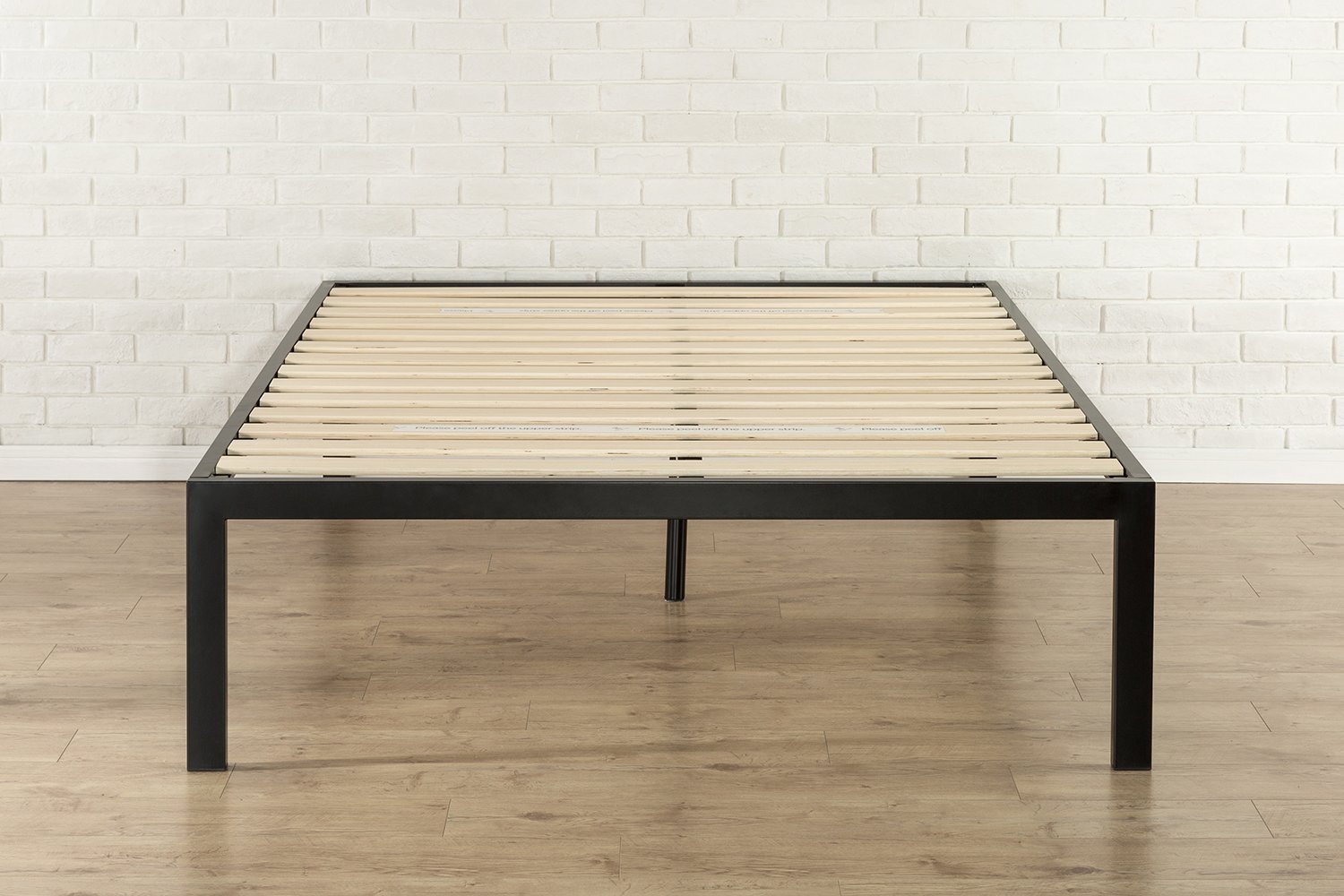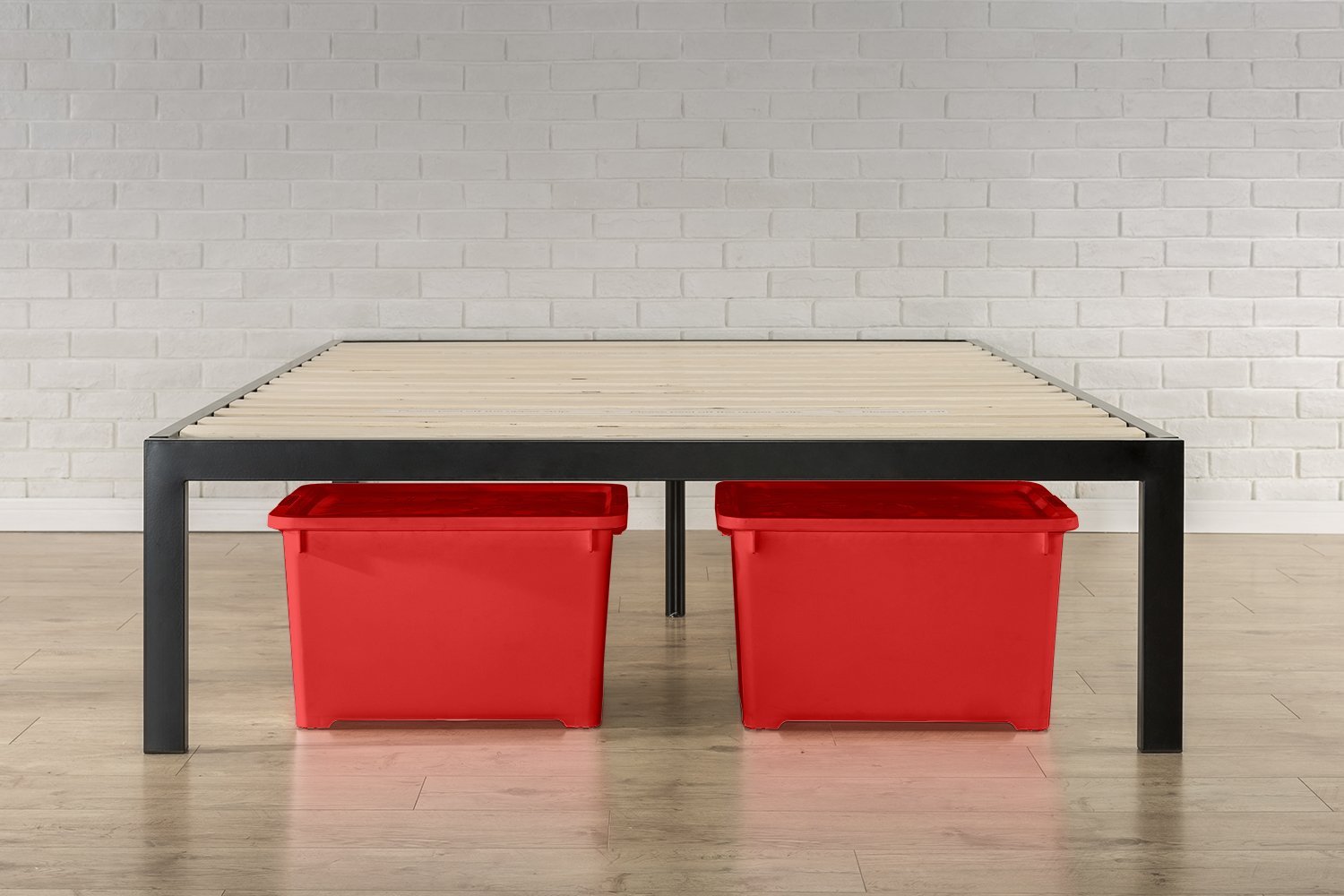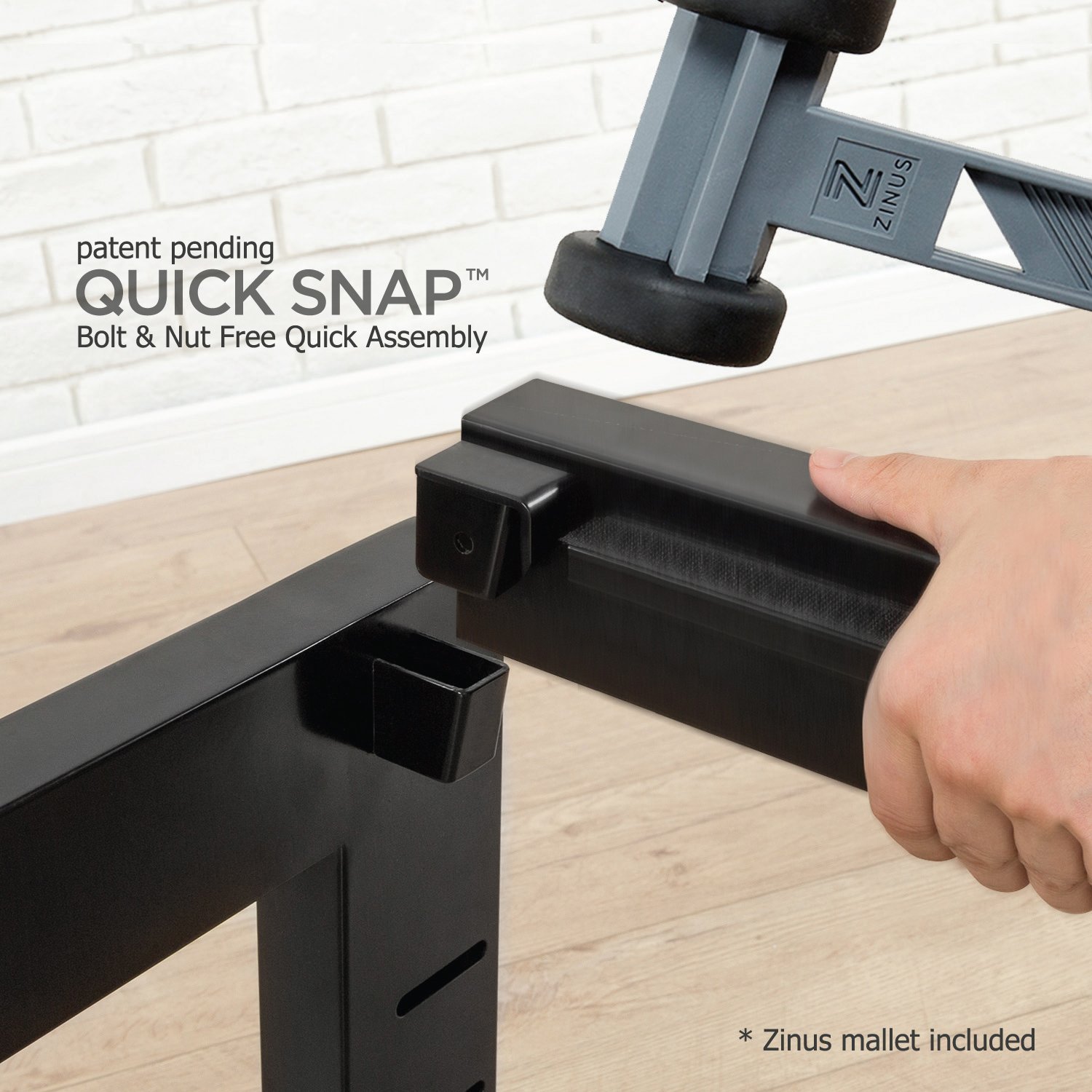 ---
Purchase the review product on Amazon Marketplace