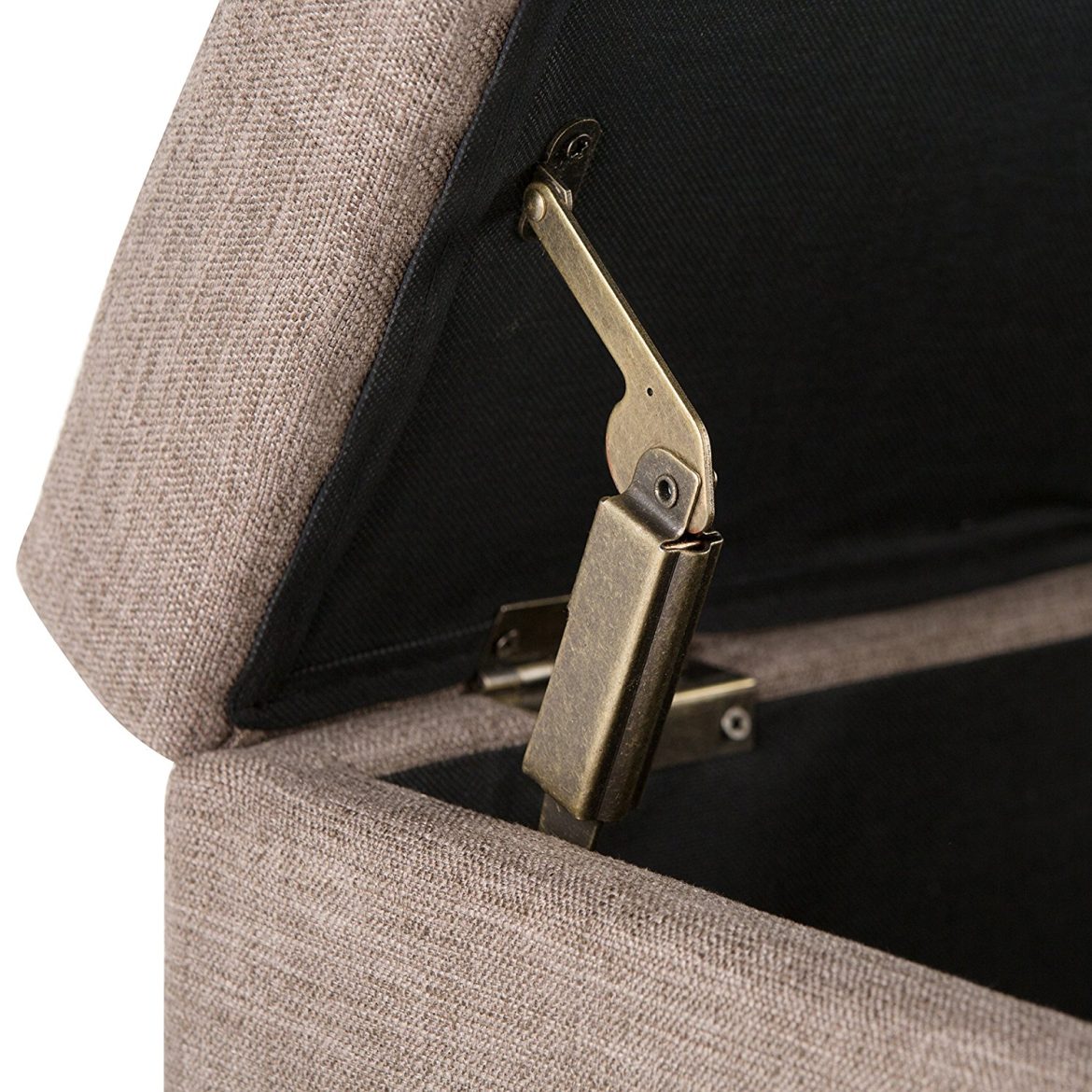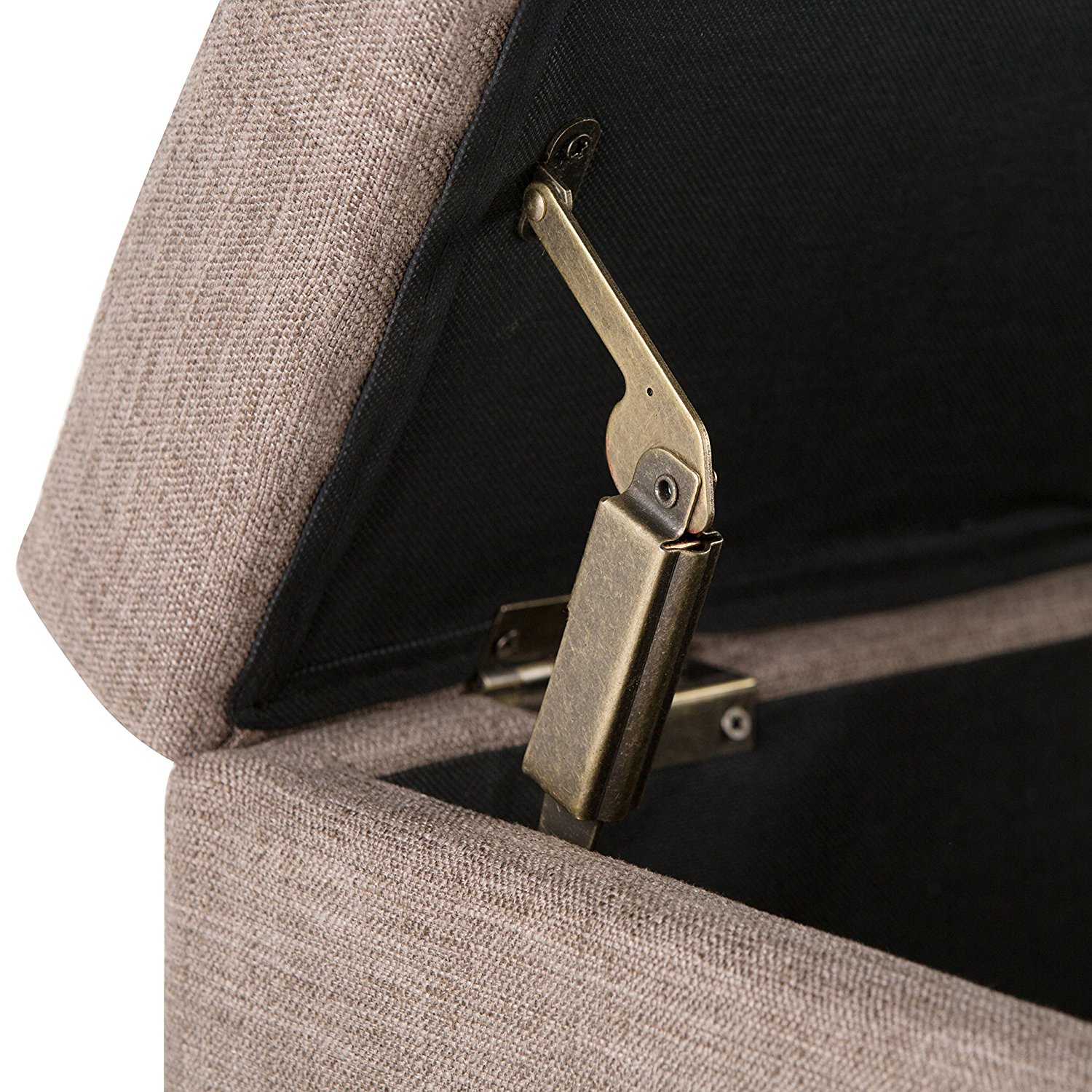 [Review] Simpli Home Avalon Linen Rectangular Storage Ottoman Bench
First Things First
The legs were the only thing that needed assembling. You simply screw them on – no tools required. The hinges were already set up. This rectangular storage ottoman bench ottoman was ready to use in under 5 minutes. There was a subtle odor, but it went away in a day.
I have this ottoman at the foot of our bed. The storage area is very convenient. I put my winter clothes inside. It is very surprising to see how much it can hold. As I have it by the bed, I can sit on it as I put on my shoes. My teenage daughter also loves sitting on it when she stays in our room. Even if she sits on one side, the ottoman doesn't tip over. That's the case even when the ottoman is empty.
Comfort
The ottoman is very comfortable to sit on. Of course, it's not a couch, so you can't expect it to be that soft. But for an ottoman, it works rather well as a seat. I love that the corners are cushioned as well. The foam holds its shape well and doesn't sag under our weight. It is quite wide, but I've seen wider ottomans that can accommodate more people. The frame is made of wood, so you can sit without worrying about breaking the top.
Things I Like
The top can stay open by itself. It won't slam shut and hurt your fingers if you leave them by the opening. That makes it safe for kids. The hinges allow smooth opening and closing. They are not the cheap kind at all. My instinct tells me that they are tough and won't break apart easily.
Despite the presence of a cushion, the surface of the ottoman is flat. You can put a glass of water or juice on it. I imagine it would work well in the living room for entertaining guests. It can double as a bench for seating and as a table for your snacks and drinks.
The linen has a pleasant texture that won't irritate your skin. The crisscross grain on the fabric makes the appearance more interesting. I got the ottoman in Fawn Brown, and I'm very happy with my choice. The shade is light enough to look elegant and dark enough to hide stain well. I initially wanted the one in leather, but I thought it might peel in the future.
My Two Cents
This rectangular storage ottoman bench from Simpli Home is a fantastic buy. Its size makes it a spacious bench for guests and a roomy storage area for your personal items. If you have guests coming over and your living room is a mess, you can just toss your trash into the ottoman. Just remember to throw them out when they leave! It doesn't disappoint with its durability either. I got this 9 months ago, and it still is in great condition. – Jessica C
---
Brand: Simpli Home
Product: Avalon Linen Rectangular Storage Ottoman Bench
---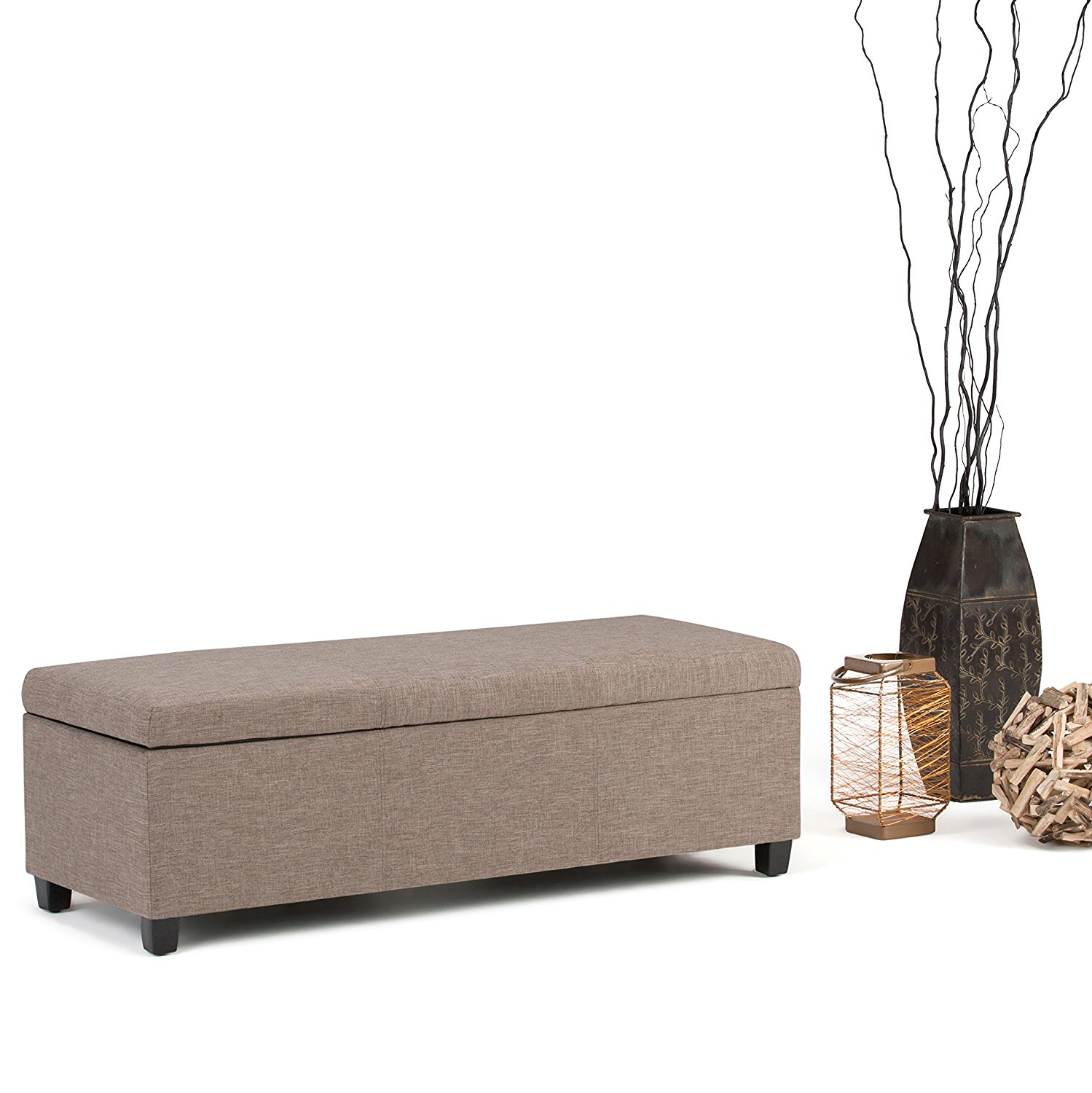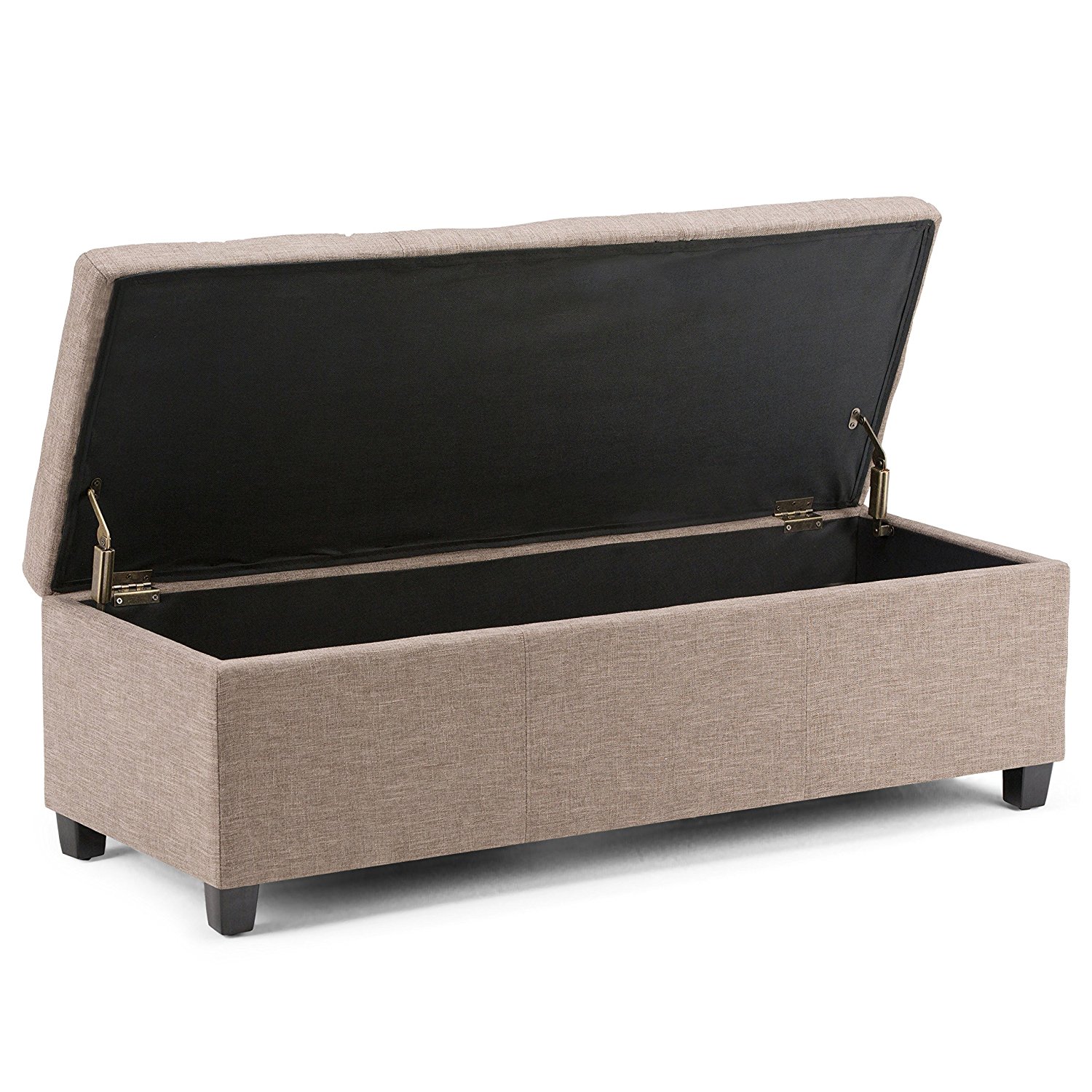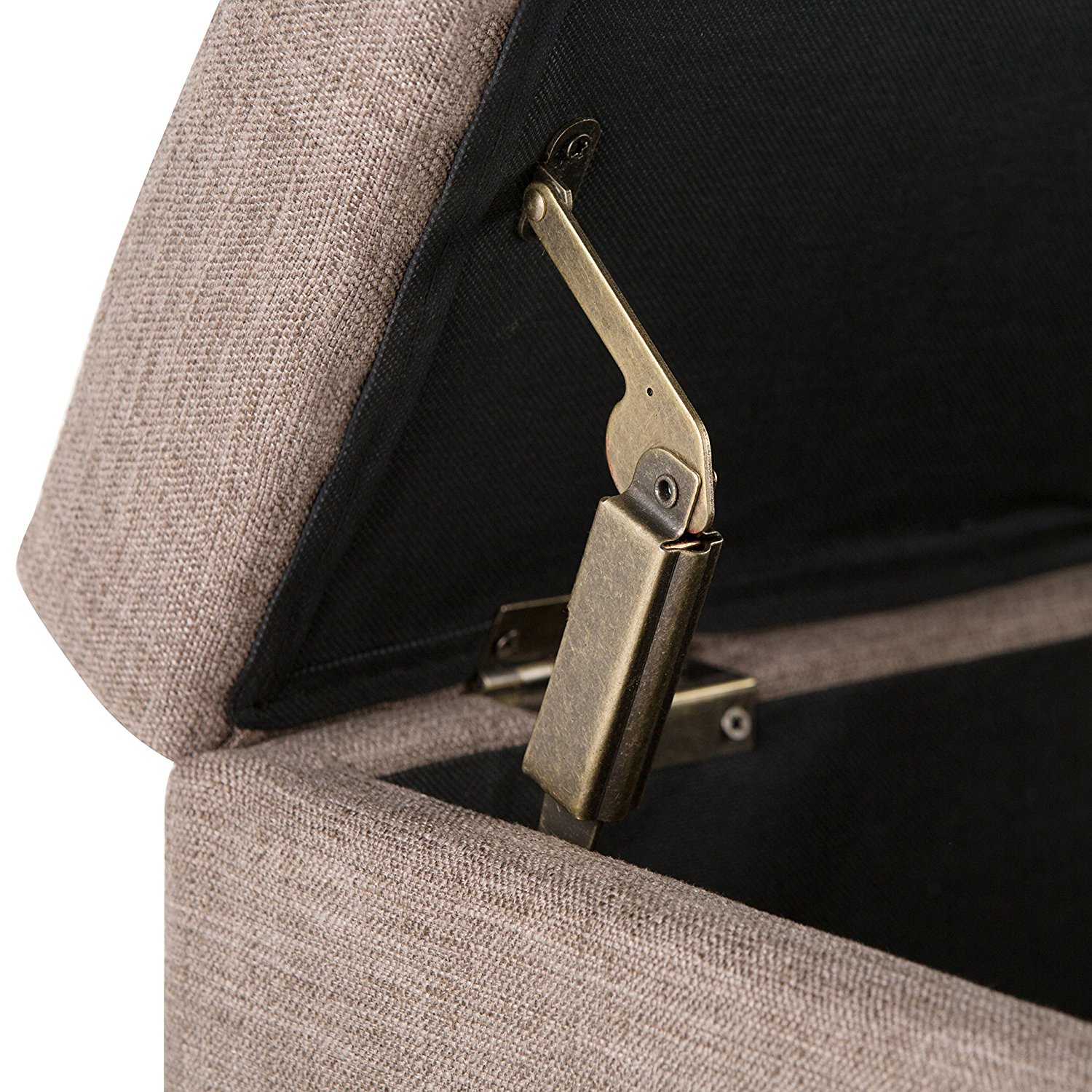 ---
Purchase the review product on Amazon Marketplace