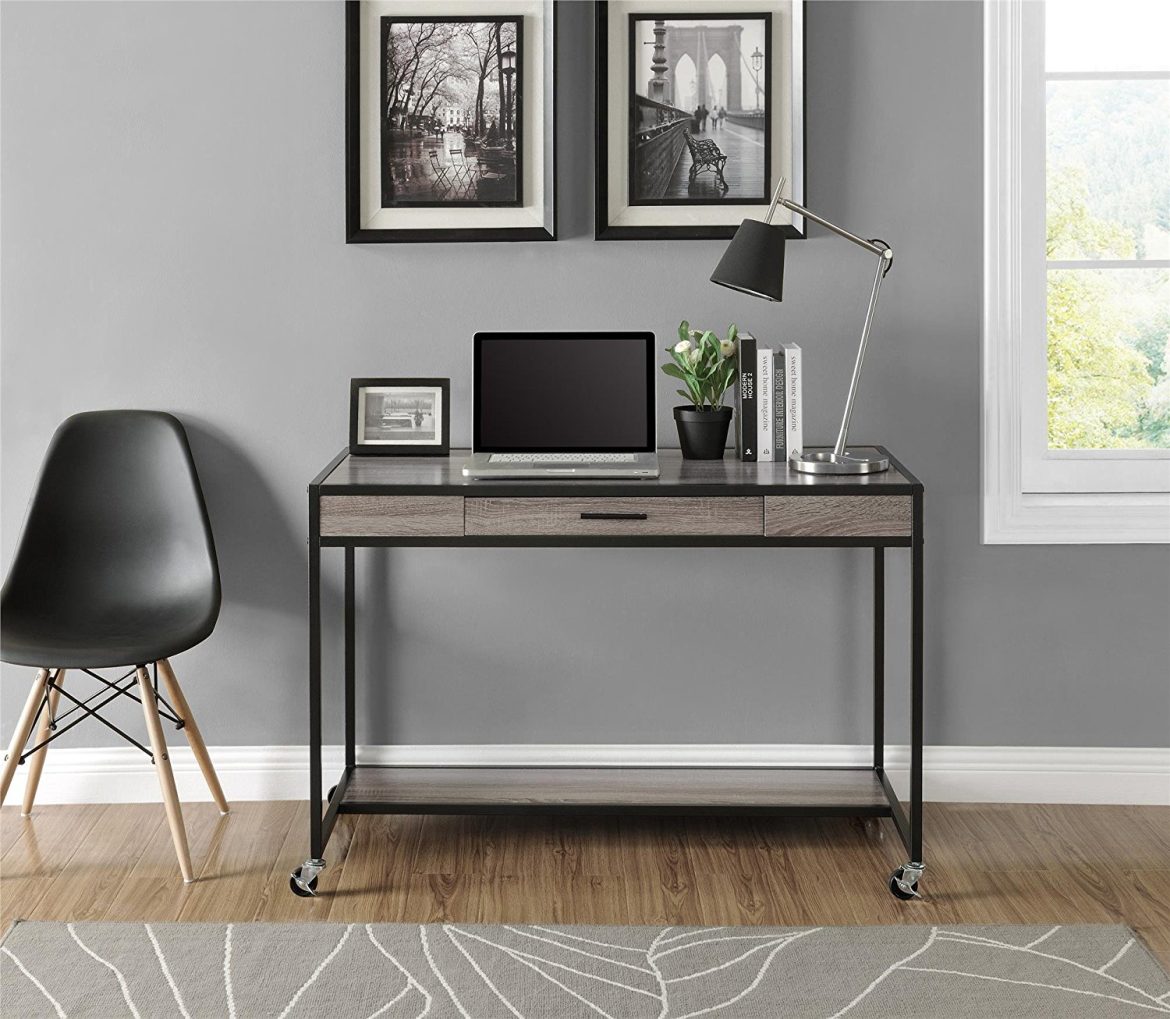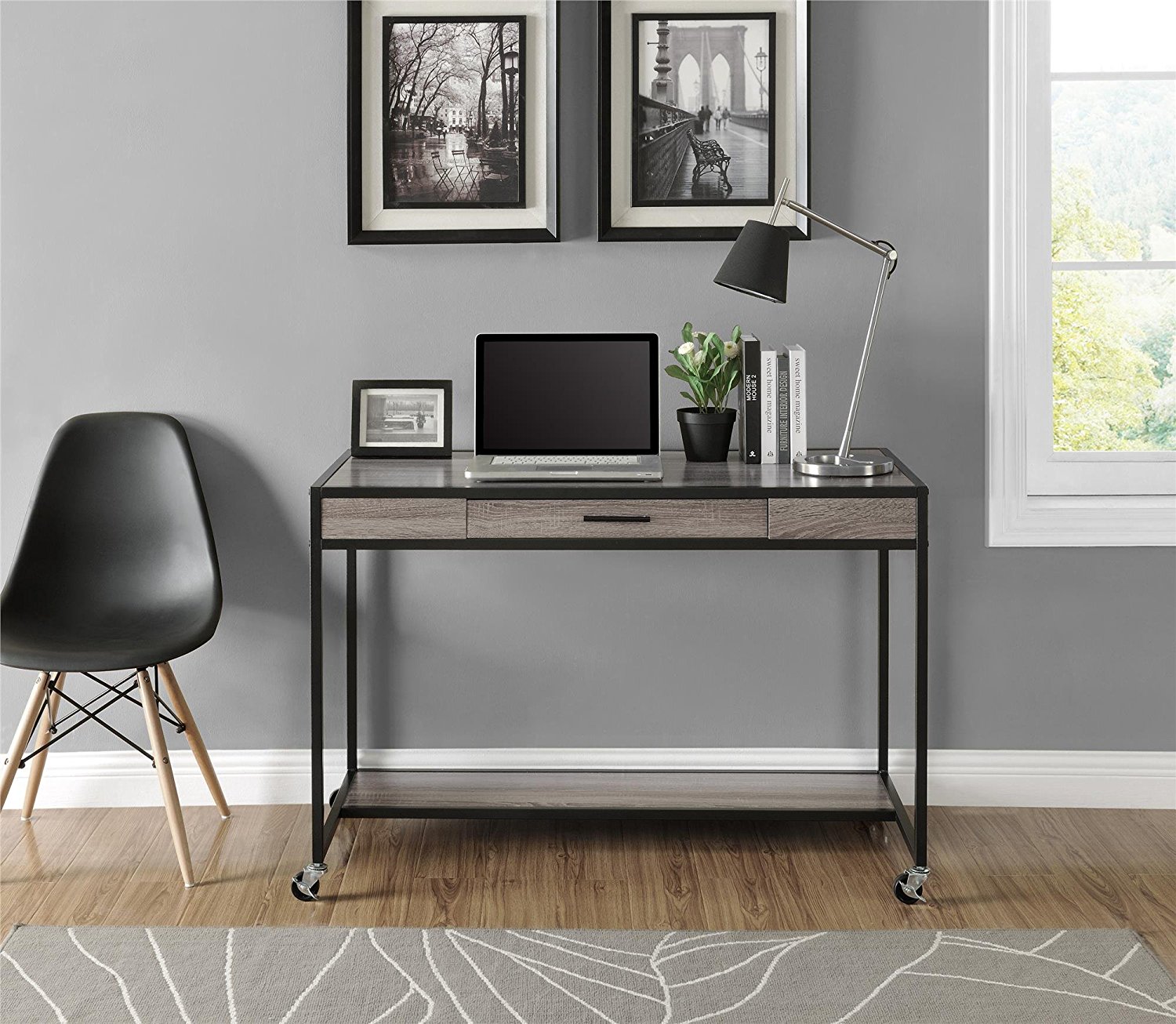 [Review] Ameriwood Home Mason Ridge Metal Frame Mobile Desk
I bought this mobile desk mostly because of the casters. I needed a desk that I could move from room to room. You see, I work at home and I have a 1-year-old baby to take care of. I want it to be business as usual for me, but at the same time, I would like to watch over my son. By moving this desk, I can easily do both. Sometimes, I have the desk in the nursery when he's asleep. Other times I have it in the playroom. It has literally changed the way I work.
First Impression
The assembly instructions were easy to follow. There were a lot of hardware though, so it took me and my husband a while to complete the assembly. Nevertheless, I appreciate that not one piece is missing.
Once we saw the end product, we knew this desk was worth the patience. The sleek lines give it a luxurious look that you won't normally get from work desks. I like the combination of the metal and wood details too. It is a mix of industrial and traditional style. The tabletop, drawer, and shelf are all particleboard. However, they don't feel flimsy at all.
Space
The surface is wide. I can fit my laptop and a lamp and still have room to write or draw. It's a big leap from my old desk that had such a narrow top. The drawer comes in handy for my pens and supplies. As shown in the pictures, the drawer is a bit shallow. You can't fit in bulky objects inside. I would have liked it better if the drawer was a tad deeper. Anyways, this was the best I could find that meets my budget. Plus, the large shelf underneath makes up for it. I bought storage baskets to place on the shelf and organize my things.
Mobility
The casters roll smoothly. As I mentioned earlier, I move the desk from one room to another. I can do that easily because the casters run effortlessly on our hardwood floor. Moving it comes in handy when I'm cleaning the room as well. The casters work great for people who want to wheel their desk in and out of a room. You can also wheel this to one corner of your room when it's not in use.
Quality
The quality is better than I have expected. Before going ahead with the purchase, I compared this with other desks within the same price range. This one seemed the best fit for me. I saw that the rest were made of MDF and particleboard too, so I just went ahead with this. The gamble paid off. The quality of particleboard varies. For this desk, the quality is more than decent. If you're still apprehensive, it might help to know that the frame is metal. It adds stability to the table.
Final Thoughts
This mobile desk is an excellent choice if you're looking for an inexpensive yet well-designed table. It is true to its description on Amazon, so I couldn't be happier. – Joy H
---
Brand: Ameriwood Home
Product: Mason Ridge Mobile Desk with Metal Frame
---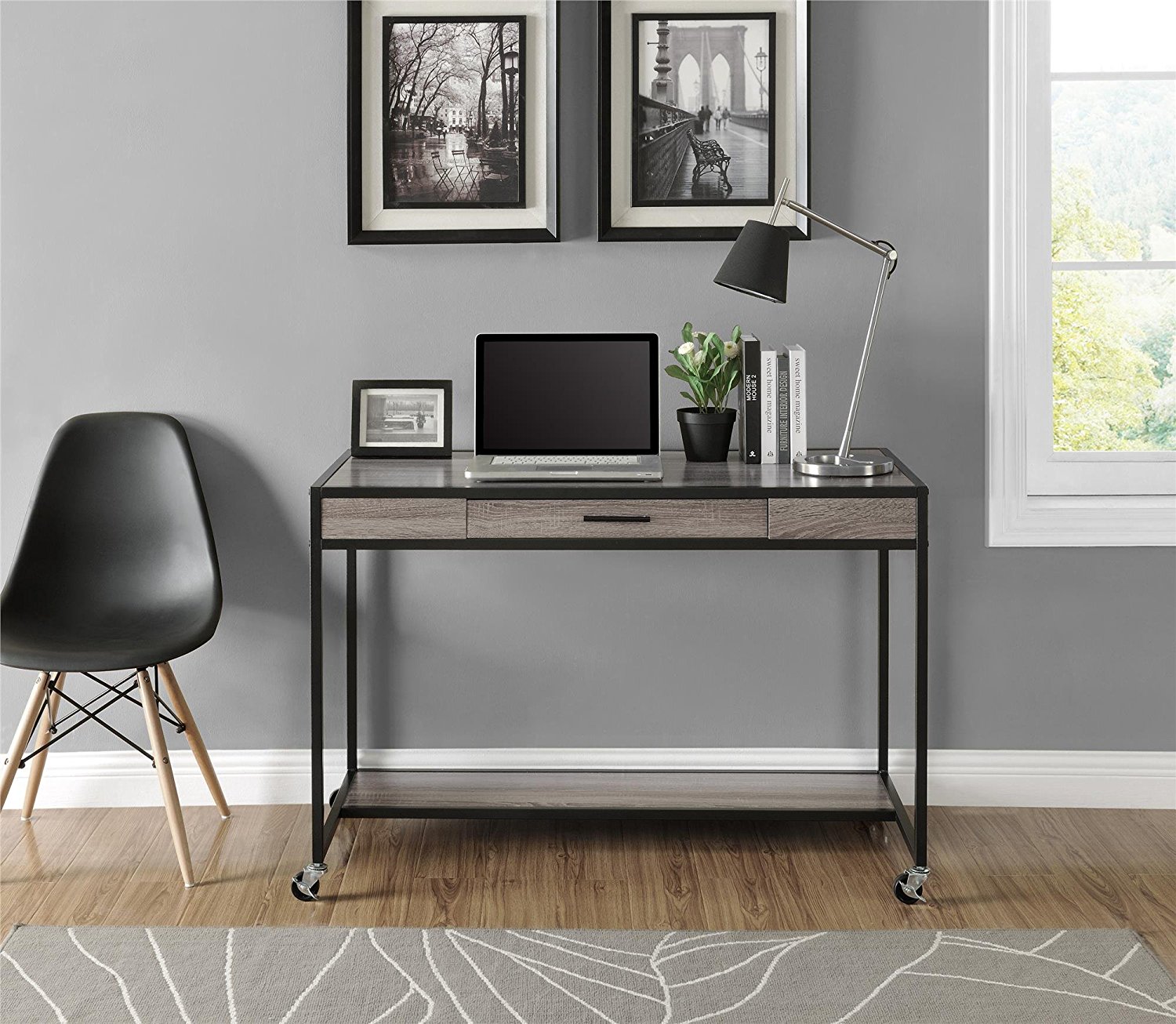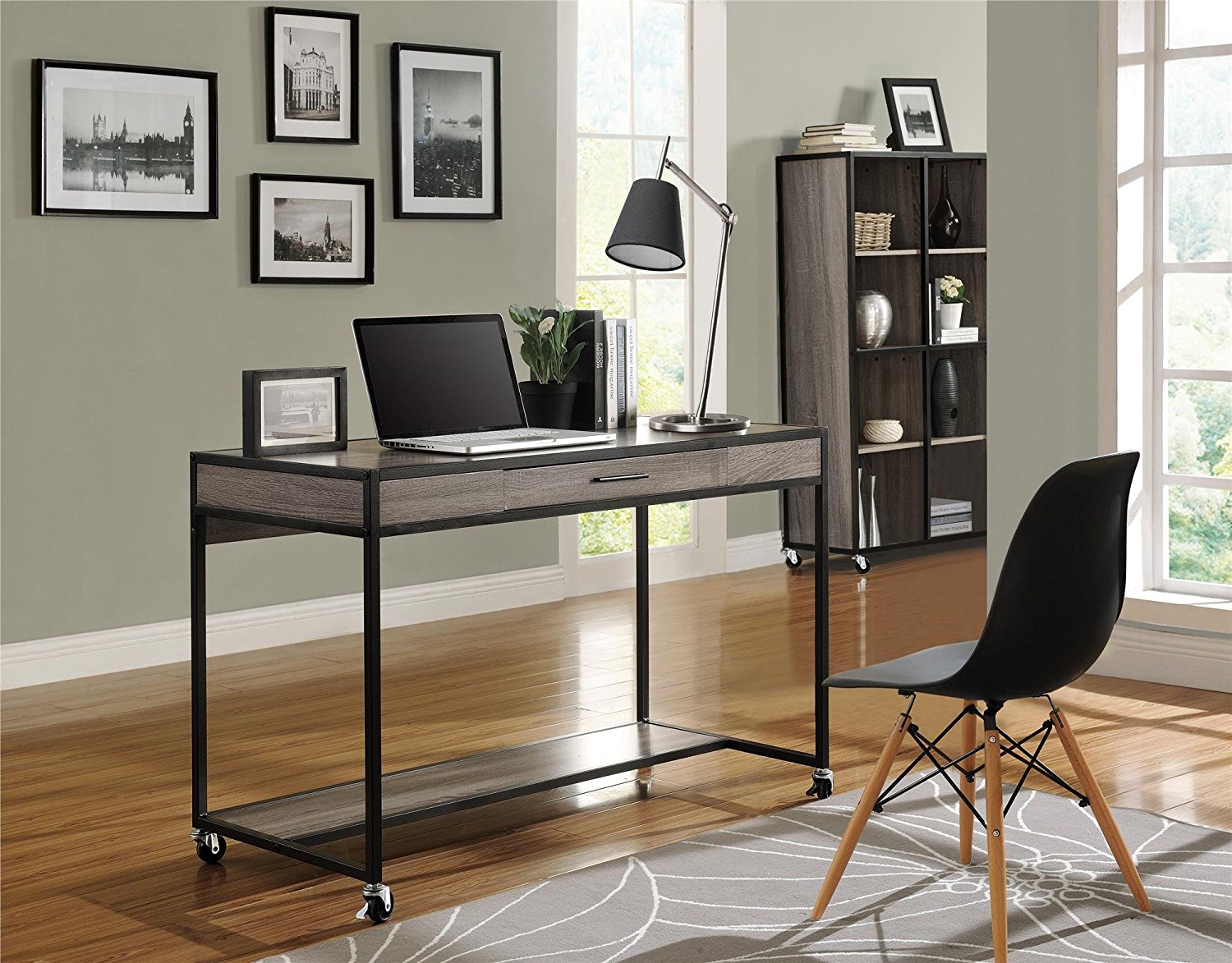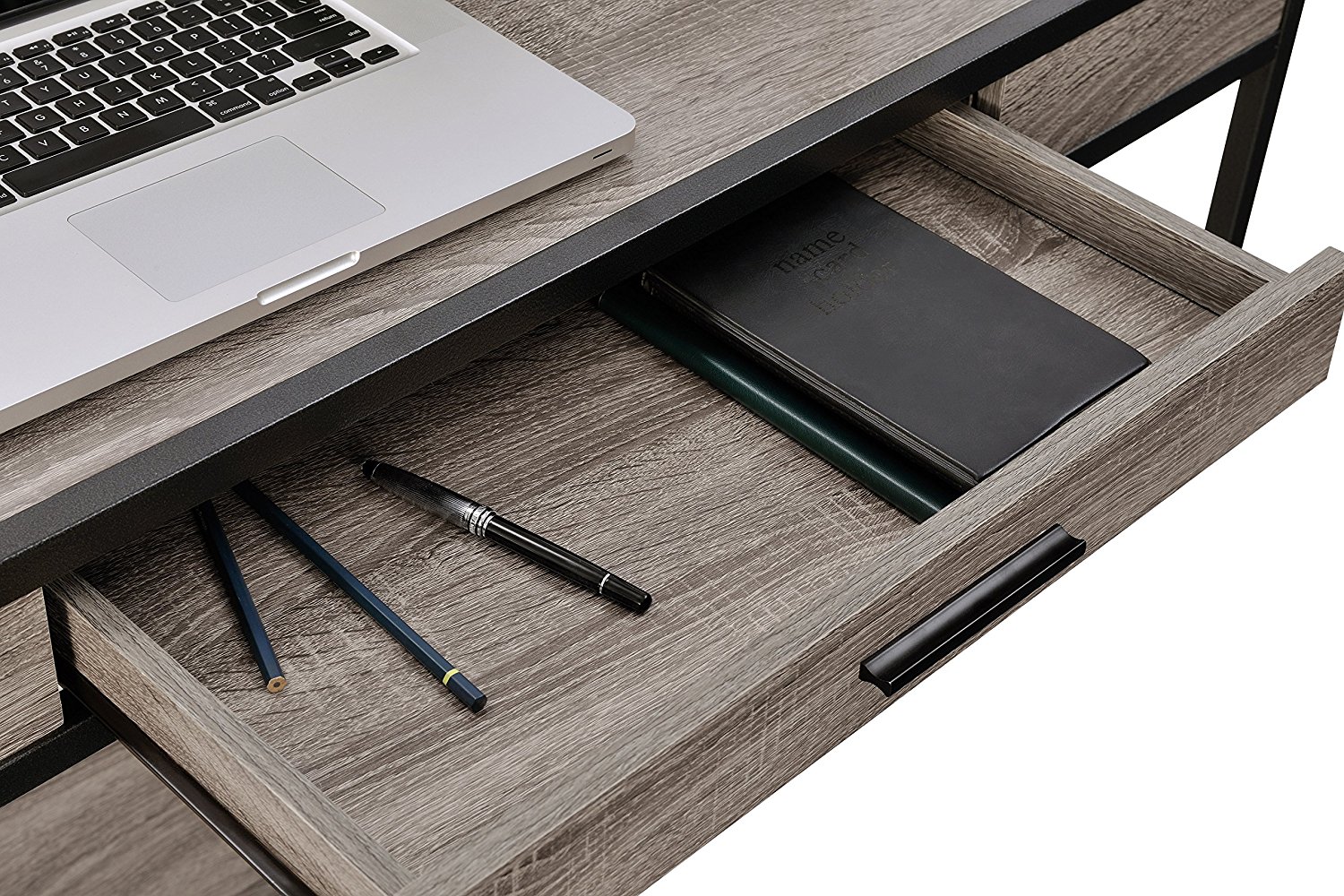 ---
Purchase the review product on Amazon Marketplace