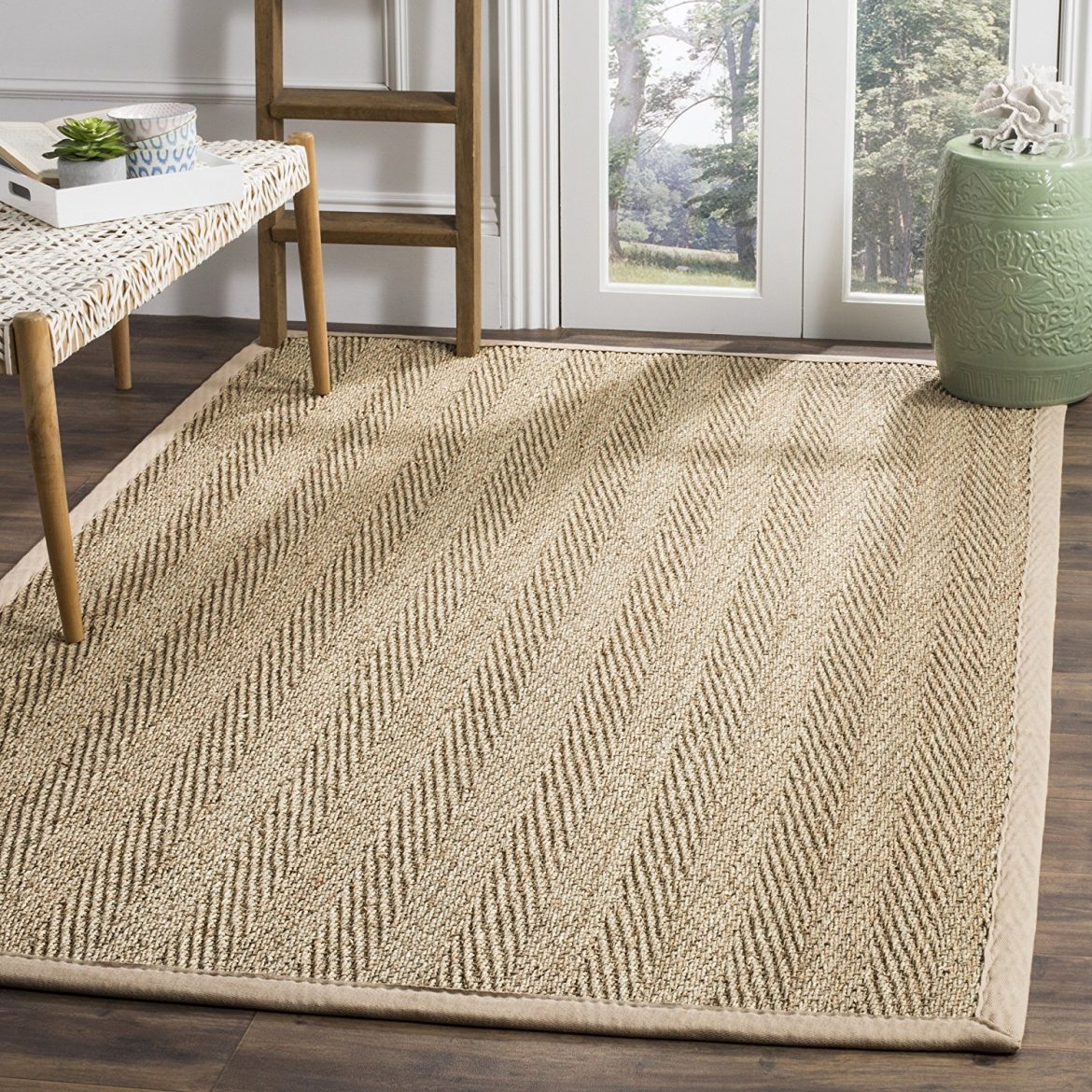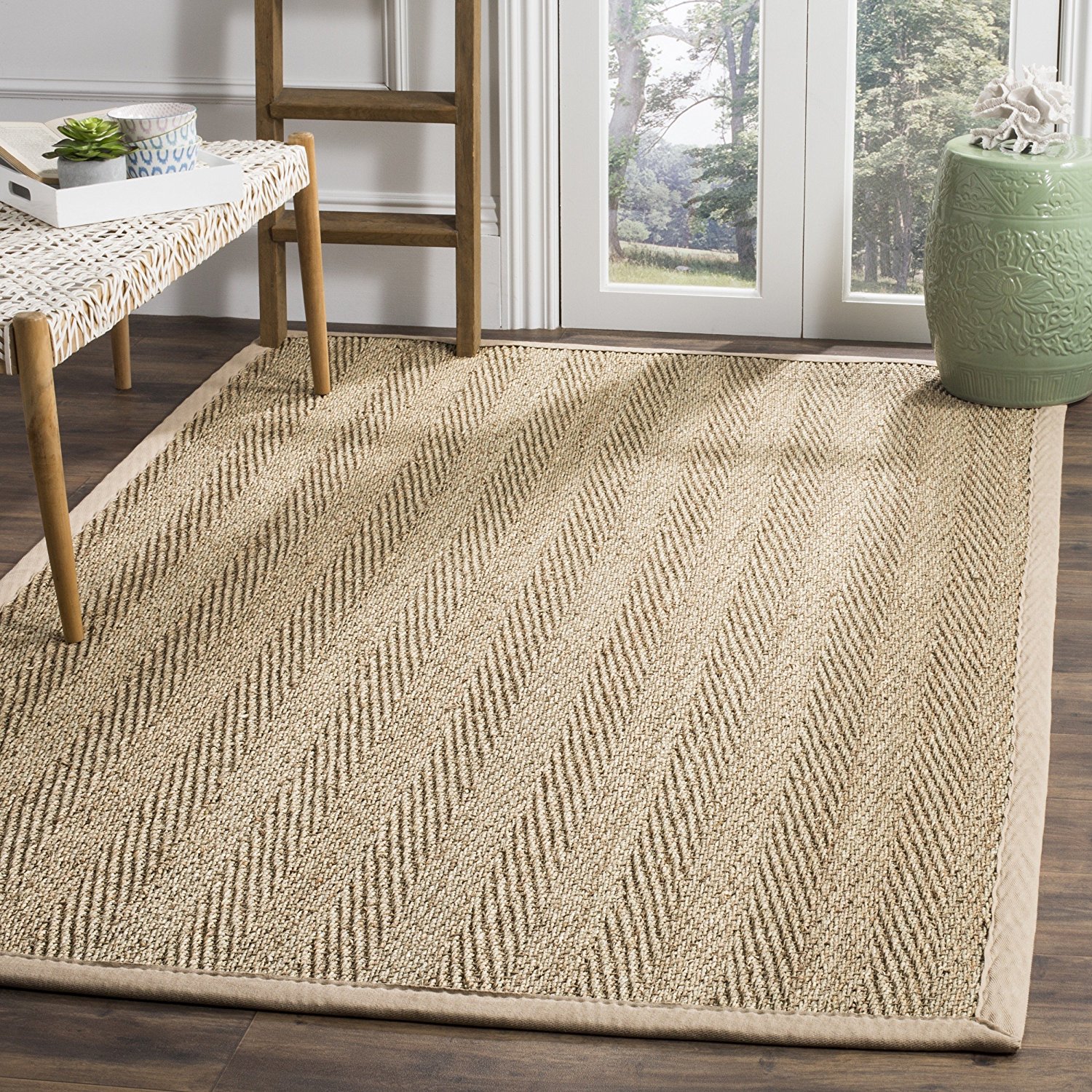 [Review] Safavieh Natural Fiber Collection Area Rug
First Impression
After unrolling this area rug for the first time, I picked up a grass-like odor. That made sense because it's made out of seagrass. The odor faded away at the end of the day. I've had no problems with laying it flat, save for the corners. I had to put some weight on the edges. That did the trick.
Style and Texture
We have this in our entryway. I love that the rug is what our guests see first when they enter our house. It actually reminds of the mats I commonly see in Japanese restaurants. The herringbone pattern gives the rug an interesting look. It is an attractive rug, and my guests think so too. The woven texture also feels really good on bare feet. This rug has a low pile, so I appreciate that it still has a pleasant feel to it. I understand that the rough texture is not for everybody. With that said, I think this rug works best in areas you don't usually walk barefooted in.
I got the one in Natural and Beige just because the border and the middle are almost the same color. If you prefer a pop of color, you could opt for the one with red or blue. As for me, I thought the neutral colors would look amazing in our house. I like how neutrals go well with everything.
Quality
I've had this for a year, and I guess it's safe to say that this is durable. None of the weaves is coming apart. I believe the beige trim helps keep the weave together. Natural fibers can shed, but I haven't had that issue so far. The craftsmanship is definitely on point. It's almost hard to believe that a rug this inexpensive could have such quality. Given its durability, the rug could most likely withstand high traffic.
The rug is thicker than I've expected. It has a dotted backing that keeps it in place. The backing also protects surfaces from scratches. That's great news if you have hardwood floors.
I have 2 dogs, and it helps that the rug is easy to clean. I can hose it and let it dry under the sun. On lazy days, I just shake the dirt out of the area rug. I've also tried cleaning it with a vacuum, and the rug has held up well.
My Two Cents
I made the right choice when I went ahead with this area rug. It's exactly what I was hoping for – at a price that's just right. If you're looking for a beautiful natural fiber rug, I recommend you consider this rug from Safavieh. – Ashley J
---
Brand: Safavieh
Product: Natural Fiber Collection NF115A Herringbone Natural and Beige Seagrass Area Rug 
---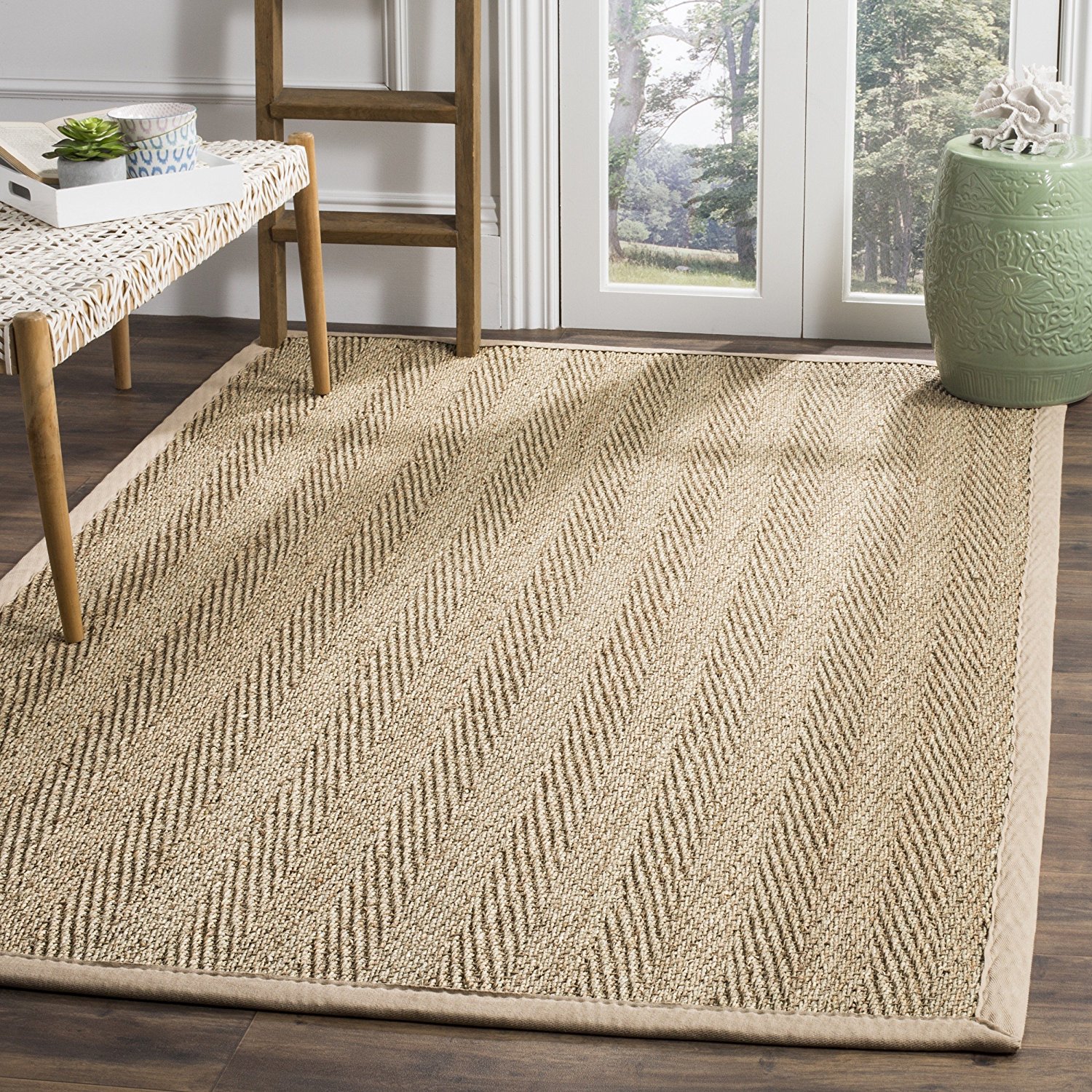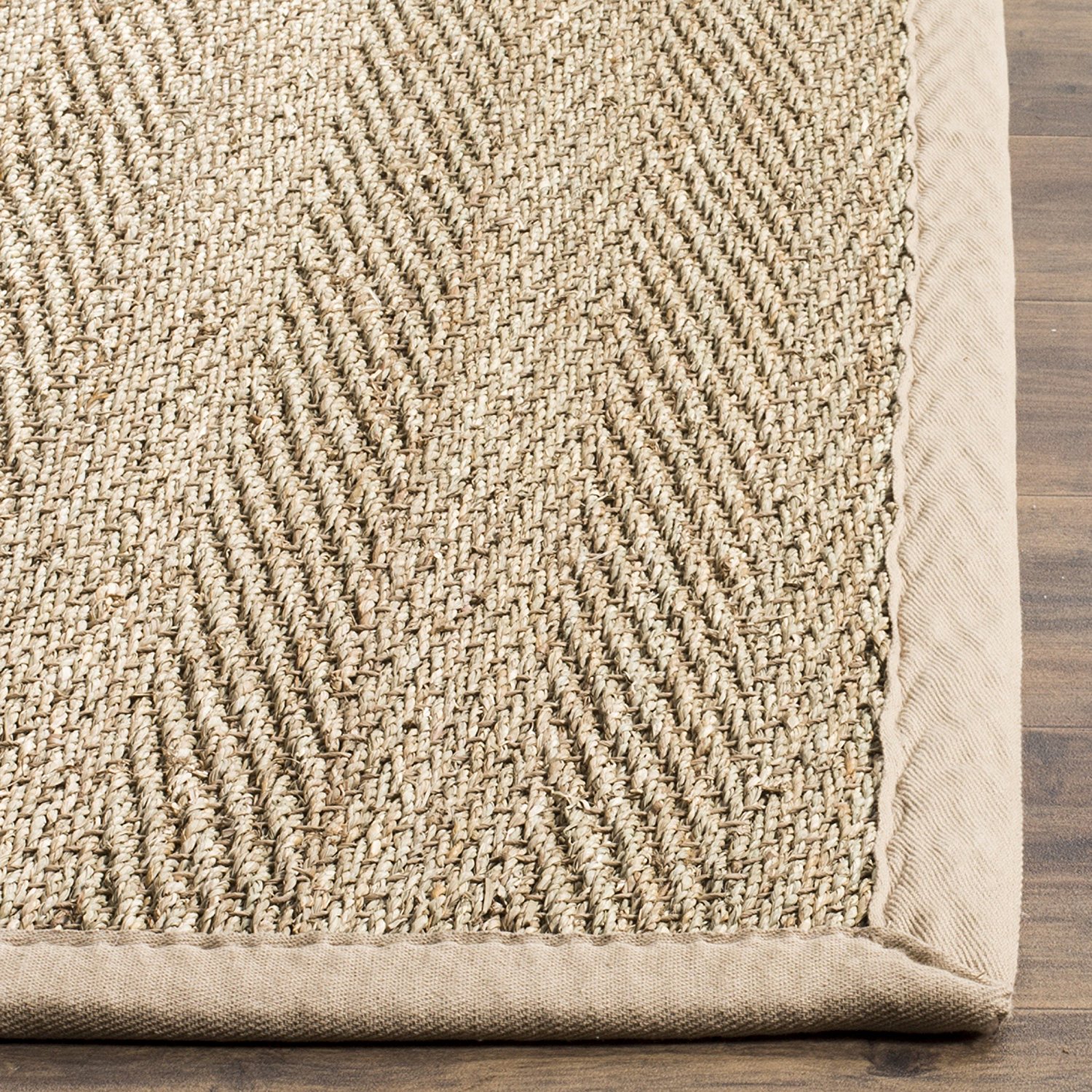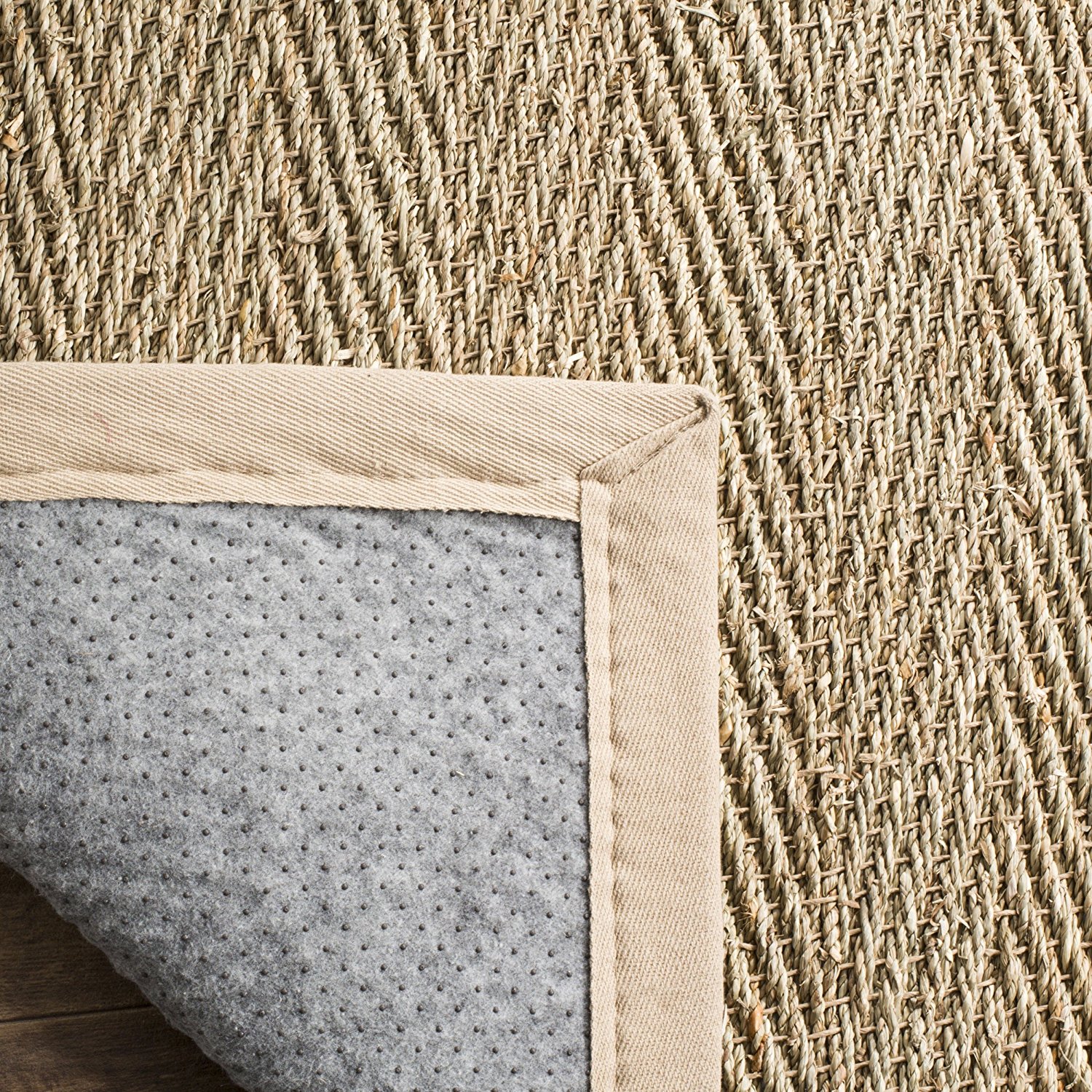 ---
See the latest discount on Amazon Marketplace