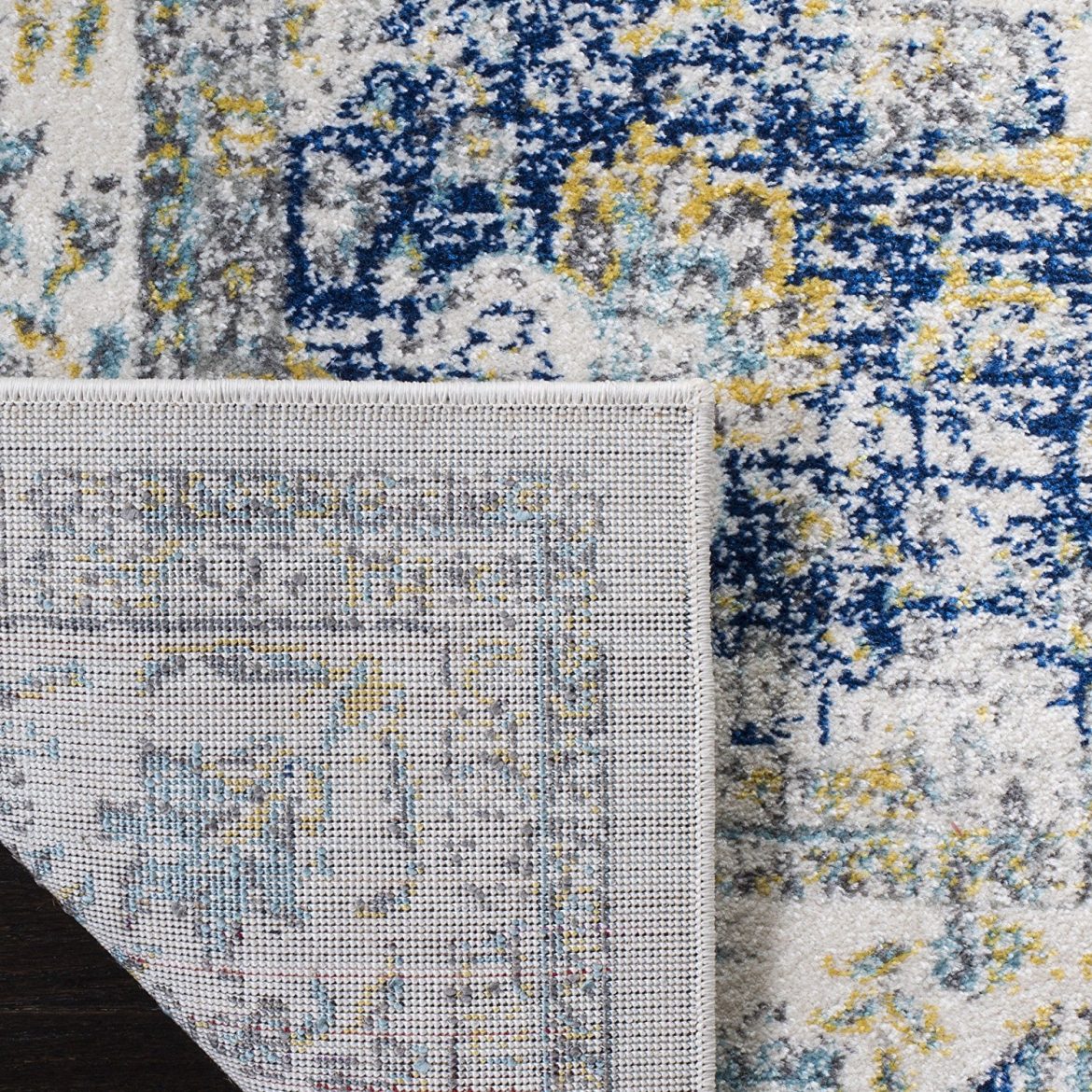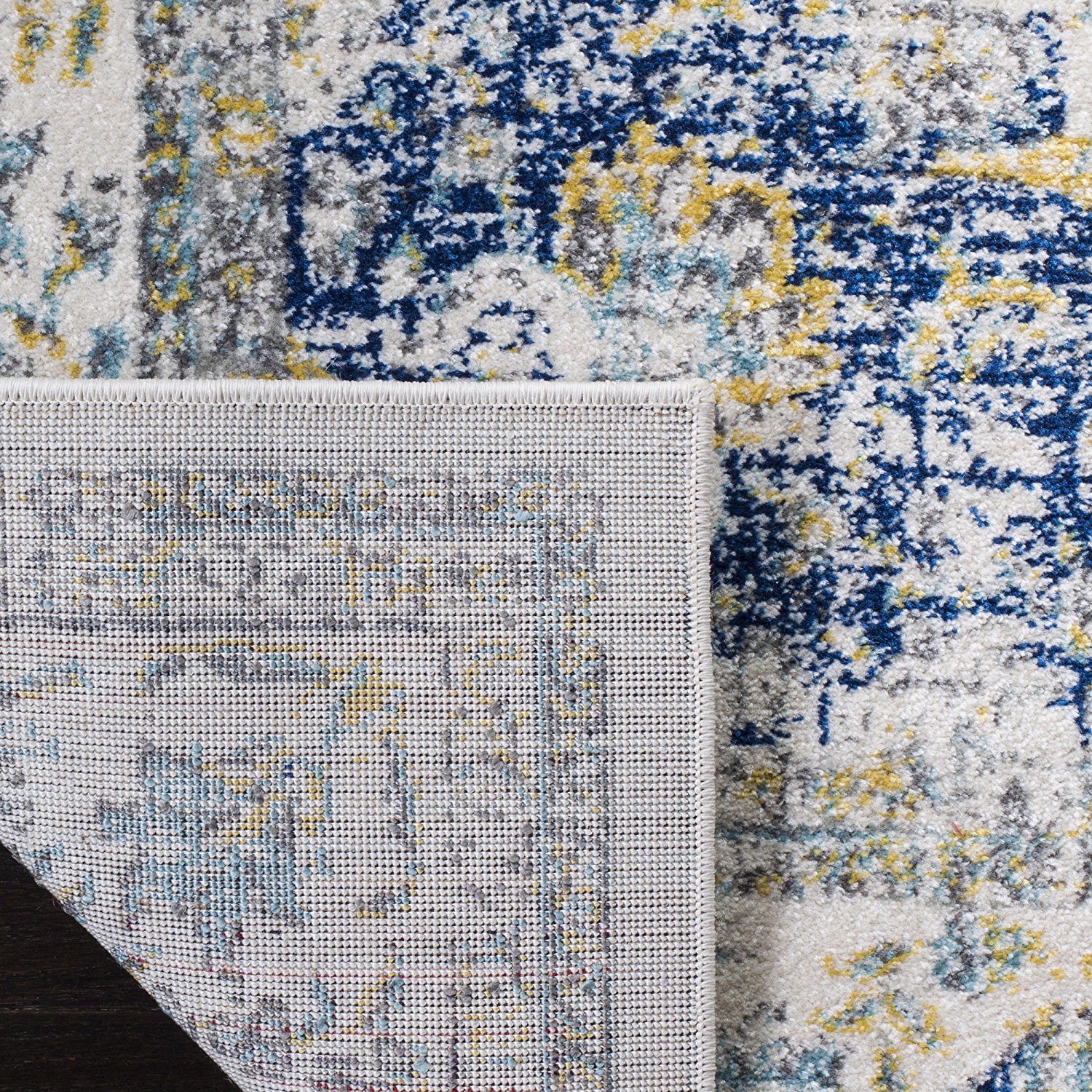 [Review] Safavieh Evoke Collection Area Rug
First Things First
A few months back, I decided to replace an old area rug in our living room. My birthday was coming up, and I wanted to brighten up the place for my party. I was thrilled that the rug arrived just in time. I unrolled the rug and it laid out flat with no problem. It was such a relief that the rug didn't have any odor. A non-slip pad went underneath to hold the rug in place. I recommend you to buy one too because the rug has the tendency to slide without it.
Design
The photos on Amazon present the colors accurately. The rug is indeed beautiful, maybe prettier in person. The ivory doesn't have a yellowish tint to it, which I liked. The weathered effect muted down the colors. That's a good thing. If the colors were a bit darker, the rug would have been too bold for my taste. There are shades of royal blue, baby blue, and grey. The oriental pattern is lovely. You can still see it clearly despite the faded look. Its elegance makes the rug appear more expensive than it really is.
The pattern does look traditional, but the distressed look offsets it with a casual vibe. That said, the rug can go well in both traditional and contemporary spaces. To say that this rug has transformed our living room isn't an exaggeration. In fact, it makes the room seem larger than before.
Durability and Maintenance
I have had this for 7 months, and it still looks brand new. It doesn't require any special form of maintenance. I only need to vacuum it once a week. The rug is durable, so I'm not worried about running it under the vacuum. There is absolutely no fuss as the rug doesn't shed either. I've spilled orange juice on the rug once, which is a total nightmare for an ivory rug. Thankfully, I was able to get rid of the stain, presto. Accidents from my feline friend aren't that bad anymore because I can easily clean them out.
As advertised, this rug has a low pile. It's not plush, but it isn't thin either. It's thicker than other low-pile rugs and feels soft underfoot. Even our cat appreciates it. He loves taking his afternoon naps on it.
Final Thoughts
This area rug is a stunning accent piece that can make a big difference to your space. It's worth every penny. Similar rugs would easily cost you twice or thrice the price. You won't regret buying it. What you see in the pictures is what you get. You shouldn't feel uncomfortable about getting this without seeing it up close. I've been there, and I can gladly say that the gamble paid off. – Helen M
---
Brand: Safavieh
Product: Evoke Collection EVK220C Vintage Oriental Ivory and Blue Area Rug
---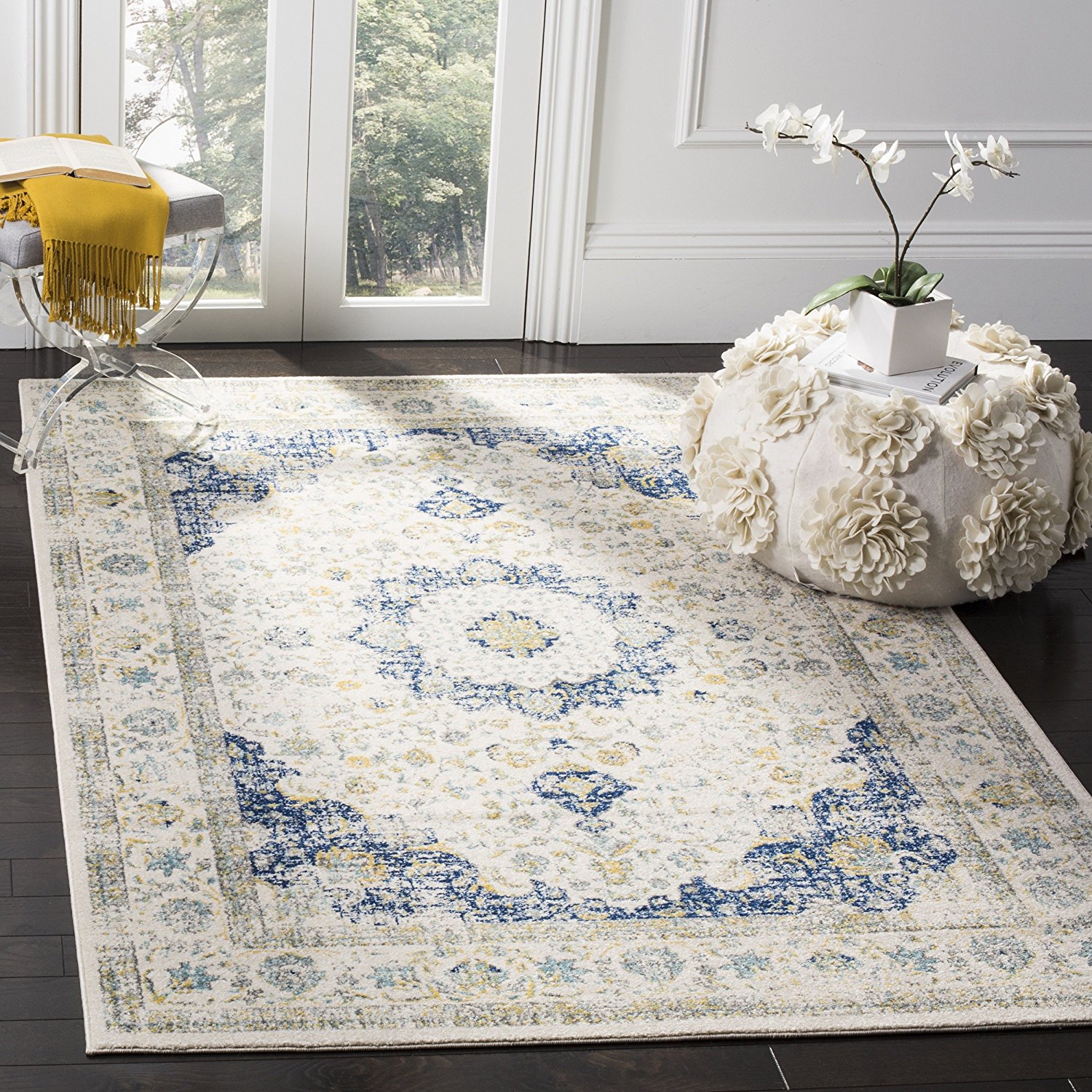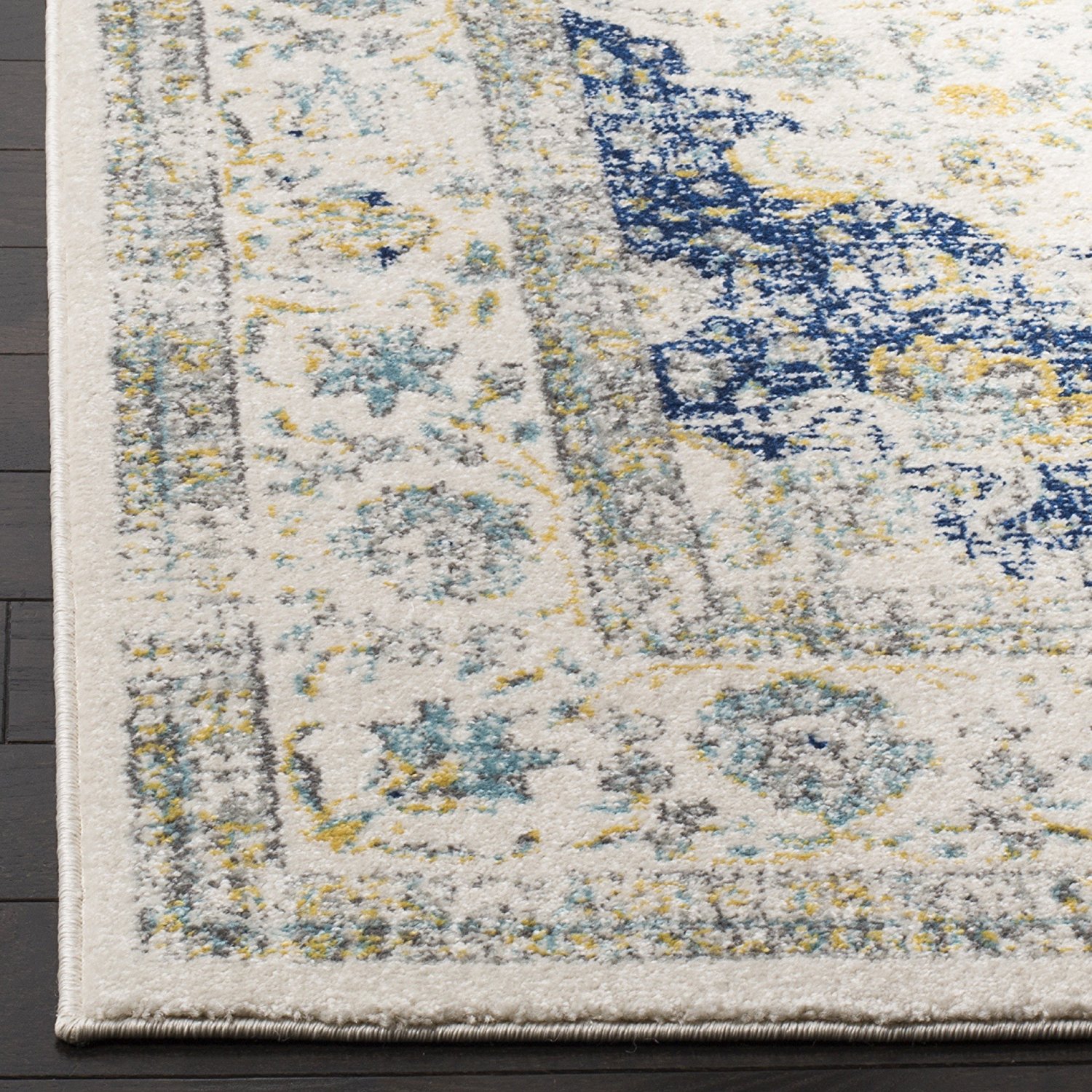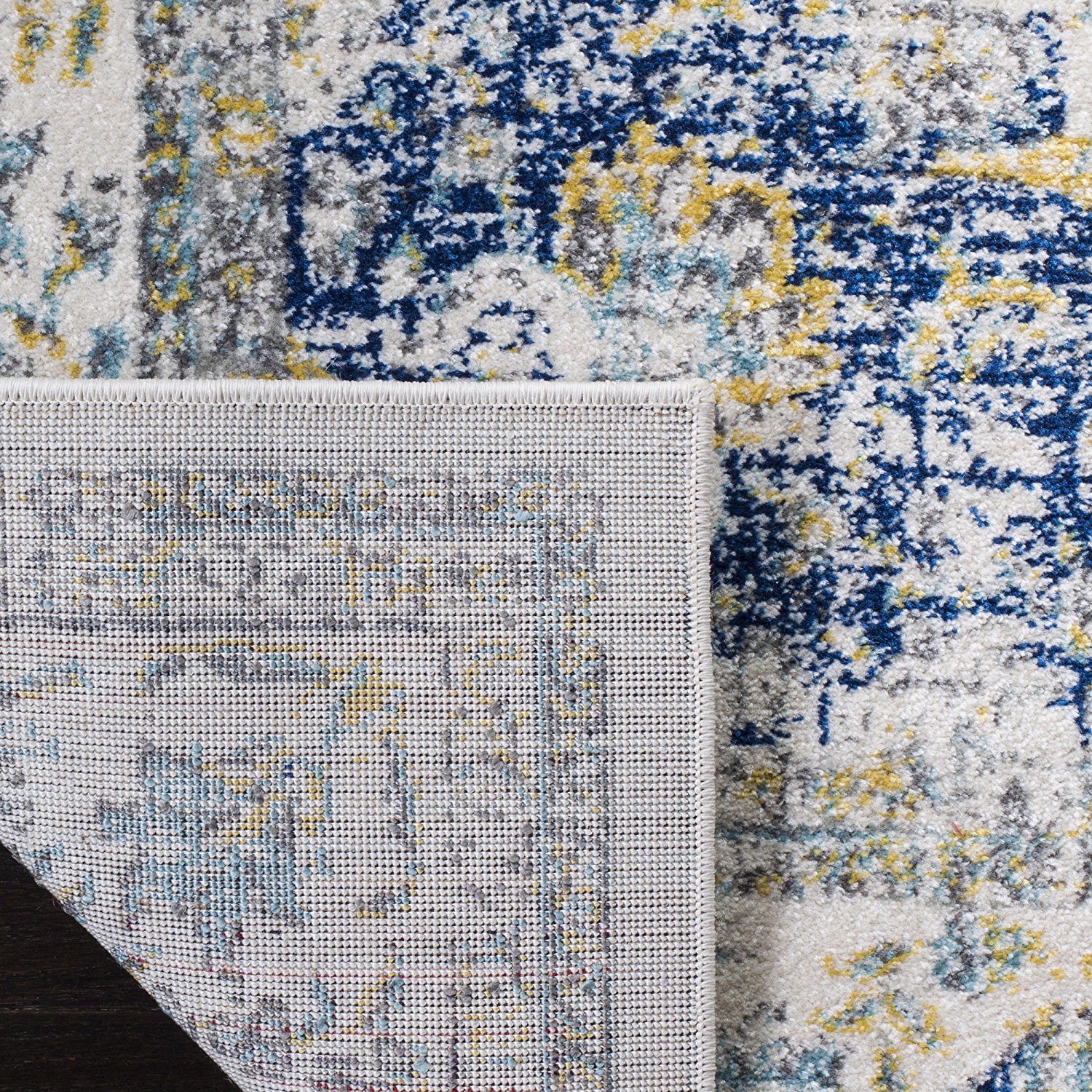 ---
Purchase the review product on Amazon Marketplace