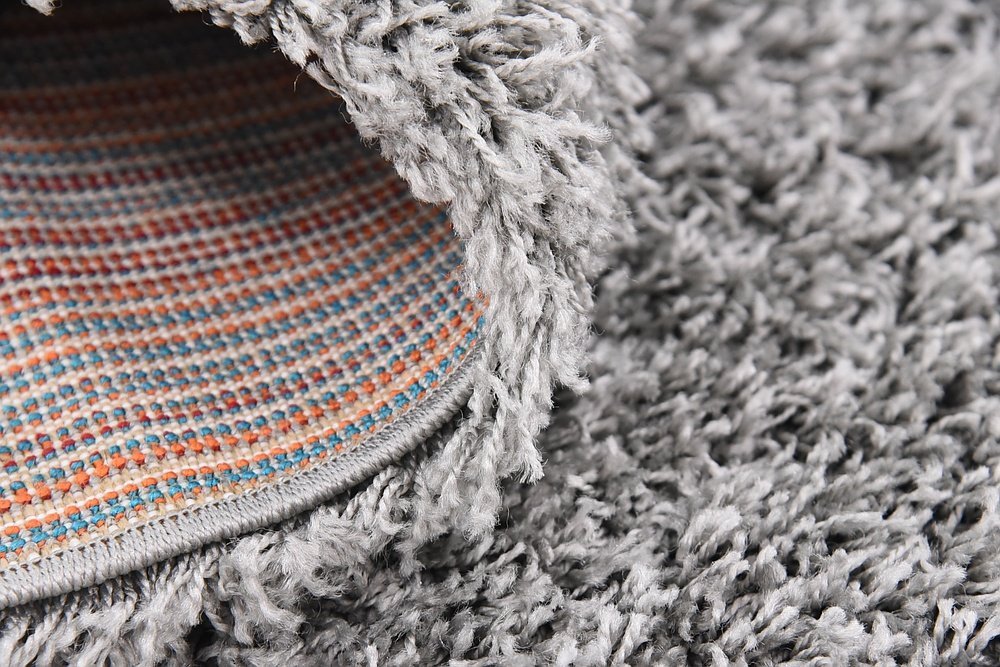 [Review] Unique Loom Solid Shag Collection Area Rug
First Things First
Our Unique Loom shag area rug shipped fast and got to me earlier than expected. It came rolled in a box. I unrolled it then rolled it in the opposite direction. It laid flat after. I had no problem about wrinkles or creases. If you see the edges sticking up, you can simply leave heavy items on the corners. After an hour or so, the corners can already stay flat by itself.
The Look
This rug is the perfect finishing touch for our living room! The room looks so much brighter and larger with the rug in it. I actually like that it doesn't have prints or patterns. The rug can go well with both minimalist and elaborate decors. It doesn't steal the spotlight from your furniture and accents. I got the one in Cloud Gray, a beautiful neutral color. As much as possible, I like to stay with neutrals when I'm decorating a room. I just add small colorful pieces to give the space more personality.
Pile
The pile is higher than anticipated. It is really plush and very soft on the feet. My son likes sitting on the floor and feeling the pile on his hands and feet. I do the same sometimes. I never knew sitting on the floor can be that comfortable. It's a good thing that the rug stays fluffy.
As the pile is quite high, debris tend to accumulate. I just bring the rug outside and shake them off. I vacuum the rug once a week too, and I've had no issues. I have two hairy dogs, so we get a lot of hair on the rug. The vacuum suck them all out without pulling the fibers out. Despite the frequent vacuuming, the rug is still in great condition. It actually looks better after a round of vacuuming. The rug fluffs up and becomes fluffier than ever. I have had this in our living room for 8 months, and I'm happy to say that the rug hasn't shed so far.
Backing
The rug has a smooth back. That's good because it won't scratch your floor. Rugs typically have jute backing, which is rough on the floor. The drawback here though is that the rug tends to slide and not stay in place. My advice for you is to buy a rug pad in advance. That way, you can set the rug pad and rug and arrange the furniture, all in one go. Getting a thicker rug pad can also add cushion to the rug and make it even softer.
In My Opinion
This is our second shag area rug from the same company, and again, the product has exceeded our expectations. The stitching is very well-executed and the overall look attractive. For the size of the rug I got, the price is well worth it. The edge is a bit solid, which I believe helps to keep the rug's shape over time. If I were you, I wouldn't worry about this rug's durability. – Jenn H
---
Brand: Unique Loom
Product: Solid Shag Collection Cloud Grey Area Rug
---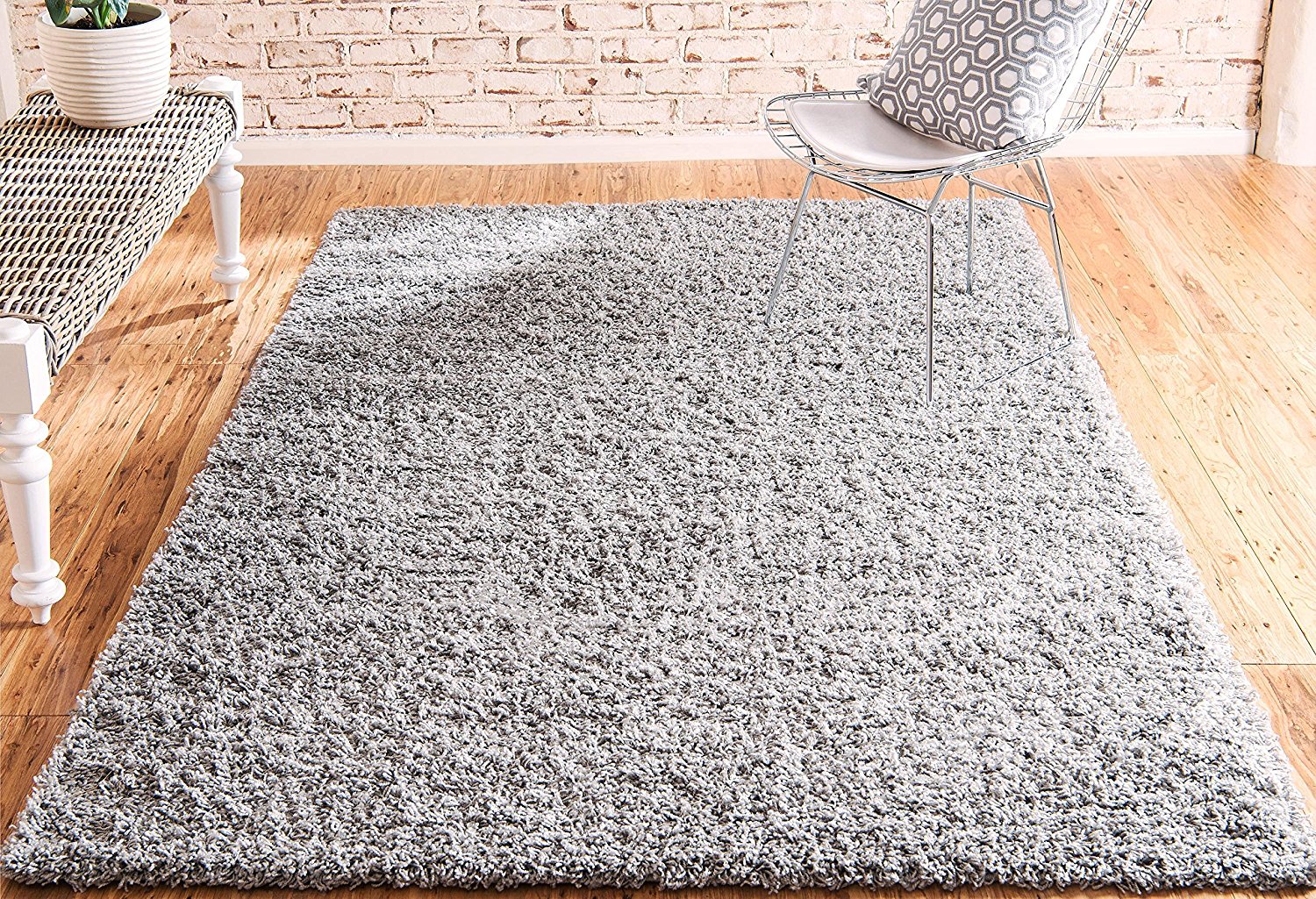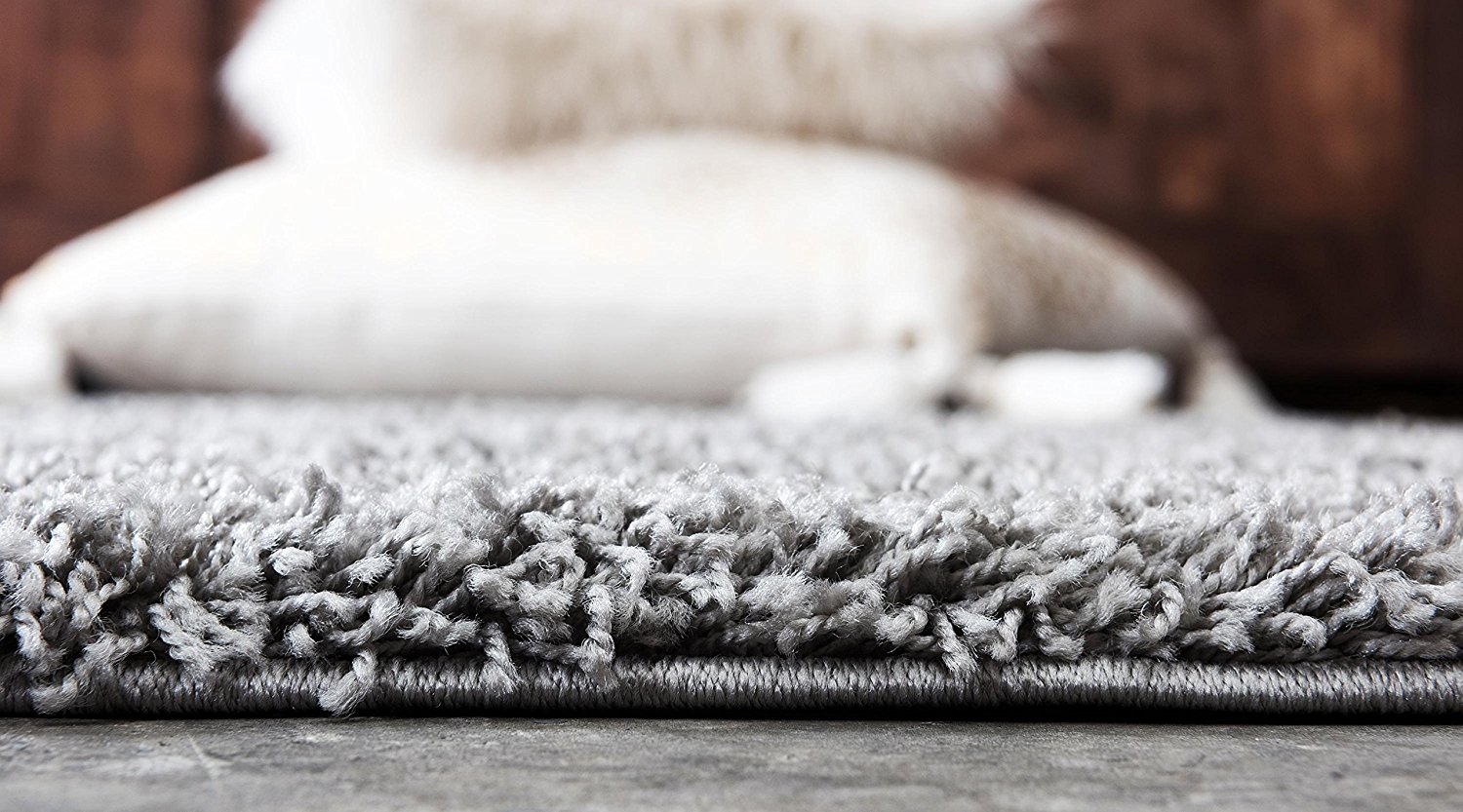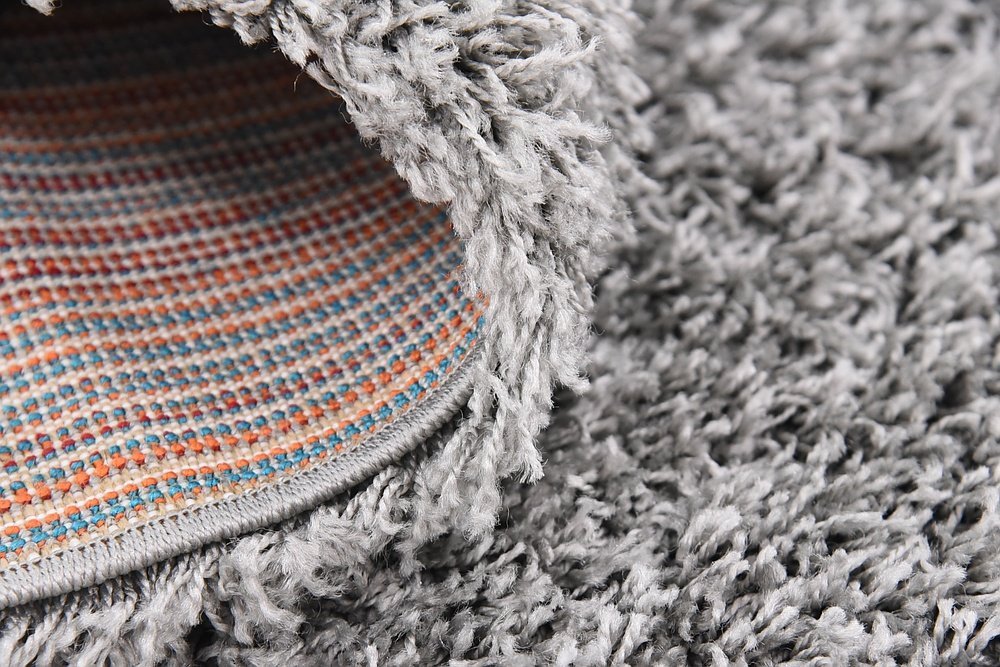 ---
Purchase the product on Amazon Marketplace