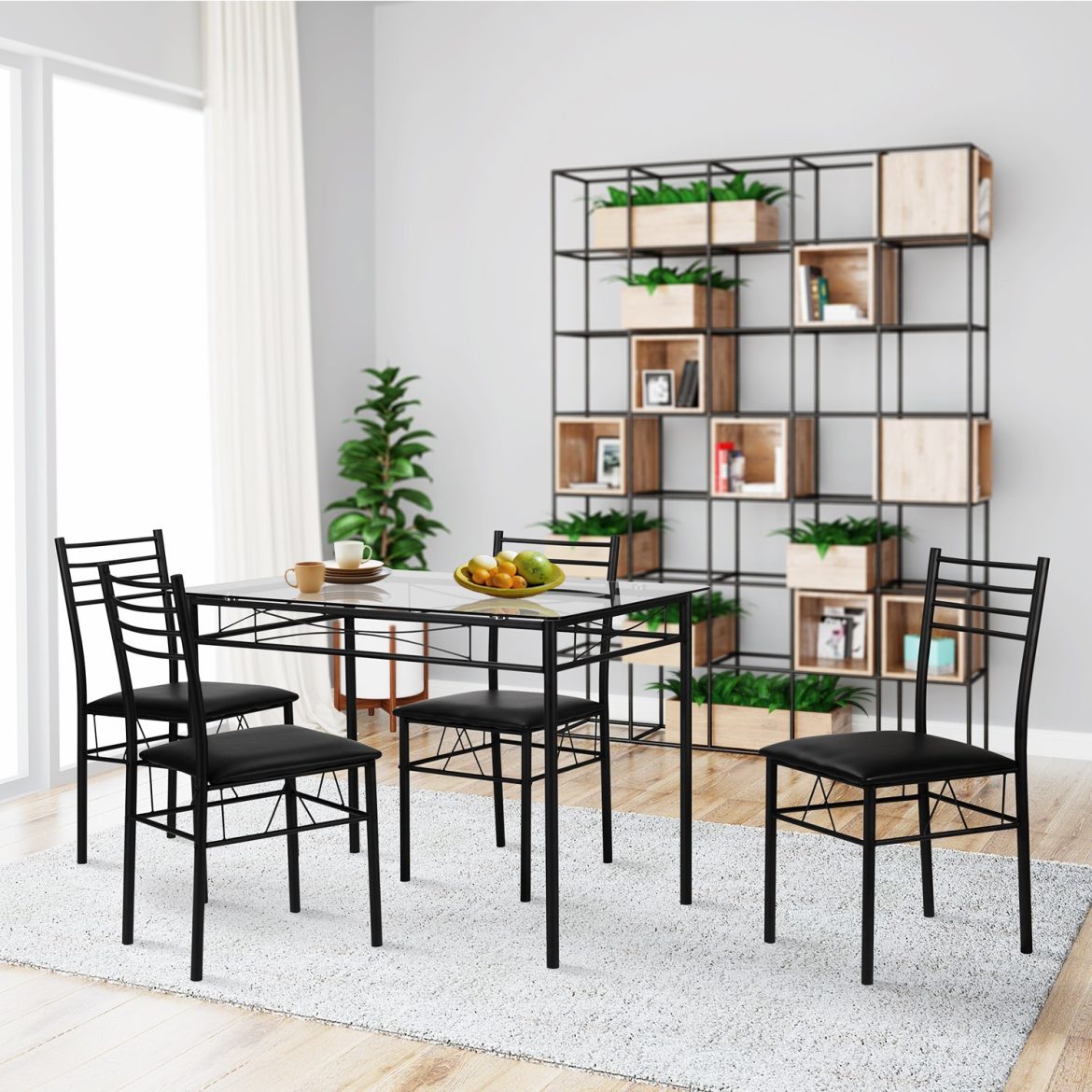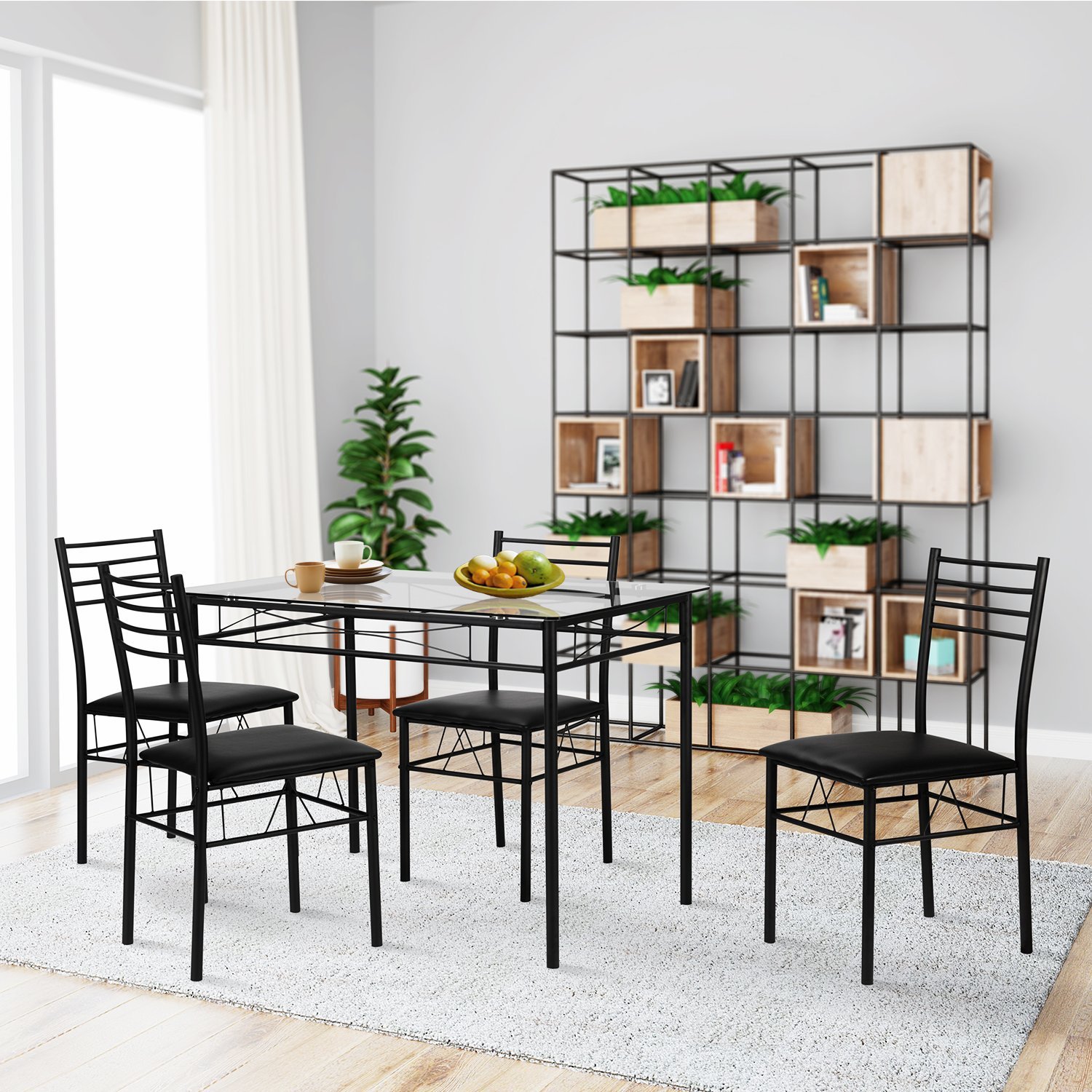 [Review] VECELO Dining Table with 4 Chairs
First Impression
At first, I didn't feel comfortable about ordering a dining table online and having it shipped. I was worried that the glass would arrive shattered into pieces. To my relief, the manufacturer wrapped the glass well. Everything came in perfect condition.
The dining table set arrived in a big box. I got nervous thinking about the job ahead of me, so I was surprised when the assembly turned out to be a breeze. The instructions were very helpful. If you have a cordless drill, you can use it. It will make tightening the screws in faster. I spent longer piecing one chair together. I got the hang of it and got faster as I assembled the rest of the chairs. With the dining table and chairs completely set up, the entire set looks stylishly modern.
Durability
At first, I worried about the stability of the set. The chairs are quite light. The table would have been way lighter if not for the heavy glass top. Despite that, it is not wobbly. If you do encounter any wobbling, you can get felt pads to go under the legs. I understand that the set makes use of thin metal tubes, which is why it is light. The table and chairs are easy to move around the house. I like that you can slide the chairs in and out of the table without scratching the floor.
The tempered glass top is thick and heavy. The weight goes to show the quality of the glass. It won't tip over and smash into pieces. It can also withstand high temperatures without cracking.
The table and chairs have steel frames that are tough. My husband is a little on the heavy side, and his chair seems to hold up well. With the steel tubes screwed into each other, they feel strong and solid. The back of the chairs are steel too, but they're easy on the back. They actually have a bit of a bend to them so you can lean back comfortably.
Style
The compact design of the set is wonderful. I highly recommend this if you have limited space. It's perfect for apartments just like ours. I only need a dining table that can seat a family of 3, and this one's exactly what I was looking for. It is small and saves space but not to the point that our elbows touch as we eat.
The only thing I don't really like is the seats. They can get uncomfortable if you're sitting for a while. That shouldn't stop you from buying this dining table set though. I just bought cushions, and that worked fine.
The set has a very expensive look, so I'm very happy with the price I paid for it. The black stands out in the room. I also like the small triangles below the seats. They look dainty and elegant.
My Two Cents
This dining table set is great for couples and small families. It is easy on the wallet too. It's attractive, and it will surely fit right in your humble abode. – Katrina M
---
Brand: VECELO
Product: Dining Table with 4 Chairs Black
---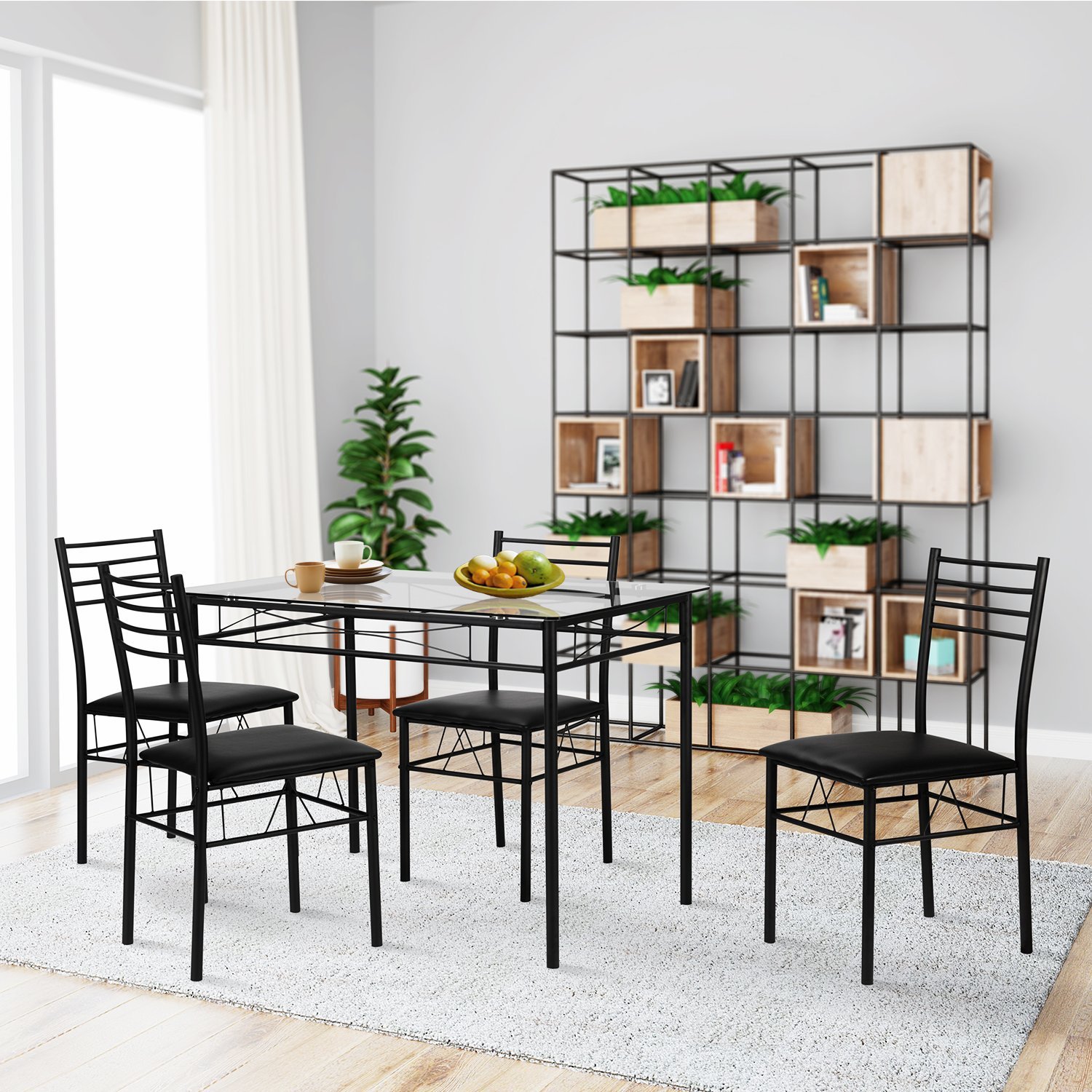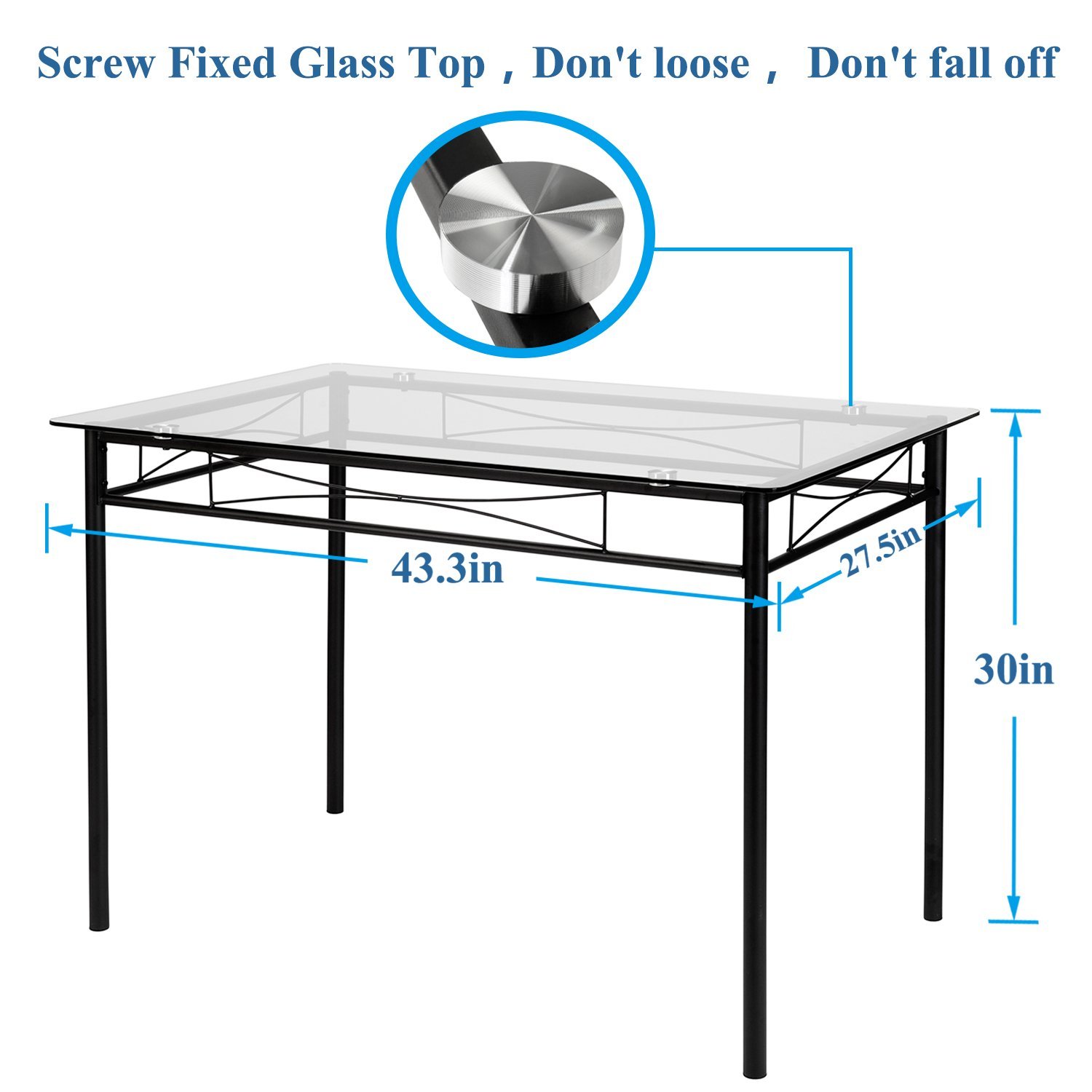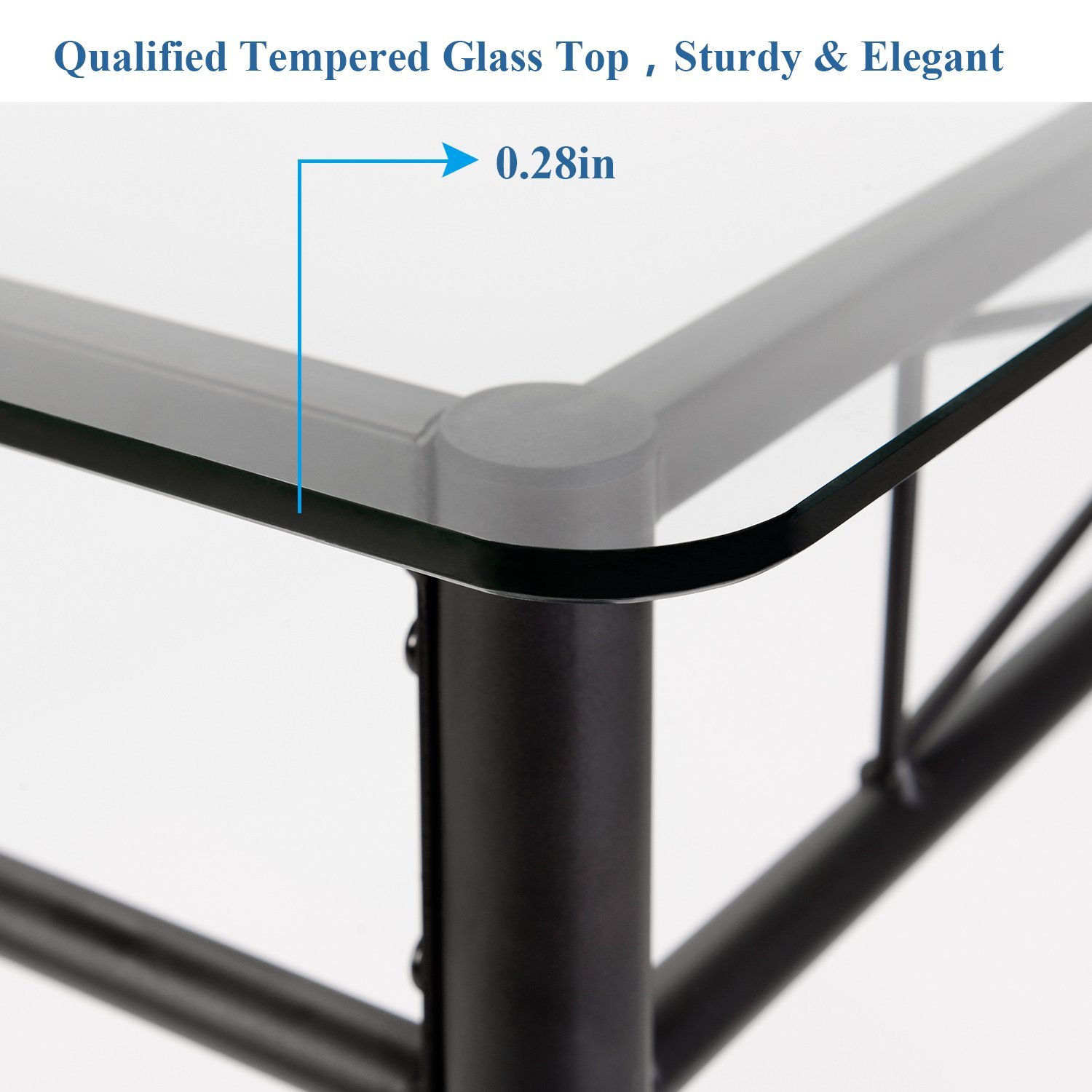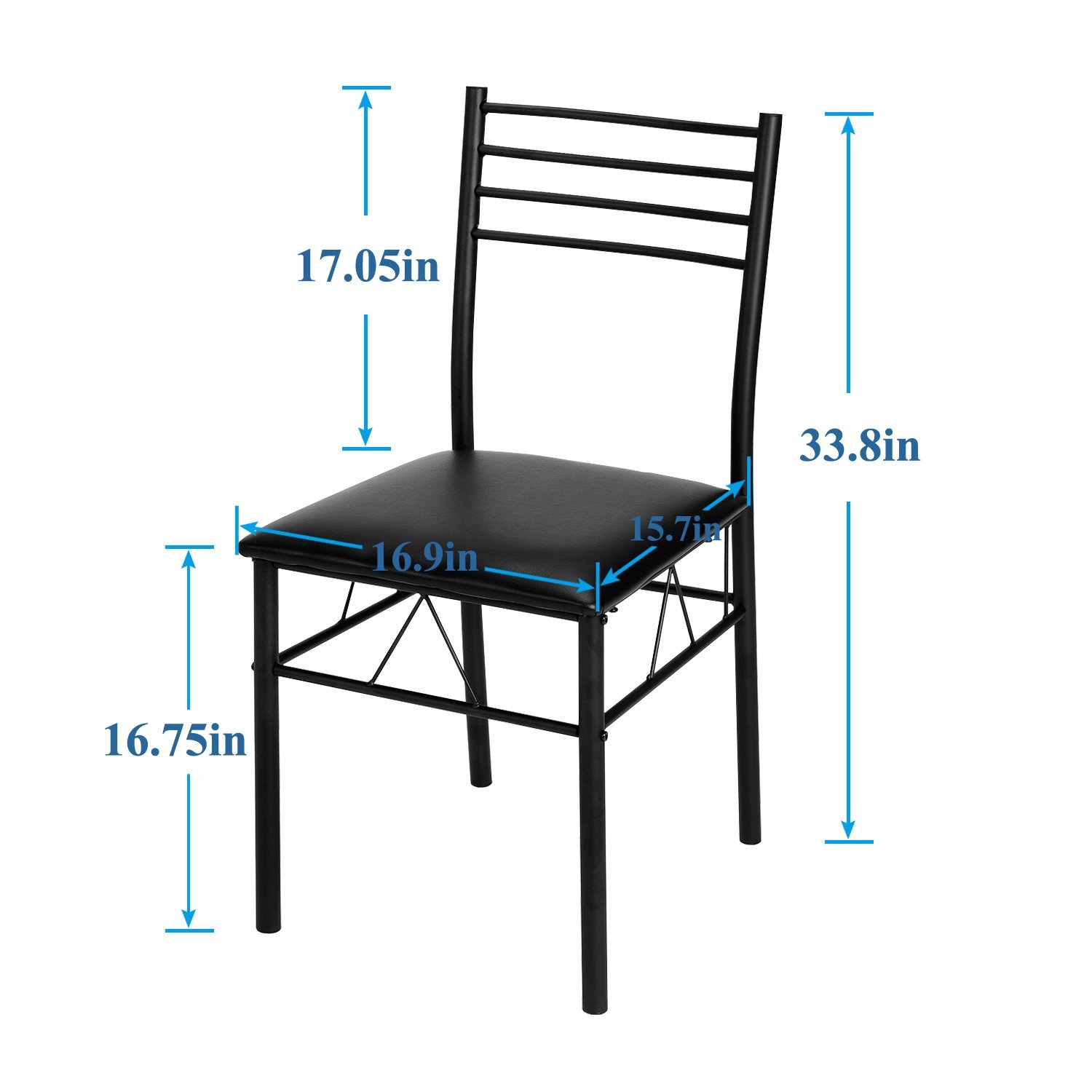 ---
Purchase the review product on Amazon Marketplace