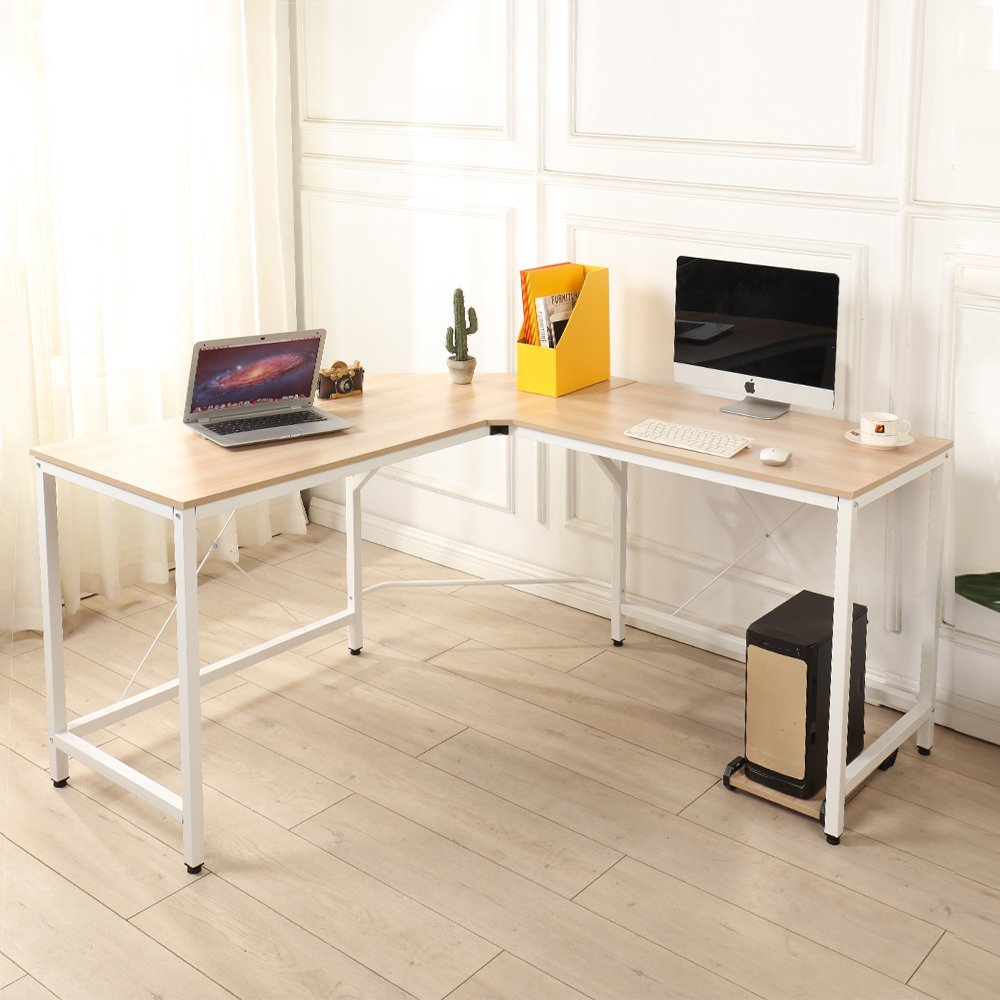 [Review] Soges L-shaped Computer Corner Desk
I got this computer corner desk a year ago to create an office area at home. Out of all the tables I checked out on Amazon, this one suited my needs best. The desk fits perfectly in one corner of my room. I wanted a large desk, so I can multitask without interruption. I also wanted room for everything I could possibly need for work. This computer desk does it all!
Setup
The desk came with all the necessary tools. The parts were labeled properly, which eased up the assembly. The setup isn't as simple as I wanted, but one look at the desk made it worth the effort. The work desk looks more beautiful up close than in the pictures. The wood grain all throughout the tabletop is pretty.
I like the L shape. It really does give you a spacious workspace. My executive chair comes in handy. I simply wheel from one side of the table to another. The table also provides me with plenty of legroom. I can even stretch my legs whenever they feel numb.
Style
I got the desk in White Oak, and I'm pleased with my choice. The tabletop is a beautiful light brown color with natural wood grain. The white frame adds elegance to the entire thing. The table would go well with anything because of the neutral colors. I make it a point to wipe the desk clean regularly to keep it beautiful. The work desk does have a casual air to it, but it looks clean and professional at the same time.
I think the crossbars are a nice touch. They're not merely an aesthetic element. It also adds stability to the desk.
Pay attention to the provided dimensions of this computer corner desk, so you're sure it would fit in your room. It is 59 inches in length and 21.7 inches in width. It does take up significant space in the room, but I couldn't complain because of its expansive top.
Durability
The top is smooth but it resists scratch fairly well. It can also repel drops of liquid. Nevertheless, make sure to wipe off any spills immediately. Before going ahead with the purchase, I knew that the tabletop is made of particleboard. I understand that it can be a hit or miss with this material, but I decided to take the risk. The gamble paid off. The top is tough and solid. It's not likely to sag under the weight. The metal frame feels very sturdy too. The metal bars are thicker than expected. They won't collapse under the weight of your computer and other office equipment.
The legs have a rubber bottom, so the table won't scratch the floor. You can set this on hardwood floor without worrying about damaging the floor. The desk comes with a CPU holder, so that's a plus.
Final Thoughts
This computer corner desk is spacious, durable, and attractive. I couldn't ask for more. For the price, it's a steal. It is an investment worth making for your office. - Claire Y
---
Brand: Soges
Product: 59″ x 59″ Large L-shaped Desk Computer Desk Corner Desk
---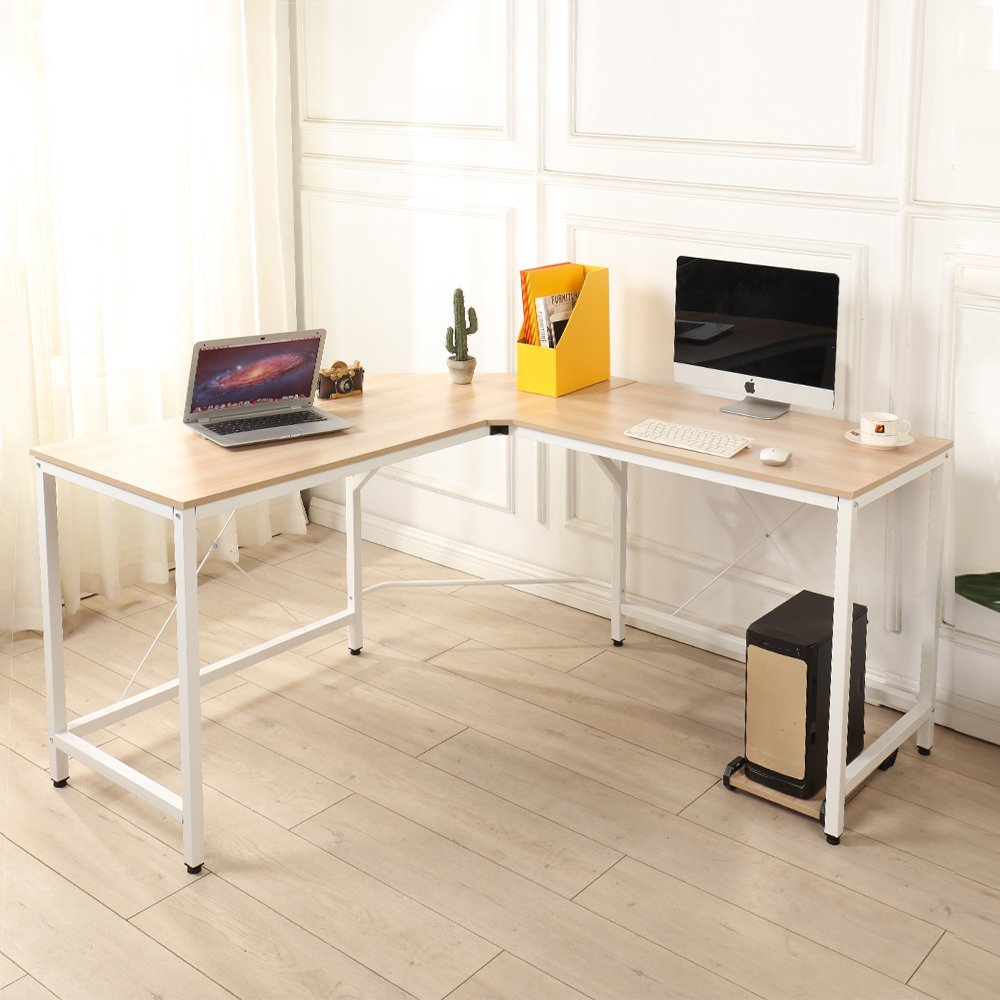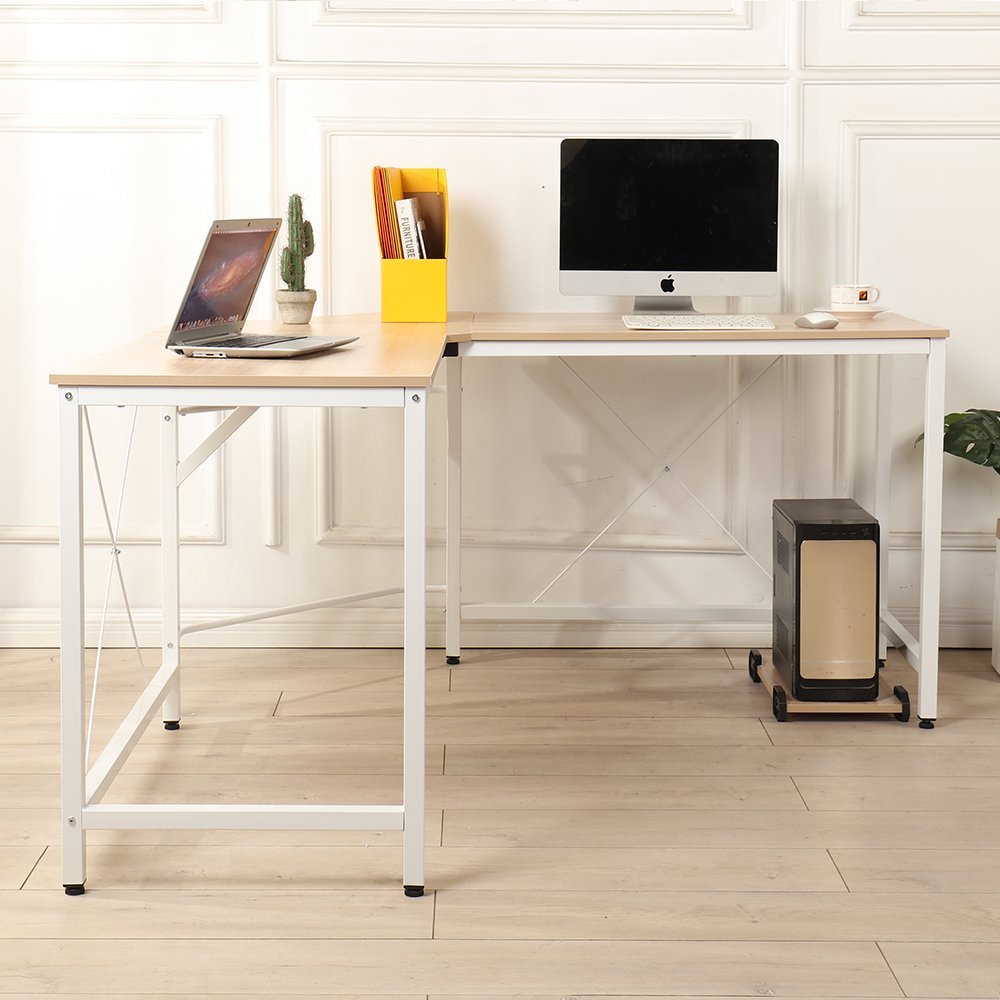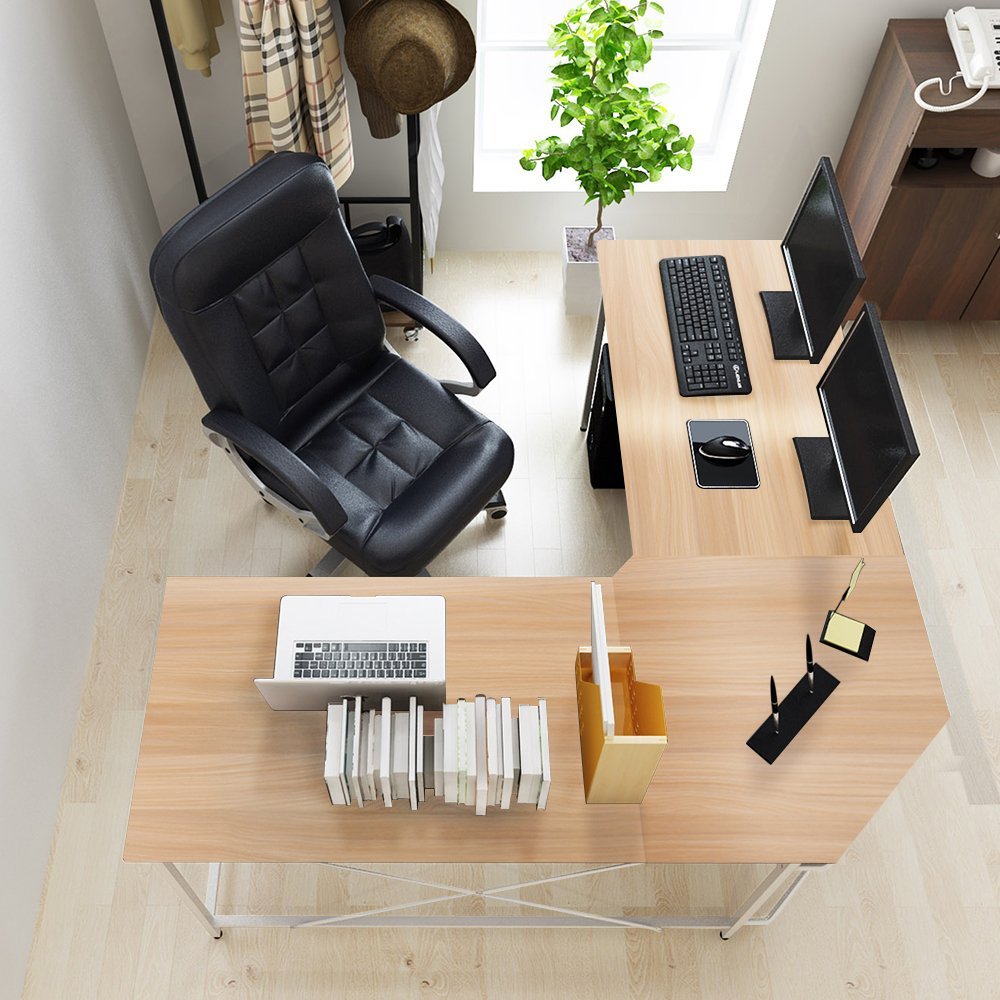 ---
Purchase the product on Amazon Marketplace