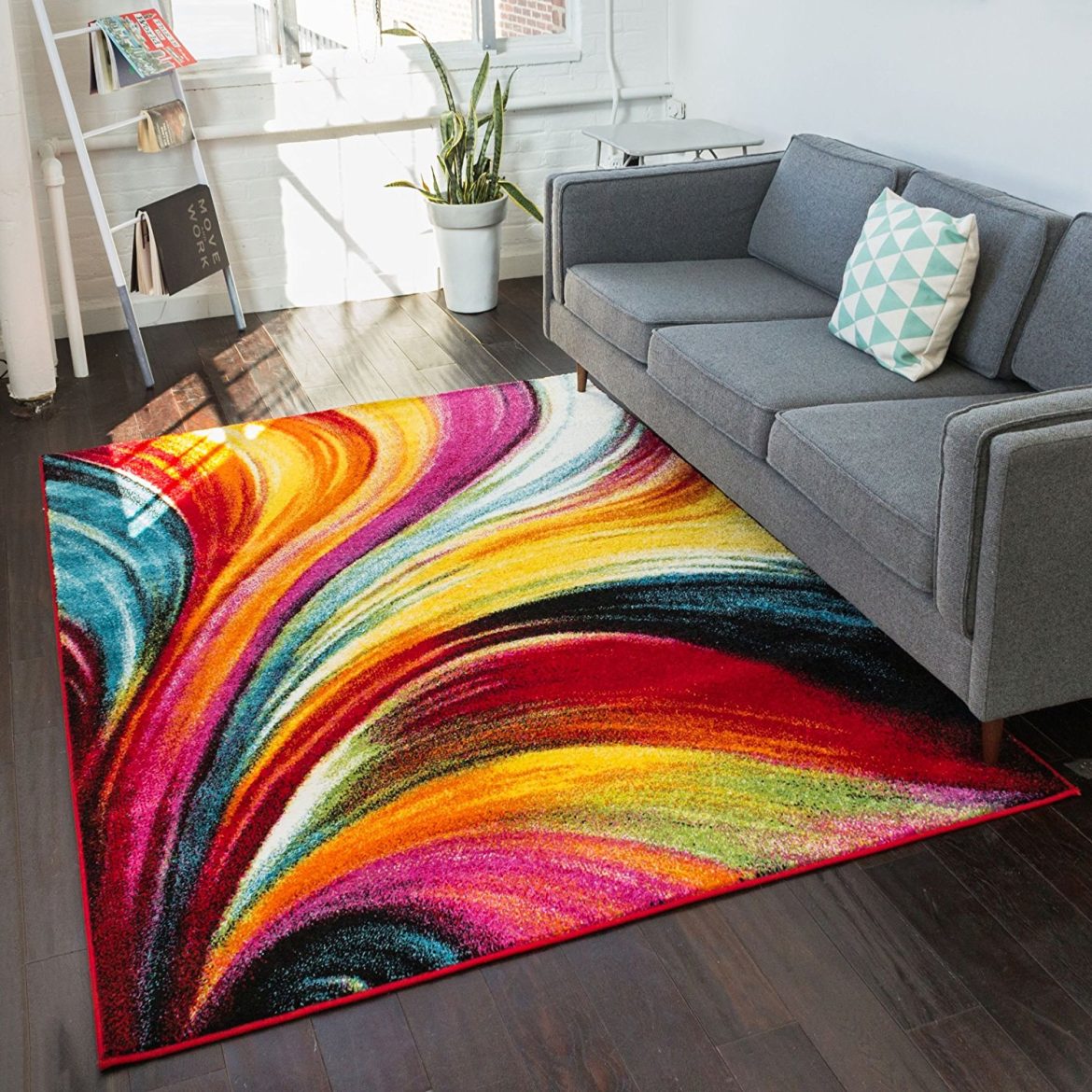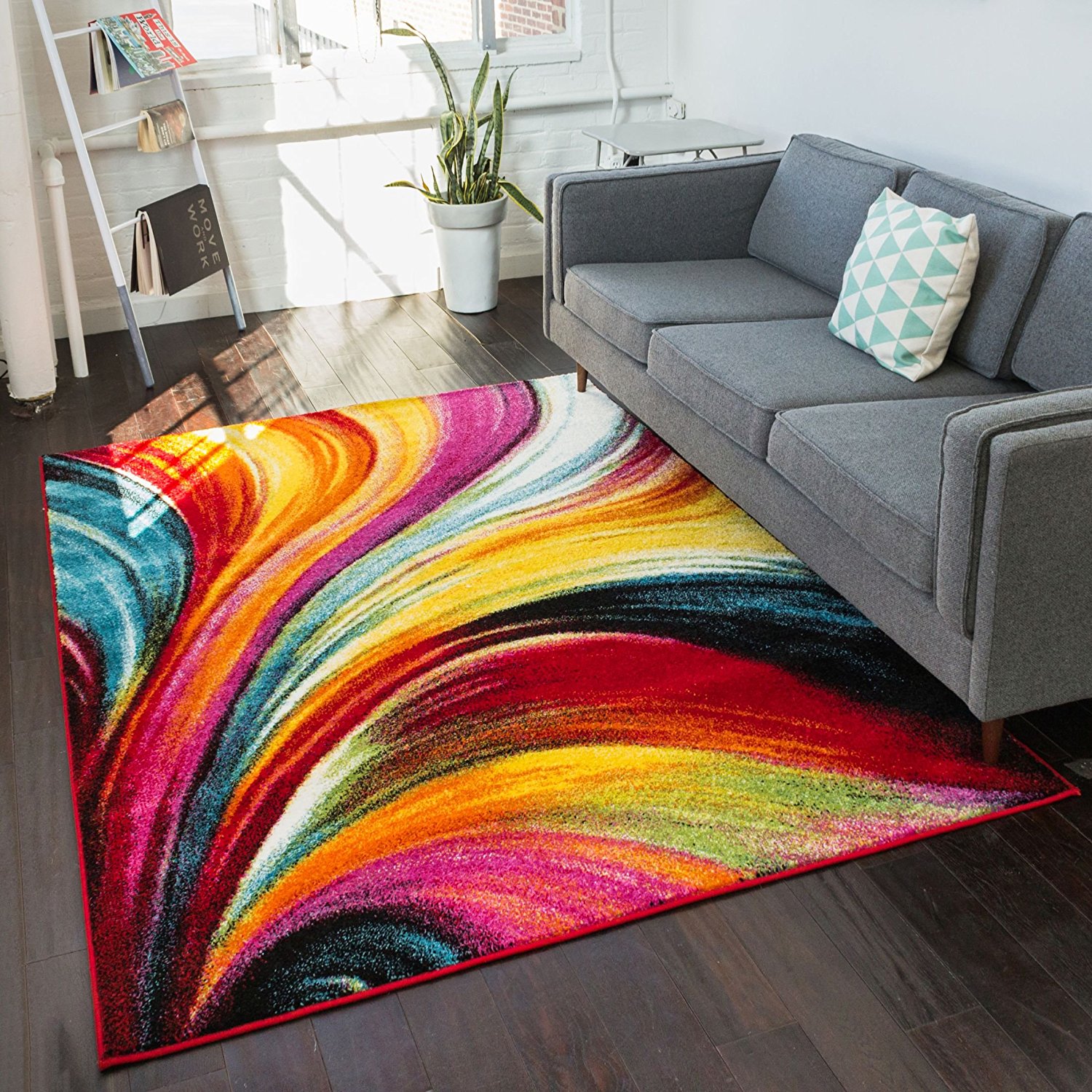 [Review] Well Woven Swirl Lines Aurora Area Rug
The colors of this aurora Area Rug are as vibrant as they are in the pictures. The rug sure is a showstopper. It would make a great statement piece in any home, and incorporate a splash of color in your space. If you are searching for a colorful rug, put this one strongly into consideration. The quality is much better than what you would expect from the price. It's hard to buy a rug without seeing it, but trust me on this. This rug is everything a rug should be!
First Things First
Kudos to the company for the fast shipping. It's very pleasing to have this in my home only three days after ordering it. I unrolled the rug as soon as it arrived. I braced myself for a strong chemical smell typical in synthetic rugs. The rug had almost none of that odor. It laid flat naturally, with the corners sticking up just a little bit. Anyway, that is expected for brand new rugs. I put something heavy on top of the corners, and that did the trick.
Durability
I vacuumed this a lot of times already, and none of the fibers come out from the rug. Even when I shake the rug to get rid of debris, I don't see any thread coming out. As I have a pet, I spot-clean the rug from time to time. I'm super glad that the bright colors don't fade at all. They're still as vibrant as when I first got the rug.
All four sides are lined with a border. This makes the rug more durable. The sewing of the edges looks expertly done, so tattered ends would be the least of your worries.
Comfort
I wasn't expecting the rug to be as plush as it is. It leaves a comfortable feeling if you walk barefooted. For obvious reasons, you can't compare this with high-pile rugs. Nevertheless, this one does the job and makes sitting on the floor less painful and more enjoyable.
As advertised, the rug has a jute backing. It keeps the rug securely in place. However, if it doesn't work out for you, you can get yourself a rug pad. A pad is great too if you're worried the backing would scratch your floor.
Design
The bold colors stand out in our living room. Every guest who has seen it has complimented it. It is a work of art and really looks like a painting, only that you put it on the floor instead of hang it. The geometric pattern looks beautifully modern. Some contemporary design tend to look strange, but this one is just the right amount of abstract. Even my grandma approves!
Final Thoughts
The eye-catching pattern and the vivid colors of this aurora area rug are what you need to brighten up any space. I got a high-quality rug for a great price, and I couldn't possibly ask for more. – Jenny L
---
Brand: Well Woven
Product: Aurora Multi Red Yellow Orange Swirl Lines Modern Geometric Abstract Brush Stroke Area Rug
---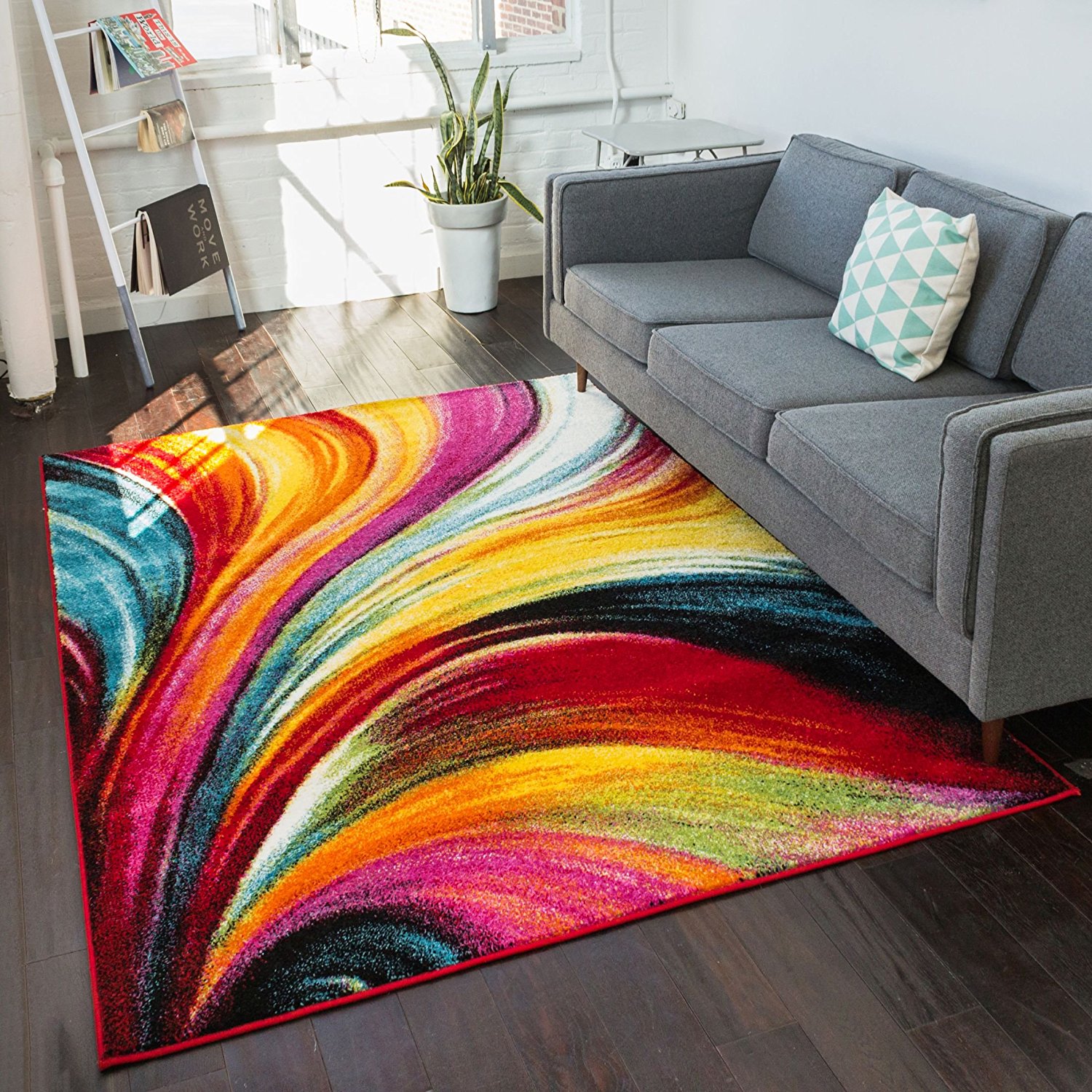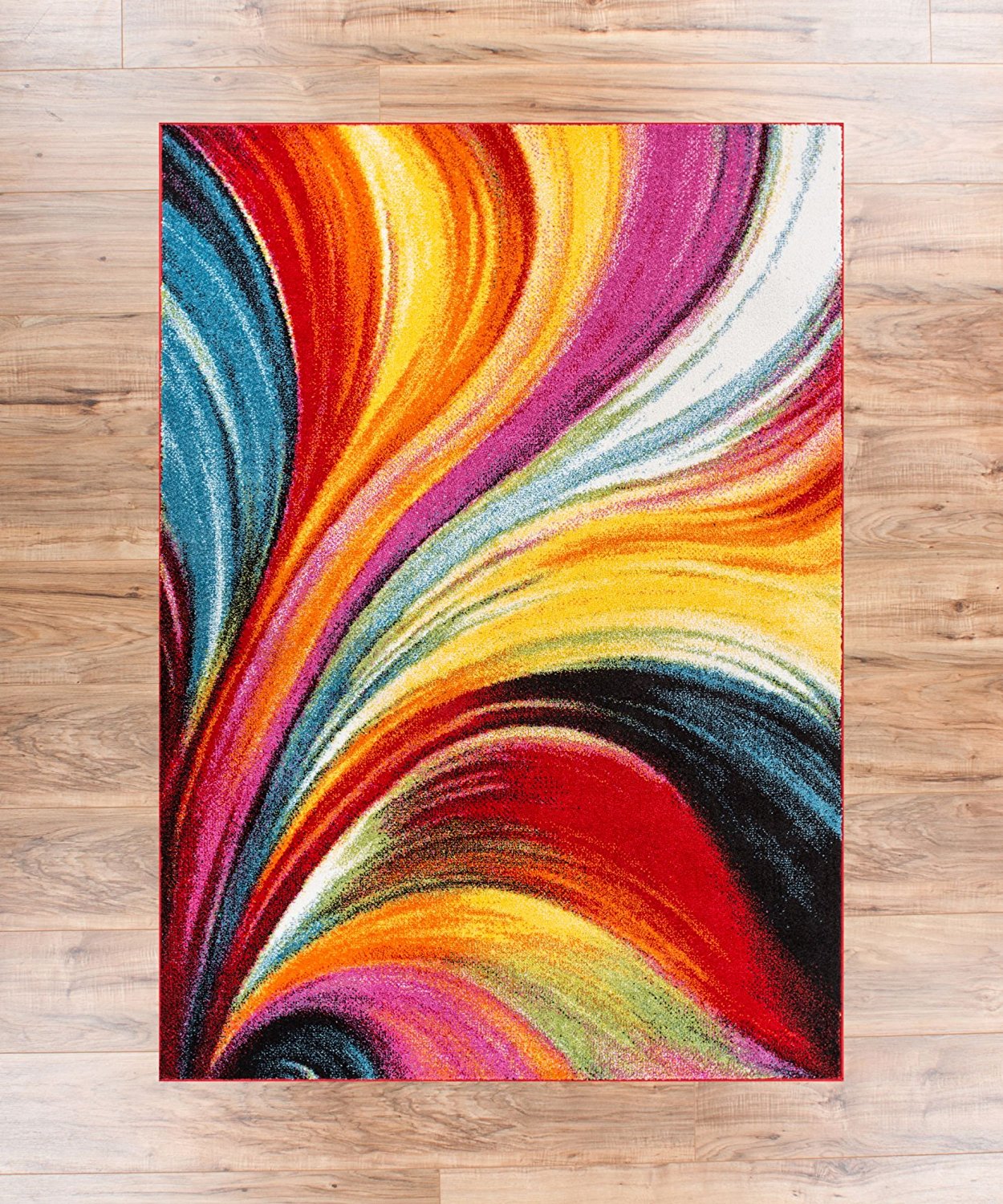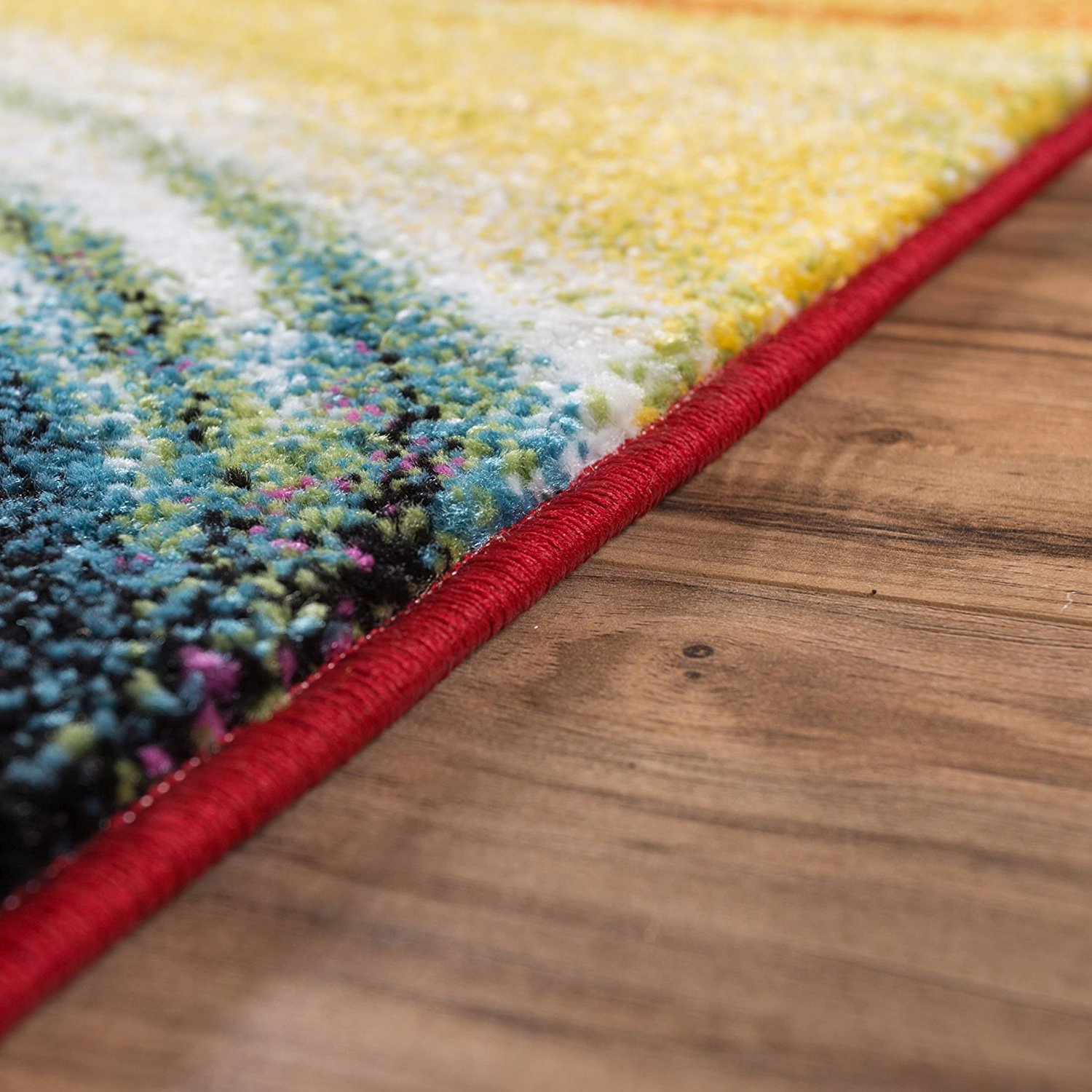 ---
Purchase the review product on Amazon Marketplace