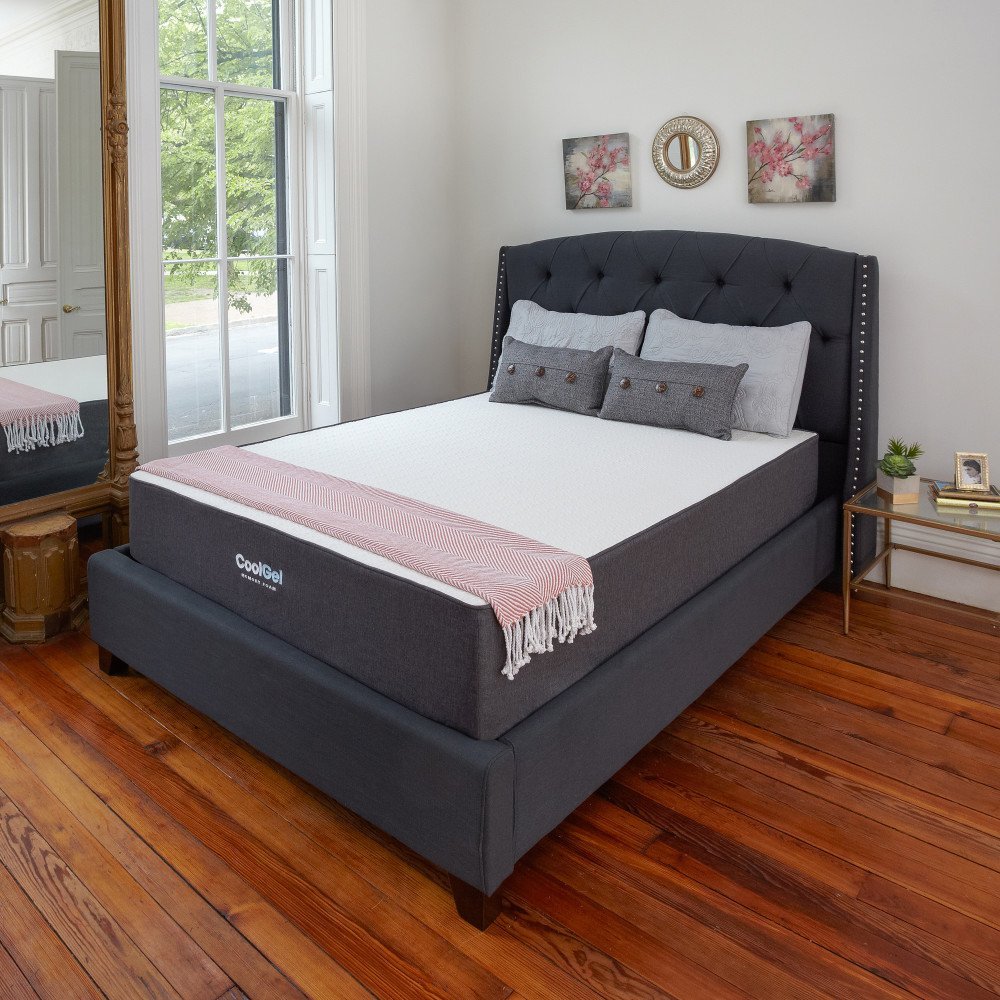 [Review] Classic Brands 10.5 Inch Cool Gel Ventilated Memory Foam Mattress
I've been eyeing the adjustable bed base from the same company for some time now. However, the cost keeps me from going ahead with it. I decided getting this adjustable base-friendly bed would make the perfect compromise. For the meantime, I'm using this with my old bed platform. This Christmas – or perhaps sooner – I hope I would have made up my mind already about buying the new base.
First Things First
This ventilated memory foam mattress came rolled in a box. It was compressed and sealed in a plastic. The mattress had a bit of an odor to it, so I opened the windows in a spare room and aired it out. I only transferred it to my bedroom when the smell was no longer noticeable. If not for the odor, I would have jumped right in the moment the mattress has fully expanded. It took more or less a day to expand and around 2 days to let the smell fade.
Comfort
What I love about memory foam is that it conforms to your body. Sleeping on one side doesn't hurt, as well as lying on my back. The mattress strikes the perfect balance between firm and soft. It feels comfortable. At the same time, it provides support to my body. I am a plump woman, and I don't feel like I'm sinking when I lay down.
It's not my first time to use memory foam, but I've never used one with a gel top. I'm happy with my choice. The gel does keep you cool on hot afternoons. On hotter days, I prefer to sleep directly on the mattress cover. That way, I get to feel the cool gel against my skin.
You can unzip the mattress cover for convenient washing. I could live with no sheets because the cover is soft to the skin. I've read that the mattress and cover are hypoallergenic as well. I've already recommended this to a friend that was looking for one.
Quality and Price
I have compared this with other memory foam mattresses on the same price range and decided to go ahead with this. The 10-year warranty with this ventilated memory foam mattress plus the high-density gel make this a worthwhile purchase. I couldn't find a better mattress at the same price. 10.5 inches is just the right height for me. It's plush enough to give me a good night sleep and low enough so I don't have any trouble getting in and out of the bed. Since the mattress is already quite high, I no longer use a box spring with this.
For the price, I expected less about the quality. I've never felt happier to be mistaken. I'm not concerned with how it would hold up under my weight or its lifespan.
In My Opinion
If you've never tried a memory foam mattress before, this is a great place to start. The quality won't disappoint you. This is also an excellent bed to get if you've been searching for memory foam but don't want to spend much. If I were to replace my mattress, I'd surely buy again from Classic Brands! – KJ
---
Brand: Classic Brands
Product: 10.5 Inch Cool Gel Ventilated Memory Foam Mattress
---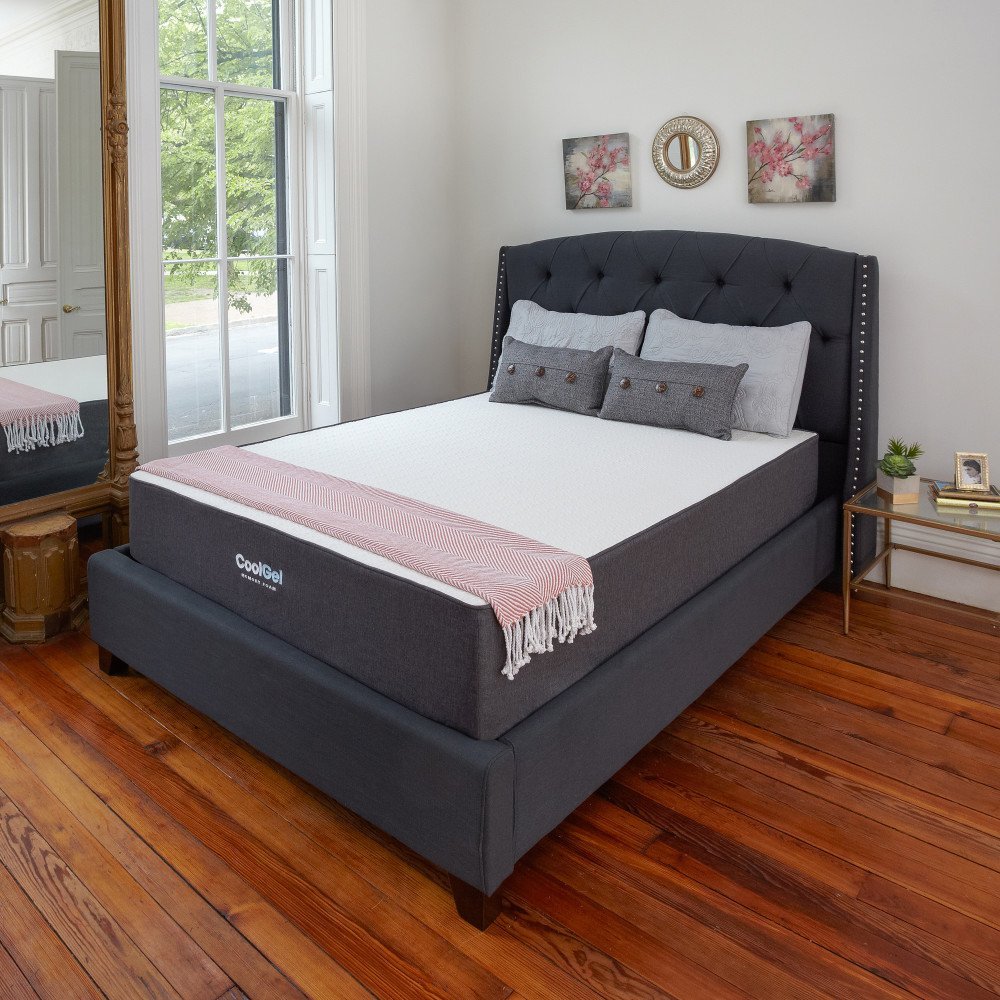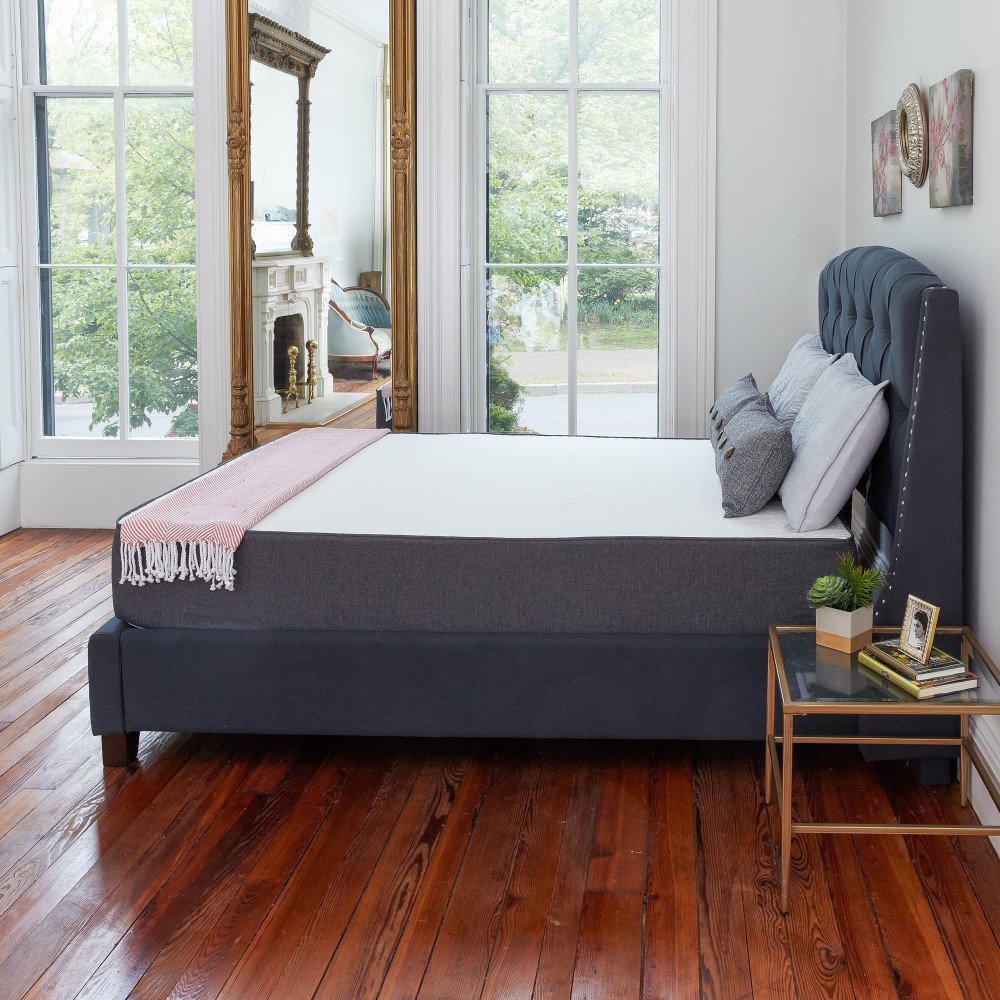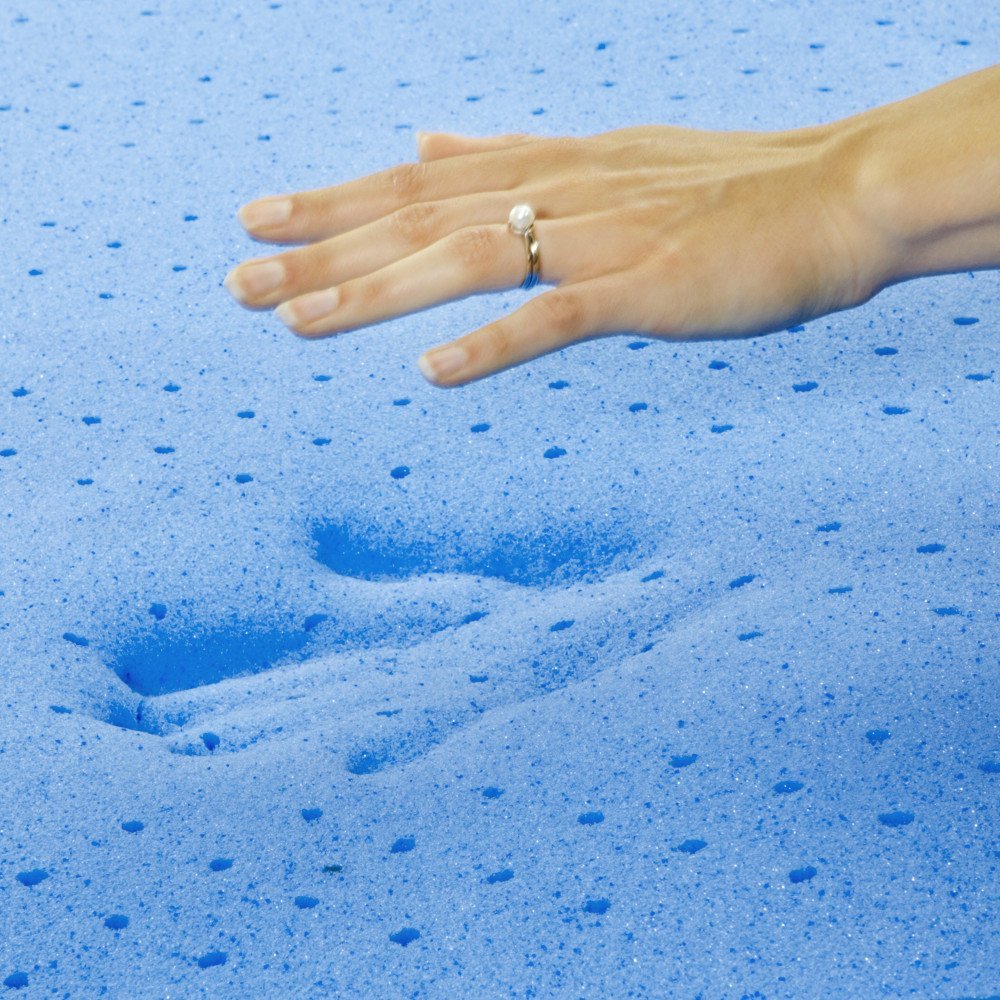 ---
Purchase the review product on Amazon Marketplace