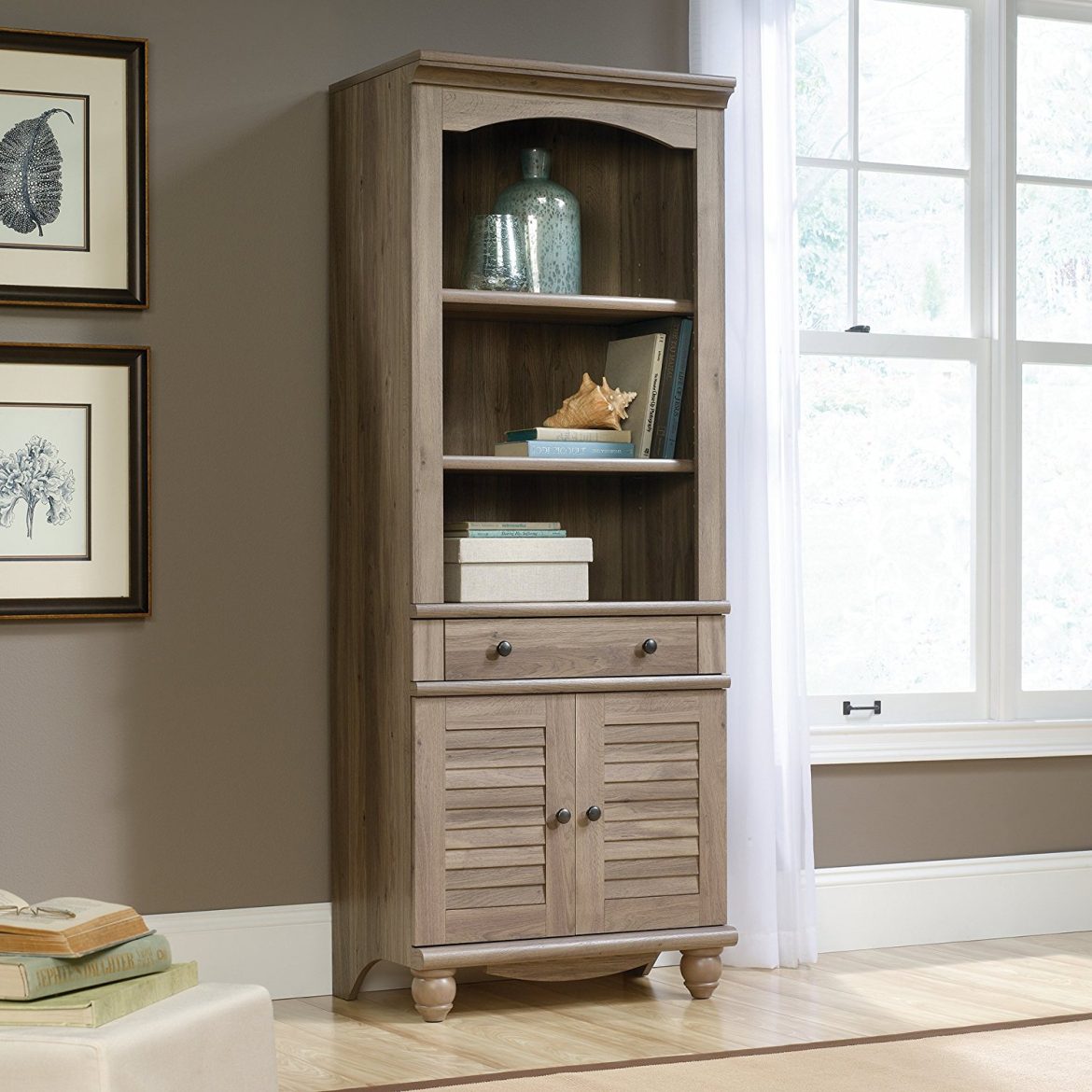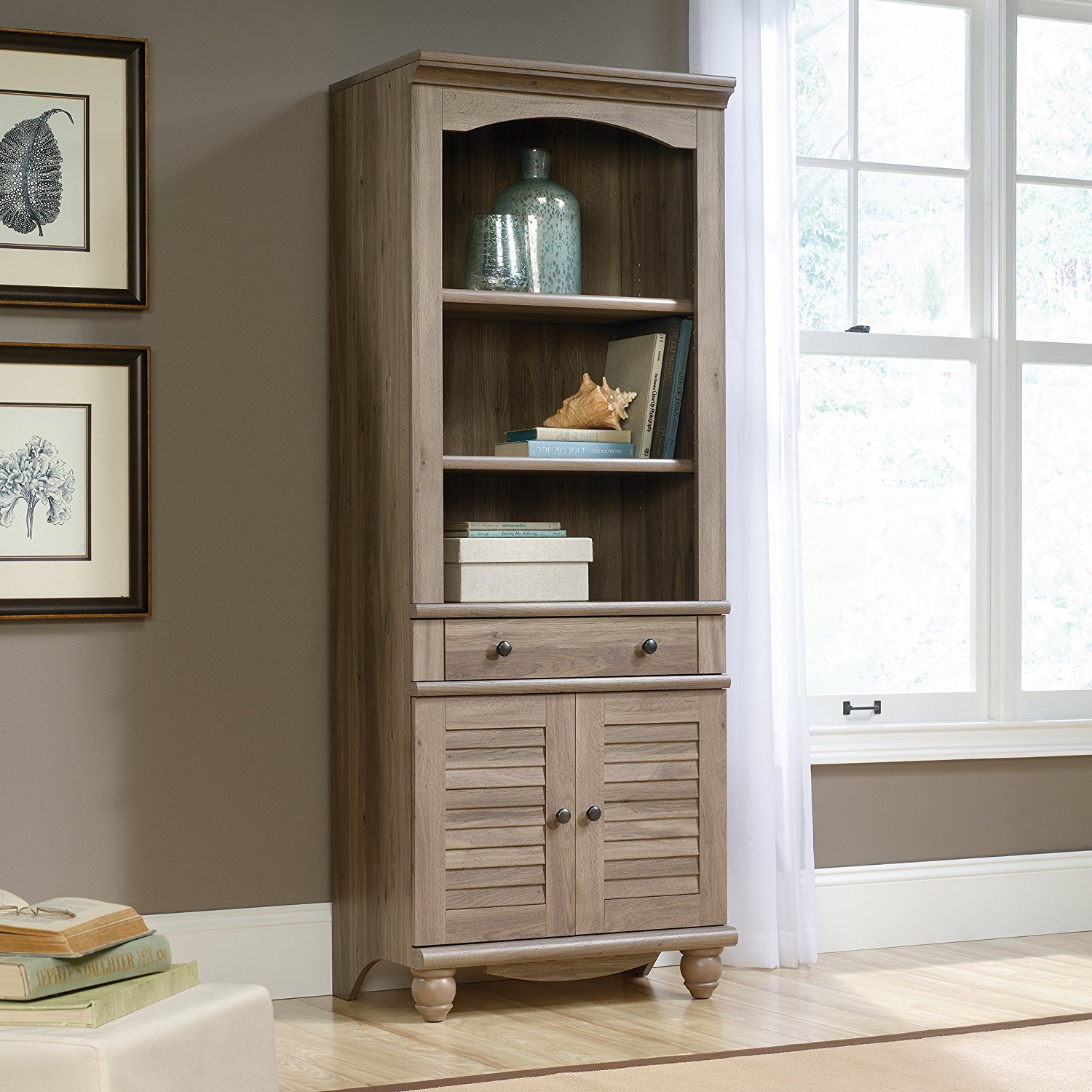 [Review] Sauder Harbor View Library with Doors
Assembly
I took my time to put this together so I won't mess anything up. I suggest you do the same. The assembly of this Sauder Harbor View library is a one-man job, but you will save time if you ask for an extra hand. The instructions are easy to understand, so you won't have a hard time. I'm happy with the overall look of the bookshelf. It's just as expected. I've had a lot of furniture from Amazon that have fallen short of my expectations, so I'm happy I found this one.
The pieces fit together without a hitch. I can slide the drawer with ease. The cabinet doors open effortlessly and close without issues.
Design
At first look, the bookshelf looks like real wood. The color is beautiful. It blends with the rest of my living room's furniture. The pictures show the color accurately.
I love that the manufacturer paid special attention to the tiniest of details. The slatted cabinet doors and the curve on top of the shelves look vintage. The sculpted feet give the bookshelf an elegant look. The black knobs finish it all off.
Storage
The storage space of this Sauder Harbor View library is impressive. There are 3 shelves. You can adjust the shelves according to the height of your items. The drawer is short but wide, so it's perfect for tools and small objects. The cabinet is spacious. I am guilty of tossing random things into the cabinet when we have any unannounced guests. It really does come in handy for such occasions. If you're still in need of space, you can actually rest some of your objects on top of the library.
Stability
The entire thing is heavy. It's not the type of furniture that would easily fall over. There's no concern over its stability. If you want to cover all the bases, you can mount the shelf to the wall. You just need to get mounting hardware for that.
The material used for the shelf is of decent quality. Before going ahead with the purchase, I already knew that the library isn't made of real wood. I kept my expectations low but was pleased to find out that the major components are thicker than anticipated. The back is a bit thin though. However, as long as the shelves can carry the weight of my books, I'm fine with that.
My Two Cents
This isn't the only bookshelf I've checked out on Amazon. However, I was drawn almost instantly to its vintage chic look. I've had this for nearly a year, and it's holding up much better than expected. I got this with free shipping too, so I can't complain. If you're looking for a library with ample of storage to work with, this one will suit your need. – Joanna K
---
Brand: Sauder
Product: 419911 Harbor View Library with Doors
---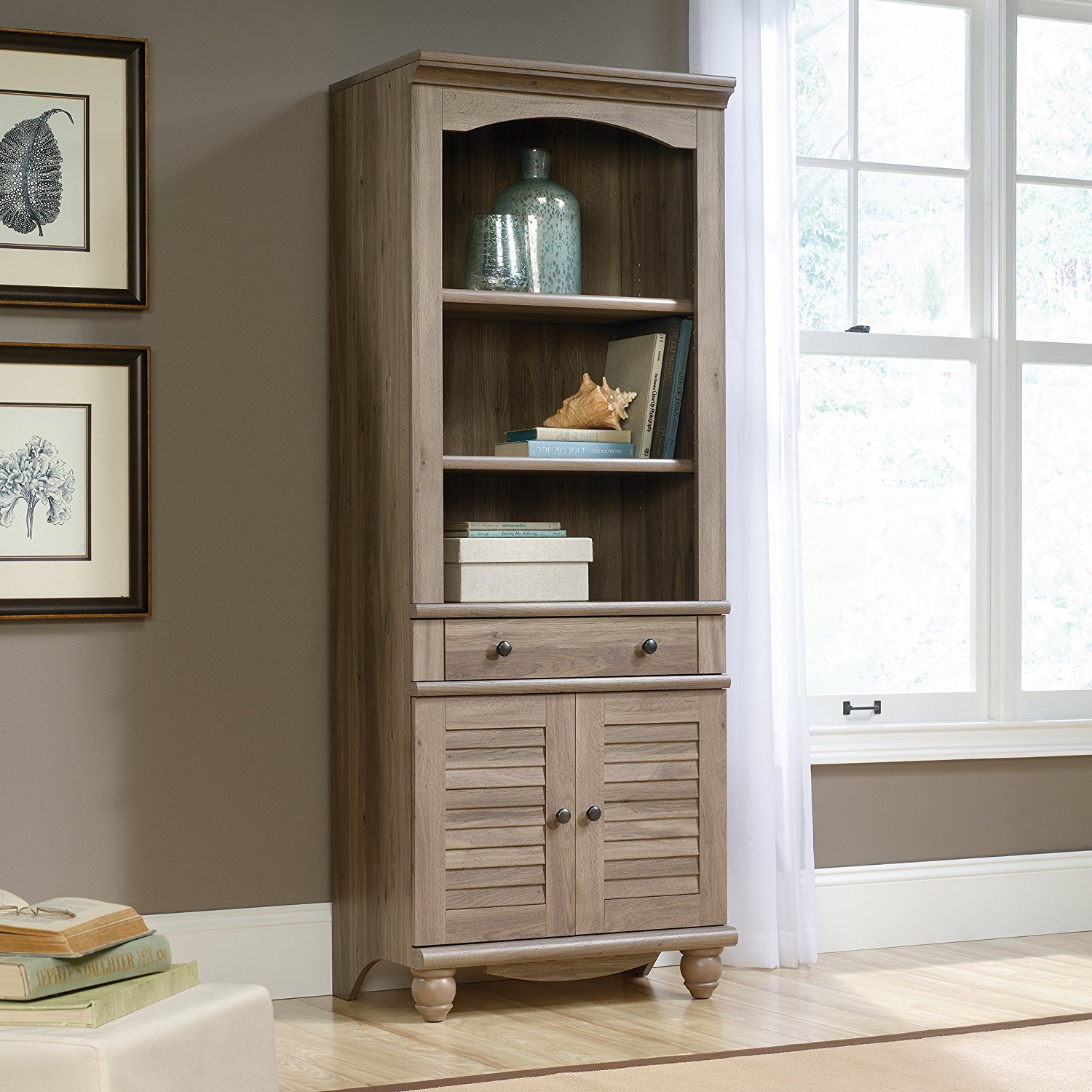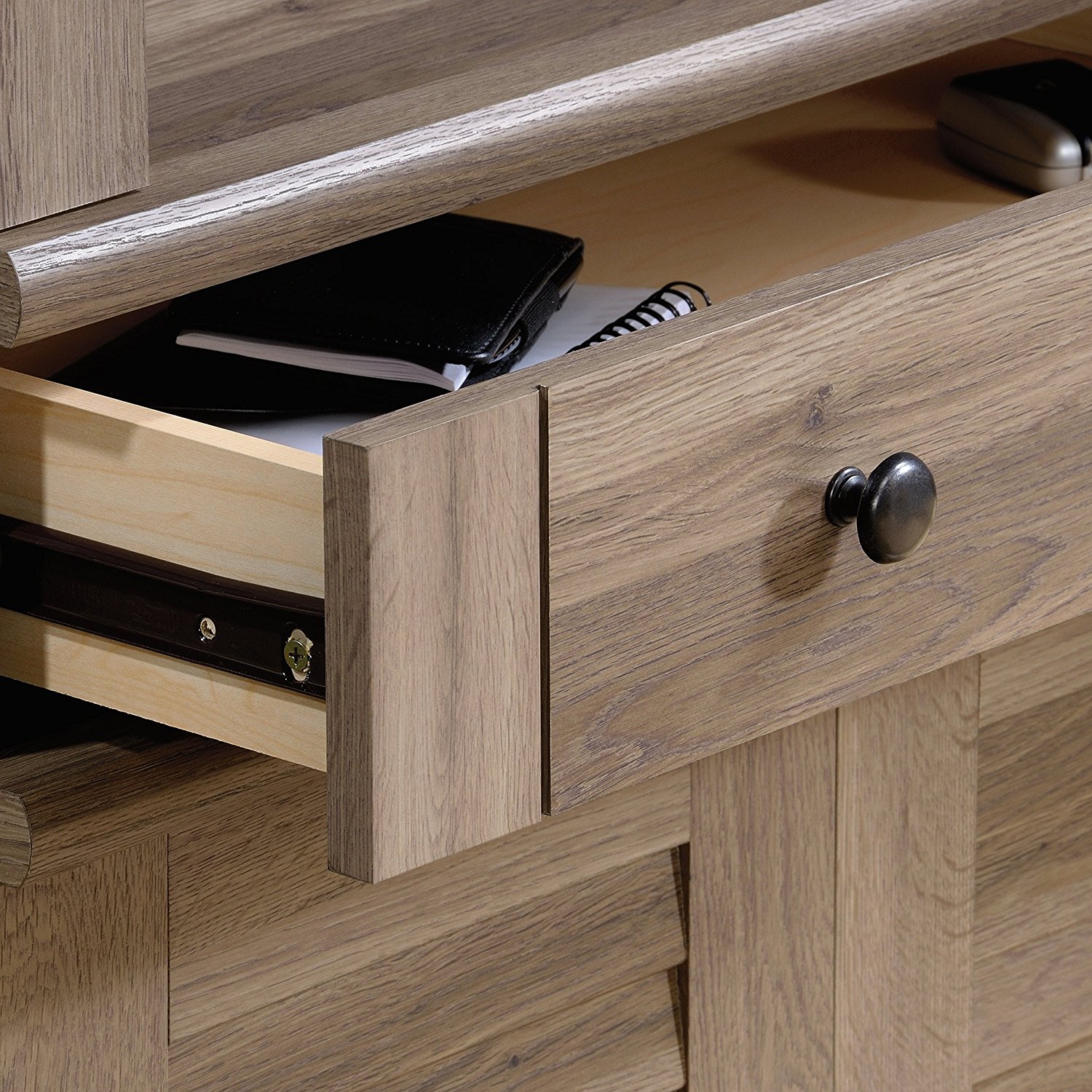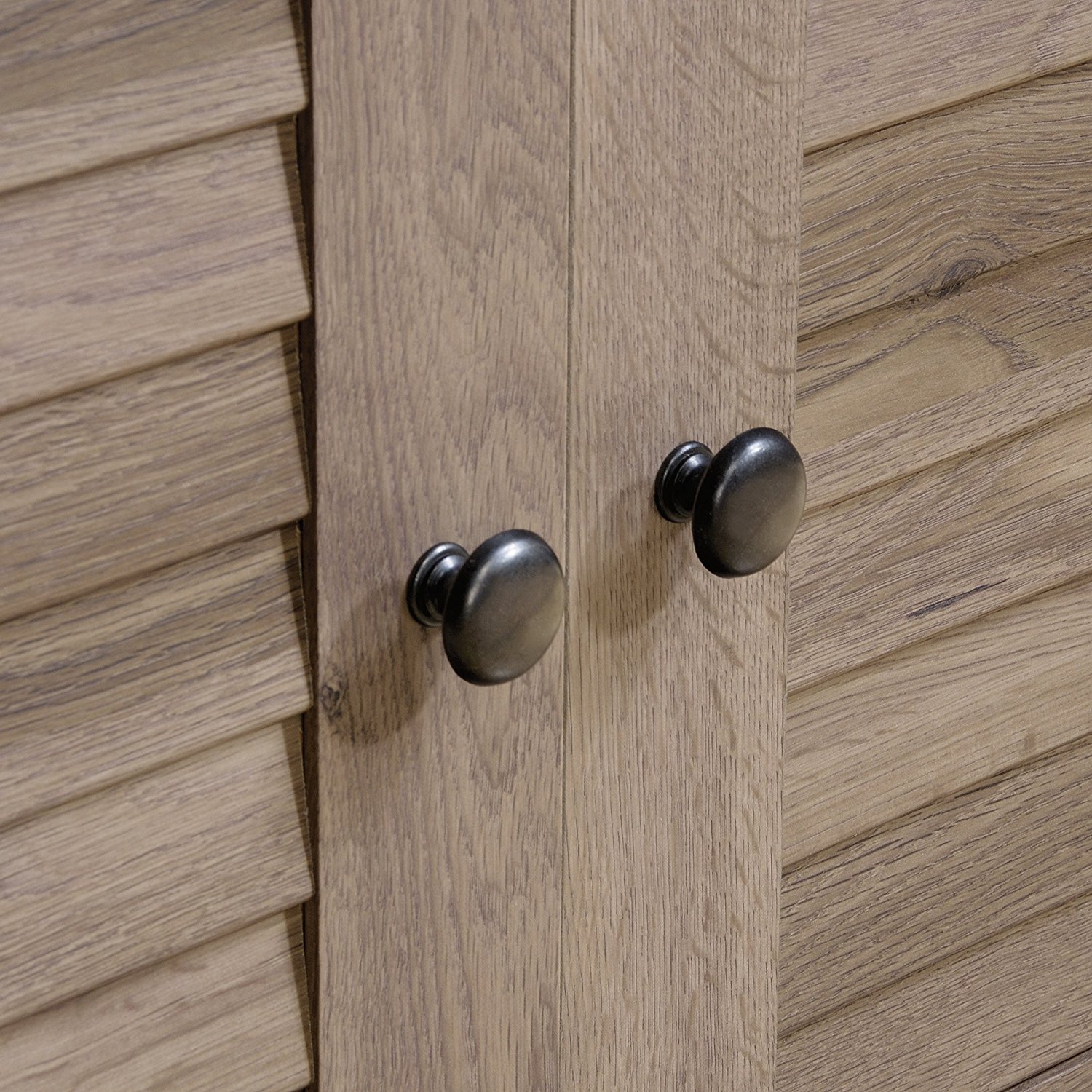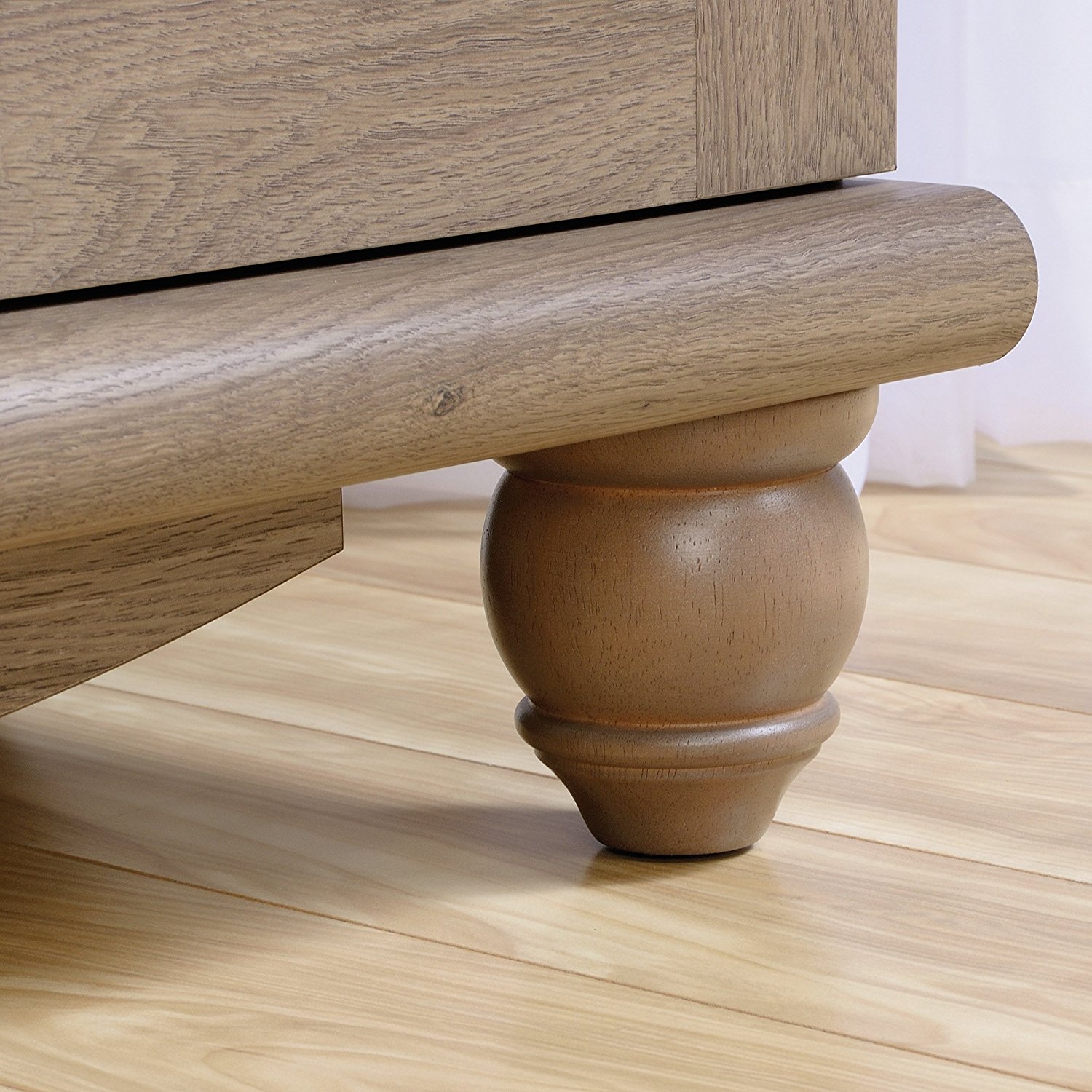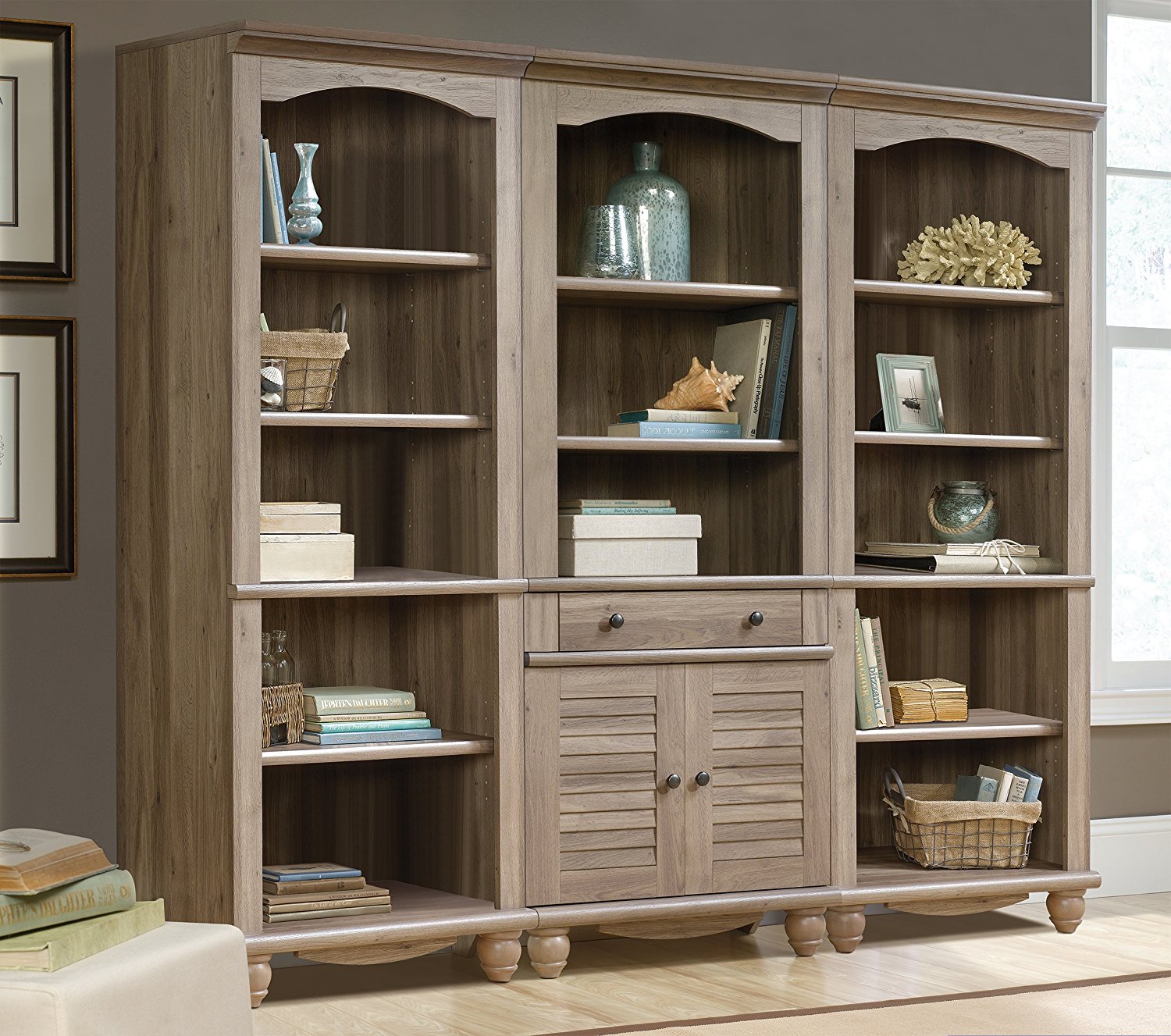 ---
Purchase the review product on Amazon Marketplace