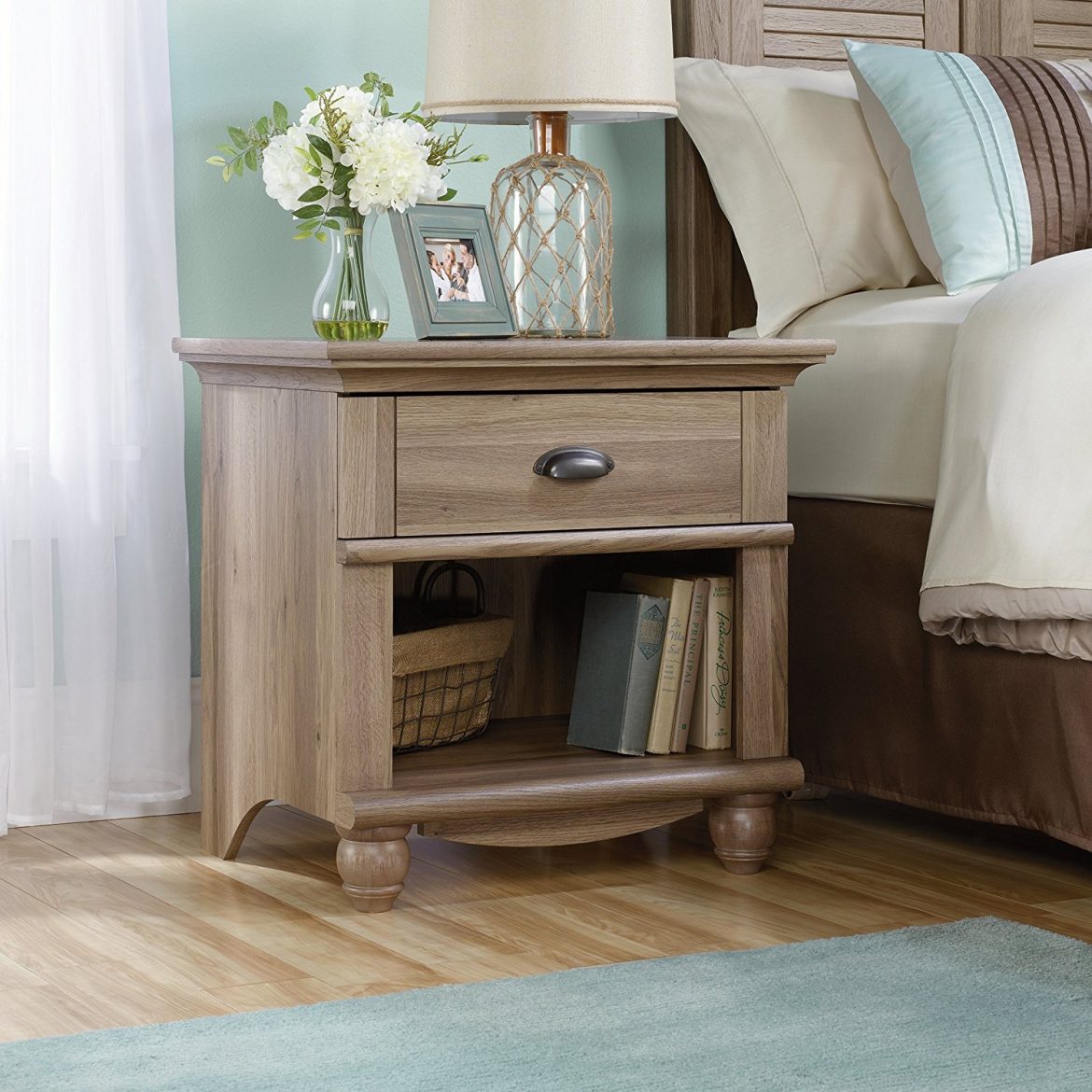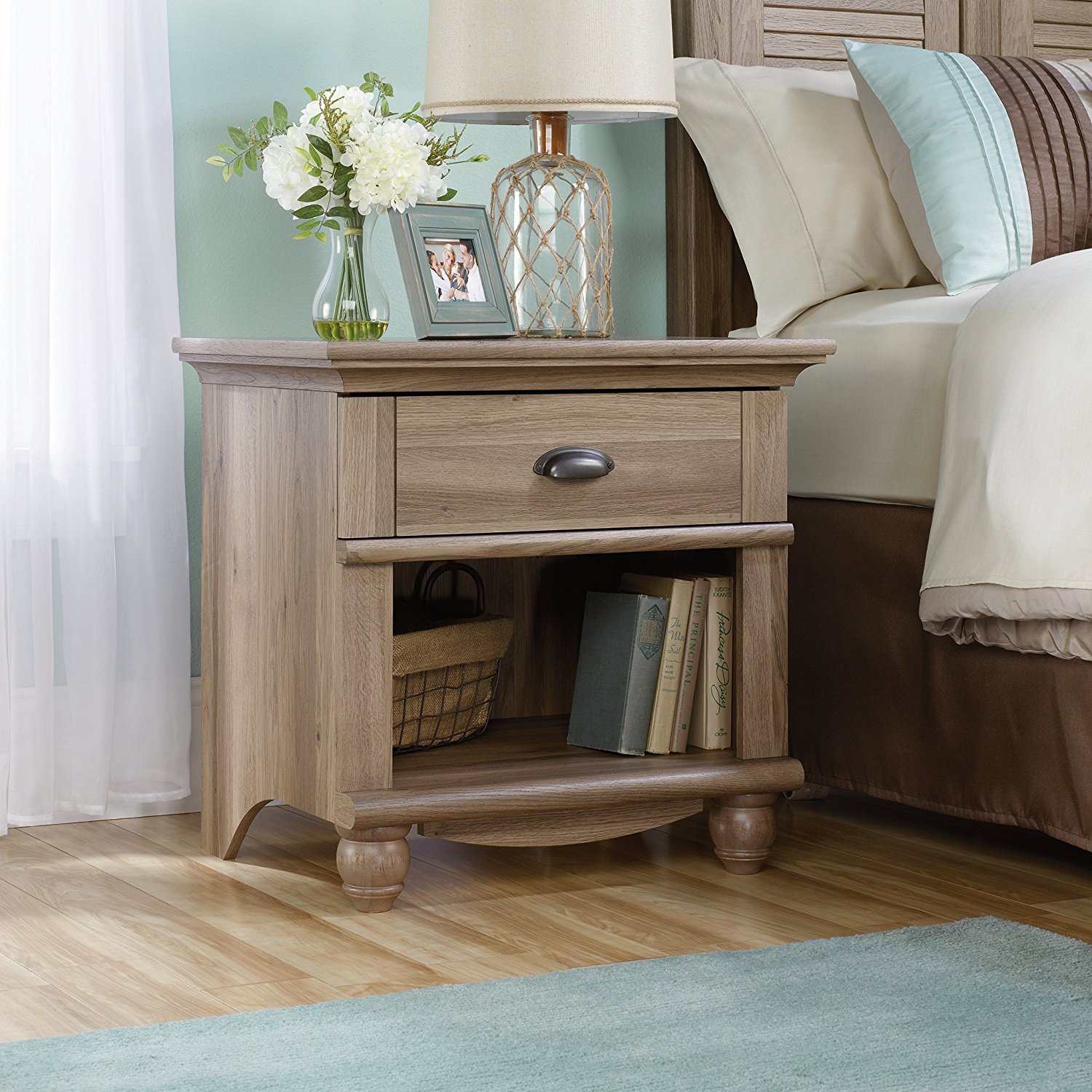 [Review] Sauder Harbor View Night Stand
First Impression
Before going ahead with the assembly of my Harbor View night stand, I laid all parts on the floor and sorted them out first. It has always been my way of putting furniture together, and it has served me well. There are many screws and pieces to put together, so a little patience will go a long way. You'll also need a screwdriver and hammer to set this night stand up.
The night stand is made of durable particleboard with a laminated finish. The wood grain appears realistic. You can easily mistake it for real wood. I was surprised with the weight too. The board is thick, which makes the entire thing heavy. It's exactly what I was looking for, so I couldn't be happier.
My husband has the same stand in his office. He ordered it after seeing that the top is a good size for his printer. He uses the drawer and shelf to organize his things.
Top, Drawer, and Shelf
The night stand's top is spacious enough to fit my table lamp. I do rest my MacBook on the surface sometimes. When I bring in a glass of water or a mug of coffee, I make sure to use a coaster. Placing a mat on top is a great idea too.
I got this night stand mainly because it has a large open shelf. I like reading a book before I get to sleep, so what better place to keep my books than by my bedside. I was impressed with the depth of the drawer and shelf. I was able to fit more books on the shelf than expected. I use the drawer to keep my iPhone and MacBook charger, along with some knick-knacks. It has metal runners, so it slides in and out very smoothly.
Overall Look
The salt oak is a nice brown color. The wood grain is consistent all throughout, so it's hard to tell that it's not wood. I personally like the knob that came with the stand. Just in case you're not satisfied with it, you can switch it up to something else.
Other Matters
The edges are not sharp, which is a good thing because I have a kid who loves to run around our bedroom. With the night stand's well-built feet, balance isn't an issue. It sits on the floor without any wobbling. As I mentioned earlier, it is heavy. The weight keeps the night stand stable.
The only negative here is the back. The manufacturer used a thinner board for it. This night stand would have been perfect if not for that. Anyway, the back is facing the wall so you can't see it.
In My Opinion
I recommend this to anyone looking for a well-constructed and elegant night stand for their bedroom. Given its price point, the quality is outstanding. I'm planning to get the matching dresser. I hope it would exceed my expectations again! – Ruby C
---
Brand: Sauder
Product: Harbor View Night Stand Salt Oak with One Drawer
---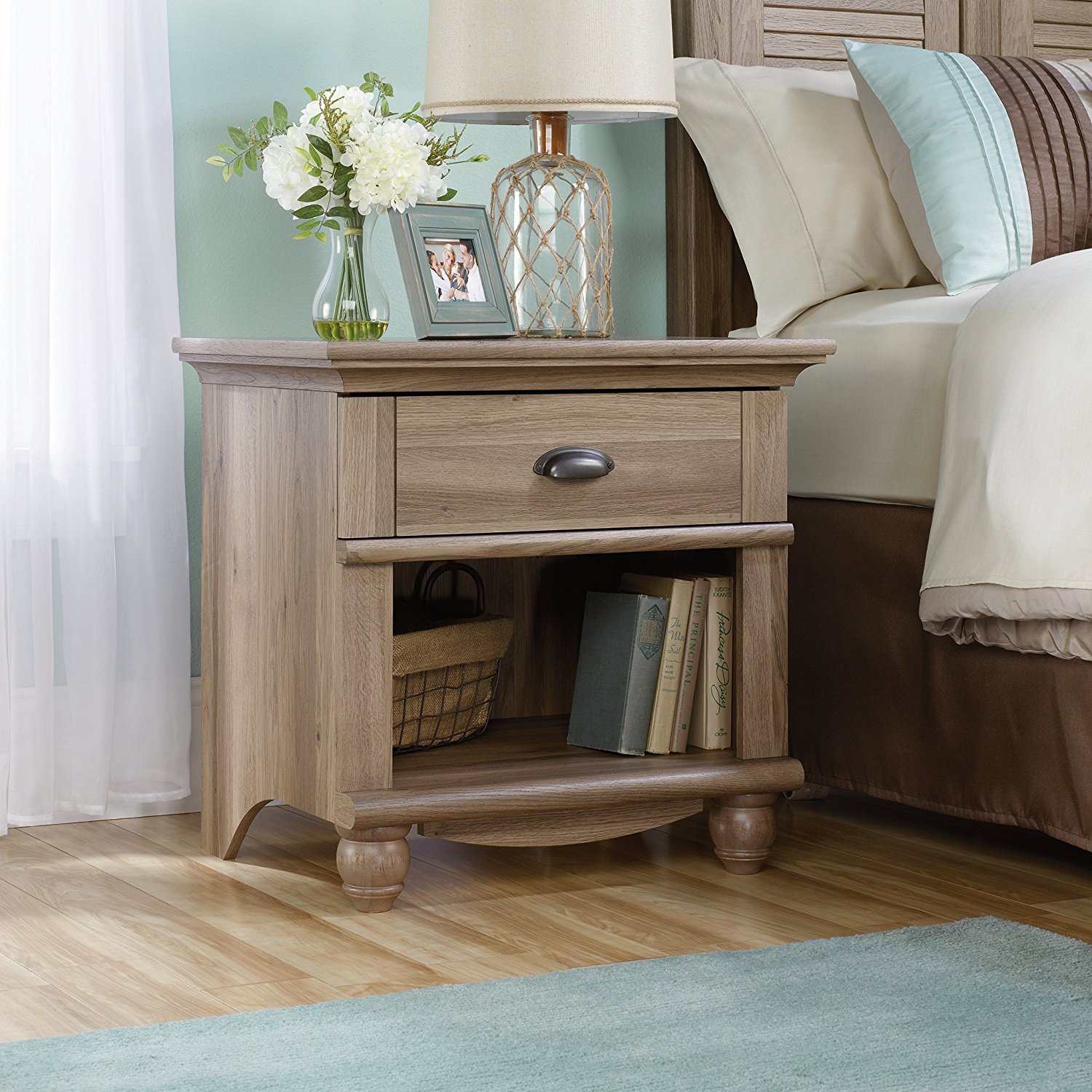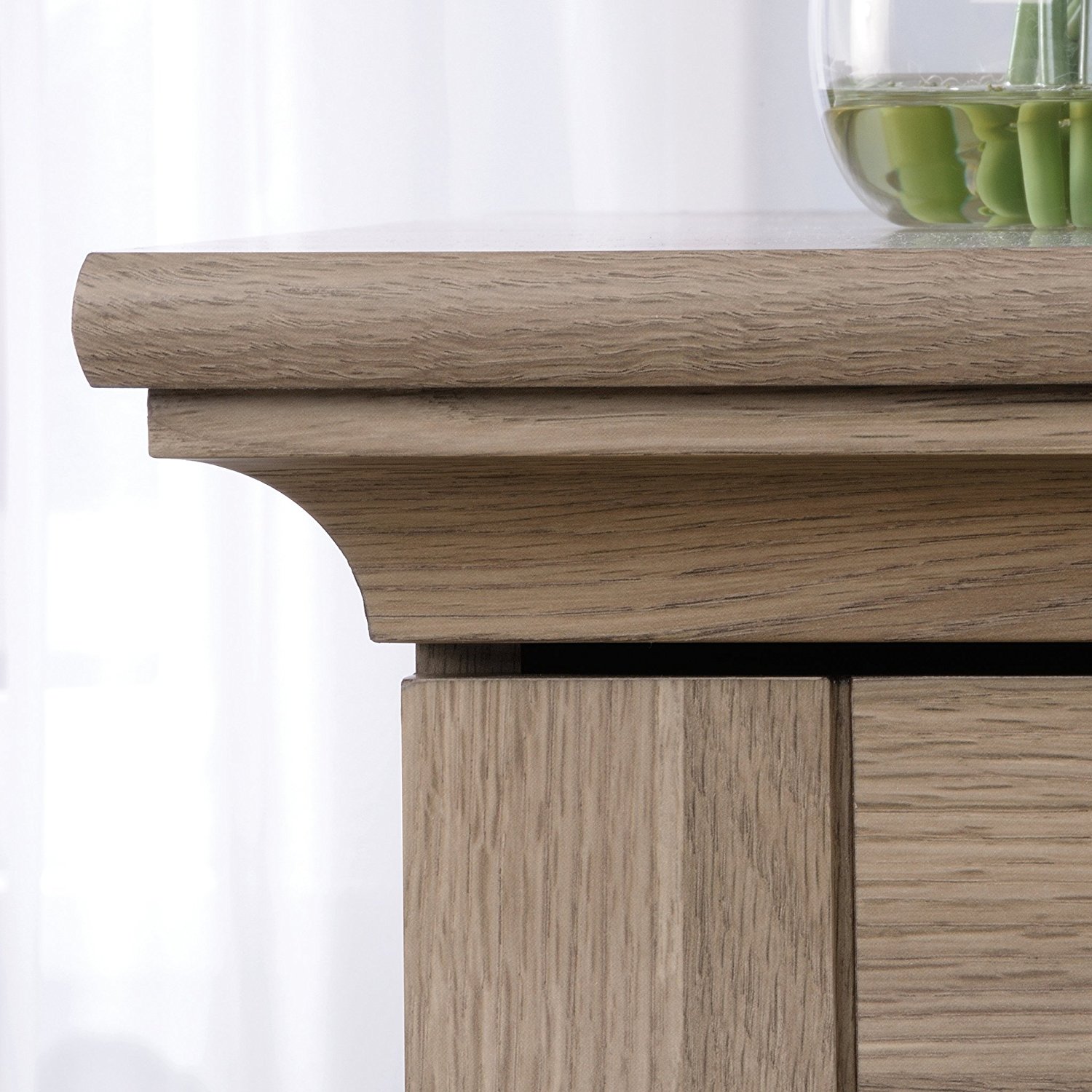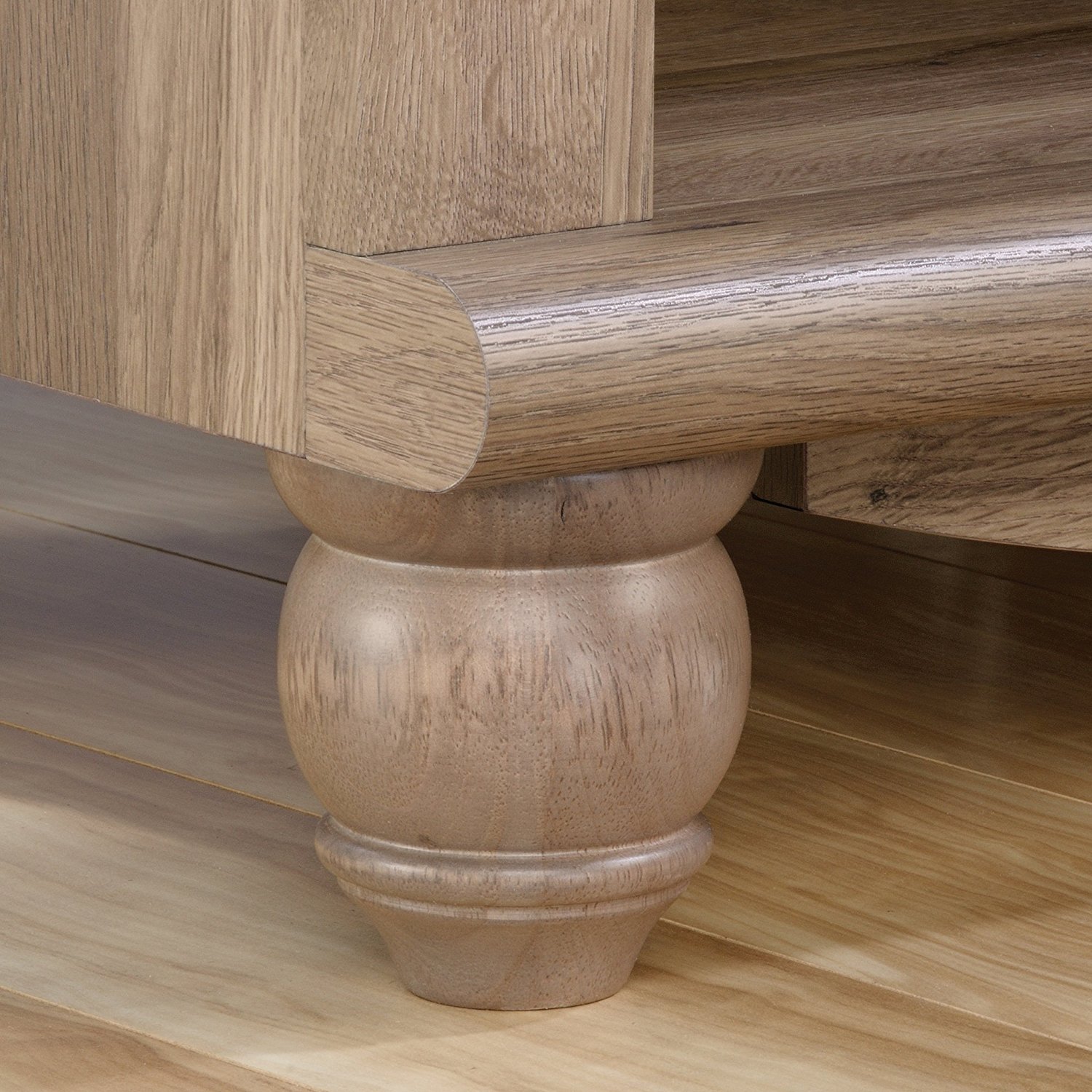 ---
Purchase the review product on Amazon Marketplace