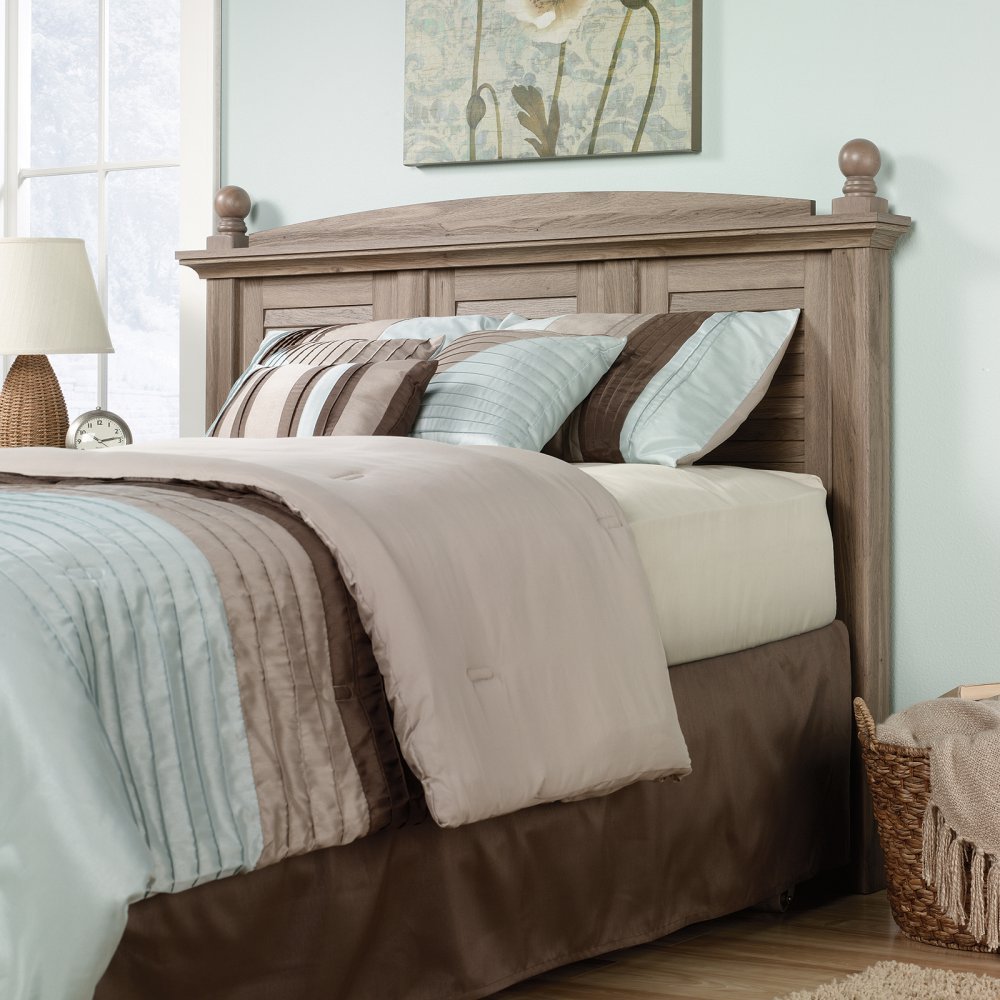 [Review] Sauder Harbor View Headboard
First Things First
For those wondering if this Harbor View headboard would fit a queen and a full, listen up. My daughter uses a queen, and we have a full in our guestroom. I first got one for my daughter. Seeing that there are two sets of pre-drilled holes on each side of the headboard, I tried installing it on the guestroom's bed. It attached without a hitch. I ended up having to place an order that same day for another headboard. My daughter wasn't so pleased that I used the headboard that was supposedly hers on another bed. Nevertheless, shipping was prompt so we got our order faster than expected. I had my husband's help the second time around. I found it significantly easier to install the headboard with two pairs of hands. My husband held the pieces up while I was in charge of lining up the holes and screwing the bolts in.
Weight and Material
It is worth noting that this Harbor View headboard is heavy. I didn't expect that from something made of composite wood. You can knock on wood – literally – with the headboard. It sounds just like how ordinary wood would.
It feels very sturdy as well. The headboard is not something that would break apart. A tough metal bracket holds it securely in place. Just make sure that you tighten the bolts in. That way, the headboard won't loosen from your bed frame.
Design
I got the one in Oak, and the headboard looks like real wood. If you touch the headboard, it feels like it too. My daughter likes the wood grain. She said that it looks very natural. It has a rustic charm to it. The louver details remind me of wooden furniture. The style is vintage chic. The headboard gives off a countryside feel. This is perfect for you if you're not a fan of contemporary style. I personally prefer wooden headboards over upholstered ones, so this came in great.
The texture is smooth and flawless. It doesn't have any chips from shipping, so I'm glad. The company did well in packaging the headboard.
This doesn't need much maintenance except for the occasional wiping. I wipe it once a week just so that dust won't accumulate on the surface. It hides dust pretty well. It's hard to see if there's a film of dust covering the headboard.
My Two Cents
This harbor view hardboard is the perfect finishing touch for our guestroom and my daughter's bedroom. For its thickness and quality, I would happily recommend this to my family and friends. The headboard also comes with free shipping, and at a great price too! After my first satisfying purchase from Sauder, I would happily consider buying from them again. – Jenny L
---
Brand: Sauder
Product: Harbor View Headboard
---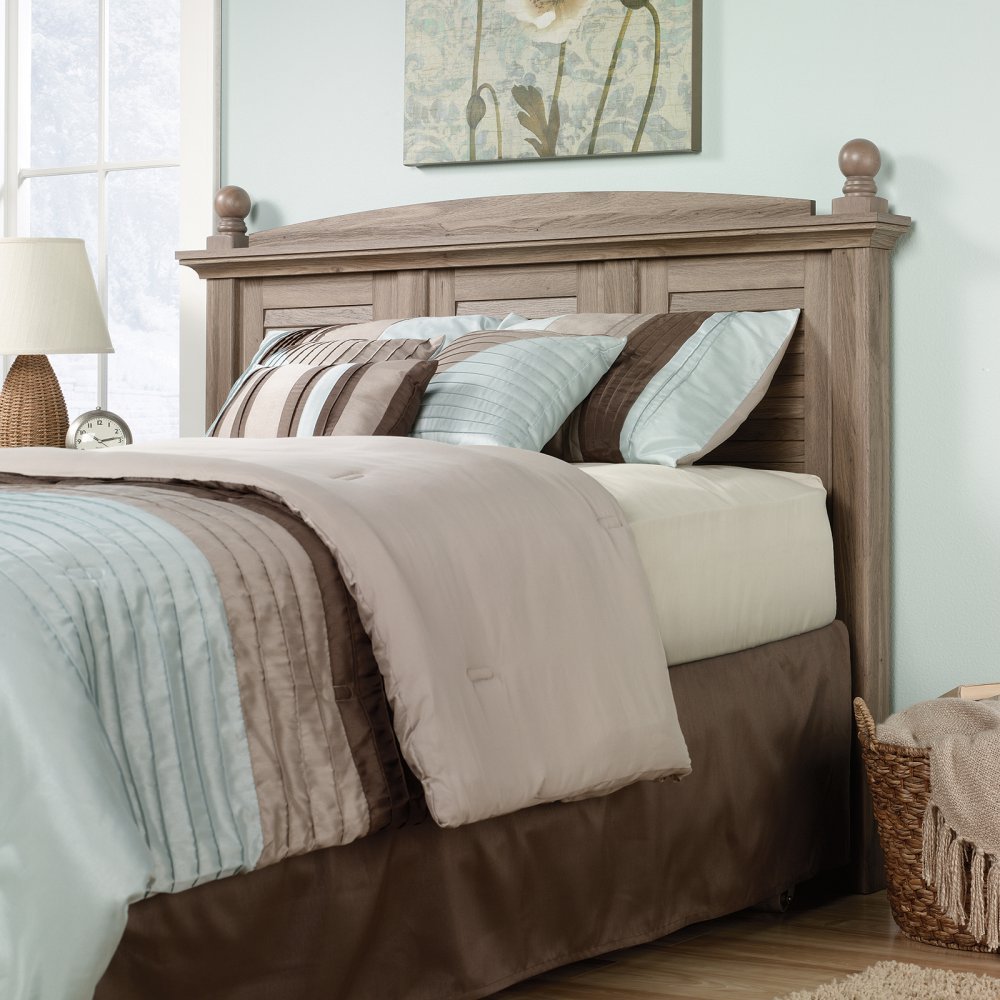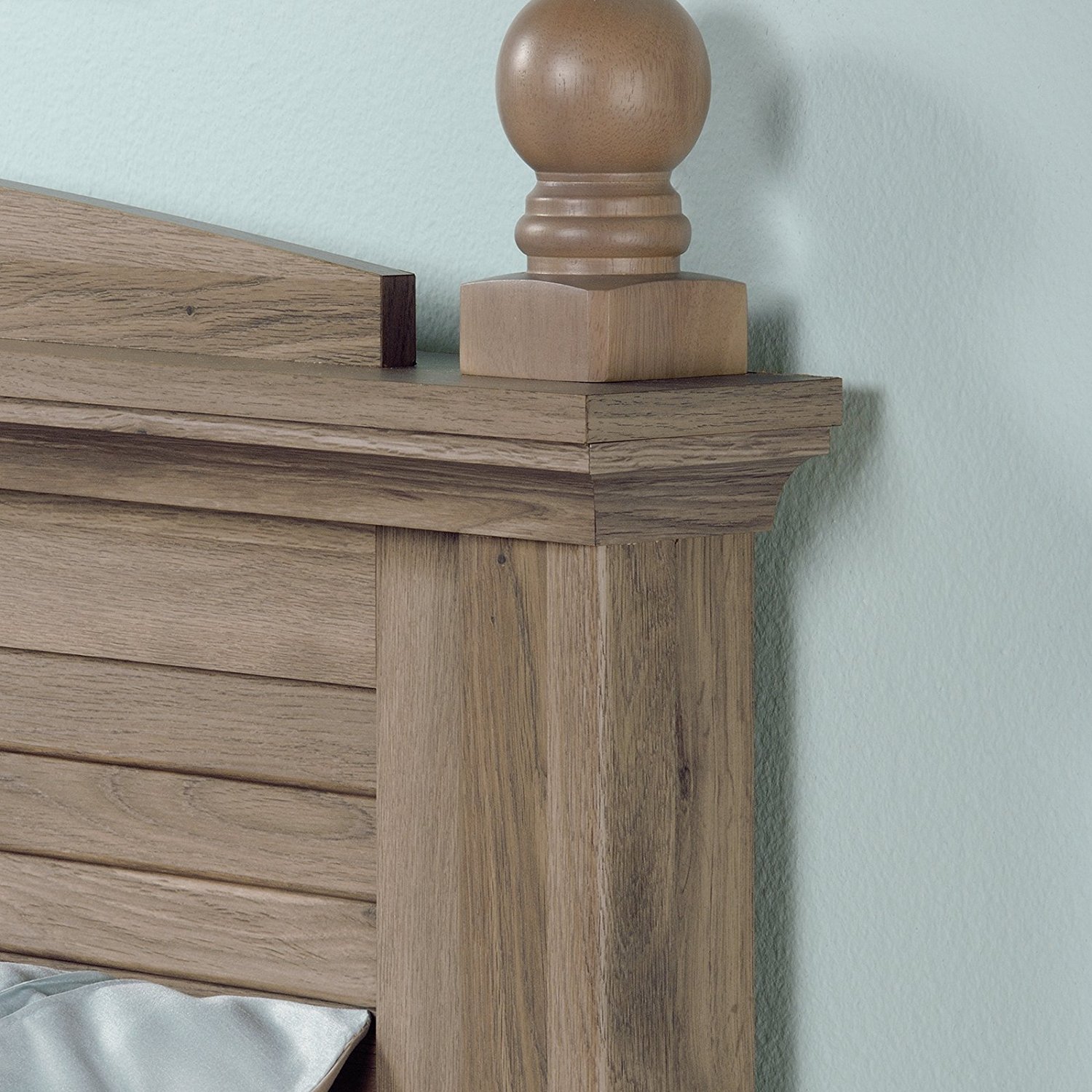 ---
Purchase the review product on Amazon Marketplace