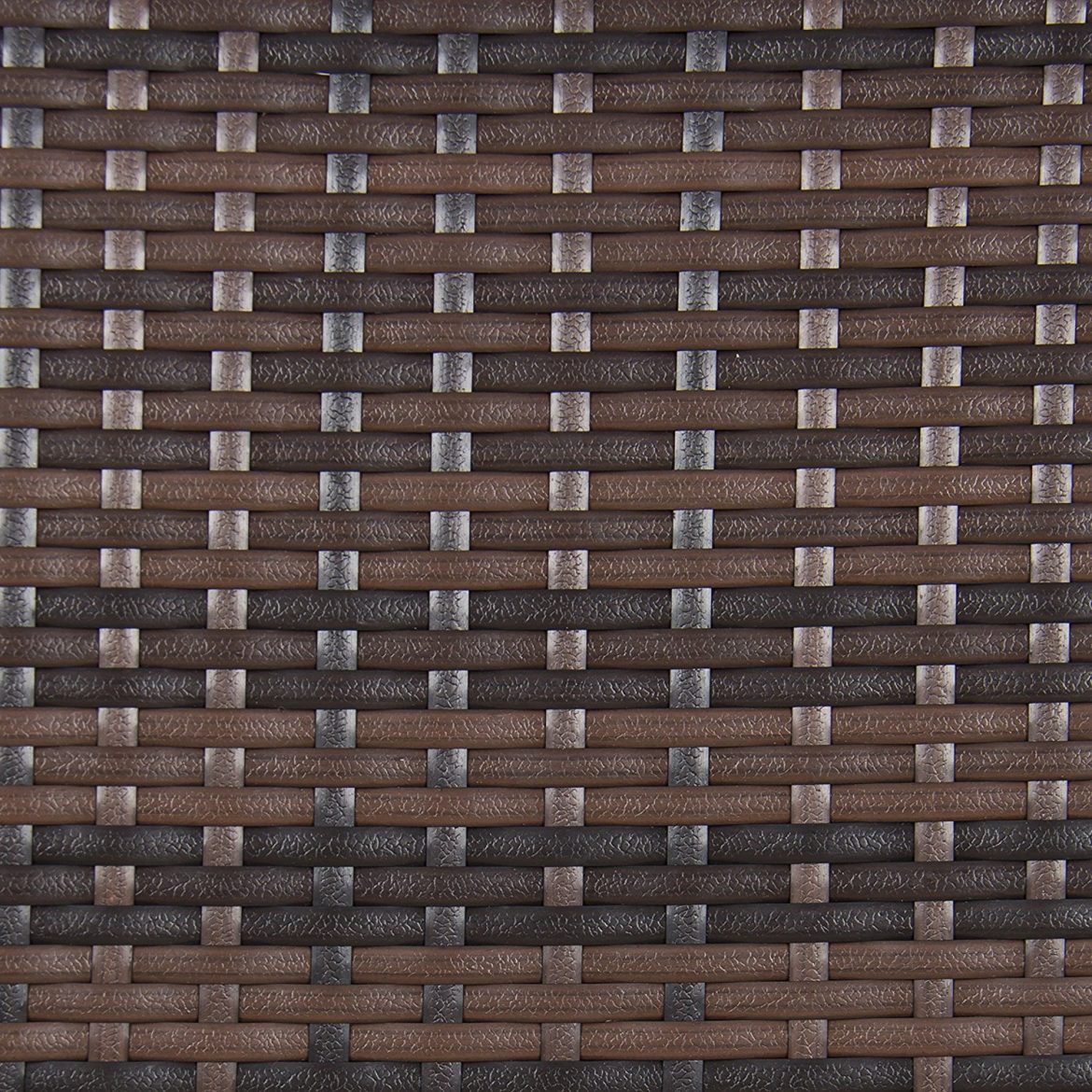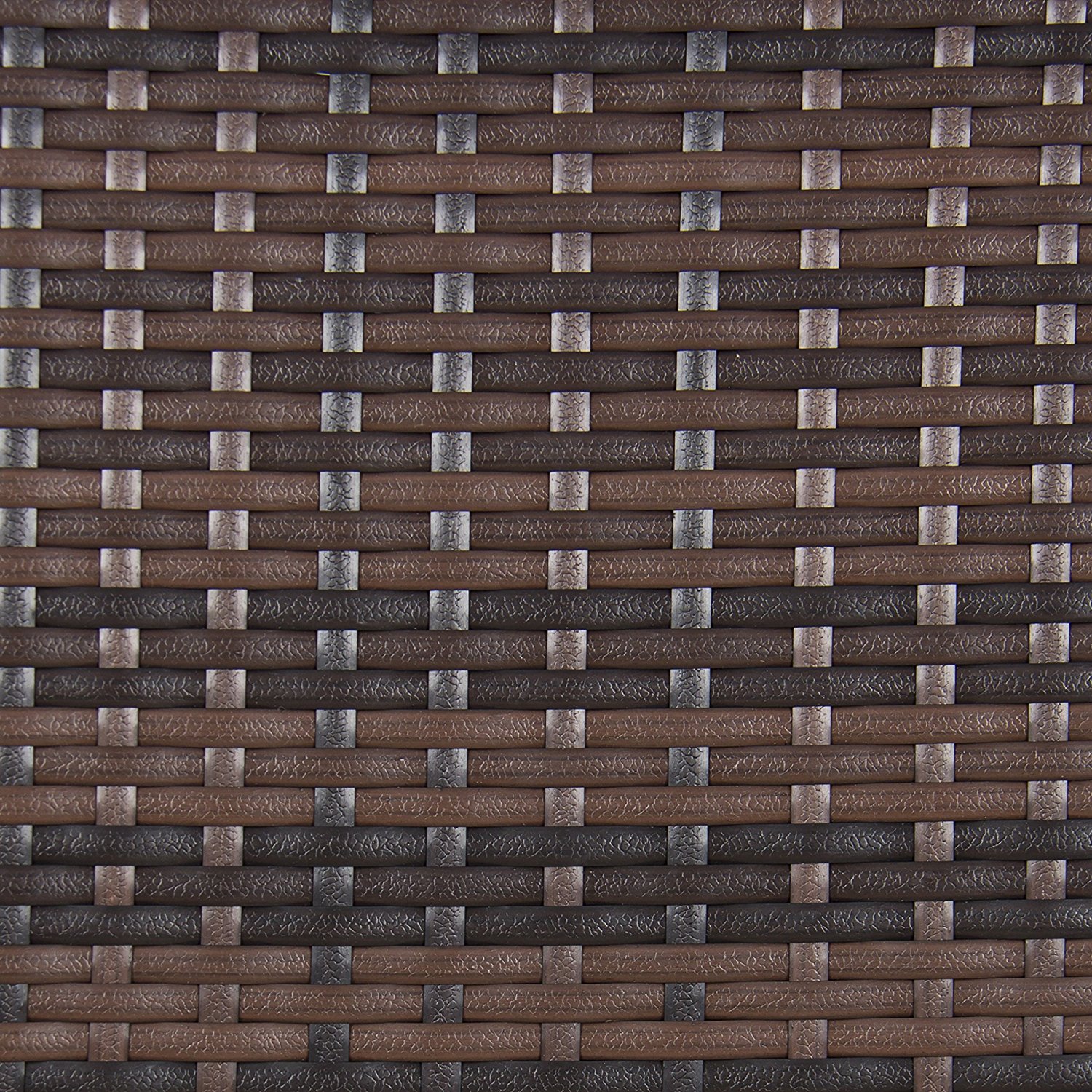 [Review] Outdoor Patio Wicker Swivel Bar Stool
I needed four bar stools for my outdoor bar, but I hesitated about buying all four at once. I decided to buy just one, so I could see the quality for myself first. Your purchase can easily be a hit or miss if you order furniture online. This one is a definite hit. My husband was so happy with it that we ordered 3 more stools that same week.
First Things First
My husband didn't have a hard time putting these wicker swivel bar stools together. The brown wicker looks very attractive. The entire thing feels very sturdy. For the amount of money we paid for this, the quality is definitely spot on.
Swivel
When I was checking out bar stools on Amazon, the swivel is one non-negotiable feature that I was looking for. I was surprised to see a lot of swiveling outdoor stools. This one from Best Choice was within my budget and seemed like the best fit for our pool area. The stool swivels easily and smoothly. Ball bearings allow the seat to spin. I've had this for around 6 months, and the ball bearings seem to hold up well.
Seat
The height is the usual height of bar stools, and that's exactly what we wanted. The stools don't have a mechanism for you to adjust the height, so it's great that the height is perfect already. The seats are wider than anticipated. Adults on the larger side would have no problem sitting on it.
The cushion has a good thickness to it. It's also washable. It would be way better if it's waterproof. Nevertheless, we have the outdoor bar under a roof so it won't get wet anyway. In case you're not satisfied with the provided cushions, you can always replace it with a new one from a local store.
I love that the stools have arms on both sides. They are just the right height for you to rest your arm with. The back is quite high. It has a bit of a lean to it too. It makes sitting on the stool much more comfortable.
Durability
Sometimes, we have the bar stool under the sun when I and my husband would watch our kids swim. The resin wicker does seem tough to withstand the heat. If you intend to have the stool somewhere in constant exposure to the heat or rain, you better buy a cover for it. The bar stool would last longer if you do.
My Two Cents
This swivel bar stool from Best Choice looks classy and expensive. It is worth every penny. It's the perfect finishing touch for our outdoor bar, and I couldn't be happier. I highly recommend this if you're looking for a beautiful yet durable outdoor bar stool. – Claire Y
---
Brand: Best Choice Products
Product: Outdoor Patio Furniture All-Weather Brown Wicker Swivel Bar Stool with Cushion
---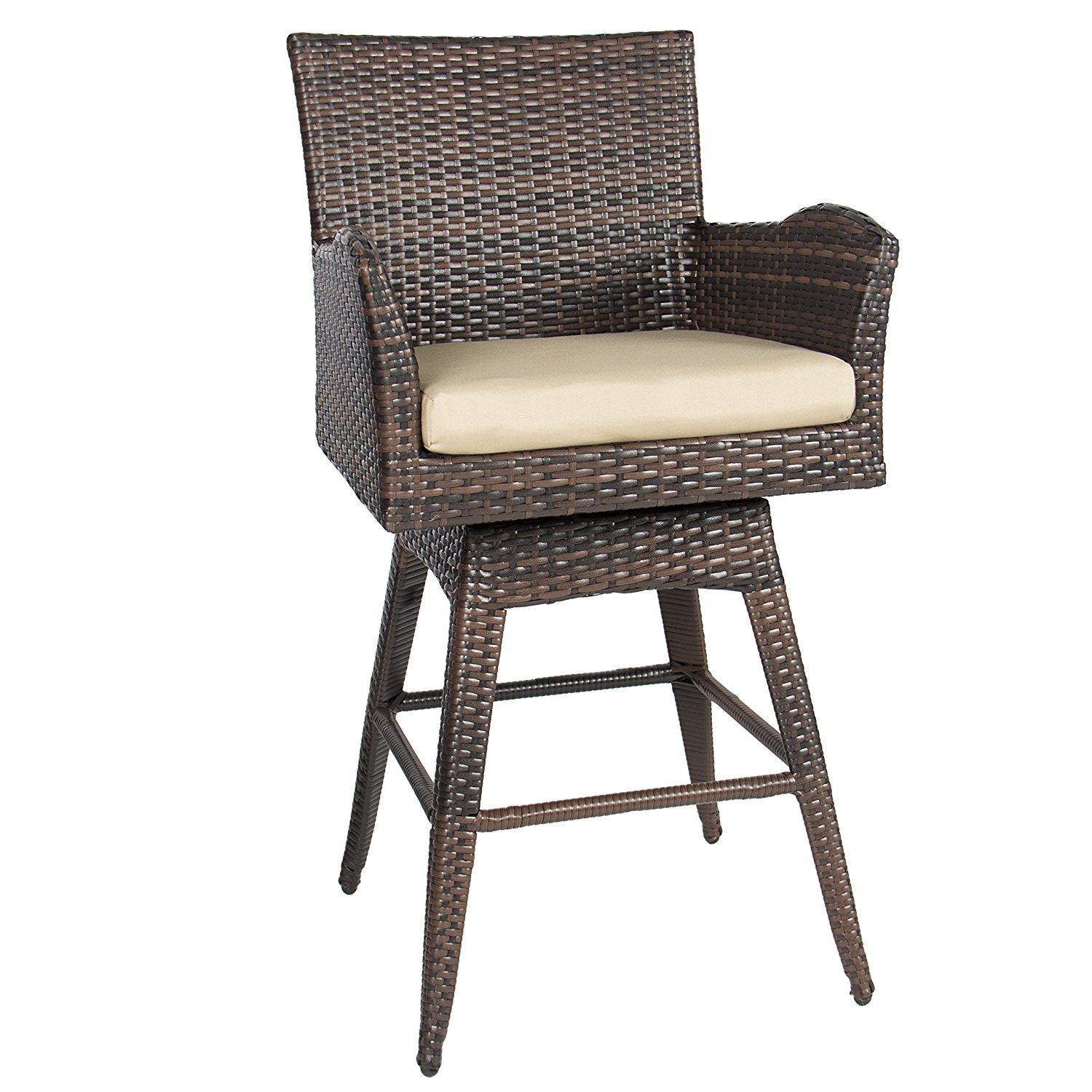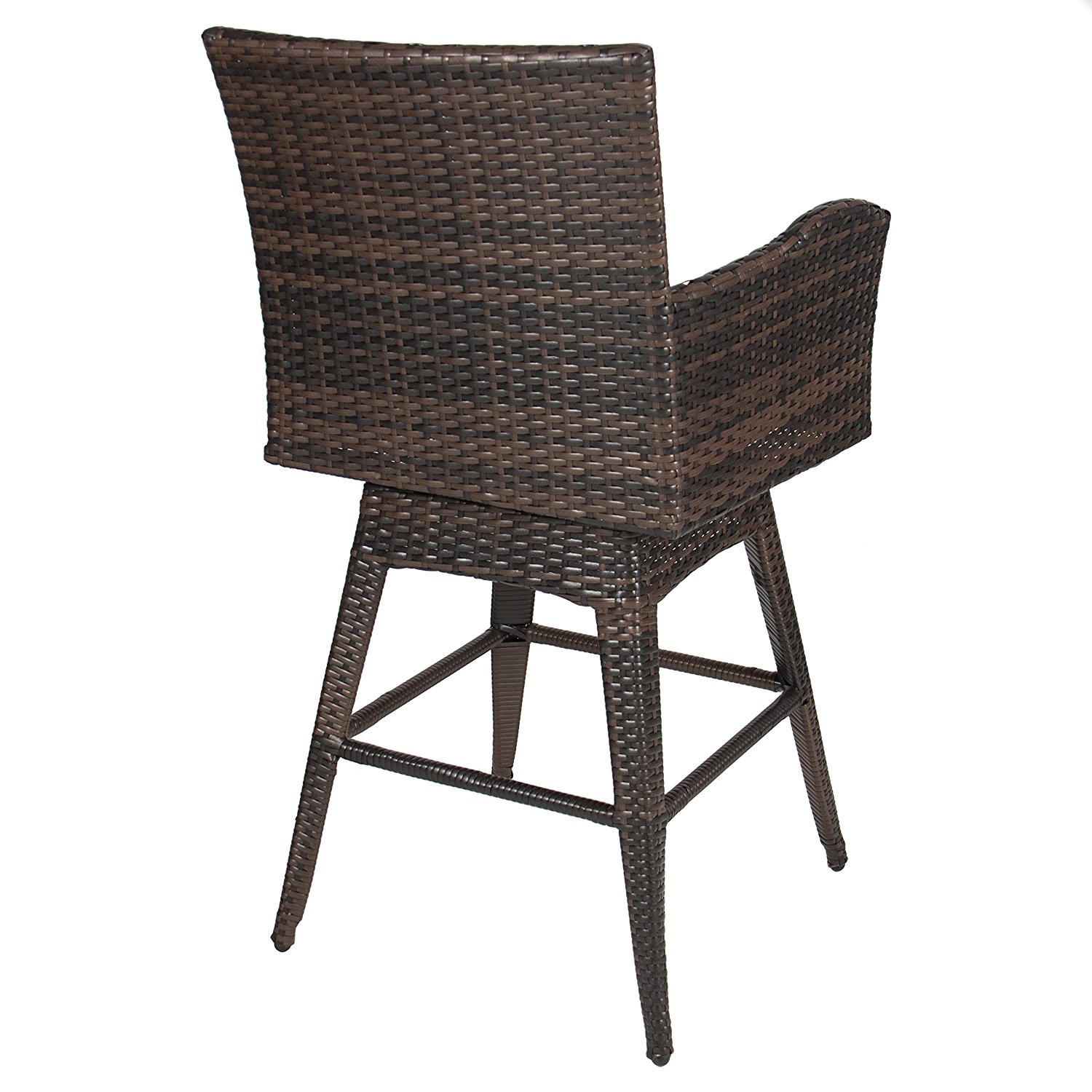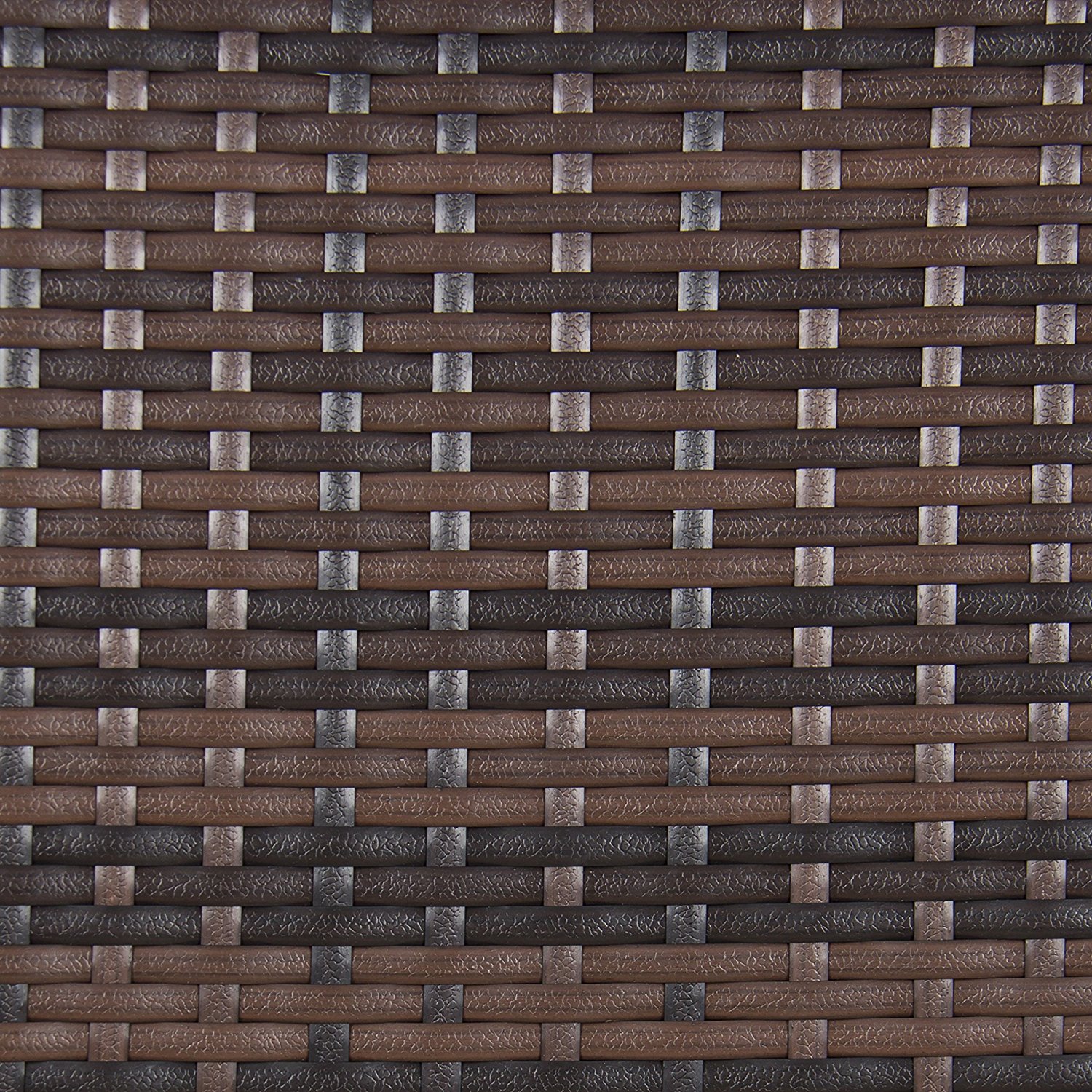 ---
Purchase the review product on Amazon Marketplace