[Review] Keter Pacific All-weather Adjustable Outdoor Patio Chaise Lounge Furniture
First Things First
I got these outdoor chaises in a set of 2, so there's one outdoor chaise each for me and my husband. I was amazed that there is zero assembly required. You just open the box, get the chairs out, and flip the legs out. I did have to pay for shipping. Thinking about it, it certainly beats having to fit a big box in your vehicle and carrying it into your house. The convenience of having the box shipped right on your doorstep makes the shipping cost so worth it. The UPS guy was even so kind to carry the box into our pool area.
What I like most about these outdoor chaises is that you can stack them on top of another. That makes them easy to store in the garage during winter.
Adjustability
The adjustability is fantastic. I can lay this outdoor chaise flat. I like laying on my stomach after swimming several laps in our pool. It also allows you to lay on your back too.
You can easily adjust the back according to your preference. There are 4 possible levels. Metal bars hold the back while what looks like metal teeth lock your set level in place.
Comfort
These chairs are very comfortable even without a cushion. They're very wide and long too. My husband is quite tall, so he appreciates that he can lay on it without his feet dangling on the end. He is 6'3 for your reference. The lower portion of the chaise is curved.
The wicker feels great against your skin. It does get hot if the chaises have been under the sun for too long. You can place a towel on top though. However, the chaise doesn't get too hot to the extent that it's unbearable.
The great thing is that you can lay on the chair even if you're dripping wet. The water would just drip through the wicker. This means that the wicker won't sag under the weight of water. The wicker dries fast too.
Durability
I got this nearly a year ago. Speaking from personal experience, the chaise doesn't wear easily. The wicker is still as tightly woven as it was when it was brand new. There is no rust on the metal components. Maintenance is next to nothing. You just have to hose it from time to time.
These are heavy. Strong winds won't be able to blow them away. Nevertheless, when there's an incoming hurricane, I make it a point to stow the chaises away.
My Two Cents
These outdoor chaises from Keter look just like what you would see in exclusive hotels and resorts. They're so comfortable that it's hard to get up from them. If you think you don't need a chaise for your pool, think again. It's very much worth the investment. – Sarah F
---
Brand: Keter
Product: Pacific 2-Pack All-weather Adjustable Outdoor Patio Chaise Lounge Furniture
---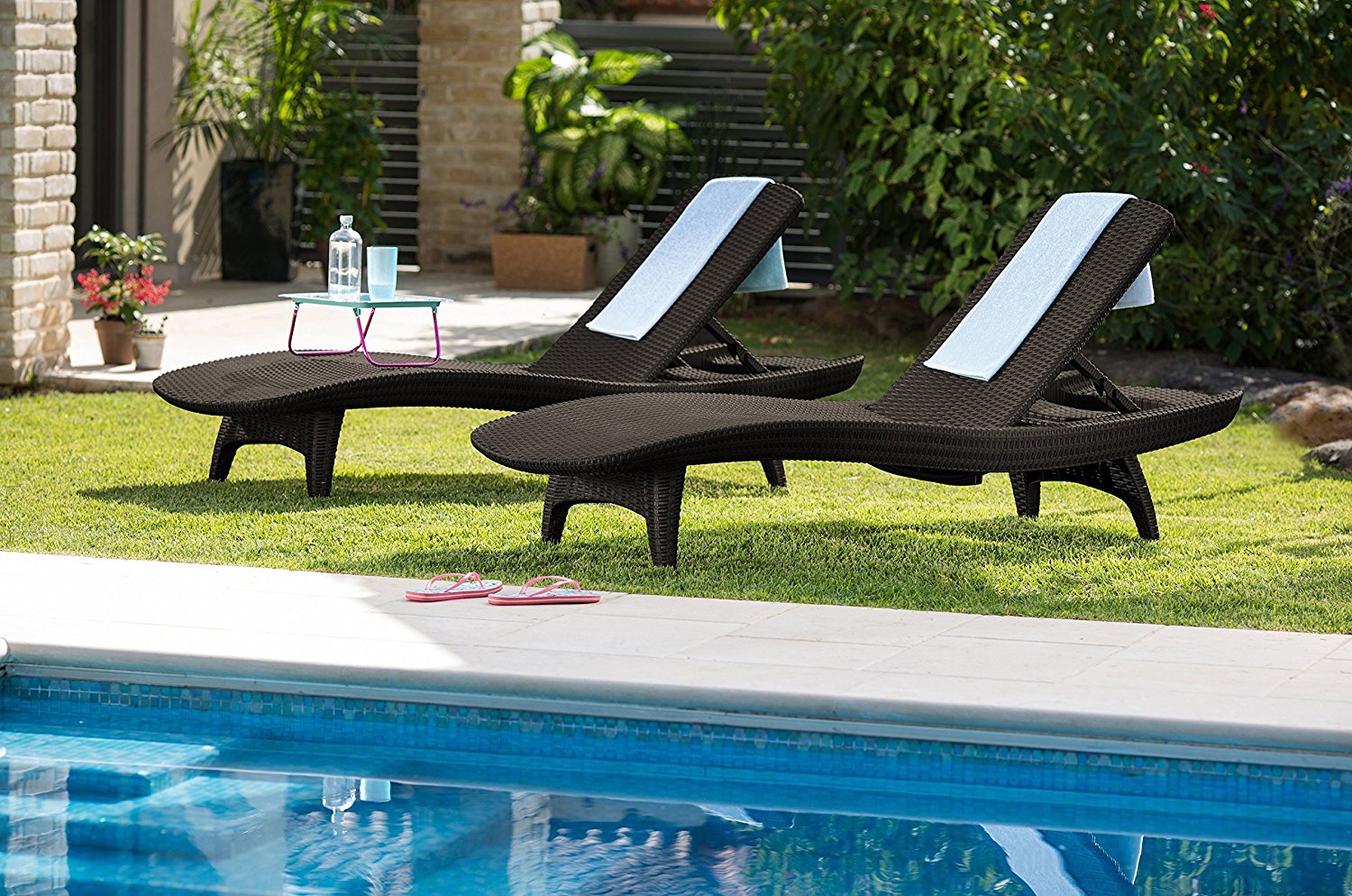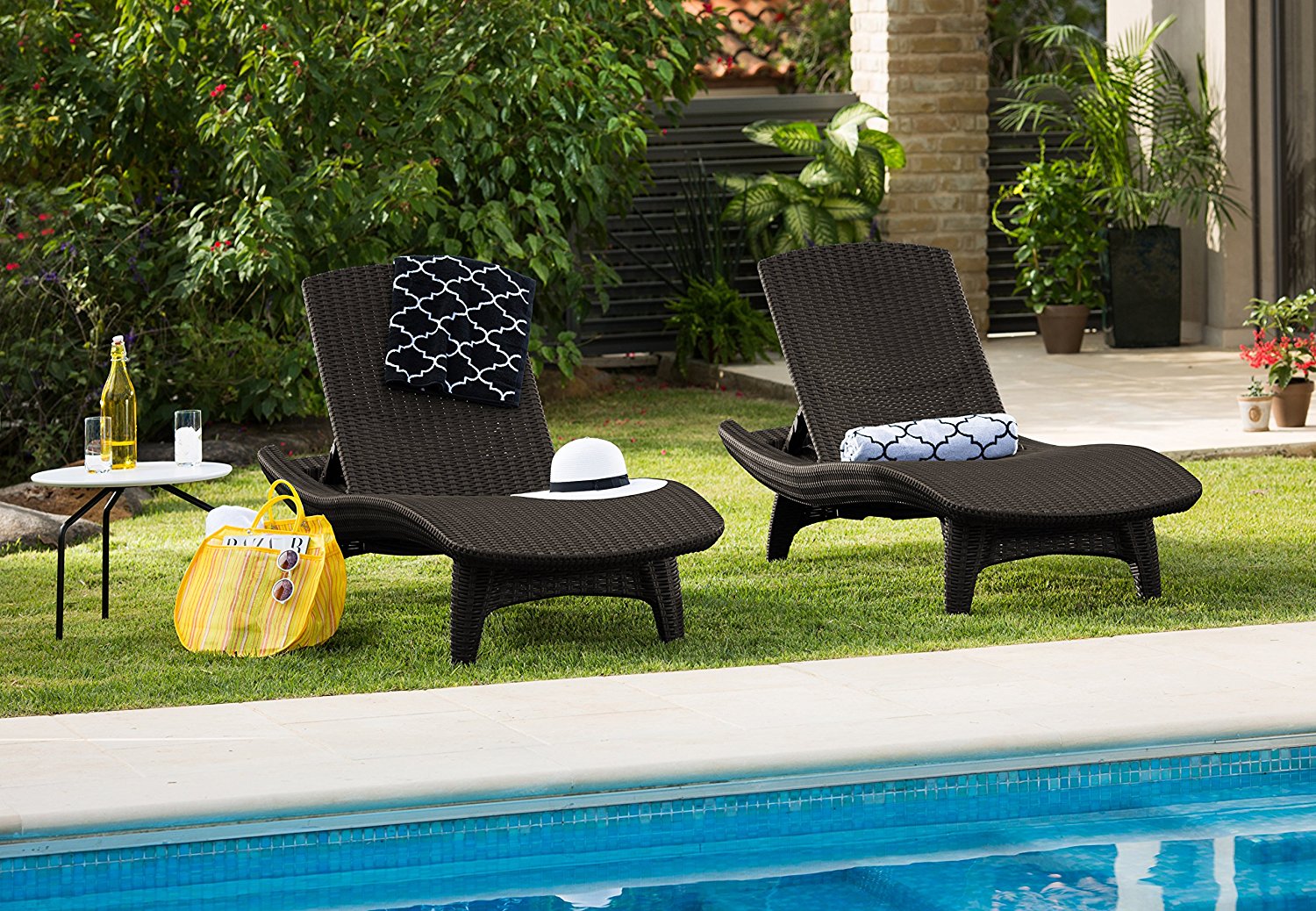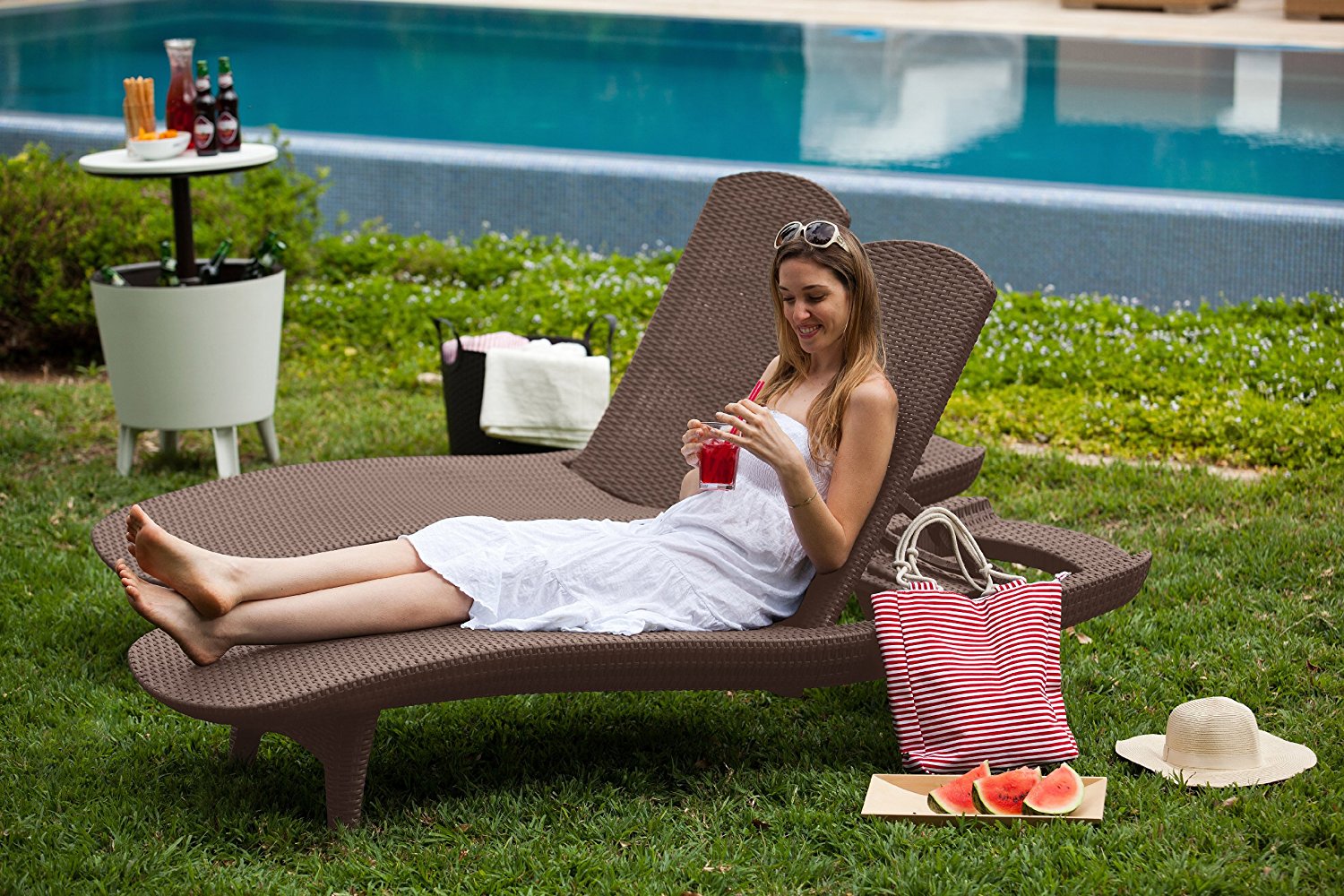 ---
Purchase the product on Amazon Marketplace