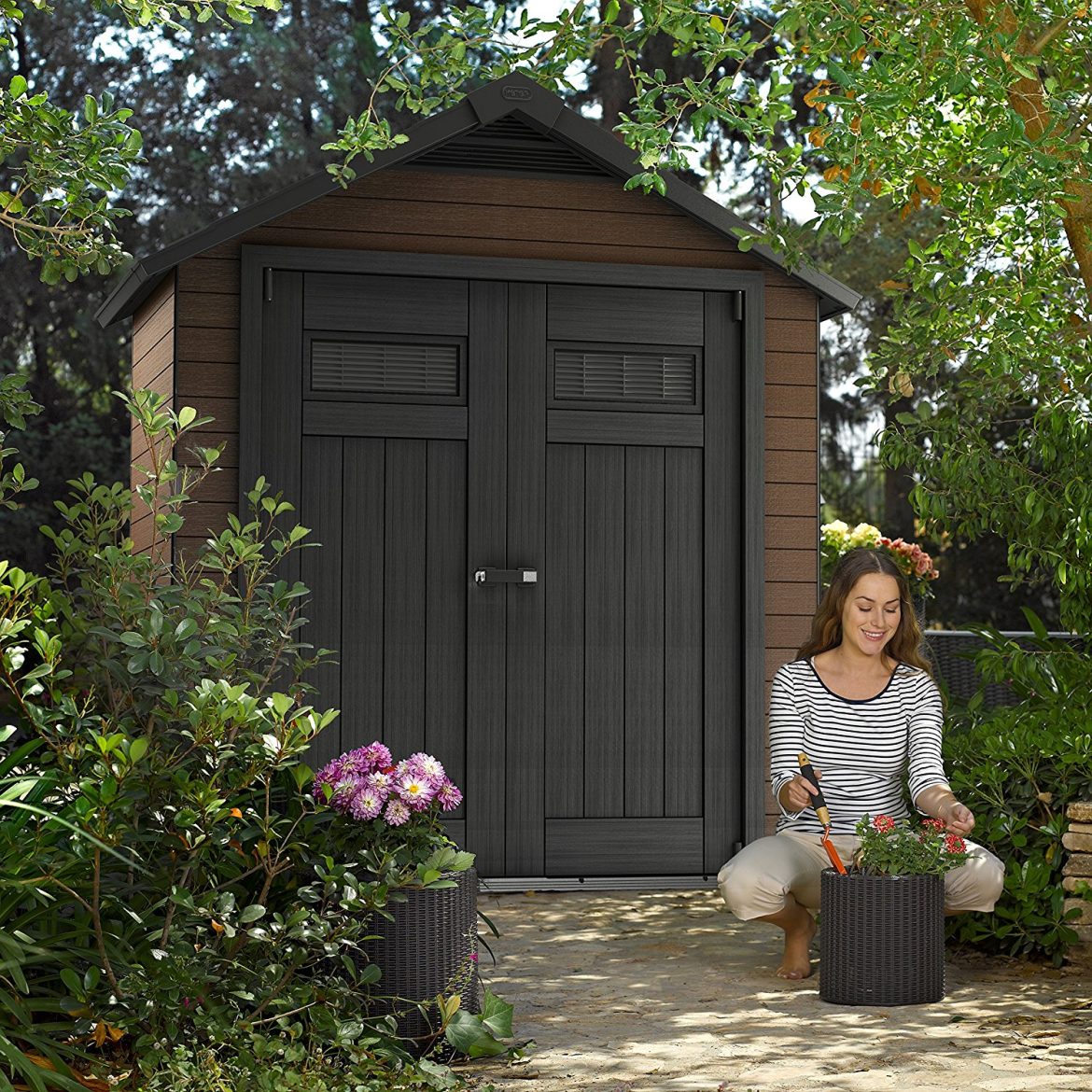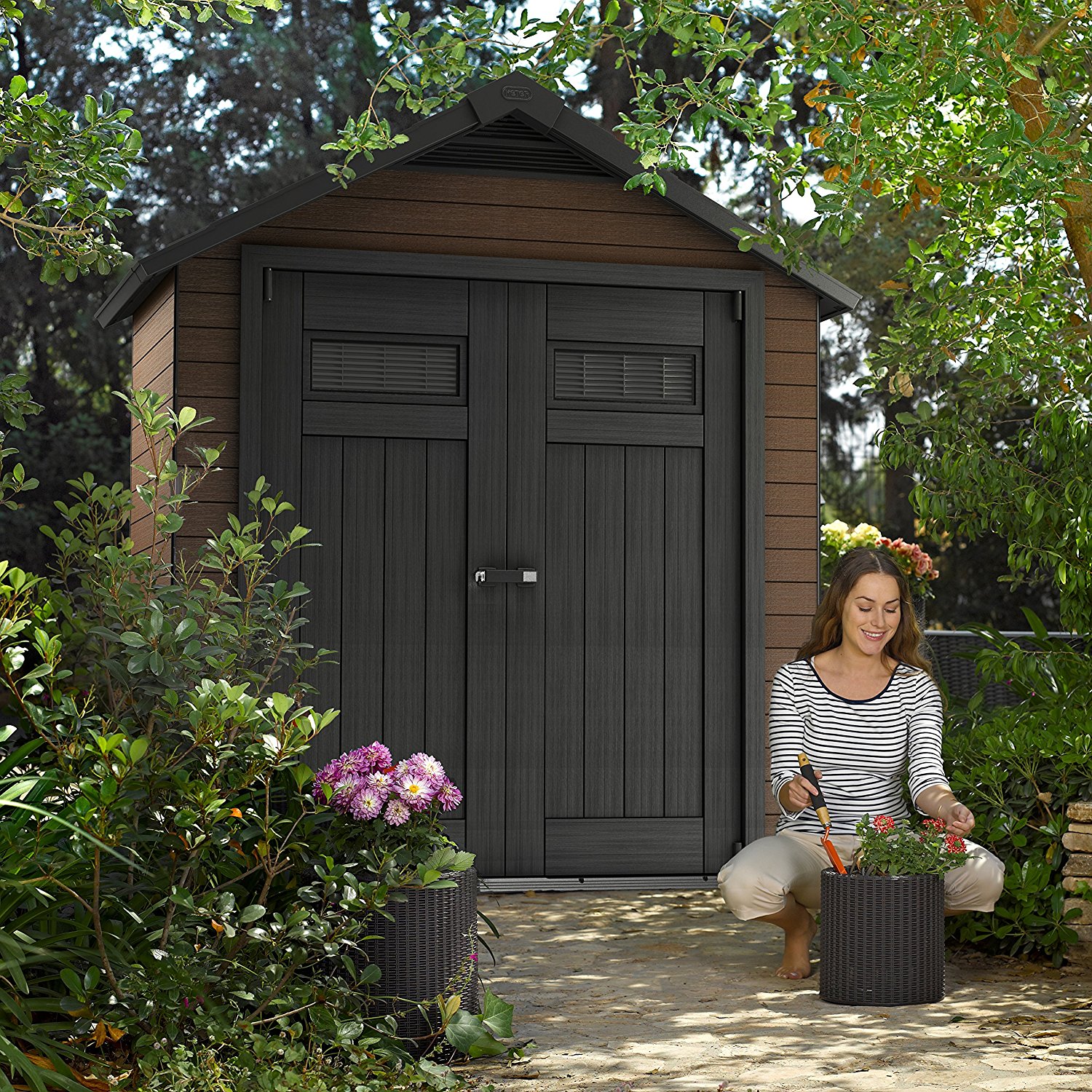 [Review] Keter Fusion Wood & Plastic Outdoor Composite Storage Shed
We were a bit skeptical about spending nearly a grand for a storage shed. However, this wasn't our first transaction with Keter. The last has been nothing short of pleasant, so we figured this storage shed should be worth the price. It's a good thing we followed our instinct. This shed is a beautiful addition to our yard. It's very sturdy too!
Easy Assembly
We made it a point to build the platform for the shed before it arrived. We visited Keter's website and downloaded the assembly guide, so we could be sure about the actual size of the shed. What we did was to use concrete blocks and a wooden base, and they worked really well for the shed. It's important to make the base as level as possible.
It took me and my husband 6 hours to build this thing up, but I was still glad. The end product seemed very tough. The assembly guide is easy to understand. We did have trouble aligning the doors and the panel for the skylight. Aside from that, it was smooth sailing. I recommend you to take your time as you set the shed up. I can see how you could damage the parts if you weren't careful with the assembly.
Exceptional Product Design
I like how the exterior of the shed is made to look like wood. You get the beauty of wood sans the rigorous maintenance required for it. The finish is beautiful too. The brown with the black roof and doors give the shed a modern look. It looks good sitting in our yard. A lot of guests found it really stylish as well.
The skylight allows ample of natural light to enter the shed. The walls have pre-drilled holes, where you can screw in shelves. We got a lot of shelves to maximize the space inside the shed. You can also drill your own holes, but you can only do so in specific areas of the wall. As for me, all I can say is that whoever designed this product deserves a raise.
Weather-Resistant
We had the shed under the sun, rain, and snow, and it's still standing. This has stood up to strong winds as well. The durability more than justifies the shed's price tag. There is absolutely no regret on our part.
Maintenance-Free
The storage shed is built with wood-plastic composite, which makes it virtually maintenance-free. Even the rain is enough to get rid of surface dirt. For stubborn marks like bird droppings, I simply scrub them off with a brush.
Final Thoughts
This storage shed is heavy-duty and stylish at the same time. I can't ask for anything better. I don't think I can find a shed that's more durable and better-looking at a similar price. I'm now an official fan of Keter's products! – Jenn H
---
Brand: Keter
Keter: Fusion Large 7.5 x 4 ft. Wood & Plastic Outdoor Yard Garden Composite Storage Shed
---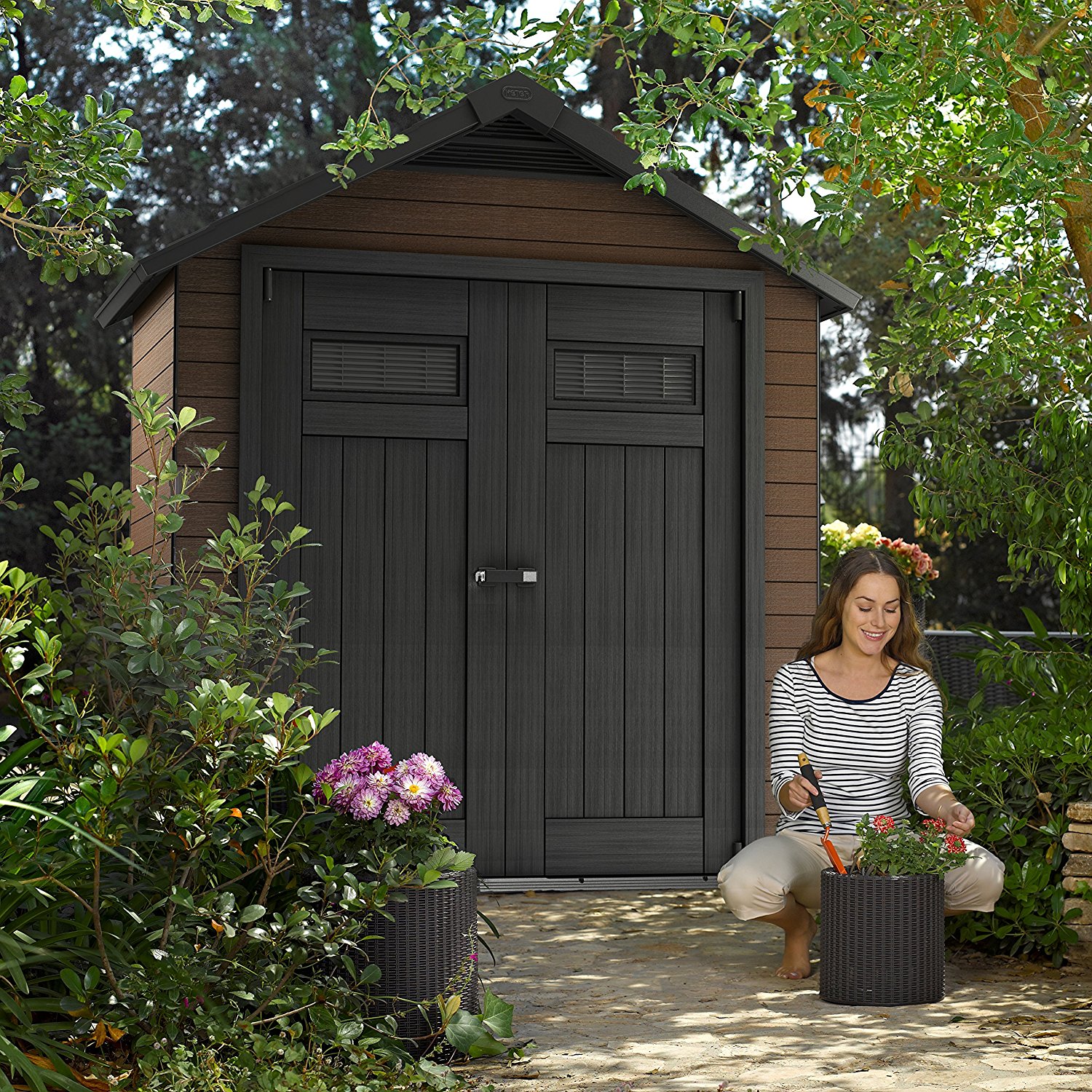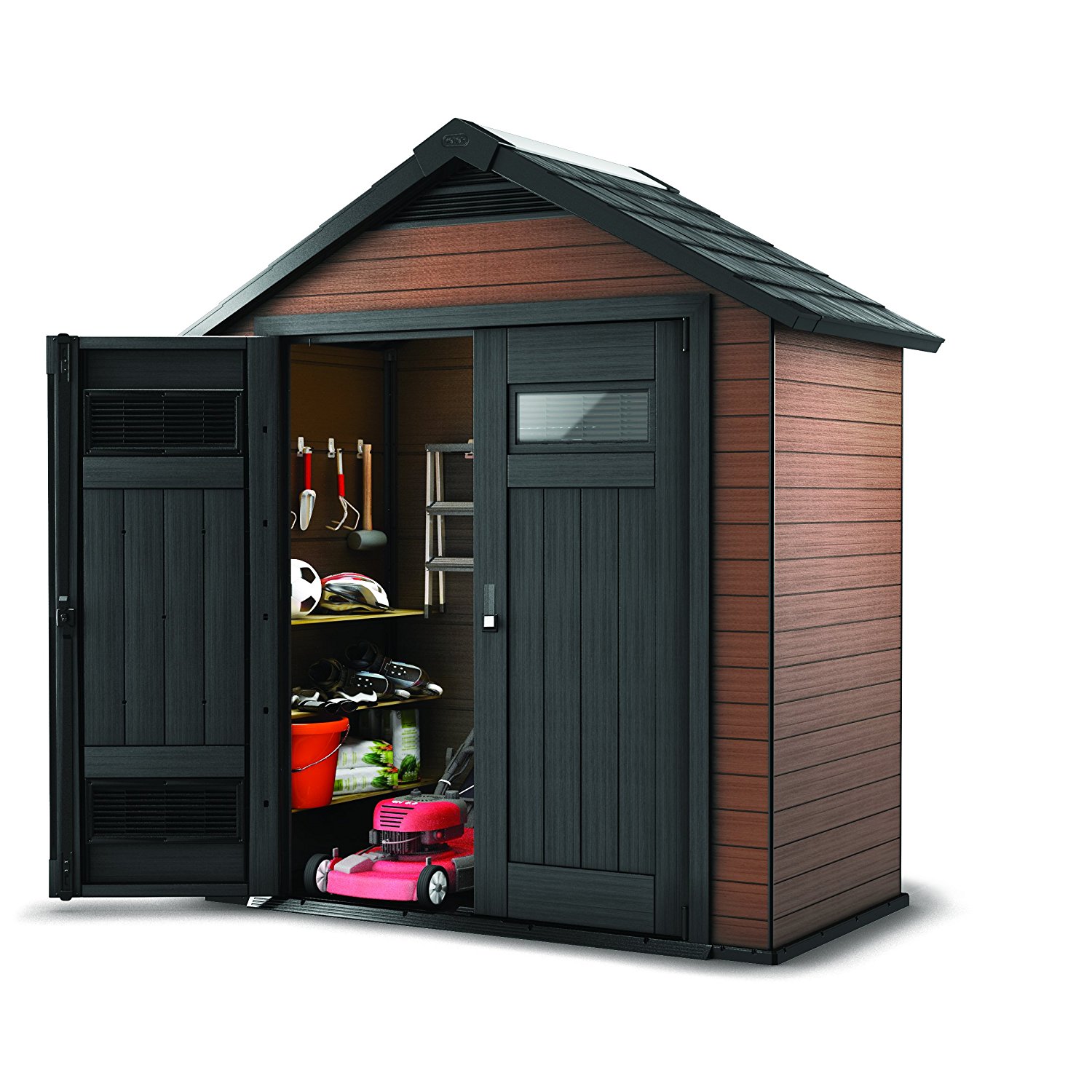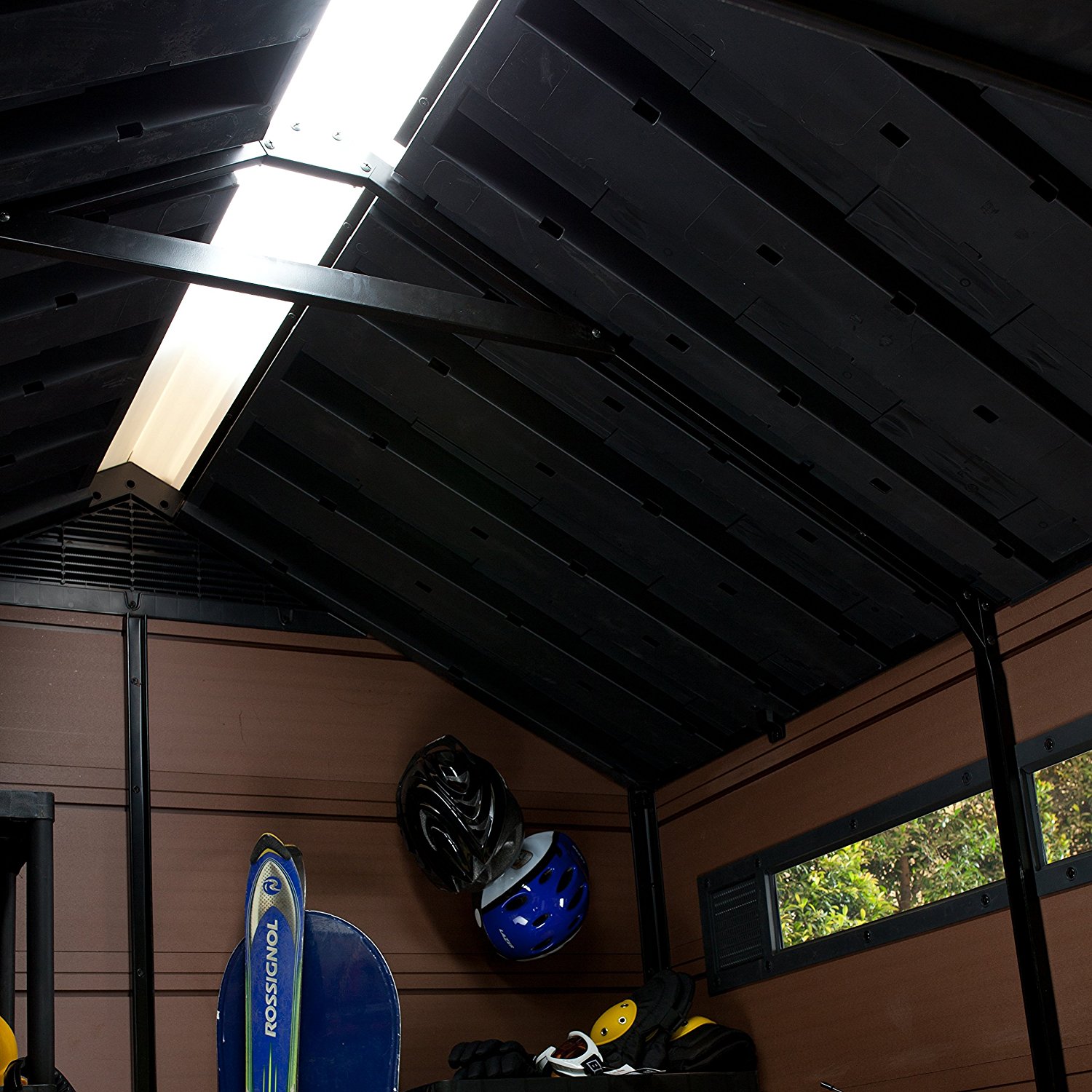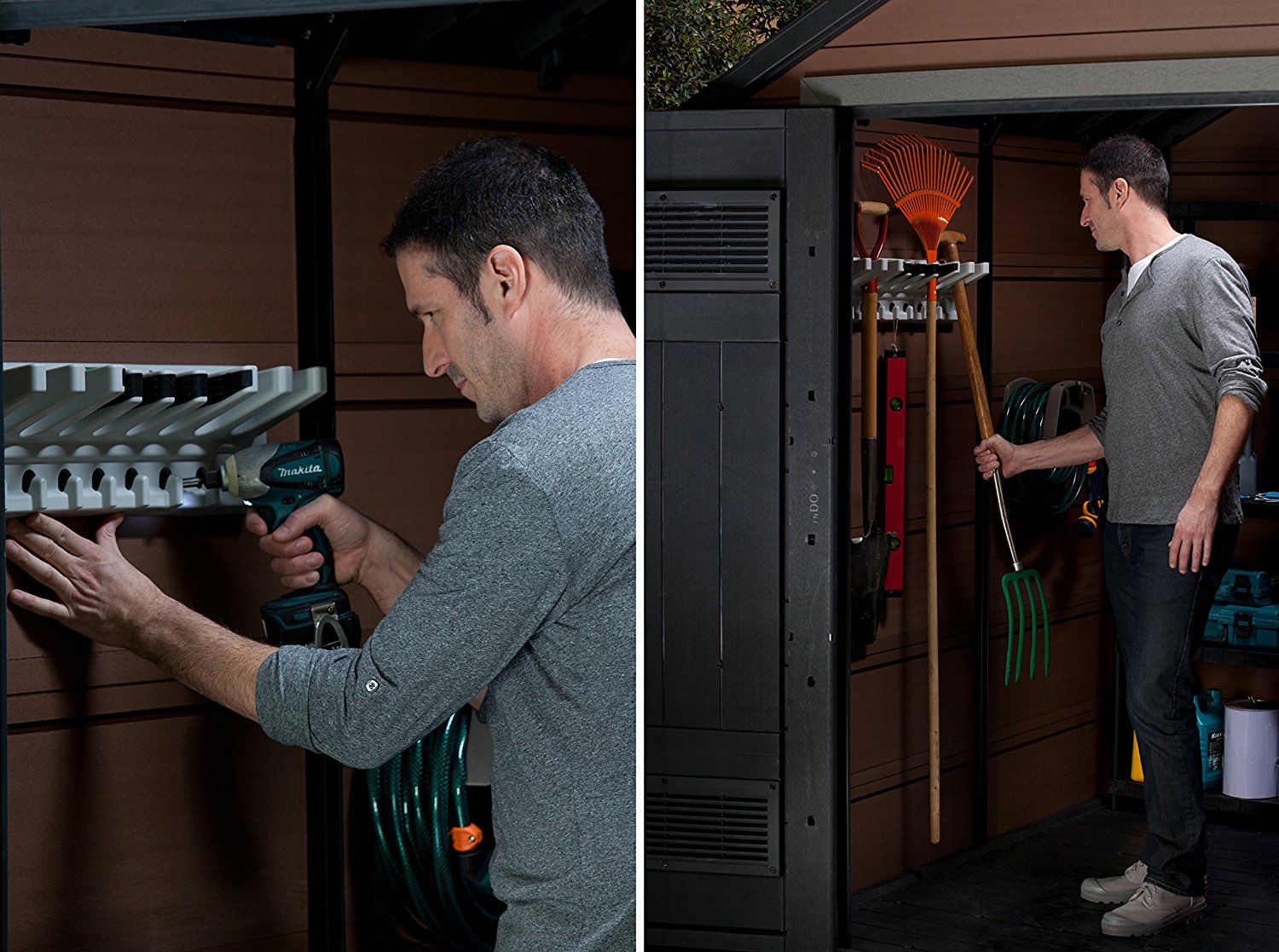 ---
Purchase the product on Amazon Marketplace