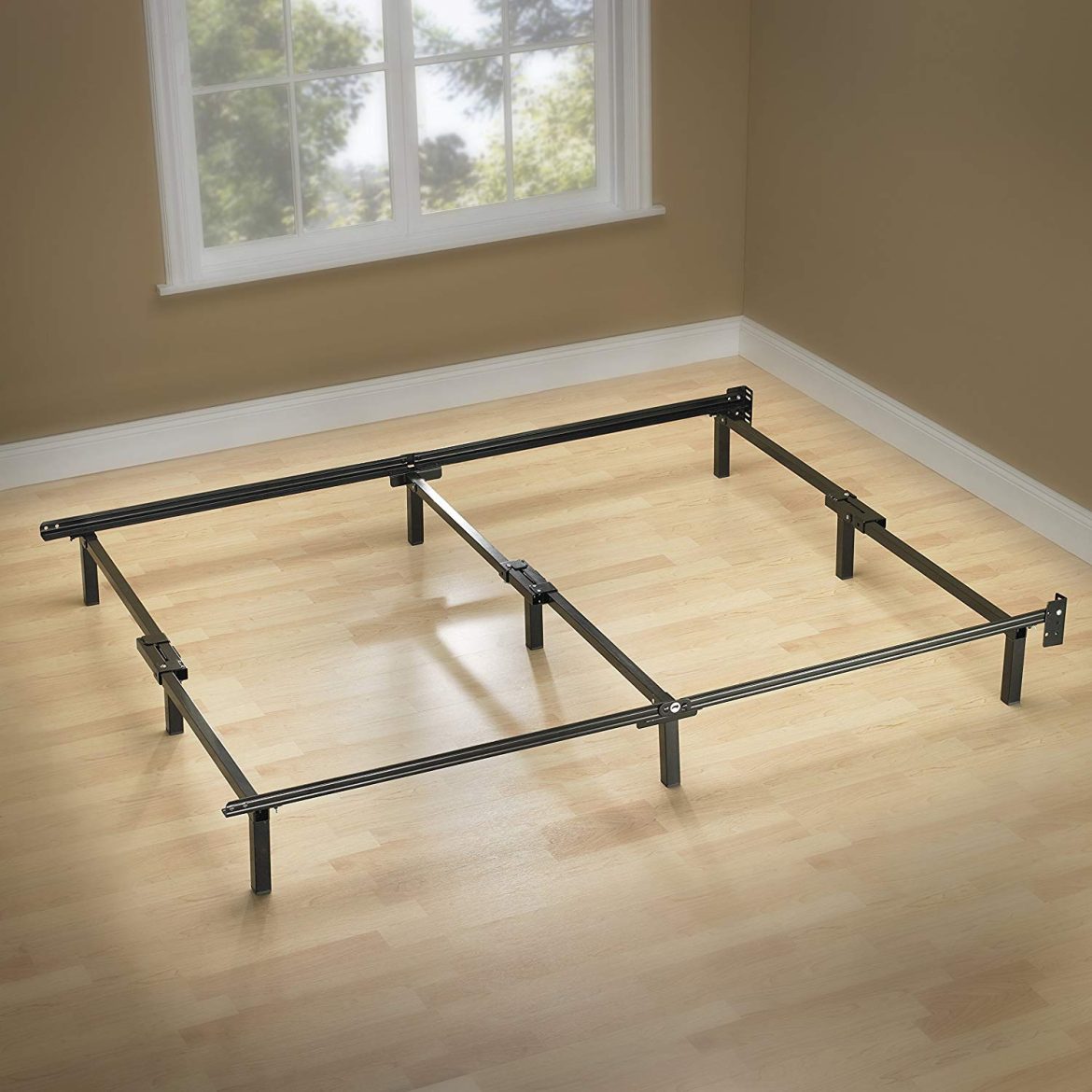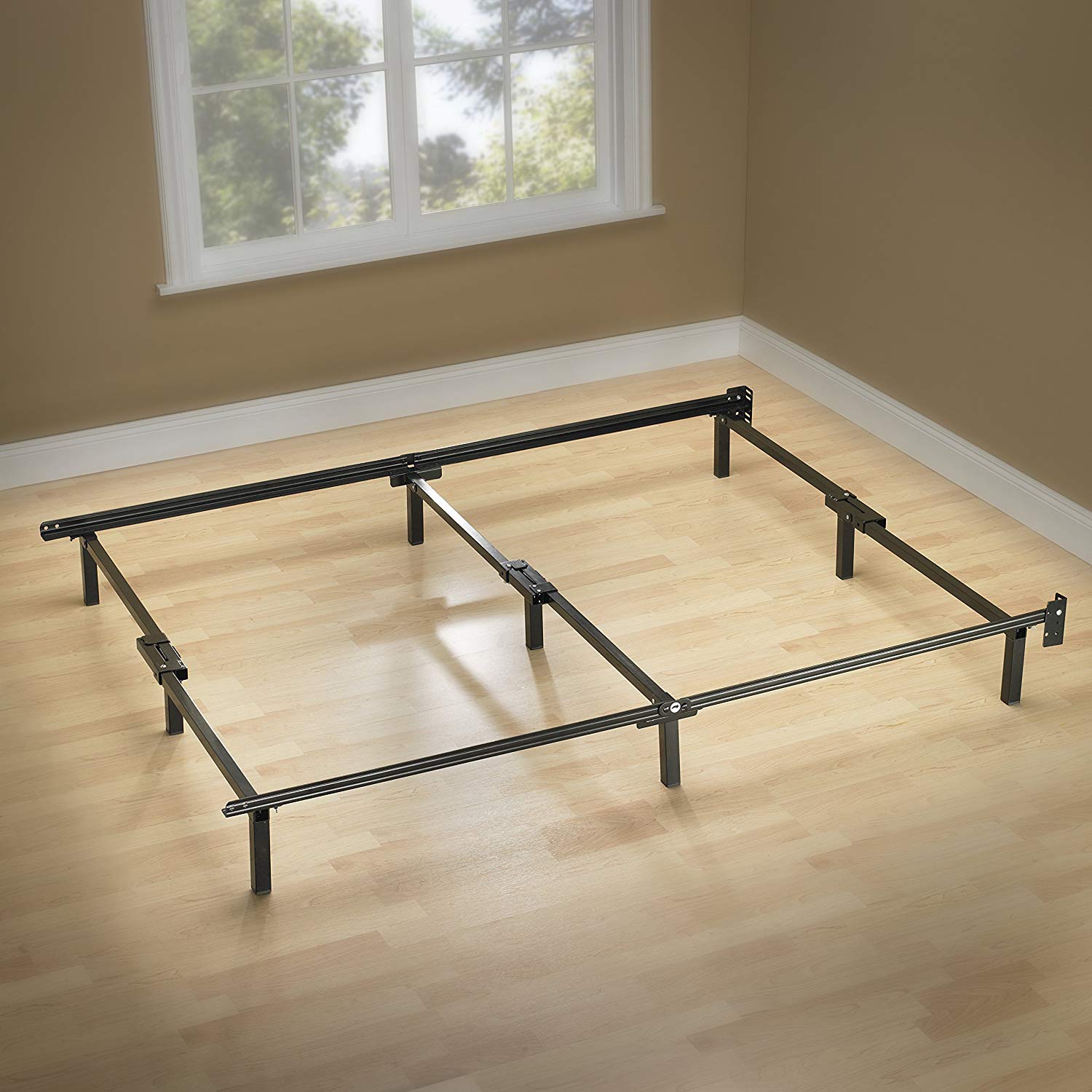 [Review] Zinus Compack 9-Leg Support Bed Frame
Assembly
Whoever designed this Zinus bed frame deserves a raise. It comes in a box that doesn't look like a bed frame would fit inside. The legs are attached to the frame, and you simply fold them out. You use bolts to keep them folded out and stay in place. The assembly took me less than 30 minutes. The way the pieces are latched and bolted to each other make the bed very sturdy. One person can surely do the setup. The instructions are well-written too.
With how the bed is set up, I can see that it is very easy to take apart and pack for a move.
Once assembled, the bed frame feels very stable. You will need to use a box spring with the platform. Make sure that you get the correct size for the bed spring and mattress, so they won't hang over the edge.
Stability
One thing I really love about this bed frame is the plastic caps at the bottom of the legs. I've tried pushing the bed across my hardwood floor and this didn't cause any scratches on the floor.
Nine metal legs support the bed frame. Both sides have three legs and then there are three more in the middle. The legs work great at distributing weight througout the bed. Having an extra leg right in the center keeps your box spring and bed from sagging. I have noticed that a lot of beds lack support in the middle, causing a dent on the mattress. I am also happy that this bed frame doesn't have slats. Slats tend to move around a lot. They can break too.
Our mattress stays in place and does not slide off the frame. Unlike my old bed platform, this one doesn't creak at all even if I roll over the bed.
It seems like it will stand the test of time. Will I be able to hand it over to my future kids? No. However, I'm sure I'd get good night sleep with this bed frame for a long time.
Style
The frame does look a bit plain but a pretty bedskirt can make it look elegant. You can also get an upholstered headboard to go with it. Since it has a very simple design, any headboard would look good with it.
With a box spring and a ten-inch mattress, my bed is just the right height. I don't have any trouble getting in or out of the bed. One thing I don't like about this bed frame is that it has very minimal clearance underneath. You can't fit a large luggage under it.
In My Opinion
This bed platform from Zinus is a very practical choice if you have limited budget. It is a lot cheaper compared to other beds simply because it doesn't have a headboard and footboard. This is for people who don't mind having a really simple bed. I would recommend this for students too. If you ask me, you'll be hard-pressed to find a better bed at the same price. – Amber G
---
Brand: Zinus
Product: Compack 9-Leg Support Bed Frame
---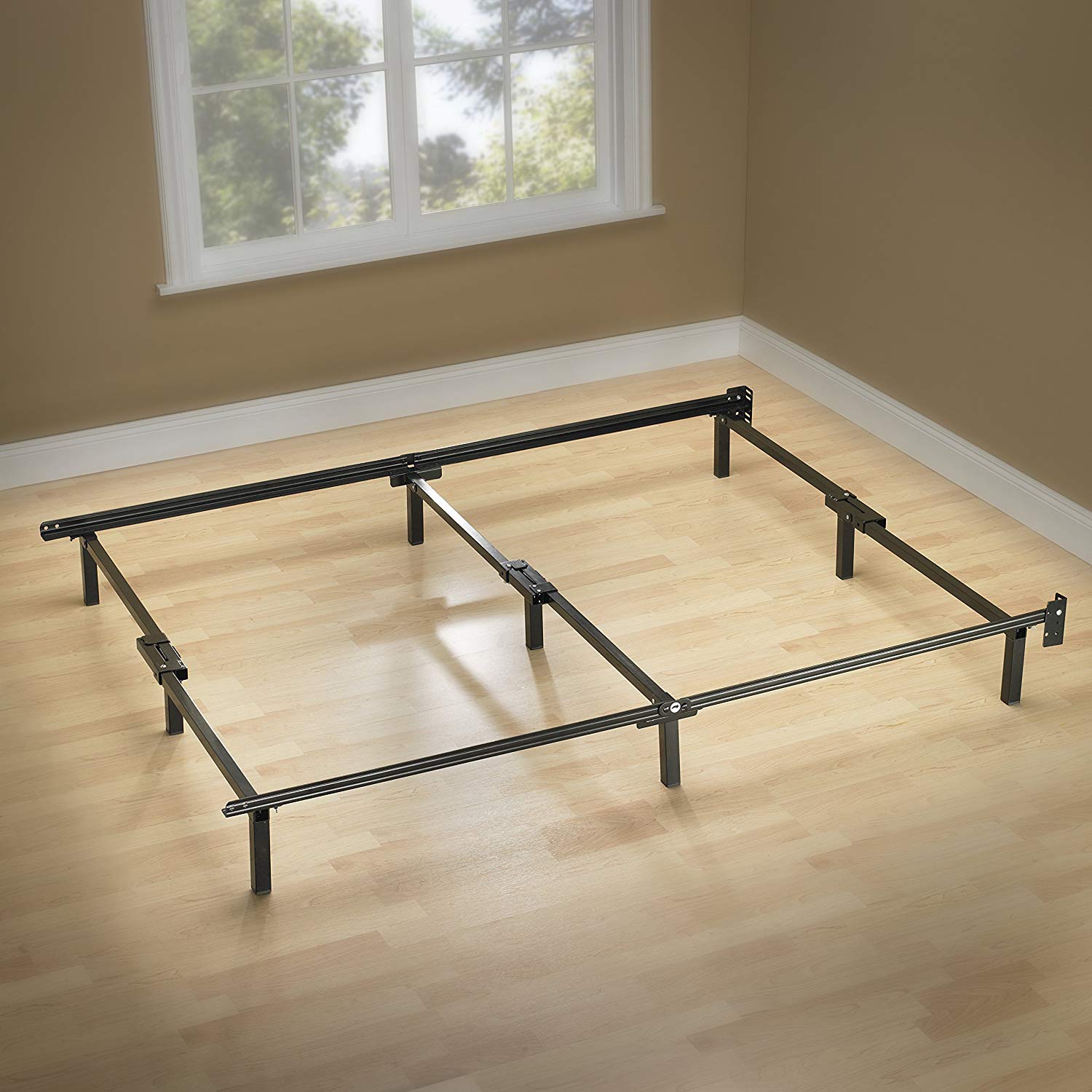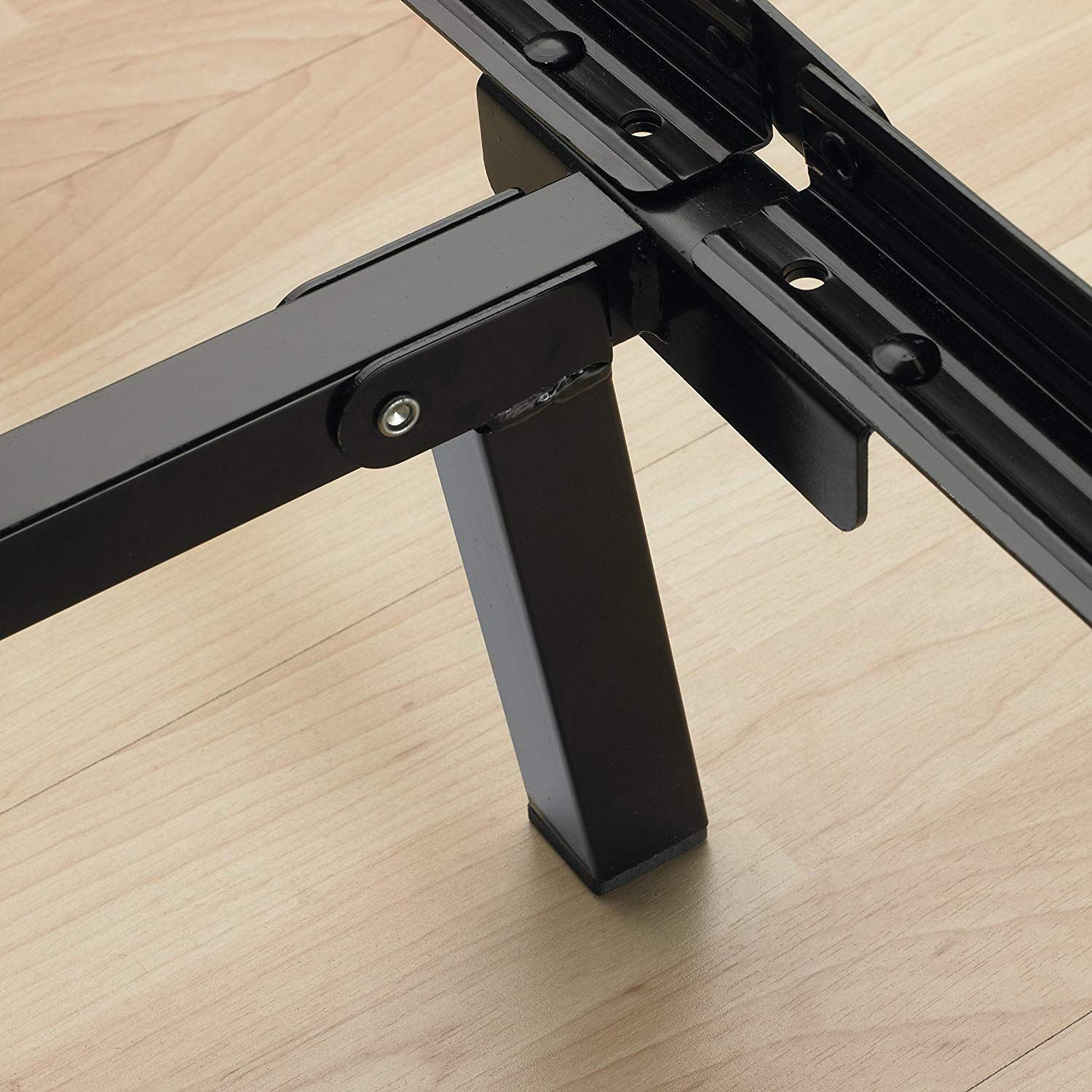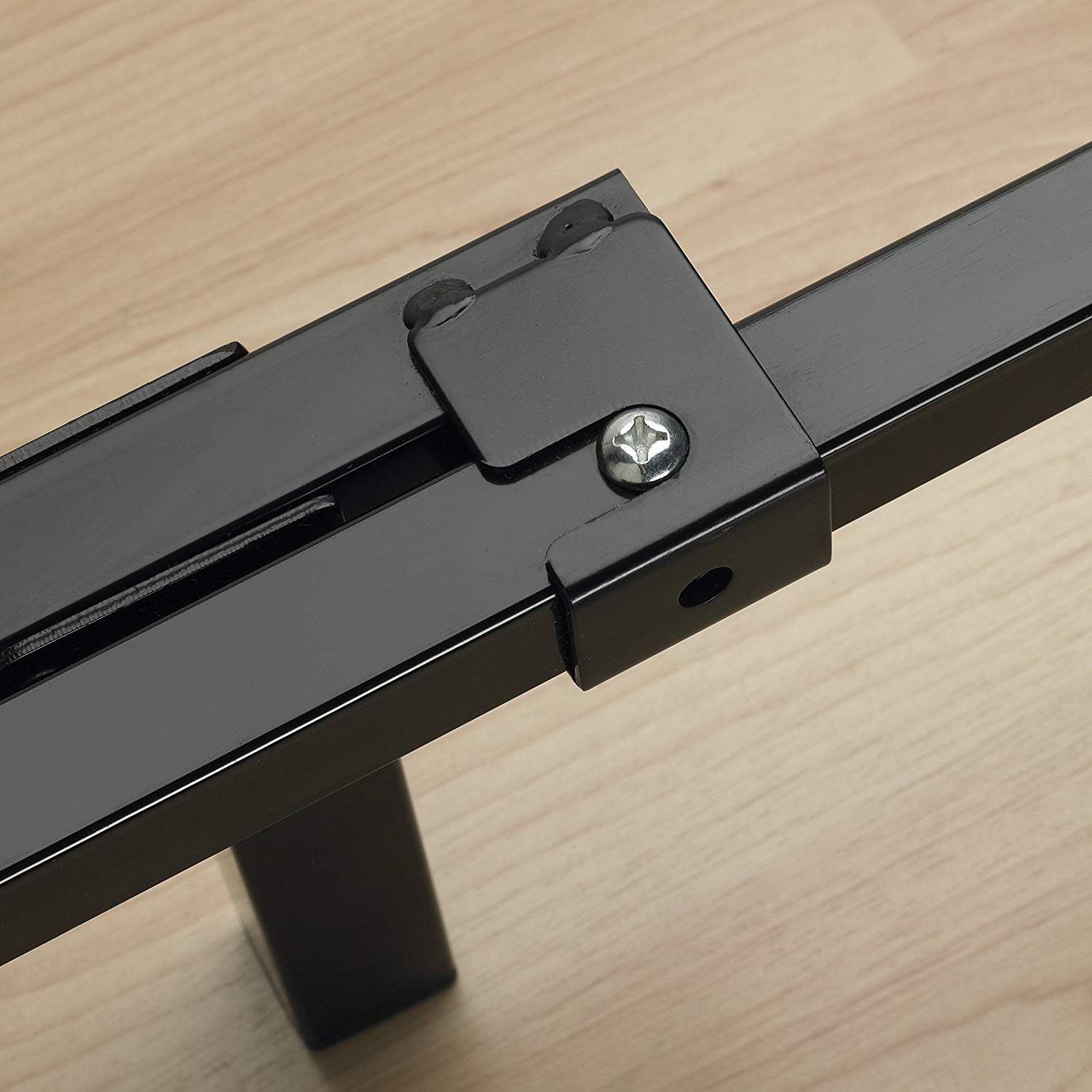 ---
Purchase the product on Amazon Marketplace