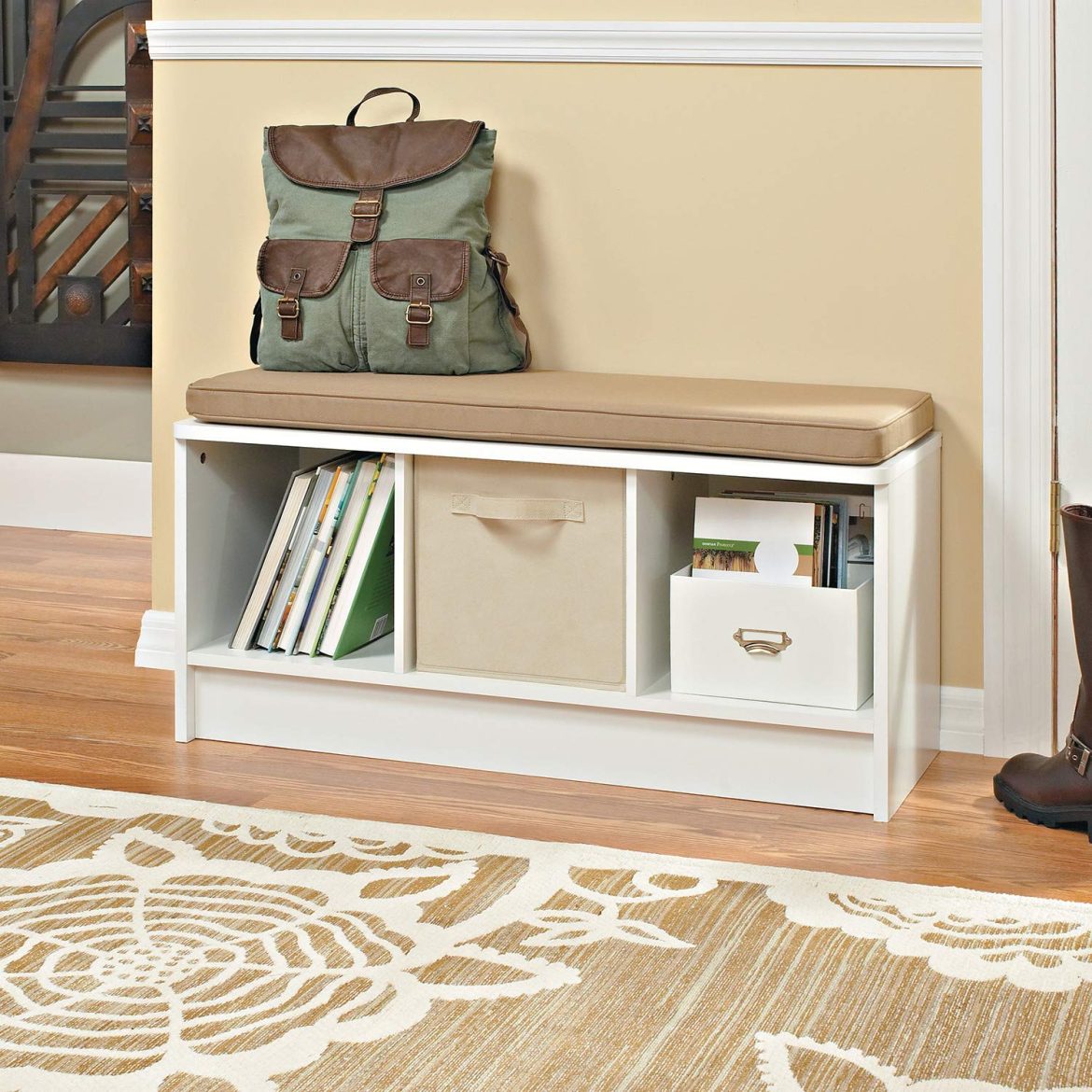 [Review] ClosetMaid Cubeicals 3-Cube Storage Bench
I found this storage bench when I was searching for a shoe rack. I got curious at the sight of a bench that doubles as storage, and I'm glad I went with my gut to get this. This is by far one of the best purchases I've made in my entire married life. You'll know why in this review.
Setup
The holes are pre-drilled. I had no problem lining up the parts with the holes. The instructions were easy to follow too. That is coming from someone who is not good with her hands. If I was able to put this together, you can too.
Storage
I got this bench so we'd have one place to keep our shoes. I got fabric cubes (from ClosetMaid too) to keep them organized. With the cubes, we can just toss our shoes in them. I don't even have to re-arrange the shoes! Getting this bench is a much better idea than just buying a shoe rack. With this bench, you can have a place to sit on as you put on or remove your shoes. Especially with high heels and rubber shoes, it can be pretty hard to put them on while standing. We have our bench by our entryway. That makes it a convenient place to store our guests' shoes.
I love that there are 3 separate cubbies on the bench. They make it easier to keep things in order. You can sort your items out and put them in their respective cubbies. I imagine it would have been harder to fix our stuff if it only has one long cubby.
This storage bench is just the perfect size for our narrow entryway. It would work in small spaces. It is compact and with the three cubbies underneath, it makes the most out of every space there is. I am impressed with the bench's design. We are actually considering to buy another one of these for our living room. It would surely help in minimizing clutter in the room. It can also serve as extra seating space for visitors.
Comfort
Comfort is not this bench's best suit. The cushion is a bit thin, so I wouldn't suggest sitting on the bench for hours. What I like, however, is that the cushion is held into place by Velcro strips. The cushion's cover can be zipped off as well. You can then wash it clean. The felt pads underneath the bench is a nice touch. They protect wood floors from scratches.
Quality
Two people can sit on the bench. It is sturdy and I won't worry about it giving in. Although it's not solid wood, the bench is very sturdy. For the price, you can't possibly expect the bench to be made of real wood.
I would recommend this storage bench without reservations. This would work well for people who like to get the most out of every inch of their house. This is also a less expensive alternative for an ottoman. Ottomans can cost about twice or thrice as much as this bench.
Although ottomans are usually more comfortable to sit on, they basically serve the same purpose as this bench. – Helen M
---
---
---
Purchase the product on Amazon Marketplace