[Review] BCP Upholstered Tufted Faux Leather Convertible Couch
Setup
The assembly of this sofa bed was a breeze. All I did was to screw in the legs and flip the futon over. You do have to make sure that you have tightened the screws. That way, you're certain that the futon is solid. I like the fact that I didn't need any tool during the setup. I am not a DIY person and working with tools is a nightmare for me.
Convertibility
I live in a tiny apartment and I've learned to love multi-purpose things. I have to make the most out of my available space. This futon is just one of the many ways I do that. I don't have room for a couch for the living area plus an extra bed for unexpected guests. This sofa bed gives me both in one piece of furniture. It is exactly what I was looking for.
Turning the couch into a bed and vice versa is simple. You don't have to push too hard to make it flat. You can also recline the back if you feel like lounging in front of the TV.
Comfort
This is a futon, so it's obviously not meant for sleeping on every night. After all, it's not a mattress. It is pretty handy as a spare bed. The cushion is quite stiff. I don't mind that because I know it would get softer in time. It would someday get a dip on the parts where people sit on. Having a stiffer cushion could delay that. It won't keep that from happening but at least it would take some time.
The couch is not as plush as regular ones, but you won't feel the frame underneath the cushion. It isn't the most comfortable futon I've come across. If you have the money to get a plusher futon then go ahead and buy that. I was working on a tight budget, so this was my best bet. It's affordable and had great reviews. It was an all-too-easy choice for me. I haven't changed my mind even after using it for 4 months. I still think this sofa is very much worth my money.
The sofa is large enough for 3 adults to sit on at the same time. My friend also noticed that it sits low to the ground. I didn't notice because I'm not tall and, well, I don't mind it at all. I think futons shouldn't be too tall because if they were, it would hurt if you fell off while laying down on it.
Design
The sofa is simple yet elegant. It doesn't have so much details which I prefer. I got the black one, but the white does look pretty in the pictures. I do wish that there were more color choices. If there was one in light brown, I would have gotten that instead of the black. I like the texture of the fabric as it repels liquid and is easy to clean. Just wipe it clean with a damp cloth and you're good to go. – Jennifer P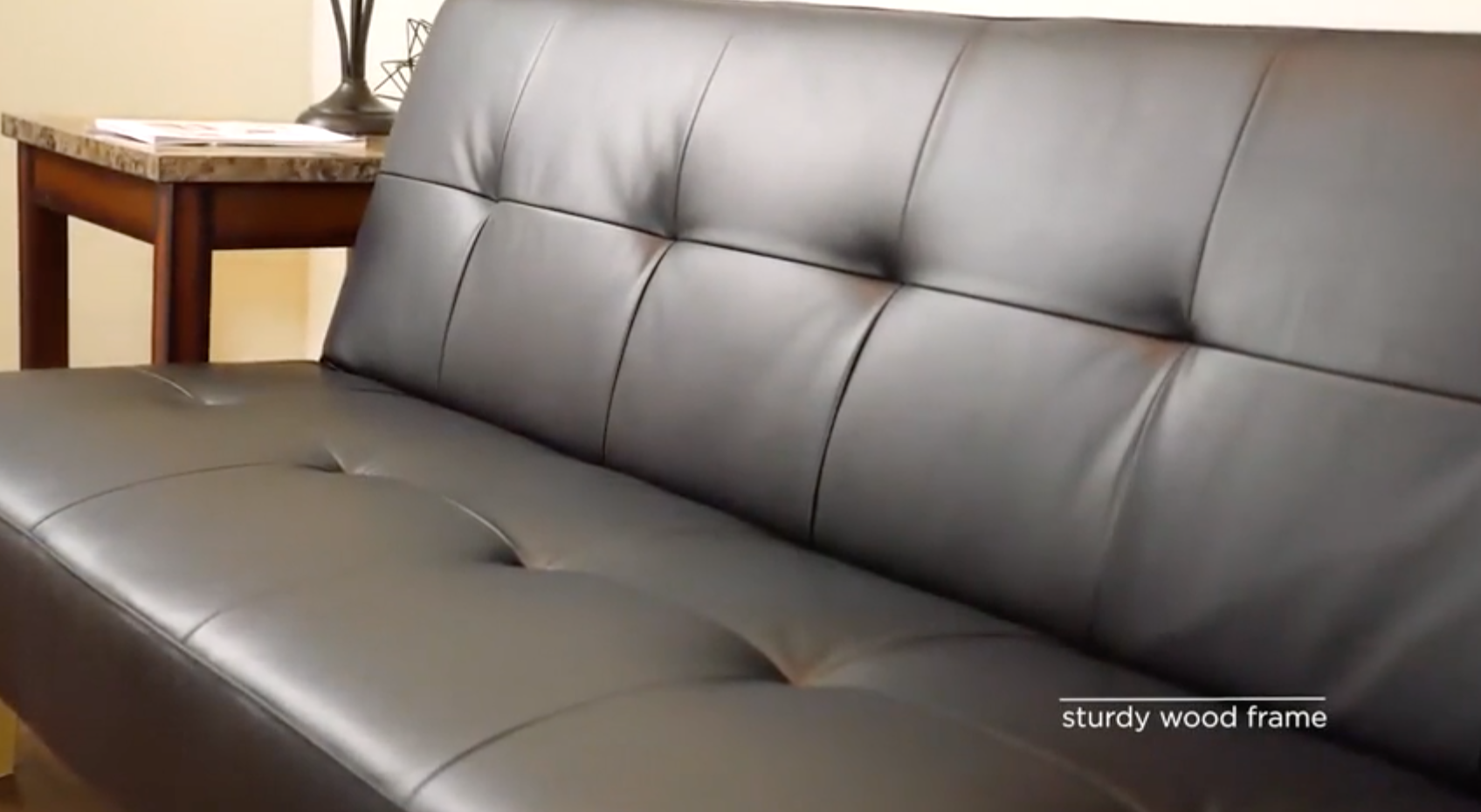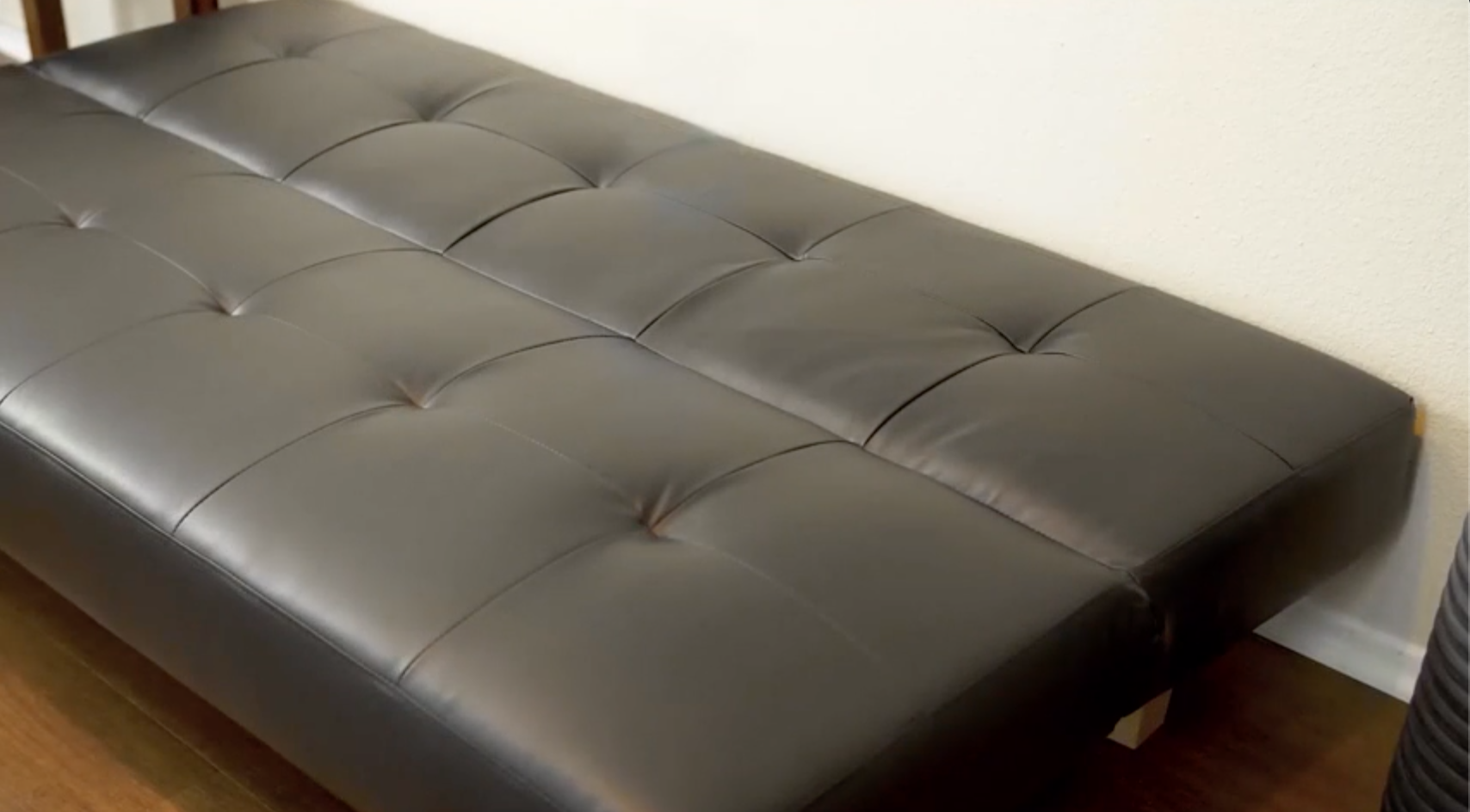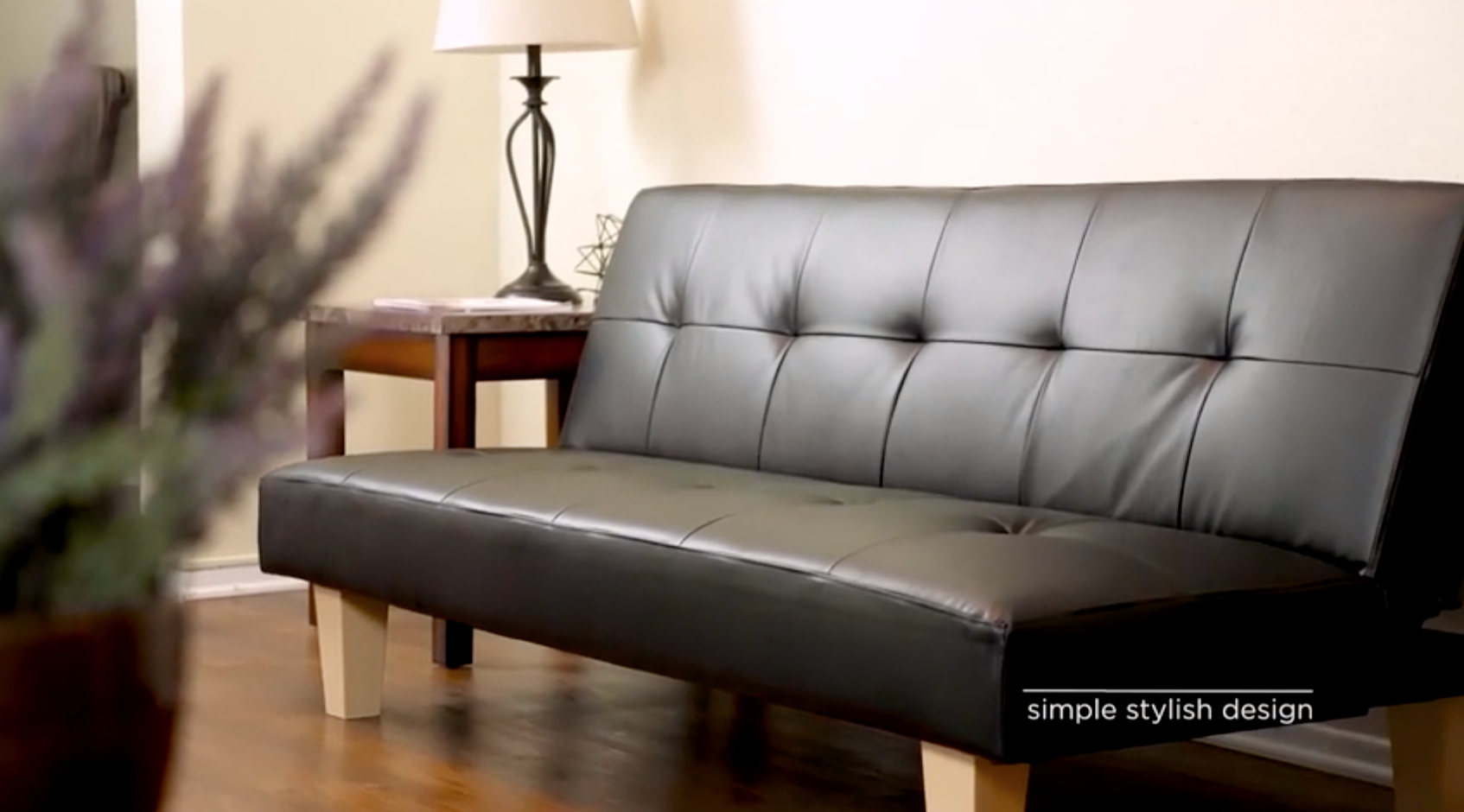 ---
Purchase the product on Amazon Marketplace with free shipping
---