[Review] Roundhill Furniture Tuchico Contemporary Fabric Accent Chair
First Things First
I've never felt comfortable with getting furniture online. I worried about getting incomplete or damaged parts. To my relief, everything were in place and in good condition. This beautiful accent chair is easy to assemble. You can even put this together without taking a look at the instructions. It is a one-man job. My husband offered to help but I insisted that I do it myself. I was pretty pleased that I was able to assemble this elegant chair on my own.
The accent chair looks as pretty as it did in the pictures. It looks very attractive in our living room. I intended it to be a filler for an empty spot we had and it serves that purpose really well.
Comfort
In terms of comfort, I couldn't say much positive things about it. The cushion is thin and stiff. The chair is not made for daily use or long hours of sitting. It is more advisable for occasional use. If you're after an attractive accent chair then that shouldn't stop you from getting this. However, if you really are looking for a comfortable chair you'll use every day for long period of time, you have to keep looking.
On the plus side, the chair is wide. A regular adult can sit comfortably. When I sit, I still have space left on my sides. I can even sit with my legs on the seat. The seat has a good depth too. I use the chair for reading on weekends. It is also useful as an extra seat for guests.
Durability
The wood legs are sturdy. They support the chair well and keep it from shaking. Despite the slanted design of the legs, they are very sturdy. They may look unstable but you don't need to worry about the chair's durability. As long as you tighten them during the assembly, the legs should hold up without issues.
The fabric feels like a high-quality polyester. It looks like a durable material. Stains come off easily and when wet, it dries quickly. Fabric chairs require zero maintenance aside from the occasional cleaning. If you have pets that shed, you may have to clean it more often.
The chair is surprisingly heavy. I guess that says something about its quality. Eight months in and it's holding up well.
Design
The color is just as shown in the pictures. I got the gray because the color would go well with the rest of my furniture. The chair really nails it in terms of looks. It has made my living room more chic. I imagine it would look great in the office and possibly impress your clients. If you are going for a modern interior, this accent chair would make a good addition. I have received countless compliments for the chair.
Final Thoughts
I'm extremely pleased with this contemporary accent chair. What it lacked in comfort, it definitely compensated with the aesthetics. It looks way more expensive than it really is. Overall, I think this is a great buy. I got exactly what I needed at a price within my budget. – Katrina M
Other Popular Reviews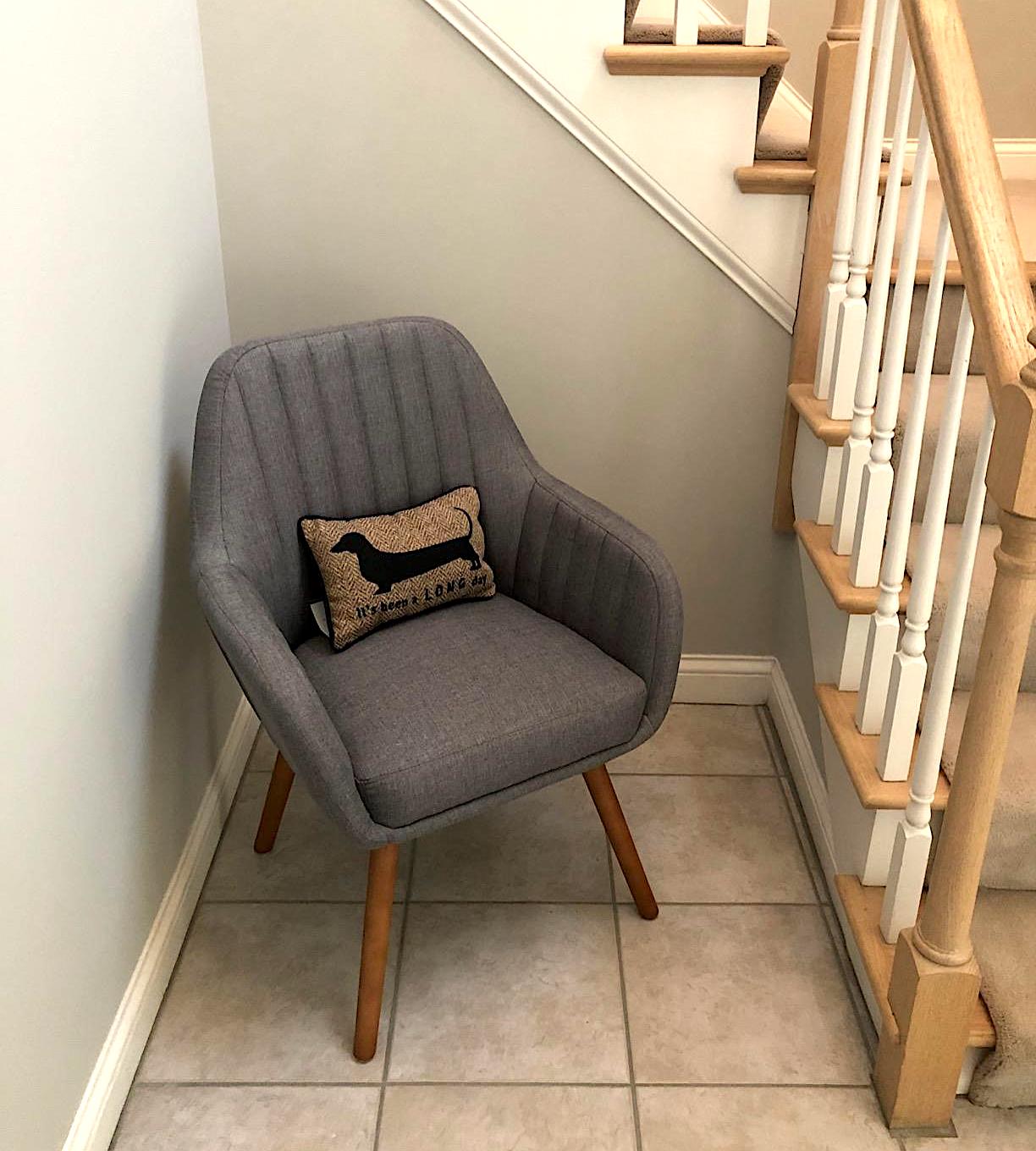 "I bought this chair for an awkward nook in my foyer. The size is great and I love the color and style! My husband said he wouldn't want to sit in it all day but for a conversation area or putting on his shoes, it's just fine! I don't expect much sitting in this chair- I really wanted it for its style and it delivers on that! The color is true to the picture and the wood legs add a nice element." – S.C.W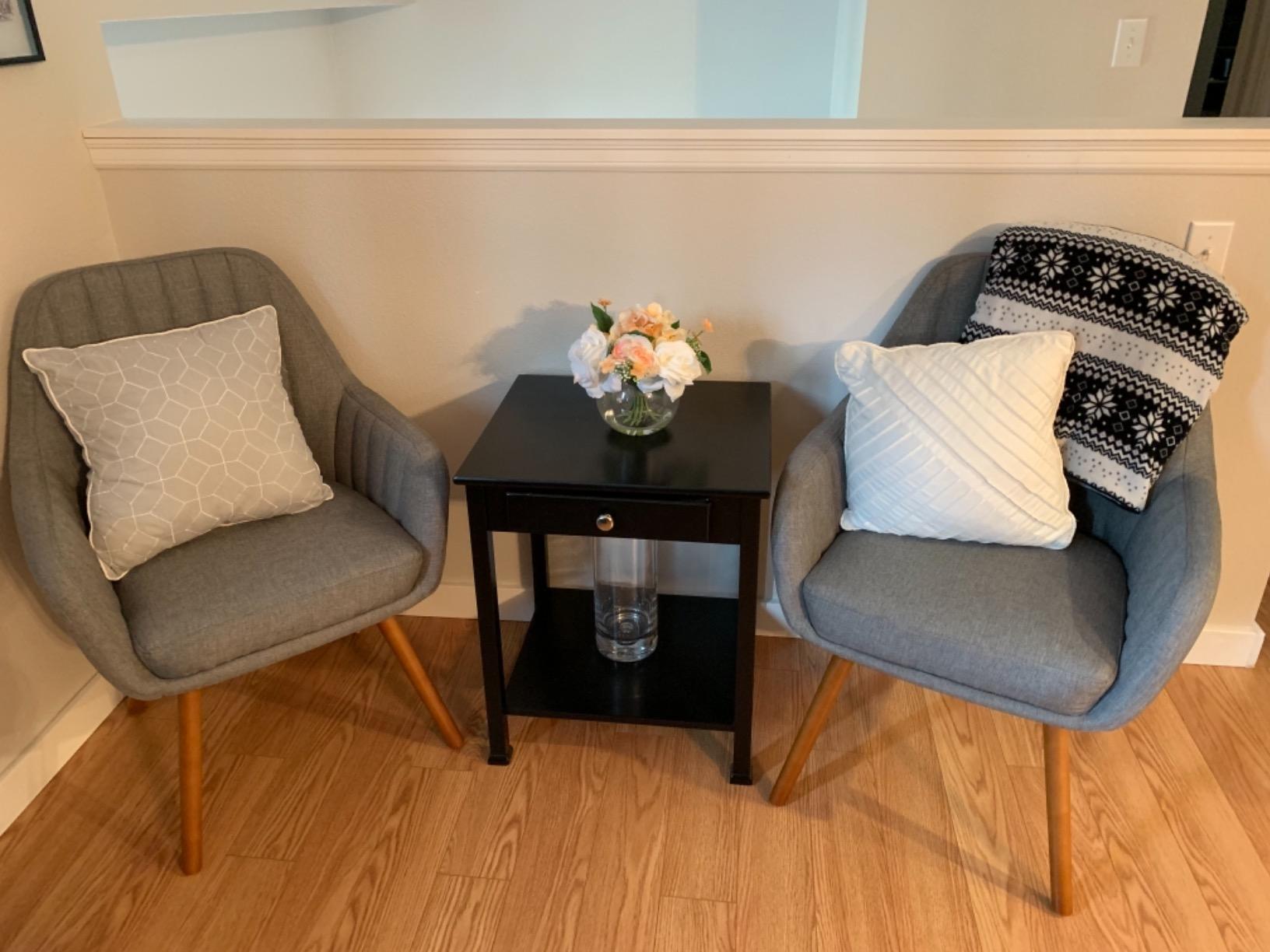 "For the price these chairs are excellent! The assembly was very easy and they seem sturdy enough. They are a little lower to the ground then I expected (I didn't measure because these are just filler chairs anyway), but still I really like them for decor. The look is very modern and the wood legs add a nice touch." – kaitlyn.blogs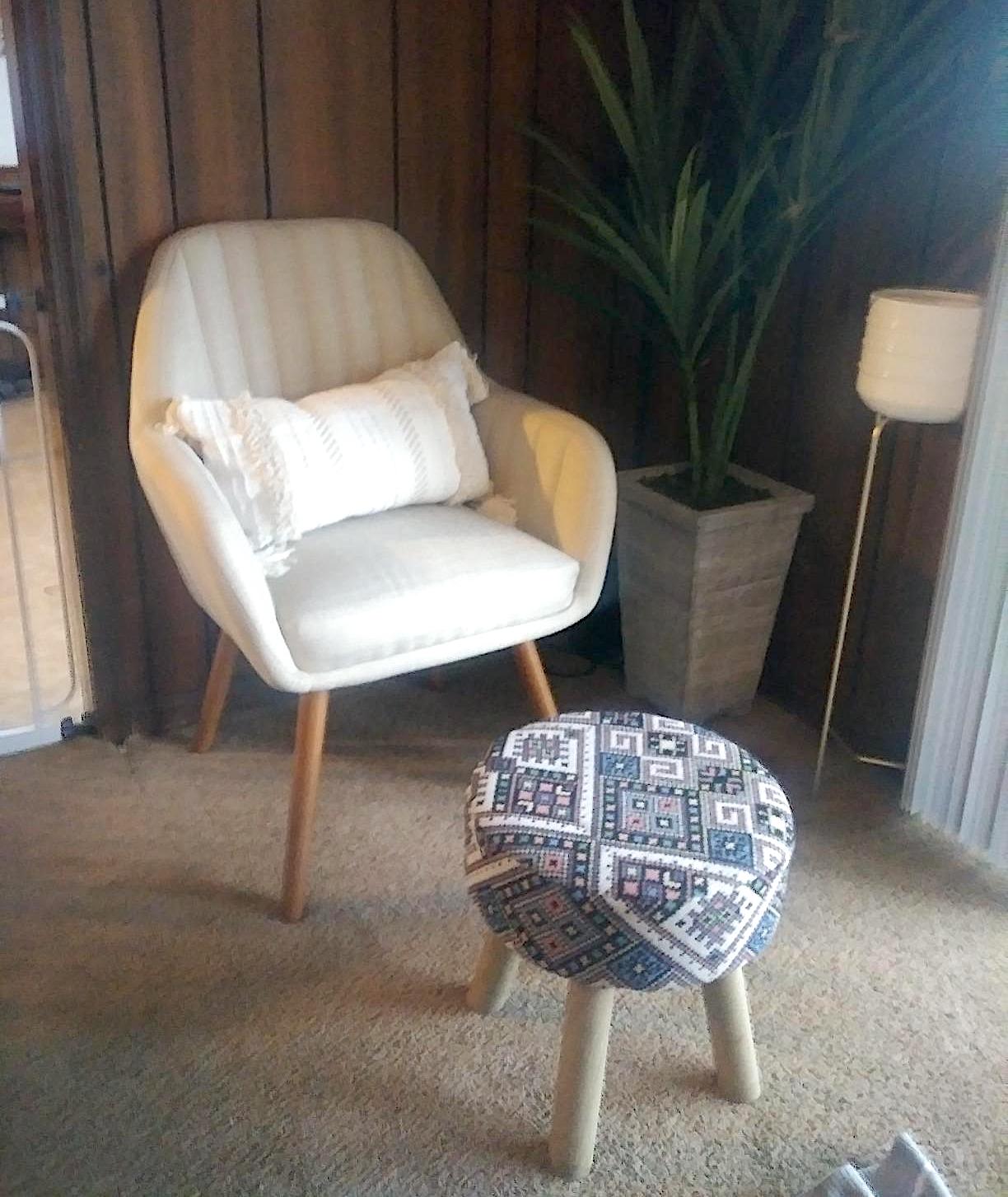 "This chair is definitely high quality, very thick firm fiber and seems easy to clean. Its also very firm. Seems it will last for a long time. Great investment as I was looking for a good chair to crochet in." – Anonymous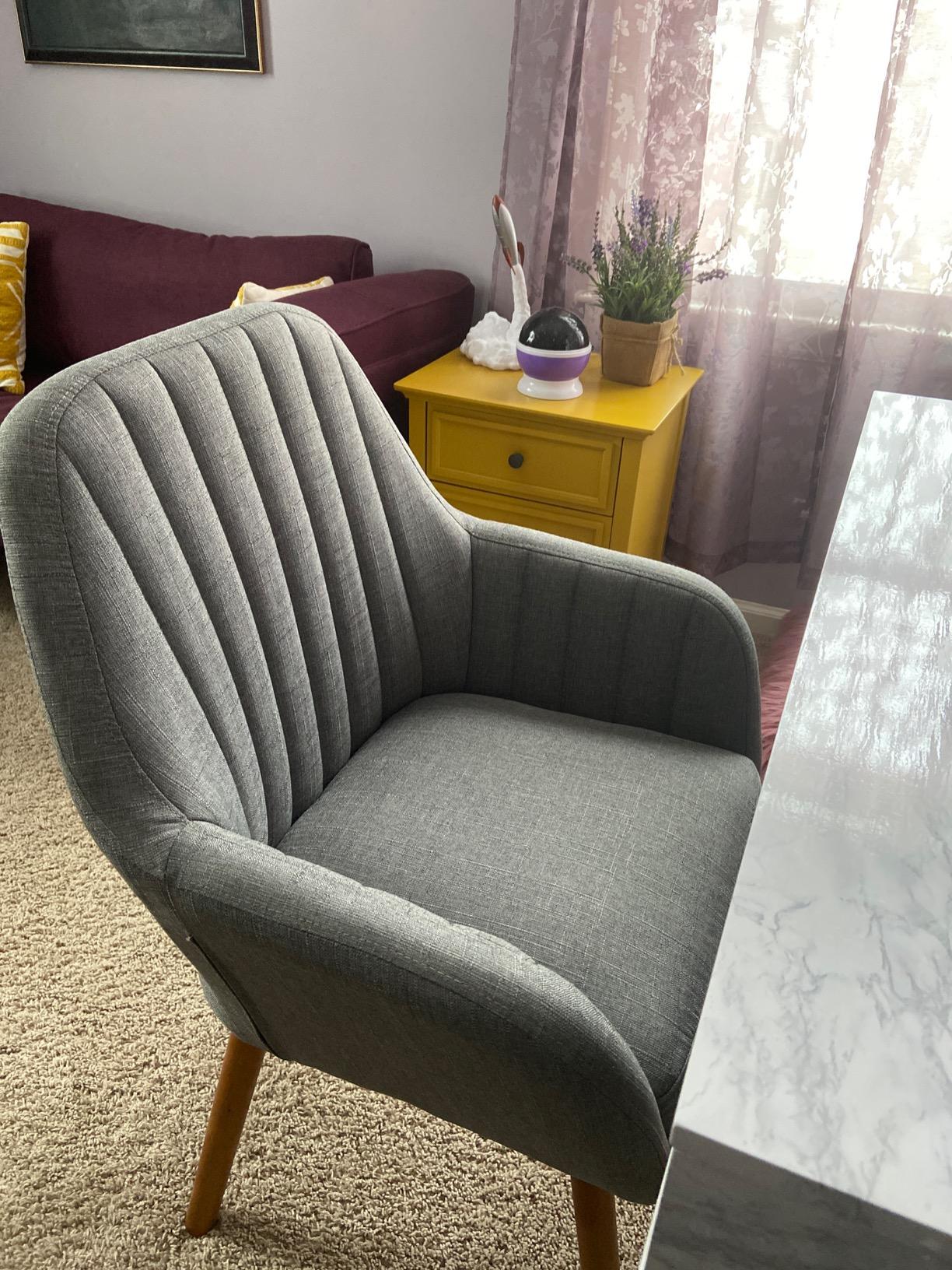 "Really great product for the price. Chair is sturdy enough and comfortable enough to spend all day working at my desk. I also recommend this chair for dining room tables too! The material is very nice." – Chris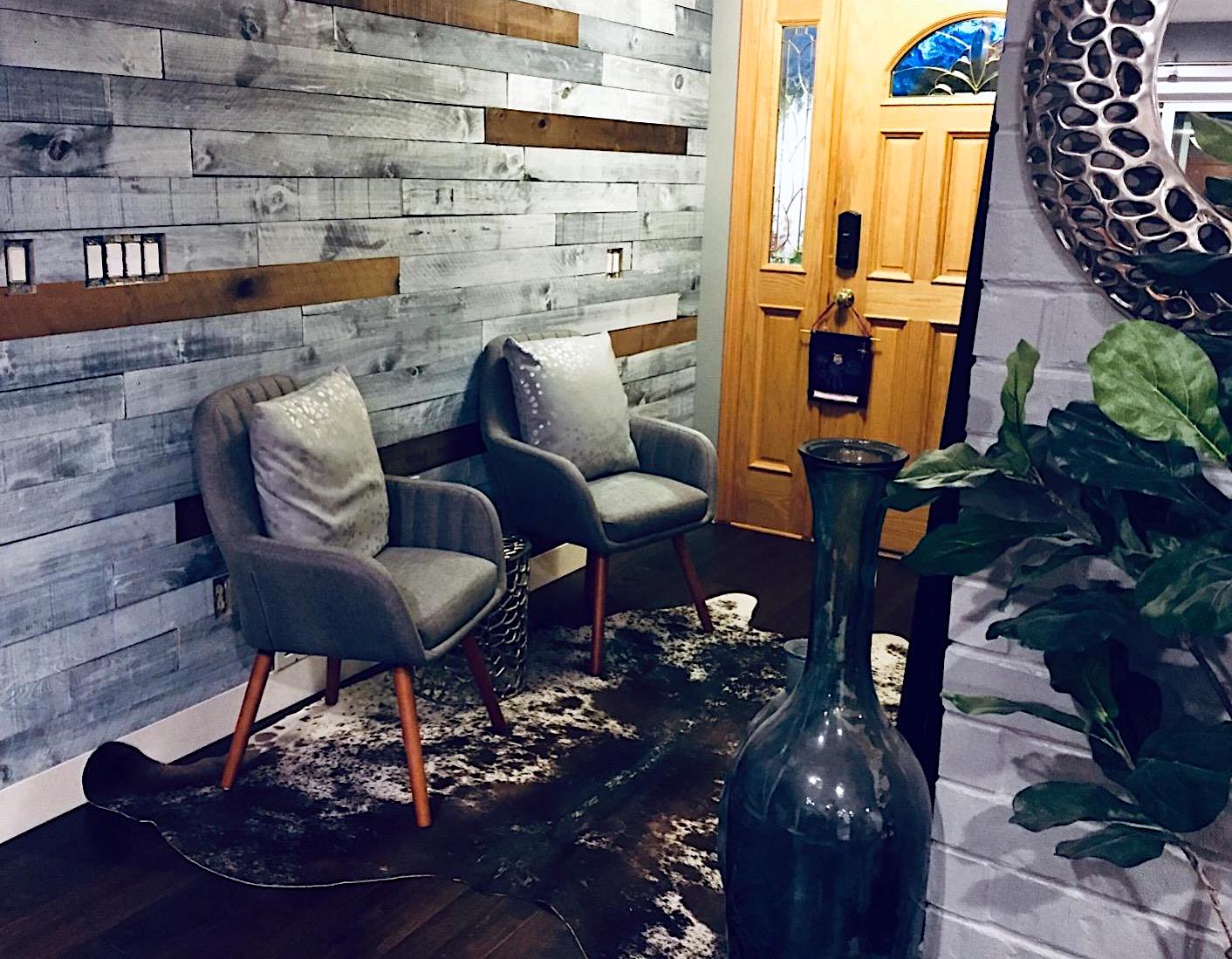 "I actually like the firm feel of these chairs. Looks great! Would recommend to anyone." – Koy Saechao-Ly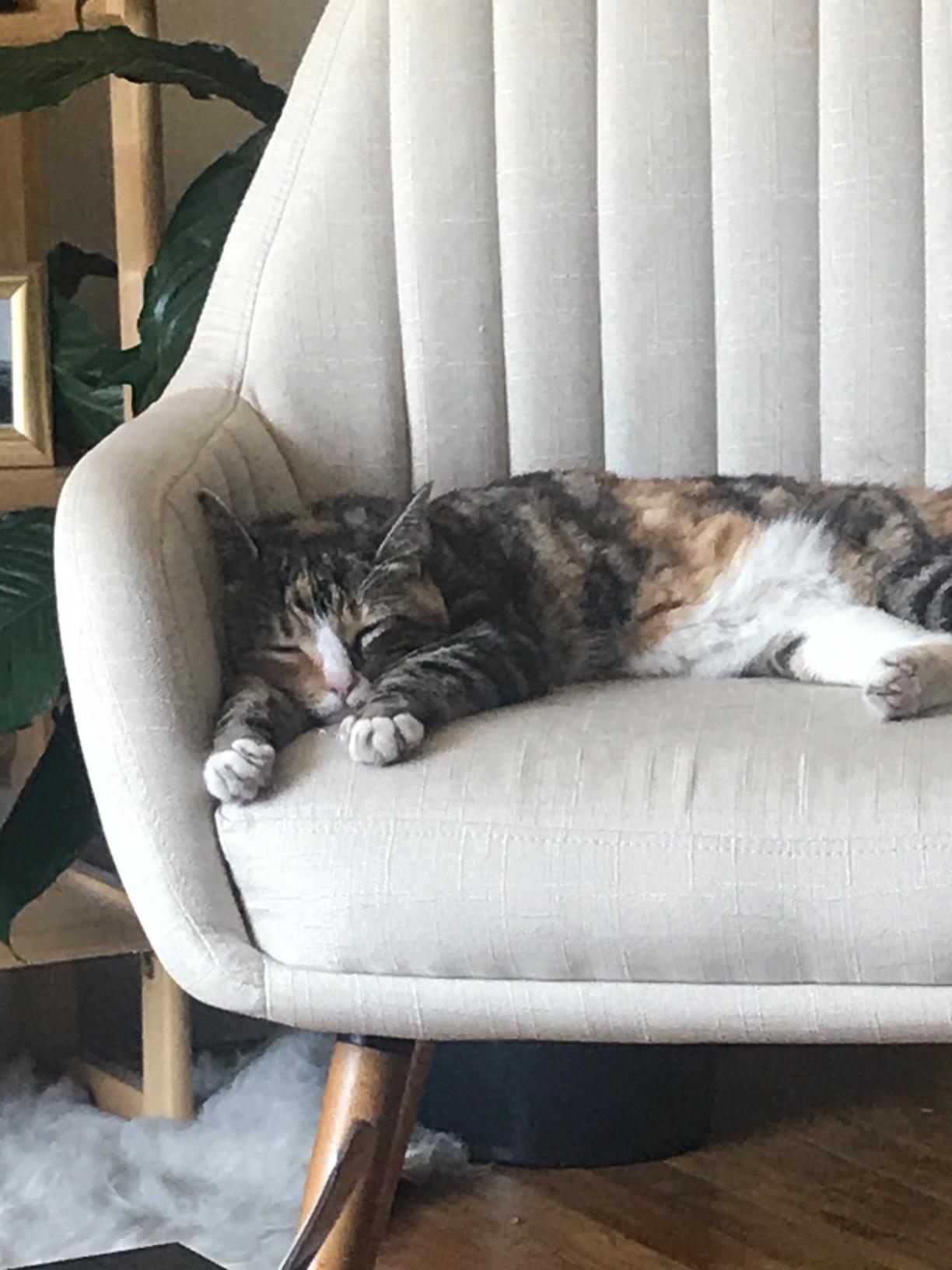 "Really comfy and super cute! Plus the kitten loves it!" – Chelsea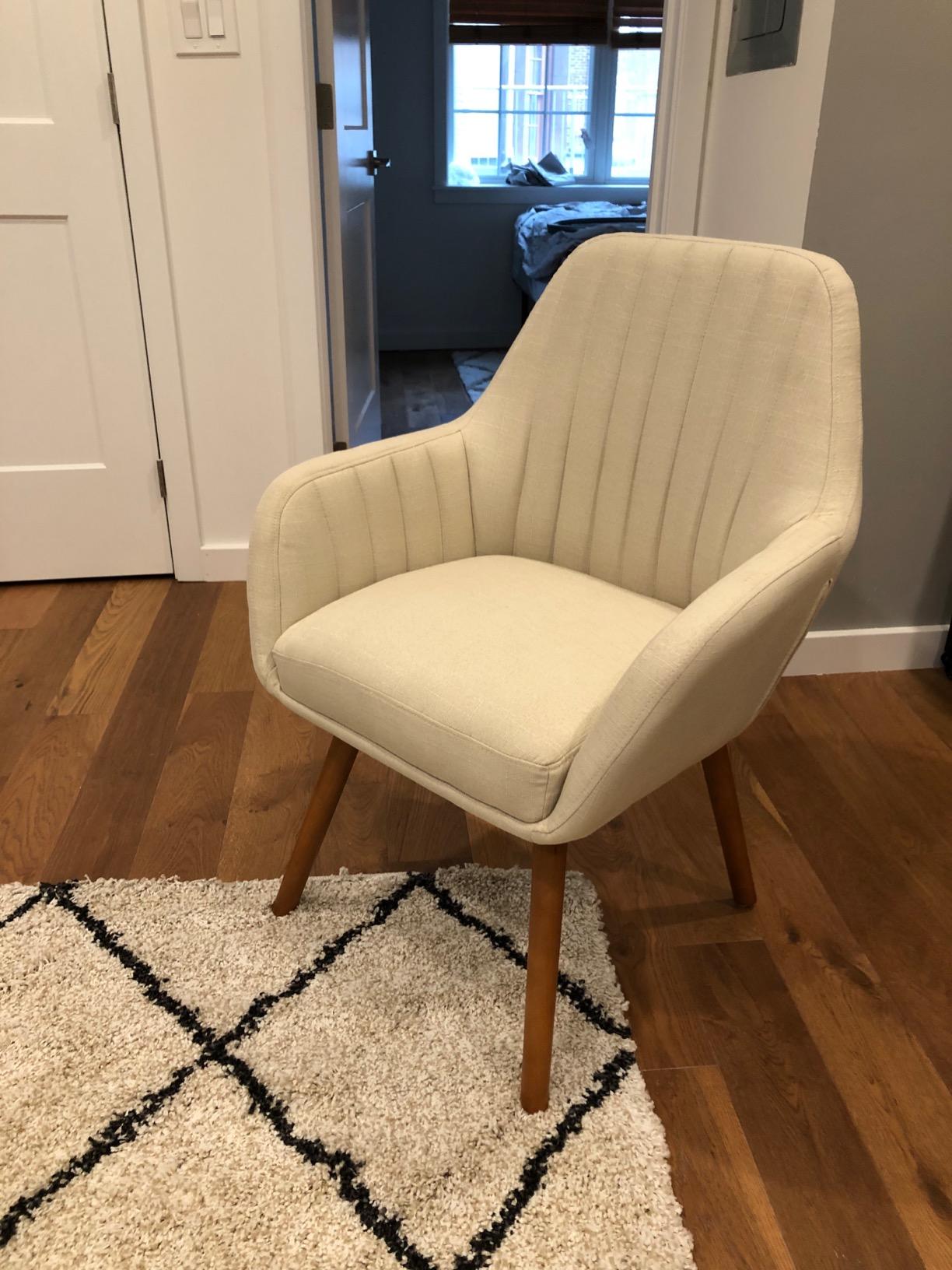 "This chair is so cute! I think it's the perfect accent chair if you're looking for something modern and less bulky. Assembly was quick and painless!" – Sara
---
Purchase the product on Amazon Marketplace (USA and CANADA) with free shipping
---