[Review] BCP Folding Wood Adirondack Lounger Chair
Highlights
• Minimal assembly required
• Foldable for easy storage and convenient transportation
• Beautiful natural wood finish; may be painted on if preferred
Assembly
The chair is inclusive of all required hardware and a small wrench. Don't use the supplied wrench. Instead, use a power drill and a Phillips screwdriver. There are over 50 screws, which would easily tire your arms if you did everything manually. Each piece is labelled with letters. Sorting similar pieces together will make the setup much less confusing. At a normal pace, assembly would take approximately 2 hours.
The surface is pre-sanded. If you plan to paint on it, you will need a completely smooth surface. To achieve this, you would need to sand it further. Make sure to do the sanding and painting prior to the assembly.
Comfort
The chair is made up of slats. Once you are seated, though, you won't feel the slats on your back or bottom. If the slats bother you, you can get back and seat cushions. You can have them custom-made or get cushions with just the right size. I like that the armrests are wide too.
In terms of size, this adirondack is a great fit if you're after a comfortable lounging chair. It is wide enough to fit bodies of different sizes. The depth of the seat allows you to lean all the way back. It doesn't sit too low to the ground. Take note that the height is not adjustable.
The backrest is tall and slanted at a good angle. It is low enough to allow for a relaxing time but high enough so you wouldn't have a hard time getting up from the chair. This feature makes this adirondack suitable for older people.
Durability
The product description sets the weight limit at 300lbs. The chair is fairly stable and doesn't wobble. As long as you don't stand on the chair, it would hold up well. As an outdoor chair, it can withstand elements like the sun and rain. As with any case, practice your sound judgment. Keep the chair inside on windy and stormy days. Moreover, keeping the lounge chair out of the sun and rain can prolong its life. Applying an outdoor sealant is highly recommended.
The lounge chair folds with ease. You can easily store them away in the winter or fit it in your car's trunk. However, the chair doesn't fold as flat as expected. It is still a bit bulky, so storing it behind the door is not a good idea. You can keep it inside a large closet instead.
The Verdict
For the price of less than $70, this is a smart buy. I'm certain that there are chairs with a quality far more superior than this one. Unfortunately, these would come at a higher cost. This chair isn't built with the best materials but it comes down to how you use and store it. As to be expected from Best Choice, they have again delivered an affordable yet high quality furniture.
Other Popular Reviews
"We are pleased with our chairs! We didn't love the color so we just added a darker stain and seal combo over the top before assembling. It took about an hour to assemble the chair and was easy to do. These chairs are a tad smaller than a traditional Adirondack chair and we really like that because our deck space isn't very big. I would recommend these chairs!" – Kim W.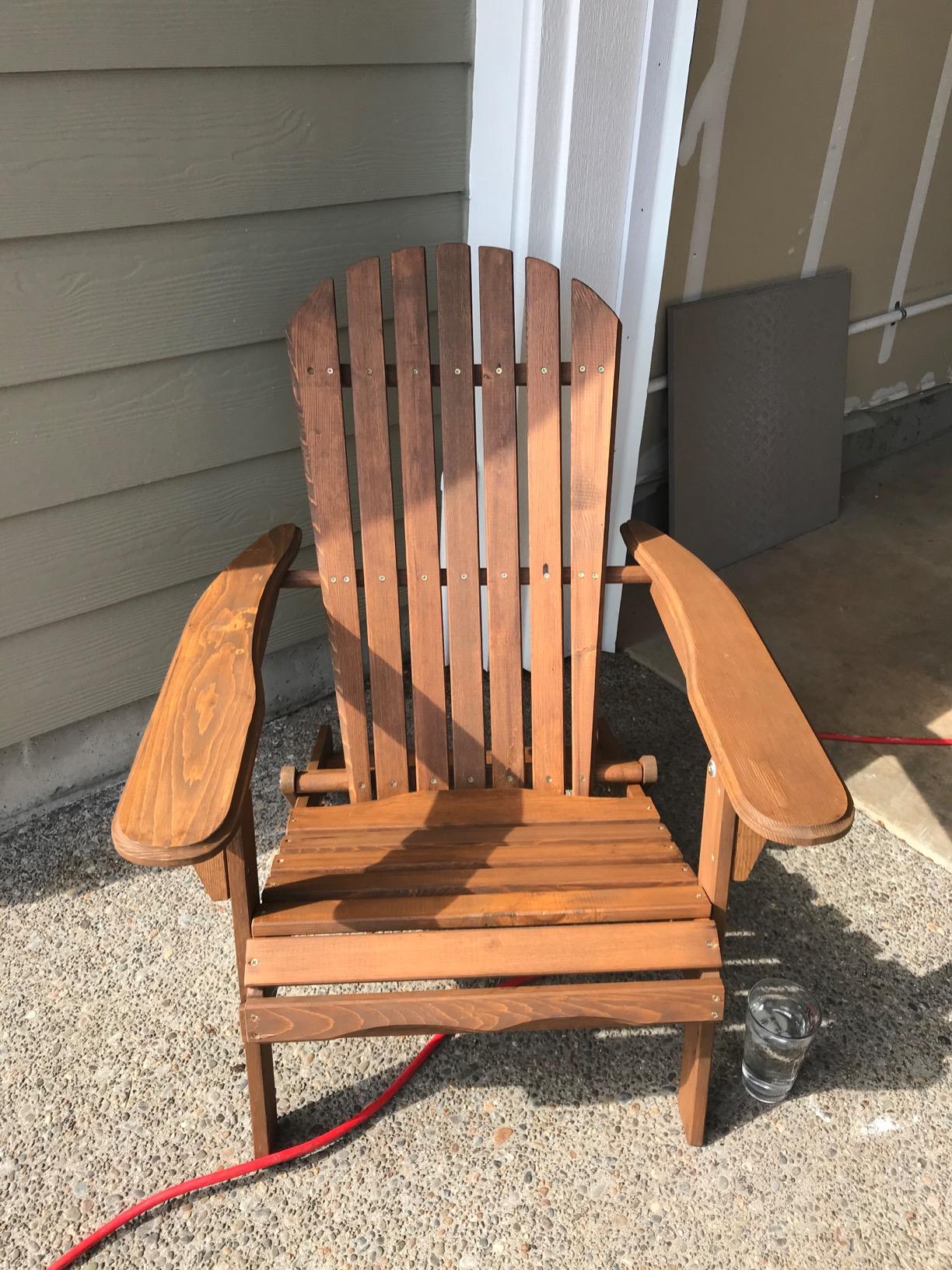 "I bought these chairs because I saw a review by an artist in New York who painted hers for her studio. I fell in love with the color scheme she used. And I am in the process of duplicating it to some degree. I am still not done with it but it's getting there. This chair is sturdy and solid. It folds up for winter storage. I have since seen these chairs already assembled at various stores where we live for three times the cost of this one. I'm a happy camper." – Shanara Schmidt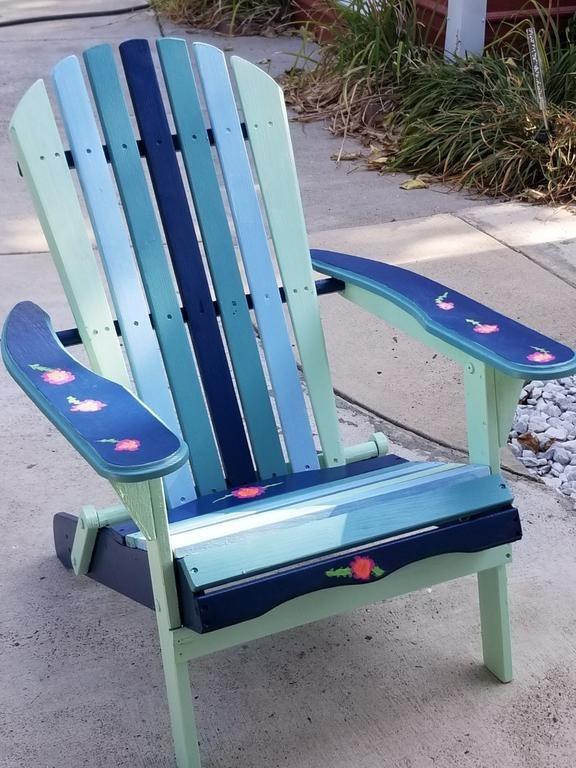 "These Adirondack chairs were fairly easy to assemble and felt sturdy enough for prolonged use. If you're old like me, get a good cushion so you won't need to do a combat roll to get out of it." – Dee Green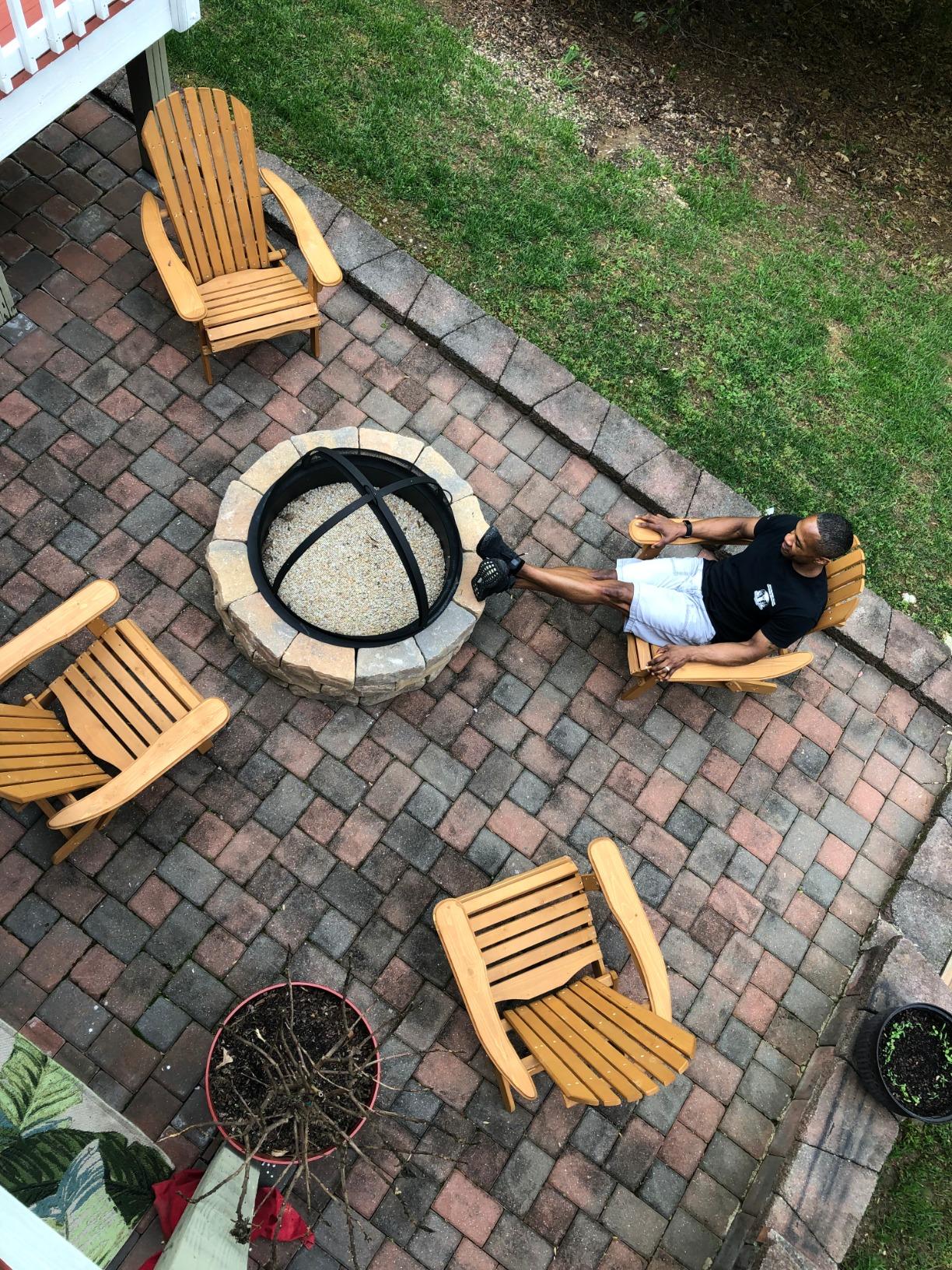 "I was sceptical when I opened the boxes. I couldn't envision how these pieces would come together to make a chair. I laid out all the pieces and followed the directions which were straightforward. It took 30 mins for the 1st chair, and 15 mins for the 2nd chair. I stained them with a mahogany red stain. Perfect for $73 each. If the price drops again from $120, I will buy 2 more." – Queen84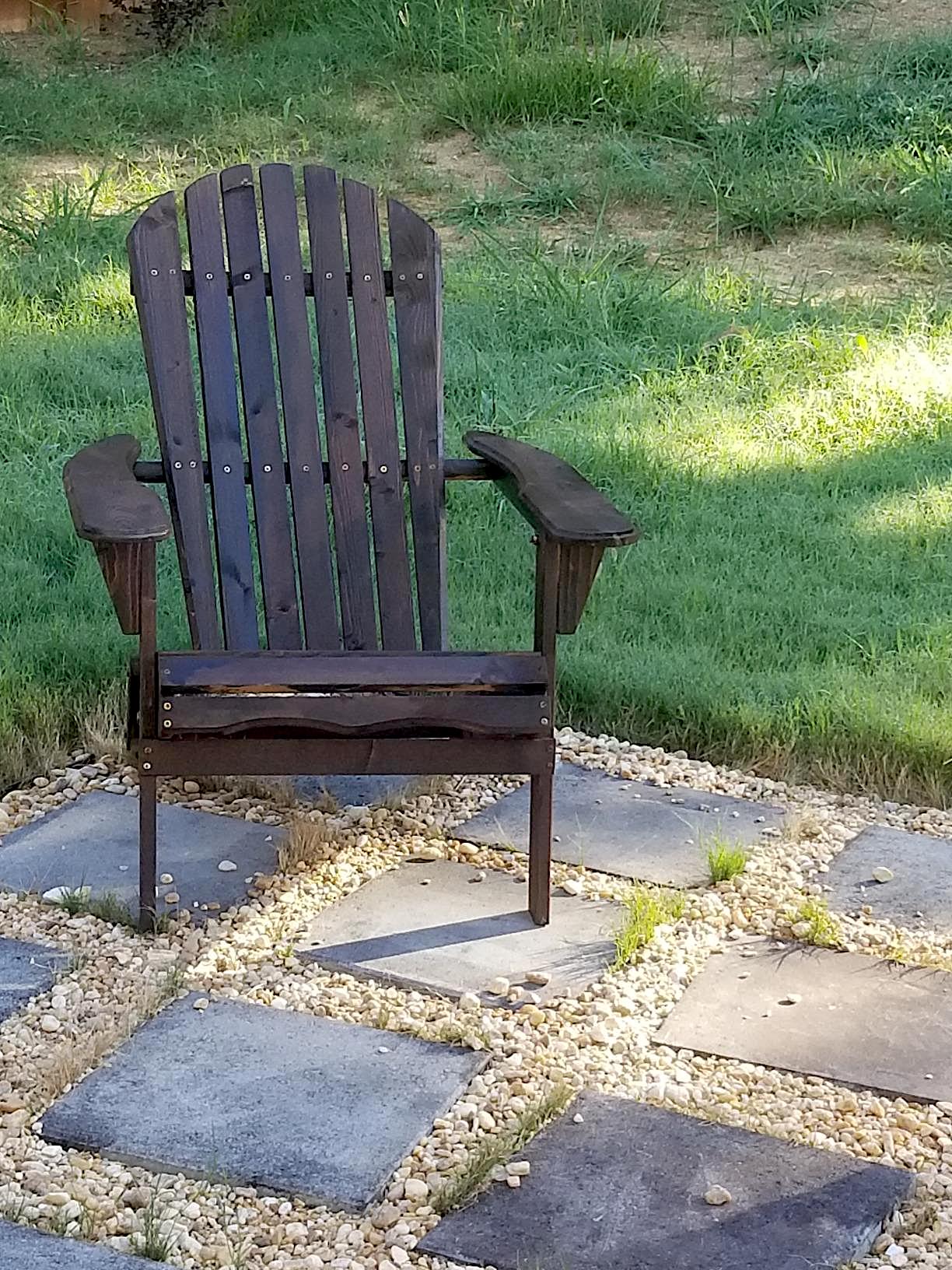 "I am amazed how nice these chairs are. I assembled them myself and though not fun it was not difficult and worth the MASSIVE savings compared to others I was looking at costing triple what these cost for one chair! They are beautiful and comfortable. No idea how they will fare outside but time will tell." – Gina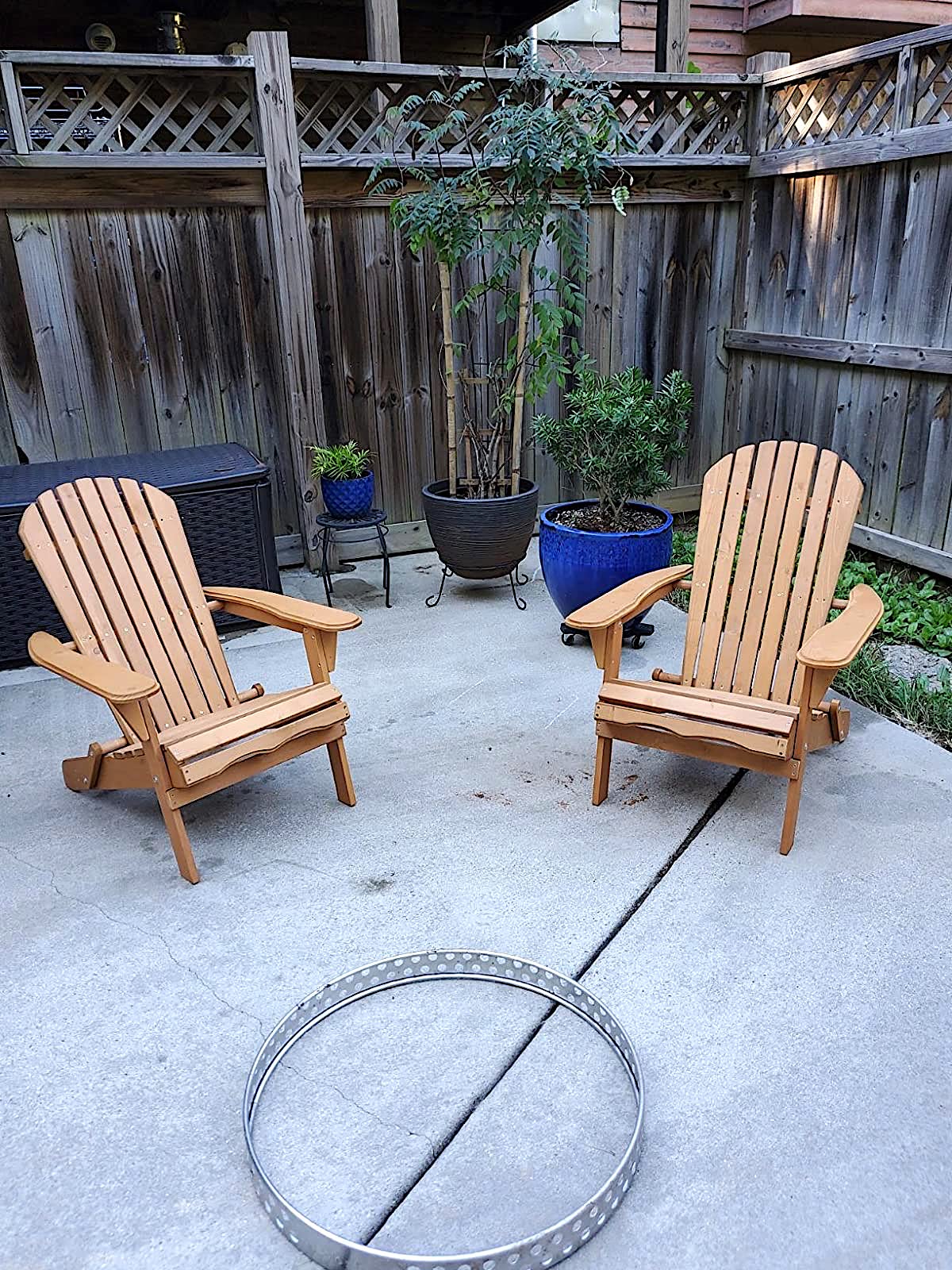 "I am an artist who lives in the Mountains of New Mexico. A key selling point of this chair was that it folded down and could be easily stored out of the weather in the winter. But another plus was that it came in pieces. Pieces I could paint any color for that artistic accent for my studio. " – J.Binford-Bell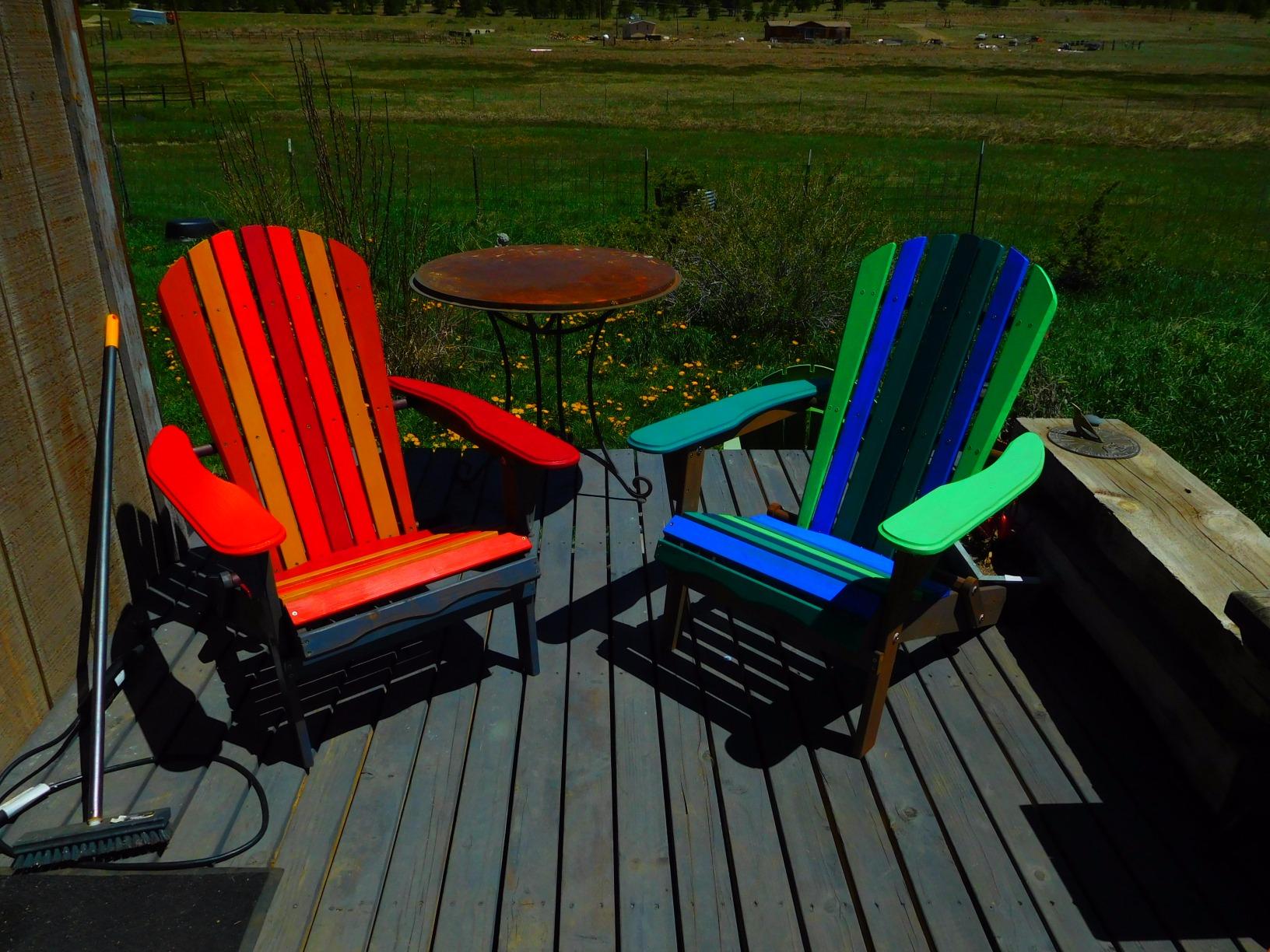 "This was pretty easy to put together- all of the parts were there, they even included extra screws and bolts! It seems pretty sturdy, but it is not very wide- I am a medium sized woman and I fit comfortably in the chair, it might be a squeeze for larger folks. I sanded and stained it before putting it together, but I could see just assembling straight from the package too." – Kristina Lindquist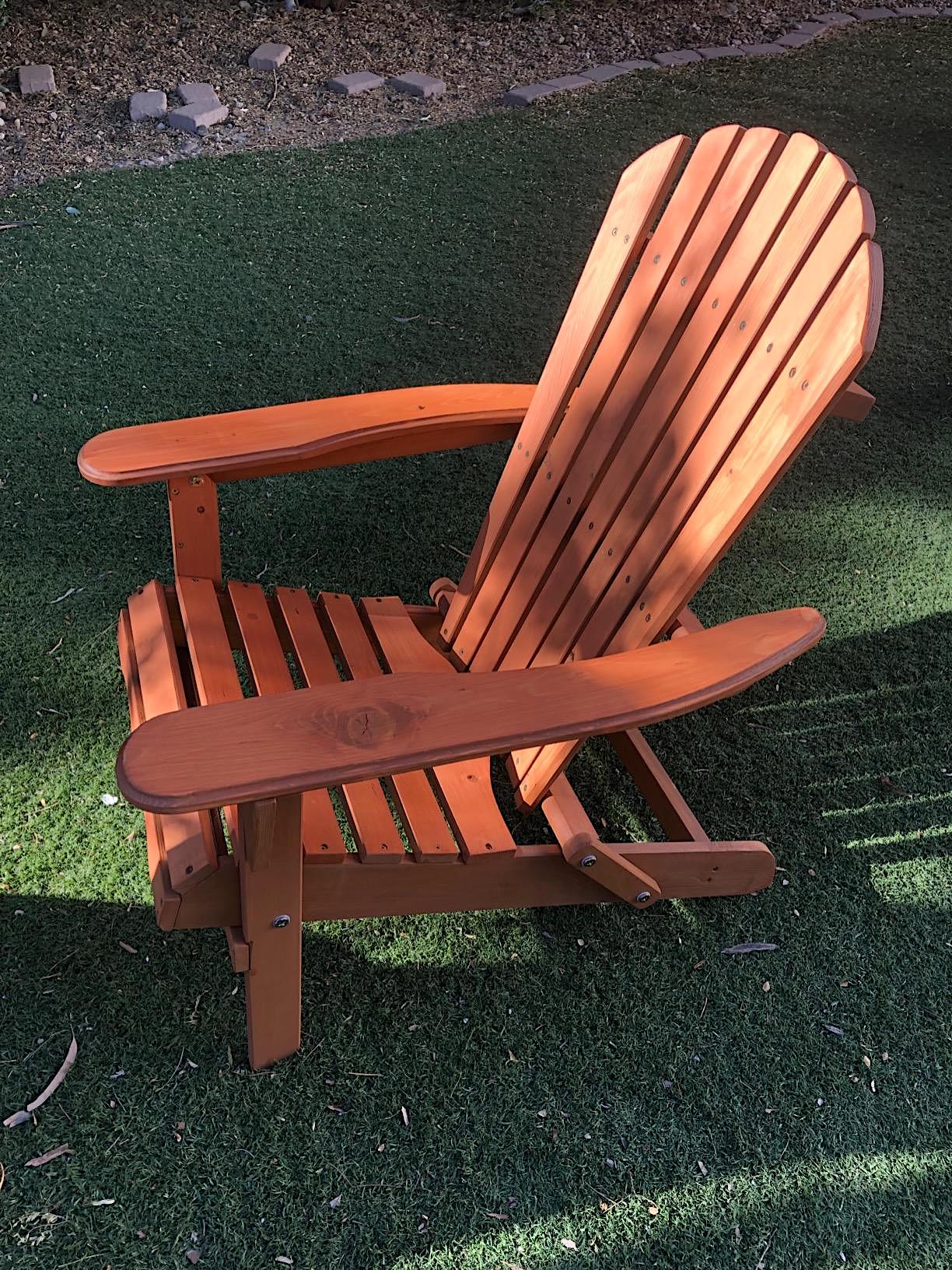 "Love the chair for the price point! It's super easy to assemble, all pieces come labeled and has simple to read instructions. We love that it fold up and can easily moved from one spot to another outdoors. Would definitely recommend." – heyitsrubee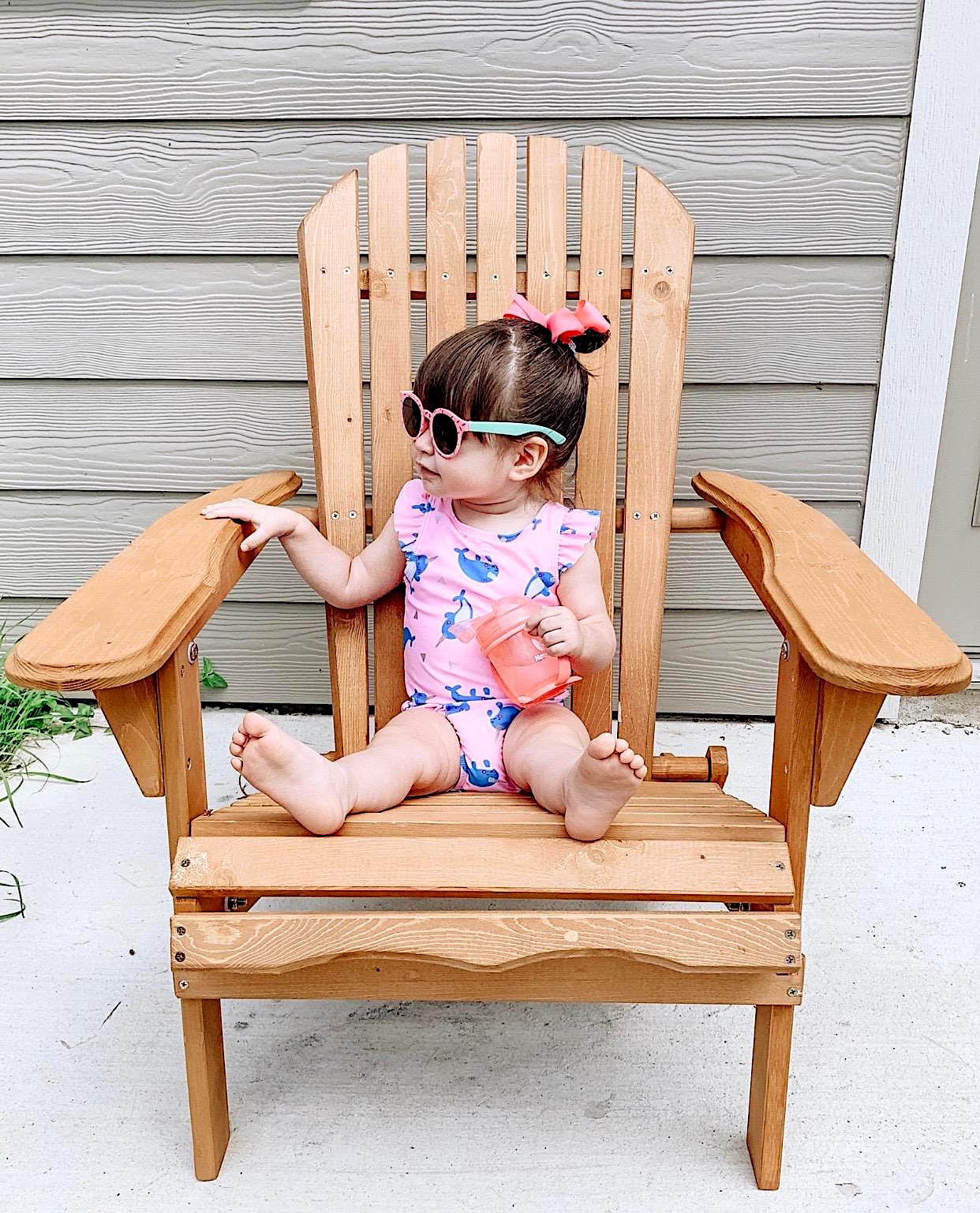 "These chairs are good quality for the price. I wanted navy blue chairs, but the ones I found would take weeks to arrive and were a lot more expensive. My husband assembled these easily and I spray painted them myself. I'm happy with this purchase." – Jean S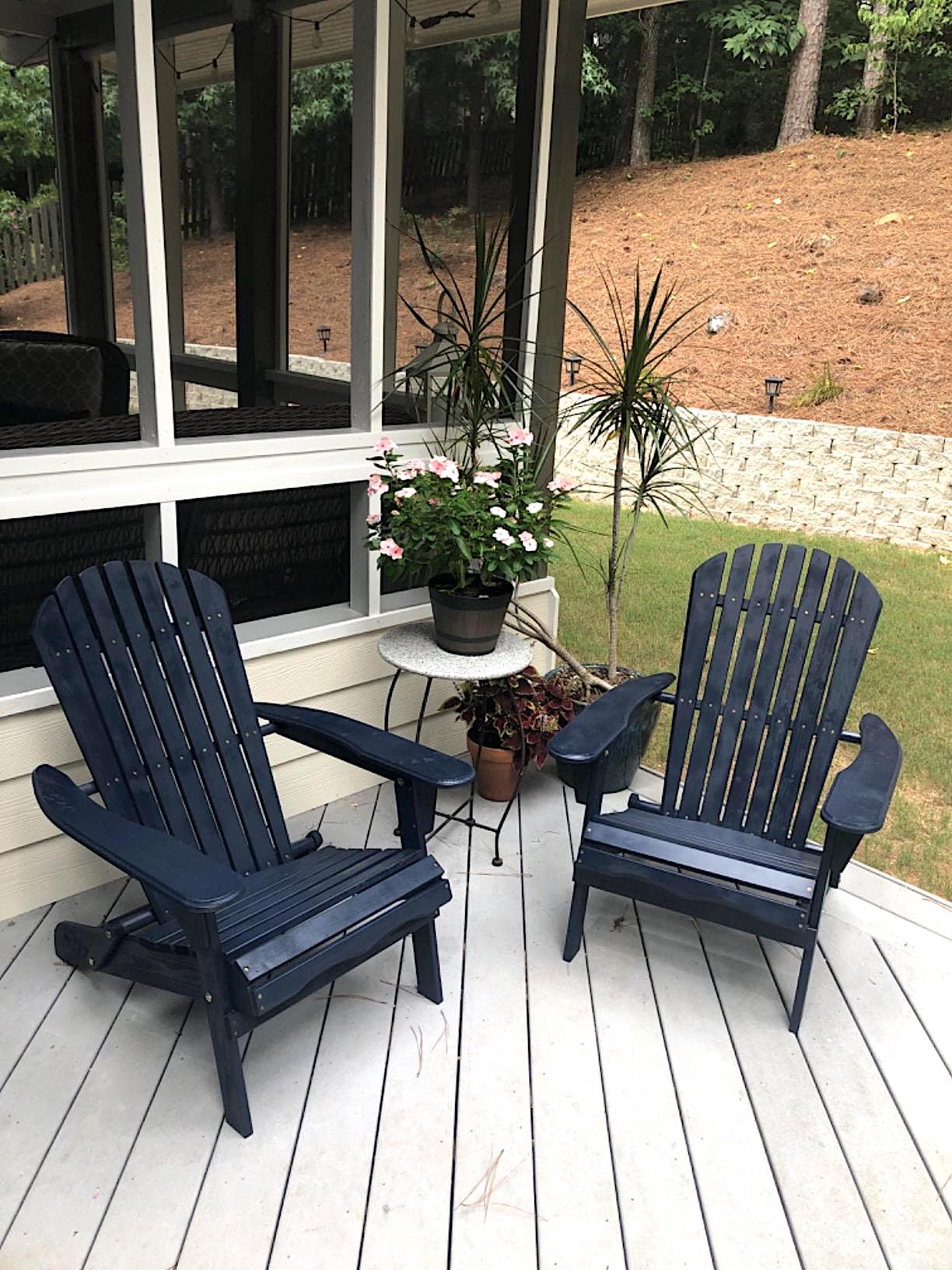 "Takes at least 30-45 minutes to assemble but totally worth it. Comfy and a great price. Two thumbs up." – Snh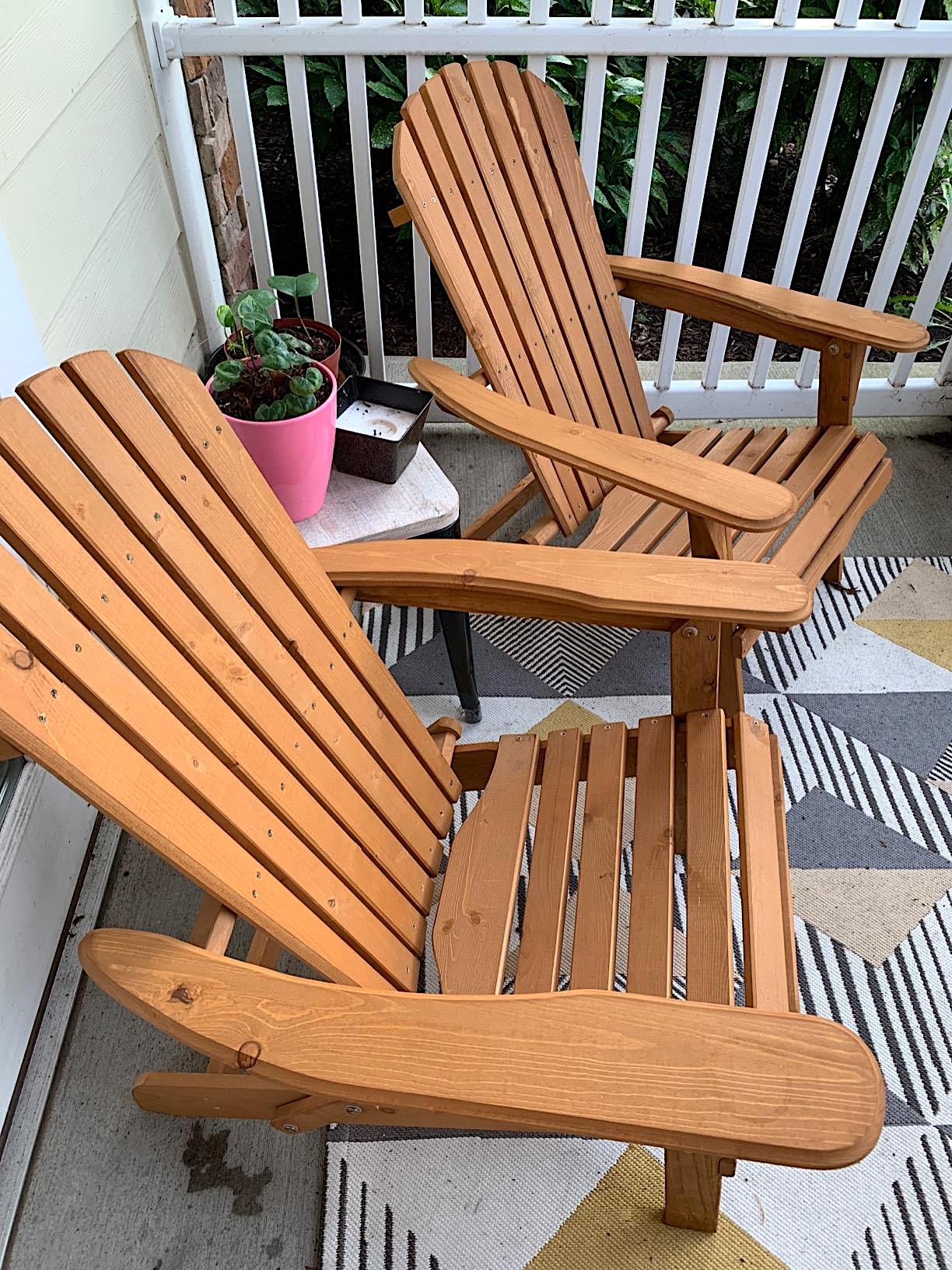 "So not the super heavy ones. But I love them. It took me ( 47yr stay at home mom ) about 2 hours to do two chairs. Don't be afraid to DIY" – Tammy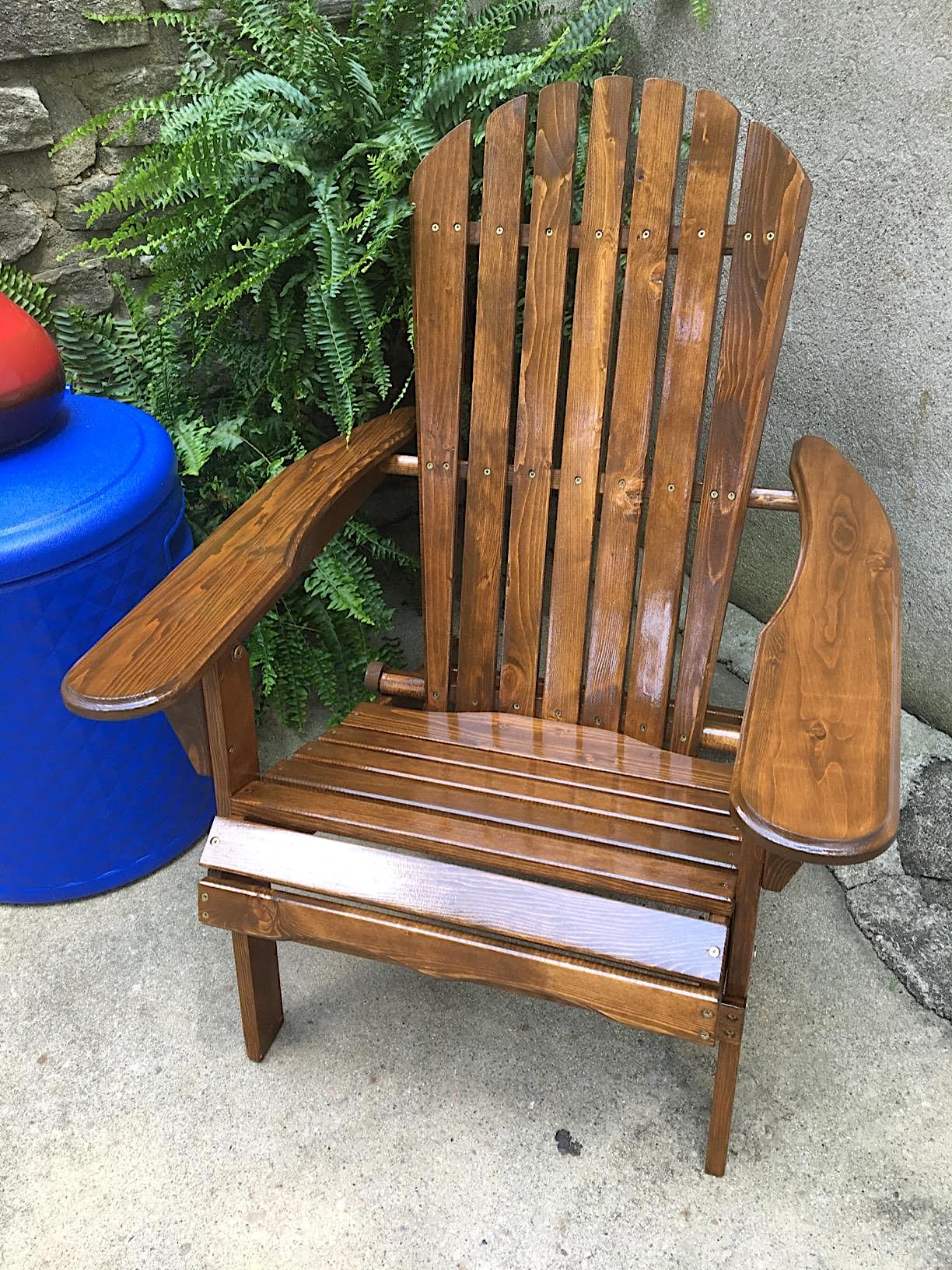 "These chairs are perfect!! Easy to put together! They are super light. Cedar smells awesome while you put them together! They look awesome by the fire pit. I would definitely recommend them." – Slberrysnn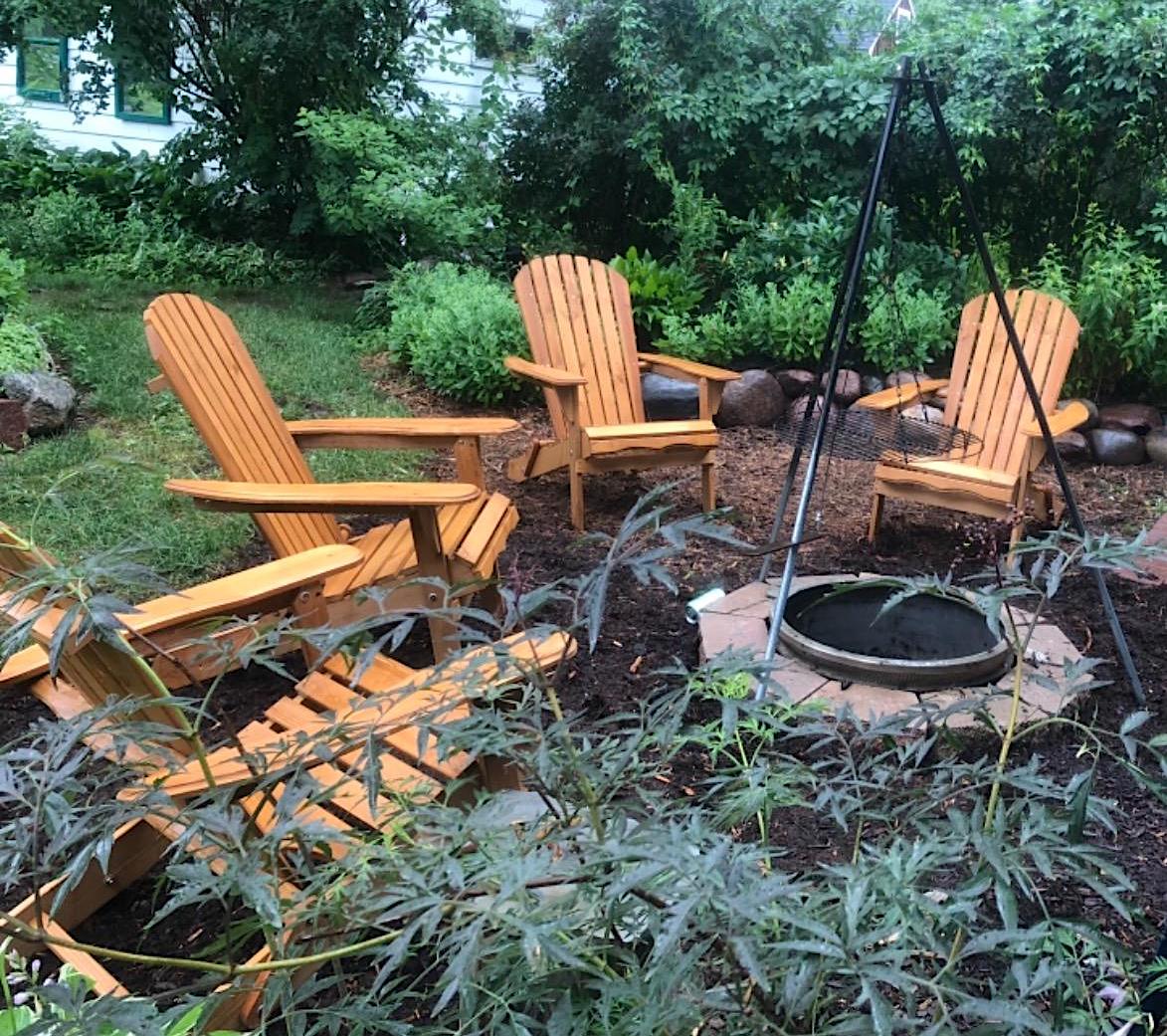 "These chairs are great, especially for the price. Easy to assemble and quite sturdy." – Fredy Ceja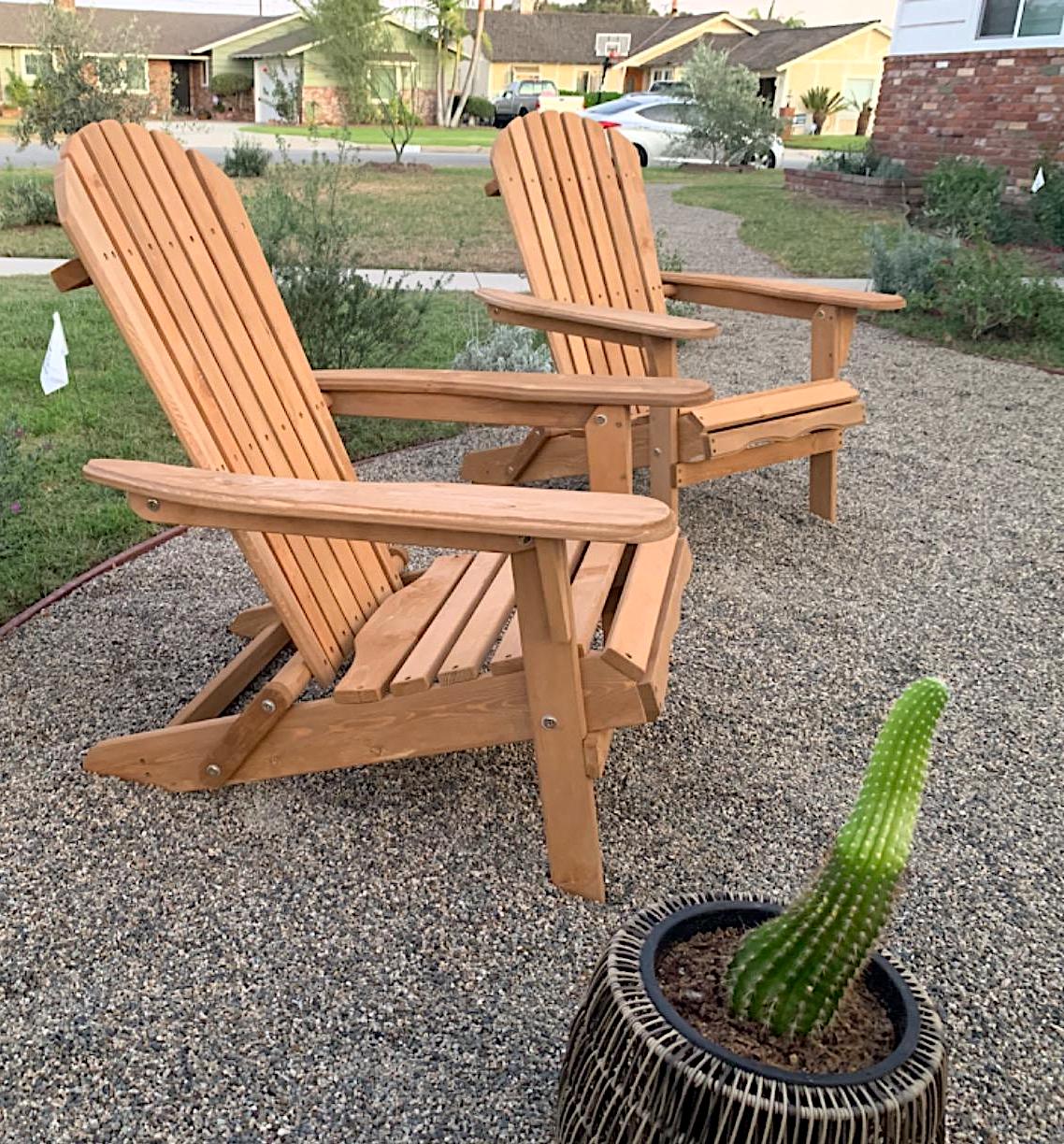 "Debated over this purchase because they were very reasonably priced and assumed they would be cheaply made. Decided to go for it and ordered them. Let me tell you up front that they arrived in a lot of pieces but if you read the simple directions, they are not that difficult to assemble. First chair took me a little over an hour to put together and the second maybe half an hour. Something I did do (that is not mentioned in the directions) is adding a bit of wood glue at each joint. Once assembled, they chairs are very comfortable and sturdy. Overall, we are well pleased with the purchase" – keith457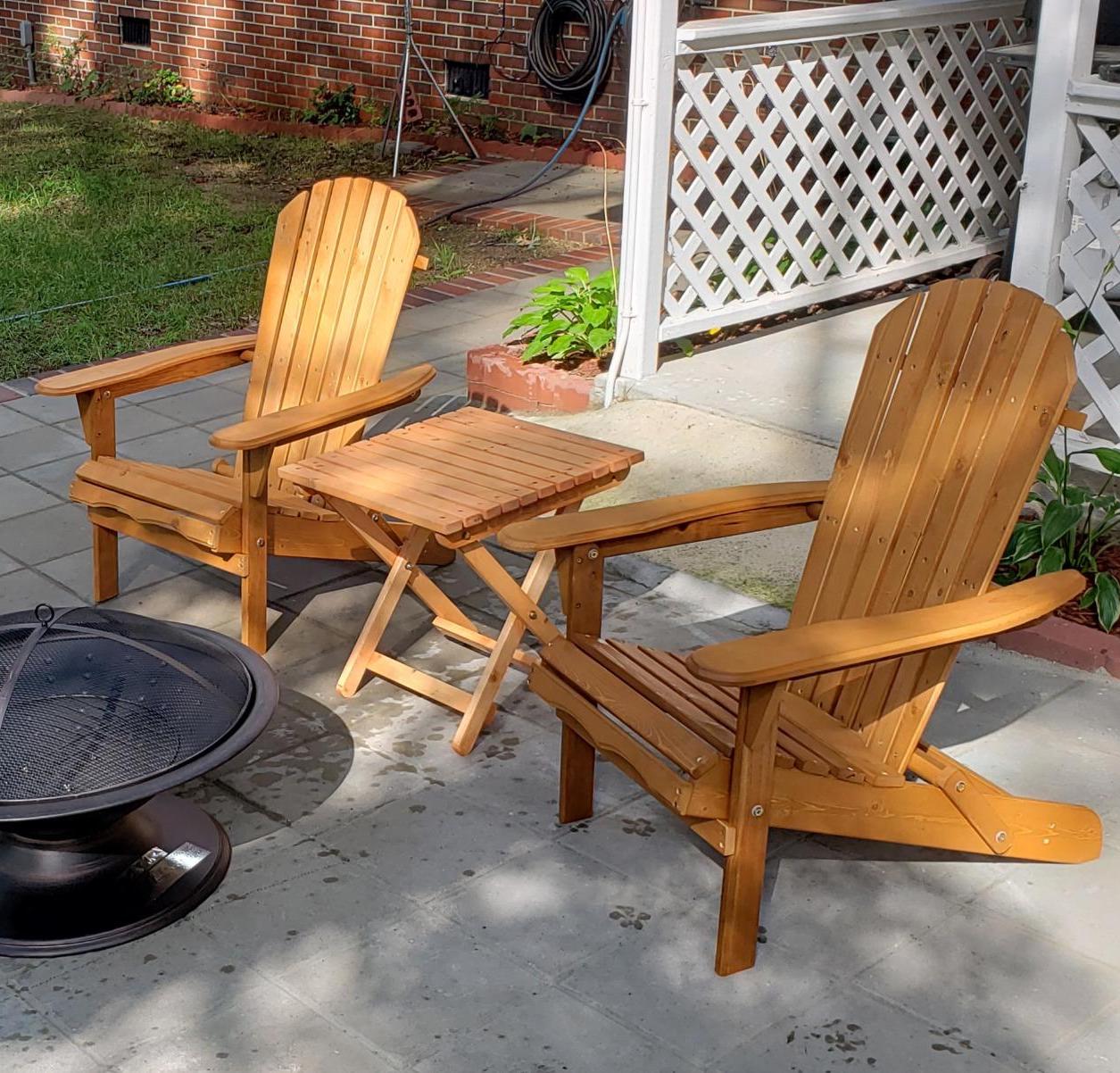 "Love this chair! Perfect size for adults or kids and looks really nice in our backyard. Definitely plan to add more of these chairs to our backyard in the future!" – Mathew Todd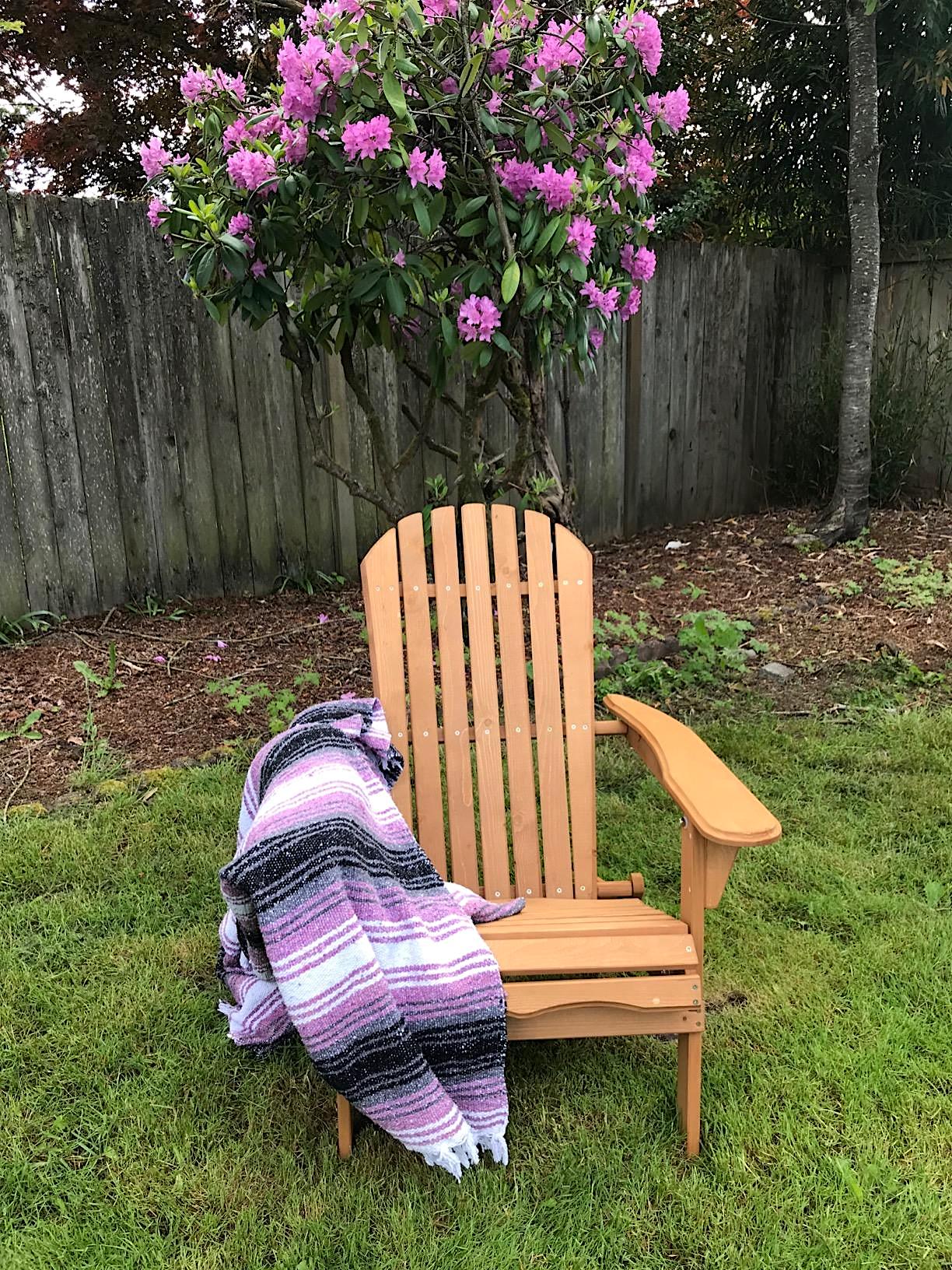 ---
Purchase the product on Amazon Marketplace with free shipping
---