[Review] Armen Living LCSUCHWACH Summer Chair
Product Highlights:
Ergonomically-designed back offers lumbar support
Upholstered dark grey seat with contrasting brown wood frame creates an elegant look
The back and seat come with foam to add comfort
First Impression
The assembly is basically putting the legs together with the seat. This is a one-man job and would not take much effort.
This chair looks chic. It can definitely work as an accent chair and looks great with modern interiors. As the colors of the chair are on the neutral side, it would go along with any decor. You can also match it with a a bright-colored furniture for an unexpected contrast.
The chair can be used as an office chair to impress clients. It can also be used with a desk at home, or even a chair for guests in the living room. You can purchase 4 of these to use as dining chairs too. The chair's stylish design makes it very versatile.
The screws on both sides of the frame near the arms are white. I wish they were brown like the frame to make them less visible. Since they're white, they are hard to overlook.
Comfort
The fabric feels soft to the skin. The foam filling in the seat and back is minimal. They are not plush and so you can't try to bounce off them. If they were plusher, they would have made the chair look less aesthically pleasing. The cushion is just enough so you won't feel the hard wood frame underneath. The chair is not meant for long hours of sitting.
You cannot disregard the fact that it has ergonomic features, though. The deep back provides excellent lumbar support. The seat is wide and slightly curved. As the seat and back are deep, you can sit and lean back. The wooden frame is curved around the back and extends to the sides. You can then rest your arms on the side. It is just the right height to support your elbow while you lean back. Adding a pillow is a good idea if you want lower back support as well.
Quality
The legs are gentle on the floor. I don't expect anyone to carry the chair to push it under the table or pull out to use. You can simply push and pull it across the floor.
The chair may look like it is very easy to tip over, but it isn't. The legs are slanted to better distribute the weight of the chair. They are stable and handle weight well without any wobbling. Make sure to have the chair on even flooring or else it would obviously shake. It is best to have it on a carpet or a mat.
Over time, the screws that hold the legs and seat together may loosen. You will notice this when the chair starts to wobble. In this case, you have to tighten them.
This stylish and ergonomic chair is a fitting addition to any modern space. The bonus part is that it doesn't come with a hefty price tag!
Other Popular Reviews
"I love this chair. It's sturdy & a medium in comfort, not too soft but not too hard. It was super easy to assemble. The fabric looks well made. Aside from that It's super stylish, it goes very well with my modern place! Would recommend." – N Segovia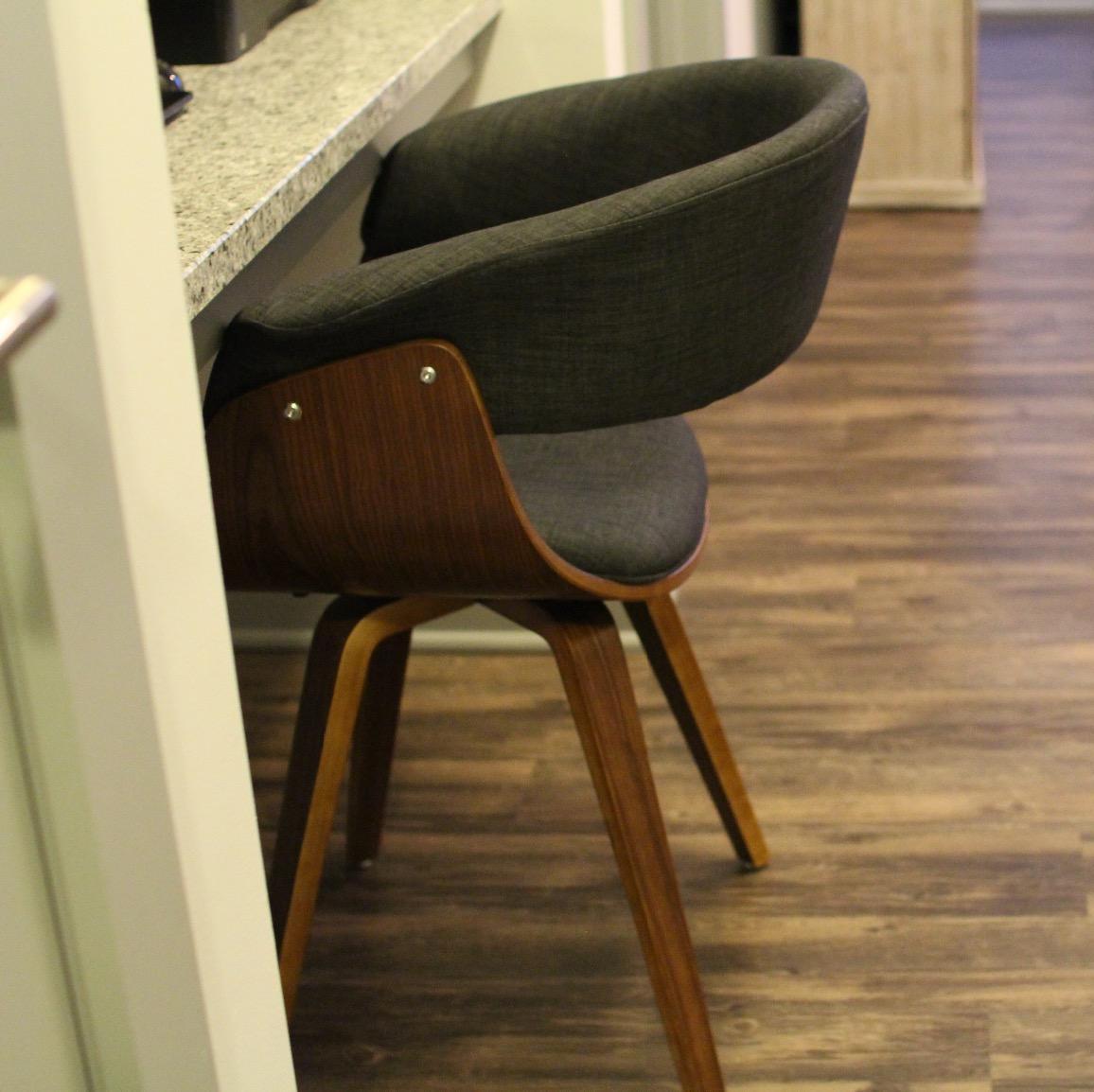 "I love the look of this chair. I've been using it as a desk chair. It's light but sturdy. You will have to attach the legs — takes all of 10 seconds. The fabric is decent quality. My cat loves it if that's worth anything lol." – Jessica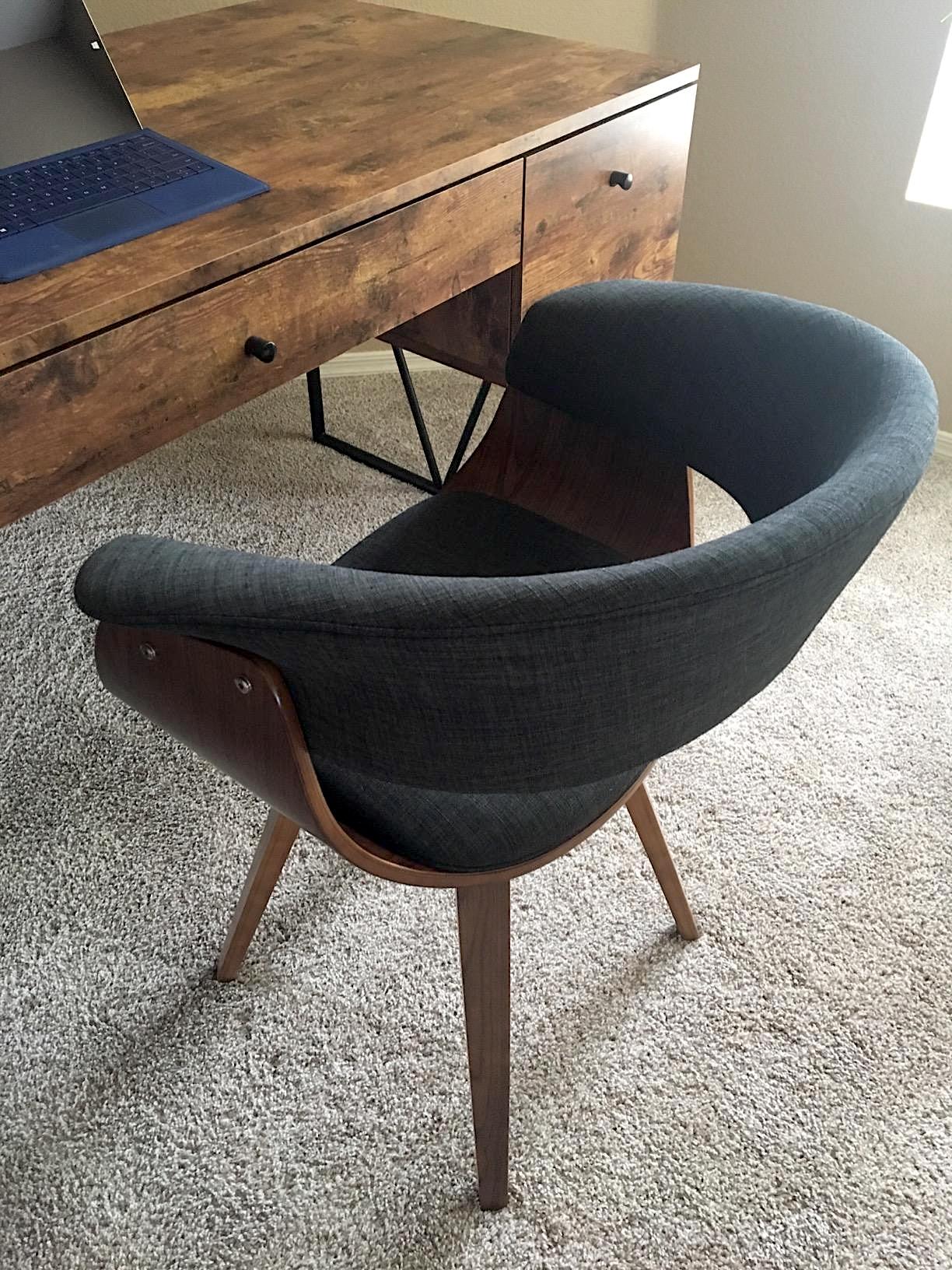 "I love this chair. Easy to assemble and very comfortable. I purchased Tara Westover's memoir "Educated" around the same time, and read the entire book in one sitting while sitting in this chair. I'm telling you, it's quite comfortable!" – Sarah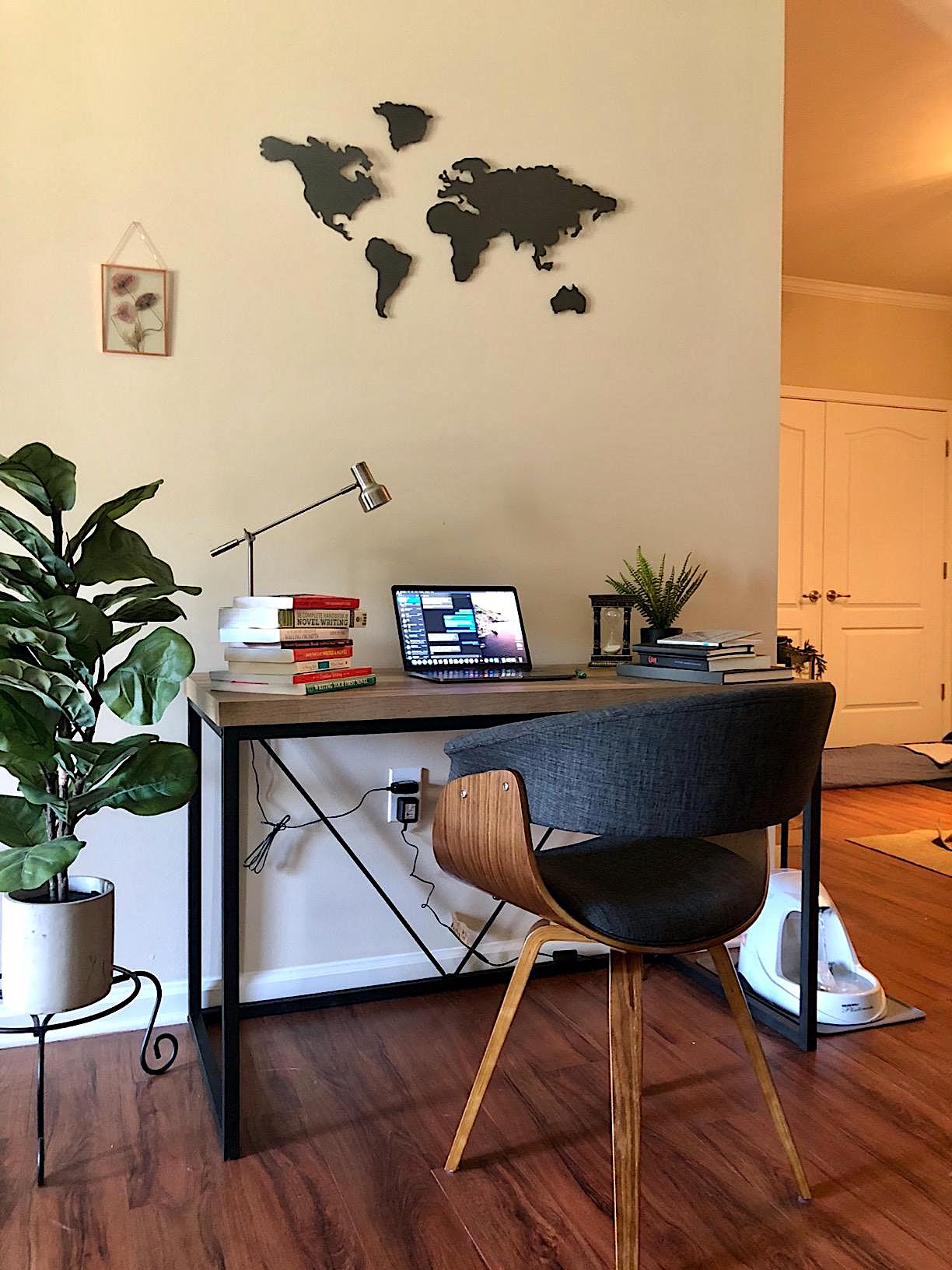 "These chairs look great, are very comfortable and solid. We bought them for our dining area and we get many compliments." – PRdrumr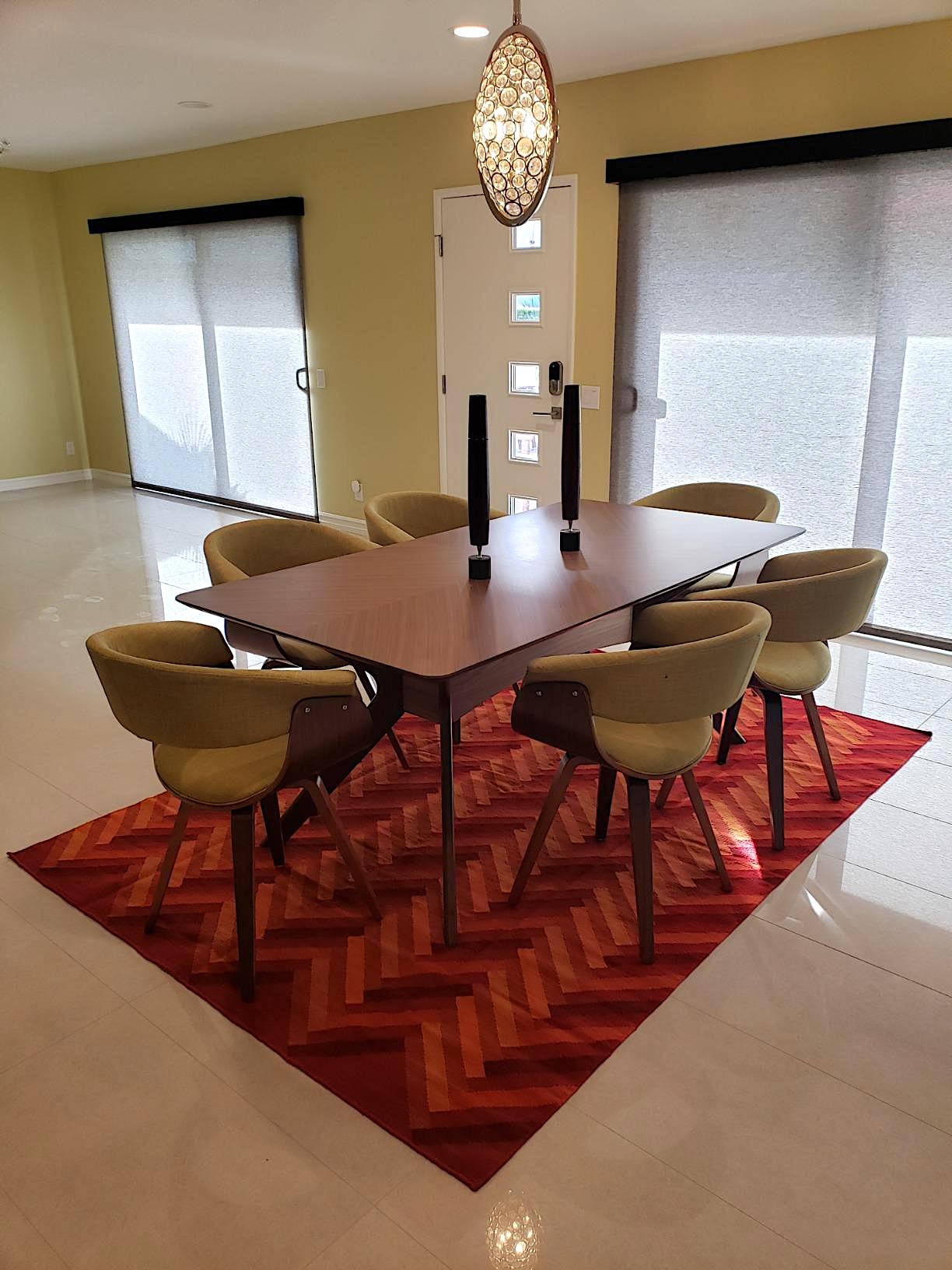 "Love how easily to assemble was, it does not take much space, it is very comfortable, gives enough support at the thoracic level, it has minor details on the wood, (discoloration/perhaps quality ) but it is not noticeable since they are under the seat, only spotted one in the exterior (minimal/like a small dot) which I covered with marker for furniture, for the price and all qualities described it met all my expectations. I love it." – Emma Galtes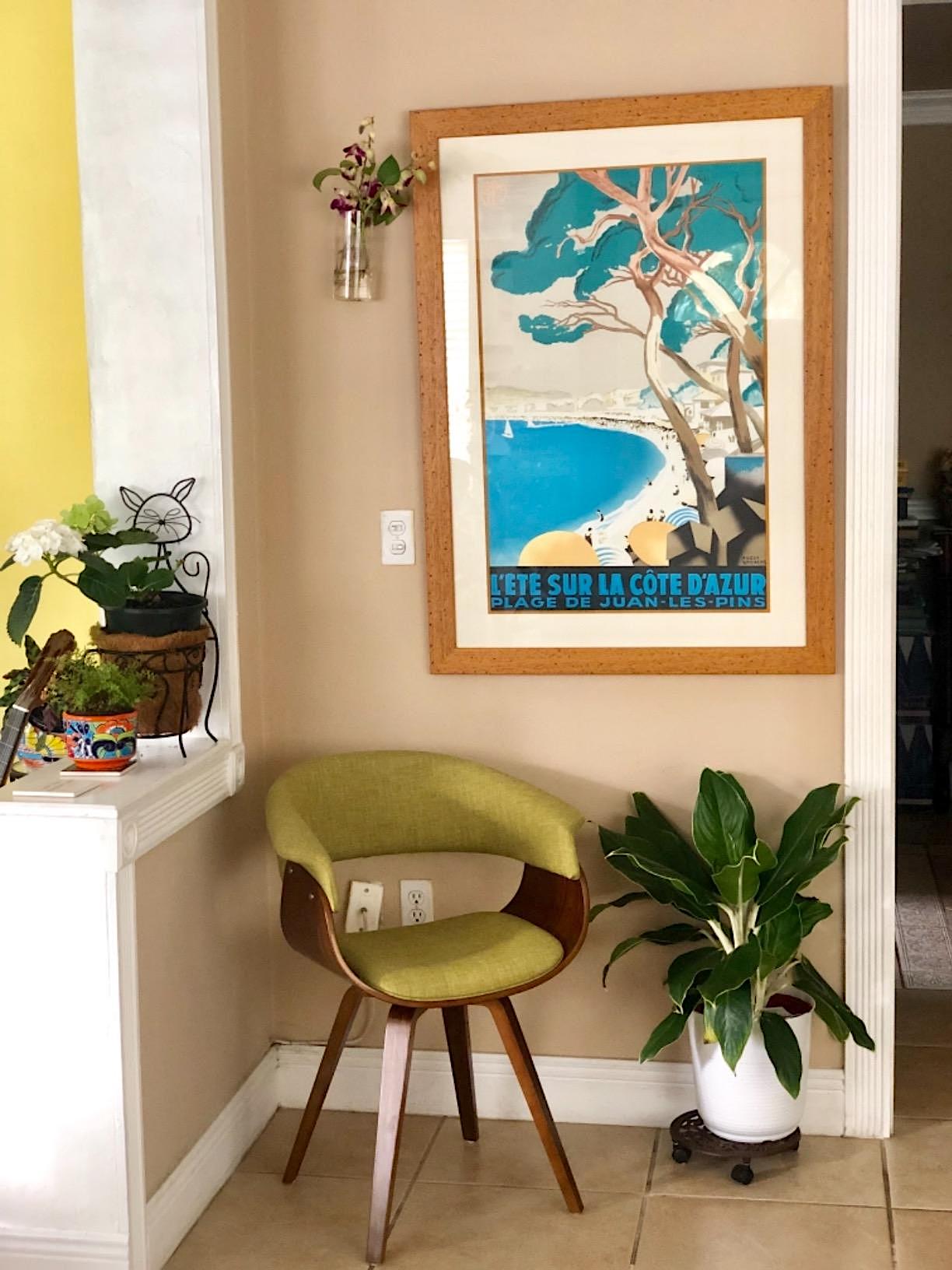 "Got this chair since I am working from home now, and I am very glad I did. I purchased the swivel attachment sold by another party, but still need to get the necessary hardware to add this. It is comfy and a really beautiful green color. Very pleased I bought it – arrived quickly!" – Danielle Eads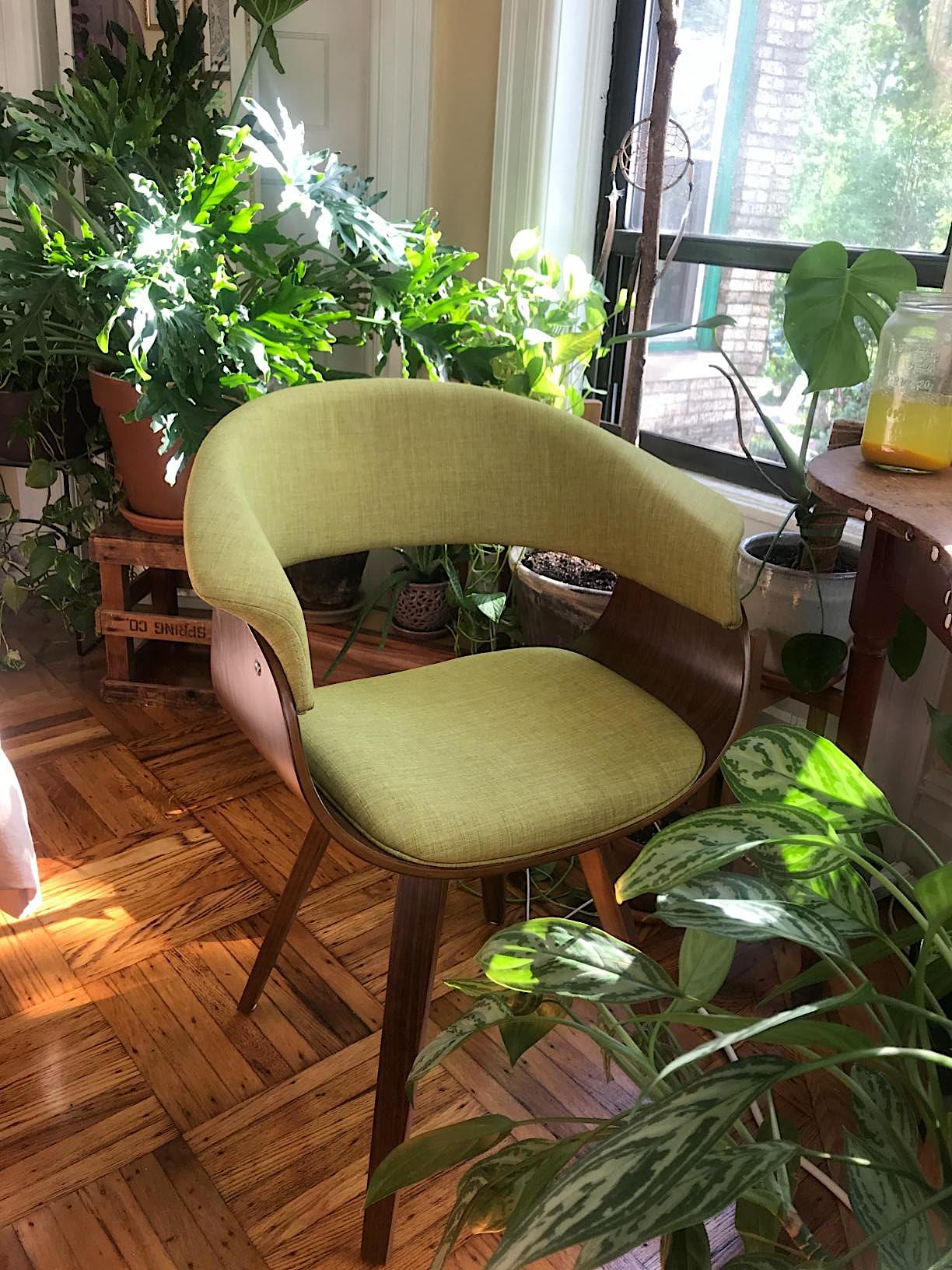 "I absolutely love this chair! I bought it for our bedroom and it's perfect! I was a little nervous buying a chair online because I like to know if it's comfy or not. But this was surprisingly really comfortable. And my 6'7 230lb husband even likes it!! I'd buy another one if I had space in my room!" – BrinDeeS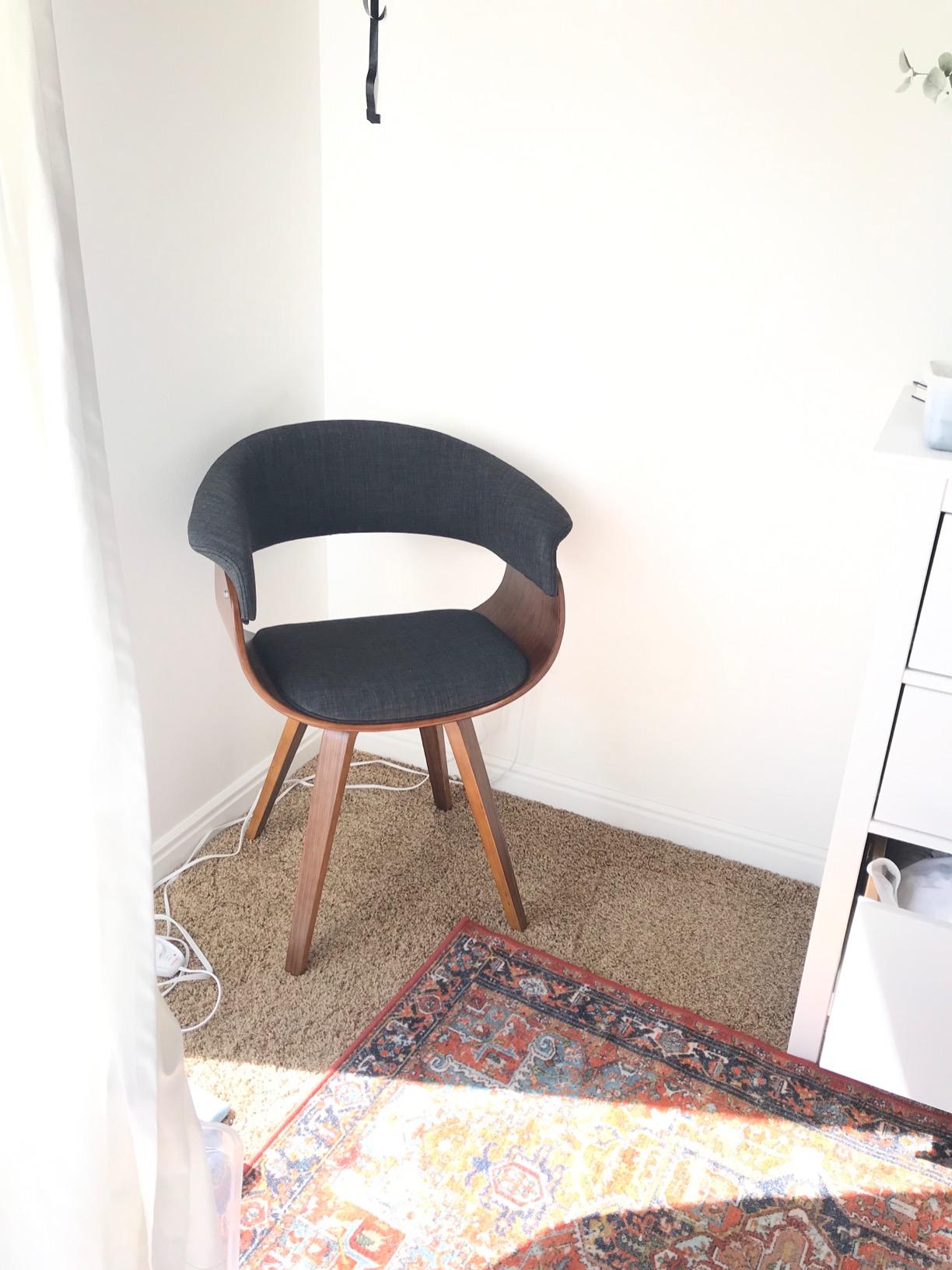 "Amazing! Very well-made, sturdy, and comfortable. Goes very, very well with my mid century stuff! I was hesitant because of the price but this is beautiful and looks like something you'd get for several hundred dollars." – Robert Goulet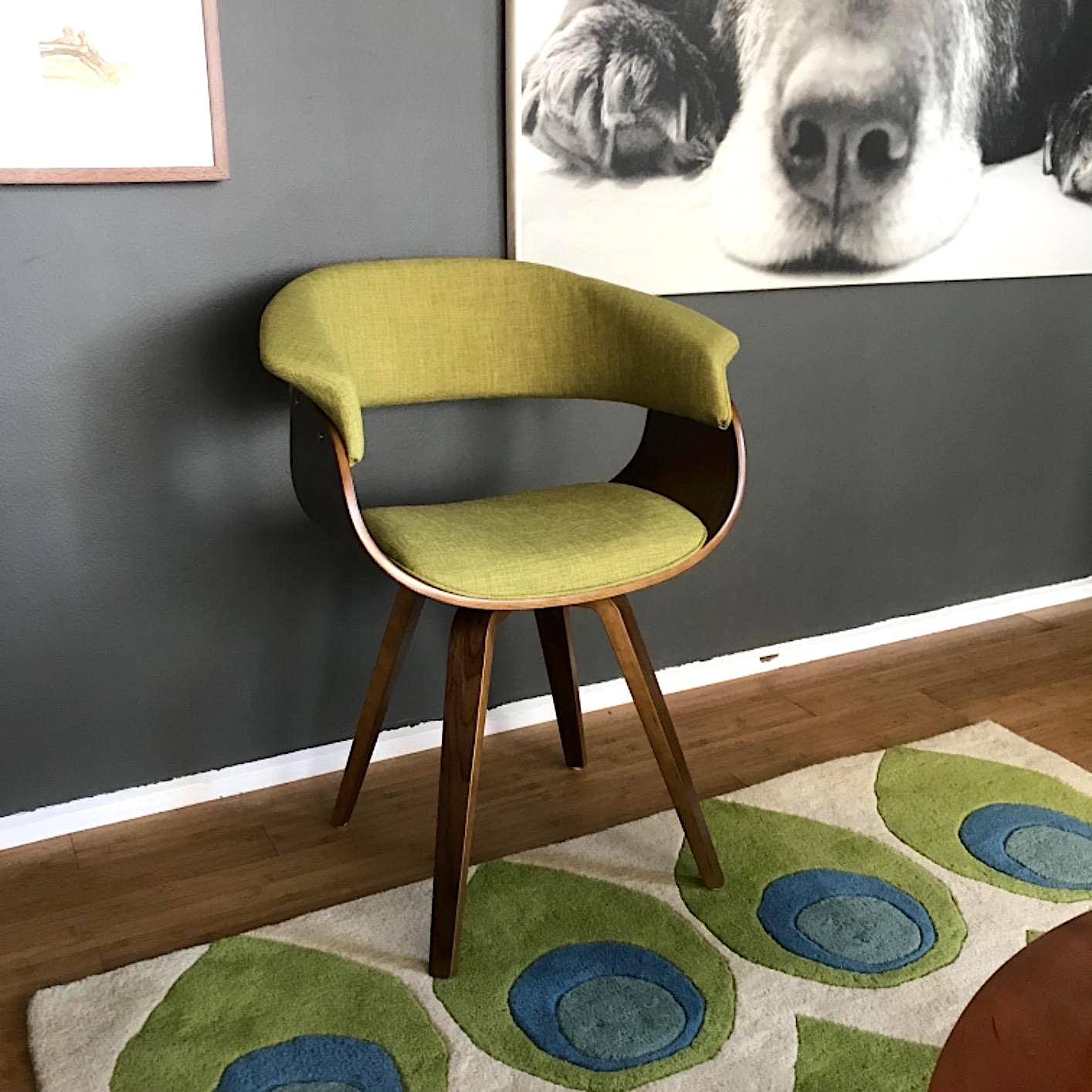 "Looks just like the picture! Beautiful and sturdy. Purchased with a swivel." – Aly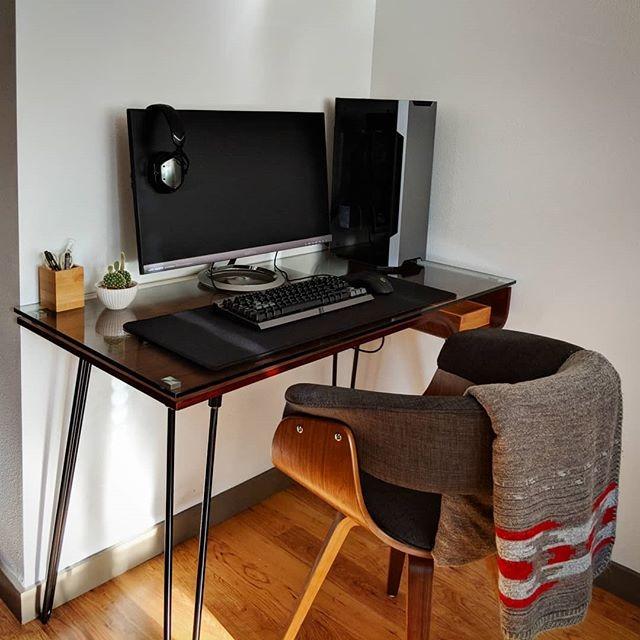 "Love the look of these chairs for the price! Make sure you screw in the bolts tight as they can come loose." – Jenny Kerr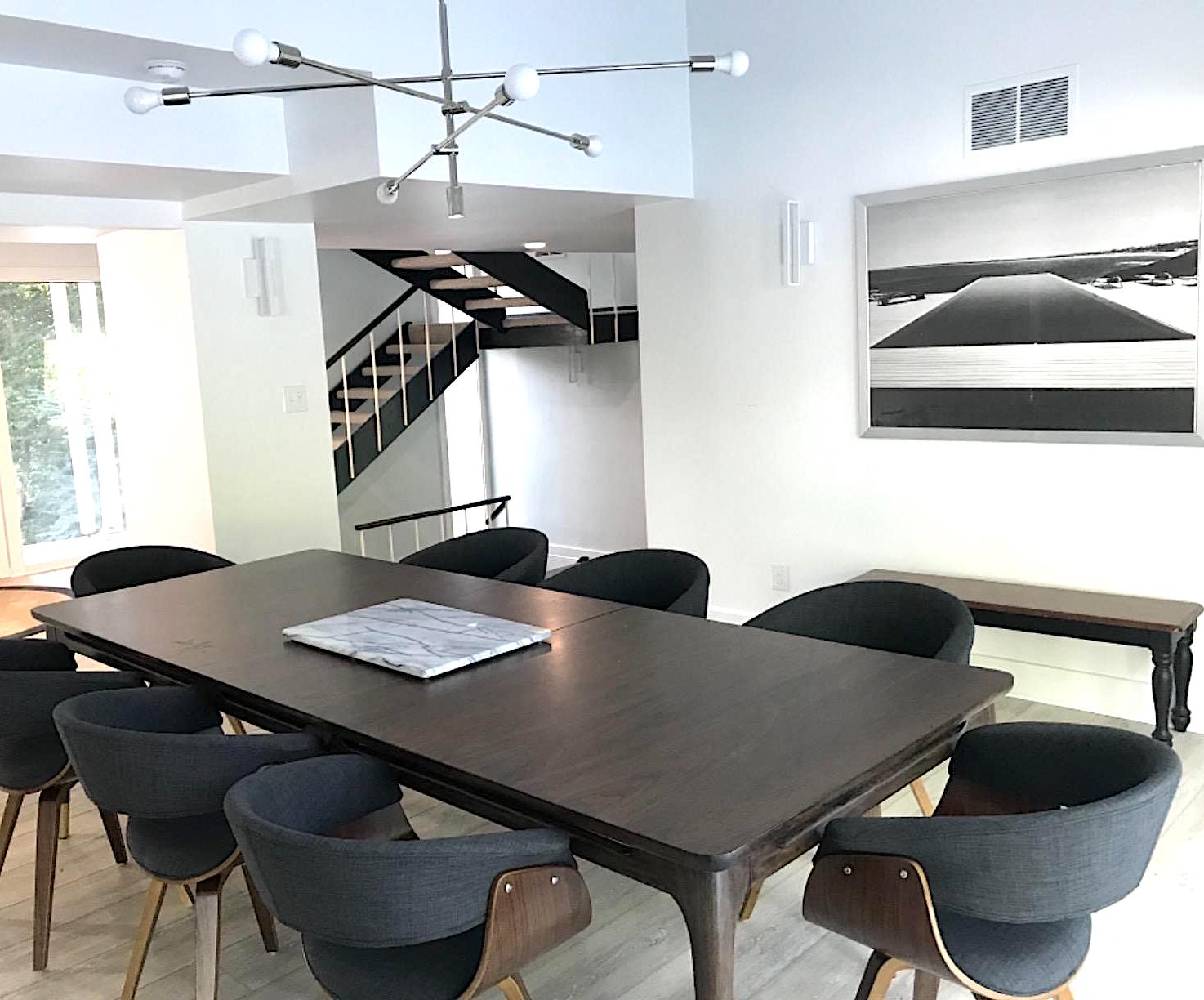 "This great-looking chair was very easy to assemble and is comfortable to sit on. The walnut color matches my desk in my kitchen almost perfectly, as if they were made to be together." – Juniorverse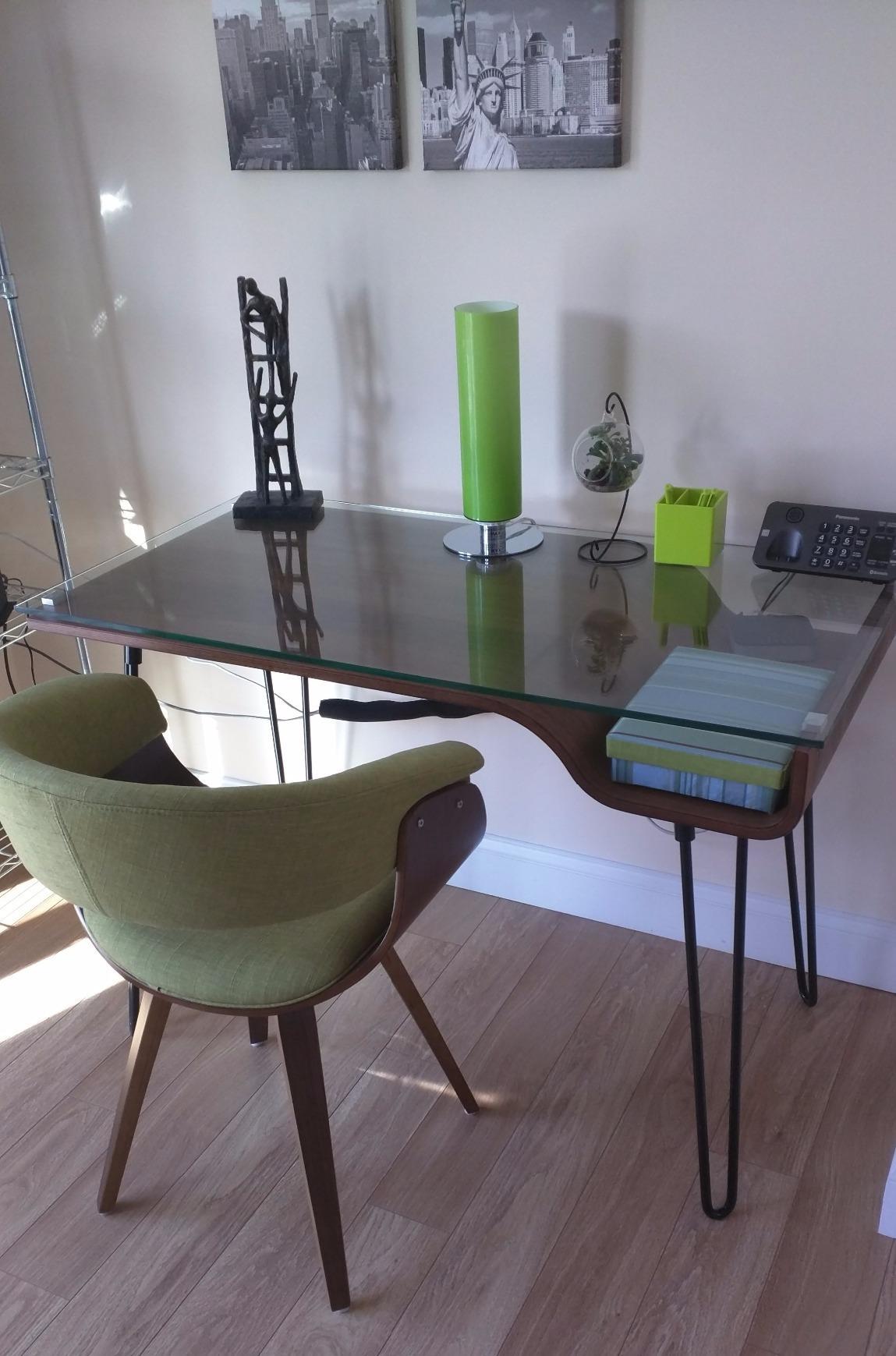 "Great chair, well built, sturdy. Loved the mid century design and fits well with my eclectic style. Only 5 screws to assemble which took near minutes to assemble. Arrived packaged well." – Ryan Adler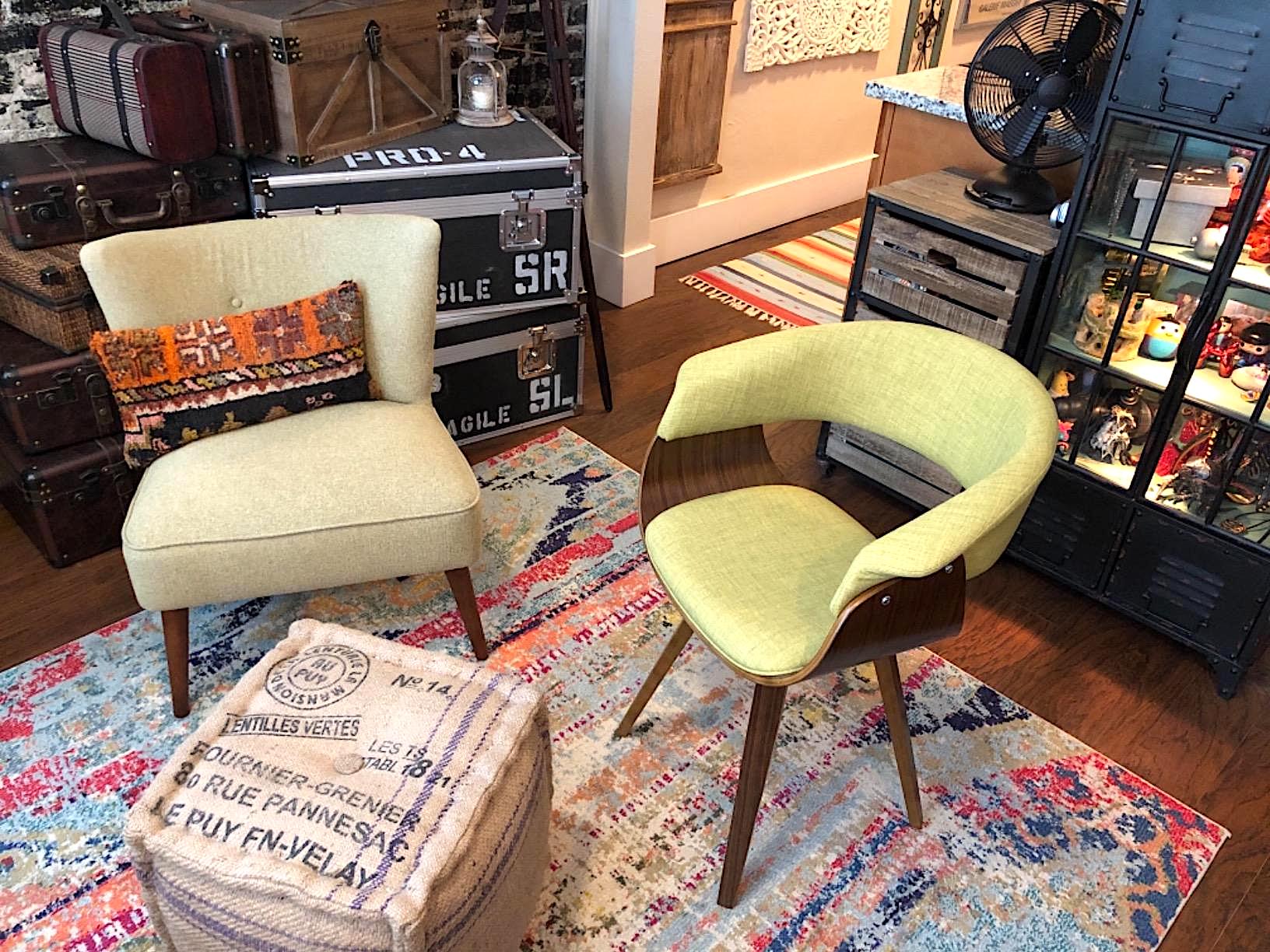 "This chair is the perfect size and the color is awesome!!" – Paul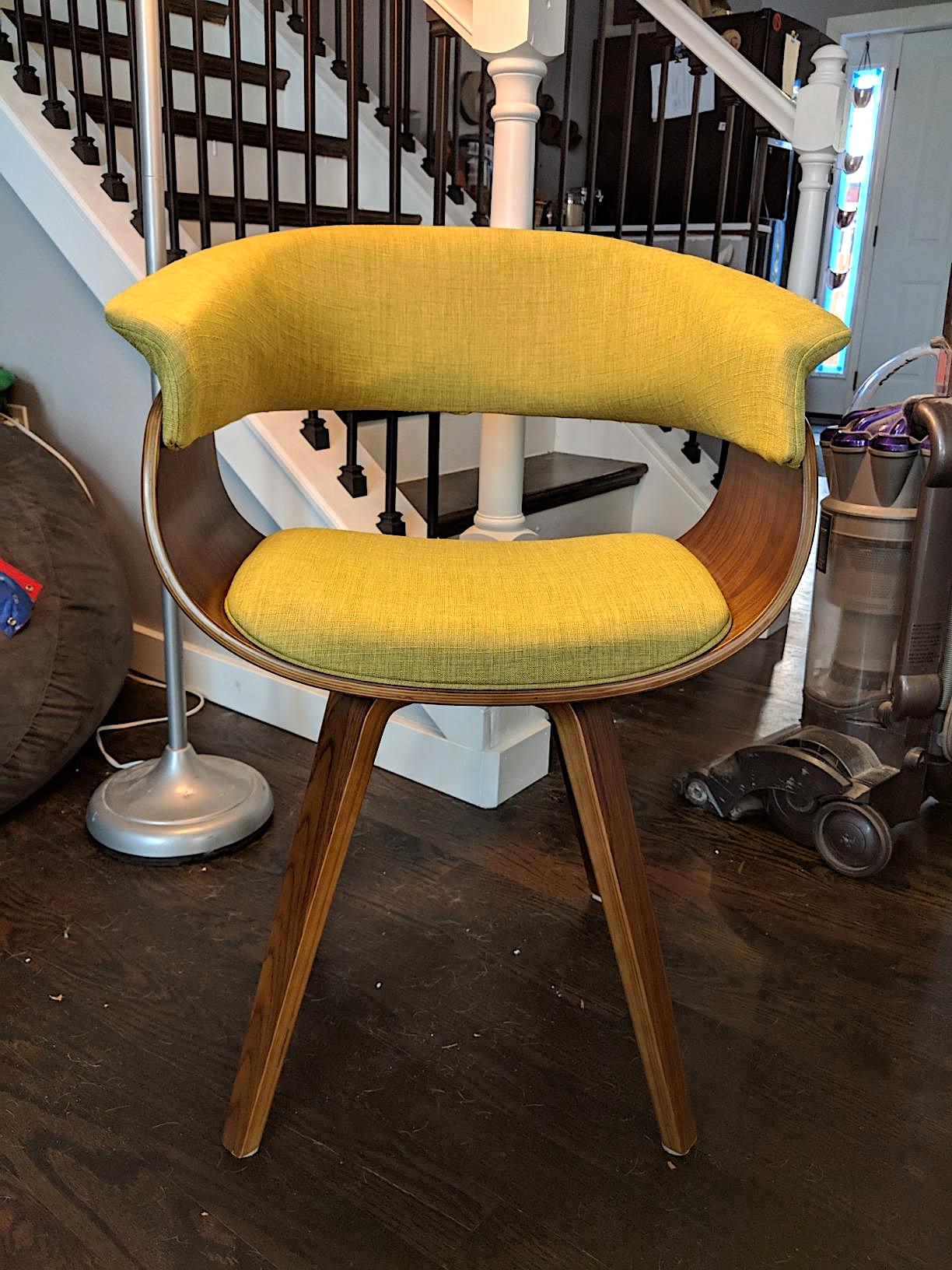 "LOVE. This. Chair. Put it together in five minutes; very sturdy. And just really aesthetically pleasing. Super comfortable; I can sit in it for hours at a time working from home." – Caitlin Ferguson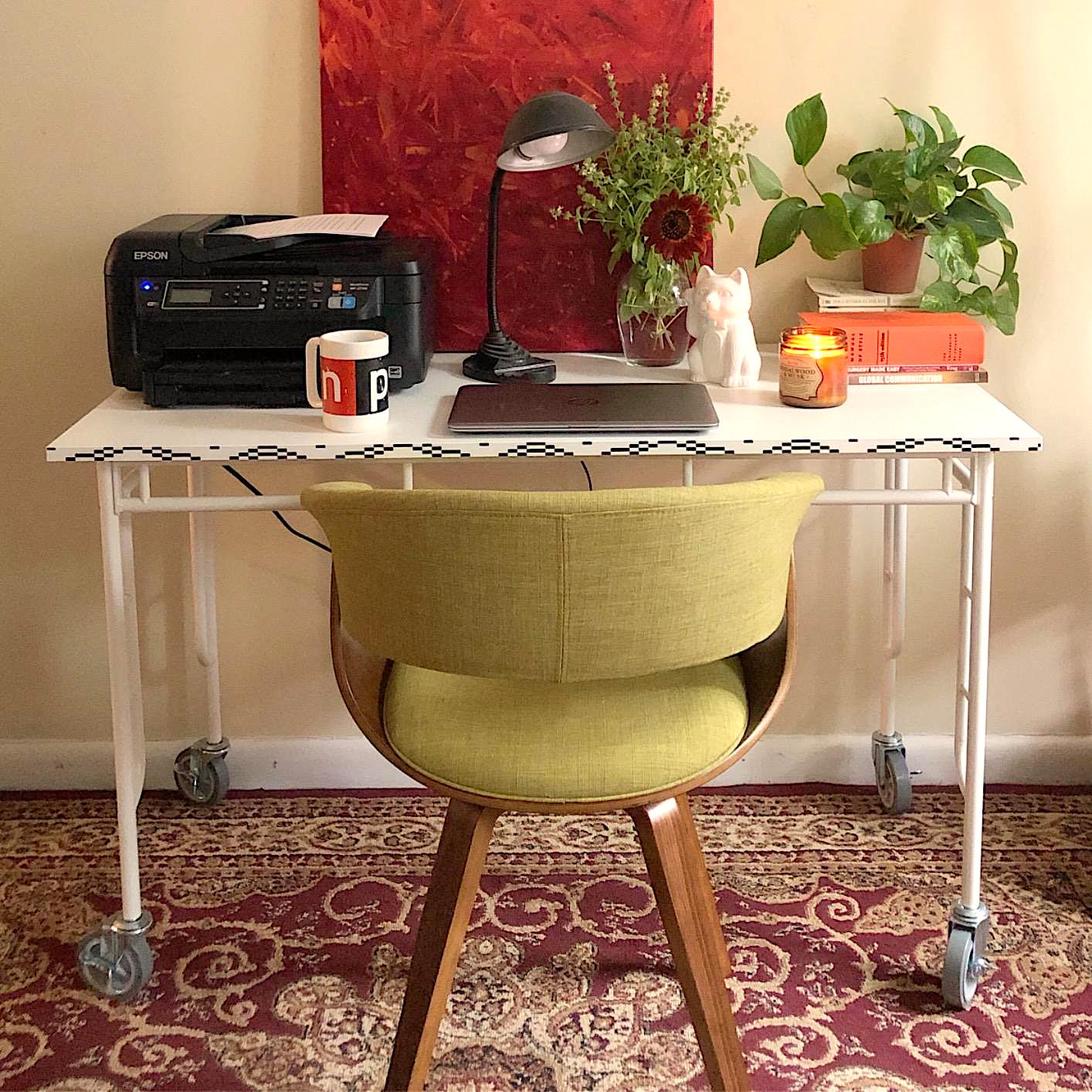 ---
Purchase the product on Amazon Marketplace (USA or CANADA) with free shipping!
---