[Review] Lohoms Modern Accent Fabric Chair
Product Highlights
Fully upholstered chair for a sophisticated look
Recommended for buyers looking for a reading chair, seat for entertaining, or accent furniture
Comes in 3 colors: mustard yellow, gray, and bluish gray
Setup
The assembly process only has 2 steps. Screw on the four legs and then slide the back of the chair in place. The setup would take 15 minutes or less.
The easy assembly means it is convenient to disassemble for moving. You can rest in the fact that you can bring it along to your next move without having to fit a bulky chair in your car.
Upholstery
The fabric is soft. It does have a texture to it but it won't cause your skin to itch. The texture also prevents the fabric from looking worn out. I'm confident the upholstery would still look beautiful as time passes by. It is a strong type of textile that doesn't tear as easily as other fabrics. It is not water-resistant. This shouldn't come as a surprise as upholstered chairs normally are not water-resistant. In case of spills, you would just have put it out to dry.
There are no tufting or pleating details on the chair. If you prefer a simple yet sophisticated chair, this is a good choice.
The mustard yellow would brighten up your space. It has a pop of color that would stand out in a room full of neutrals. This is a safe choice for people who are not adventurous enough for bright-colored furniture but want to add a little quirkiness to their space.
Comfort
The deep seat makes the chair more comfortable. It is suitable for reading and long conversations on the phone. The legs are 8 inches high, which keep the chair quite high off the ground.
The back extends to the shoulder only. It doesn't provide head support. The lower back support is great for regular adults. If you have a bad back and require more support, a small pillow at the back would help.
The seat cushion is removeable. You can remove it if you feel like the chair is too high off the ground. The lower seat is also firmer than the removeable cushion. Take note that the back cushion is not removeable.
Cleaning
One con about unremovable cushions is that they are more difficult to clean. You will have to clean them attached to the chair. The care required for this upholstered chair is basically spot-cleaning. As long as you wash the stain off as soon as you see them, it would come off easily. I wouldn't recommend getting the mustard yellow chair if you have kids around. Kids would make the chair more prone to stains. I suggest getting the chair in darker colors.
Price
This is one of the mid-range priced chairs in Amazon. For the chair's quality and looks, you get value for your money. You can find a lot of less expensive chairs but you'd be hard-pressed to find a more attractive chair with the same quality as this chair.
Other Popular Reviews
"Beautiful modern chairs! I think they look great in my living room. The fairs are super comfortable and brightens up the room. Super easy assembly! Great product!" – Natasha Garrett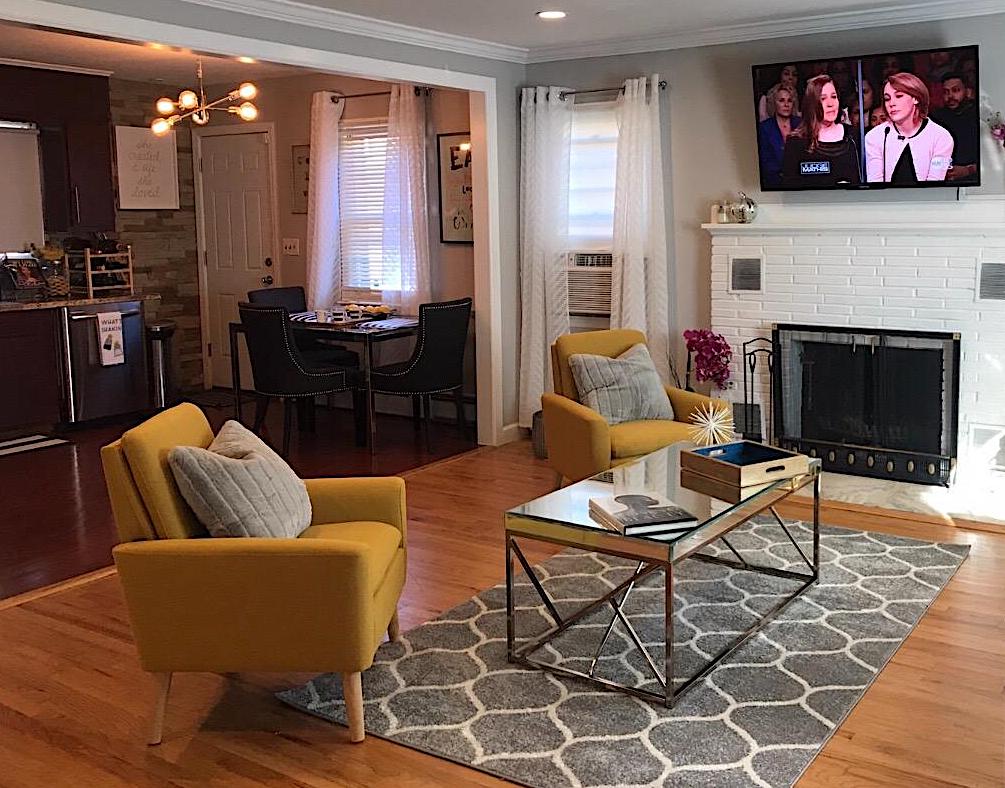 "I am still amazed how great the quality of this chair. It is comfortable! I am 6'3″ (1.92m) and 230lbs (104kg) and it is very supportive!. It also is very modern looking. I saw a chair similar online for almost double the price. It's a great value. Definitely made the room look more complete" – Brent Yates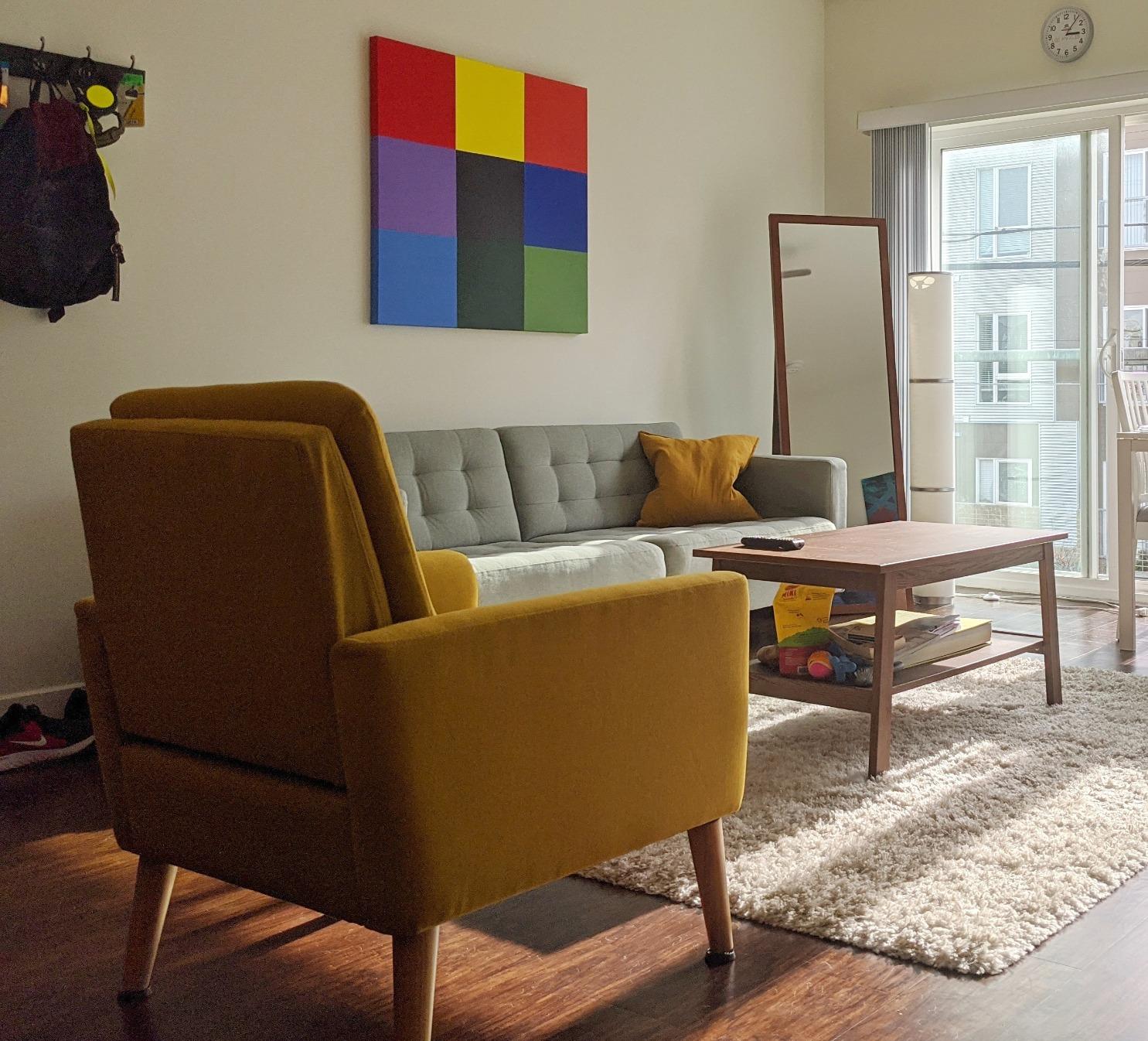 "These are the perfect accent chairs for my living room! I love the texture, color, and size. They are not too thin where it gets uncomfortable for a plus sized person but not to wide where they look disproportional to everything else in the room. They are very easy to assemble & arrived in perfect condition." – Sonia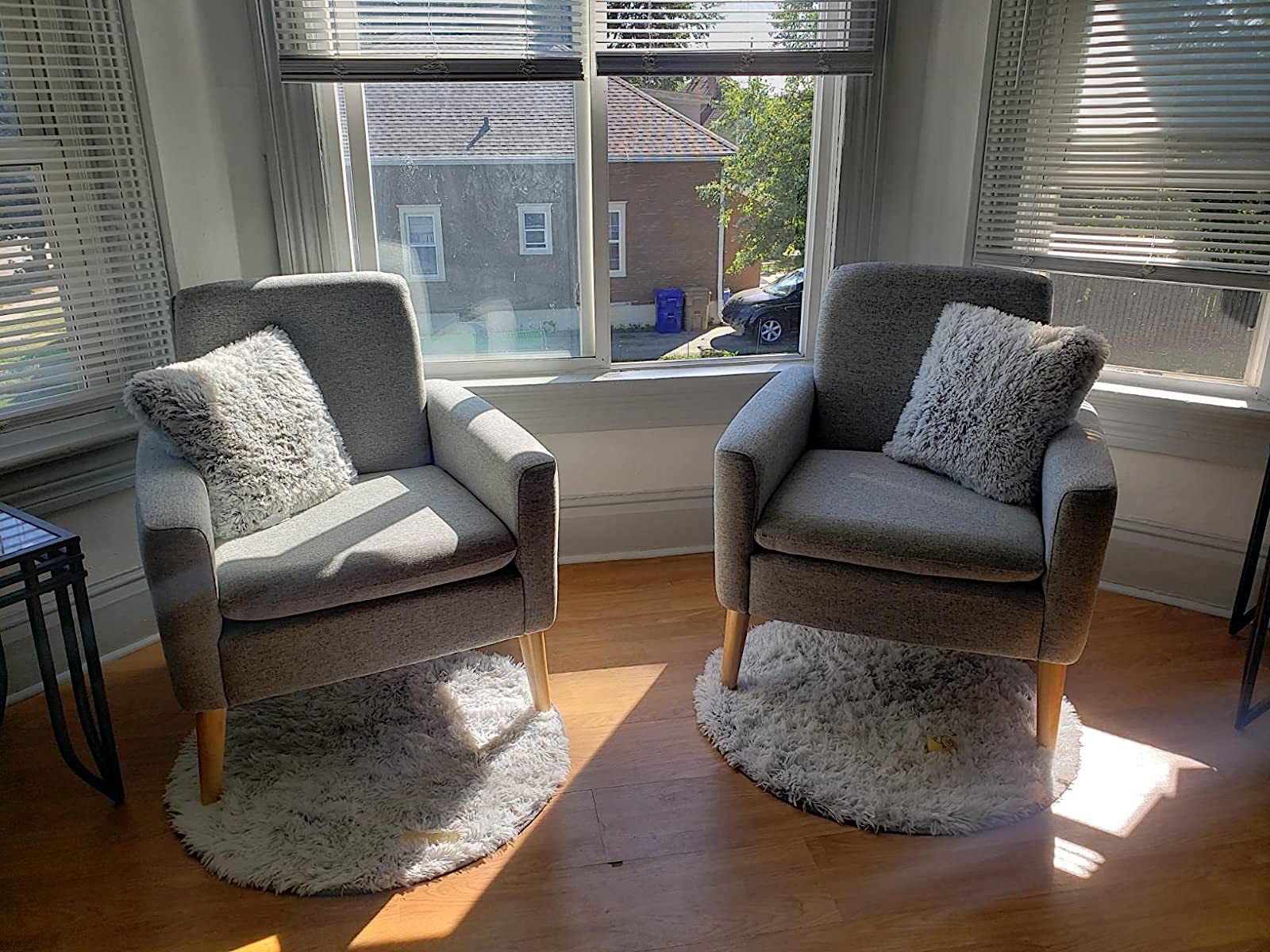 "I brought 2 chairs and they are a great accent to my piece family room space. Very easy to put together. Beautiful mustard color. I would recommend this product." – luvlakerz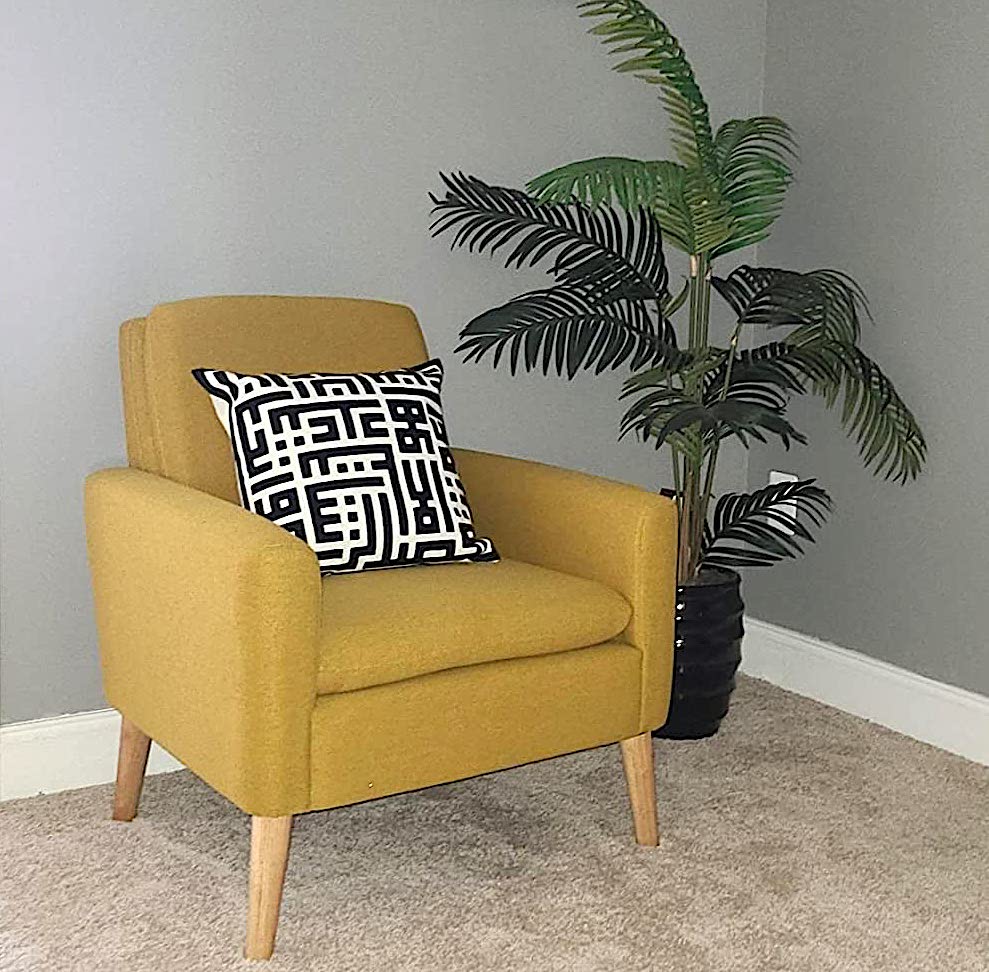 "I love my mustard yellow chairs. They arrived quickly and was easy to put together. They are sturdy and light. I highly recommend." – Maranatha McLean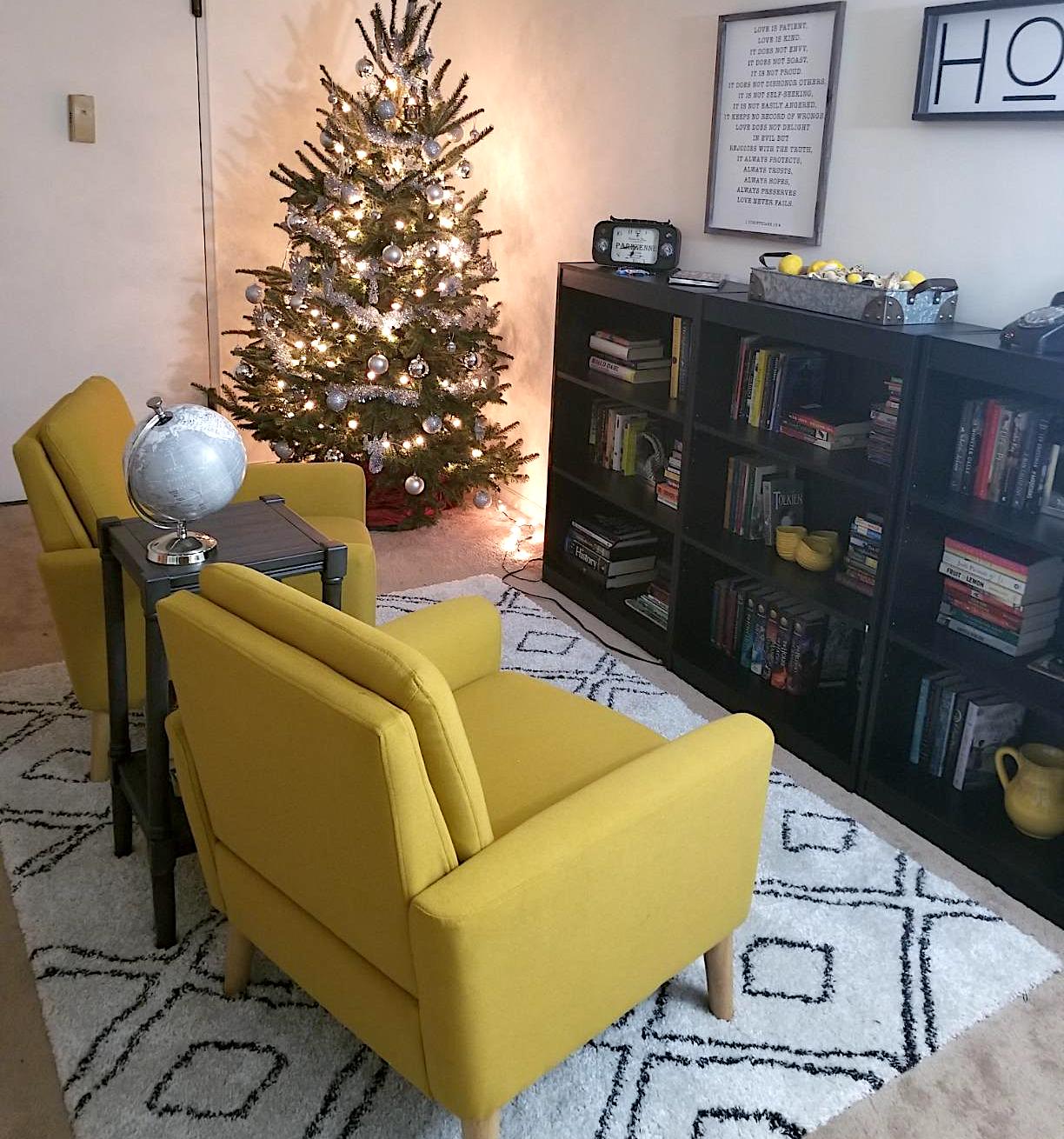 "These chairs were the perfect chairs. They were the exact look I was going for! They arrived faster than expected!! Assembly was so easy, the hardest thing was taking them out the box lol. It only took about 10 to put the chairs together. They aren't the most plush/comfy chairs, but they will get the job done! And the yellow is the perfect shade. Not too bright, which is what we wanted." – S. Tia Branch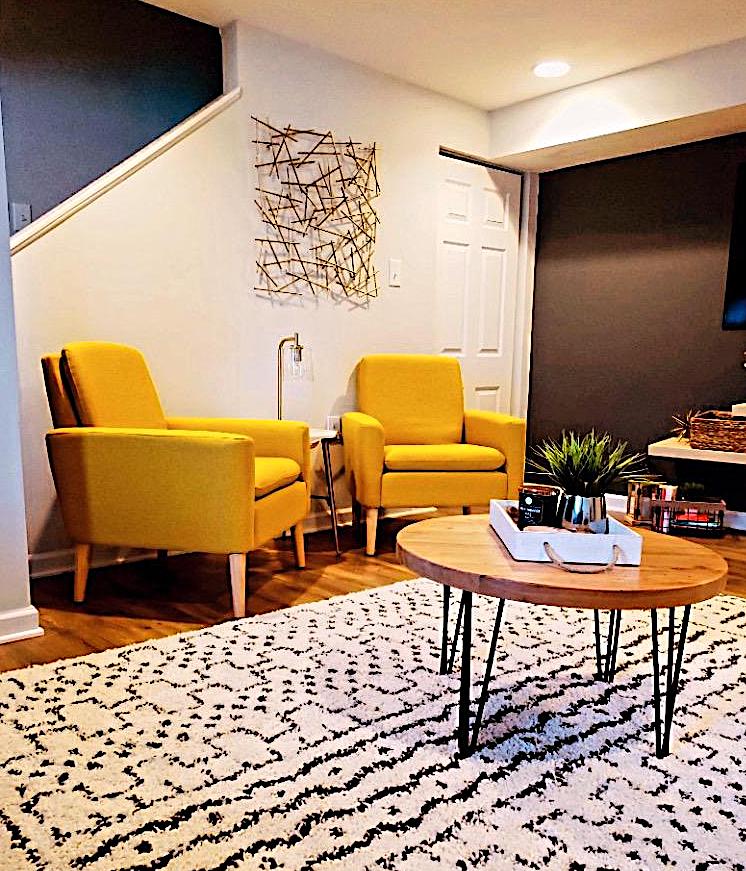 "This chair is perfect for our living room. Love the color. The mustard yellow is beautiful! VERY comfortable and VERY sturdy. super easy to put together." – Jessie Bull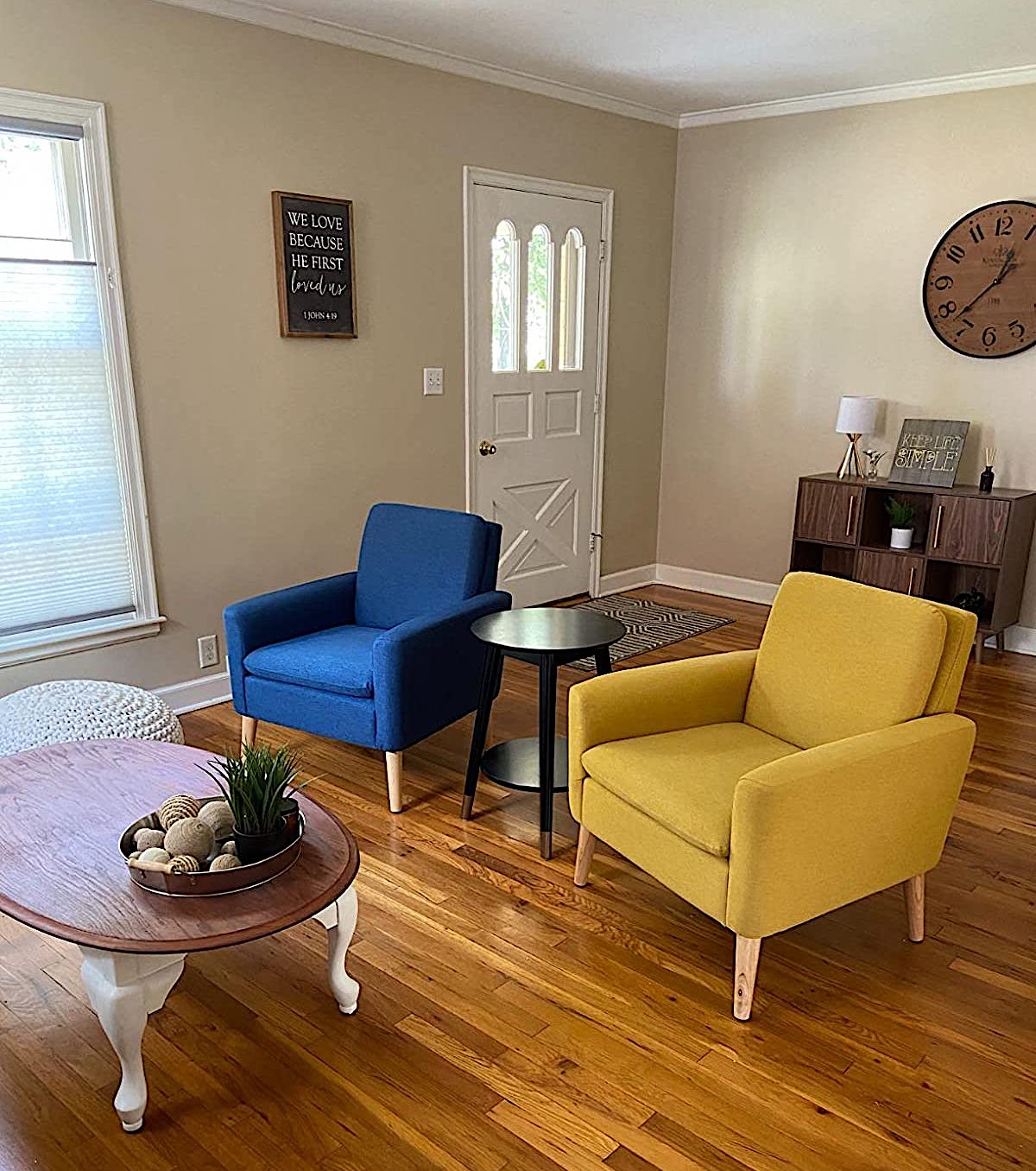 "This chair was perfect for me as my reading corner chair. I choose the yellow one and it is the color I expected. I'm a little on the heavy side so sitting while crossing both legs isn't ideal with this chair. However, I am super satisfied with my purchase especially with the price I got it for!" – Carissa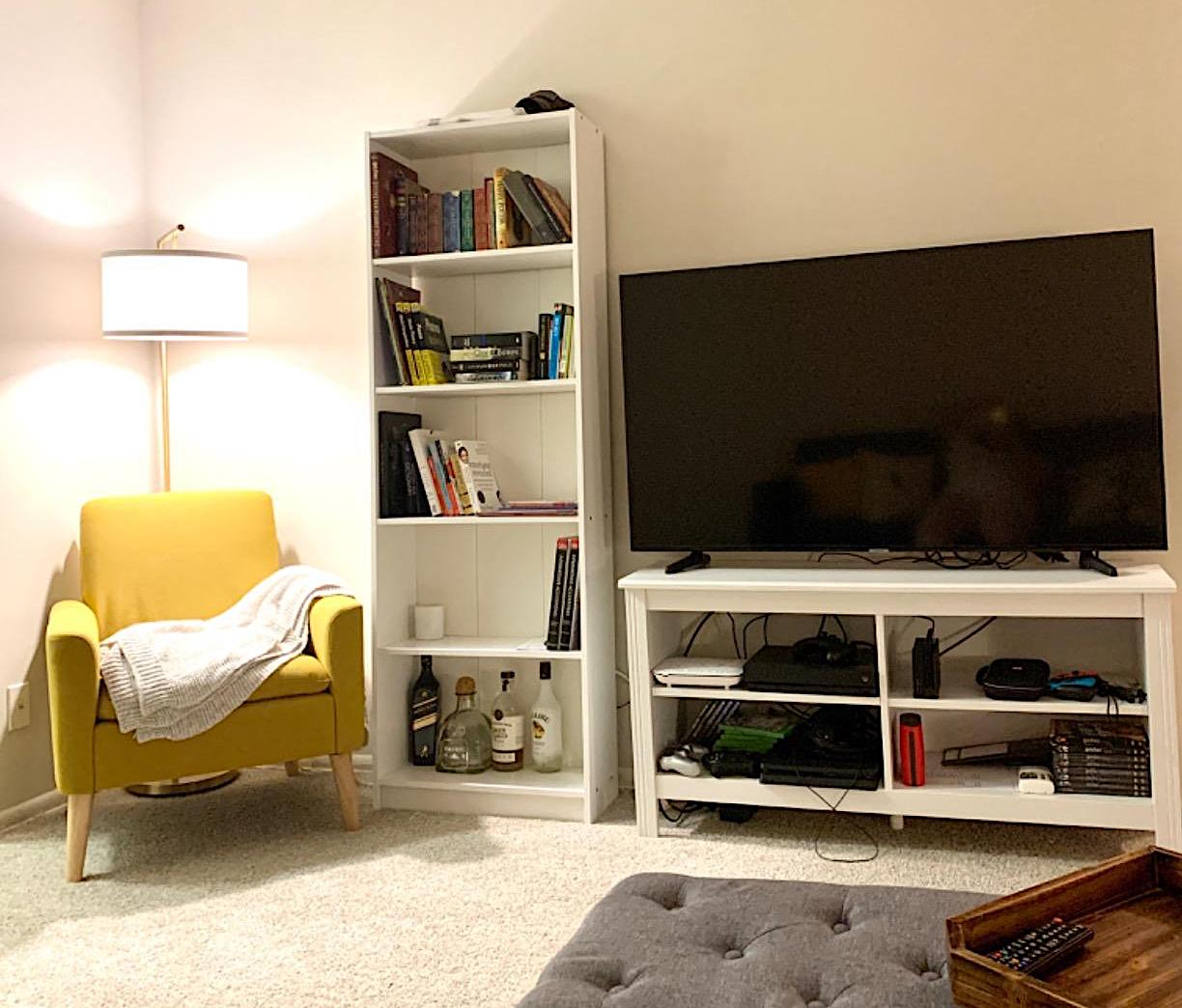 "For the price, well worth it! I needed a chair for our kids play room so I could nurse the baby and read books comfortably without sitting on the floor. I didn't want to get a rocking chair or glider, in case I want to reuse the chair in another part of the house. This chair fit the bill. My husband assembled it quickly, and it looks great in our playroom. It is classy and versatile. Comfortable to sit in and the arms are soft enough I don't need a pillow. Light weight where I can move it by myself, but sturdy enough it won't fall over If you bump into it." – Annie T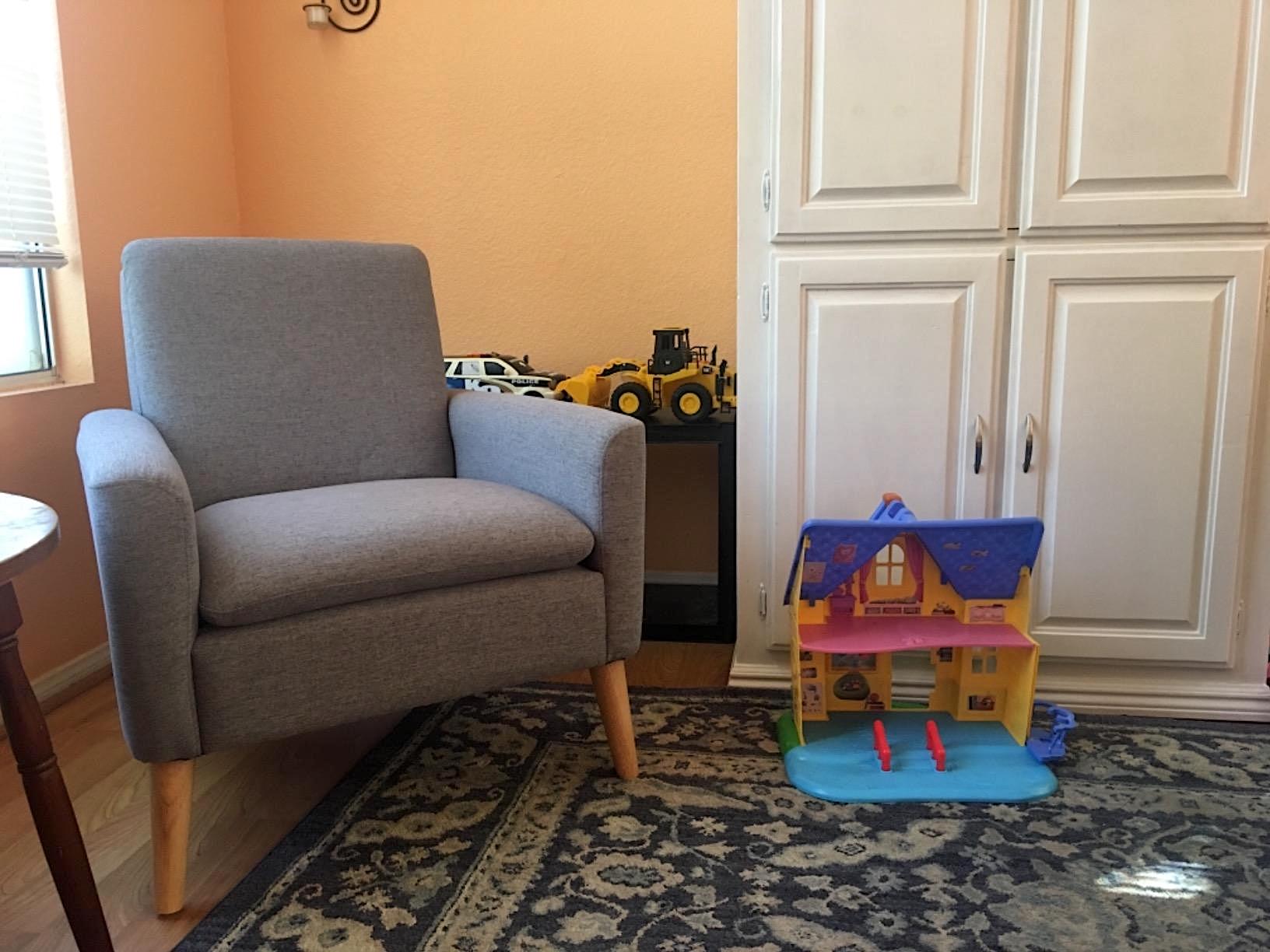 "Absolutely love the chair? Easy to assemble, great quality" – Cheryl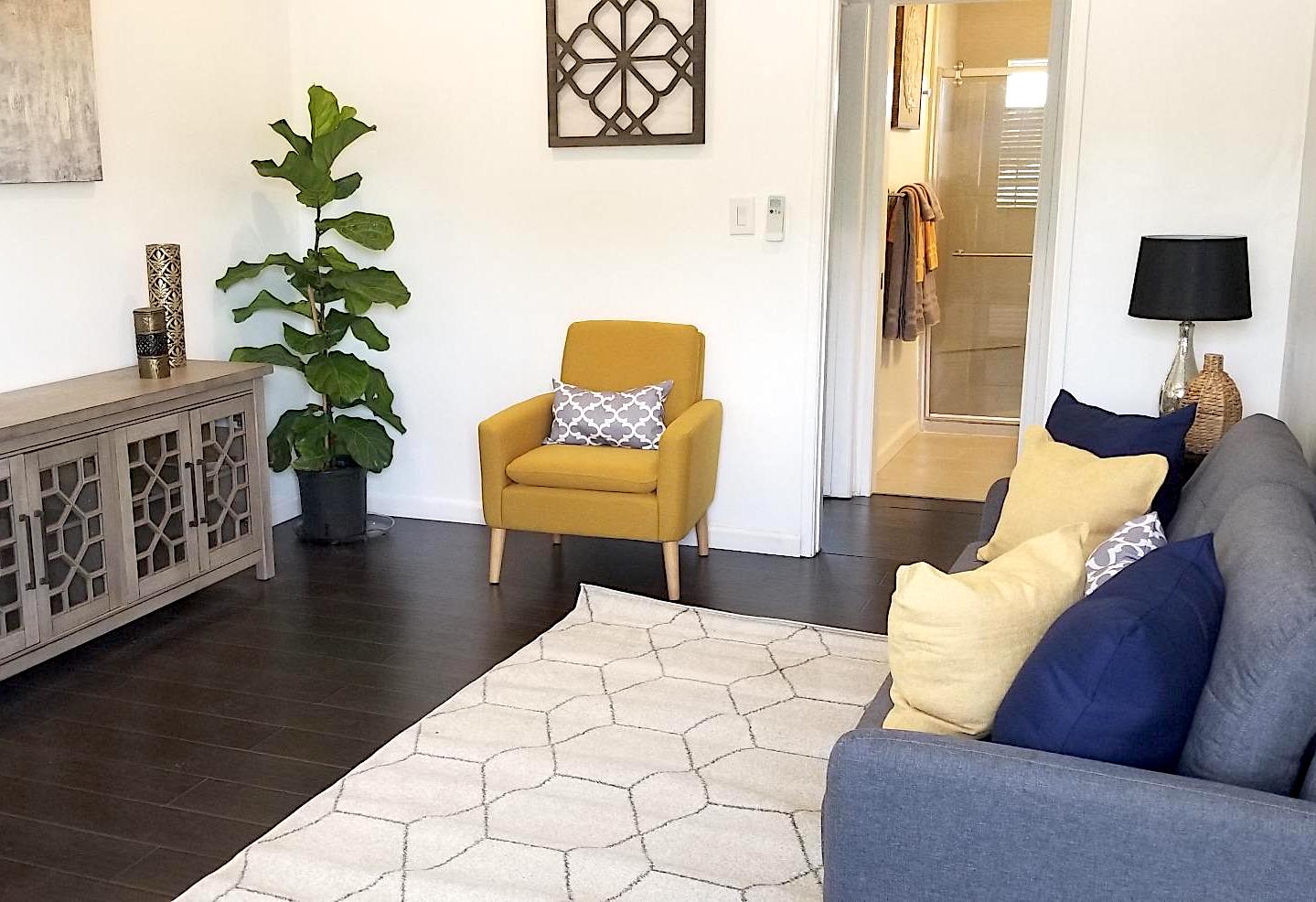 "I love these chairs. They are great quality for the price and the color is so chic. They look more yellow in my photo but they are a true mustard color." – Meryl Bertrand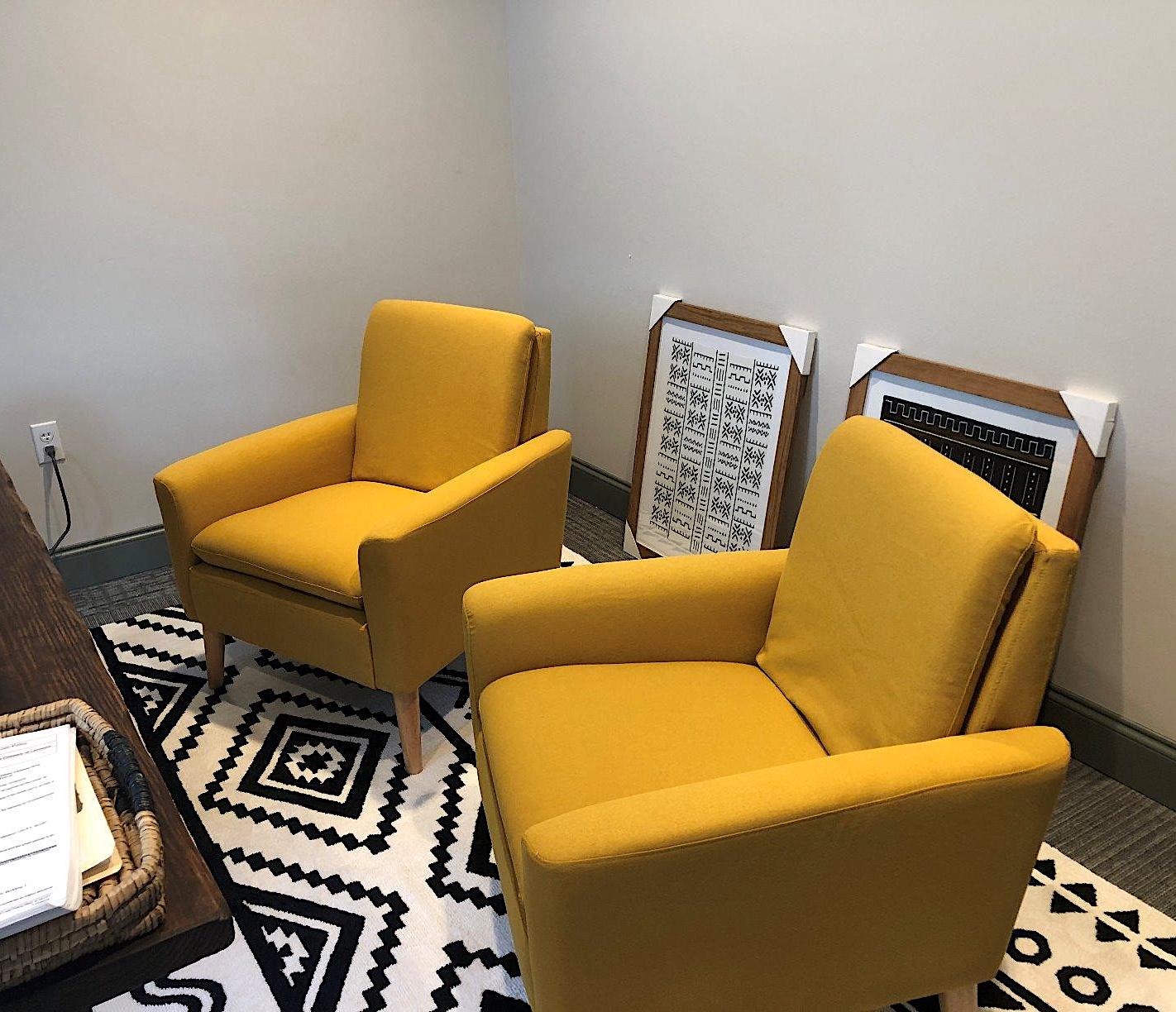 "Great pop of color for any room. I get tons of compliments on its color and style. It looks way fancier than you'd expect from this price range. It's also really comfortable! My sister even bought two for her office. Can't recommend this chair enough." – Anonymous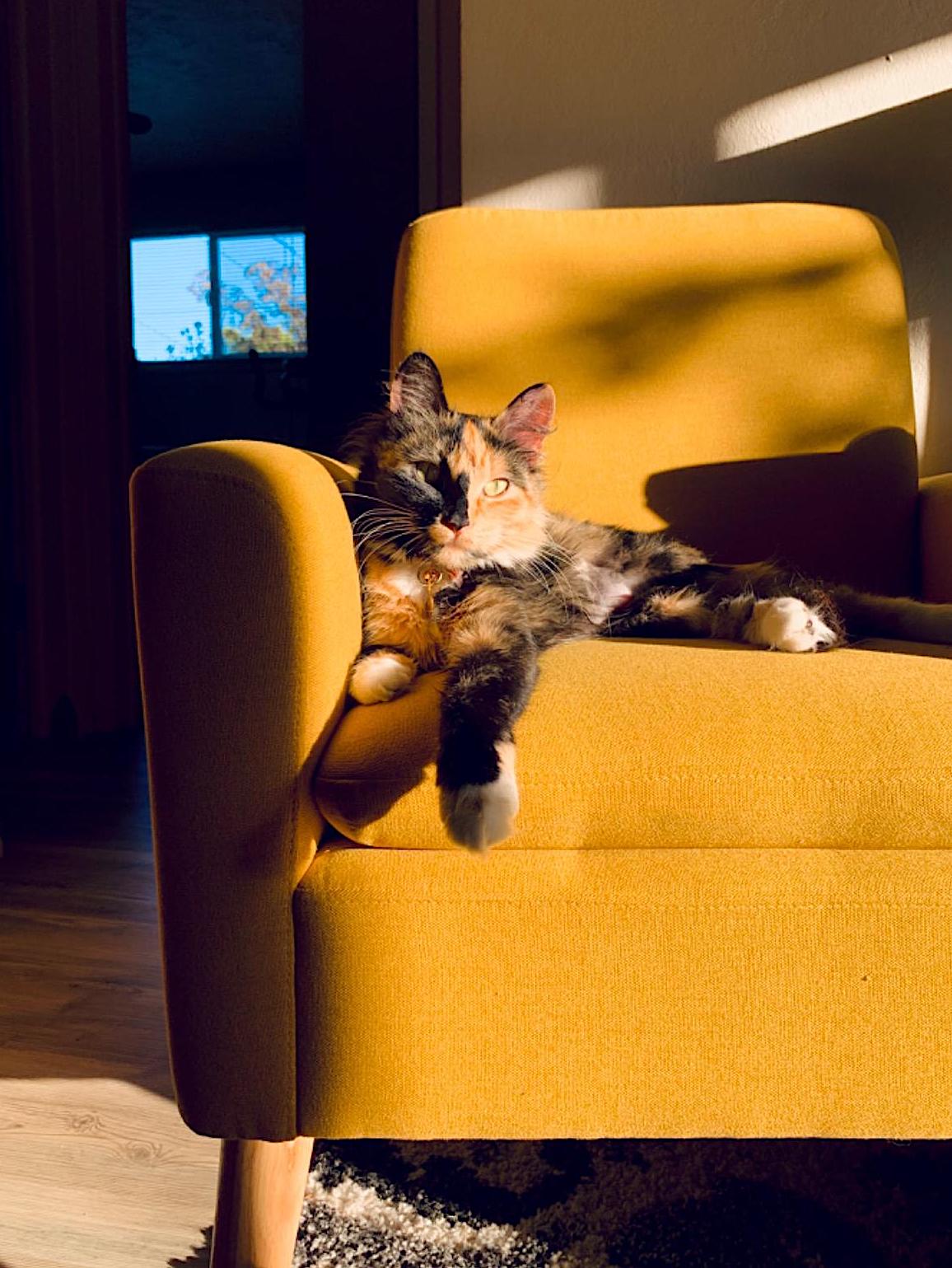 "I love this chair, it was easy to assemble and looks gorgeous. Shipping was fast and I'm super happy with it. Definitely a mustard yellow, not a bright yellow- which is exactly what I wanted." – Clarissa Olson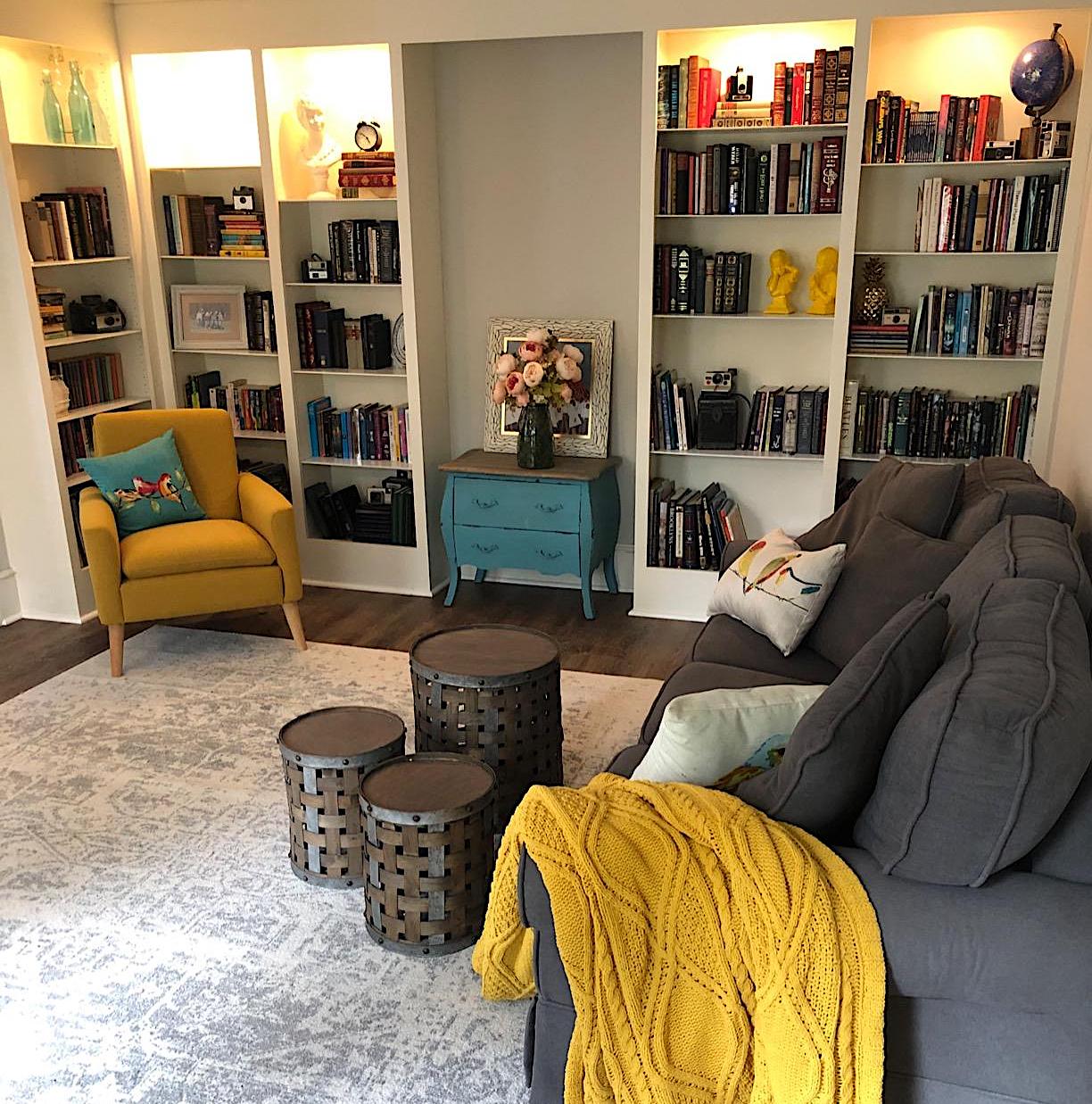 "This chair perfect for my sunroom. It's smaller than expected but if you're petite, it will fit you nicely. It's firm but the fabric is soft. I love it." – Sov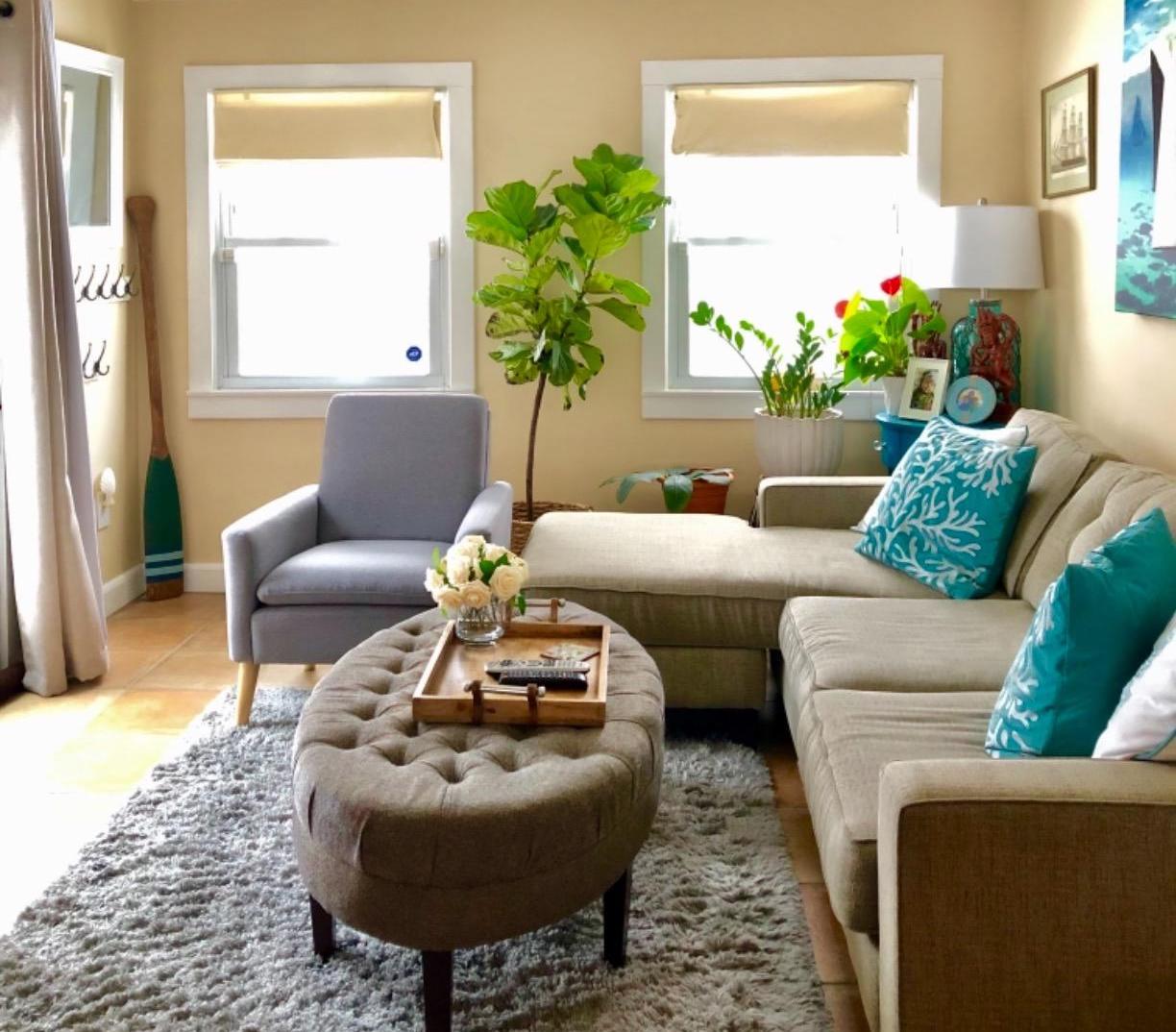 "Love this chair so much! Everything I wanted, perfect color and comfortable. The dogs approve too." – Brianna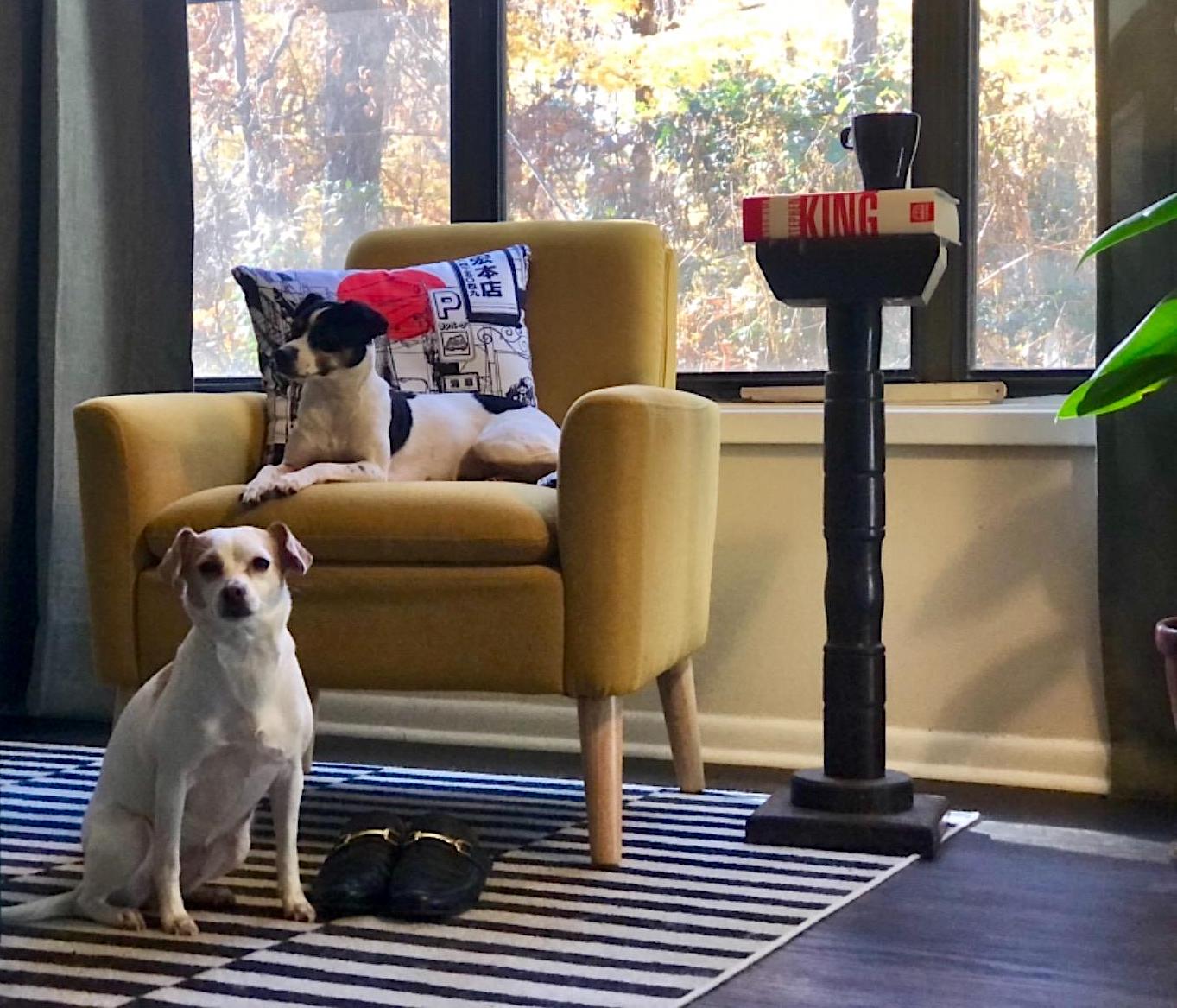 "Adorable accent chair that fits perfectly in the corner of my living room. I love it!" – Jessica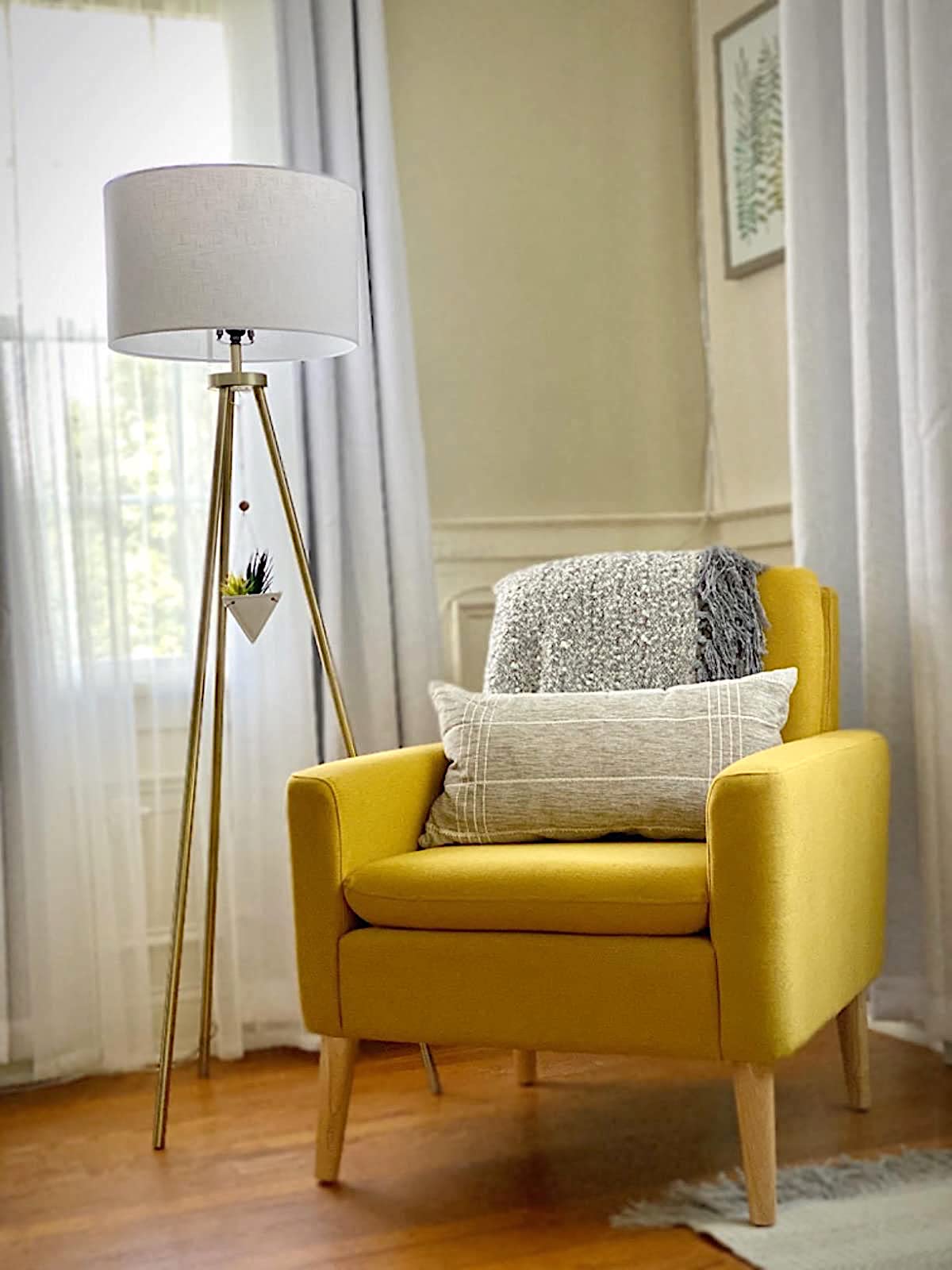 "Absolutely love the color of this chair. Took less than five minutes to put together and seems really sturdy." – Brie Dean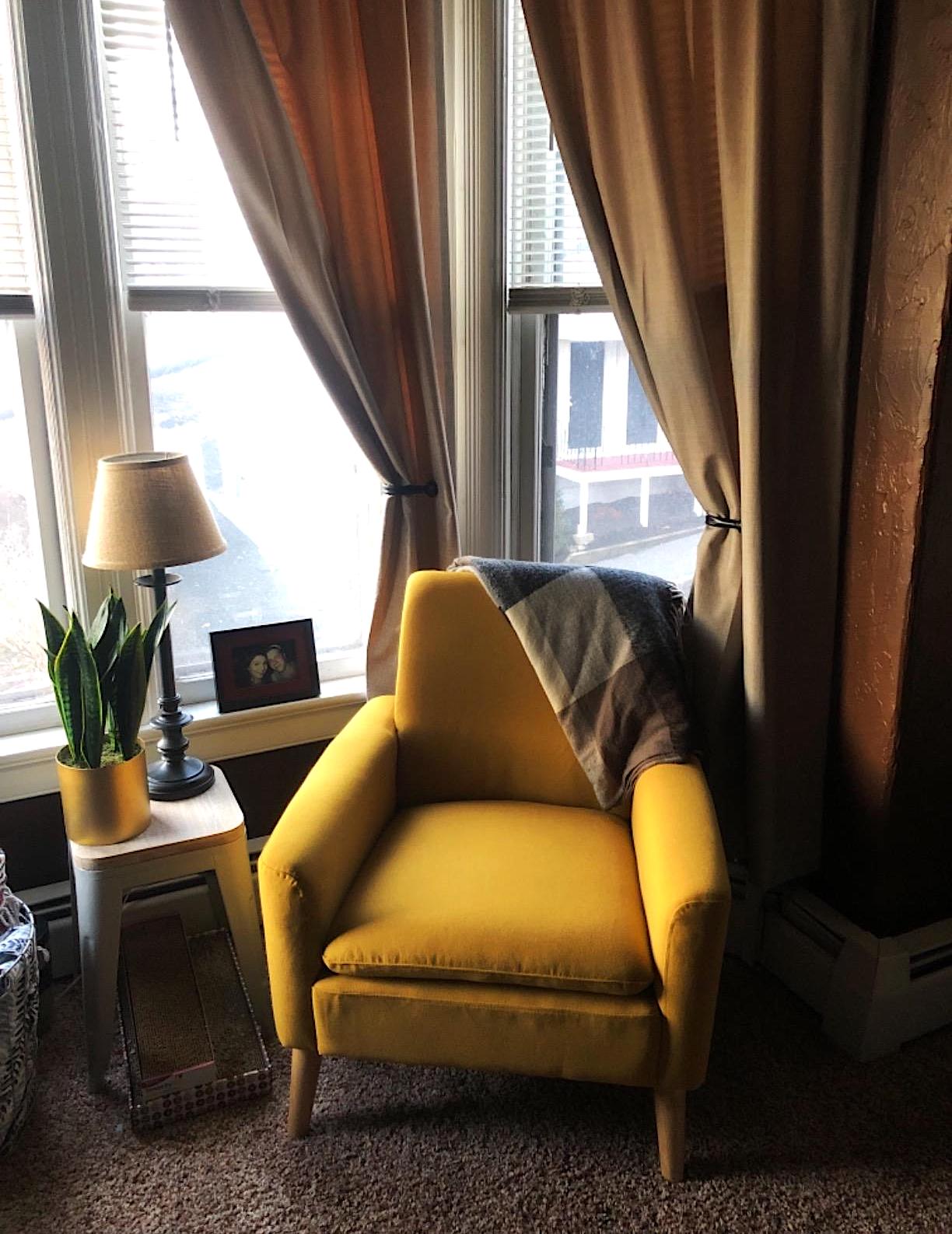 ---
Purchase the product on Amazon Marketplace (USA and CANADA) with free delivery.
---