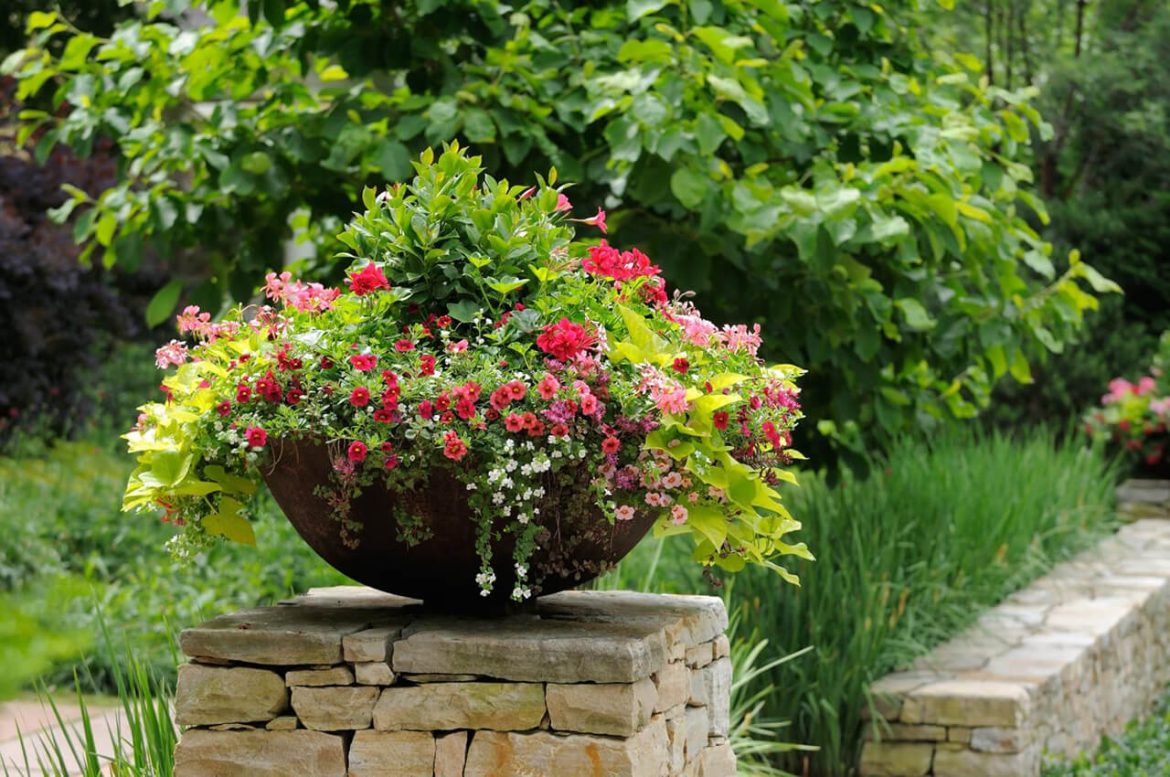 220 Eye Catching Front Yard Landscaping Ideas and Tips
Irrespective of the size, I believe the front yard plays a vital role in our homes' overall visual appeal. Front yards should correspond with the size, design of the house, and the surrounding vegetation. Taking this into account enhances its overall look. I believe our front yards should also comprise landscaping features like walkways, driveways, planters, and attractive containers. 
Below are useful guidelines to make front yard remodelling experience worthwhile in my opinion.
Finding your focus
I put a lot of emphasis on the focal points and how they are viewed. Womanswork.com president and certified landscape designer Dorian Winslow believes that the focal point of our front yard is typically the front door, and we, therefore, don't want to hide it. Before adding plantations like trees, I visualize how a front door will be framed when entering the house.
Using ground covers
I think ground covers add an immaculate look to our landscapes and are also very easy to maintain. This is because they're dense and so low in the ground. Winslow suggests that ground covers can allow us to add f bulbs to our landscapes since they hide dead leaves when those bulbs bloom.
Setting the correct path
I don't think a winding course is ideal for the front door; thus, a curved path is way better. If I intend to take guests on a winding route, I would aim to put a lot of plants on the side of the path. Since it's our nature to always take the most direct route to our destinations, pathways should, therefore, not be a hindrance.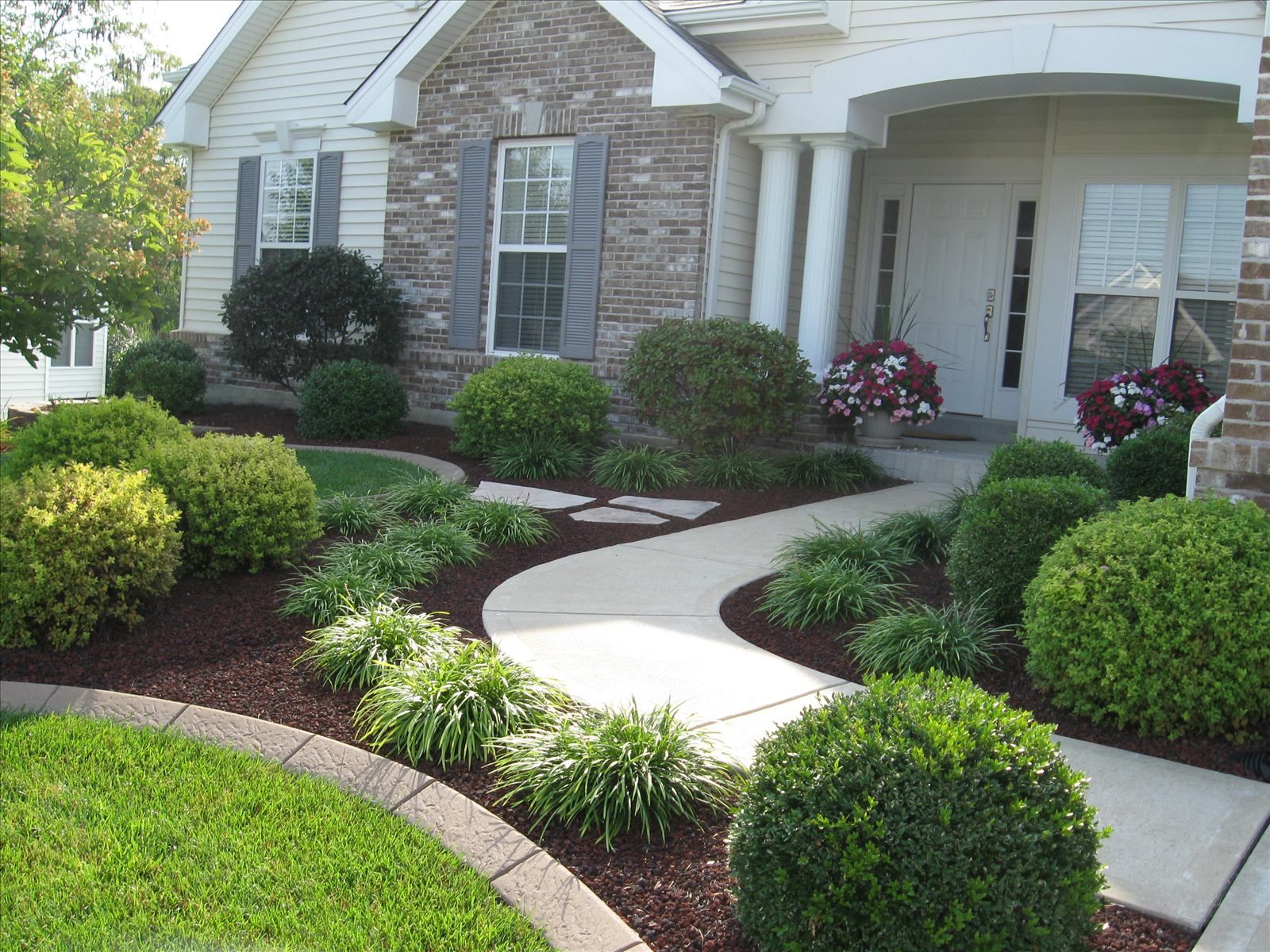 Reconsideration of foundation plants
When deciding on shrubs to plant, I visualize how they will look in the coming years? Winslow argues that we should not choose those that will grow profusely and block our windows. She also adds that we shouldn't consider foundation plants as little soldiers, that we should push up along the house perimeter. For instance, a two-story residence foundation planting should extend for at least 8 feet farther from the house. 
Adding privacy
Often, I strategically plant several trees or shrubs in front of areas where I want further privacy. Winslow suggests that a barrier that includes a variety of plants with different heights can be more compelling when used as a hedge or fence. 
Consider the lighting
I use plants to obscure light rays in most cases. We should, therefore, always remember the positioning of our houses when choosing plants.
Notes that our houses are large objects and will obstruct the sun. Take, for instance, if a house faces west or east, it might get intense sunlight some point of the day and no sun afterwards. If it faces North, the front yard will be deprived of sufficient light.
Creating an entrance
Winslow argues that if our driveways are straight lines from the street to our doorways, we should soften the lines with curved planting beds where the driveways meet the corner of the yards. I get a satisfying feeling when I approach my doorway for this reason.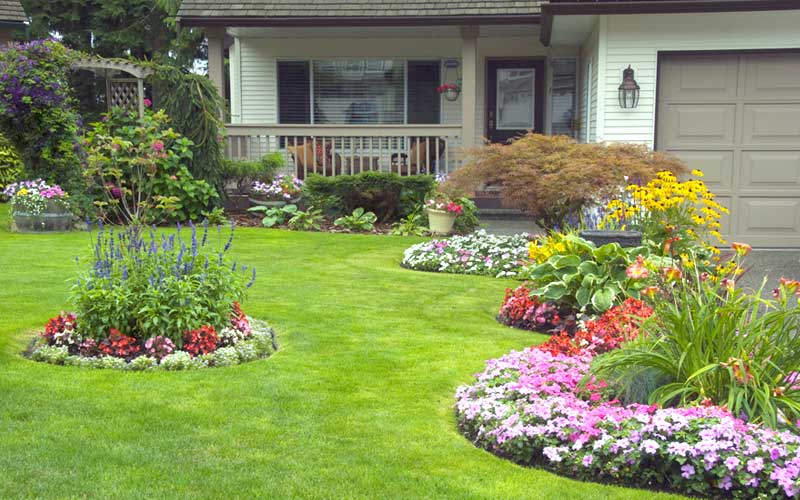 Long term thinking
It might be obvious to say that tree is permanent fixtures in the land and should be far enough from your residence. Winslow argues that, when expecting to sell our houses, a tree can either be an asset or become a liability if the potential owner wants to get rid of it. Therefore, I always try to foresee how big the trees I will consider planting will become before planting them.
Adding a tree that flowers
I add a variety of flowering plants to give my yard a little pop of color and scent during spring when they bloom. Flowering plants are typical miniature; hence, they won't obstruct the house. Flowers add a pleasant scenery and warmth to the yard.
Keeping the yard simple
I like to keep my front yard simple to make my focal points noticeable. Overcrowding the front yard will obscure my design in my opinion.
Popular Design Ideas
Foliage along the walkway
Using different foliage varieties around your walkway complimented with seasonal garden and other textures will maintain a high level of intrigue among visitors. A stone colour walkway, for instance, gives away a simple and elegant impression.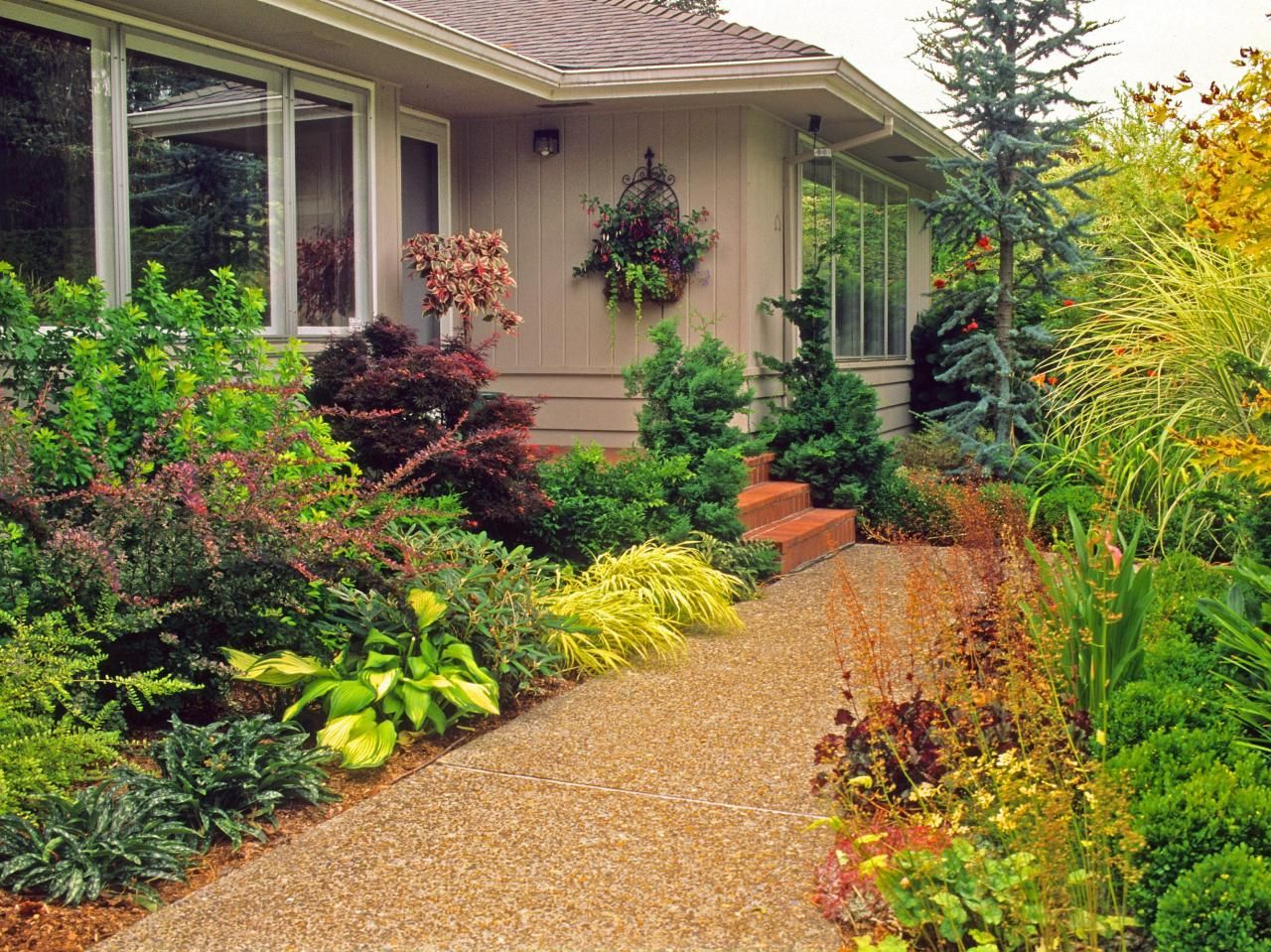 Lighting that fits in
A home's entryway must be illuminated. Here, the lamp colour that complements your home's exterior will give the same quality effect as this home's hues complemented by the soft teal fittings. The paint on the lamp posts is pleasantly reflected by the blue fescue grasses.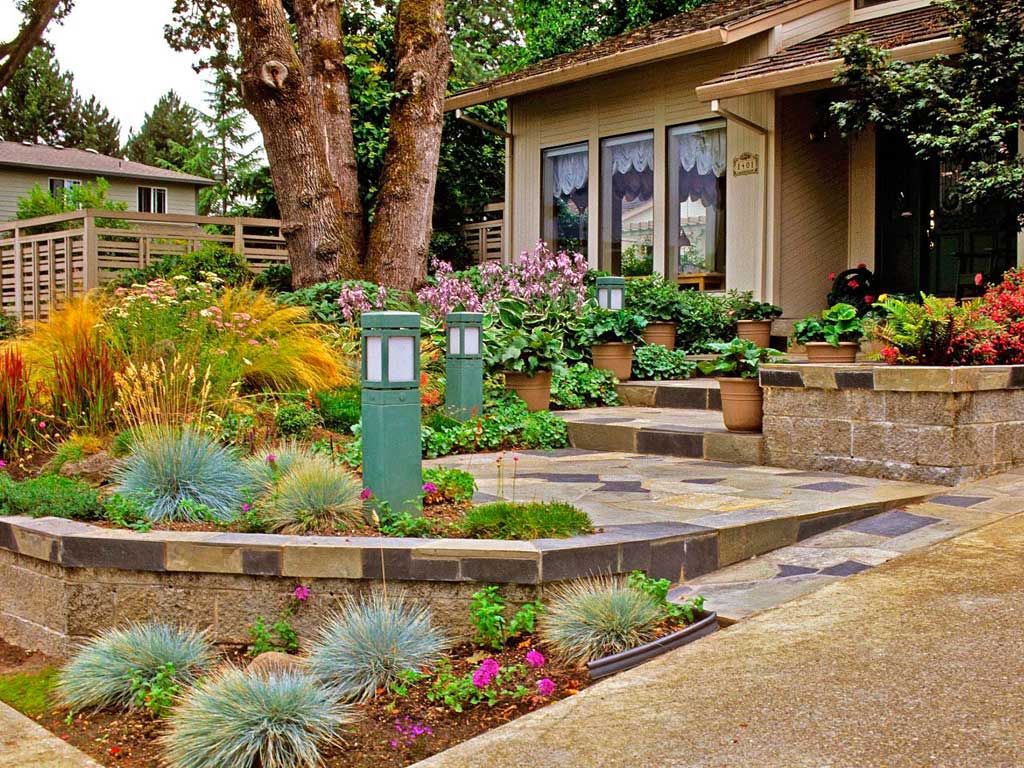 Creative flexibility
Try out this half-timbering detail around embankments of foliage, and Tudor-style cottage used brick and the terracing segments to add depth. This landscaping choice will transform your yard into everything a planter could wish for.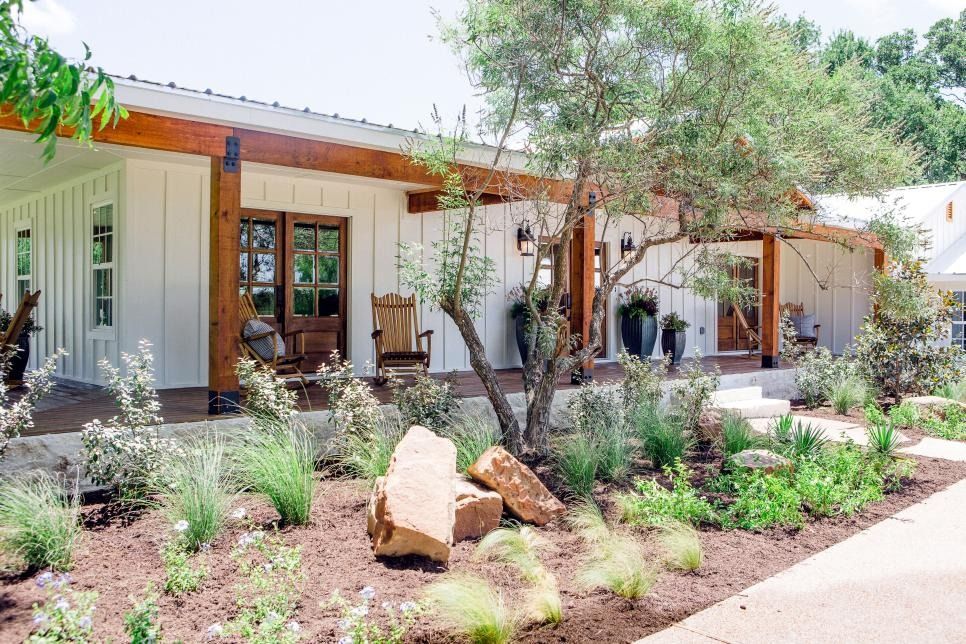 Wheelbarrow planted cottage-style
Nothing would beat a picture-perfect shabby stylish wooden wheelbarrow with its brim spilling over some gorgeous hanging basket of favourite flowers. While this style suits virtually any yard, those fuchsias and petunias are among those basket favourites that would make for the most beautiful garden display while spilling over a wheelbarrow's sides. Consider using a high-quality plant soil to ensure it keeps water in the wheelbarrow, keeping your flowers healthy under the sweltering summer heat.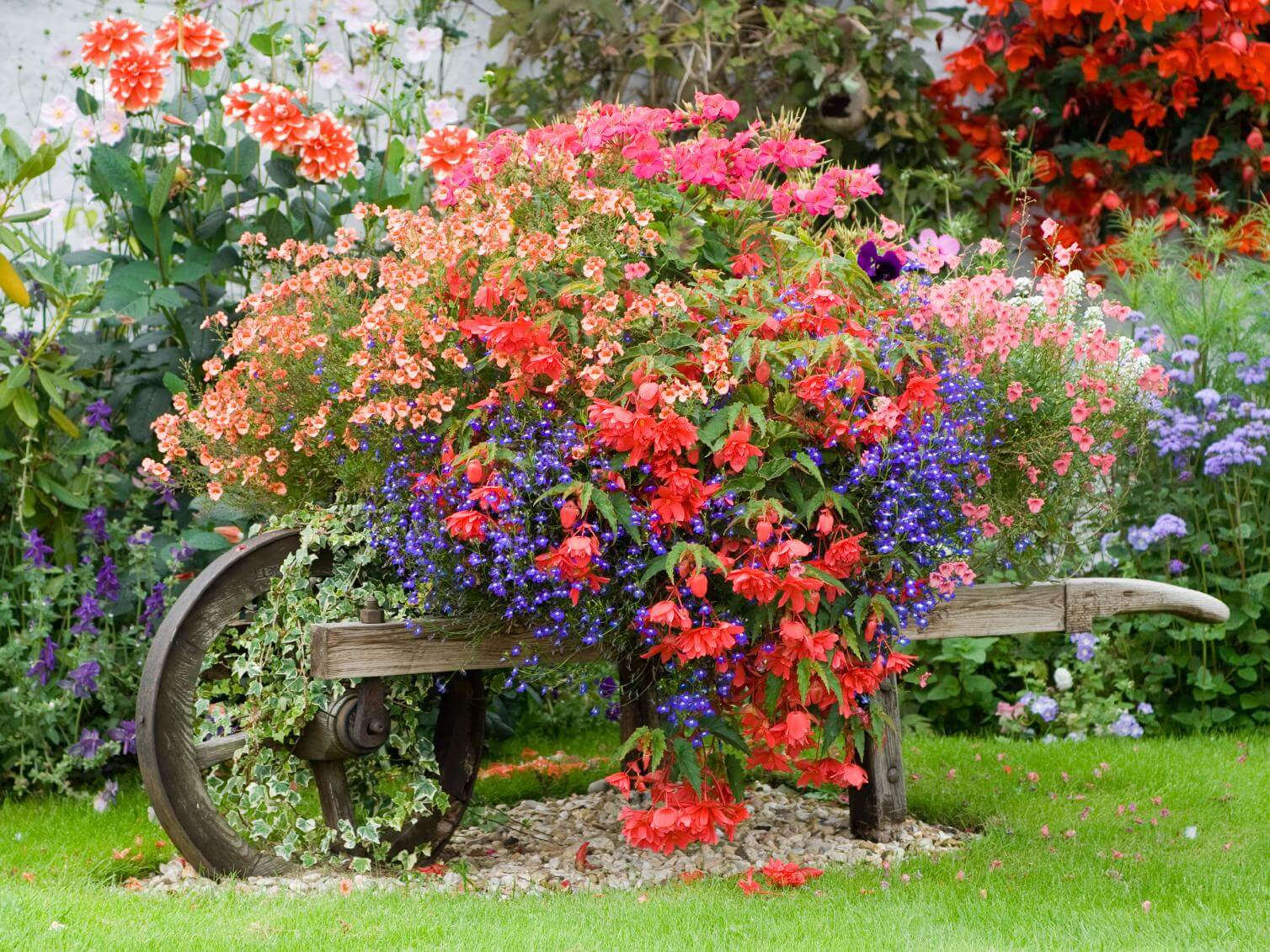 Optimally use Petunias
Petunias are tolerant of decorative flowers. While they are not necessarily considered first as landscapers transform homes, they make ideal highlights in a flowerbed and decorative flowers for the hanging basket on the entryway. To top it all off, petunias bloom for a lengthy period and can sustain relatively dry soil. This makes these flowers an ideal addition to your environment.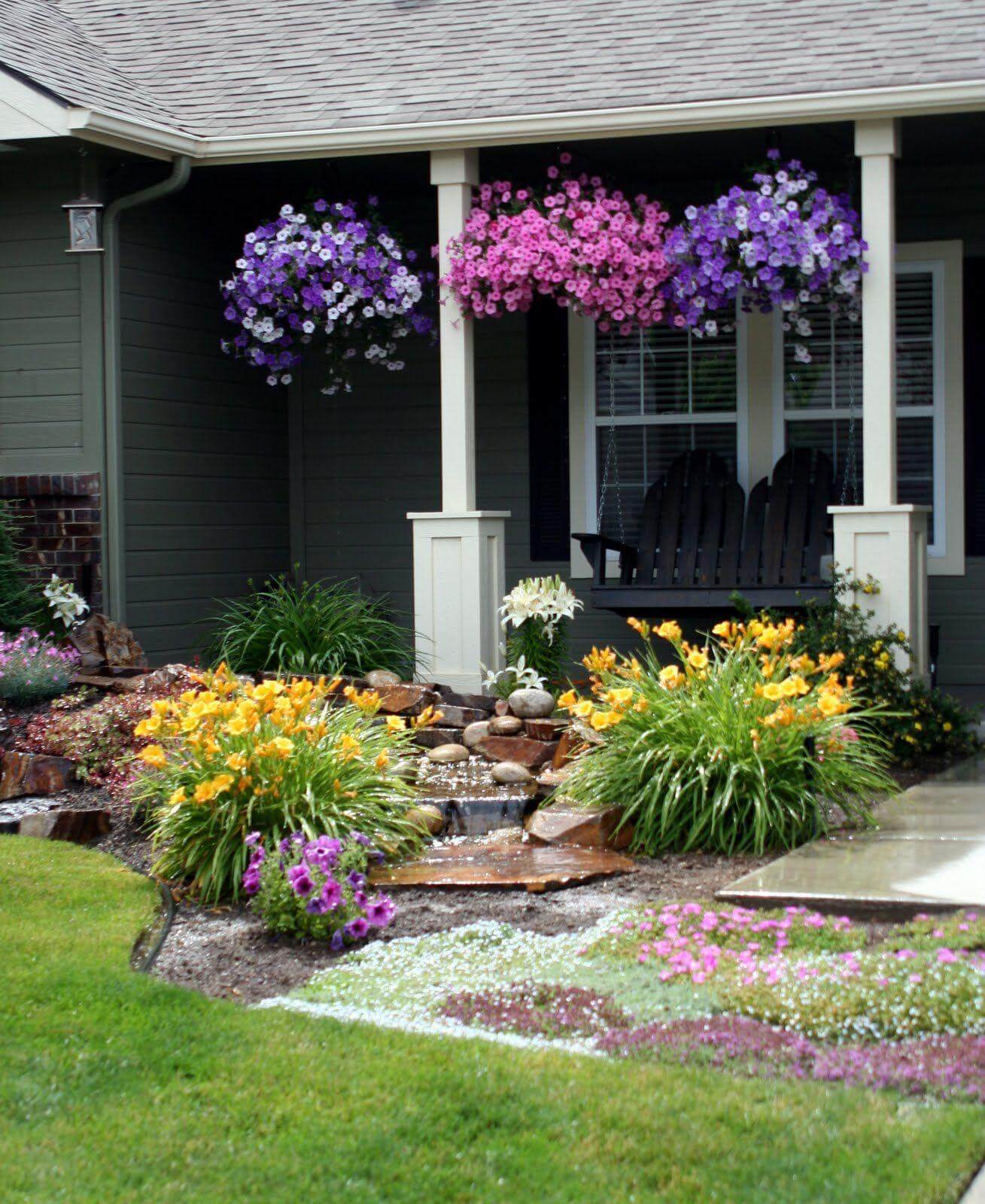 Your desert doesn't have to include cactus
You could go for several options to make the perfect alternatives for cactus while going for a desert-theme design for your space. You can achieve the most appealing dessert theme with two native desert plants and an Australian import. This will cause a xeriscape-type yet straightforward landscape. A combination of fresh flowers, such as silvery-green Texas ranger bushes, silver-blue drought-resistant plants, will prove suitable cactus alternatives during desert landscaping.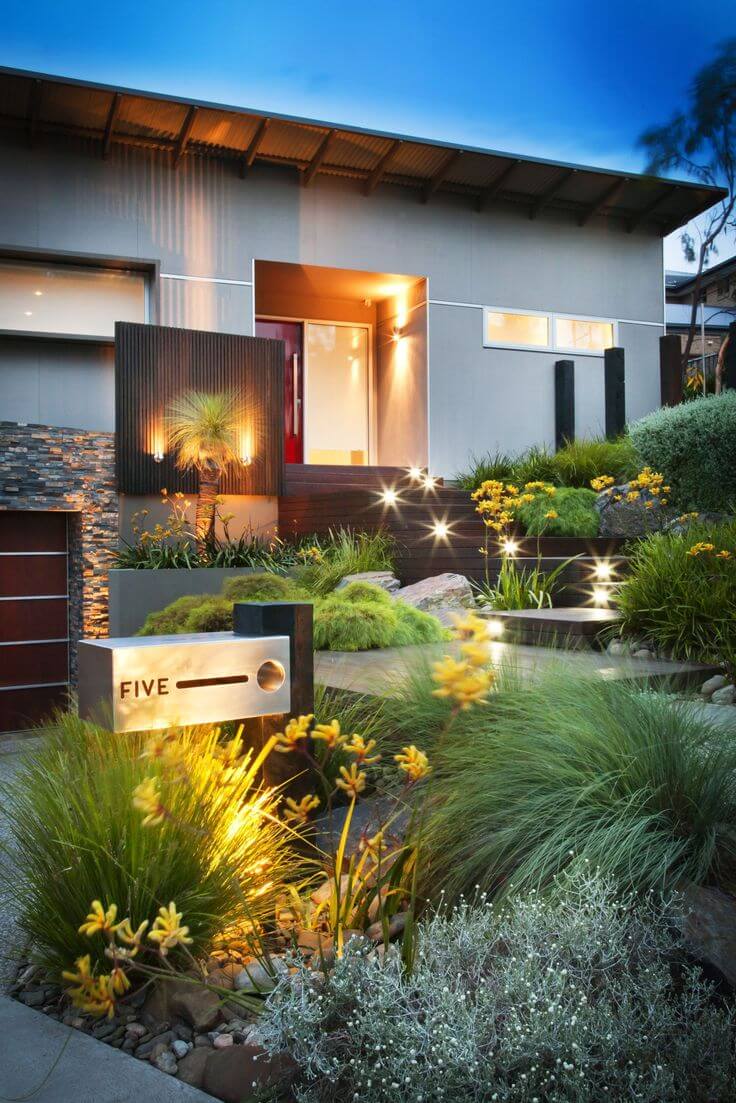 Evergreen gardens with flamboyant planters' solution
For a simple to maintain and a relatively simple to update the look, a structured evergreen garden bed along with colourful planters will do the trick. This versatile style is an ideal landscaping choice for most home styles. Highlighted by a definitive low boxwood hedge, visitors can enjoy the approach to your front door. They will admire the white-barked tree with multiple trunks and topiary evergreen landscape. Apart from being reasonably easy to care for, this choice of the landscape has proven universally appealing.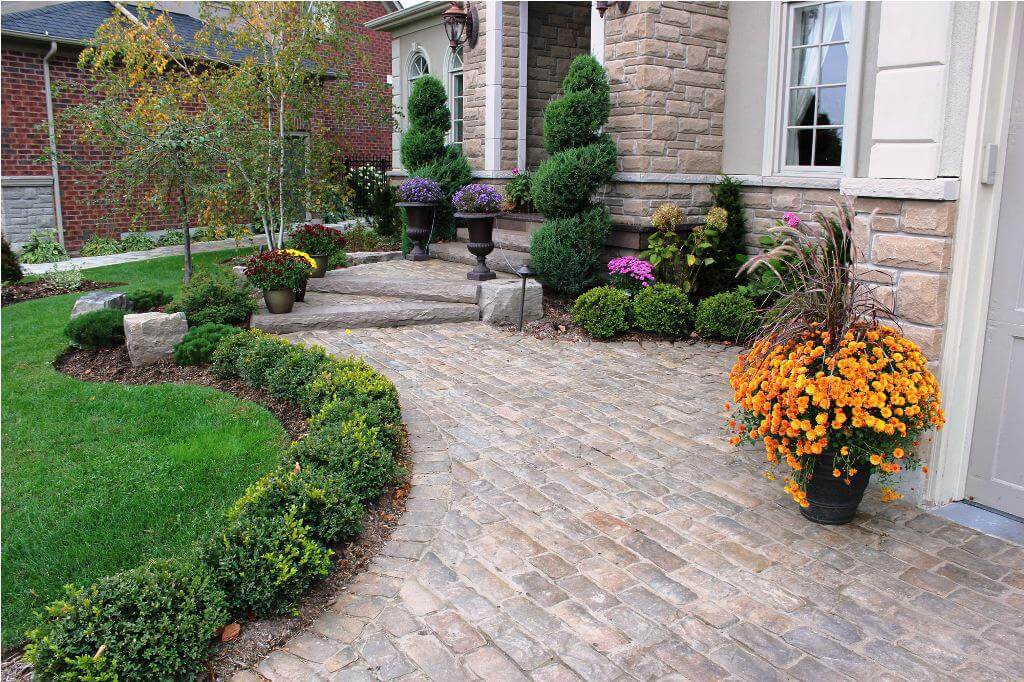 A touch of some Japanese sophistication
This example depicts the homeowner's creative efforts in cleverly matching the stone on the house's walls to those on the garden beds. Mid-century to modern home style lovers can draw inspiration from pairing the home's architecture to its surrounding structured grounds. Regarding the Japanese maple that boasts on the central bed, the short maple trees feature lively foliage, typically red or bronze all year round. Visitors will appreciate the high planters flanking the doorway along with the fountain with a stone pillar. With these elements, it cuts the robust horizontal lines shaped by the home and the planting beds. Instead, visitors are drawn towards your entryway.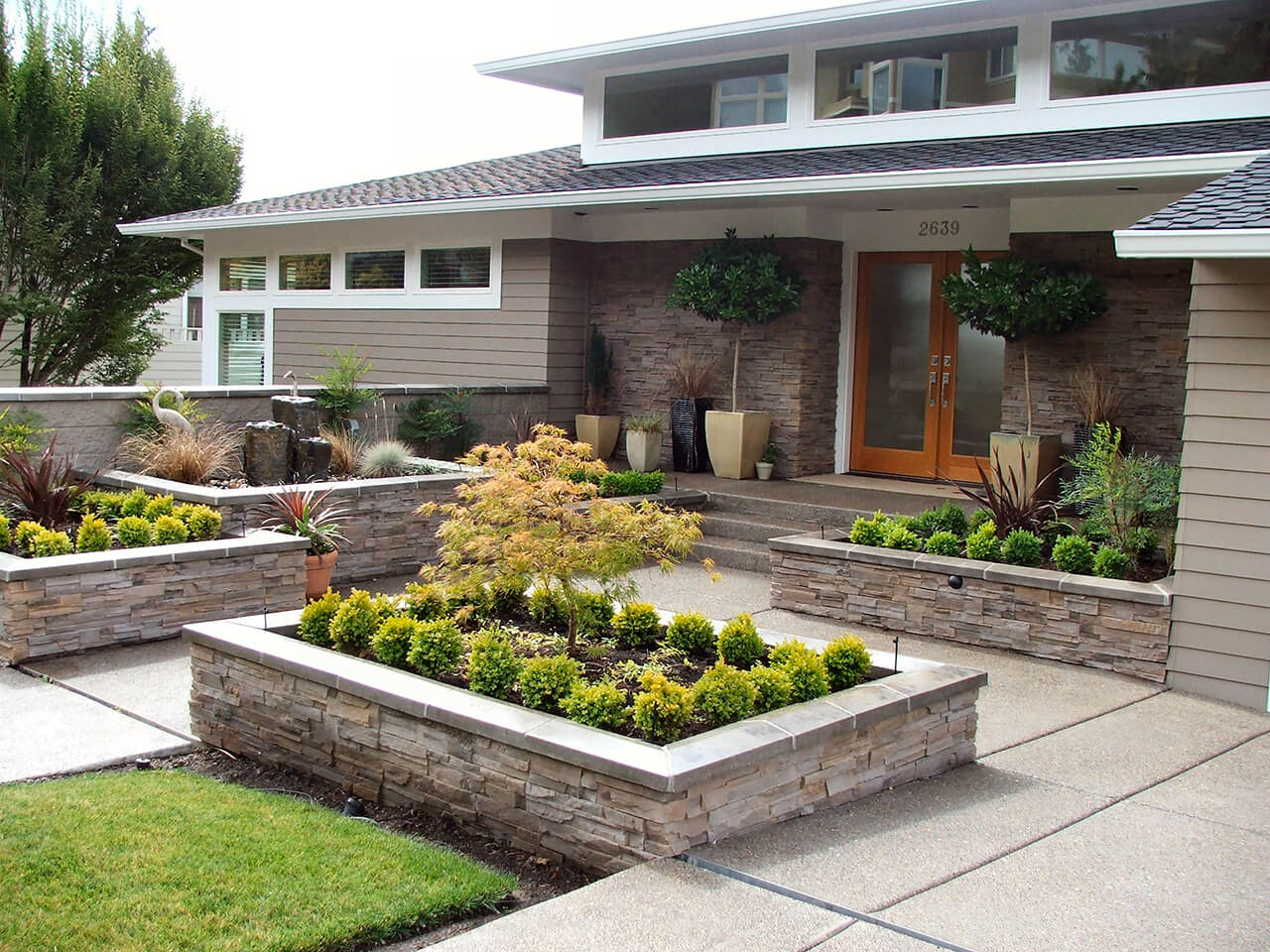 Rose arbour enchantment
Roses have always been depicted as romantic and beautiful, no matter what period. Having a white fence post and climbing gazebo in a garden brings a nostalgic aura besides structuring your home's entryway. Pink roses can be a brilliant choice to go with. It's more elegant to integrate some red roses to complement the stunning red chair in the doorway.