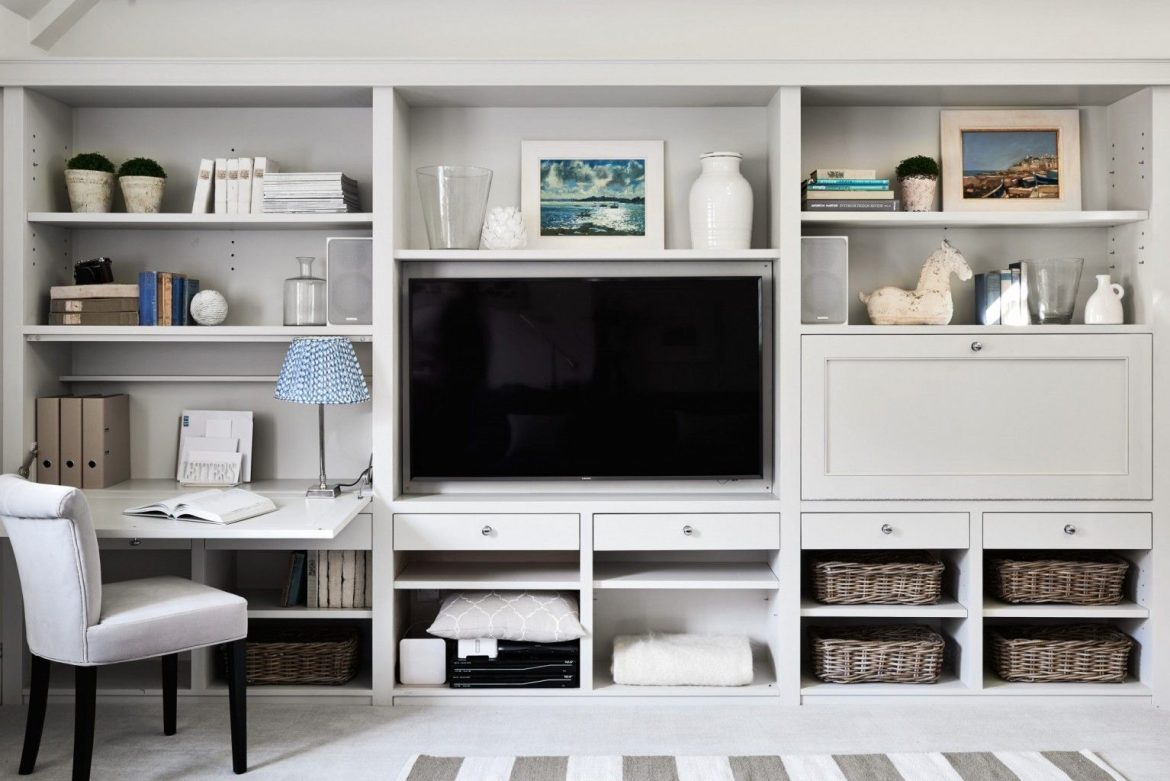 84 Beautiful Nook Design Tips and Ideas for a Home Office Living Room
Working from home can be exciting, especially if you have a suitable environment. Whether you plan to spend a little time or the whole day working from home, you can be productive if you focus on designing the working space. Creating a home office can be so easy when you know what to do. On the contrary, it can be a daunting task when you have no idea what to do.
There are many ways you can change the look to make the space comfortable, and that's what makes you productive in addition to creating a functional looking space. It also keeps off distractions from the environment and gets you focused on your work. A simple space in your family living room can turn to a spacious work area within a short time, and it needs you to think outside the box and be a little more creative.
Some people think that getting more space needs renovation or additional space in the home. But that's not the case. Space is already there, and it's enough to make a work area out of it. You don't have to stress yourself over renovations. The design needs very few furnishings to make a significant impact. But if you feel your space is not sufficient for a living room office, here is what to do.
Turn the Shelves into a Working Spot
When the space is not adequate to create a living room office, you can get a little more creative with the shelves. You don't have to move other furniture for more space because you might end up with mixed ideas. The best thing to do is to turn your shelves into an office station. It'll be adequate for your laptop and books. It'll also be a good side table for your work.
So, arrange the shelves with books and office items to create an appealing and functional space.
No matter the size of the area in your living room, you can use the limited space. To get the best set up, maximize the shared spaces by blending the living room. You'll do this while letting each space serve its separate purpose. Take some furniture within the house and tweak them into the existing layout. Create a section of the area with a desk and a file cabinet and divide the space.
You can place the desk in the TV space to maintain the current layout. It doesn't mean that you'll not have a space for the TV, the same area can still serve as a TV stand and you can view your television when you're about to close for the day. It'll create more space for you and leave the room looking stylistic and appealing. You can also identify an empty corner as your living room office.
Change Space under the Stair to an Office
If your house has a staircase, then that's the most suitable place to design a workstation. It's one of the most neglected spaces in the home. As awkward as it looks, you can easily design it to an office. It's one of the best ways to change the home without needing additional space since it is mostly unused.
Get a desk that has drawers and place it on the further end. Create more storage space underneath the desk. It can also double as your kids' study spot if you have homeschooling children.
The Walkthrough Space is Ideal
Most open living homes have pass-through spaces, and most of them are left unutilized. Turn this walkthrough space into a suitable living room office. Slide a desk into the space to create a work station and adjust it for proper fitting. You can add bookcases on the wall for more storage.
Make use of the Dormant Nook
Closets can quickly be designed to fit an office setting. Closets are often quiet spaces that can keep you away from distractions. You can use the space to make calls and other important stuff that needs quietness. It can also be a full-fledged workspace, and you can enjoy comfort while working. To do this effectively, establish a corner or a closet and add a table or desk and a chair. Since the place would be dark, add lighting, and you're good to go. It'll take up little space and still blend with your living room. Additionally, you can turn the shelves above the closets to a book storage space.
Utilize the Space behind the Sofa
A sofa would most times have space behind, and it's usually ignored or underestimated, yet, it can become a significant work area. If you have an open floor, place a desk behind your sofa and ensure that it gives a contrasting look. It's best to create separate spaces so that you have ample and comfortable time while working. The space is also suitable for your kids' studies and can make the best out of work or study times.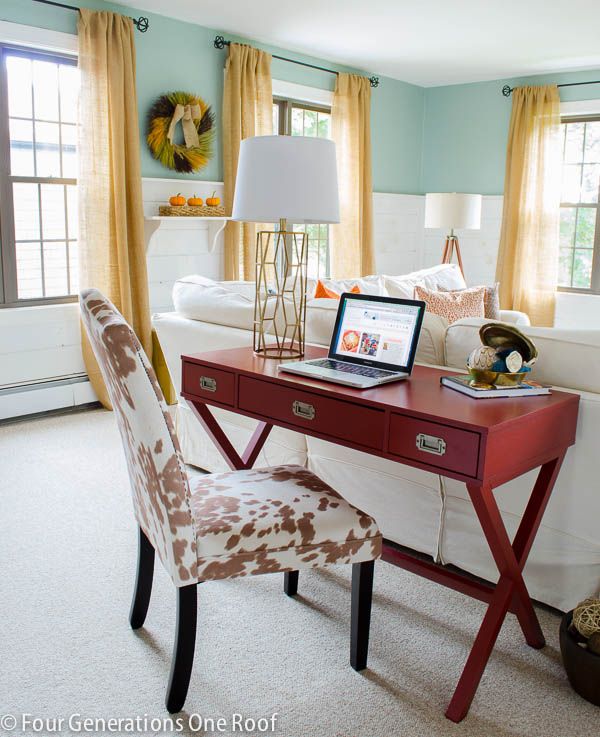 Do a Mini Work Desk
Sometimes, you don't need much space to do your work. Rather than using a big desk, tack a small desk into a dormant corner to create a space for paperwork and your laptop. If your living room is a busy space, then this is the best option for you. Your kids can play around the space as you go on with your work. It can be set as a designated work zone and also double as a kids' study area.
Turn the Forgotten Spaces to Work
The forgotten spaces in your room can efficiently be designed for an office. Identify any unused corners or any vacant space. It is mostly next to the sofa. Sneak in a desk to create a neat workstation. Remove a table if there's any to give the desk a proper fitting. The desk can still serve as a table when you're not at work.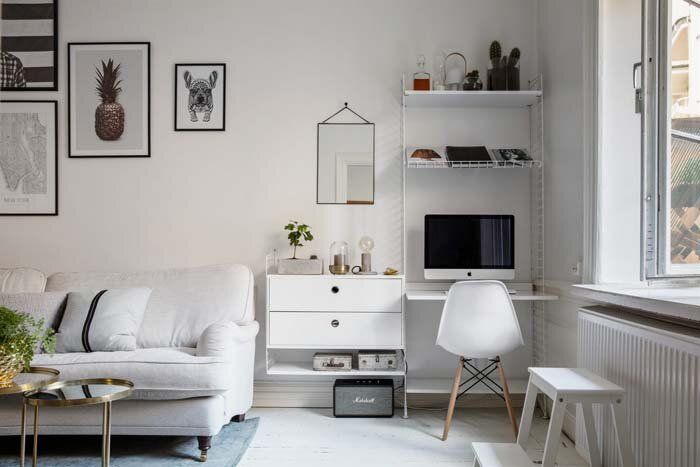 Divide the Living Room with Curtains
Create a nook in your living room by separating the space with curtains. It's the simplest way to design a workspace, and it also makes the space look stylish mainly if you use designer and colorful curtains. Once closed or separated, it creates a comfortable and non-distractive work area in the living room.
Maximize on the Built-Ins
If your living room has built-ins, put it to work, and get an office setting in the space. You can skip the cupboards and sneak in a desk. In case there is adequate space, consider placing the desk in front of the built-ins and utilize the space on the shelves for storage purposes. It makes the place look more organized.
Self-Inspiration
Give the space a more aesthetic look by painting the walls with warm colors to make the space appealing and beautiful. Don't forget to mount a beautiful artwork on the wall and let there be enough light in the space. The additional set up boosts your morale to finish your work on time.
Popular Ideas on Pinterest