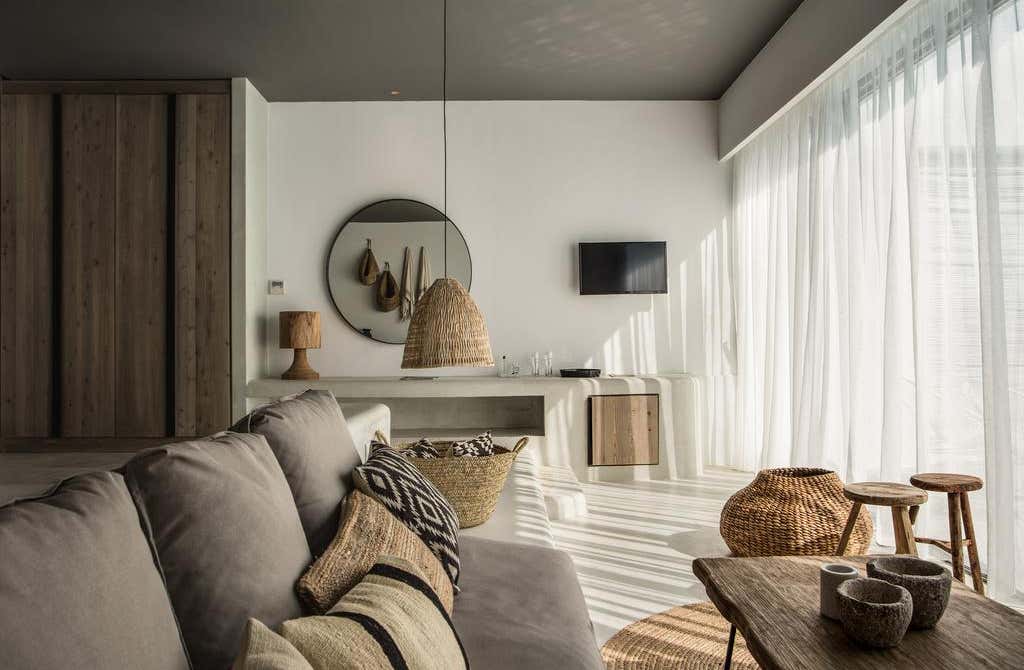 144 Cool Ways To Use Baskets As Home Decor
A pretty basket can be a great storage option for your home. However, it can also be used to increase the appearance of your house. There are a number of ways you can take those baskets and make them something attractive that you could decorate your home with. Here are some home decorating ides with baskets.
Classic Aesthetic
Pair you wooden basket with wooden furniture to add to the classic aesthetic. In this selection, the basket is put underneath a wooden table. The colors are primarily neutral. Plus, you'll be able to use the basket to store items that don't necessarily add to the look.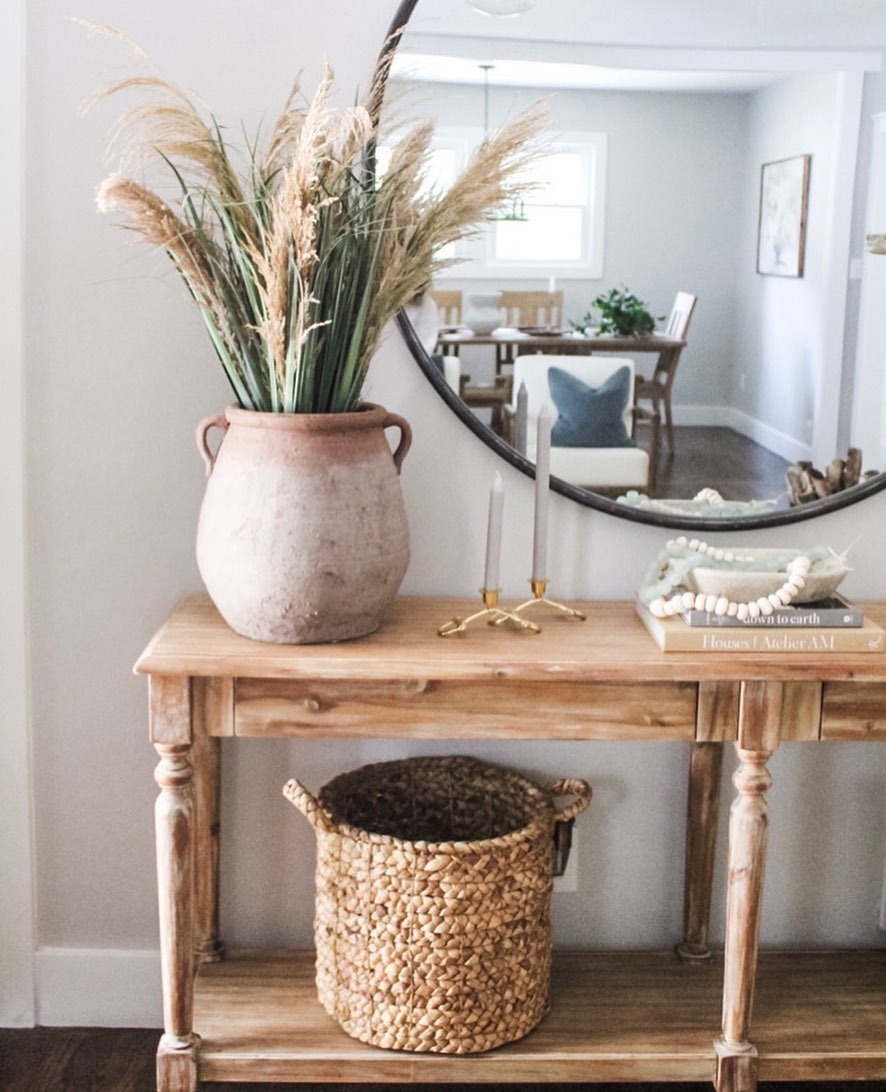 Large Baskets
Use your wooden basket as a stylish piece of furniture in your living room. Large baskets can be quite attractive, so it can be helpful to put it out as a piece of furniture in your living room. But out pillows and rugs that match the coloring of the basket to bring it all together.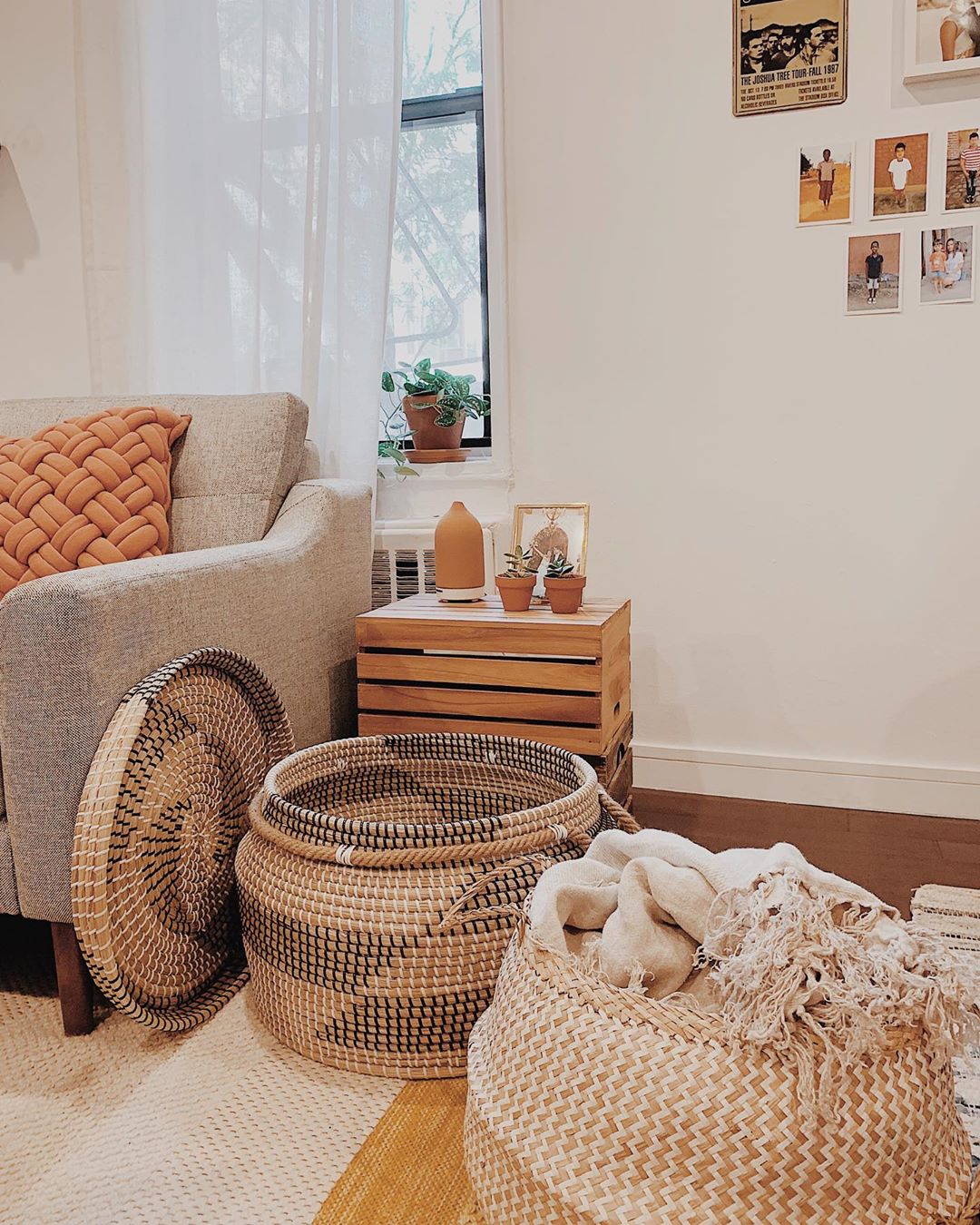 Brick Wall Decors
Baskets and items made out of similar material work very well in your cabin-style room with grey, brick walls. Your shoes can even fit in one of the baskets. Your room will have a rustic aesthetic, but it's also very cute and cozy. Incorporate a wooden matching rug to complete the look, especially if the walls are a different color than white or brown.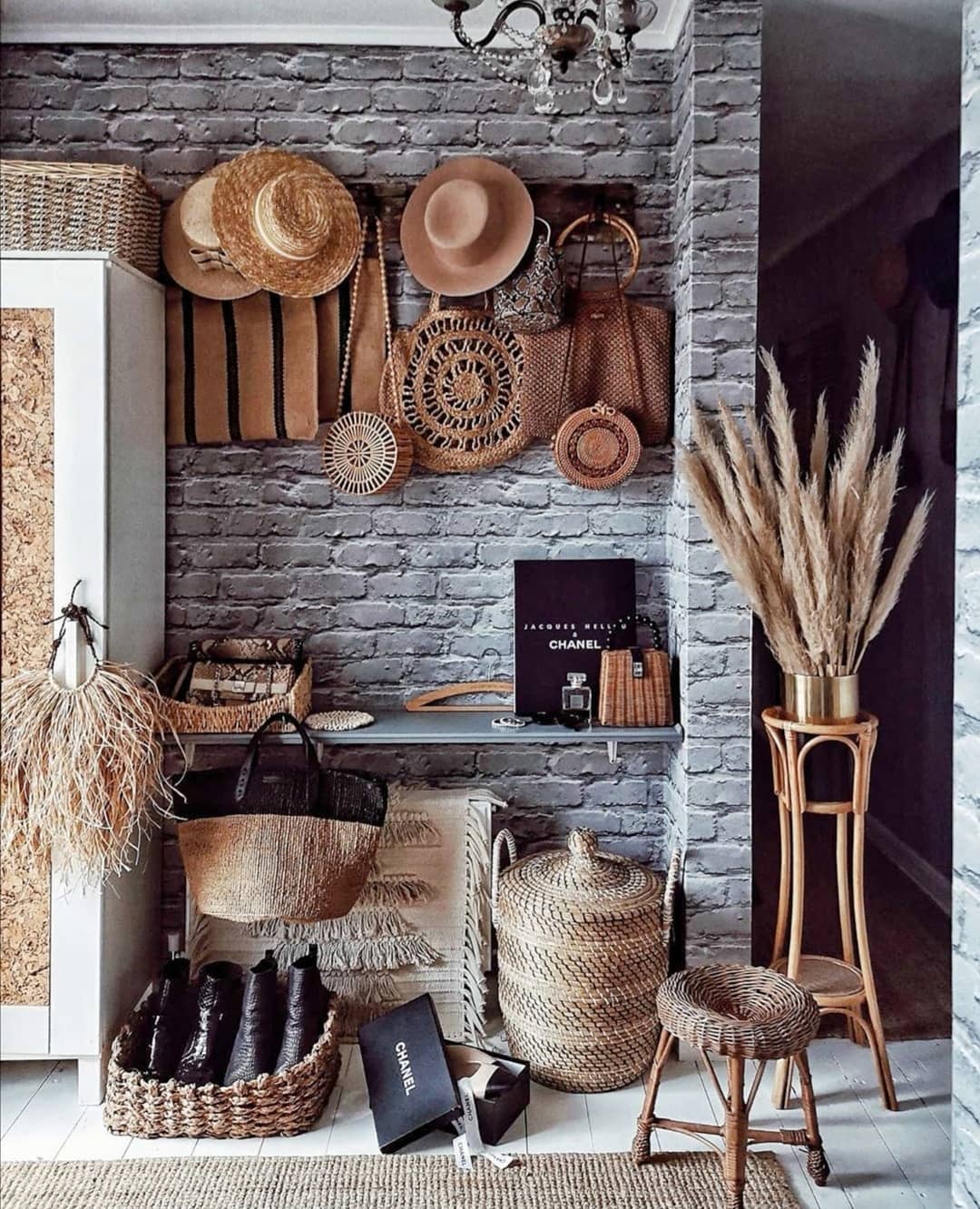 Picture Frames with Baskets
Sometimes, simplicity can be best. Add a wooden basket in a room with nice wooden floors. You can also be sure to accent the room primarily in brown and other neutral colors. In this example, even the picture frames are brown, really allowing the basket to blend into the room perfectly.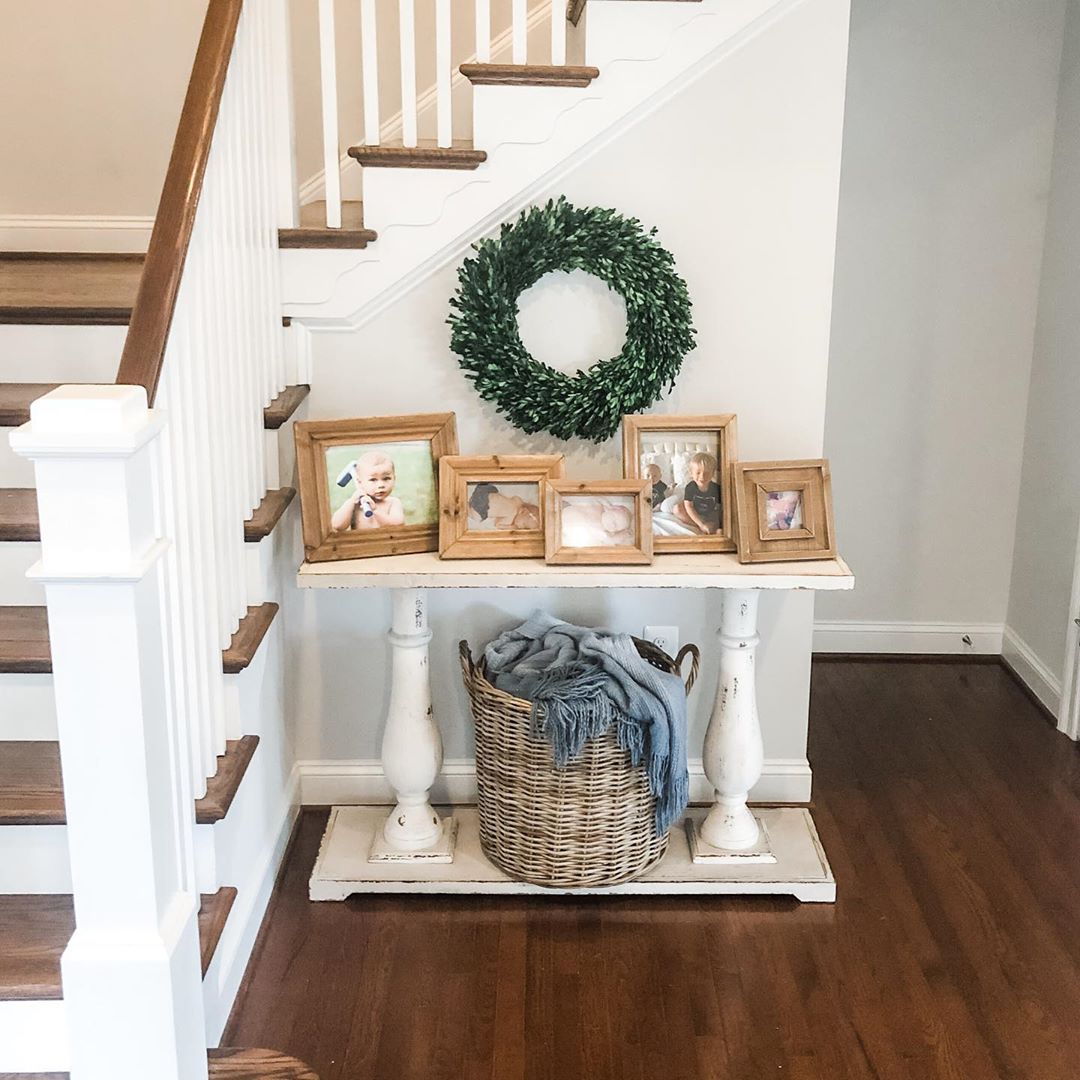 White Walls with Brown Tiles
Your kitchen is another great place in your home to use your baskets. The baskets can be made into attractive home-made placements. You can even use the baskets as decoration on the shelves in your kitchen. Works great with white walls and brown tiles and counters.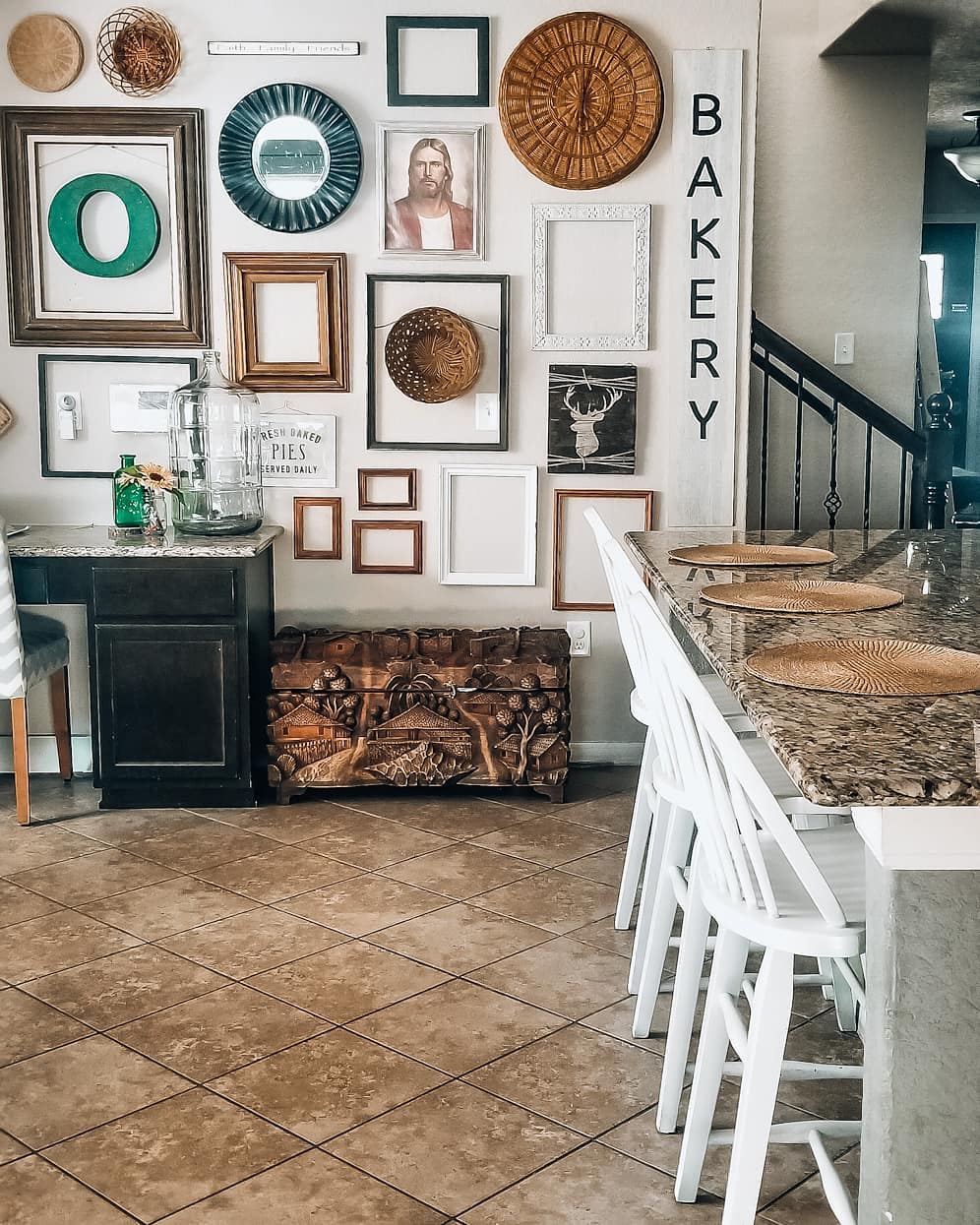 Organic Vibe with Plants
Baskets can make surprisingly cool-looking wall decorations. Try taking the lids and placing them on the wall. You can also use small baskets to display your little trinkets on shelves units underneath the wall decorations. The organic vibe is enhanced with a gorgeous plant.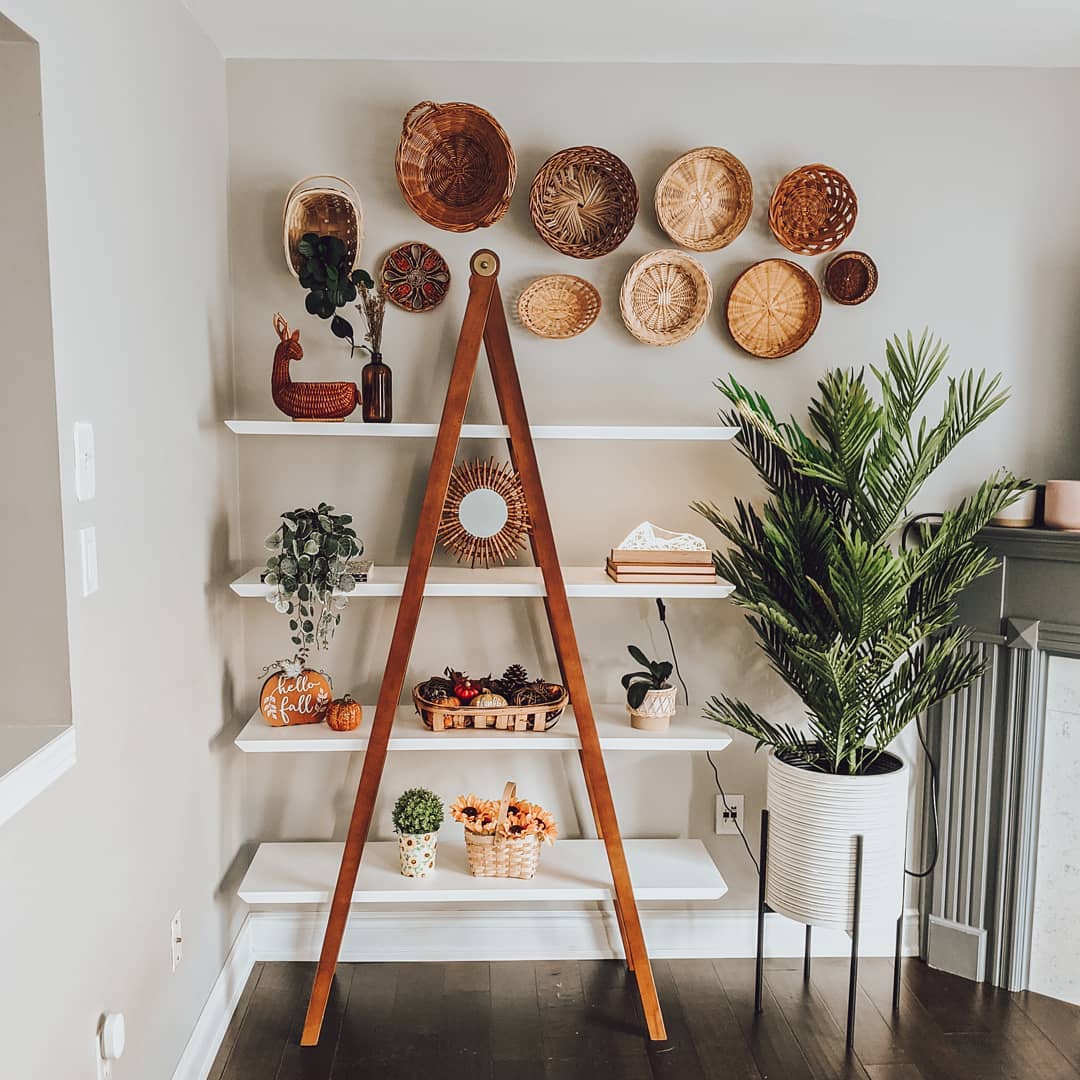 Fireplace Storage
Baskets are generally made out of natural materials and made by hand, so it makes sense that a large basket would be the best place to hold other organic materials, such as plants and wood. A large basket can be placed outside or by the fireplace indoors to store wood. If you use it to store plants, you can put it virtually anywhere!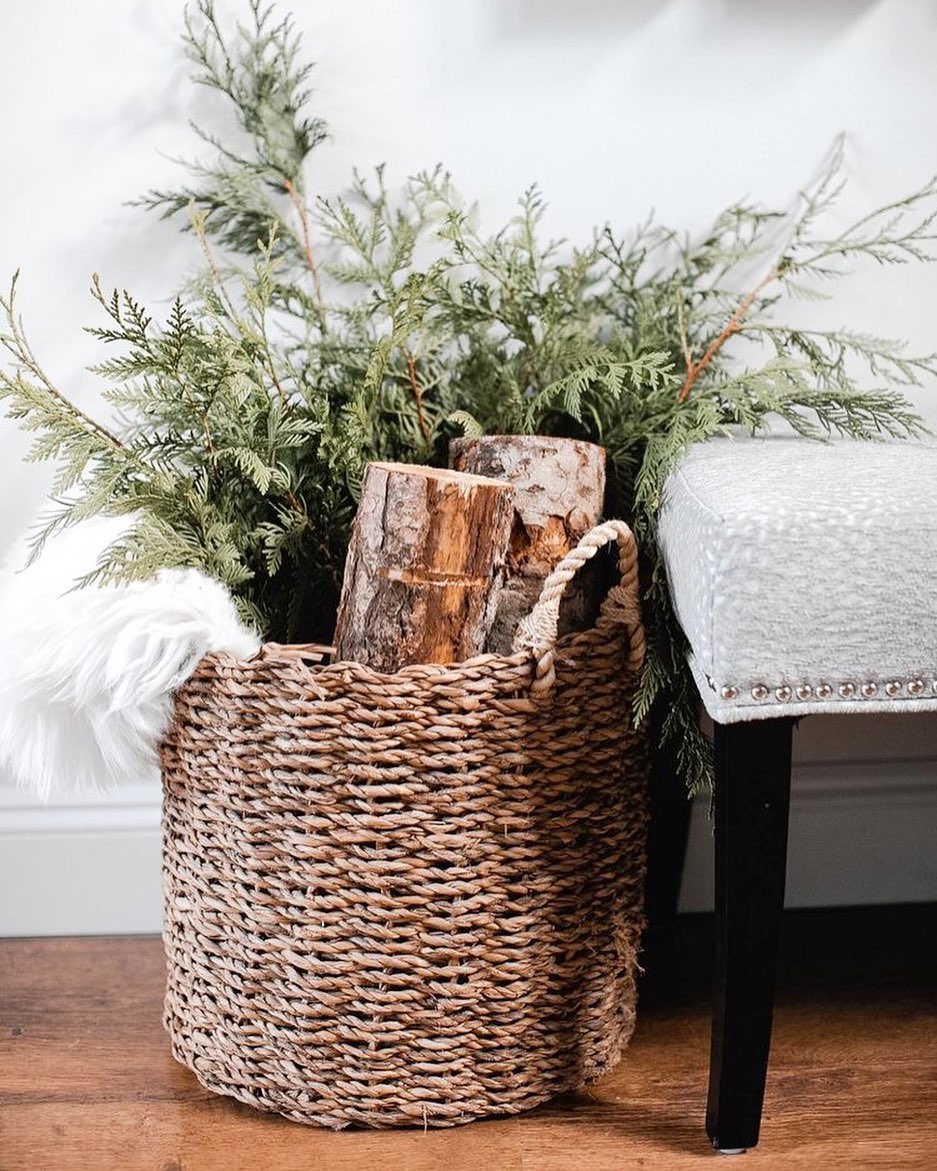 Ideal Bathroom Storage
Baskets make great bathroom storage. This can be especially helpful in bathrooms that don't have as much storage as you'd like. You can put towels or paper products in them until they are needed. The cool look also looks great in bathrooms that use neutral colors.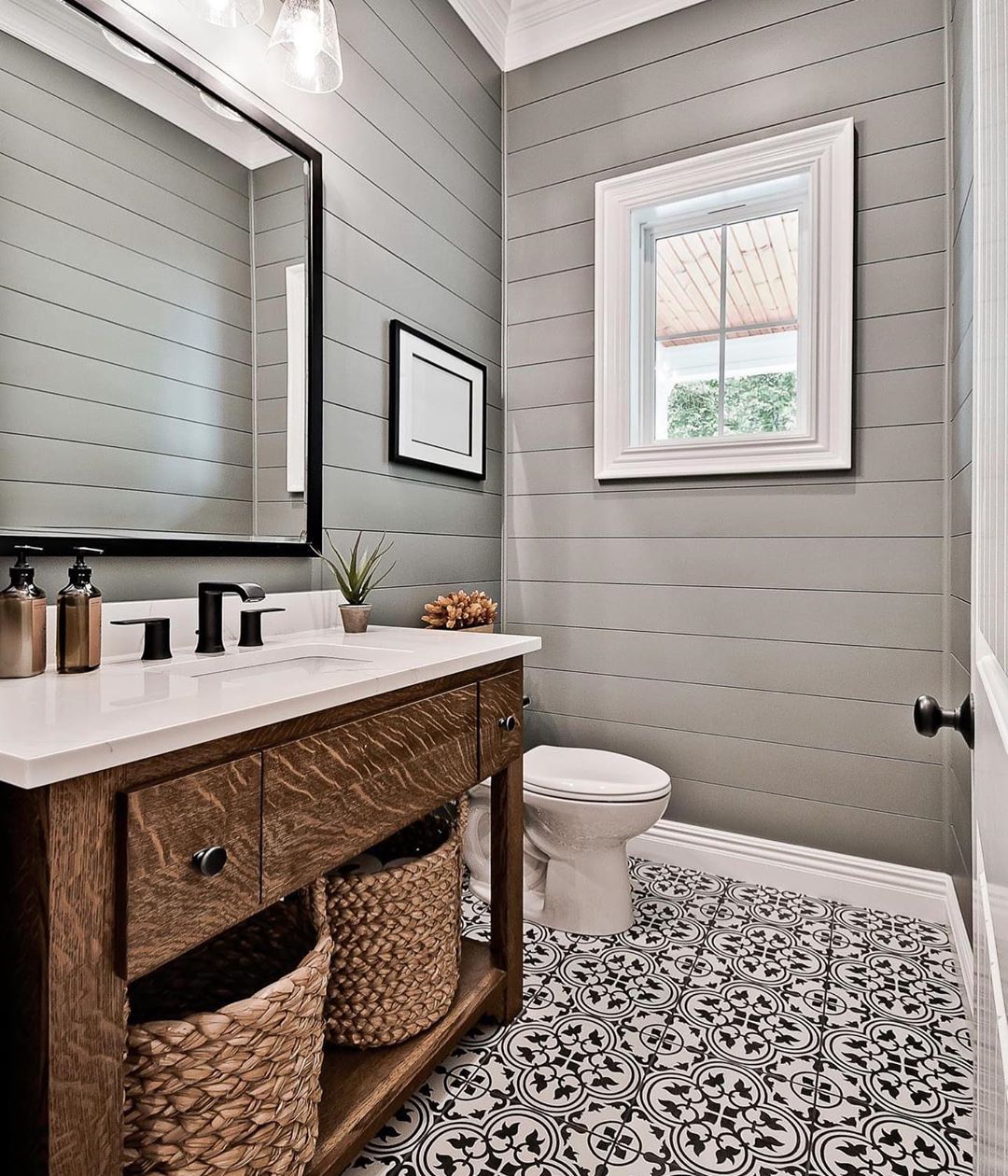 Best Holiday Themed Items
Embrace the fall season by using your basket to help store holiday-themed items, such as pumpkins and fall-colored leaves. The best part is that it can be easily altered to go from Halloween to Thanksgiving.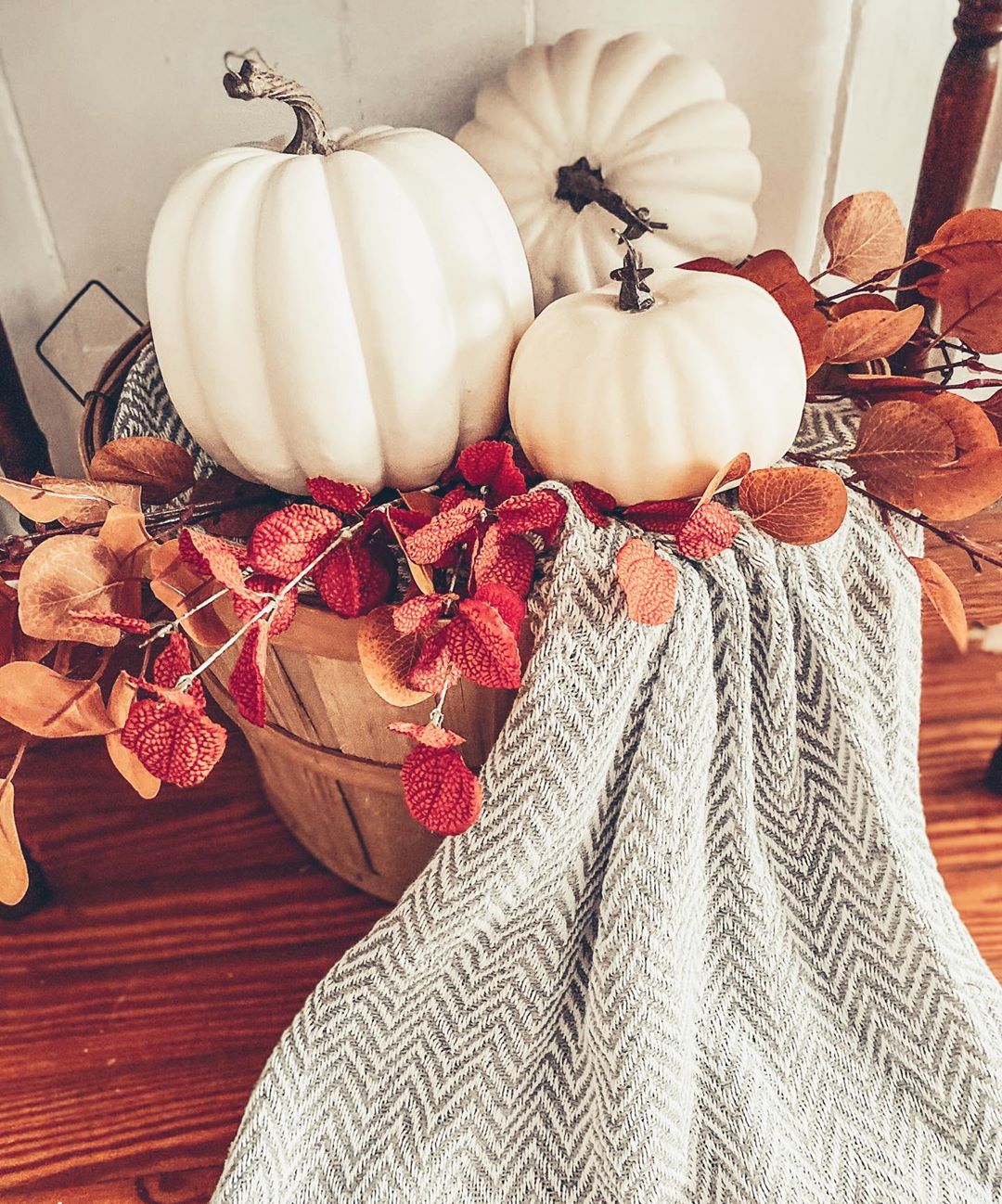 Cute Planters
A basket can be an attractive planter for a small tree you want in your home. Most planters aren't as cute. It also helps if the doors and floors in the room are wooden to help enhance the style.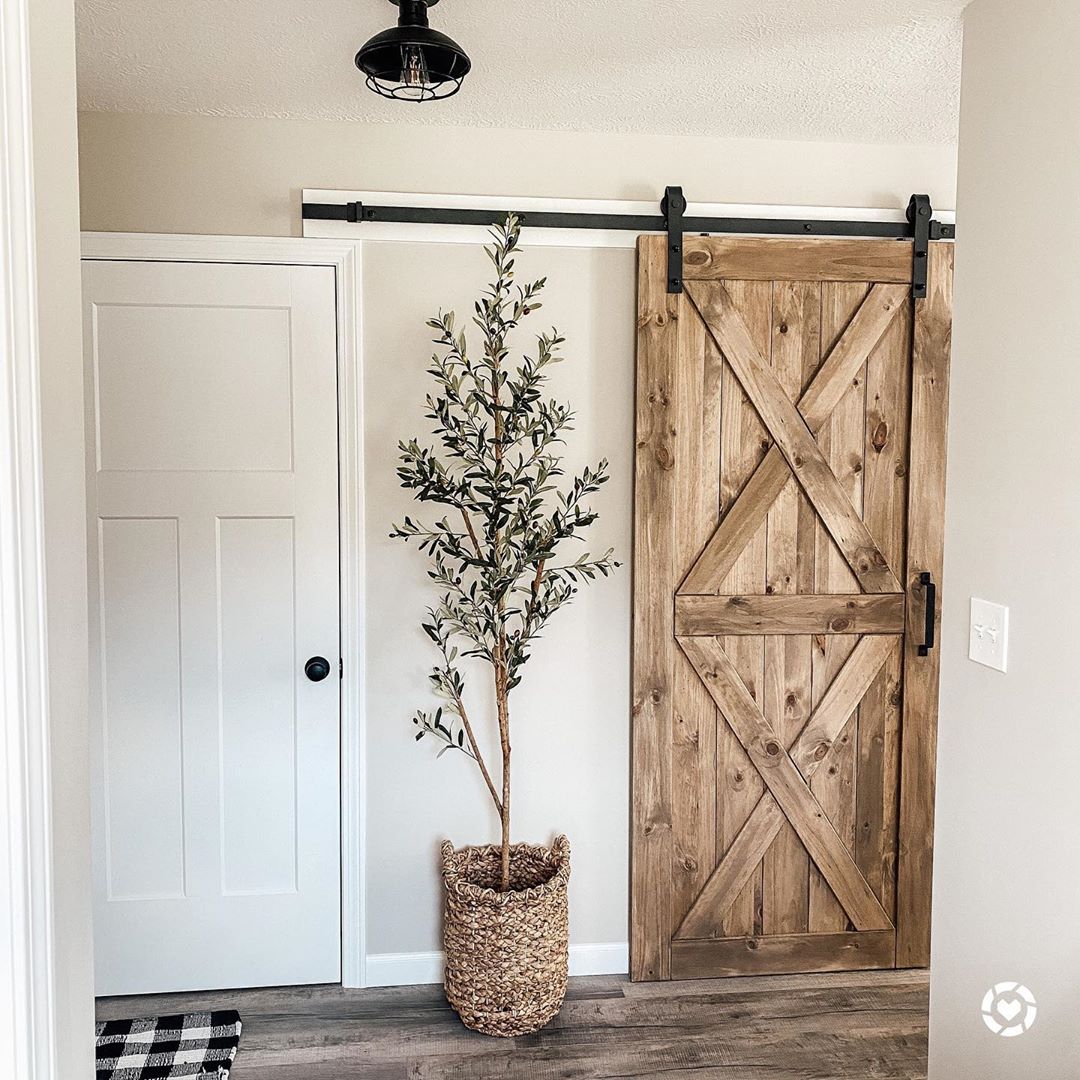 Together Nicely
This room uses a variety of baskets to really create a decorative theme in the room. Baskets are used for the wall decorations, a planter, and a large decorative piece on the floor. It all comes together quite nicely with the grey couch and the wooden coffee table.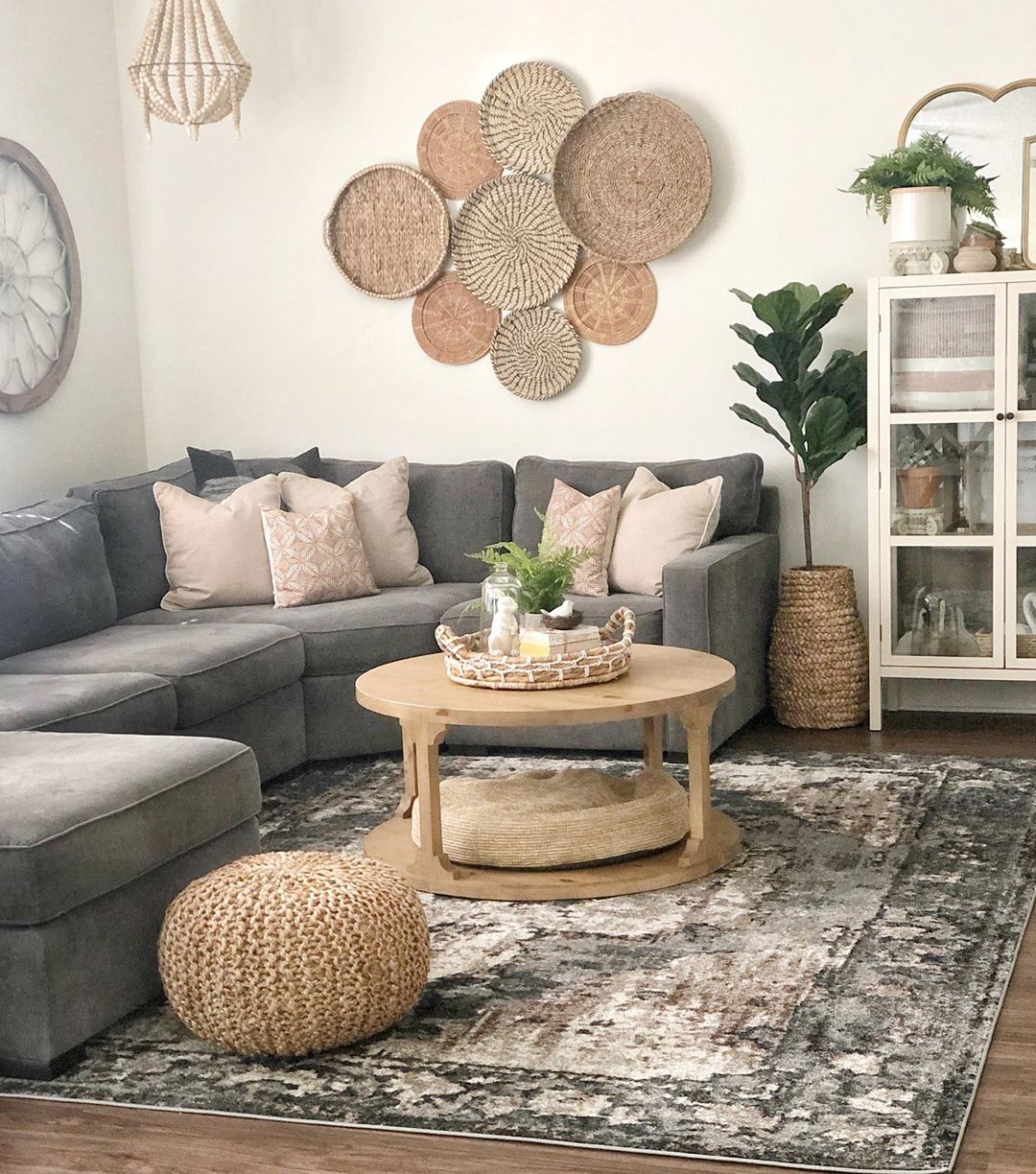 Perfect Quirky Feel
Here, we have another example of people using baskets as decoration. The baskets are all different, which offers a perfect quirky feel for people who like to stand out. The baskets are all different shapes and sizes. This person also used blue baskets as storage on the end table.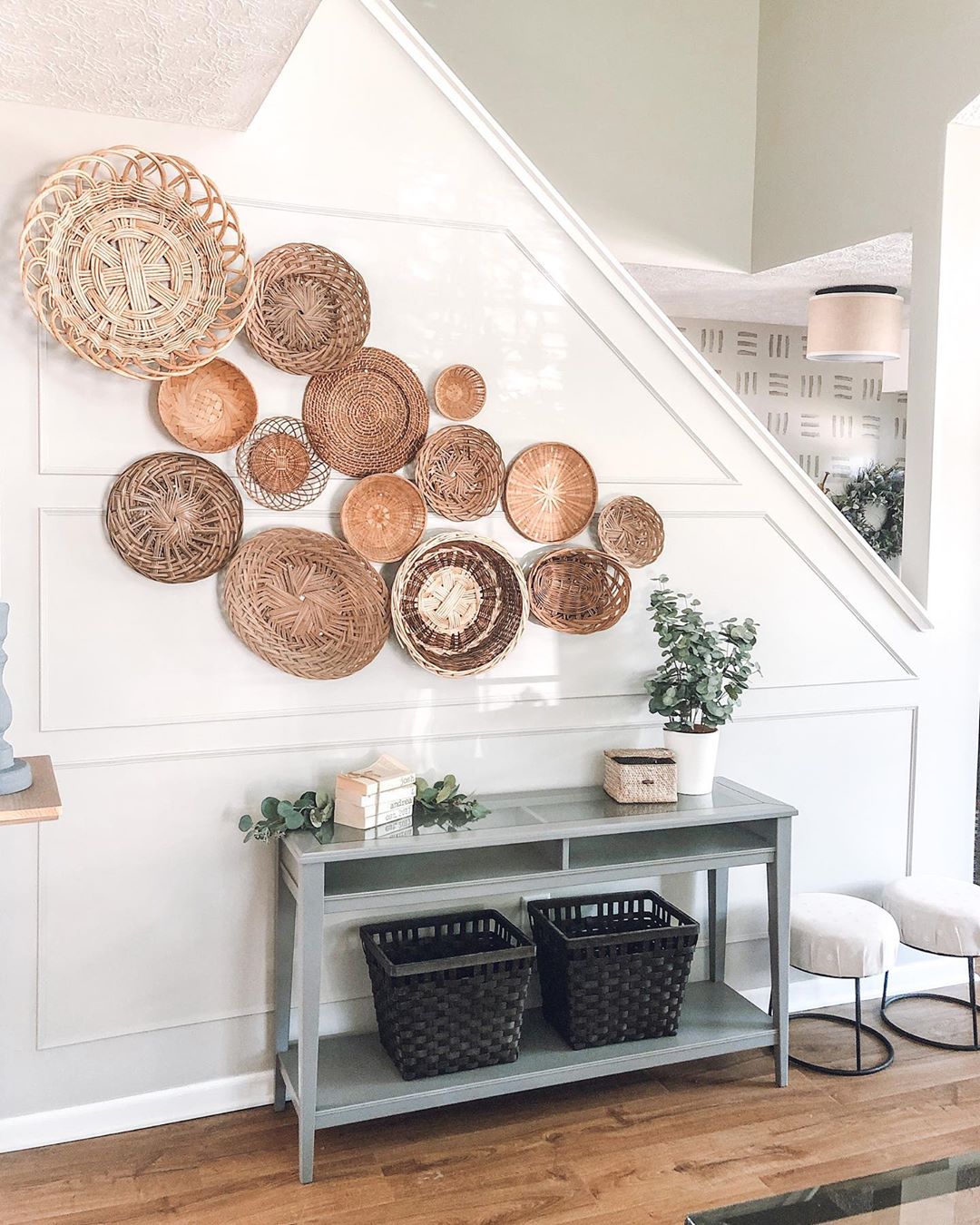 Great with Blue Walls
In another room with decorative baskets on the wall, we see how those only enhance the room. This room shows people that you don't necessarily need to be afraid of little bit of color when working with baskets. The blue pops in the right away, and the colors compliment each other well.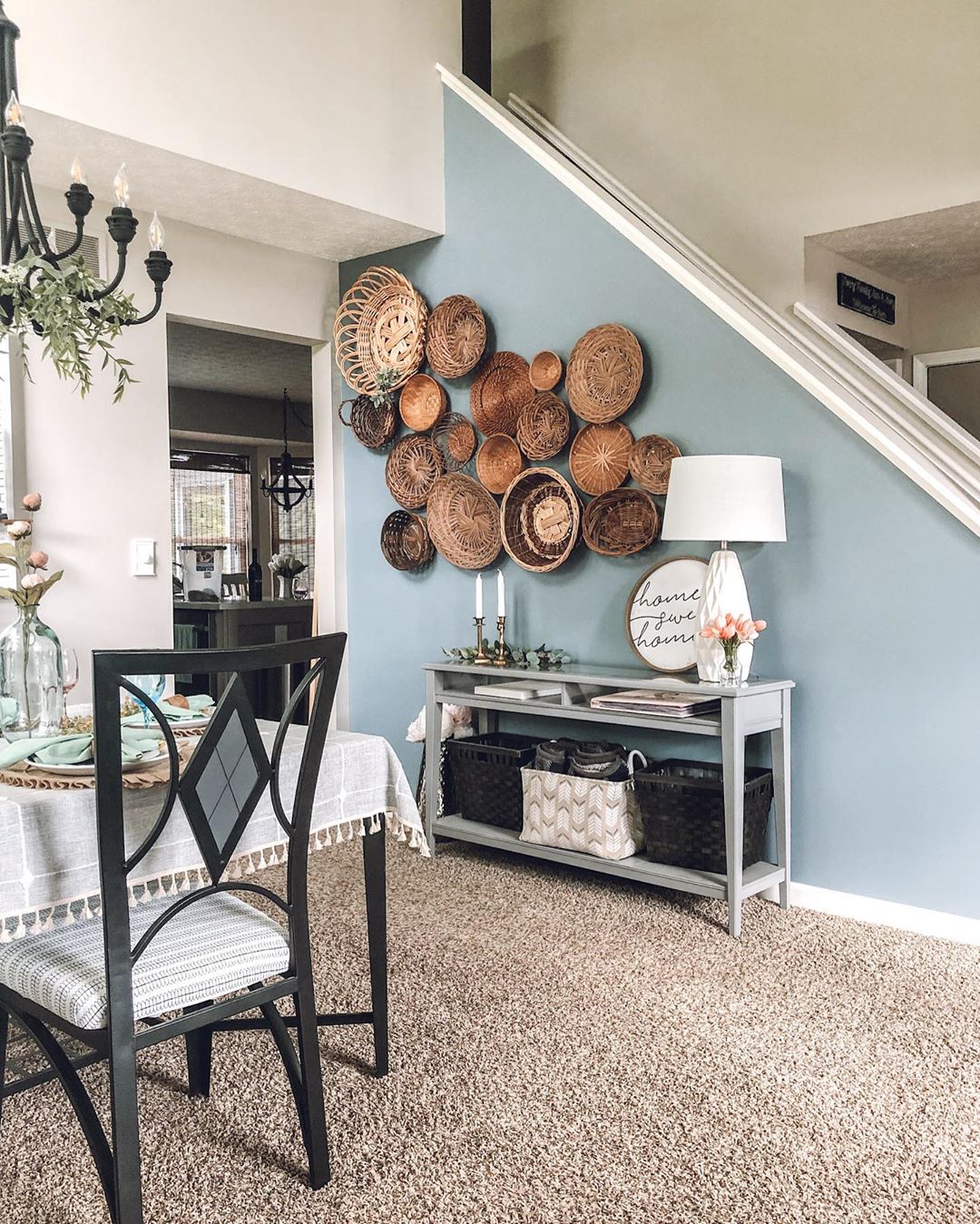 Matching Fabric Pair
This person takes a small table and turns it into a nice decorative area for someone to check their hair or makeup while walking past. The basket is paired with a similar fabric next to it. This is the first time we've seen someone utilize a pretty, white color on the basket.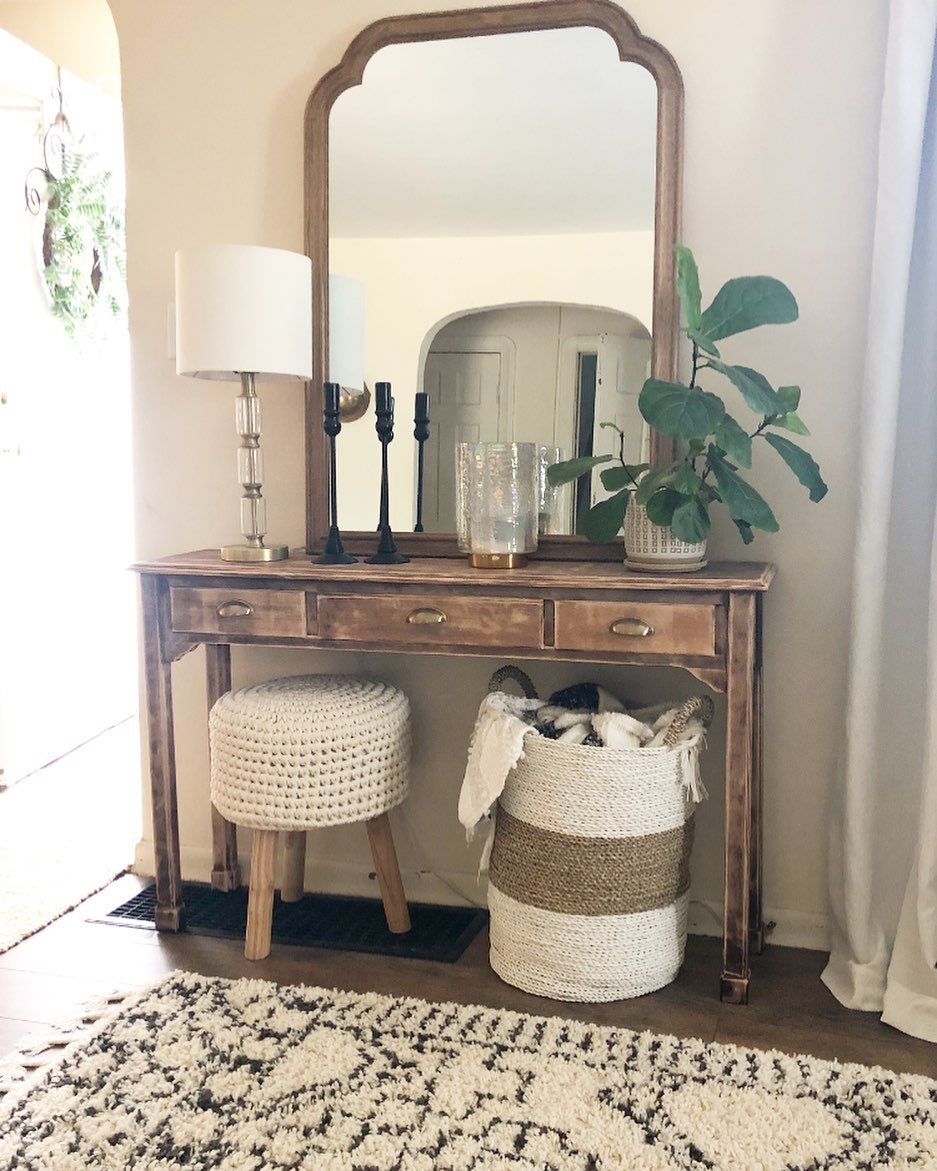 Charming Kitchen Corner
This kitchen corner is simple and charming. The neutral wall and counter allow the basket's beauty to stand out. It also proves to have a practical purpose by holding some of the dry food in jars. This personal also remembered to get towels that fit the scene, too.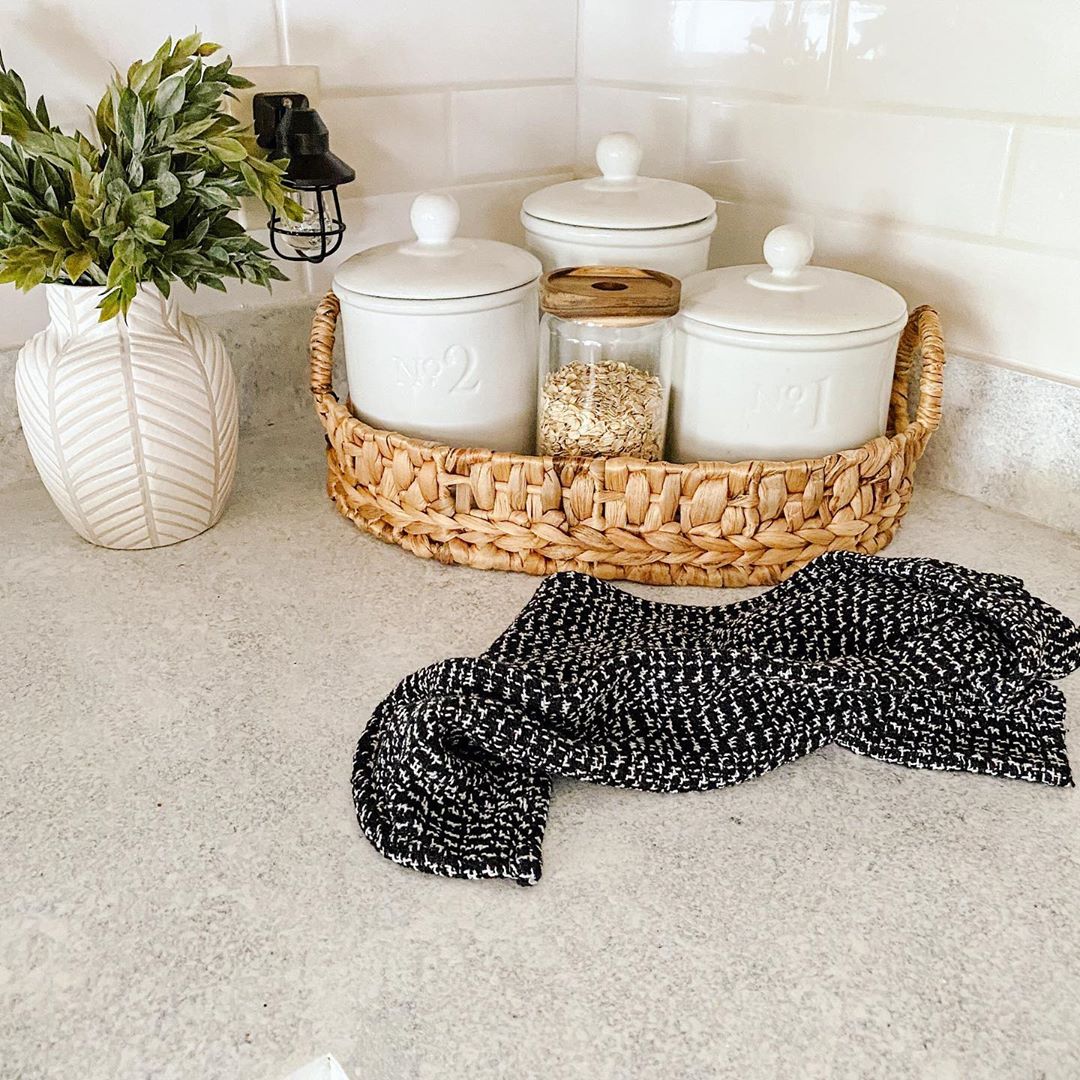 Pretty Entryway Storage
There are many of us who can't seem to get enough shoes. That's why it makes sense to use baskets to hold your shoes by the front door. Like this person, it can be a good idea to keep some shoes out of the baskets and some in the basket to enhance the appearance. It doesn't hurt this person included a basket planter, too.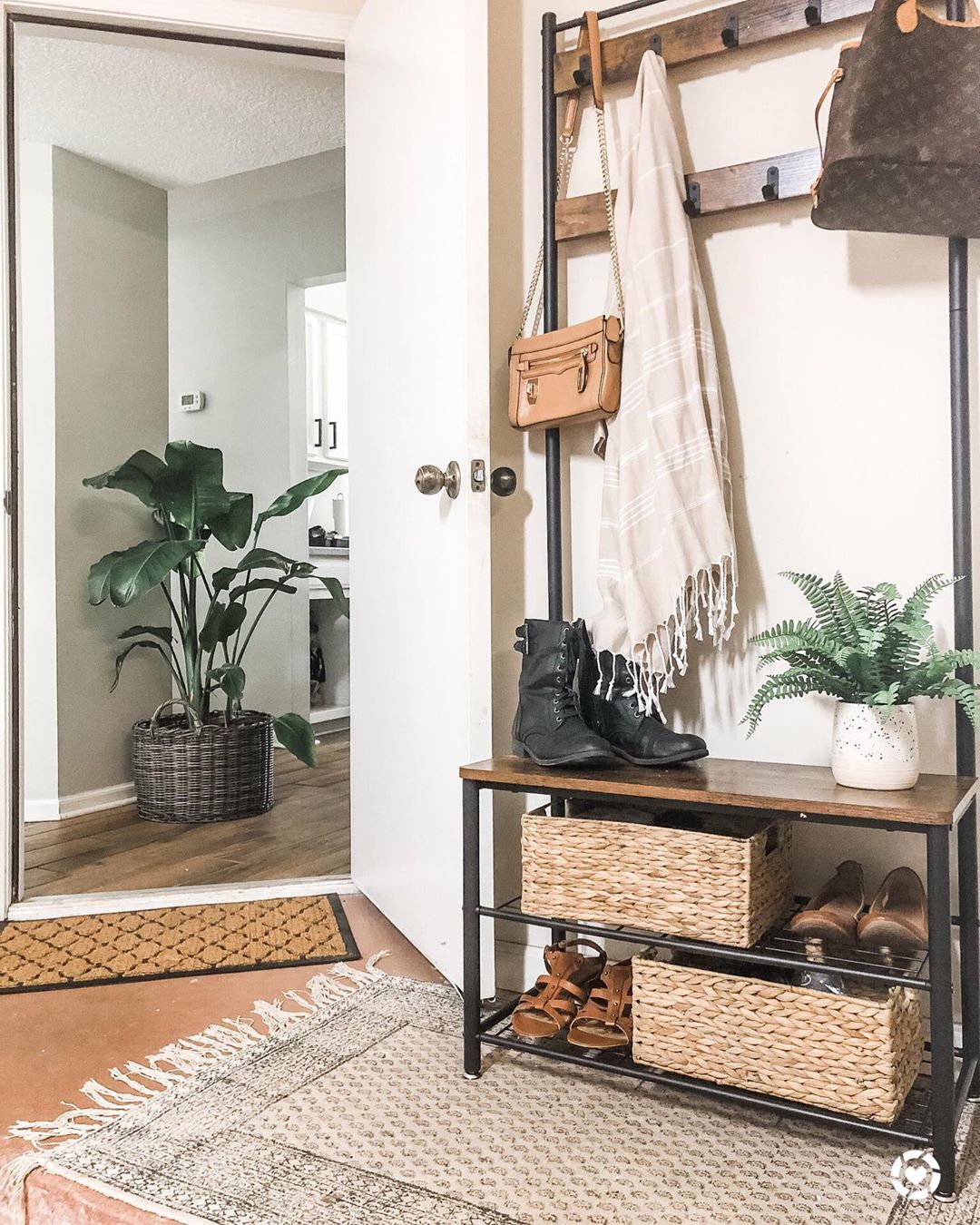 Make Your Toilet Elegant
This bathroom uses cool circular baskets as decoration above the toilet. While texture and color are slightly different, the baskets are all circular. Also, there is a small basket planter on the top of the toilet with a flower.