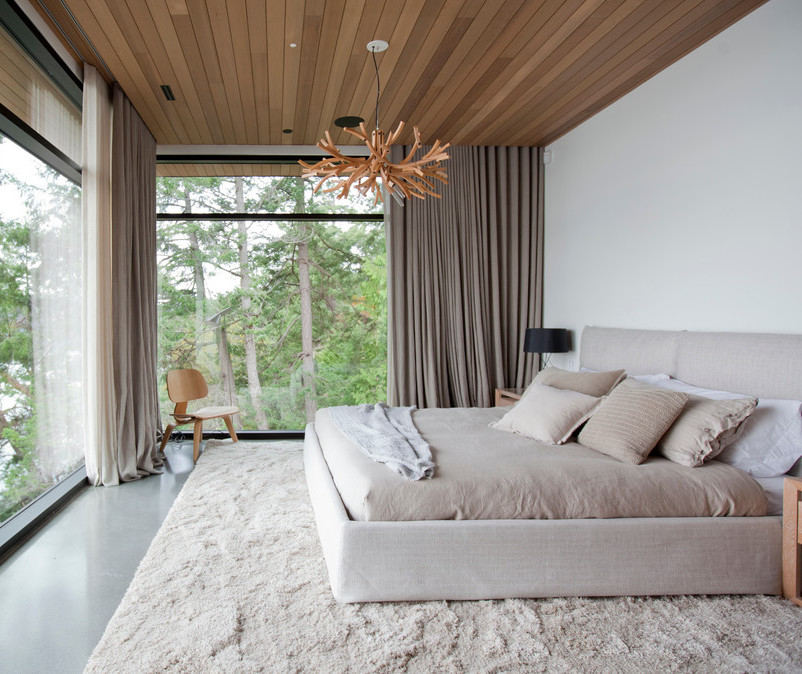 62 Smart Modern Bedroom Designs That Will Make Your Home Feel New Again
The bedroom should primarily provide you with rest. Achieving a modern aesthetic and cozy resting space starts with a powerful combination of sumptuous beddings, gorgeous materials, and a touch of soothing colors. Here, we give you valuable ideas to turn your bedroom into a cozy, calming, and clean environment.
Go Natural
Many people appreciate nature with its soothing characteristics. Having a wooden bed, plus a pair of wooden walls, will surely bring the effects. You can also take it a notch higher with matching gray shades on two sides of the walls and the beddings.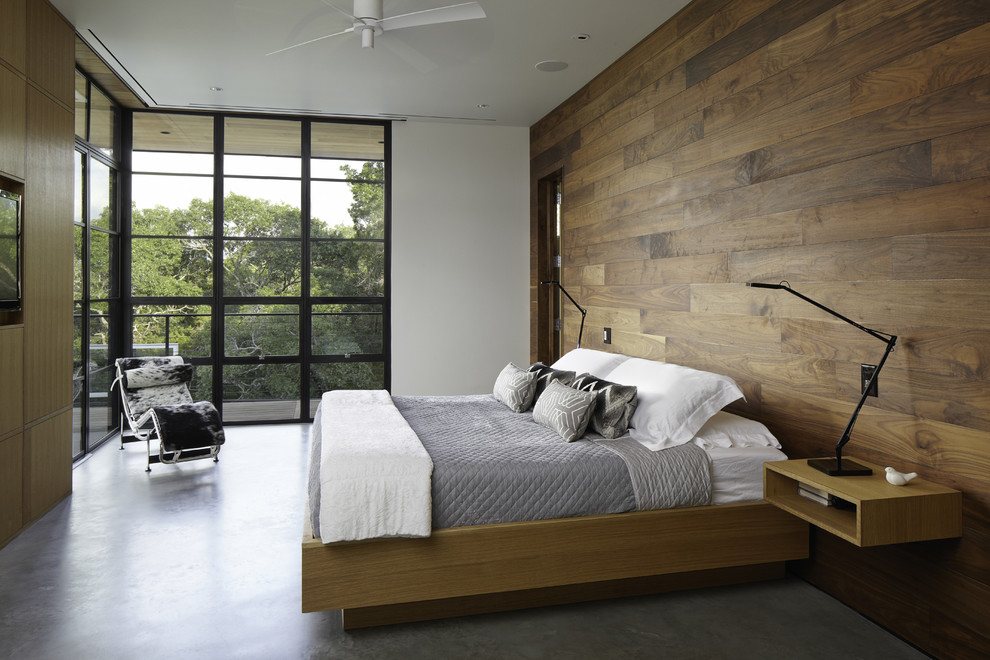 Let All The Light In
Nature is serene and an excellent way to cool your nerves. If you are lucky to be somewhere, you can watch the birds sing and see the world without the artificial lights, then let all the natural sunlight in. Remove all the fussy window curtains and enjoy yourself.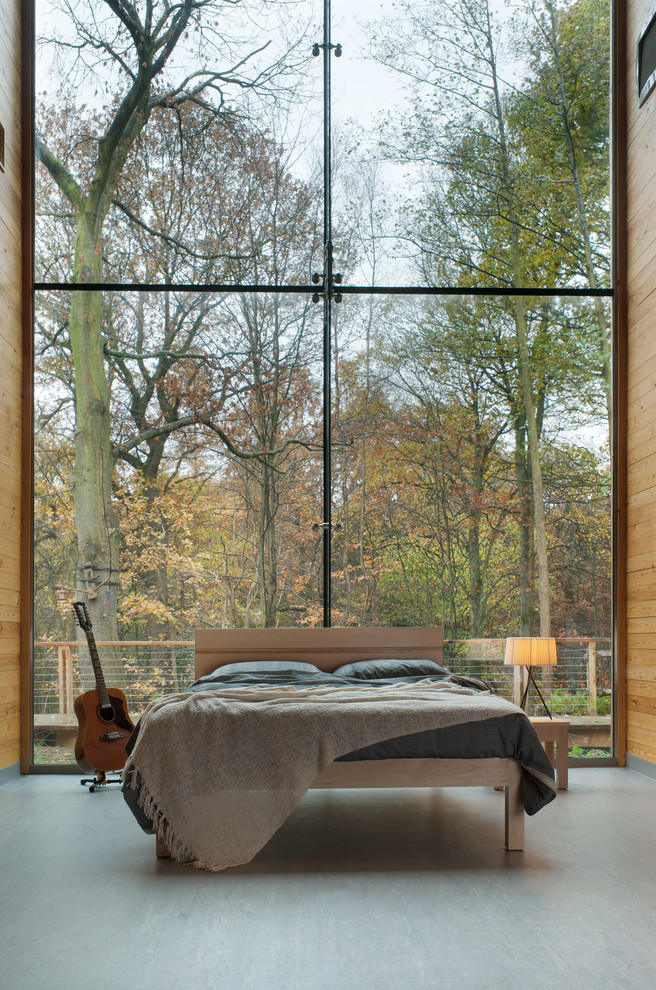 Design Classy Bed
Get it all with a classy bed design and a mix of black, shades of grey, and white colors. The light wooden floor will make it more unique and cool.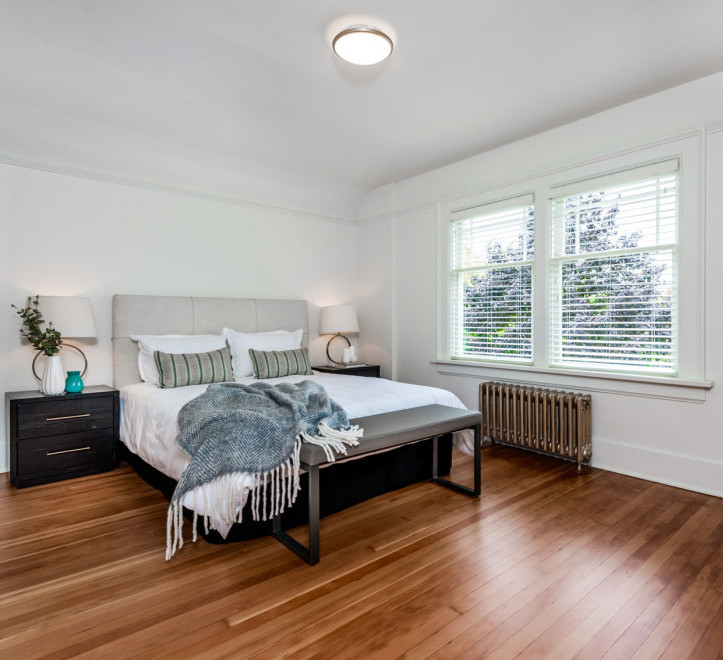 Get Full View Of Nature
If you have a beach house, don't close your windows to the beauty outside. Get the full cooling effects of nature and the sky above. The classy chairs, the fireplace, and the pictures on the walls will make you want to stick in your bedroom all day long.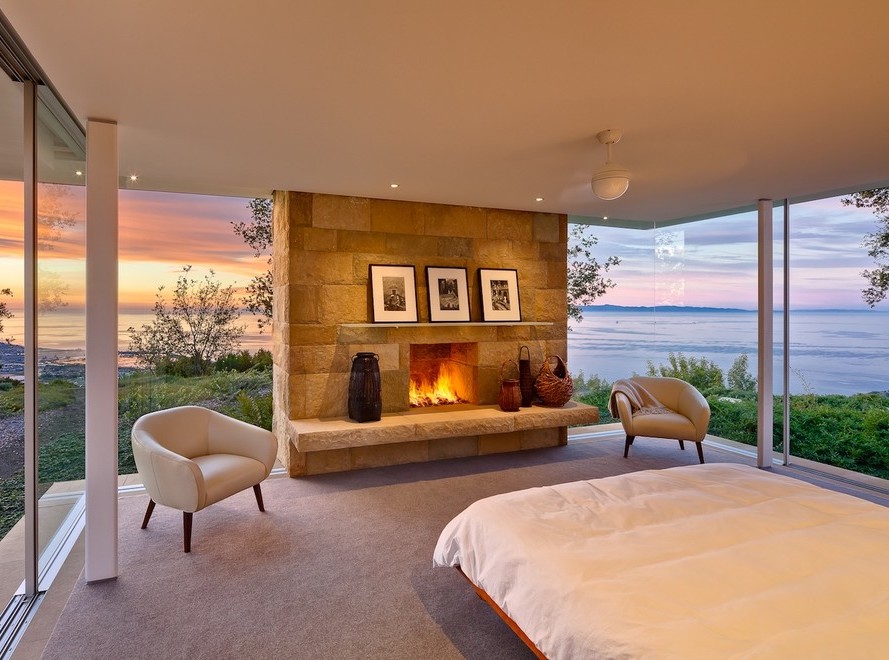 Mix It All Up
The overhead lightings, the wooden floor, and the color on the walls and beddings each have unique effects and add to your rest's value in a particular way.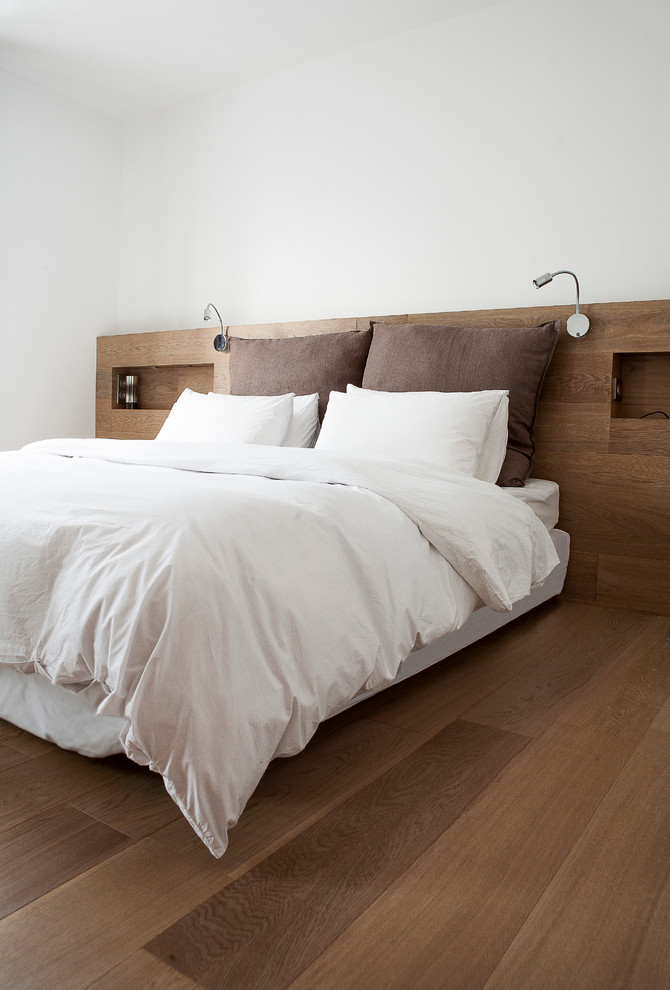 Shades Of White
We all appreciate white for its peaceful nature. These effects can go a long way when you incorporate the colors with a slight gray and beige touch. To make it cozier, you can add the rug to keep your feet warm whenever you step out of bed.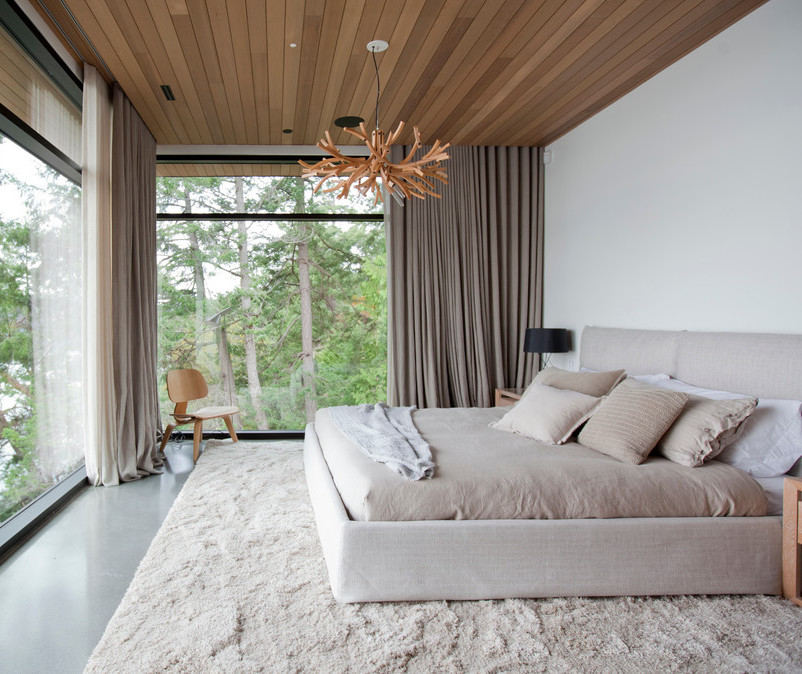 Go Extravagant With Chairs And Paints
While focusing on ways to make your bedroom sleek, think about the paints on your walls. Gray colors and a brown line around the walls will give you the kind of gloss you desire. To top it all up, incorporate the executive chairs, and serve yourself a special treat.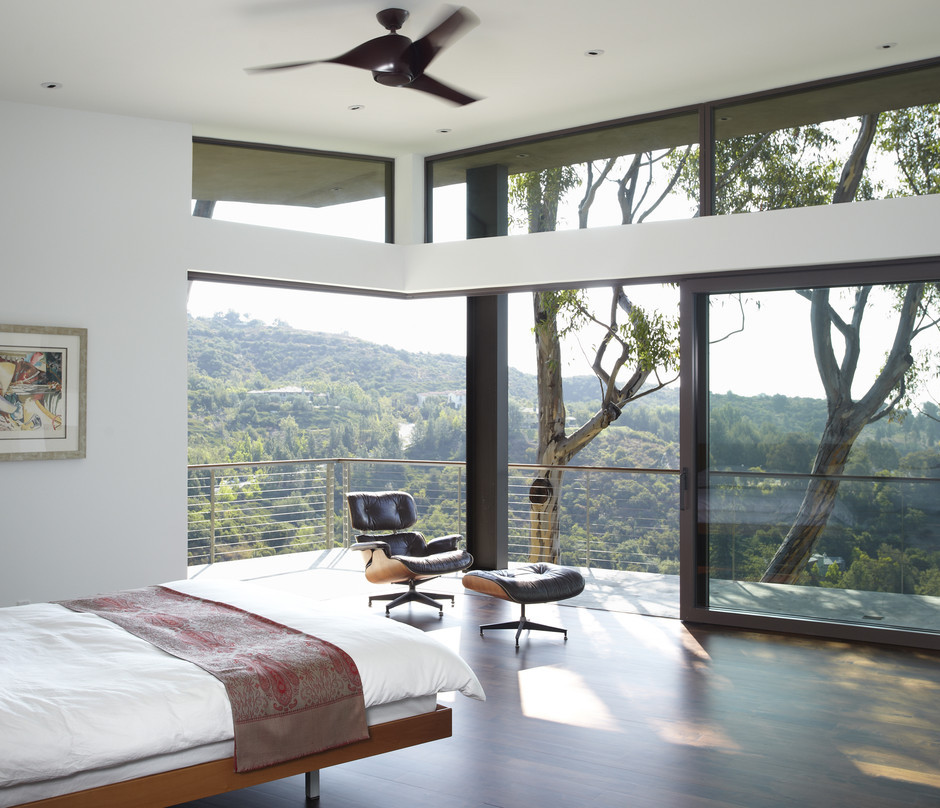 Add Flavor With Colors An Flowers
Greenish walls, wooden floors, and the flower will make the space so adorable to spend nights at. The soft linens on the bed will soothe your skin and give you comfort all night. Remember to select the best colors. A mixture of bright and dark colors makes everything shiny.
Play With The Pillows and Colors
We mentioned that choice of colors has a lot to do with how your bedroom feels. If you mean real relaxation, try the blue hues. From research, most people appreciate blue for its serene and soothing features. Now that put together with the peaceful nature of white and soothing abilities of nature in wood, there's no doubt that you'll relax. The rug also provides comfort for your feet while adding exceptional class and shine to your bedroom.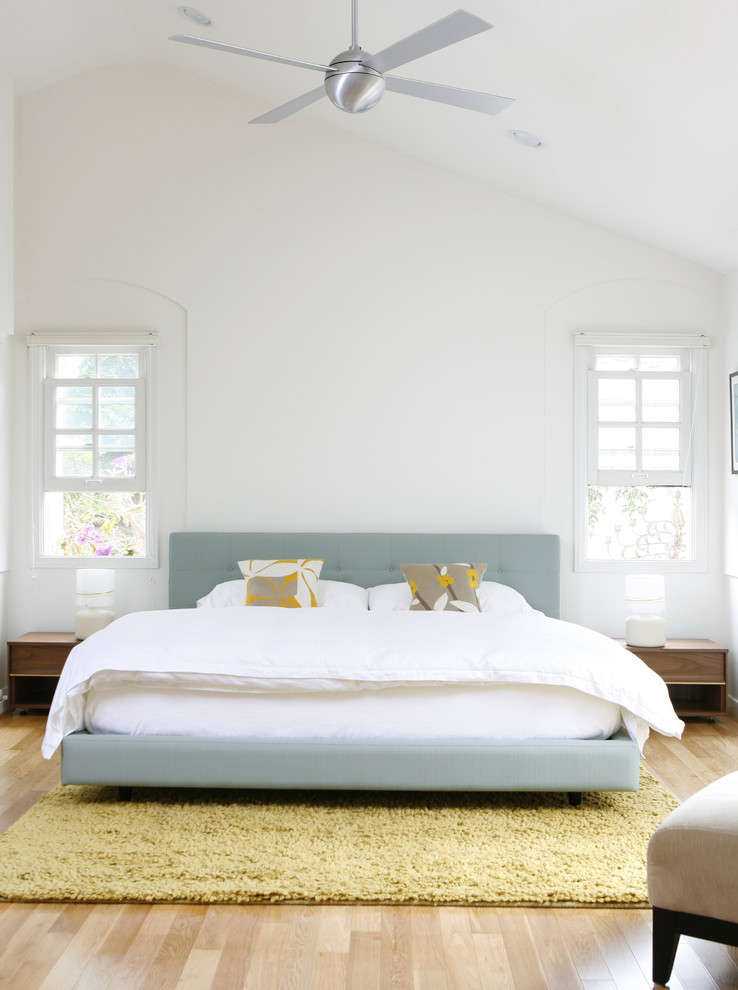 Classy Chairs and Tables
If you have space, think of adding classy chairs and tables to your bedroom space. Making the color theme white and gray and adding green plants will give the room a natural and relaxing feel.