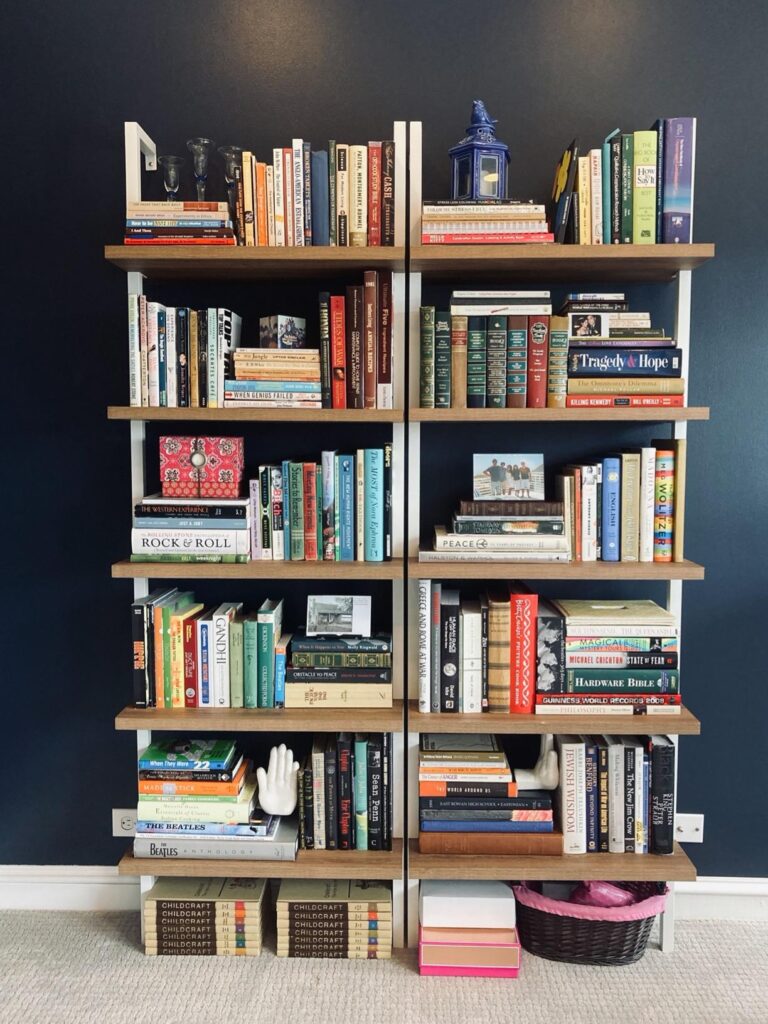 Stylish, Sturdy, Simple – A Closer Look at Amazon's Most Viral Bookcase
A used sponge, dirty laundry, cleaning supplies – there are certain household items that we'd never willingly put on display. But what about the objects that we do want to showcase? Enter the Nathan James Theo Bookcase.
Whether your storage needs are purely utilitarian or grounded in design, the bookshelf facilitates an effortless display that's both modern and functional. We believe one of the biggest reason why this ladder shelf became such a viral hit is because of its incredible amount of varieties in colors and sizes. The 16 different color combinations and four shelf sizes make it easy to find a pragmatic option that fits various room aesthetic for many people of different storage needs.
Check out these creative ways reviewers have used the bookcase in their space! They're unexpectedly amazing for Amazon reviews!
Entertaining Guests
Books aren't the only things you can store on these shelves! Fill them with glassware in a spot near the dining room and you'll always be ready for entertaining. Add a plant or two for a bright pop of color.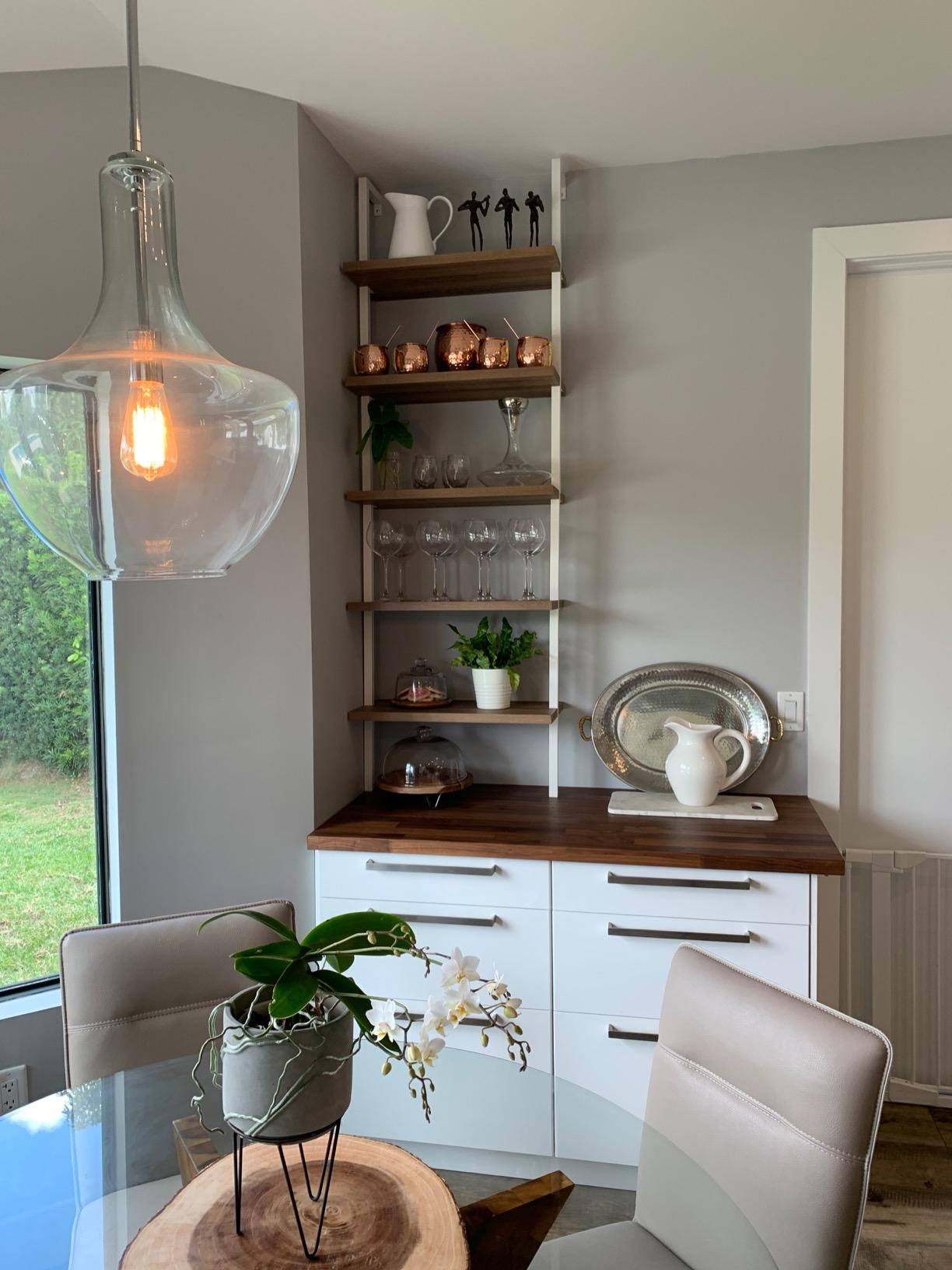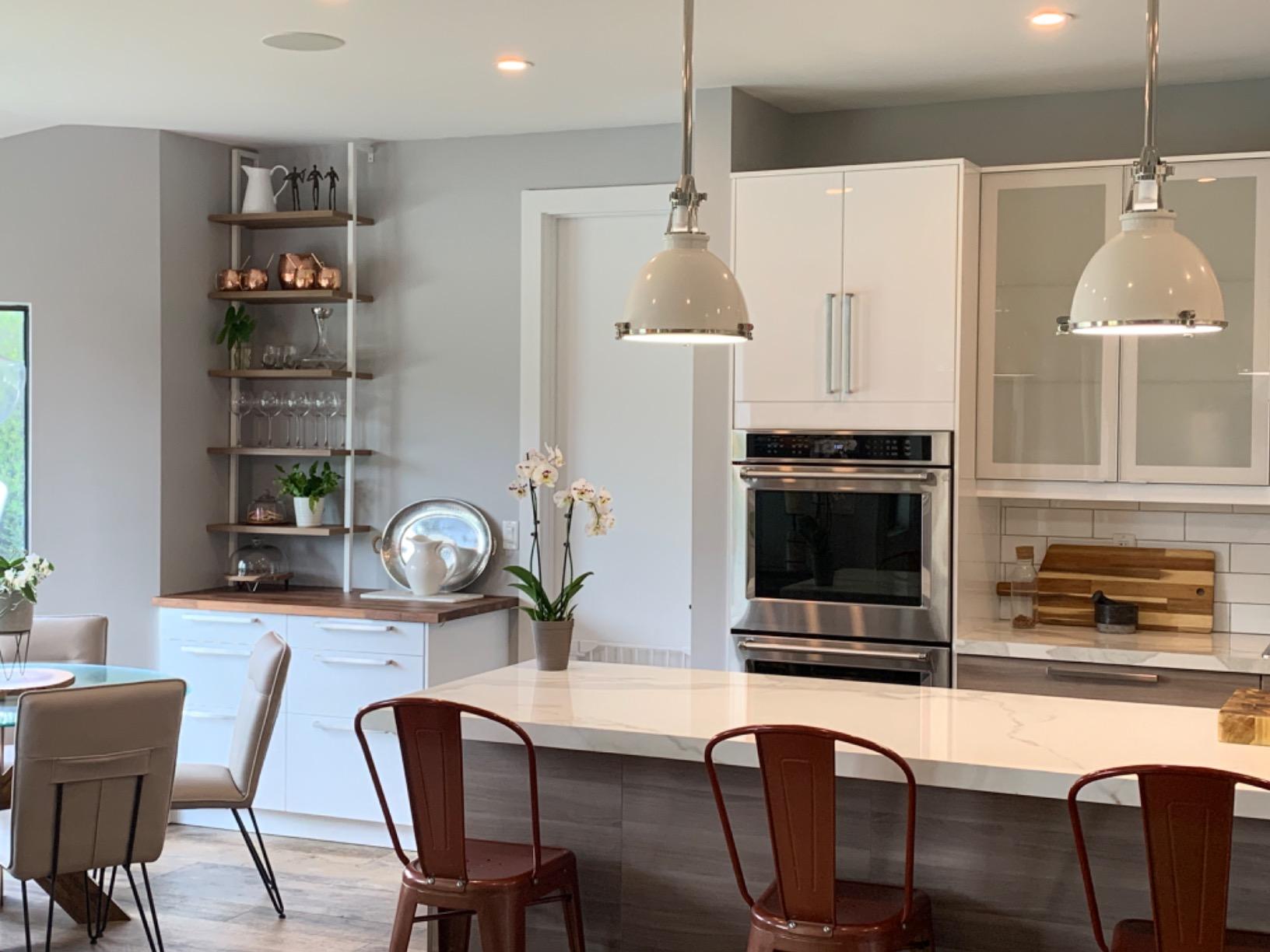 Home Library
If book storage is what you're searching for, you've come to the right place. This sturdy piece is the perfect solution for any avid reader. Create interest by alternating how the books stand and add a personal touch with framed photos.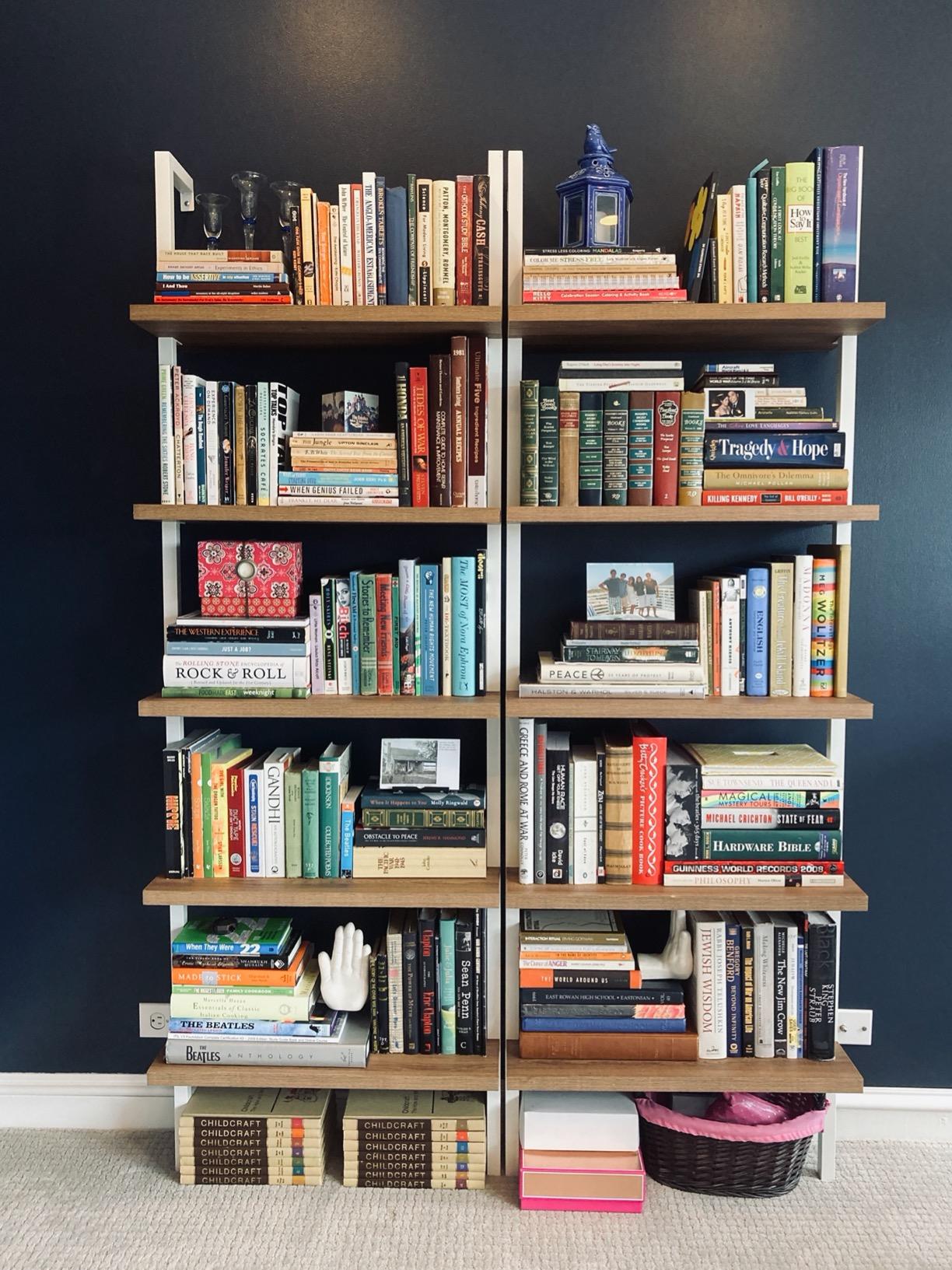 Bring the Bar to You
Instantly create a stylish bar cart with spirits and cocktail glasses. Utilize gold hardware and lush houseplants for a pop against black and white accent pieces. Customize a letter board with a quirky saying to get the conversation flowing.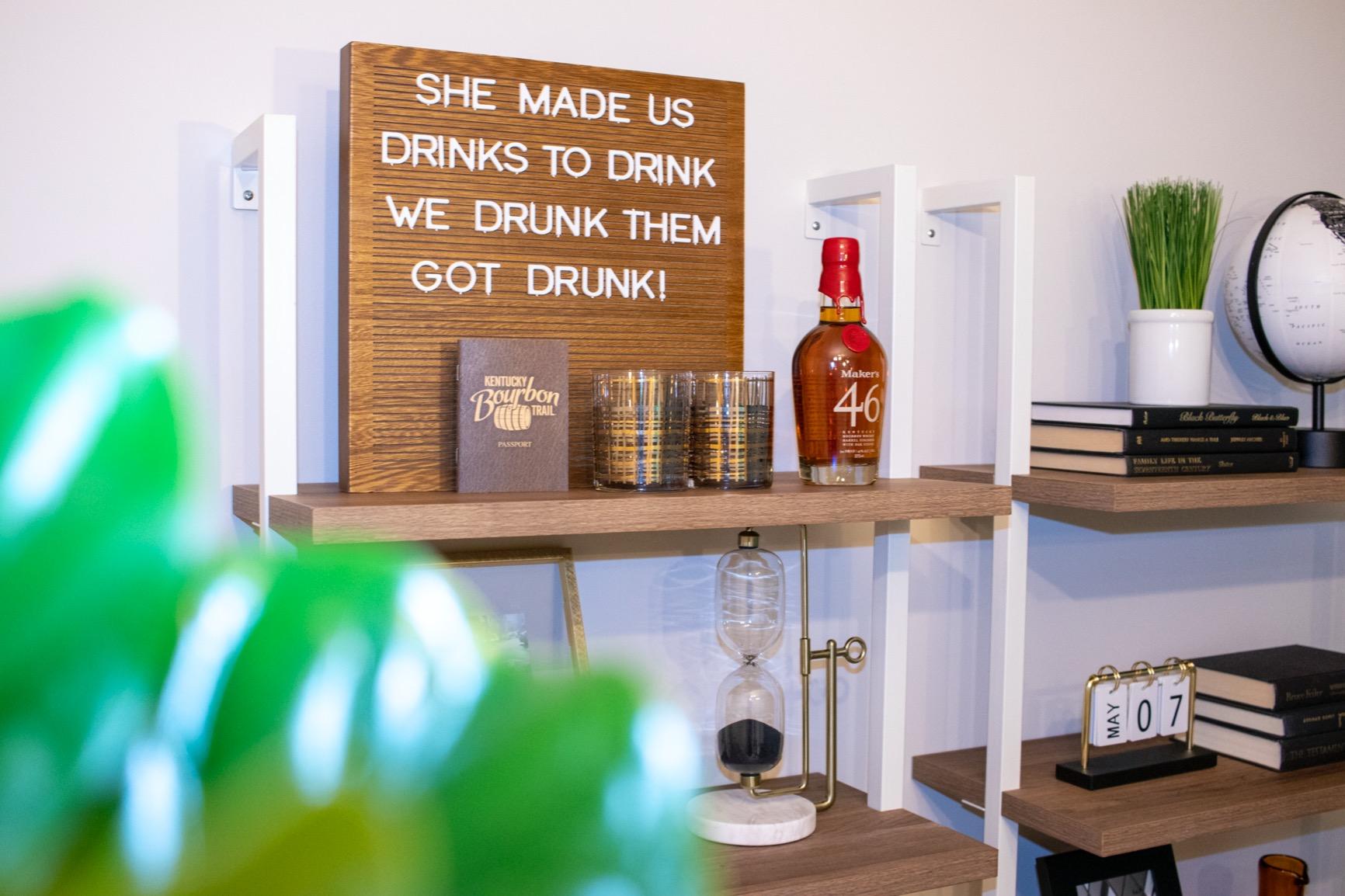 Mid-Century Modern
This bookcase is a great addition to a home or office with a mid-century modern style. Its clean lines and neutral colors perfectly compliment a minimalistic display. Black and white decor pieces keep things simple and allow the design of the bookcase to speak for itself. Take your room to the next level with leather chairs and furniture with wood accents.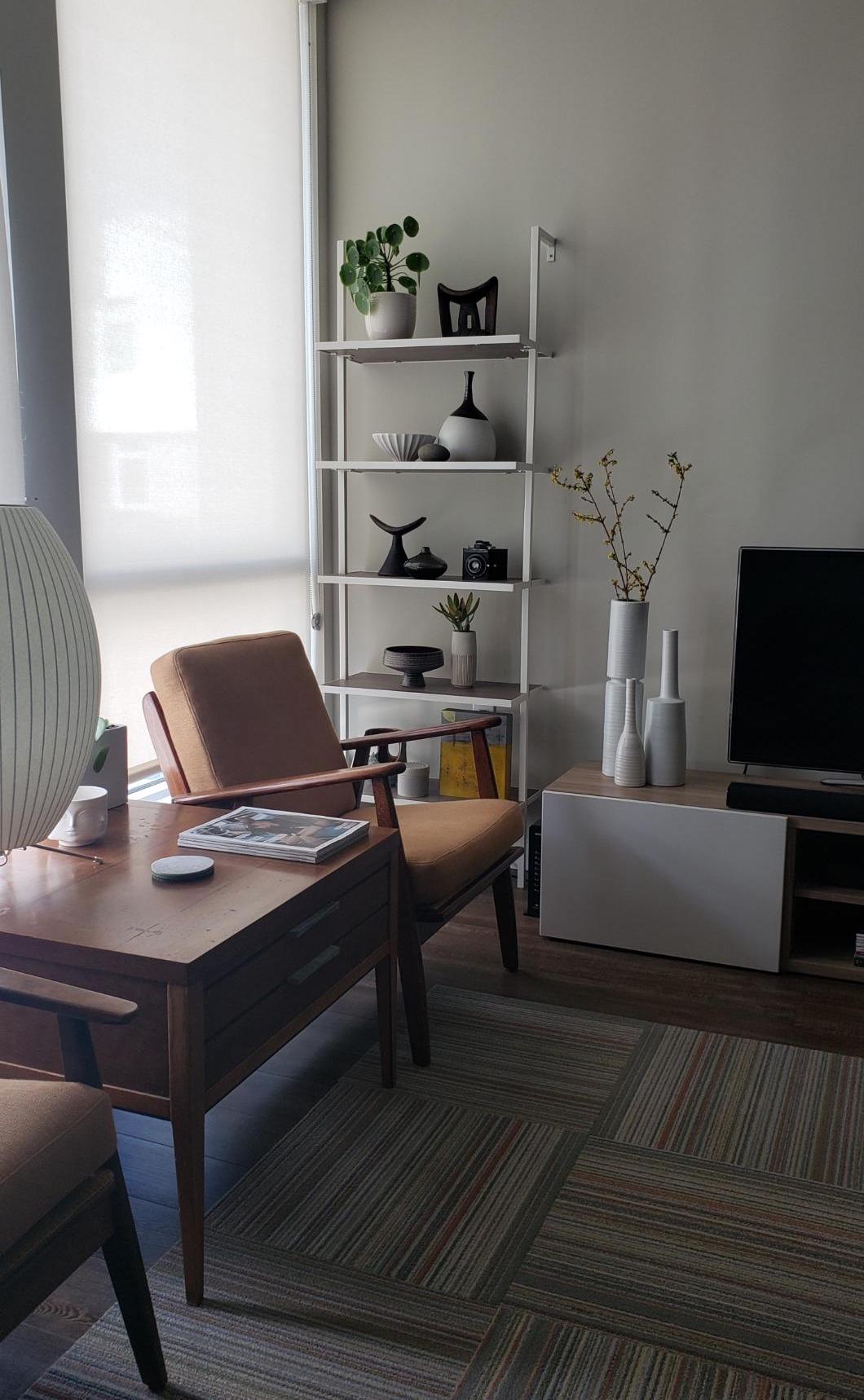 Vertical Storage
Lacking cabinet space? Give vertical storage a shot! It's the perfect addition to any powder room, with plenty of room for towels and toiletries. Keep toiletries hidden with colorful storage cubes.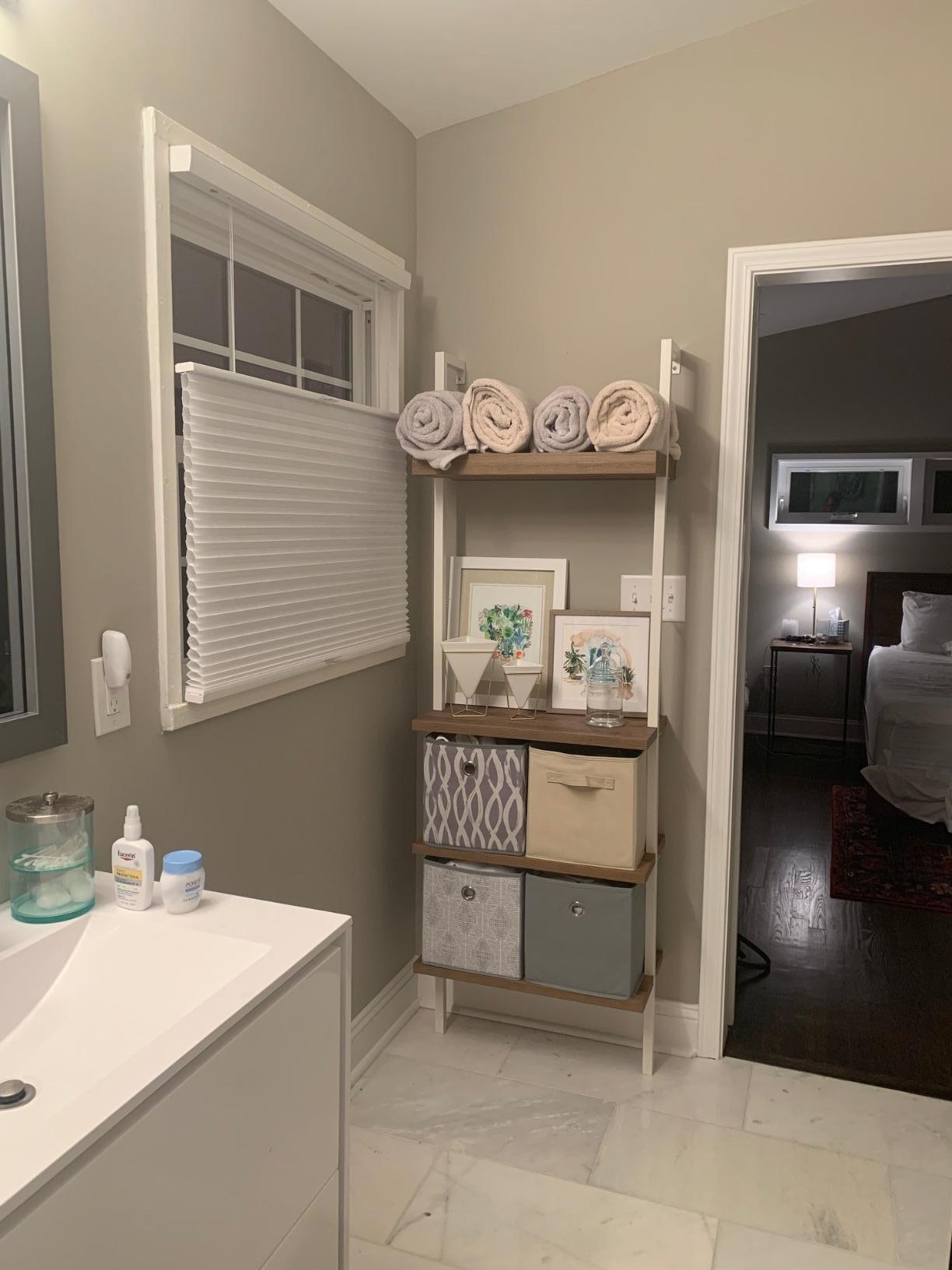 Plant Haven
Flaunt a green thumb by using this bookcase as a plant display. Tie it all together with books, journals and a few decorative pieces. Stand two bookcases side-by-side for extra plant space!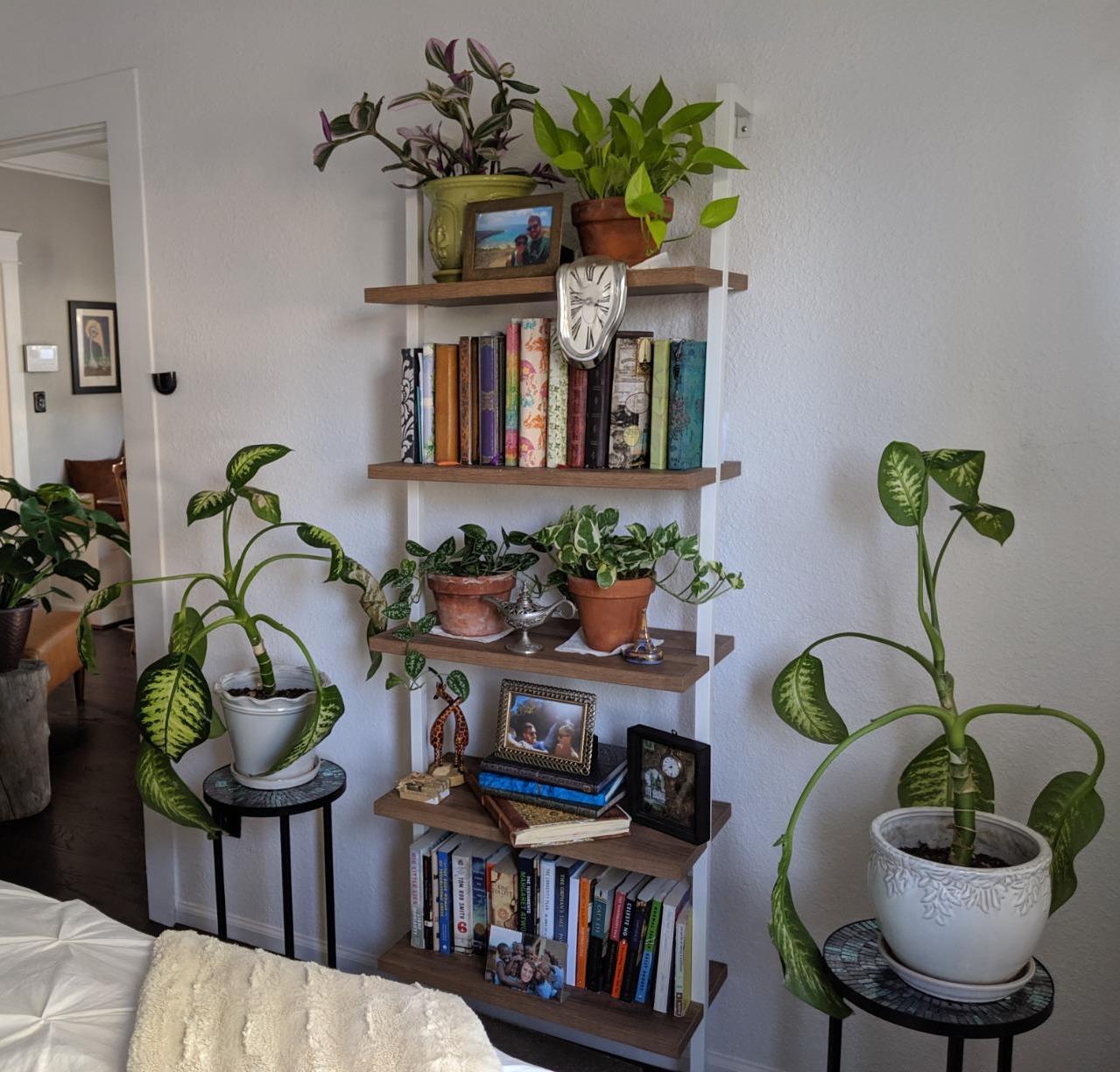 Small Space Solution
This bookshelf is a great option for those with limited storage space. A sturdy design and open shelving make it perfect for non-traditional spaces. While perfect for storing kitchen appliances, utilize houseplants to shift the focus.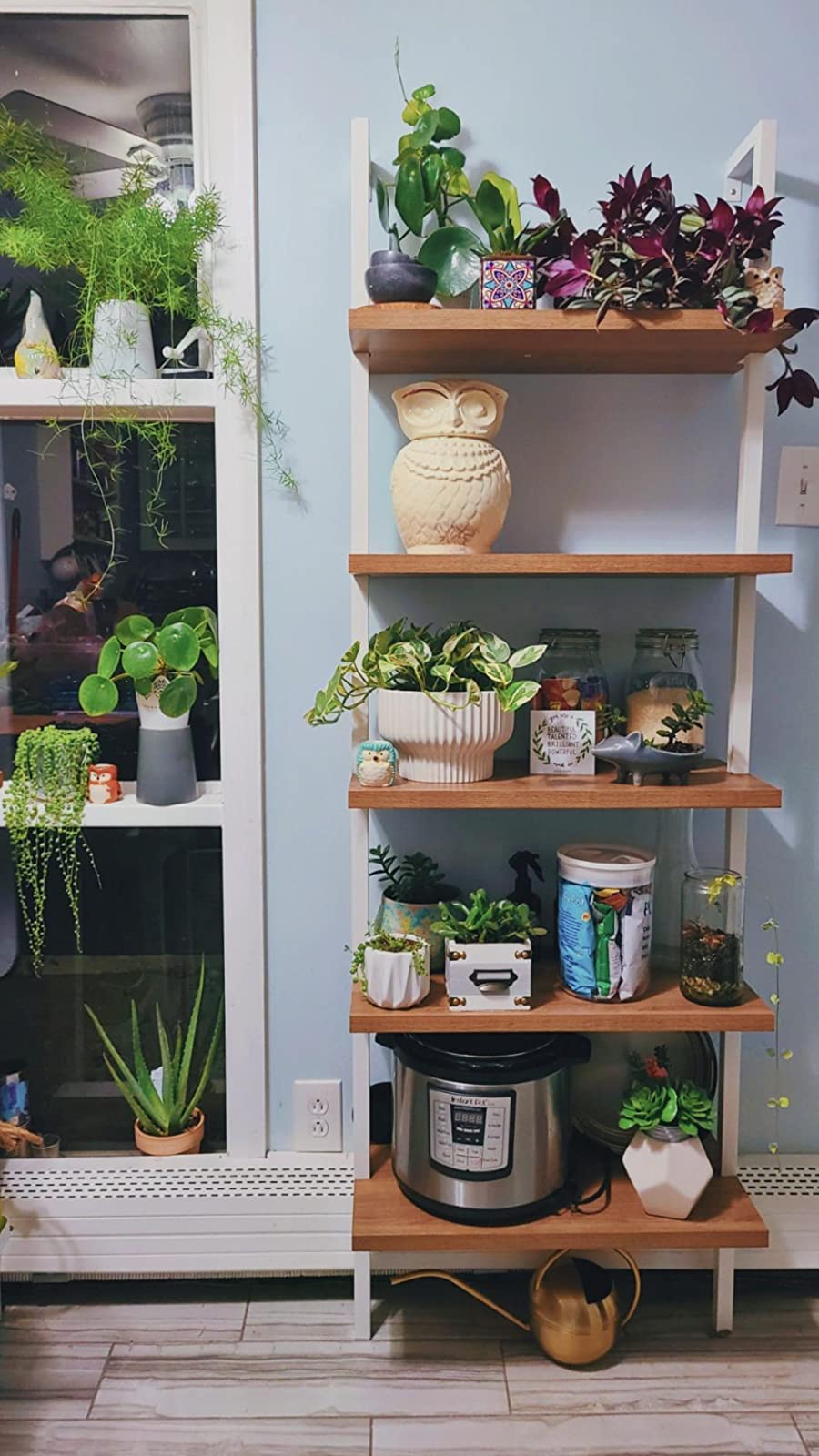 Vintage Twist
Give your space a vintage feel by displaying an antique tea set. A set with gold accents compliments the gold in the bookcase. Add a few decor pieces, like these soft pink vases and bowls.