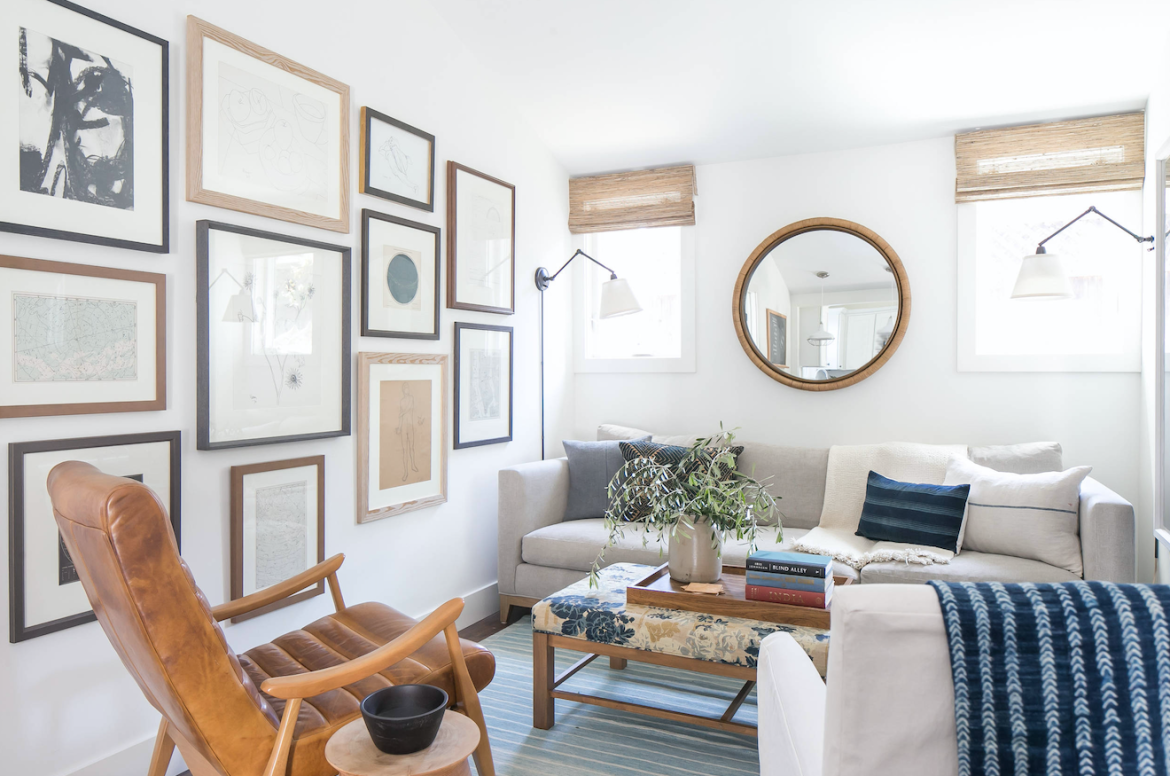 Brittany Stiles Design Creates a Dreamy Coastal Cali Getaway
After graduating from Brigham Young University, Brittany Stiles moved to Orange County and quickly established herself in the design world. Brittany Stiles Design focuses on small and medium projects. The studio is known for crafting budget-friendly, livable spaces.
This Costa Mesa bungalow does "modern farmhouse"–California style. The home was built in the 1940s, and designers were able to preserve its classic beauty through renovation.
Breezy white walls make this cozy space seem bigger. A gallery wall of framed artwork forms a focal point in the open plan. In the furniture and accent pieces, a motif of nautical blue and natural fiber echoes the nearby Pacific.
Clever storage options are necessary in a small family home. Pots and pans hang on hooks, and wicker coffee tables double as secret containers. The traditional large dining room table is replaced by a kitchen bar and a tidy breakfast nook. Outside, efficient hanging planters brim with succulents.
The patio is essential to any coastal home. This one features a comfy couch that's big enough to seat family and friends. A tall chiminea fireplace is ideal for outdoor entertainment.
This bungalow improves on the rustic farmhouse trend by adding a touch of vintage elegance and some Southern Cali greenery. It's not a huge space, but it's a perfect home for a family that appreciates the simple things.