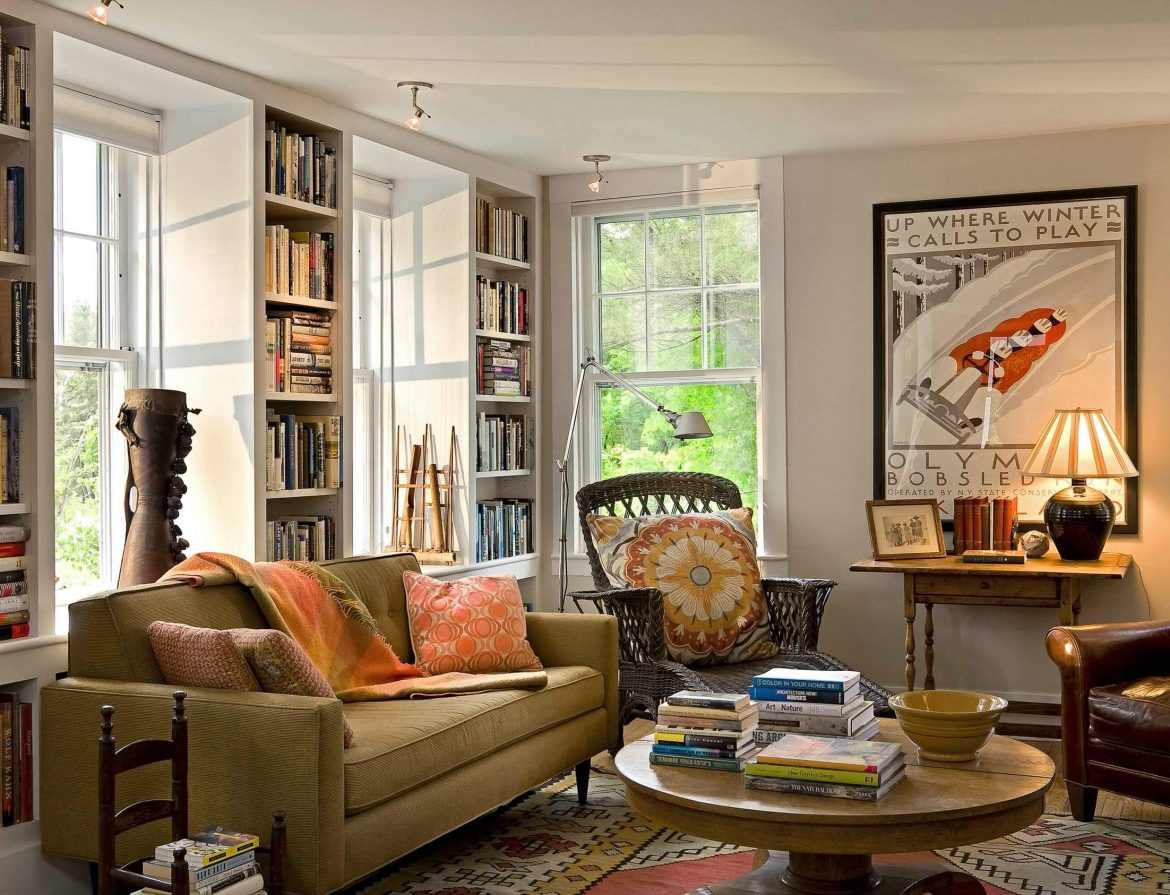 Escape Life for a Minute and Explore an Antique Vermont Cape House by Smith & Vansant Architects
Architects Pi Smith and John Vansant founded their firm in 1994. Smith & Vansant Architects create residential and institutional properties all over New England and beyond. Perhaps most notably, they produced several buildings for Dartmouth College. The firm mainly serves the Upper Valley, a region of Vermont and New Hampshire that straddles the Connecticut River.
Smith & Vansant crafted this antique cape house in the idyllic riverside town of Norwich, VT. Simple and modest, the Cape Cod style home is a New England specialty. In the cape tradition, this house features a steep metal roof, white clapboard siding, and an inviting front porch.
Blonde wood floors and a buttery beige palette create a sunny interior. Antique pieces and reclaimed materials populate each cozy room. Angled doors and bookshelves mimic the charming slant of the home. In places where the ceiling slopes sharply, generous skylights prevent the room from becoming a dark cave. Delightful details (A ceramic-tiled dog shower! A mirror made out of a snowshoe!) add to the home's storybook appeal.
Designers celebrate the greenery that envelops the house. Instead of concealing the grass by tacking on a back deck, they used cobblestones and a rock retaining wall to develop a lush, natural backyard area. Outdoor furniture takes advantage of the cool shade.
This classically enchanting cape house would be the perfect place to curl up with a great novel–indoors or out.