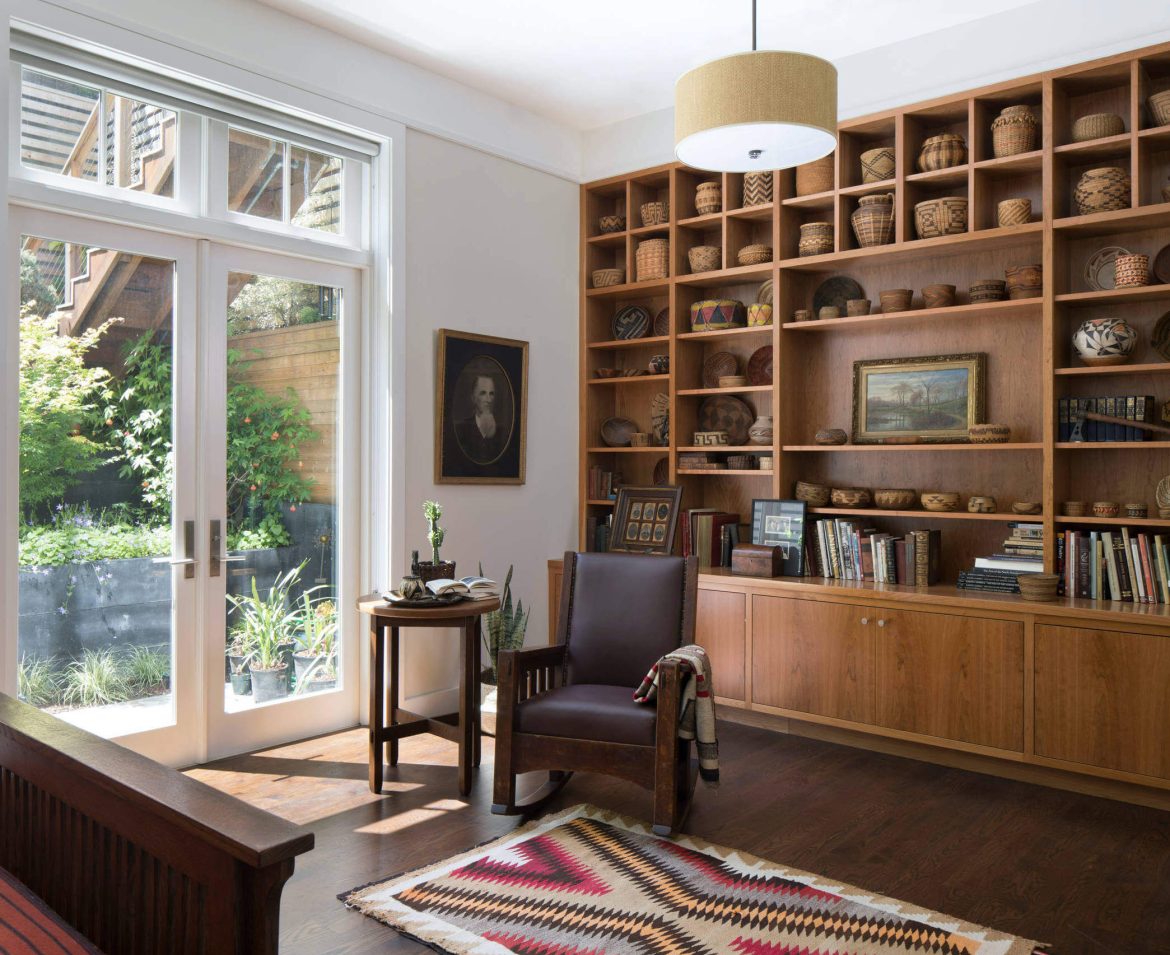 Andrew Mann Architecture Renovated This Craftsman-style Home to Display a Native-American Artifact Collection
This craftsman-style home in San Francisco was renovated by Andrew Mann Architecture to showcase the Native-American artifacts collection of the owner. The house was also designed to allow in natural light and outside views.
The living room has a full-wall built-in bookcase with a space for a concealed television. There is a series of windows on the left and a single window on the right at the end. The dining room features a bay window space, a pendant lamp, and wood flooring. The almost floor-to-ceiling moulding allows the display of artwork at the top of the moulding. Entering the kitchen through the dining room, there is a view of the galley kitchen including the sink and breakfast bar combination island. The kitchen features stainless steel appliances and wood cupboards.
A master bedroom has a full-wall, built-in bookcase to display artifacts and access to a patio. At the top of the three flights of stairs to the second floor, there is a wood floor and a view of the two-story stairwell with a slim second-story window. To the left of the top of the stairs is a home office. Some of the owner's artwork collection is displayed on one wall, and a rug with a Native American style design is on the floor. The office includes an old brick fireplace with a built-in bookcase next to the fireplace. A second door in the office leads to a bedroom. Upstairs on the right of the stairs is another bedroom.
Andrew Mann Architecture, the designer, transforms the architecture of a home to fit modern needs using natural materials. He focuses on the house and its context and develops a connection between the house and the landscape.