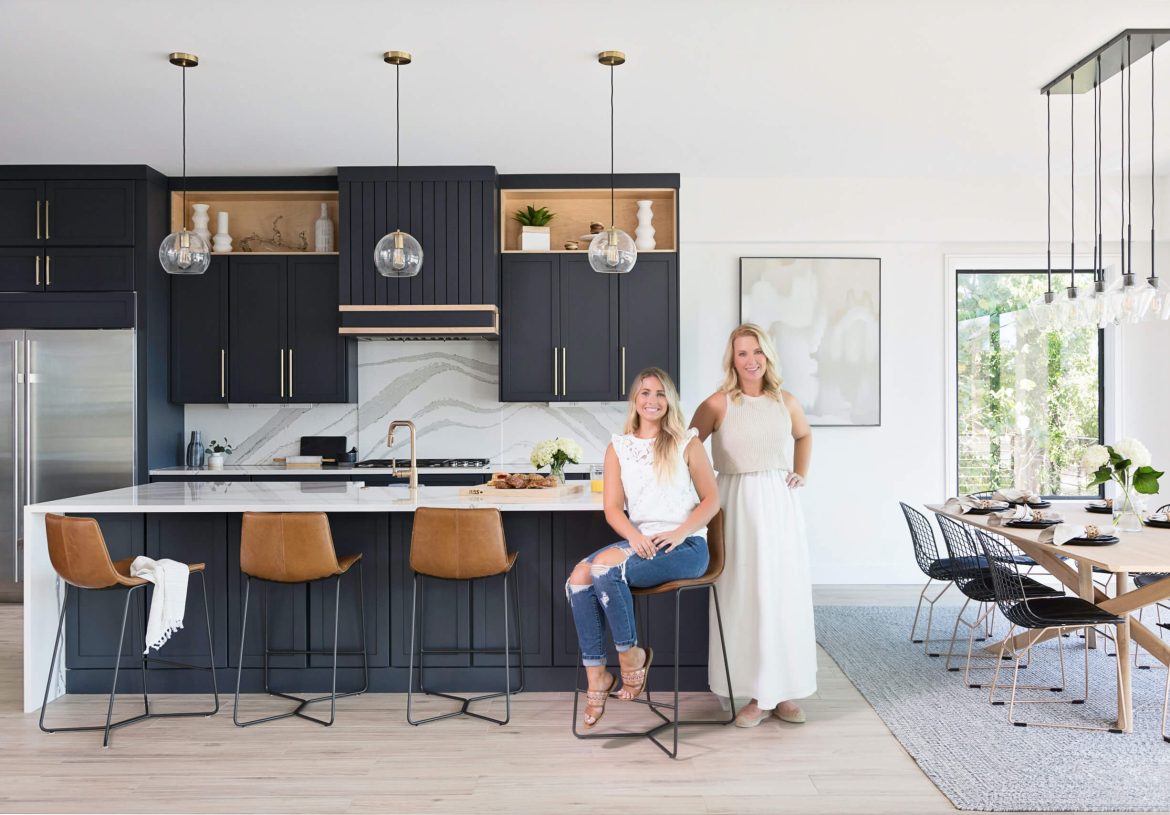 Modernization Made Fun by Emily Moss Designs
This narrow, three-story, modern home in Tampa was remodeled by Emily Moss Designs. It has decks on the top two floors and one on the upper roof. The interior features transitional style decor. Transitional decor modernizes traditional decor. It usually offers a creamy white palette with dark brown from wood floors to add depth. Textures, prints, and splashes of color add interest. It incorporates the clean lines and uncluttered look of modern decor.
The spacious, uncluttered living room features modern style furniture including two sofas, two chairs, a hassock, and a cabinet. Beside the living room is an L-shaped kitchen that has modern black Shaker cupboards and stainless steel appliances. The creamy white dining room is on the right side of the kitchen. The dining room features a very modern table and chairs as well as modern hanging lamps and a modern print. The deck has a wooden pergola. The rest of the house offers transitional style with modern and traditional decor blended together. The master bedroom has a gray, dimensional, geometric, highlighted wall and a modern headboard. The master bathroom has a modern grey double sink vanity, a walk-in shower, and a tile floor. Another bathroom has an old-fashioned vanity, a brick wall, and a creamy white palette. A third bedroom has a small window and a private bathroom with a walk-in shower. The powder room has an op-art print wall and a wood floating vanity with a vessel sink. There are cement stairs with metal railings between floors. In the basement beside the garage is a family room with beach designs painted on a wall and a surfboard as decod. In the back, there is a long pool.
The designer, Emily Moss Designs of Anna Maria, Florida, creates an interior that reflects your personality and is fun, fresh, and modern.