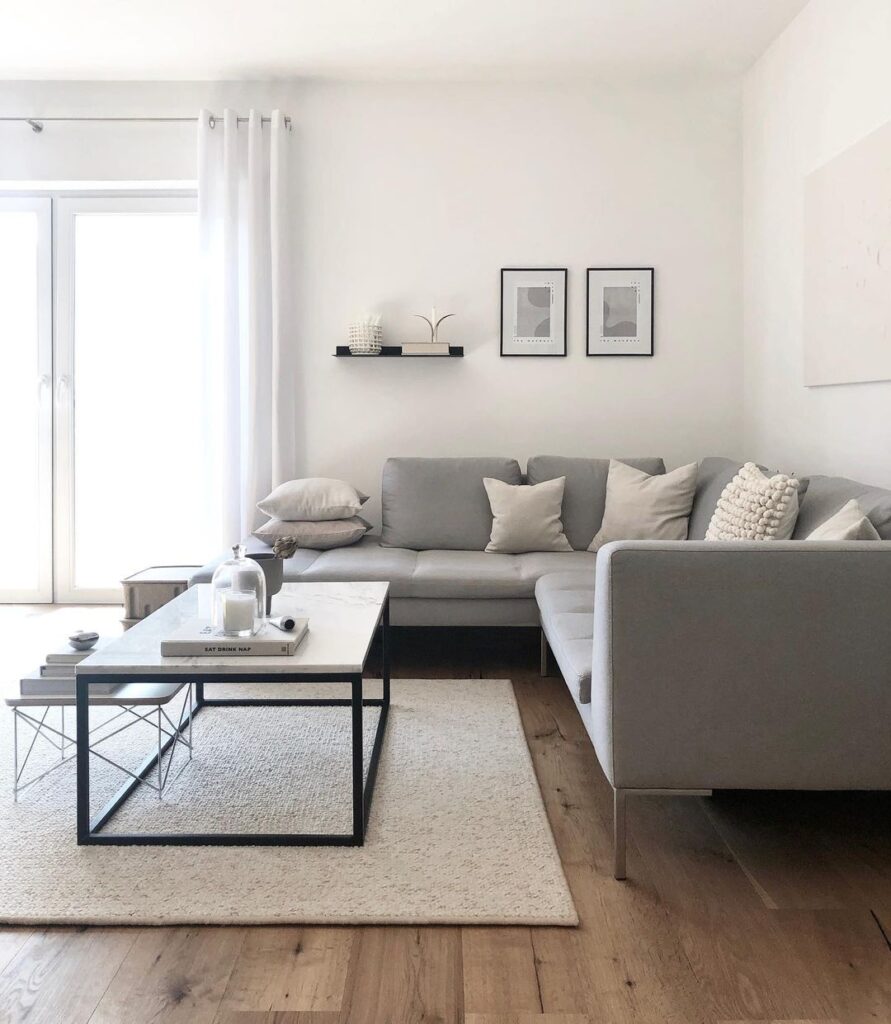 Toby's Designs Appeal to the Sophisticated Minimalist
If you love an all-white room with elegant accents, Tobias Unsicker can certainly serve as your design inspiration. Shades of white in the living room and bedroom make the room seem brighter and larger, and artwork and area rugs in black and white patterns add a chic, modern touch to interior spaces. Eye-catching table centerpieces and wall mirrors in unconventional shapes also make a white-themed room come together with a subtle style.
Toby also plays with neutral shades like brown and tan to make the white walls and furniture in the room appear warmer and more inviting. Light brown couches and area rugs offer texture and depth to a room that makes the room look slightly larger. In rooms that are decorated in black and white accents, Toby often adds a touch of silver, such as a vase on the coffee table or a set of wall shelves, for a touch of visual interest in a room that features a classic color scheme.