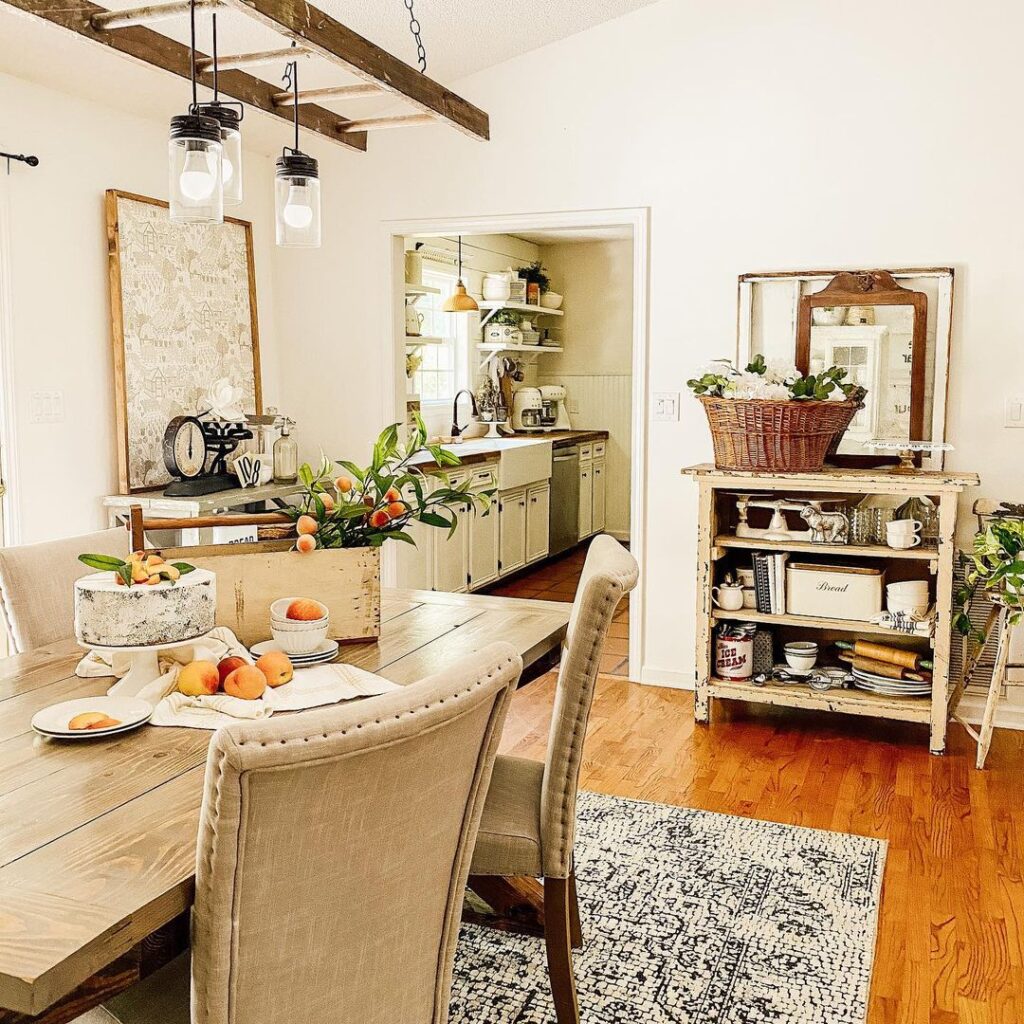 Jessica Russell's Abode is a Showcase for Vintage Farmhouse Charm
Jessica Russell is a DIY enthusiast based in North Carolina. She lives in a small farmhouse built in plantation style at the edge of the woods. She frequents flea markets and shops in antique shops to procure vintage pieces for her home. She undertakes DIY projects to style old homes and blogs about her work.
Jessica's farmhouse is a cozy cottage with a large front porch. It is decorated with unique and artistic vintage pieces and, as a result, it brims with country charm. The sprawling front porch is welcoming and decorated with a rocking chair, a large white swing chair and planters. The quintessential country kitchen has bright white walls, unpainted wood finishes on the counter and furniture, and open shelves for that homey feel. Her quirky country finds such as antique weighing machines, old colored soda bottles and soda crates abound in the home and provide a country vibe. White walls, curtains and upholstery provide the ideal neutral backdrop for wicker, rattan and unfinished wood throughout the home to complete a homespun look. Large antique wall signs and fresh flowers add a personal touch.
Jessica's farmhouse is a home that bursts with vintage charm and exemplifies southern country living.