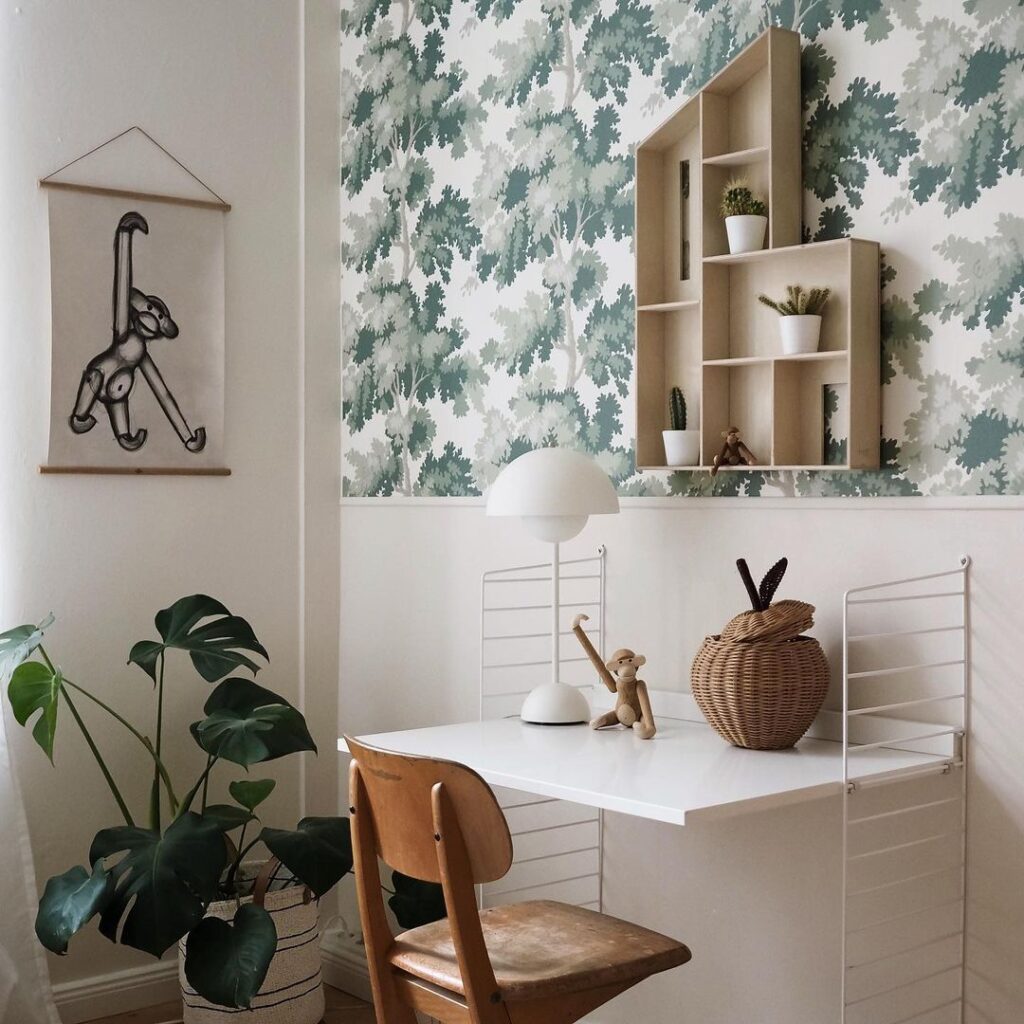 Katharina Uses Organic Shapes to Bring A Minimalist Home to Life
Katharina is a designer that also specializes in photography, which is made obvious by the fantastic layouts in her minimalist home. Although minimalist, her house is certainly not dull. Her home sticks to a small range of colors. Still, organic shapes and linework throughout the house add interest and keep the viewer from feeling bored.
The dining room leads the viewer's eye with an organically shaped mirror, curving chairs, a table and a rounded vase. The colors are neutral and stick mostly to browns and whites, but the shapes keep interest high. Another example of this masterful layout can be found in the master bedroom. From the intricate light fixture on the ceiling to the mirror on the wall, the decor shines because the colors don't. Katharina shows her expert attention to balance in every room.
Unique textures are also found throughout the house. Rugs and pillows offset the limited colors in each room. Soft lighting illuminates rugs and walls in interesting ways, adding to linework. It's clear that colors don't make or break a room; Katharina's home is proof of that fact. With fewer colors, decor shines through, and different aspects of a house are emphasized.