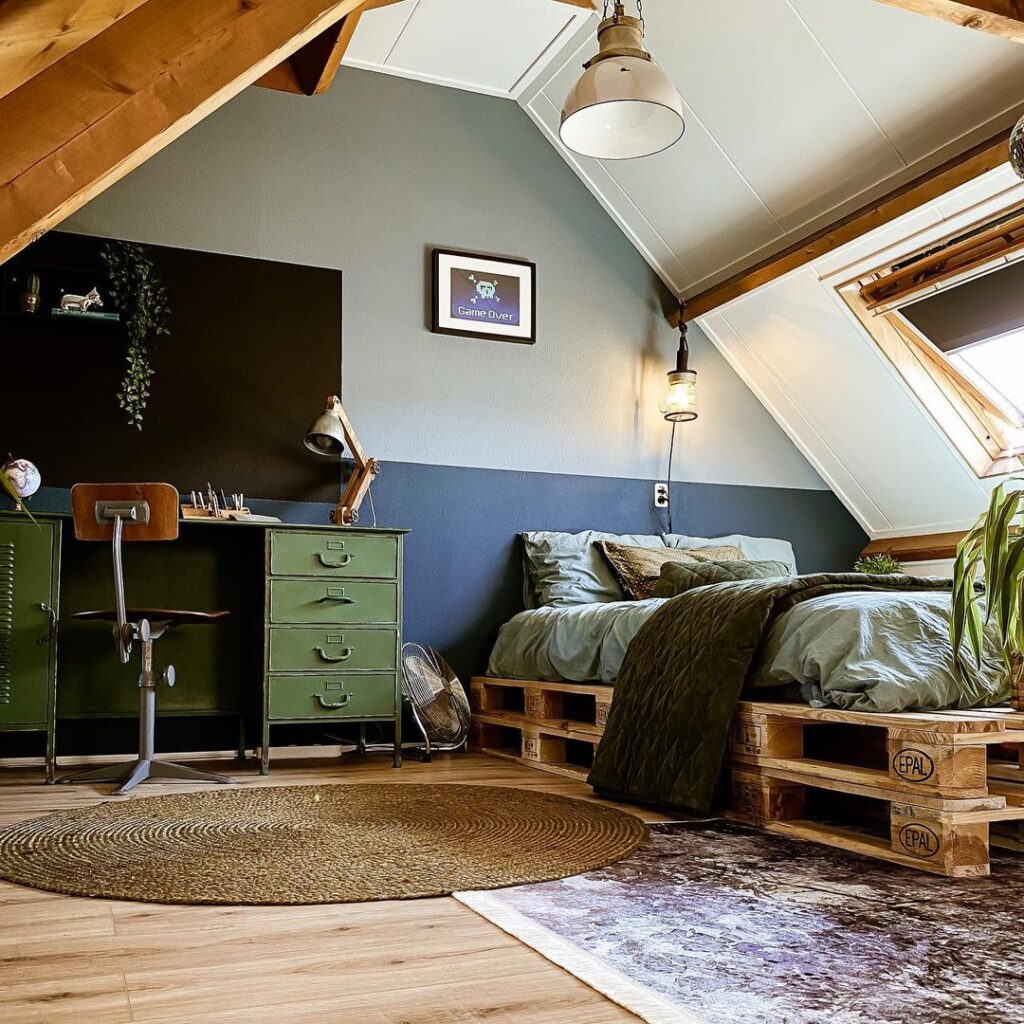 Rustic Vibes Meet Brilliant Design in Andrea Groot's Cozy Abode
Andrea Groot brings flare to the home décor world with her world class style. Her energy as a blogger, mother and interior decorator is seen in this unique and eye-catching home design.
The perfect blend of natural and soft lighting creates a sense of ambient warmth as you enter the home. In the living and dining areas, Andrea masterfully combines the soft earth tones of her furniture with vibrant wall art. The perfectly placed plants accentuate the cozy tone and bring balance to the rustic furniture pieces.
Inside of the modern kitchen, industrial brick meets high-tech appliances. Natural light floods generously into the room creating a spacious vibe. Ample counter space and sleek light fixtures make this the ideal space for hosting parties and cooking fabulous meals. The interesting styling continues into the bedrooms with inviting contrasts and colorful bursts. Ideal pieces like the dream-catcher, fabulous lamps, and tropical plant selections make the rooms come alive. The restroom pops with white tiling and an edgy modern feel throughout. The clean look is just the kind of design you would expect from this fabulous designer.
To round out this wonderful home tour, an inspiring patio reminiscent of a tropical paradise awaits. Complete with inviting loungers and an overgrown awning, Andrea has thought of everything.