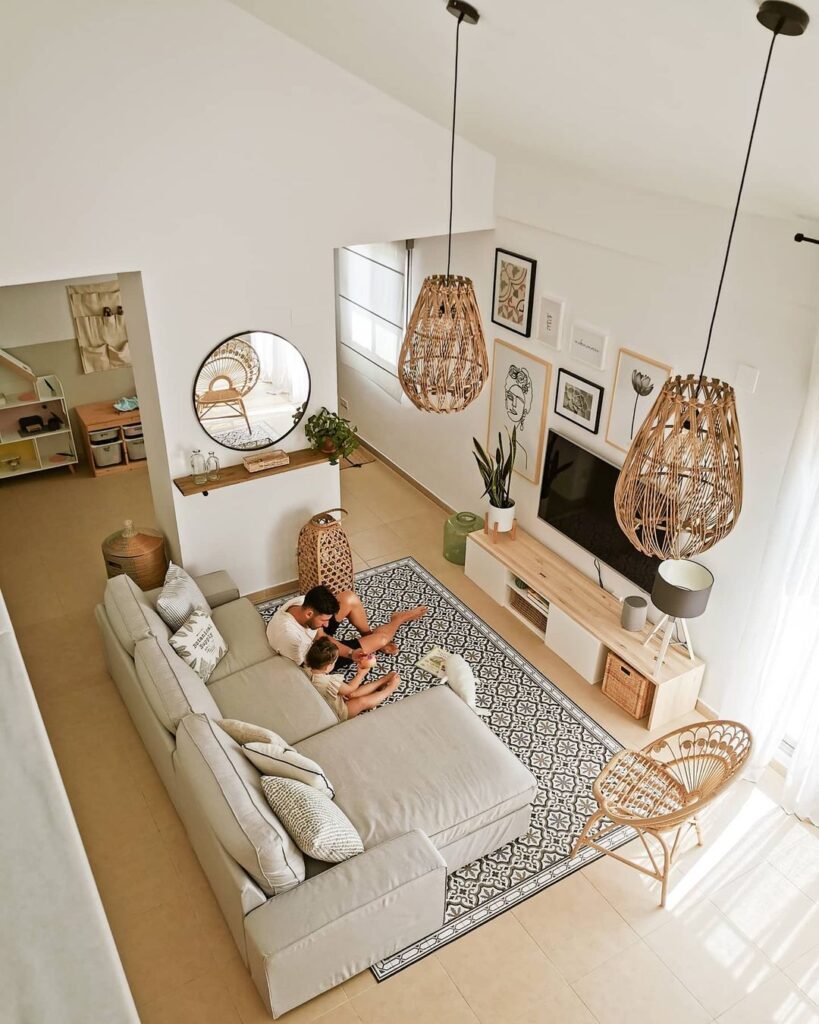 The Sleek Modern Designs of Soy Rocio from Decorloveme Blend Vibrance With Class
Soy Rocio, the DIY mother of two has crafted stunning features throughout her upscale design. High energy brightness and diverse wall décor welcome you into this modern home.
With an eye for simplicity, Rocio's living and dining room feature light tones that are pleasantly accentuated by the deep green of her beautiful plant selections. The wall décor pairs perfectly with her excellent collection of edgy furniture and light fixtures.
The cheery mood continues up the brilliantly decorated staircase. In the adjoining rooms, a playful tone is encouraged by the cute collection of pictures and unique art pieces. The work space features a perfect blend of modernism and color destined to inspire creativity.
The uncluttered bedrooms are equally inviting. From the balanced floral wall papering to the comfortable throw pillows, a good night's rest is guaranteed in these cozy nests.
Out on the patio, the wonderful tiled rug matches the tan and grey deck furniture perfectly. The well-placed umbrella and tropical plants make this the perfect lounge spot on a hot summer day.
By creating a spacious, modern and well-lit mood throughout the home, Rocio has captured the essence of fengshui in this refreshing design.