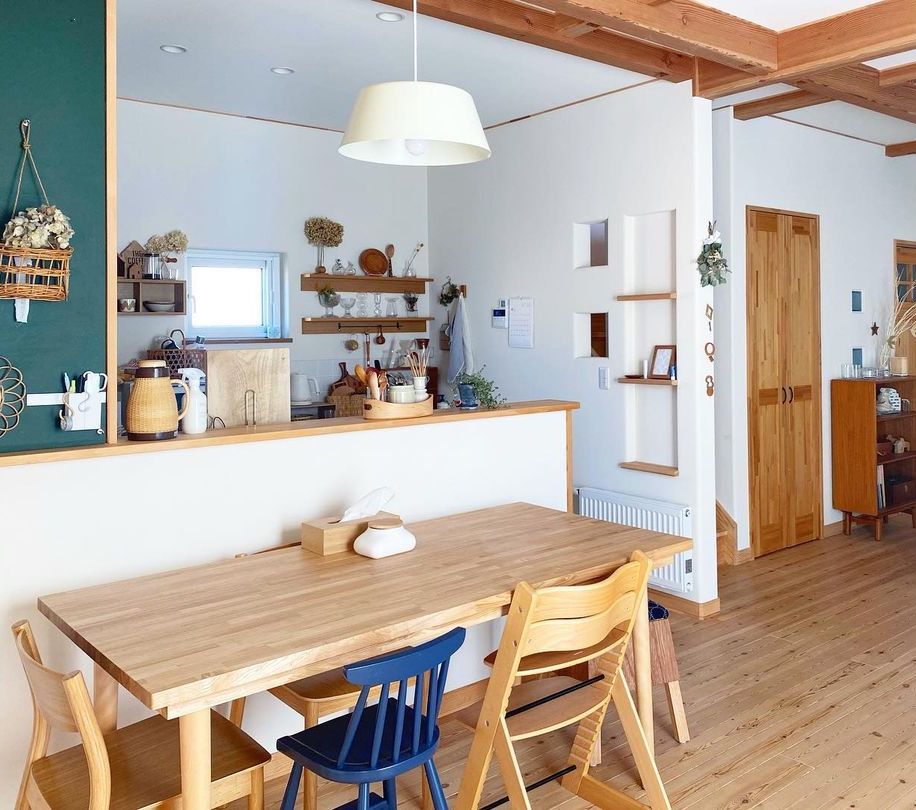 132 Ways to See Japandi Interior Design in Your Next Redesign
Basket Chairs and Subtle Details
Courtney Nye's space features a faintly patterned rug, intricate basket chairs, and a houseplant with complex patterns. These details contrast with the stark simplicity showcased in the rest of the furniture. The muted palette with bursts of black is all Japandi.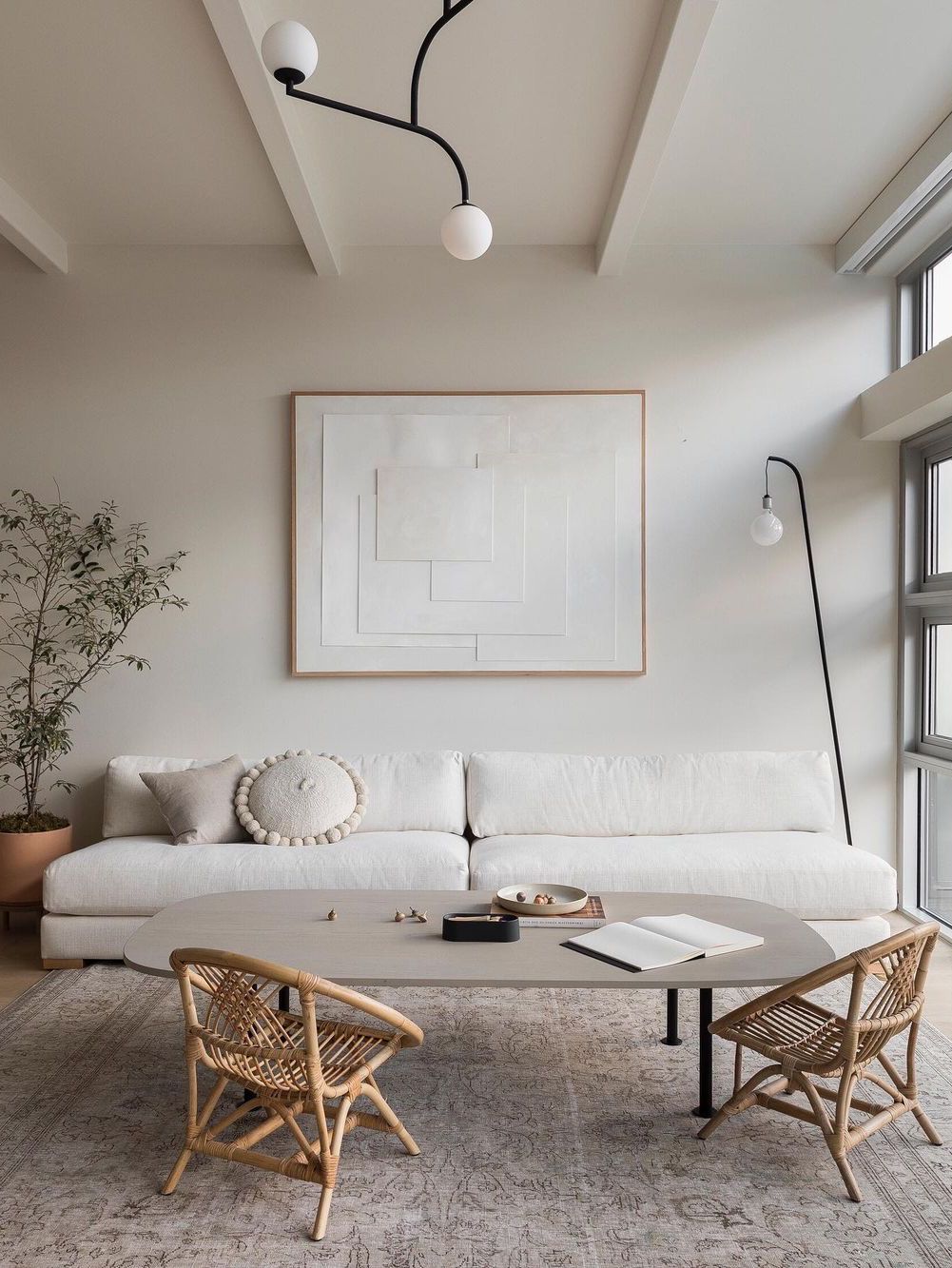 Large Light with Low Furniture
The furniture's simple geometry puts the focus on the variety of textures. Natural fiber, stone, wood, paper, and a plush blanket bring the hygge and the wabi-sabi. This sitting space designed by Kerstin artfully ties each element together for a balanced effect.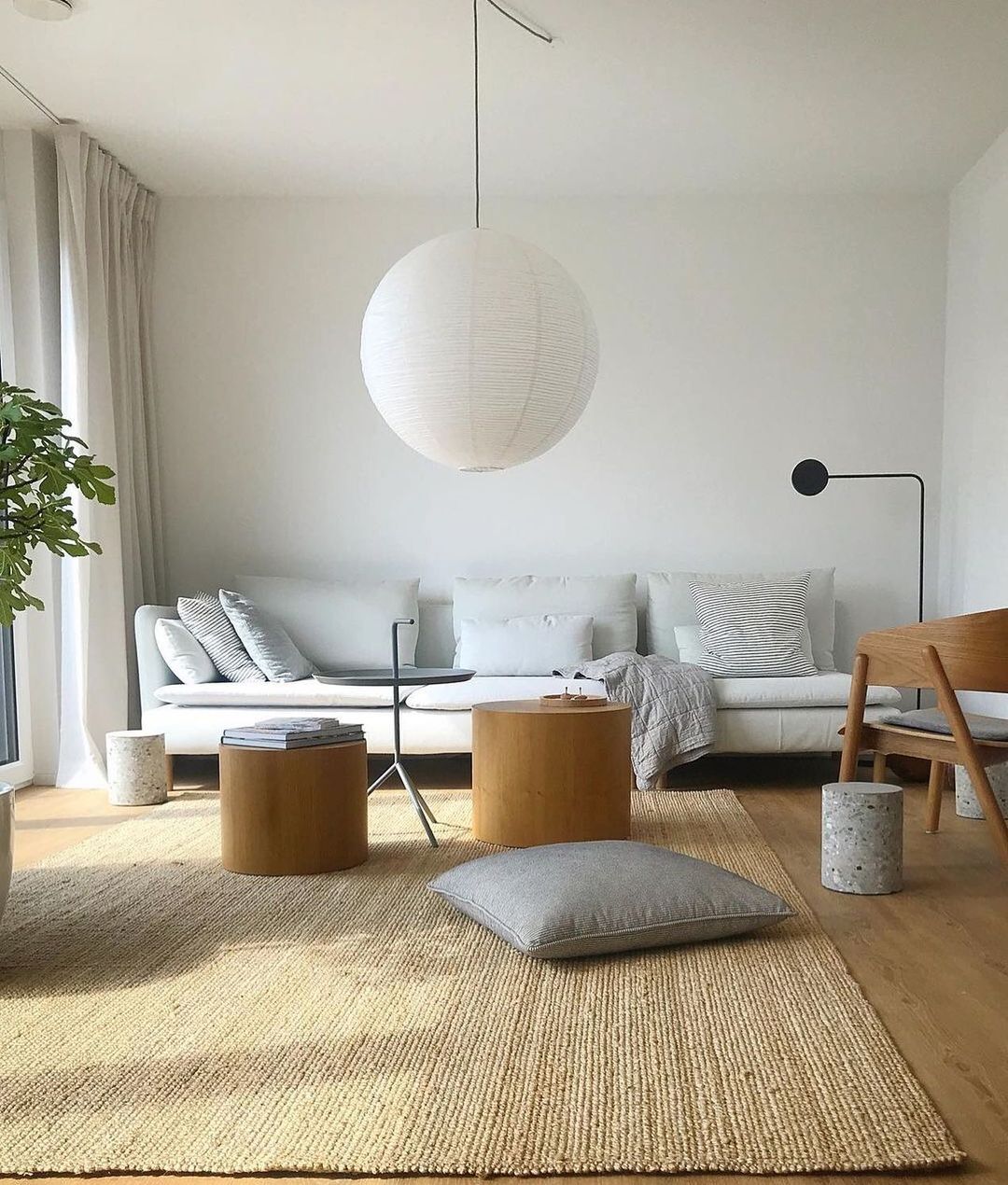 Japandi with Curves
A curvy couch and half-moon shelf soften the stark minimalist geometry with elements of the organic. The half-moon motif is continued in the lights. Black contrasts beautifully against the muted color scheme. This bedroom designed by Artem Trigubchak mixes comfortable textures with geometric shapes for idyllic equilibrium.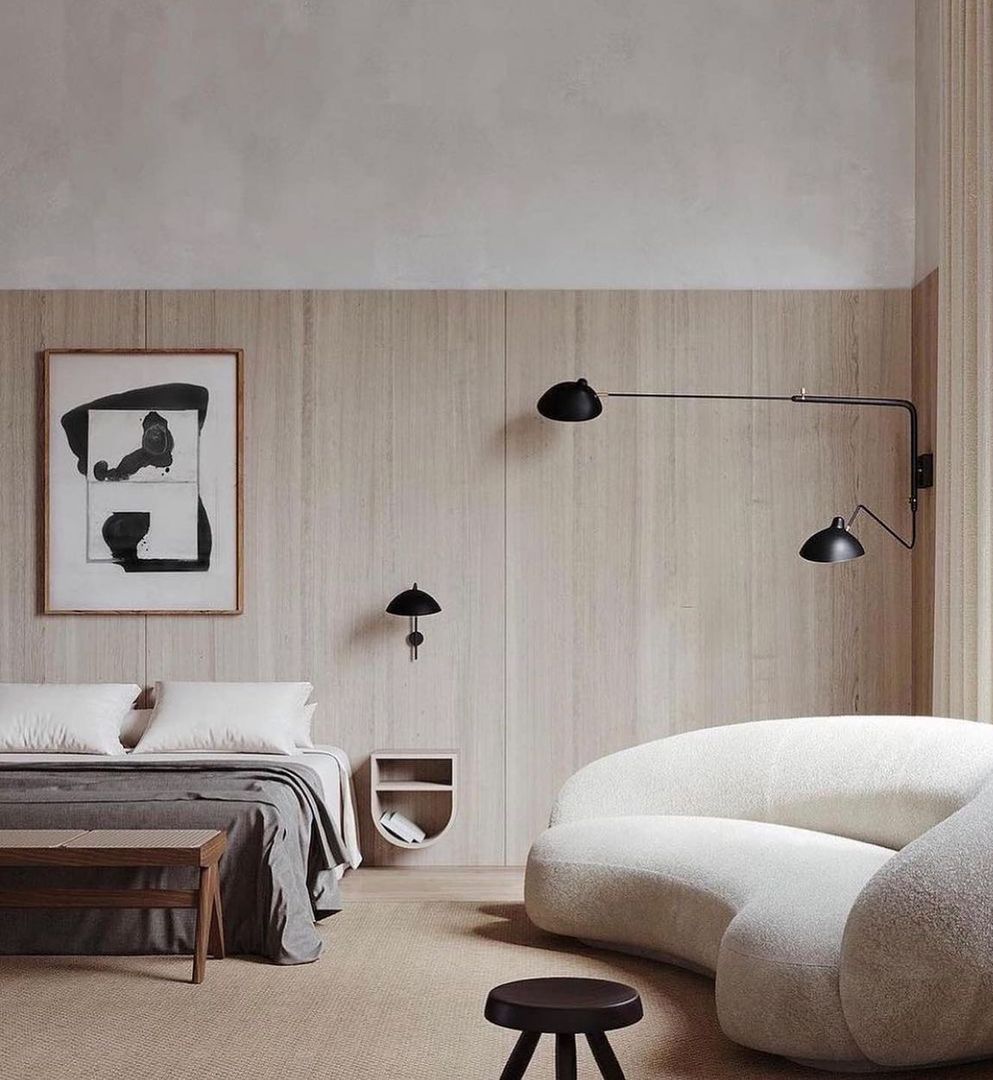 Rich Colors and Warm Textures
Mixing the deep blues frequently seen in Japanese minimalist styles and warm textures from Scandinavian design, Alison Milne's seating area offers a new interpretation of Japandi. To achieve this effect, choose one earth tone as a focal point and layer lots of textures.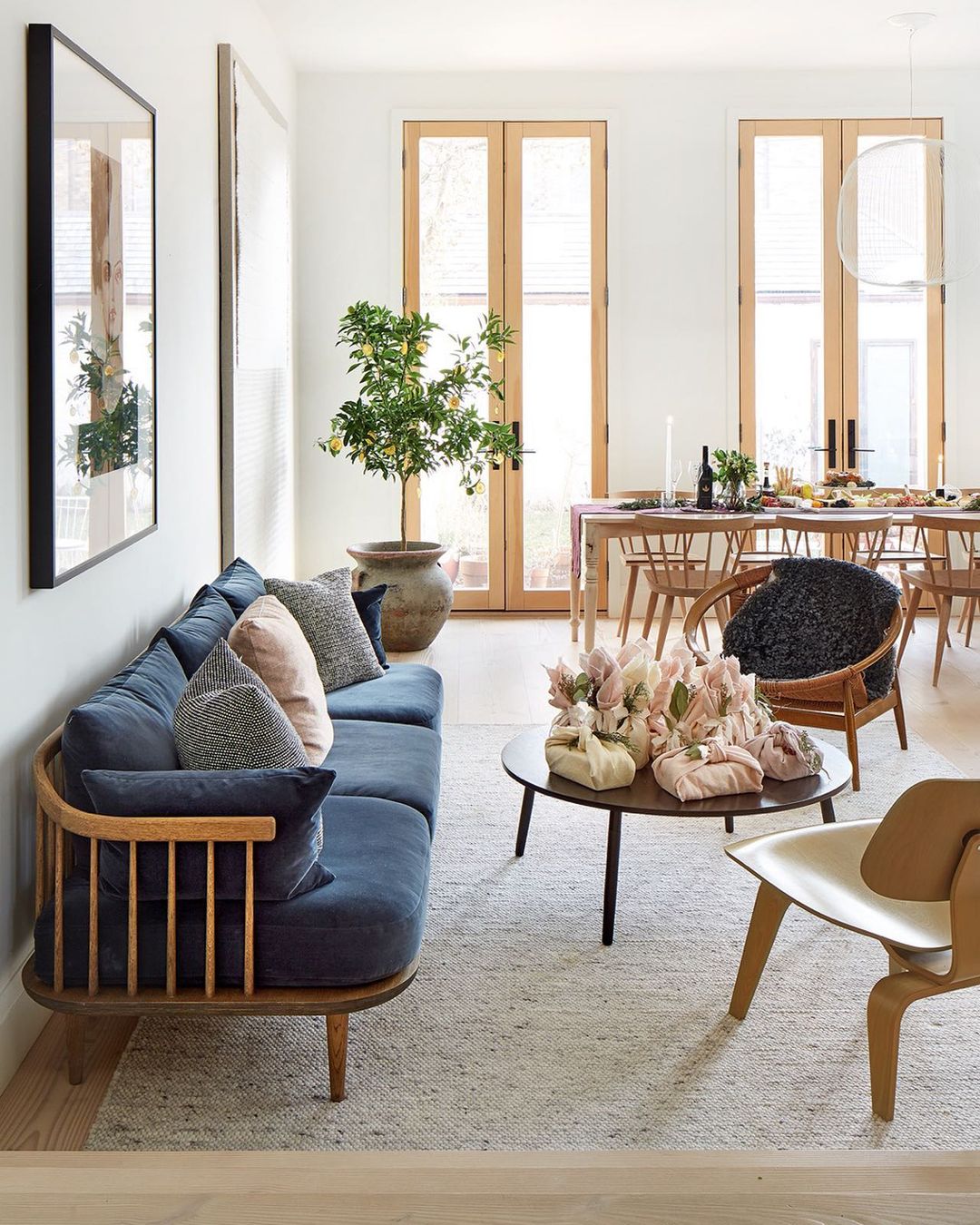 Shaggy Fur and a Single Branch
Sleek wood and simple lines highlight the more organic shapes in this dining room area designed by Posh Pennies. The single branch and droopy flowers offer a tantalizing tidbit of the wabi-sabi experience while the natural textures provide plenty of hygge.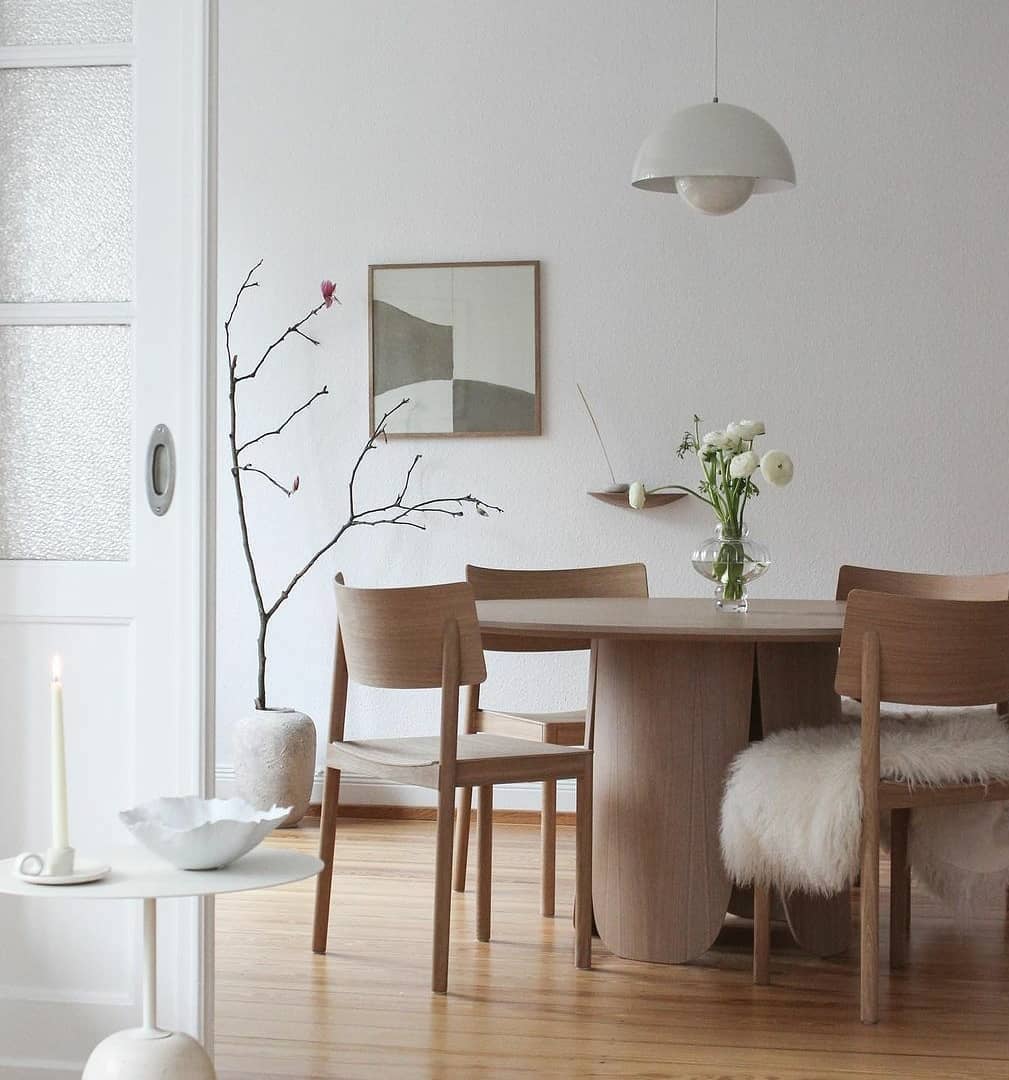 Japandi in Blues and Grays
The beauty of Japandi is that you can decide which elements to draw from each design tradition. In this dining room, Alison Davidson pulled a cooler palette from Japanese minimalism and all the natural textures from Scandinavian decor.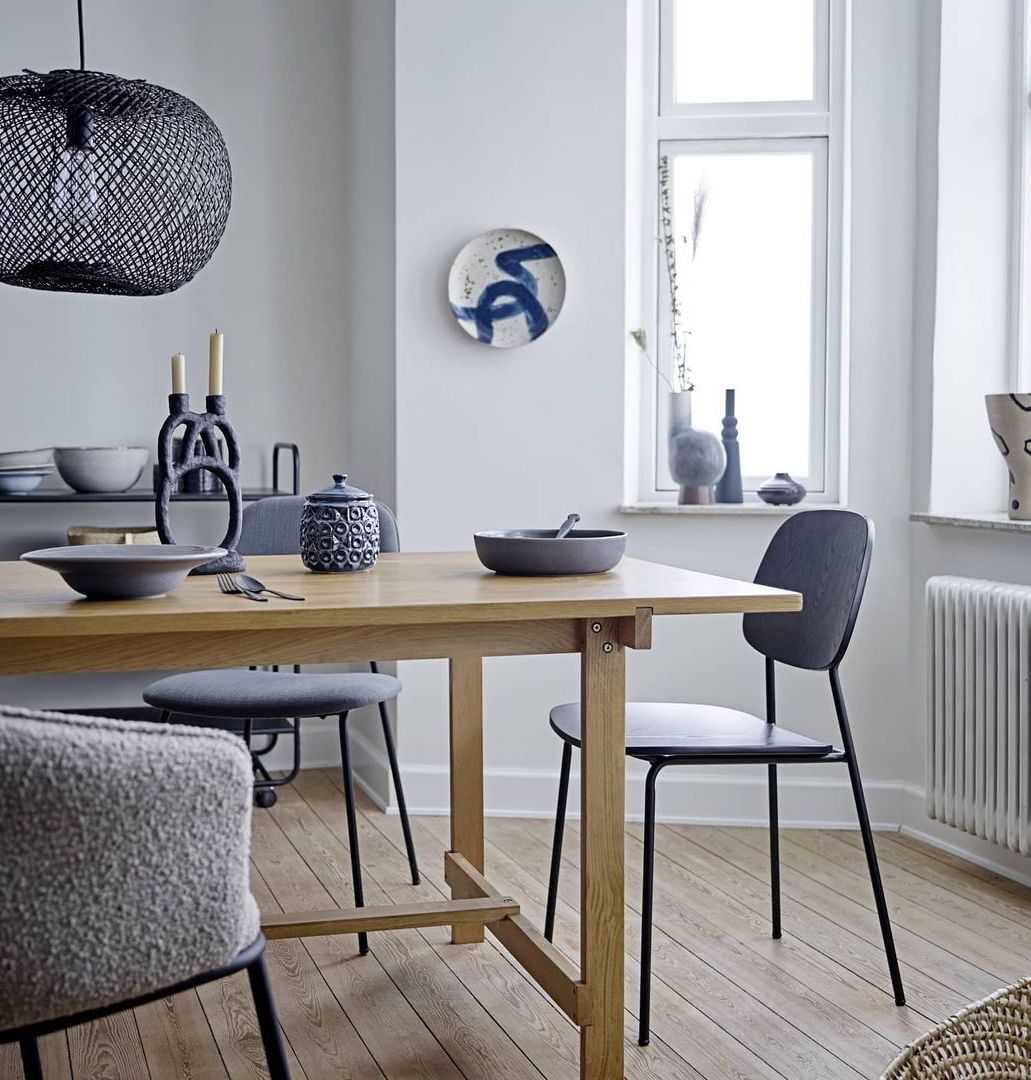 Other Popular Ideas