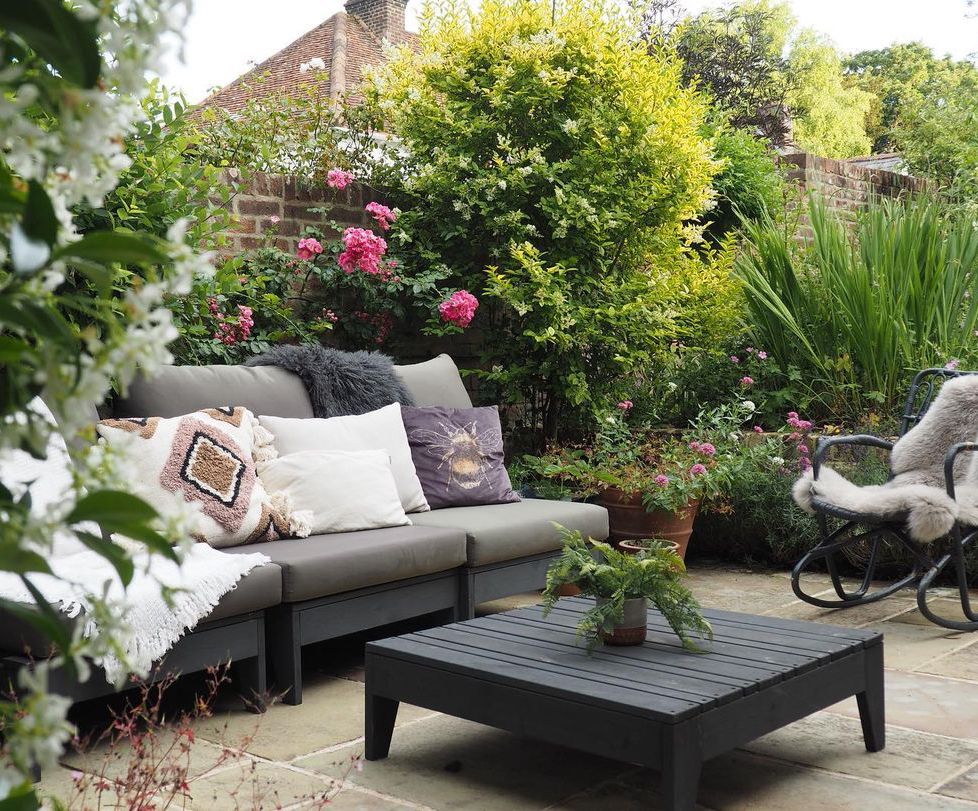 108 Instagram Viral Patio Decor Ideas to Get Your Outdoor Space Ready For Spring
April means we might be — finally! — out of the clutches of Old Man Winter. And with the approach of warmer weather, that means patio season is here. Whether you need a fire pit to warm up chilly nights or an awning to drive away the late-afternoon sun, there's loads of inspiration on Instagram this month for your best patio life.
Bring the Inside Out
Say goodbye to flimsy chairs that dig into all the wrong places, and say hello to a sectional worthy of any living room. Paired with a low coffee table that doubles as an ottoman and a matching dining set, you can live your whole life on the patio.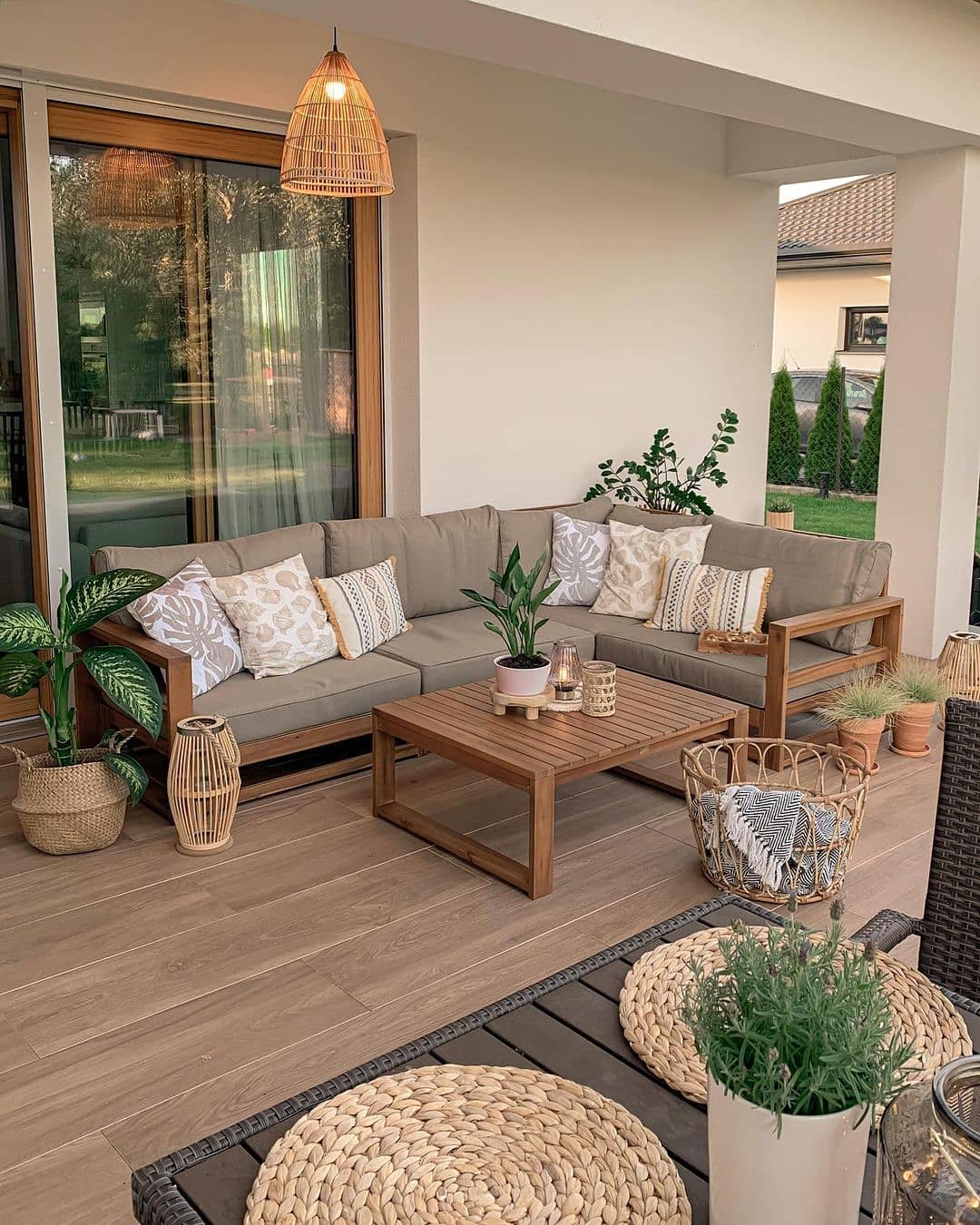 A Lush Retreat
If you have a green thumb, all you need for a perfect patio are a few places to land to sit and watch the butterflies and listen to the birds.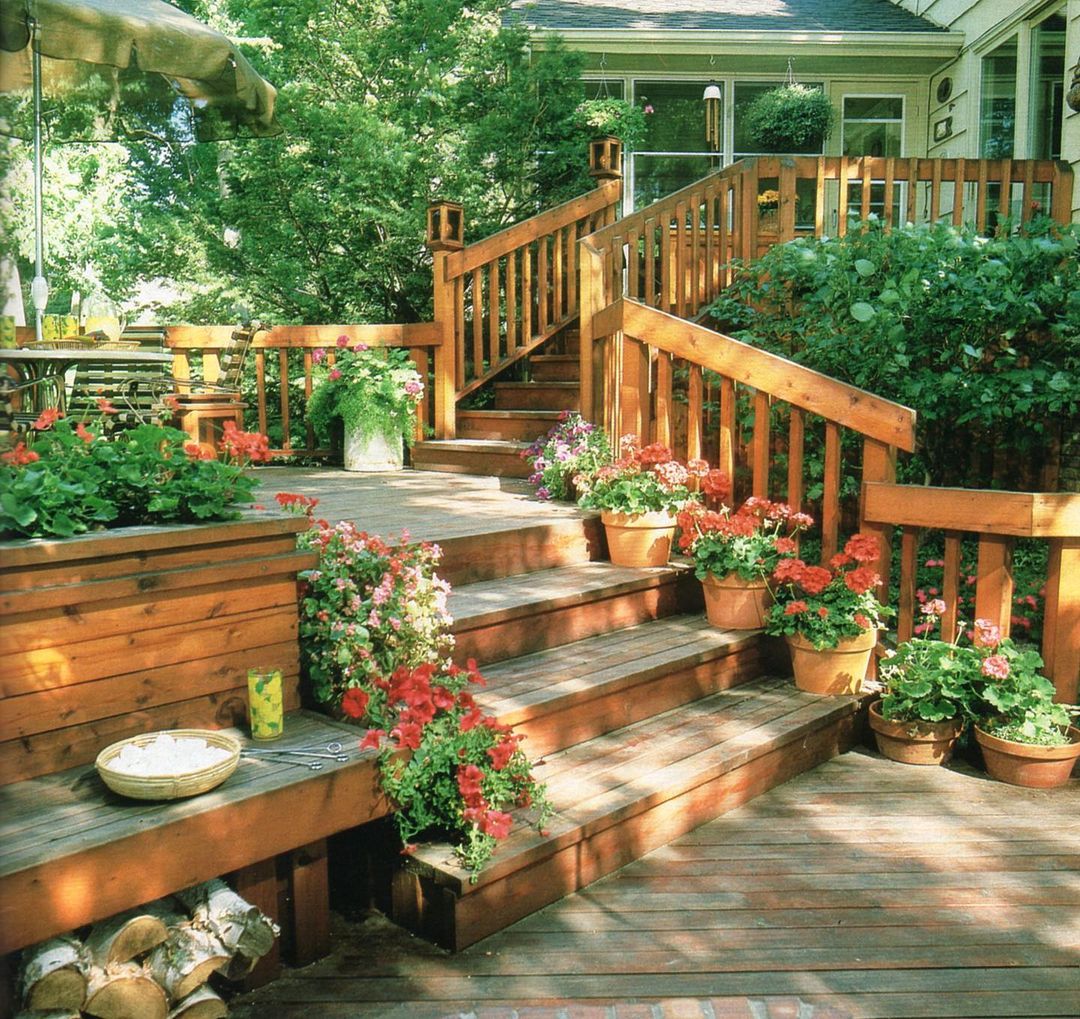 Vacation Vibes
If you can't go on vacation, bring the vacation to your backyard. Pair flowy curtains with upholstered benches and wicker accents for a lush look.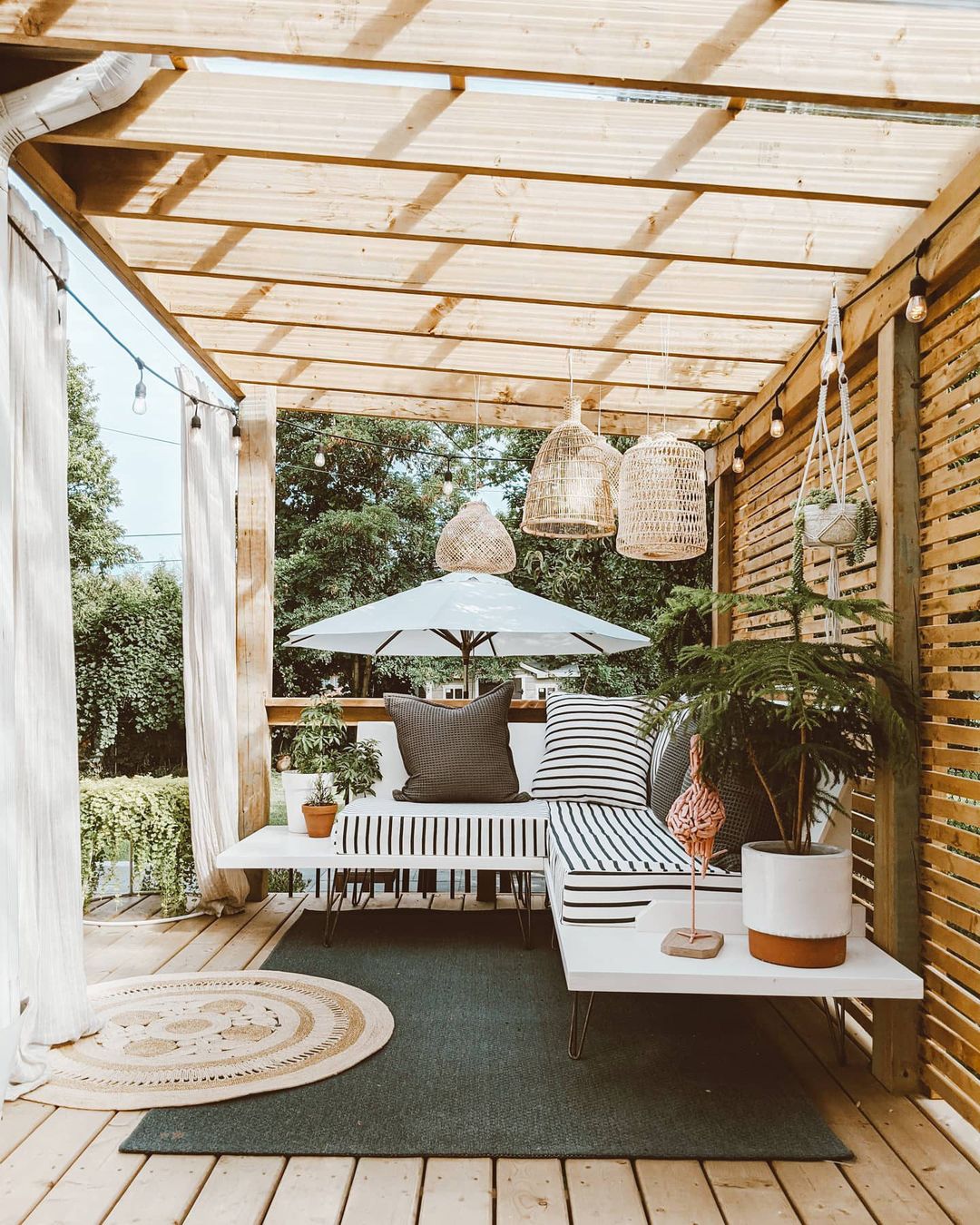 Coffee or Cocktails?
How about both? With modern wicker furniture, grey plant pots, and a dark wood trellis, this patio has an undeniably French flair. Close your eyes and when you open them, you'll be in Provence.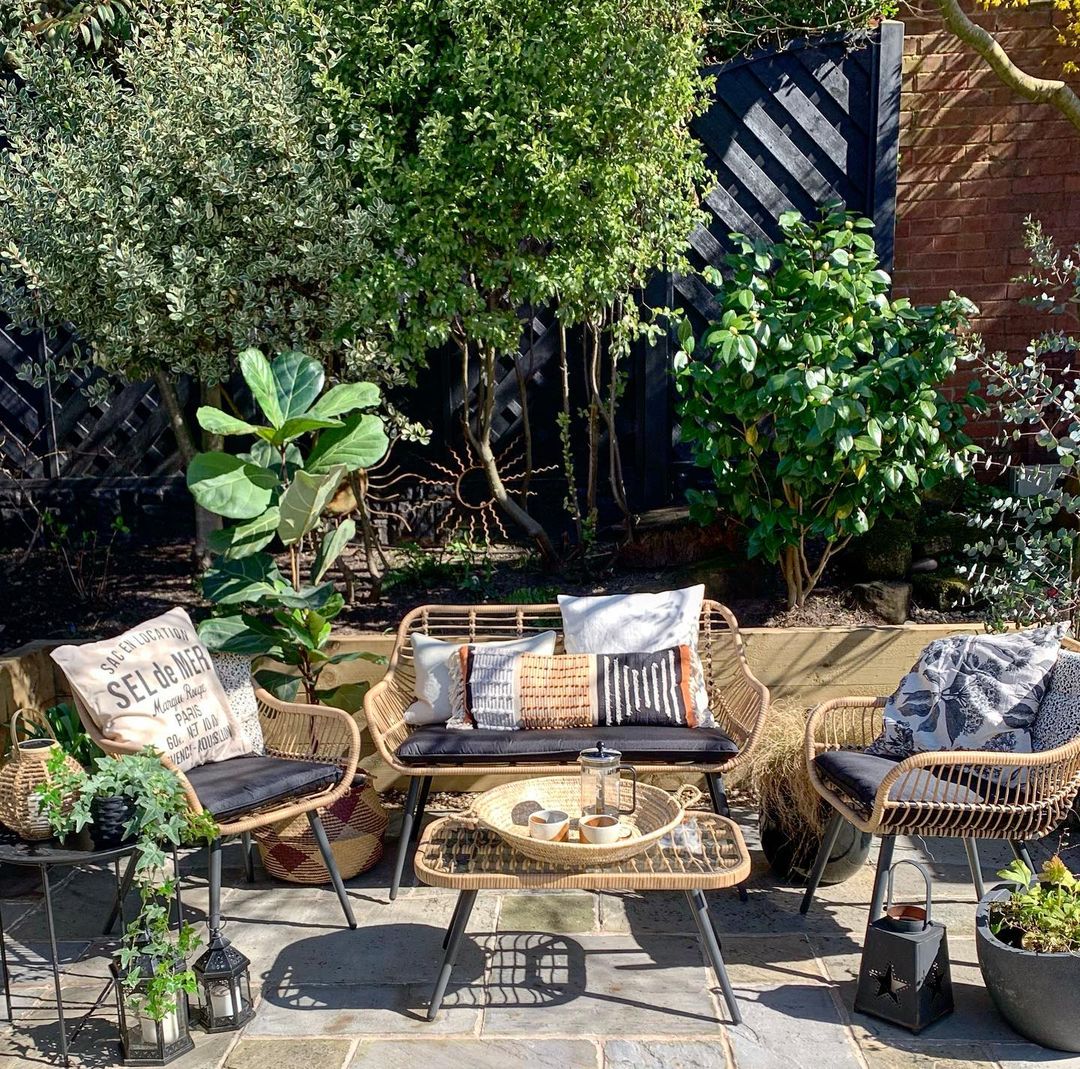 Outdoor Oasis
If you're lucky enough to have a large, covered porch, turn it into a romantic dream with a hanging teardrop chair, light linens, and soft seating at every level. Mix in plants of soft hues for a romantic space.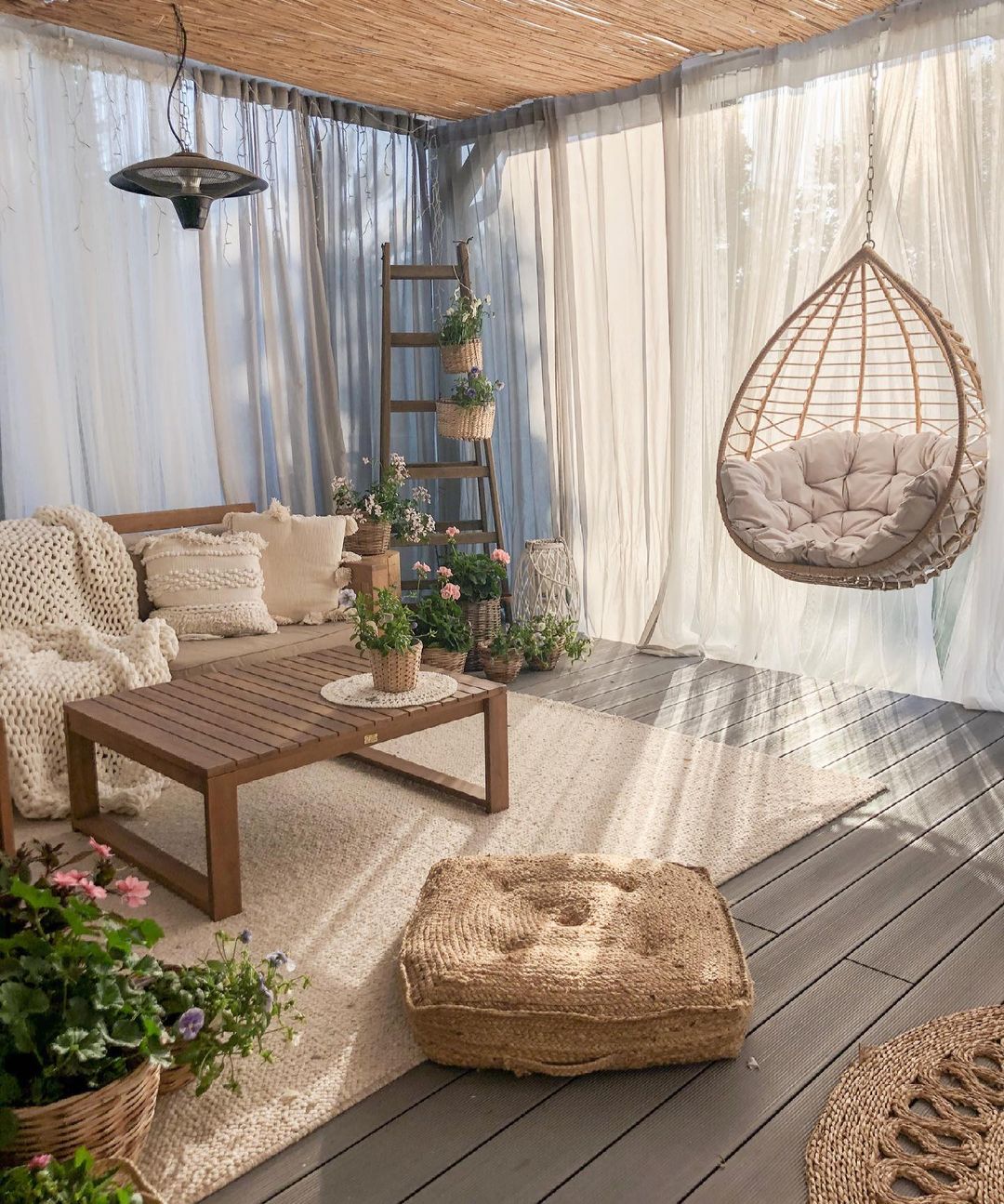 No Shade Thrown
Keep the sun from ruining your afternoons under the pergola by affixing simple woven mats up top — and rolling shades on all sides.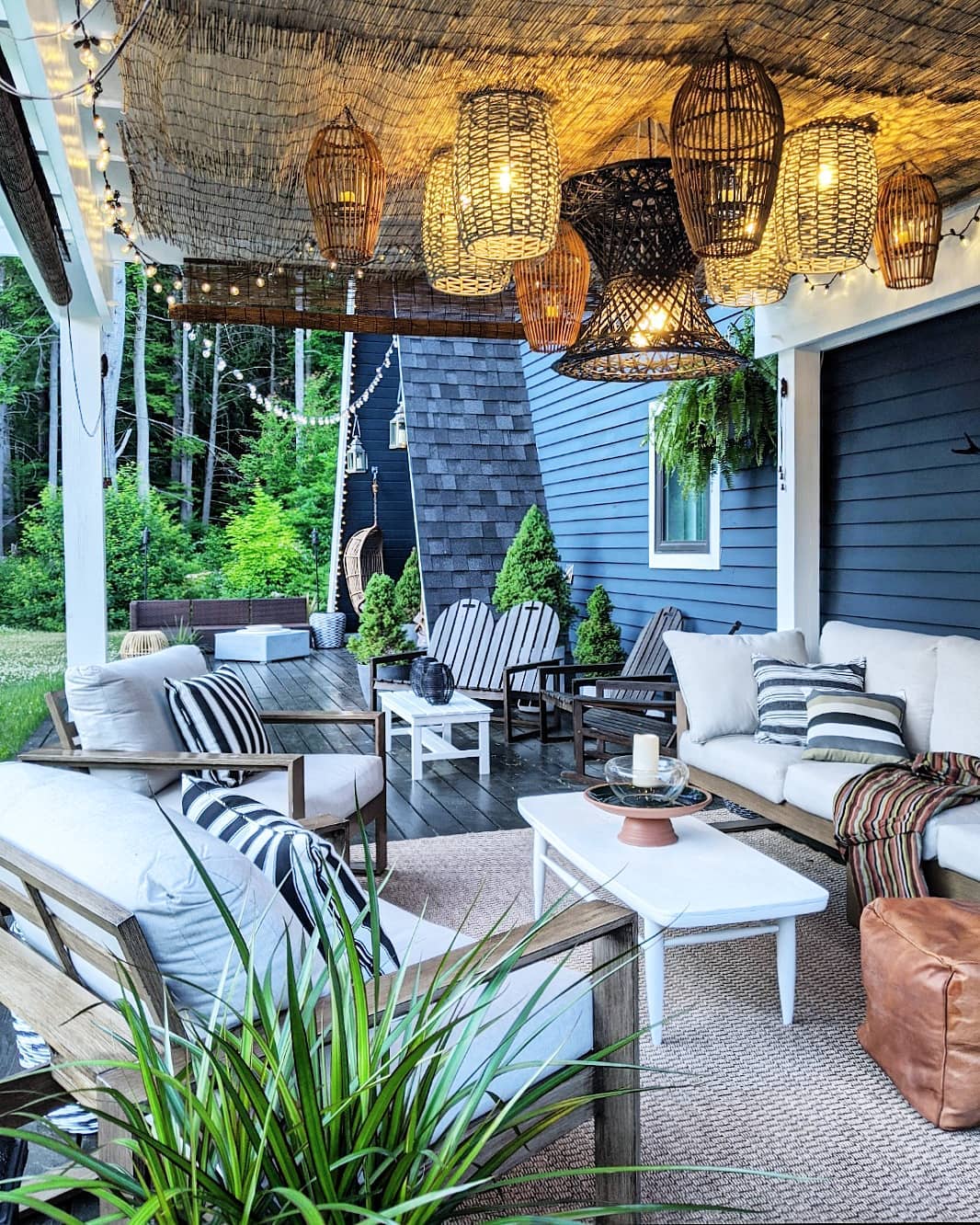 California Dreamin'
Take a cue from the West Coast and live under perfect blue skies, accented only with a string of Edison bulb party lights. Anchor your seating area with a chic weather-resistant rug and chill out.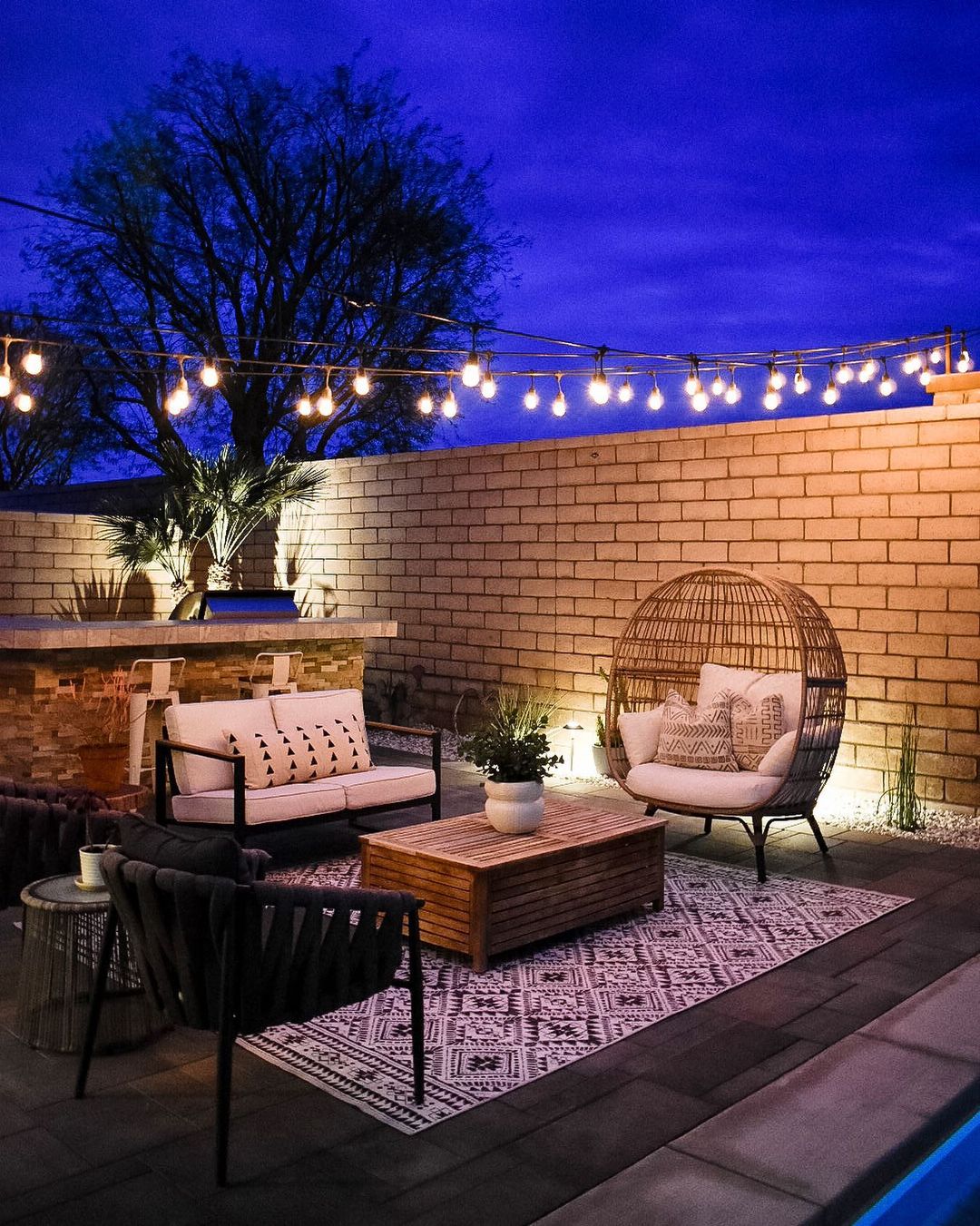 Call Me Al
Dining al fresco has never been more popular. A generous dining table allows friends and family to gather safely outdoors and a minimalist look keeps the focus on the company.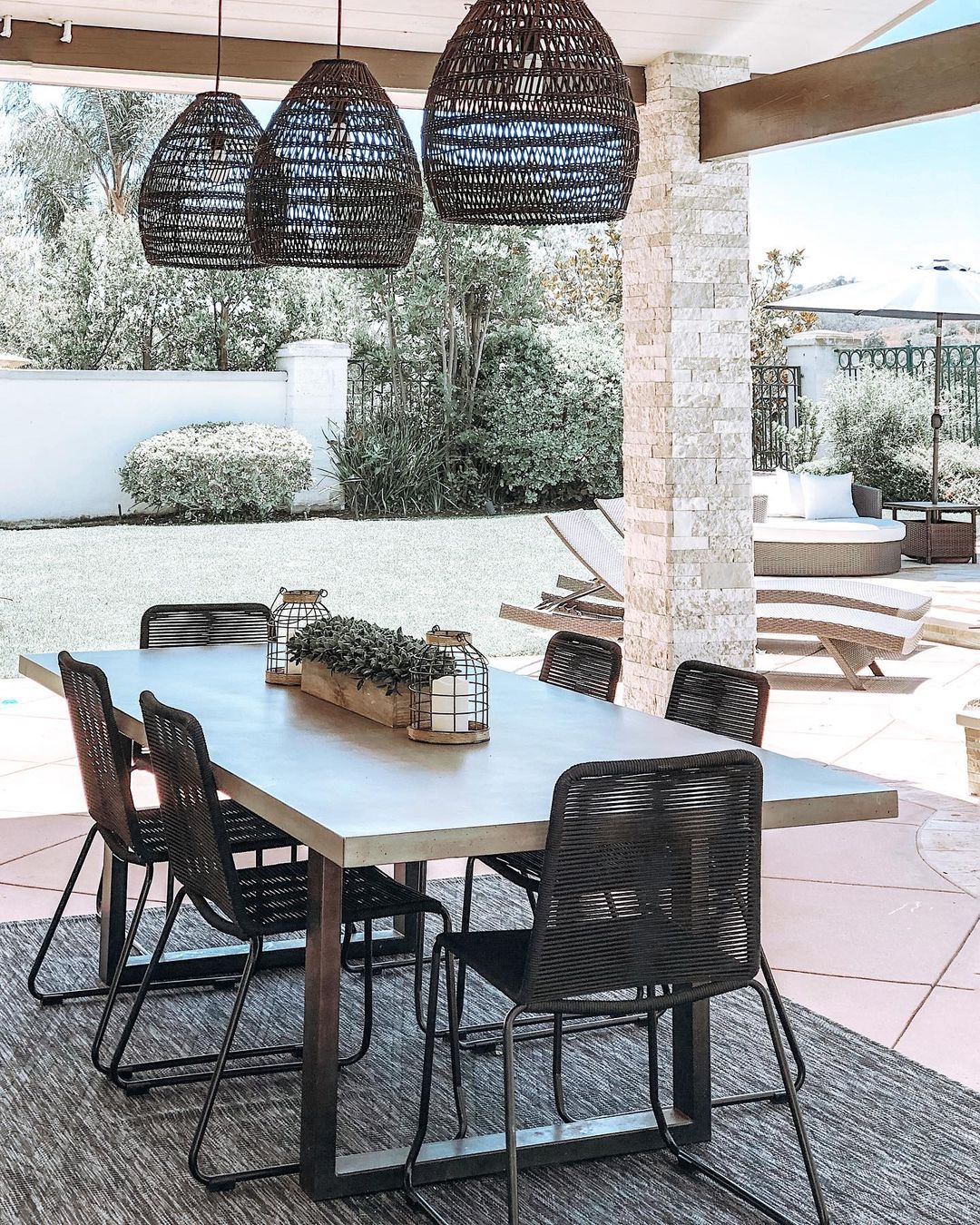 Rhapsody in White
Crisp white upholstery always looks stunning against leafy greens, and natural bamboo wood keeps the look from being too pristine.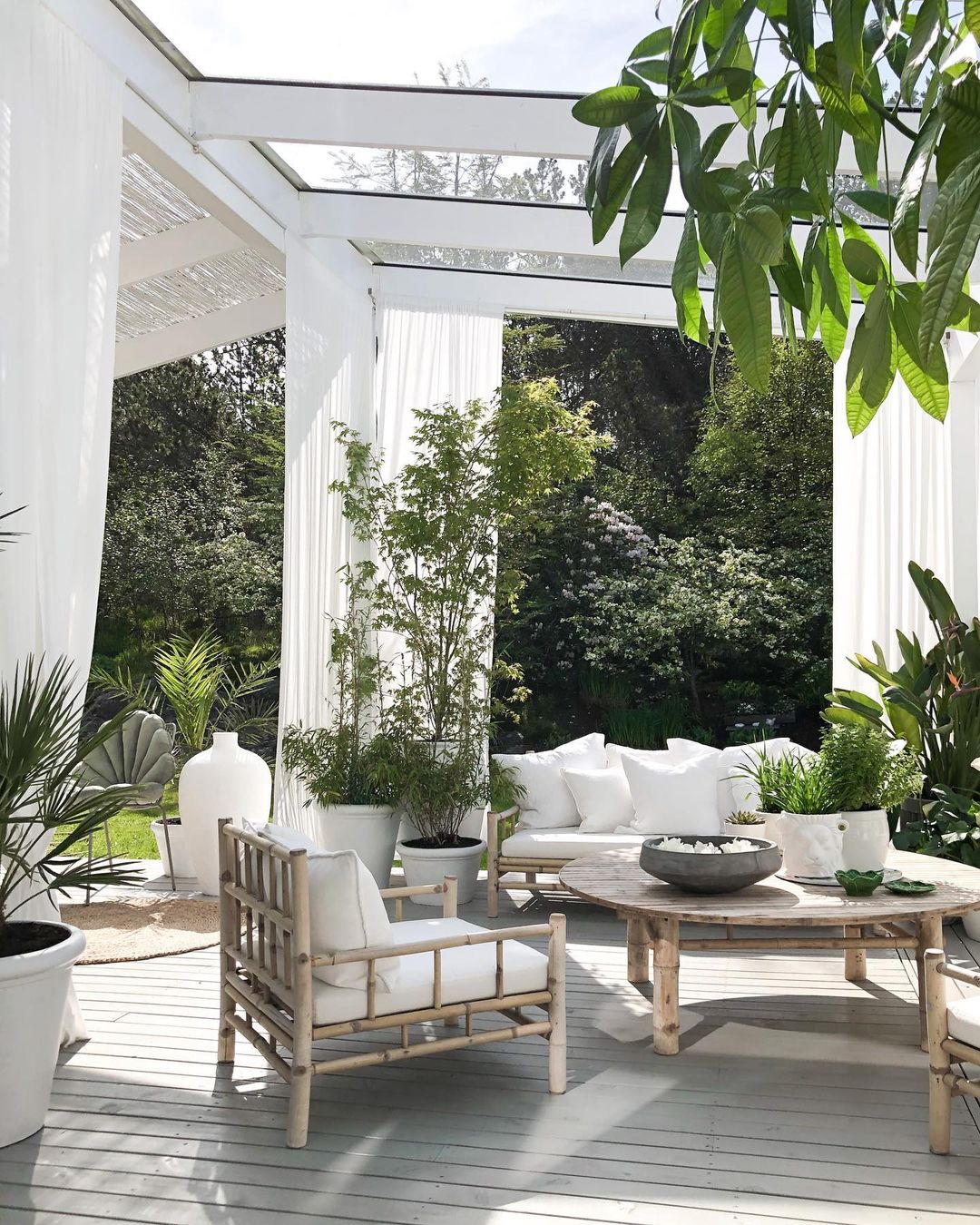 Tea for Two
You don't need a bunch of square footage to pack a visual punch on the patio. This intimate tablescape is a perfect jewel box inspiration for a tucked-away corner.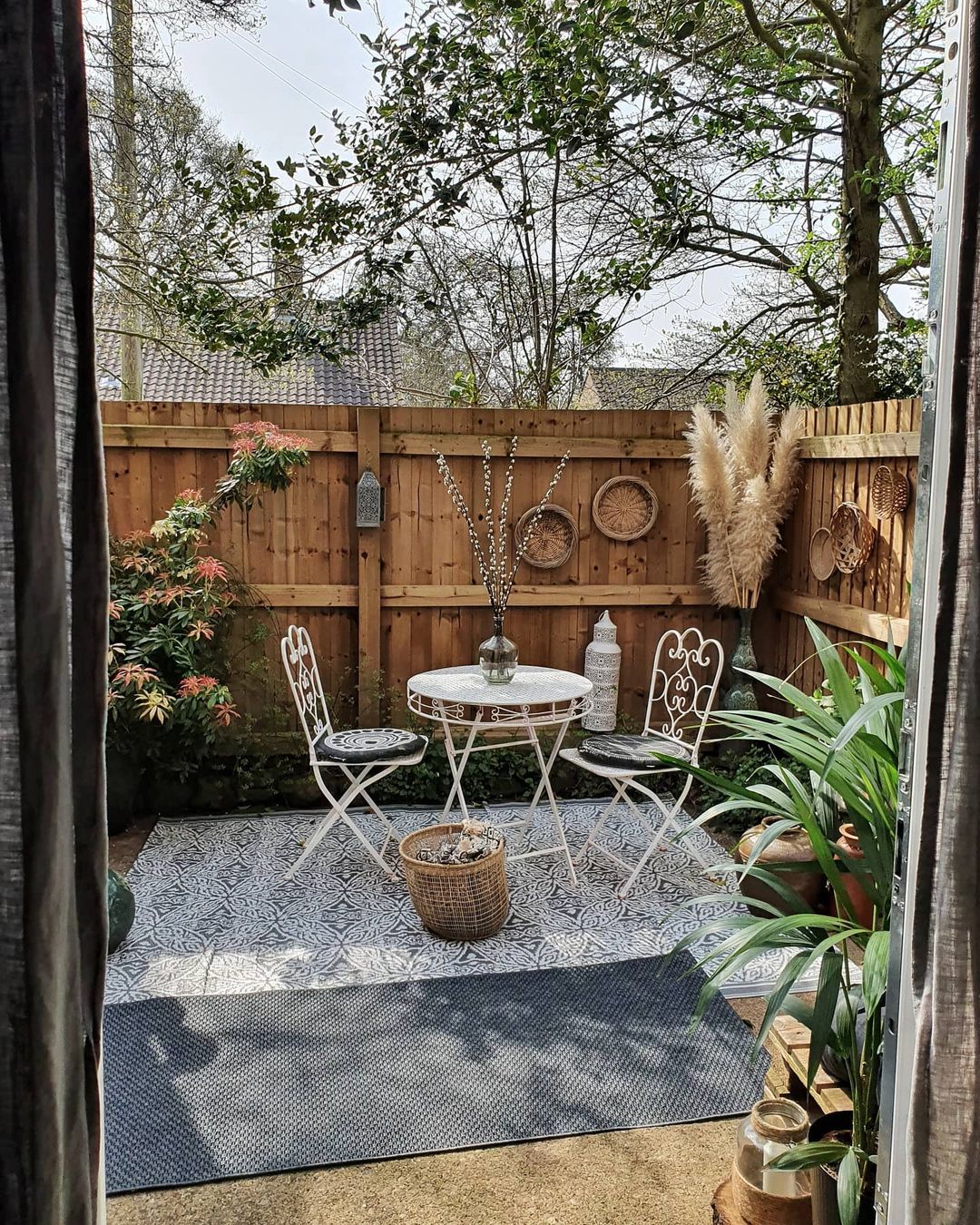 Go Boho or Go Home
Don't be afraid of bright prints in your patio space. These wall hangings give some privacy and are a great solution for a washable slipcover for outdoor furniture. Anchor the space with a low table and a rug and you just might never leave.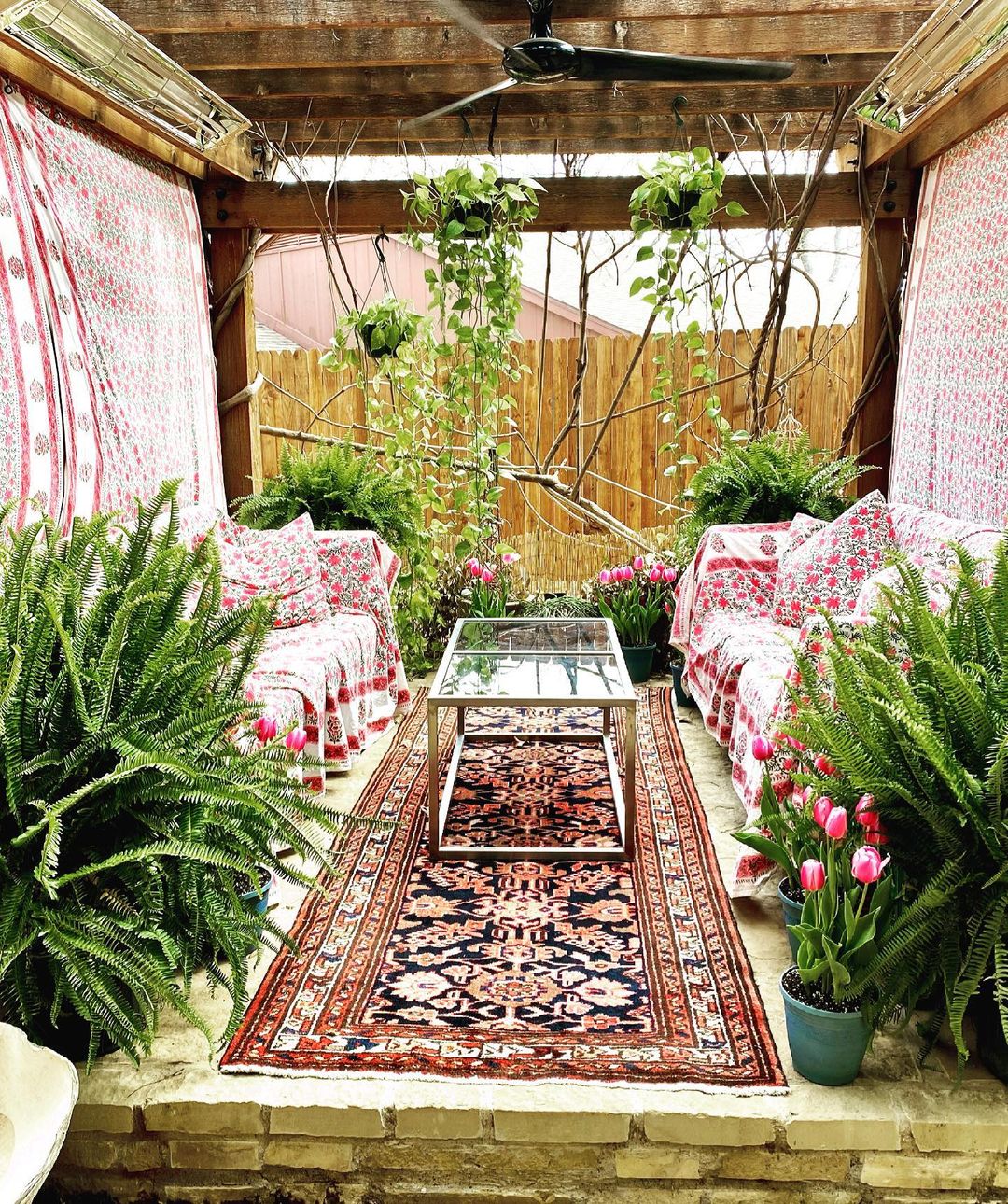 Millennial Pink Forever!
Earthy, warm, yet still vibrant, the perfect pink is great for rugs and accessories on your patio. And you'll save money if you buy your larger pieces in classic colors like this taupe and cream.