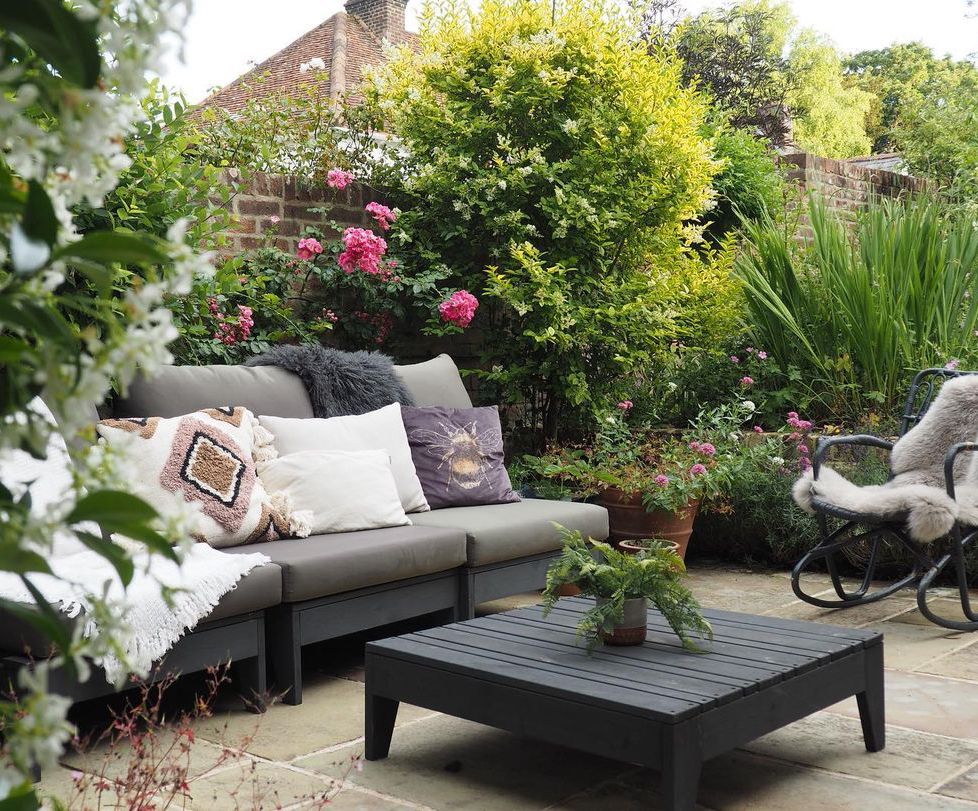 108 Instagram Viral Patio Decor Ideas to Get Your Outdoor Space Ready For Spring
Light it Up
A long, rectangular-shaped patio can still feel intimate with multiple seating areas — including a bed-sized lounger — and a fireplace.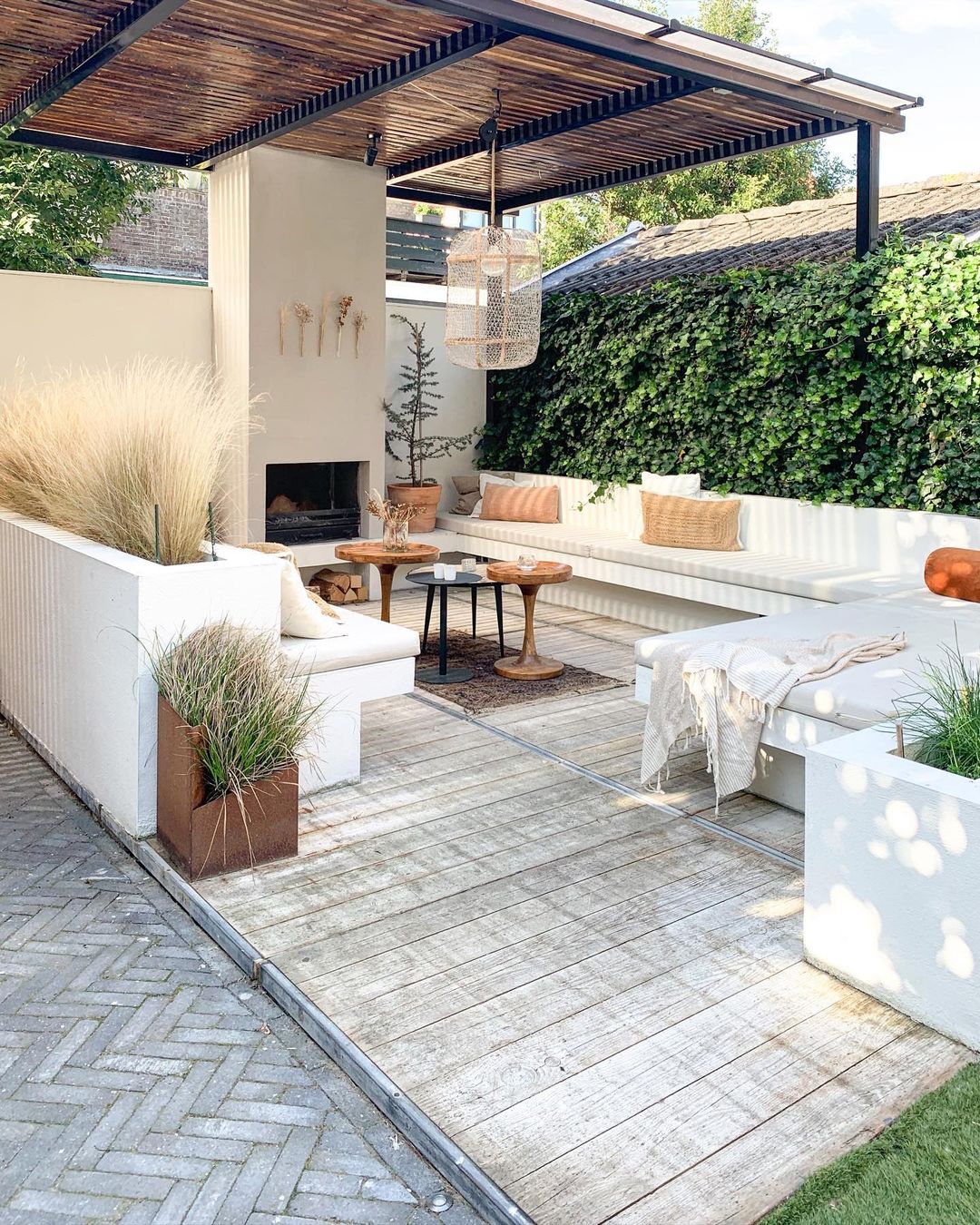 Right Out Front
Why keep the party in the backyard? Front porch living is where it's at. Chic black rocking chairs and black and white striped accents keep this design fresh and modern instead of fussy.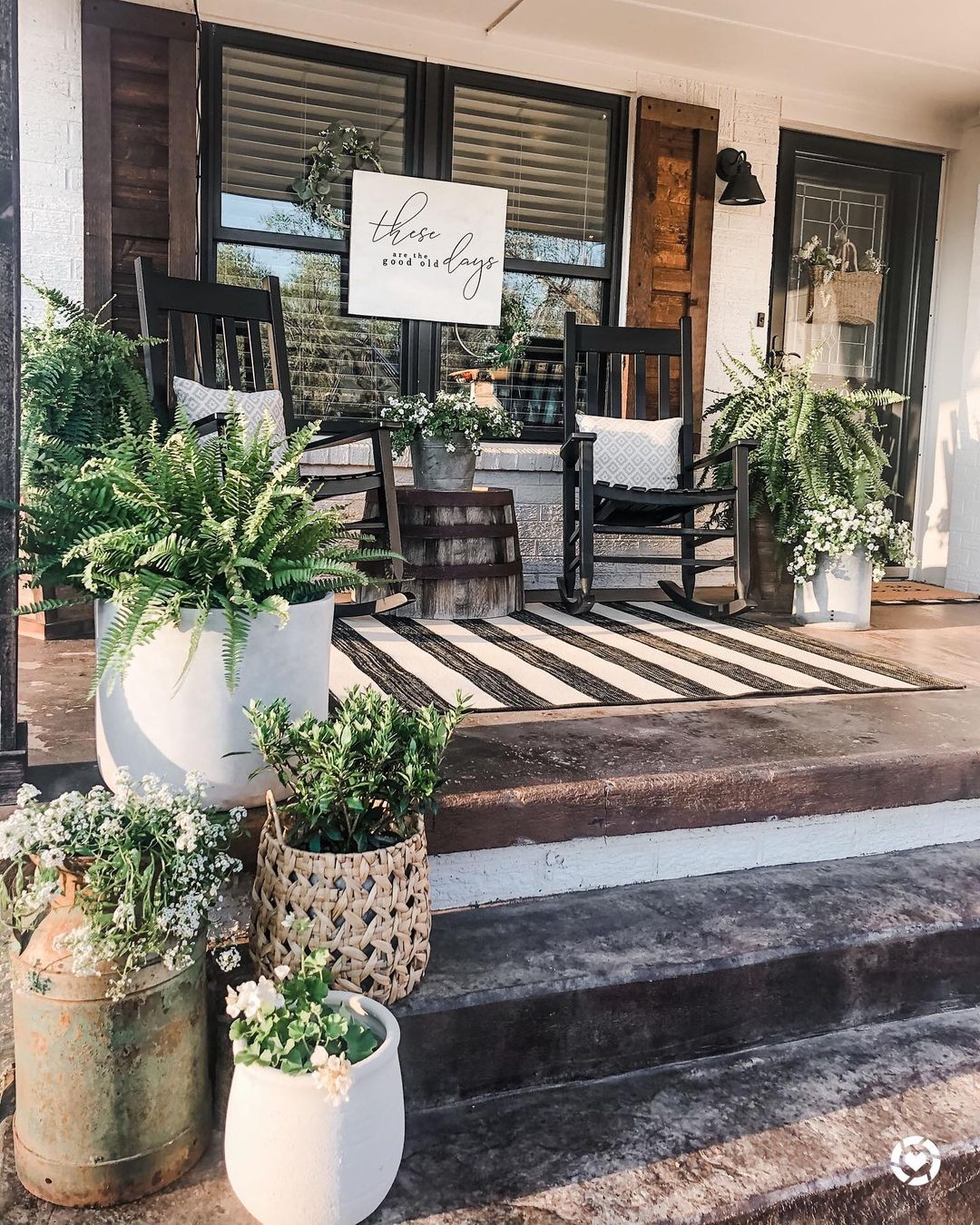 Deck Life
Simple bench seating and a strand of lights are all you need to enjoy the great outdoors. We'll be doing homework out here in the spring and cooking up burgers on the 4th.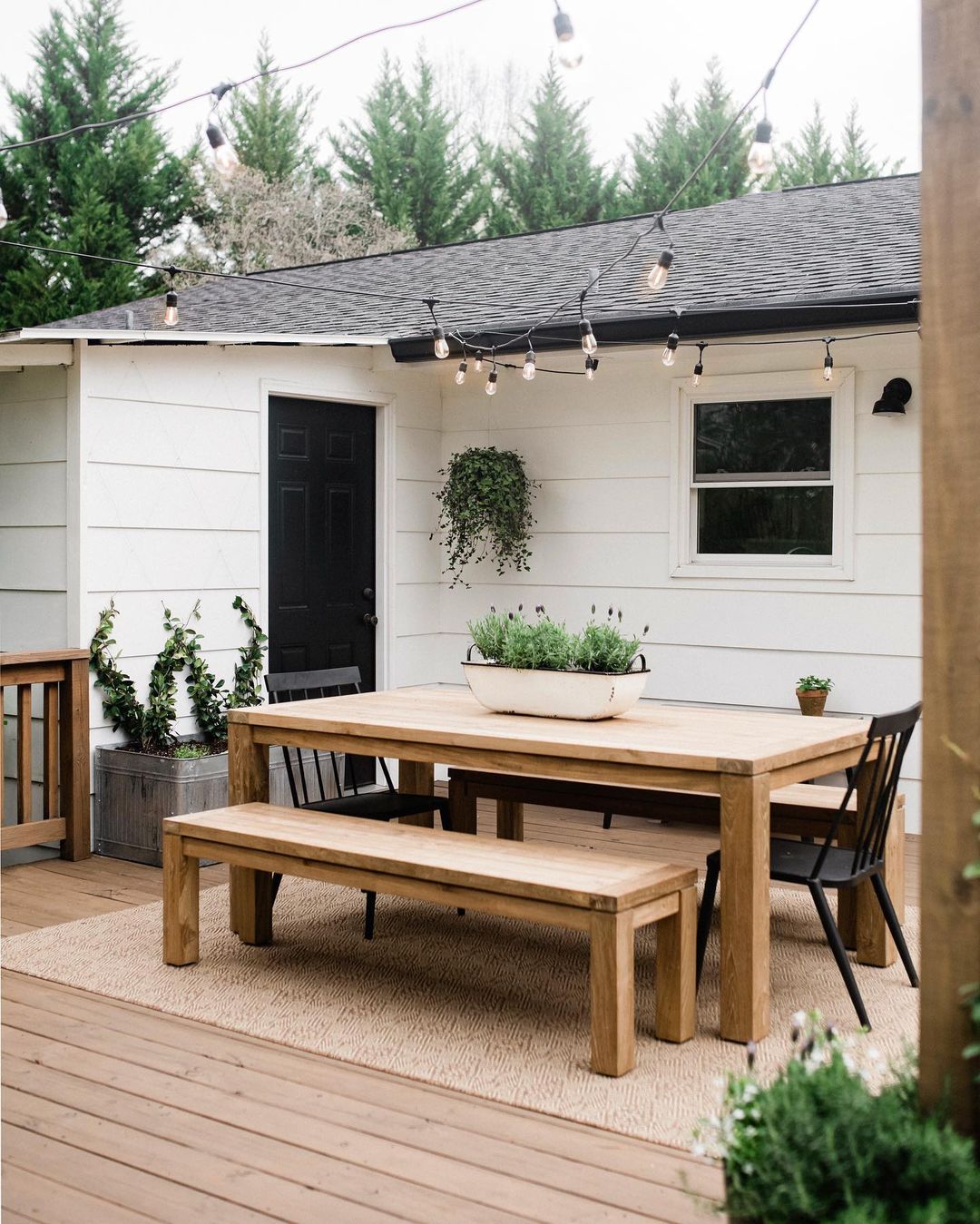 Lush Living
Throws and pillows in a unified color scheme allow you to play with texture to create a stunning luxury oasis. Keep a chic storage unit handy to hide away the textiles when you're not outside — or keep a basket by the back door and bring out what you need.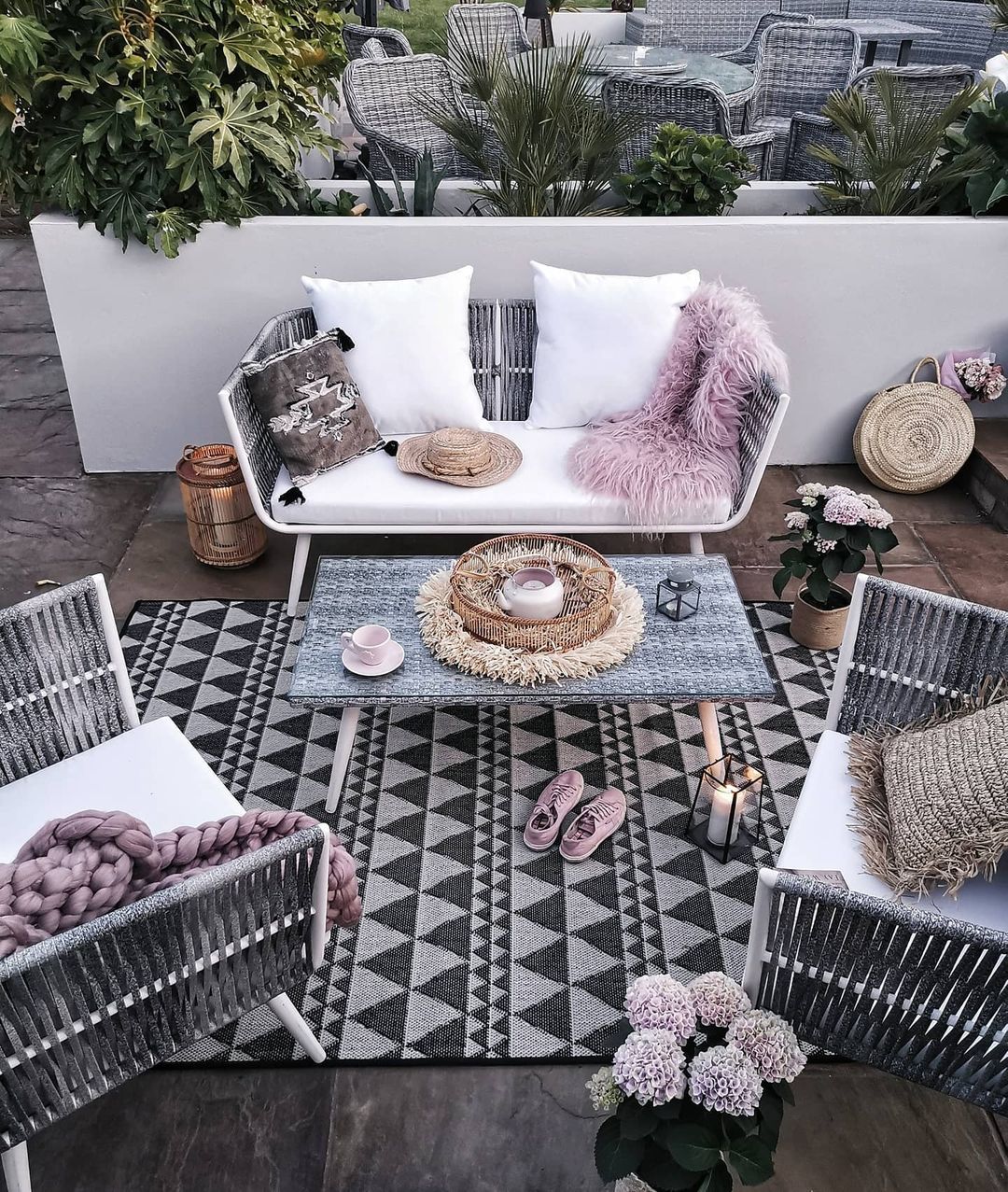 Other Popular Designs