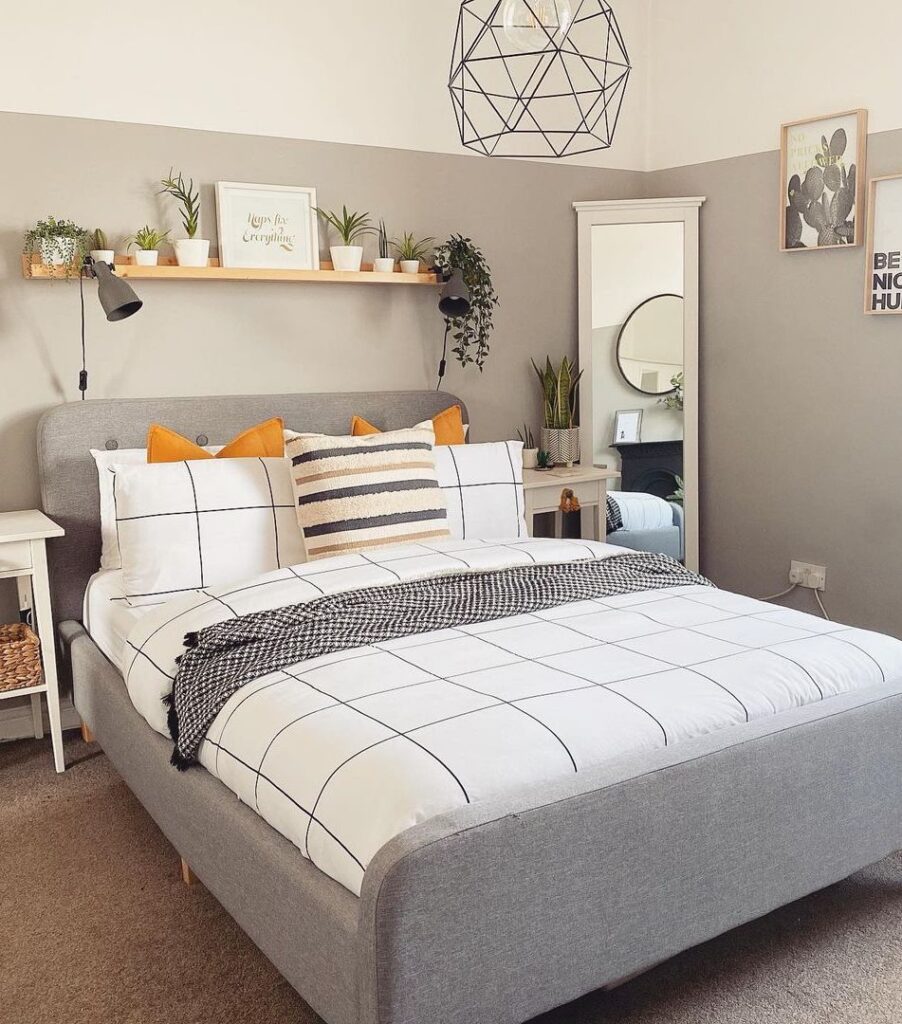 36 Insta-Perfect Bedroom Mirror Decor Ideas to Transform Your Boudoir
For hundreds of years, mirrors have been a décor staple in bedrooms around the world. While a mirror's function is to make sure you always look good, the right mirror design and styling can also help your bedroom to look good. Read on to see how easily a well-placed mirror can transform your bedroom.
Arch Mirror Magic
Mel and Neel of ourviennaliving double up on their clean white sleeping space with the magic of an arch mirror. The light wood frame of the mirror also blends perfectly with the other natural finishes in the room.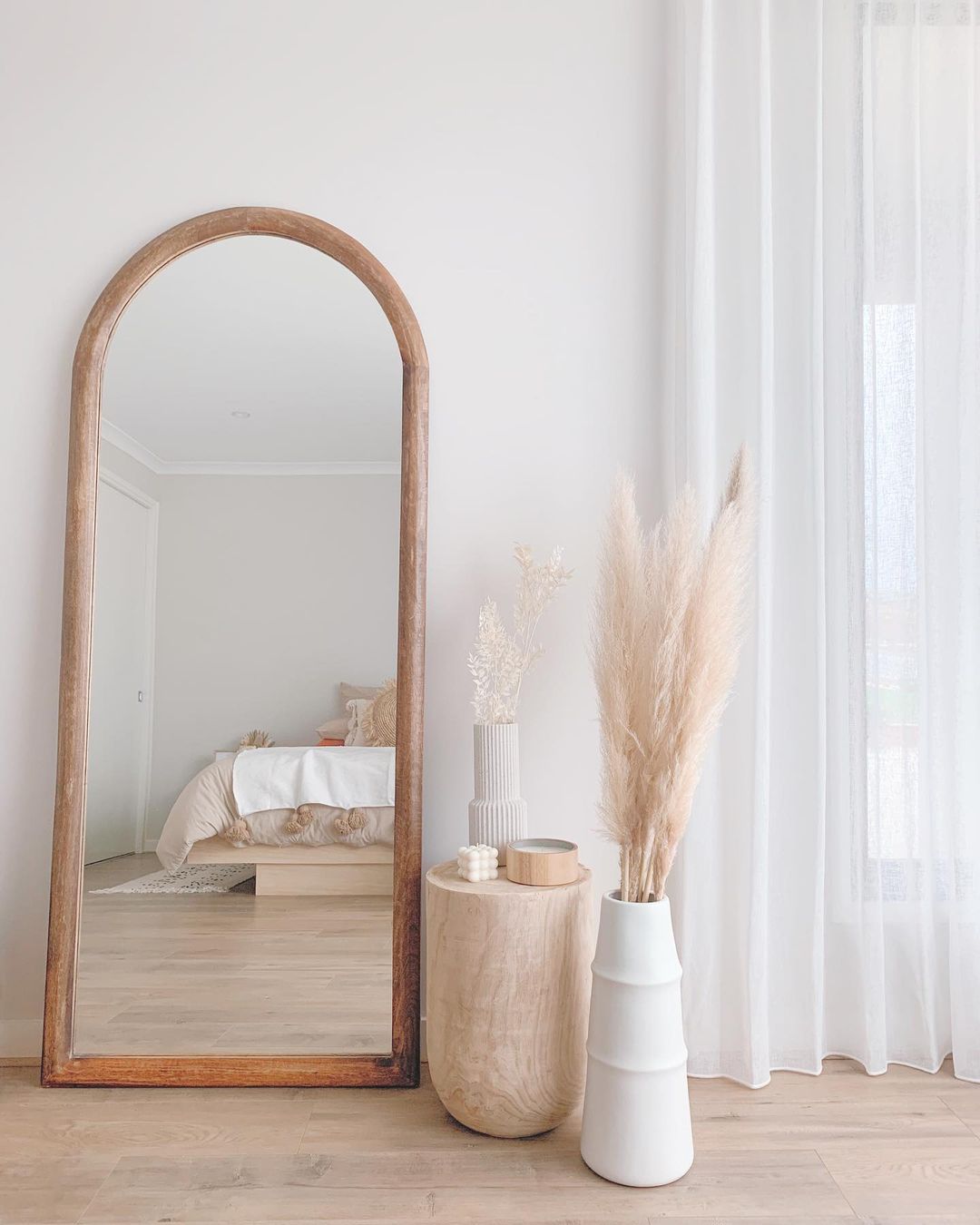 Gold World Glam
A classic gold oval wall mirror brings a touch of old world elegance to this bold bedroom design by jensdecora. The golds, browns, and blacks of this palette make a rich alternative to traditional neutrals. Bright white walls make a failproof backdrop for pops of graphic patterns and unexpected textures.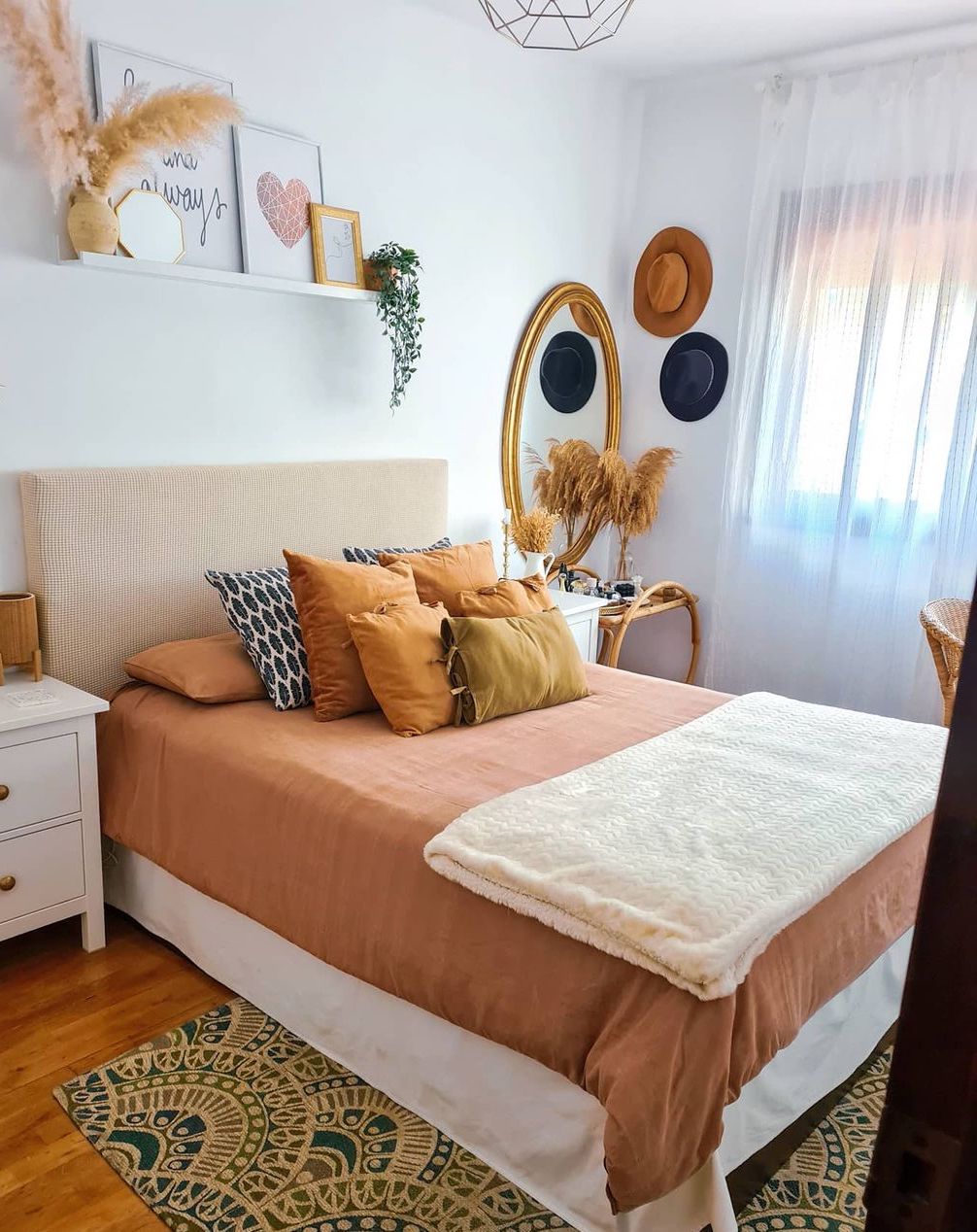 Small Room, Corner Mirror
Here's an easy mirror trick that any amateur decorator can cop. If you've got a small bedroom like Colette at coletteslittlehome, then a floor-length corner mirror is an easy way to create the impression of more space. It's as functional as it is attractive, making it a doubly worthy design investment.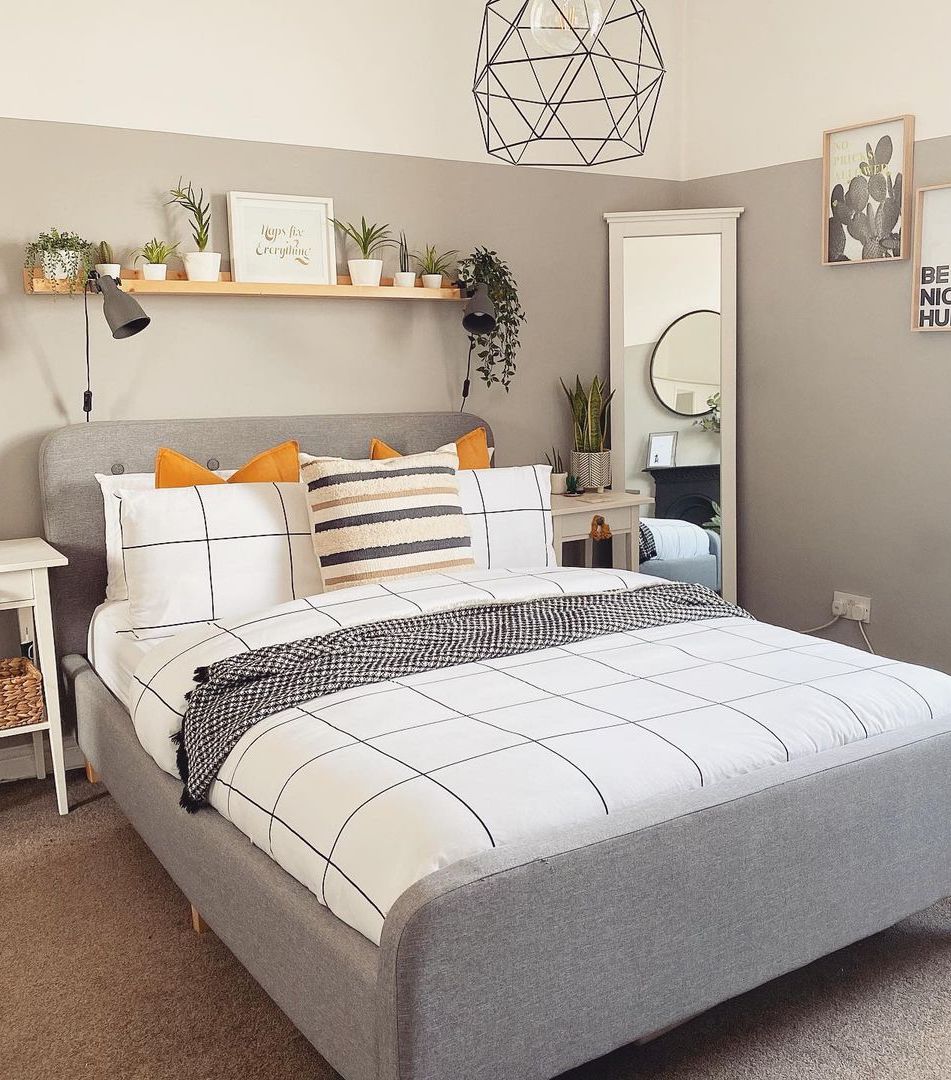 Mirror as Art
This fireplace mantel mirror makes Laura of talking_terrace's bold, green accent wall feel more cohesive. While the mirror is white on a white wall and a white mantel, it's doing its job in style by reflecting the green from the opposite wall. It's also perfectly positioned for a quick morning makeup check.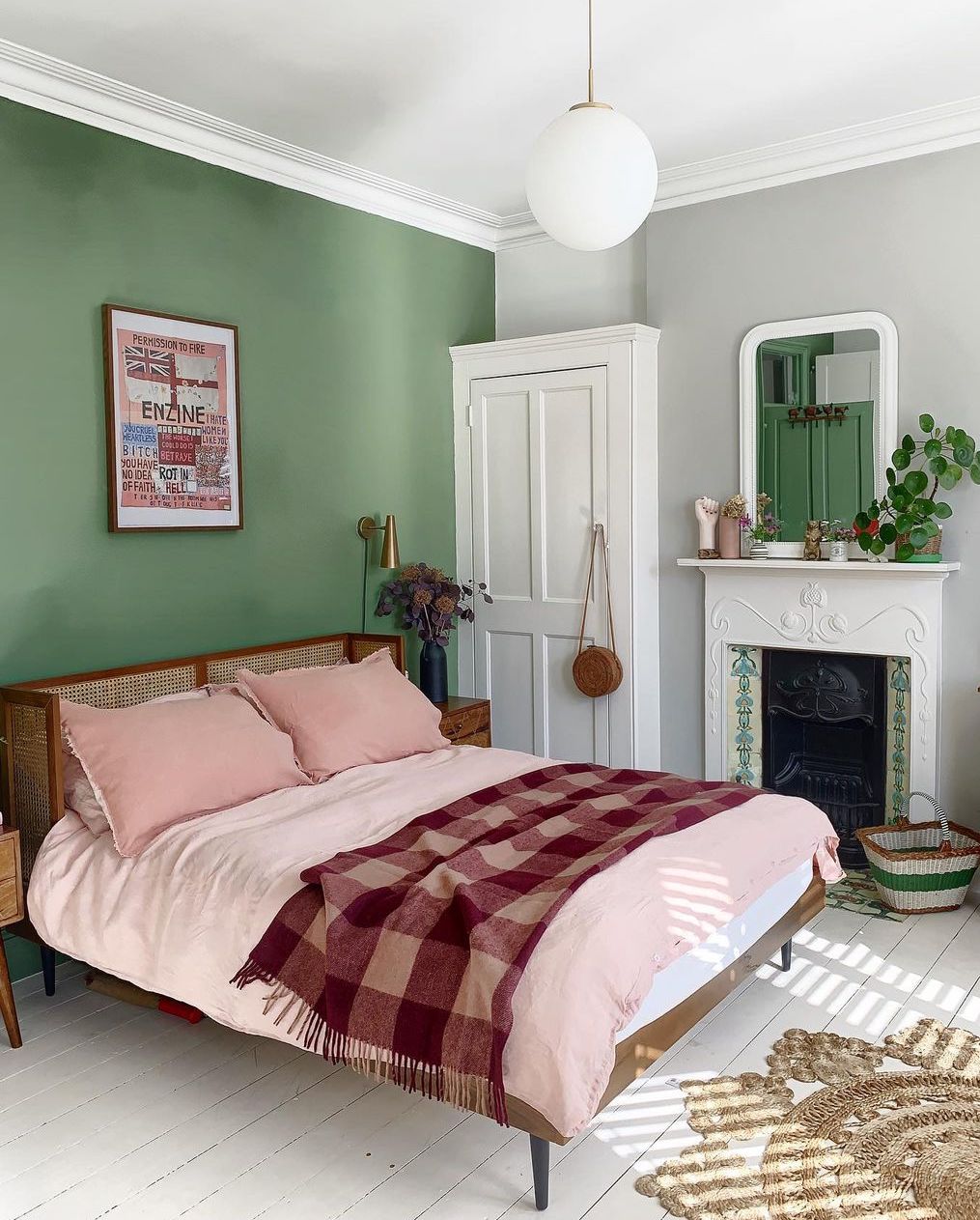 A Trick of the Light
There's no easier way to make a bedroom appealing than by bringing in more light. Marianne Sides cleverly doubles her room's natural light by placing a floor mirror beside her windows. A neutral frame matches the taupe bed while a simple, burnished gold rope detail adds interest and texture.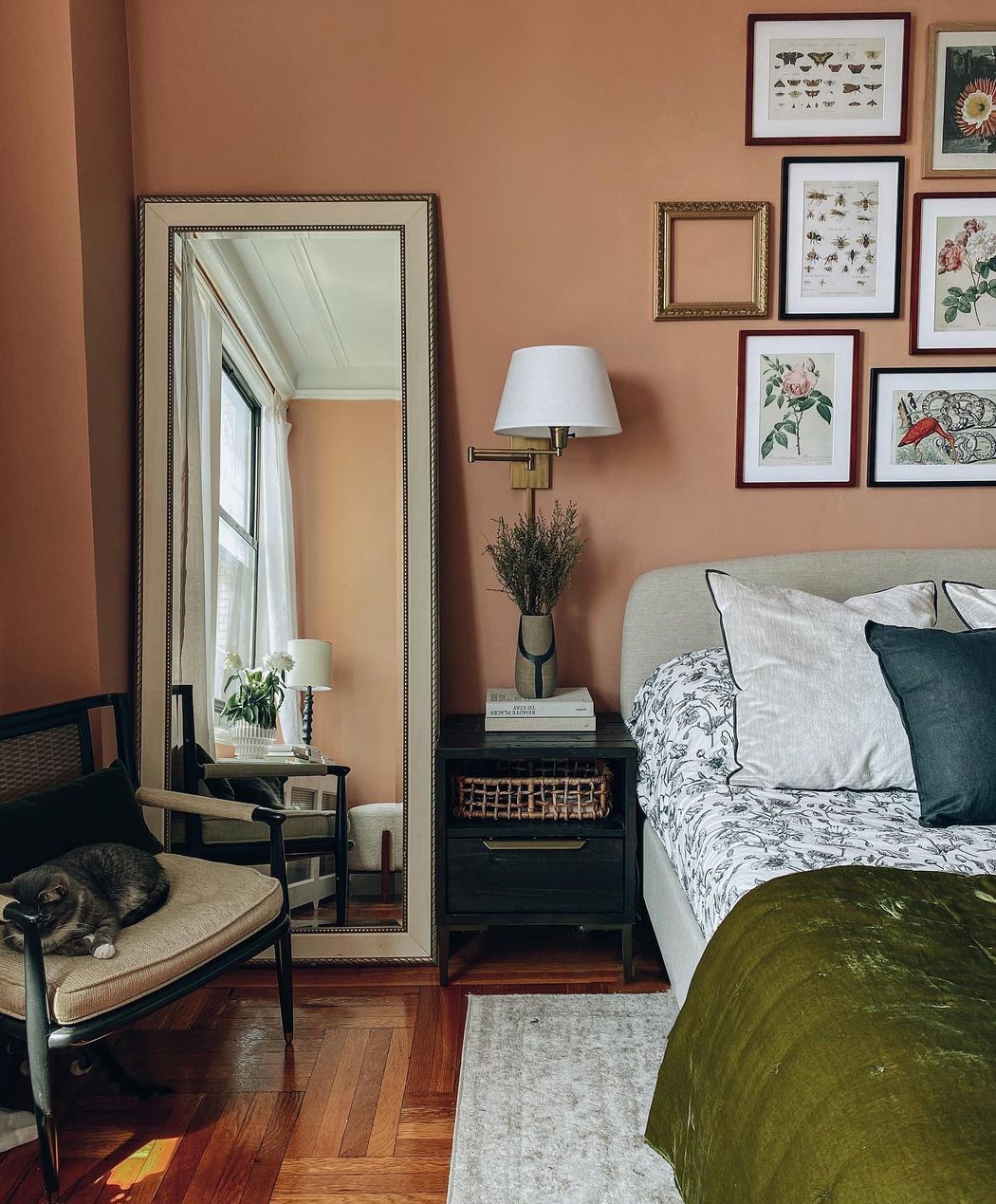 Mixing Aesthetics
Mallory of reserve_home's bed and linens are decidedly modern. But it's surprising how well her room's antique molding blends with contemporary neutral decor. Keeping a light, bright color palette throughout helps to make the eclectic aesthetics – like an Eastlake mirror, a mid-century poster and a Victorian chandelier – feel more cohesive.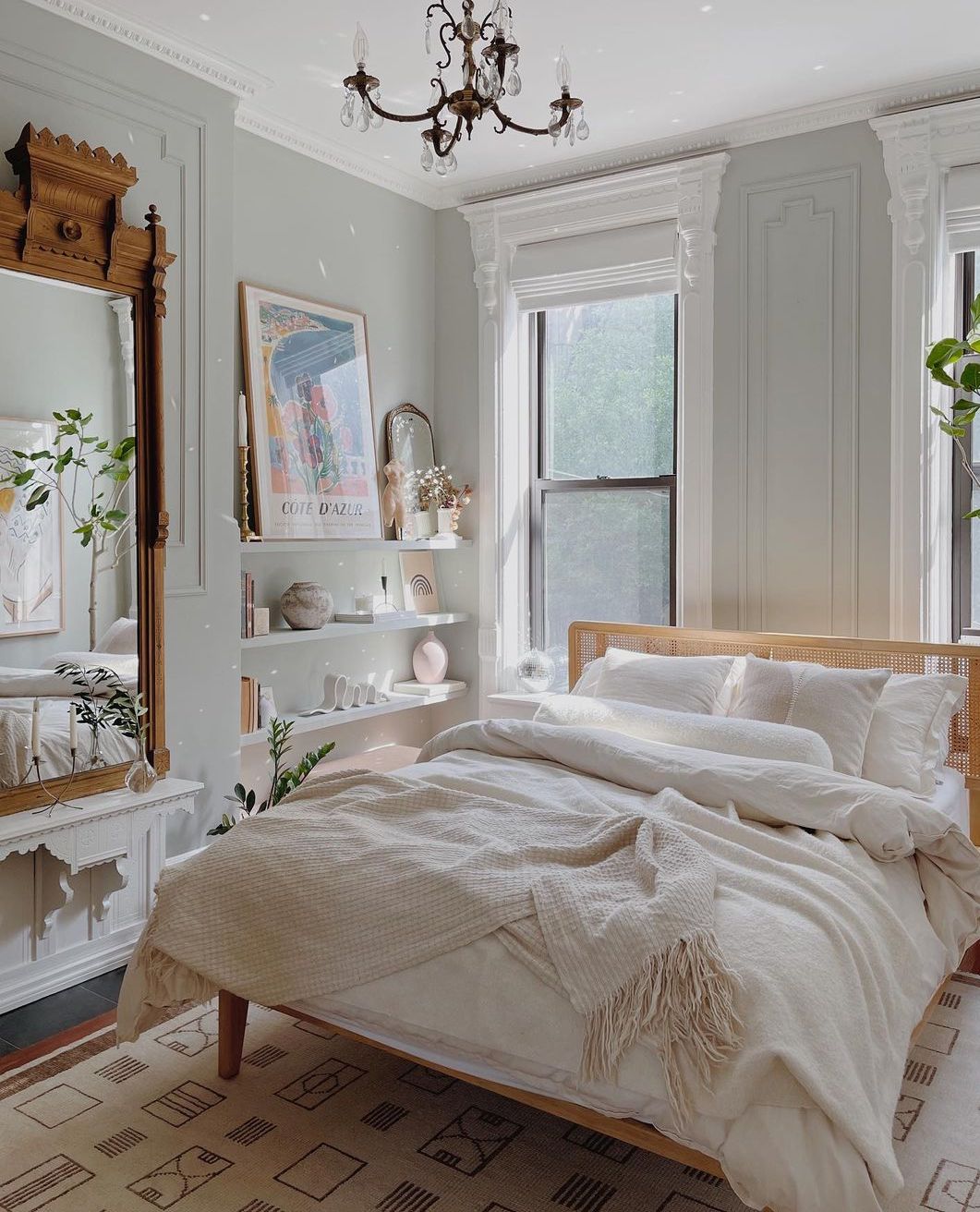 Big Mirror, Little Mirror
If one mirror is good, then two must be great. If you're in doubt, reflect on this clever odd couple curated by Oh My Edwardian. A floor mirror creates the illusion of a much larger room. Meanwhile, an oval mirror in a corner turns a small table into an elegant makeup station.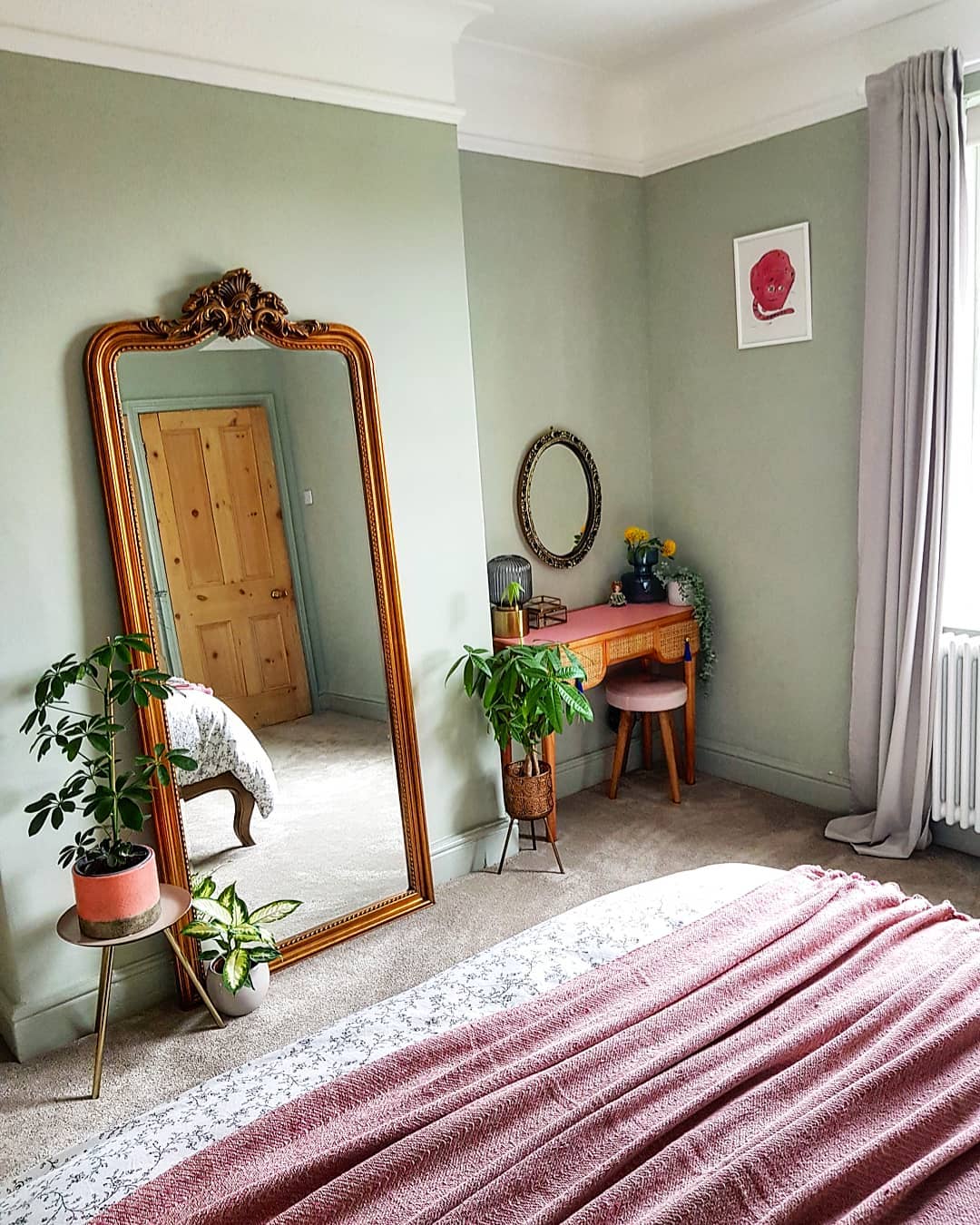 Mirrors, Mirrors on the Wall
In this gorgeous, grayscale bedroom concept, Jasmine of South Coast Home shows off her new William Wood arch mirror. Its antiqued gold finish makes a clever callback to the burnished light fixture. A second, rectangular mirror opens and lightens the space.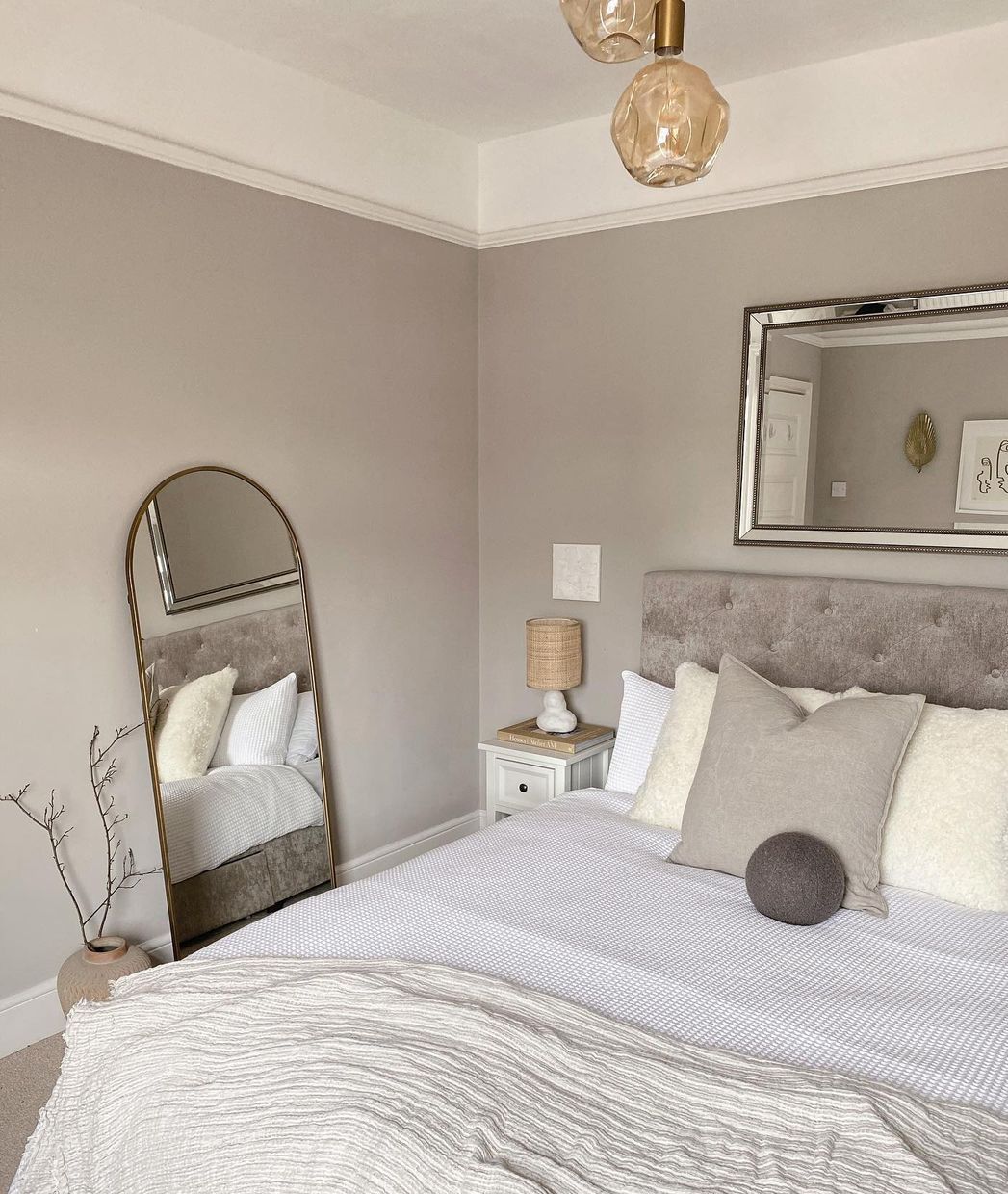 Instant Window Mirror Makeover
The Brooklyn model window mirror from William Wood really takes this bedroom by sophieshomejourney to the next level. Separated frames make the reflected décor feel like art. The black finish echoes black blinds and a blank nightstand for a more masculine take on the traditional neutral palette.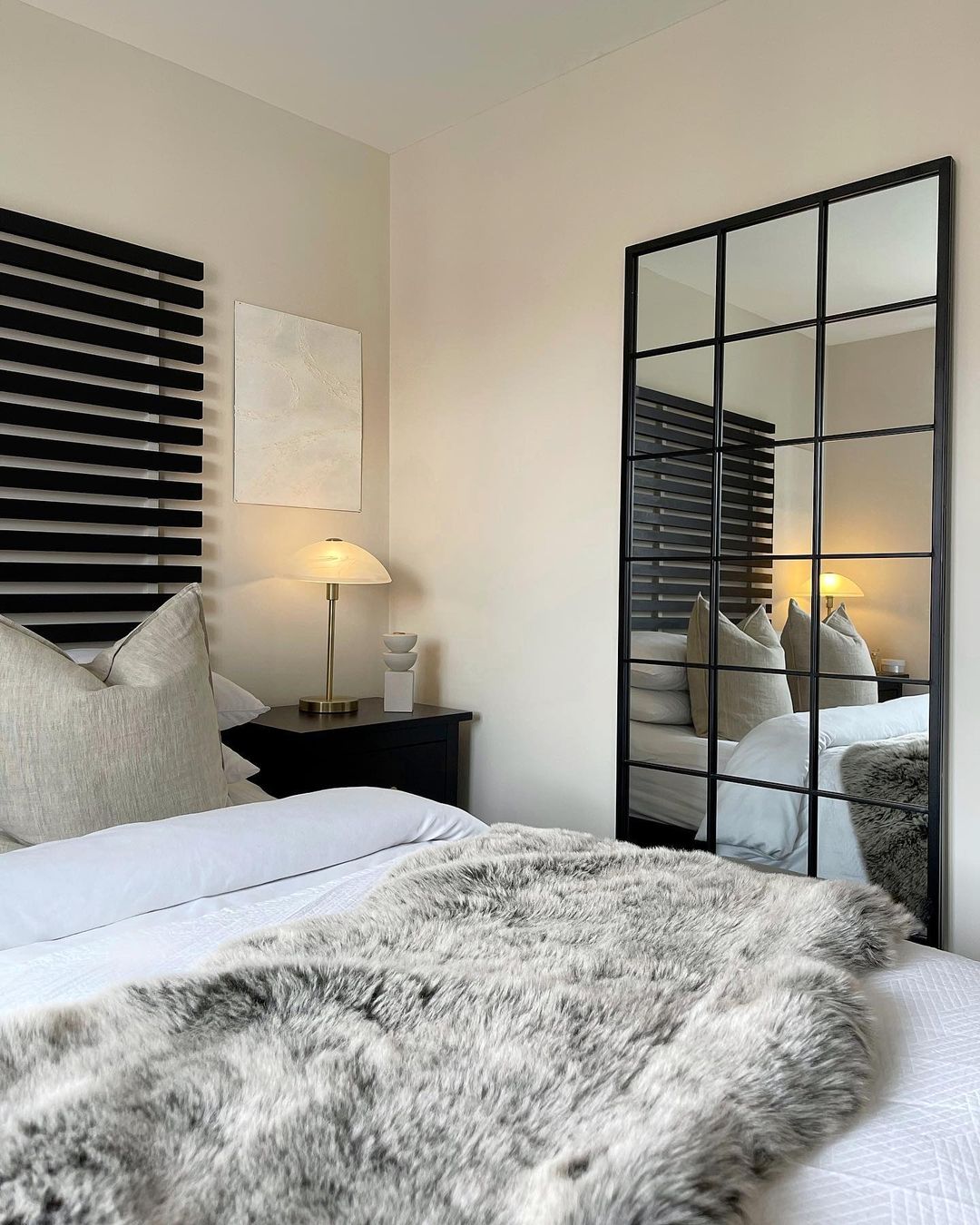 Well-Rounded Décor
Circular mirrors are brilliant because they perform all the same tricks as their larger counterparts but can be fit into much smaller spaces. Decorandobyvalentinna fits not one but two sweet little mirrors into her bedroom wall assemblage. A circular, textured area rug repeats the shape.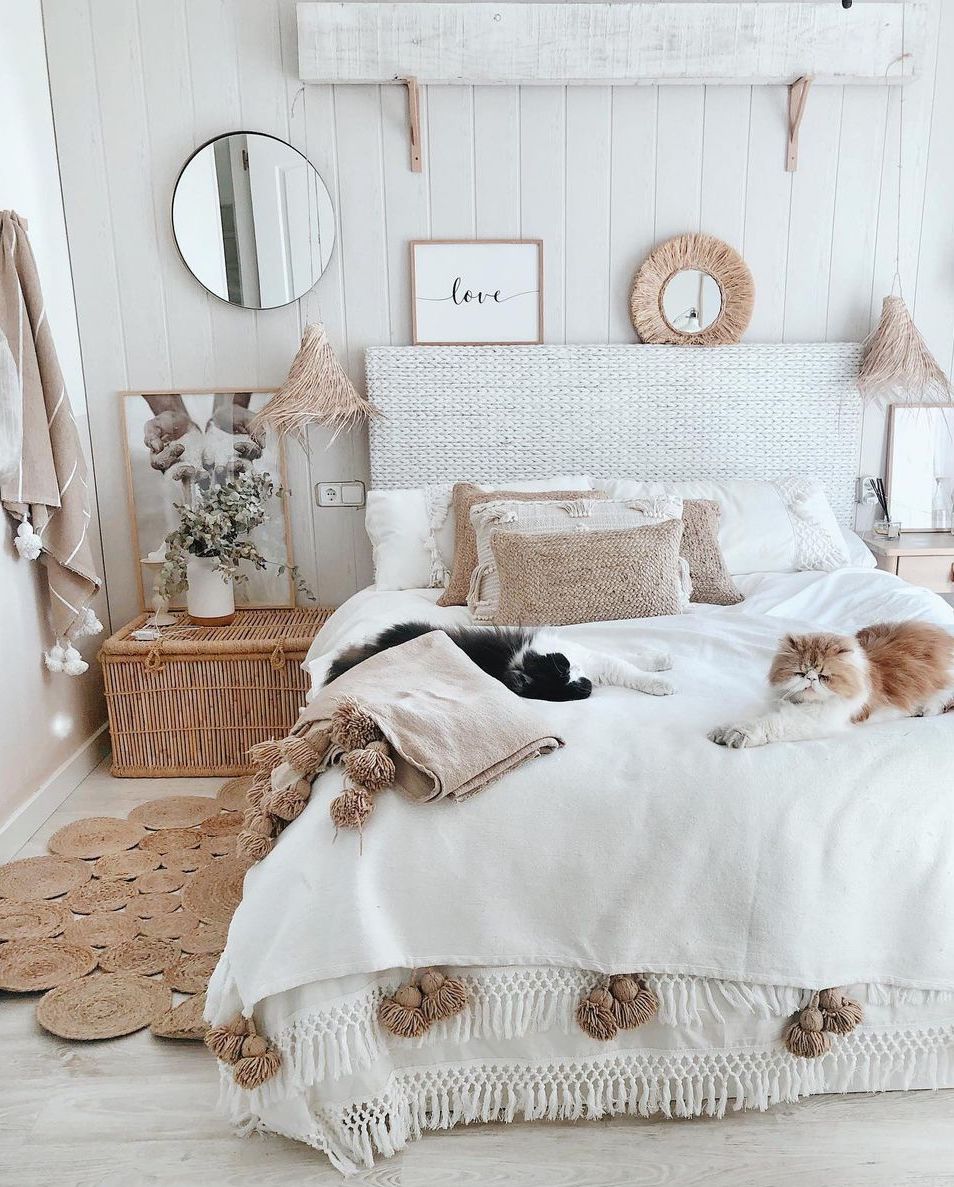 Reflection Perfection
Carly of myhappyplaceno3 sure knows how to frame a picture! Her sophisticated floor-to-ceiling mirror gives us a clever sneak peek at graphic bedding and wall art. Meanwhile, its bold black molding makes a coordinating dresser feel a little more fancy and even makes a small smart TV feel curated.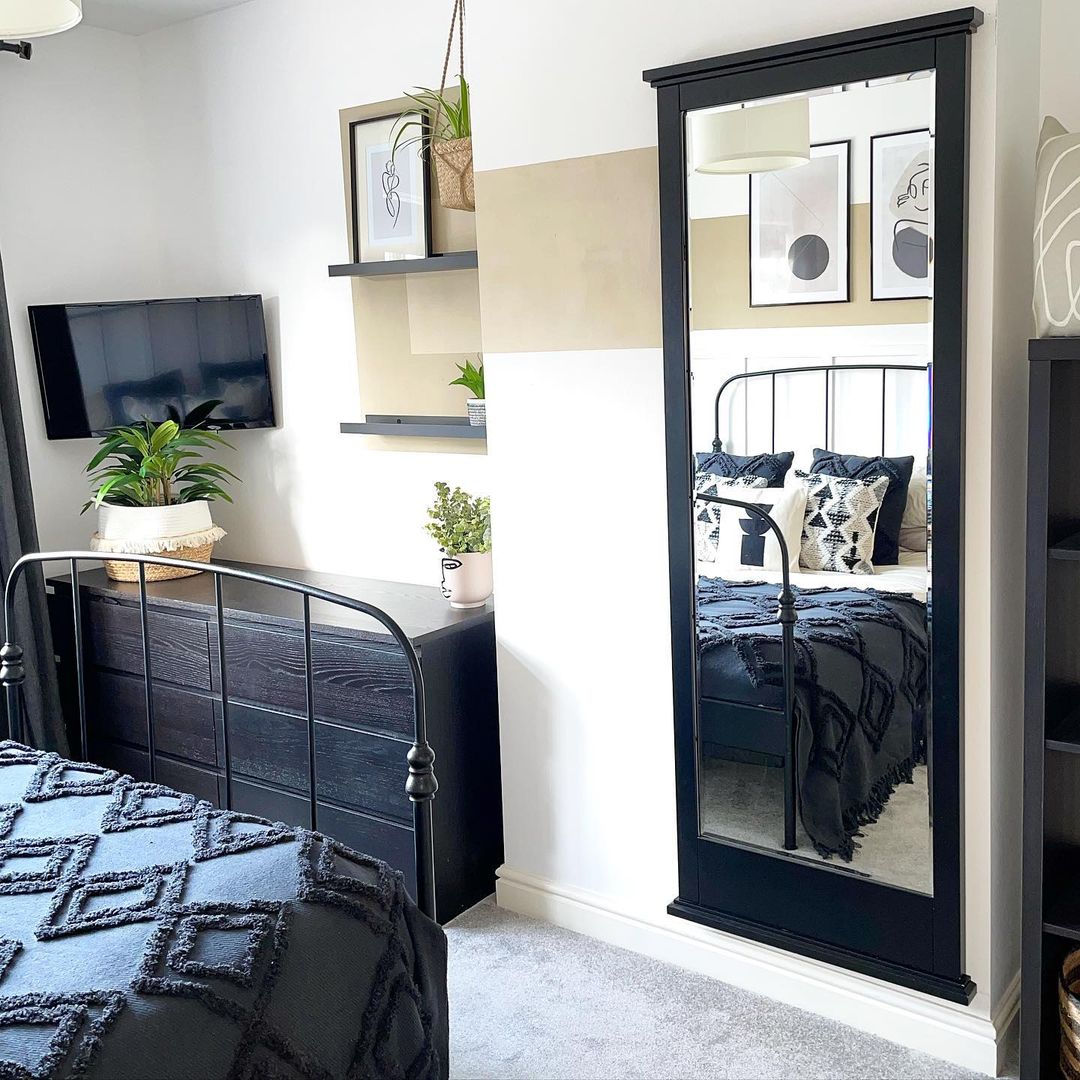 Sunburst Centerpiece
There are lots of great points of interest in Daniella Keating's bedroom design. A ribbed pink ottoman offers a fresh, feminine take on a classic mid-century inspired interior. A geometric light fixture brings simple sophistication. A perfectly-centered, gold sunburst mirror is a modernist classic.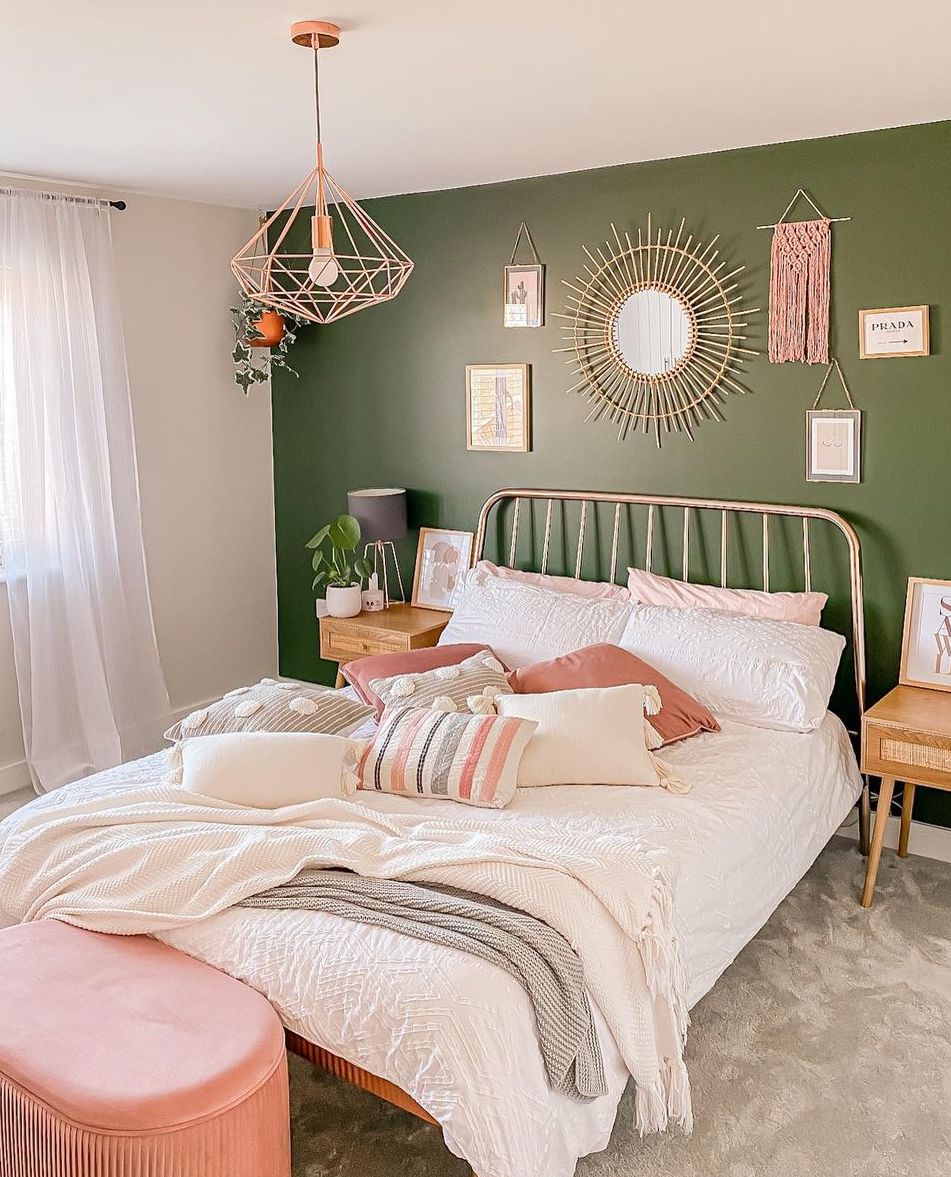 Sources: 1.https://www.instagram.com/p/CNdzzhPFk7I/ 2.https://www.instagram.com/p/CNk73adl5Zv/ 3.https://www.instagram.com/p/CPAKTtIhe9f/ 4.https://www.instagram.com/p/CP3W6vPrdfN/ 5.https://www.instagram.com/p/CPIwPfHN8Ef/ 6.https://www.instagram.com/p/CP0z0AlBEtw/ 7.https://www.instagram.com/p/CNDOVnXnP9j/ 8.https://www.instagram.com/p/CPs46yEr3JI/ 9.https://www.instagram.com/p/CPbKuevrvWe/ 10.https://www.instagram.com/p/CP1HwxtFuGp/ 11.https://www.instagram.com/p/CLo-etolJTb/ 12.https://www.instagram.com/p/CNc_u-srtRE/