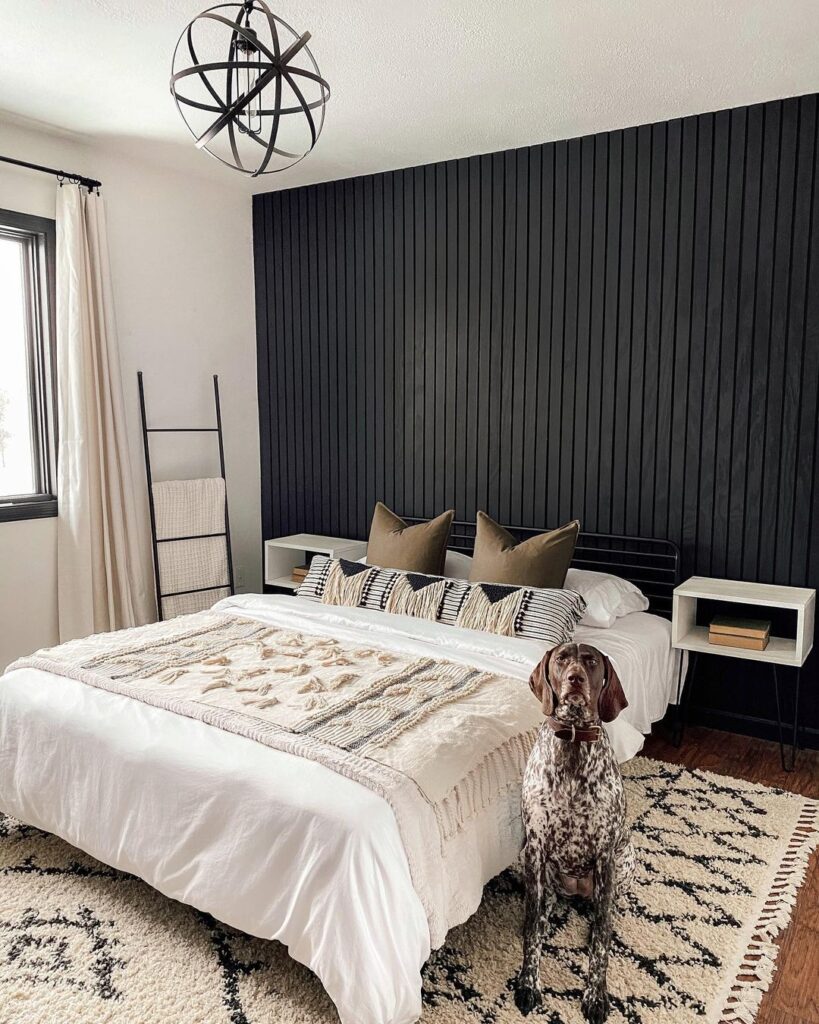 18 Affordable Platform Bed Frames That Are Adored By Influencers
Modern Canopy Bed
While canopy beds may sound as old fashioned as Ebenezer Scrooge, the Zinus Wesley Metal and Wood Canopy Bed is a modern twist on this timeless classic. As a contrast to Spartan minimalism, Whitney from @farmsteadonfirst's bedroom includes an ornate chandelier and plenty of comfortable pillows. These details soften the space.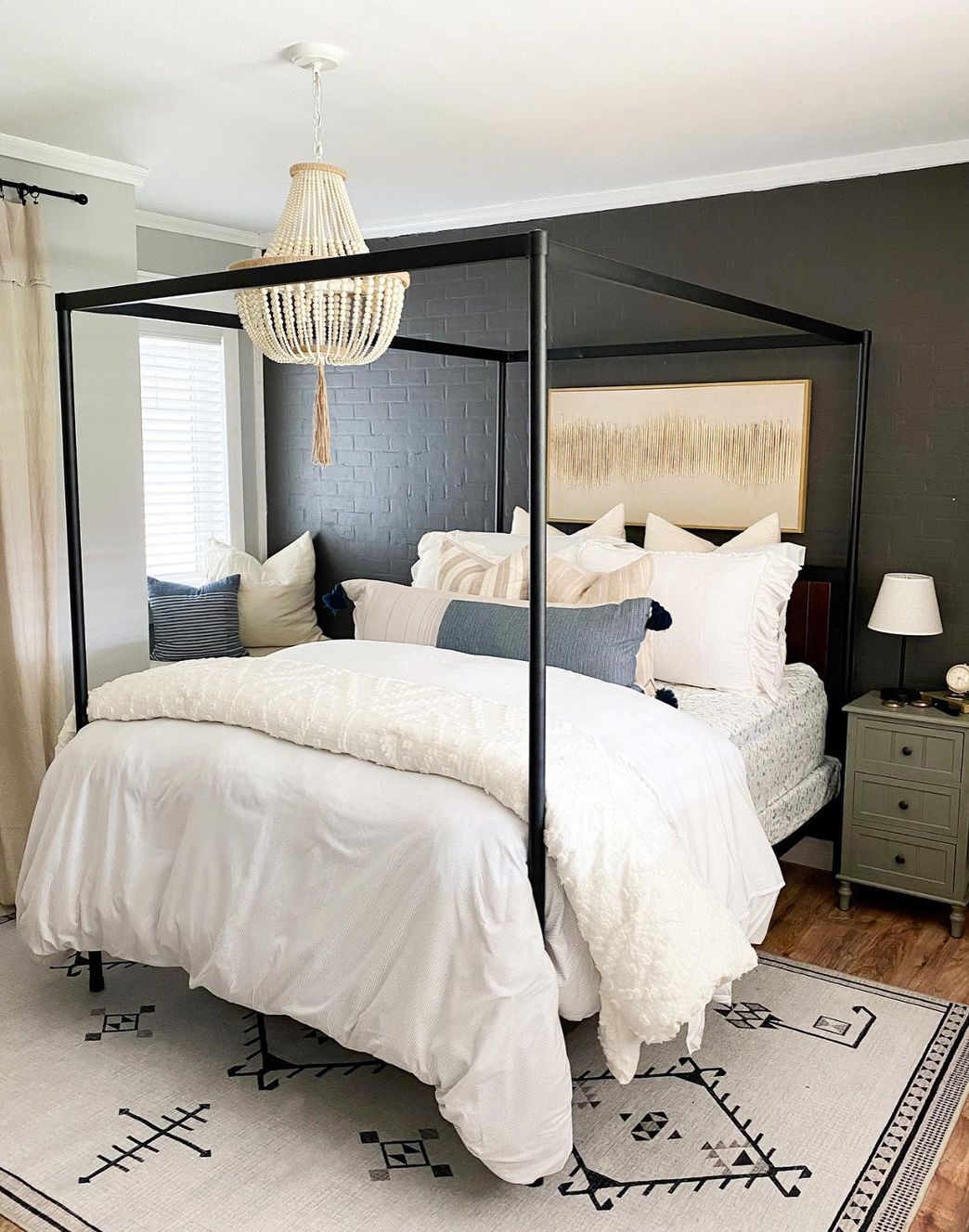 Feature Wall & Focal-Point Blanket
With warm wood tones, the Zinus Moiz Solid Wood Bed stands out to emphasize that this bedroom is made for sleeping. Lisa from @cottagestyle's white-on-white feature wall uses shadows and natural light for an appearance that changes throughout the day. The foliar-patterned blanket brings some nature into the space without the mess of real plants.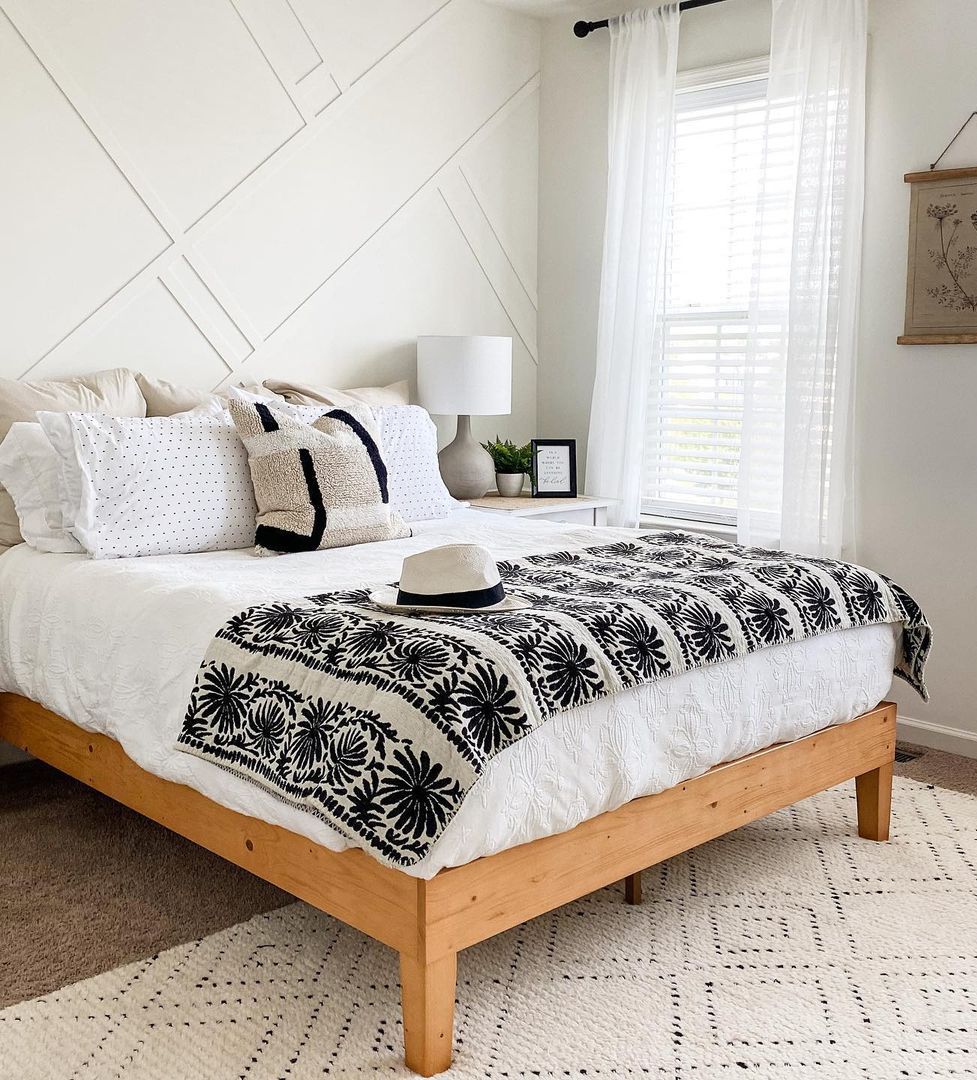 Green & Gold
Natural fibers, shiny metal, and soft textiles give this space designed by Mia from @mia.interiors an unforgettable allure. The soft curves of the Zinus Paris Upholstered Bed help vibe with the natural design elements while offering an exceedingly comfortable place to sleep.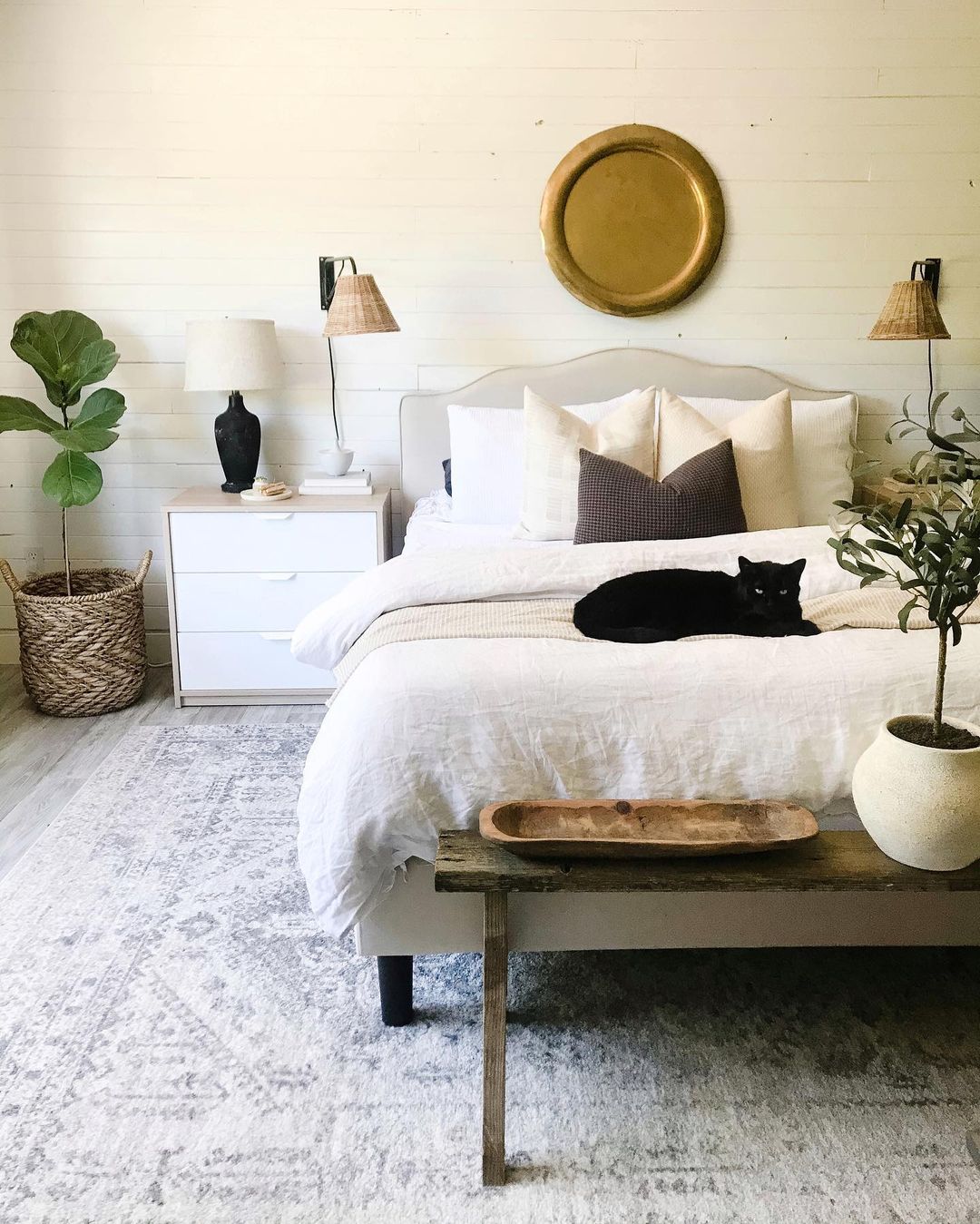 Lake Bedroom Pastels
By continuing the vertical lines from wall to rug, this bedroom seems larger than it is. A gray Zinus Dachelle Upholstered Bed ties the cool purple pastels into the warmer beiges highlighted in the rug and nightstand. By choosing pink pastels in varying intensities, Melissa from @lakeandlumber achieves a fancy graduated ombré-type effect.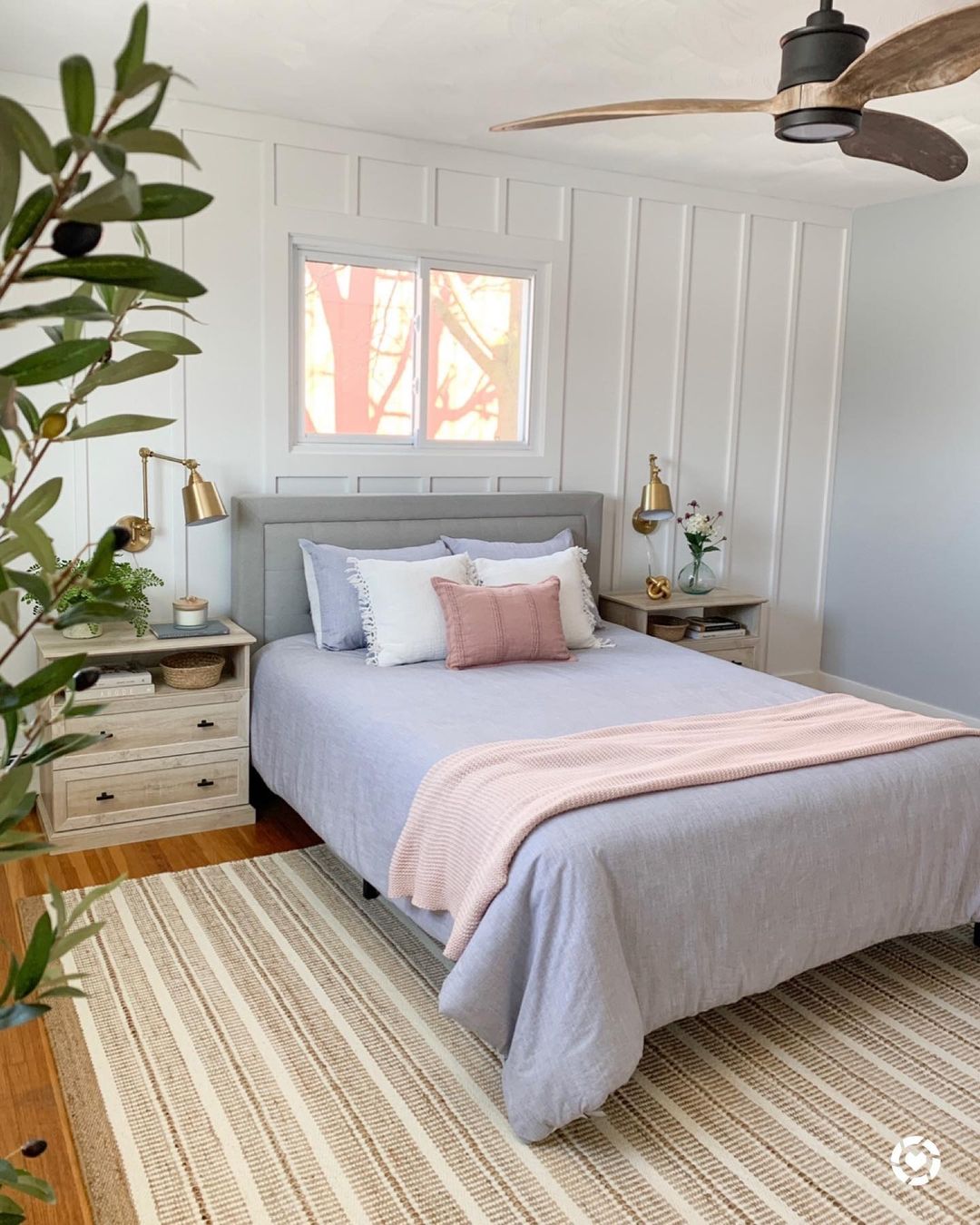 Romance with a Twist
Incredibly romantic flower wall hangings and a classic chandelier build a glamorous space to retreat. With a weathered Persian rug, Julia from @greenacresfarmhouse is even able to capture a spirit of adventure! Modern touches like a shiplap, a geometric glass-top table and a sage green Zinus Shalini Upholstered Bed keep this bedroom firmly rooted in the present day.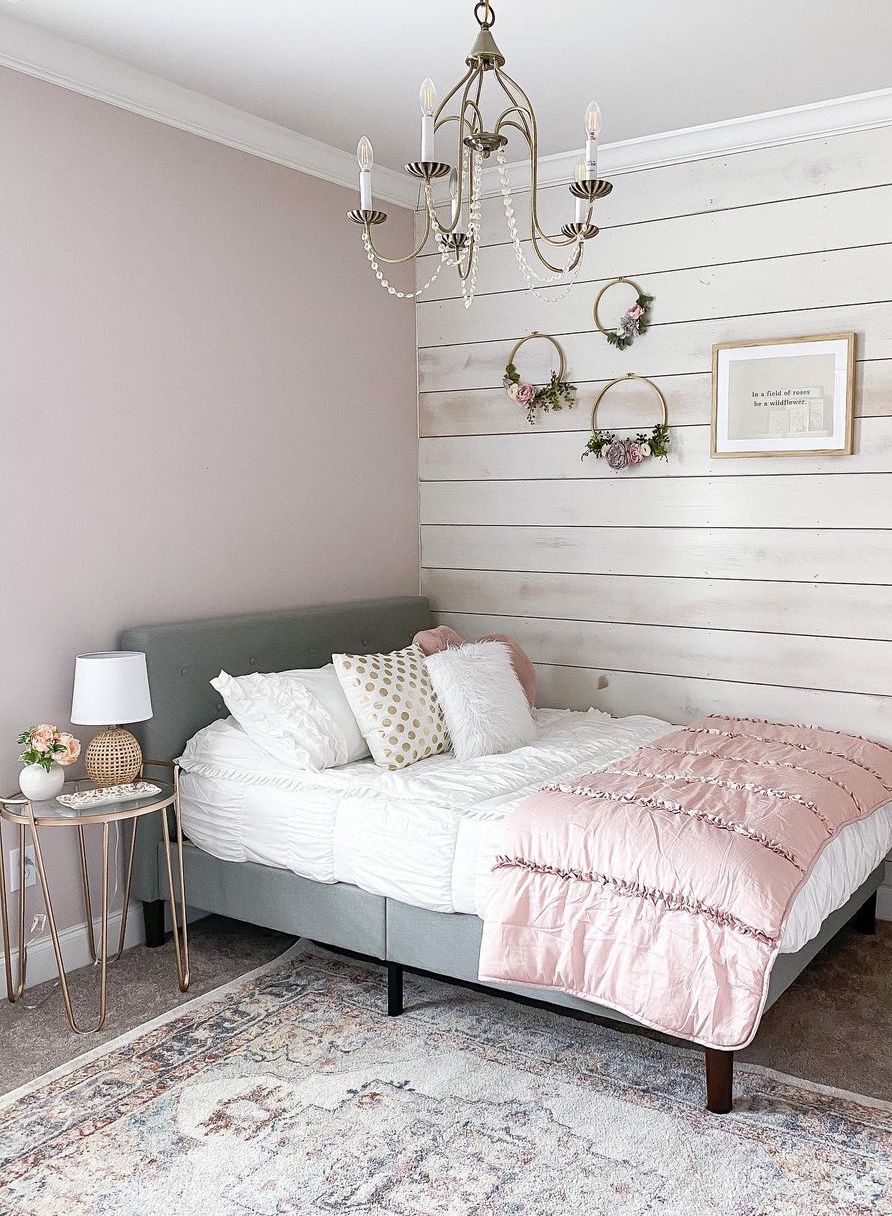 Energizing Oasis
Lots of aggressive lines and electrifying angles give this modern bedroom a rejuvenating je ne sais quoi. With Melissa (@Houseonparkway)'s choice of the Zinus Suzanne Metal and Wood Bed, the restrained palette comes together while the bedroom stays fashionably contemporary and slightly industrial.