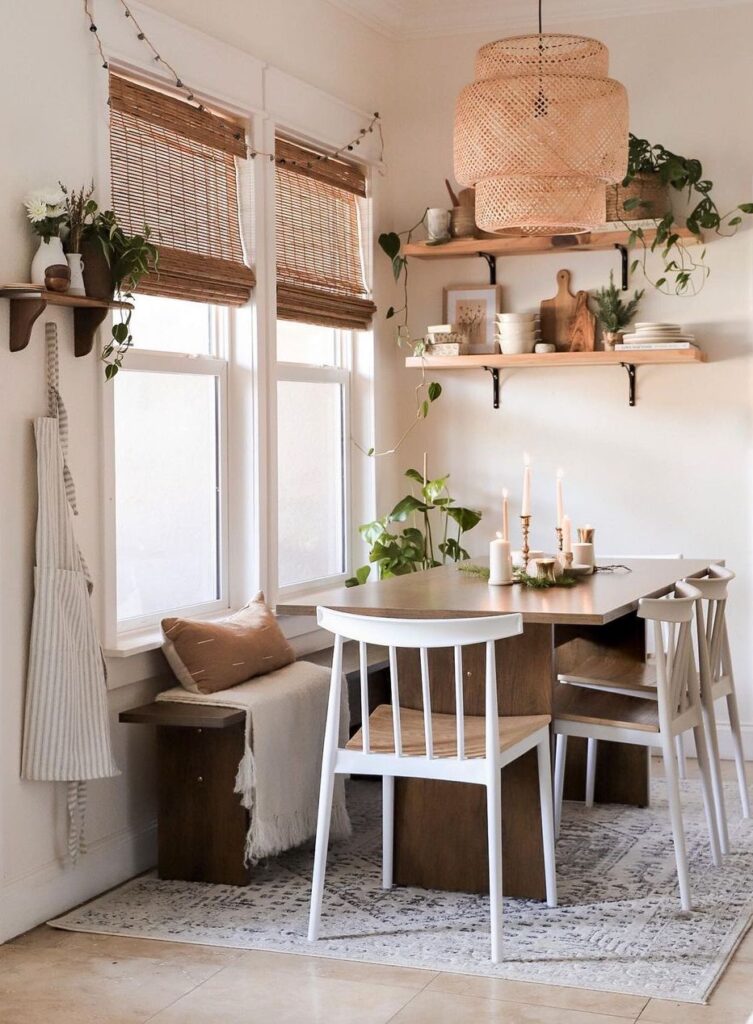 Country Cozy Chic: Aubrey Gives You 18 Fresh Ideas For Your Apartment
Country cozy is very popular right now. It's the best decorative approach for small houses and apartments because it makes the small spaces feel less constrained and more like home. Some of the ideas presented by Aubrey from @HelloImAubs are simple things you can do to change the way you feel about spaces in your home.
Beds are decorated with white, off-white, or beige blankets and sheets, but they look so soft and comfortable you can't help but want to crawl in and cover up. Pegged shelves in the kitchen, foyer, or mud room allow you to hang everything from aprons to sweaters and still provide a spot on the shelf to display things like vases, nick-knacks, and planters with plants. Lace doilies on tables and chairs and hanging planters add to the cozy country look in your home.
Add solid tables and chairs made from solid wood with warm or natural finishes and the look is almost complete. Add a basket for storage or a woven basket as a hanging planter for a live plant or a silk leaf arrangement and now you are ready to settle in with a good book and a comfy warm throw on the couch.