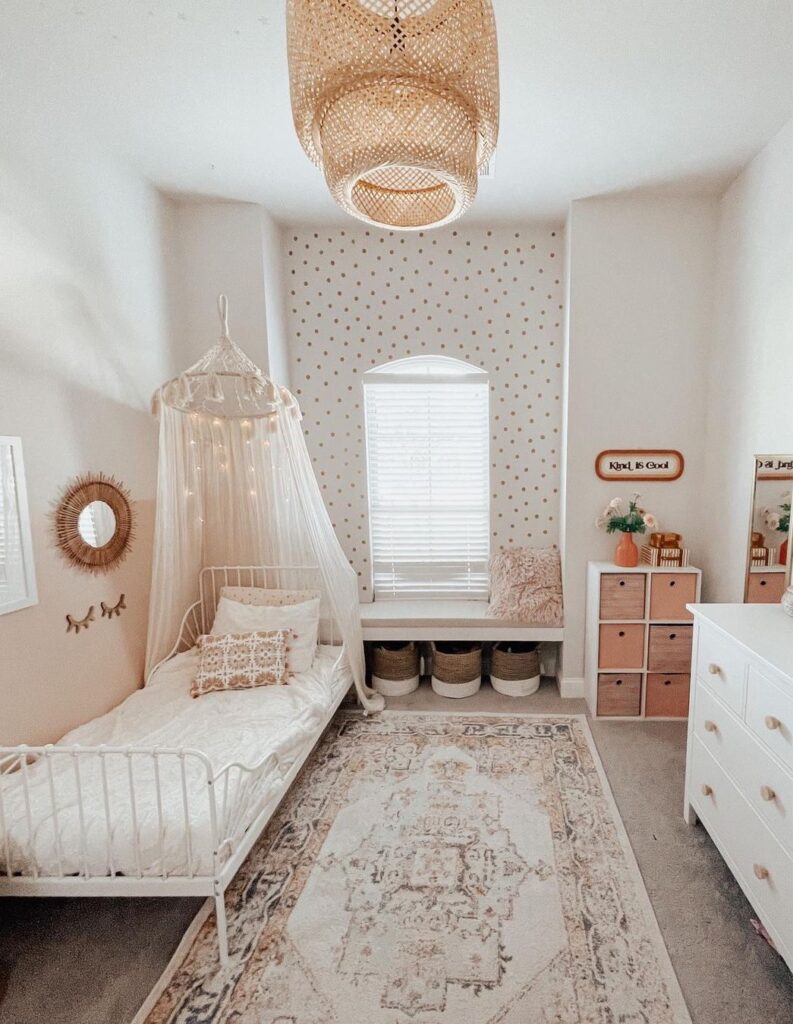 20 Farmhouse Decor Ideas From Jessica Nicole That Are Beautiful Yet Simple
Jessica Nicole of @missjessicanicoleblog knows how to balance the newest farmhouse interior trends with family-friendly design. Plush textiles, rounded edges and sparse, high-hung décor accommodate children while still impressing adult guests.
Looking for centerfold-perfect living room inspo that's still comfy and low maintenance? Jessica's a master of lived-in luxury. Start with neutral walls and natural wood finishes, then elevate with mixed textures and high-quality accents.
Jessica's gorgeous farmhouse kitchen starts with floor-to-ceiling white walls and cabinets. A subway tile backsplash, glossy black counters, and iron hardware make the bigger picture present perfect. Finally, an appealing distressed antique rug brings in the barest hint of color.
Ever find yourself needing a moment? Jessica's beachy entryway also offers a sweet escape. A picture of a sandy stretch by the ocean on a gray day incorporates all the colors in her airy entryway palette. A wreath of shells and a clump of coral extend the seaside vibe while natural fibers on the lamp and table are as durable and timeless as the sea itself.
Jessica proves that kid-appropriate nurseries can still be cohesive with the rest of the home design. A deep green accent wall amps up the warmth. Pink curtains, pink toys, and even pink clothes coordinate well with the usual neutrals while echoing the garden fresh theme of the art.