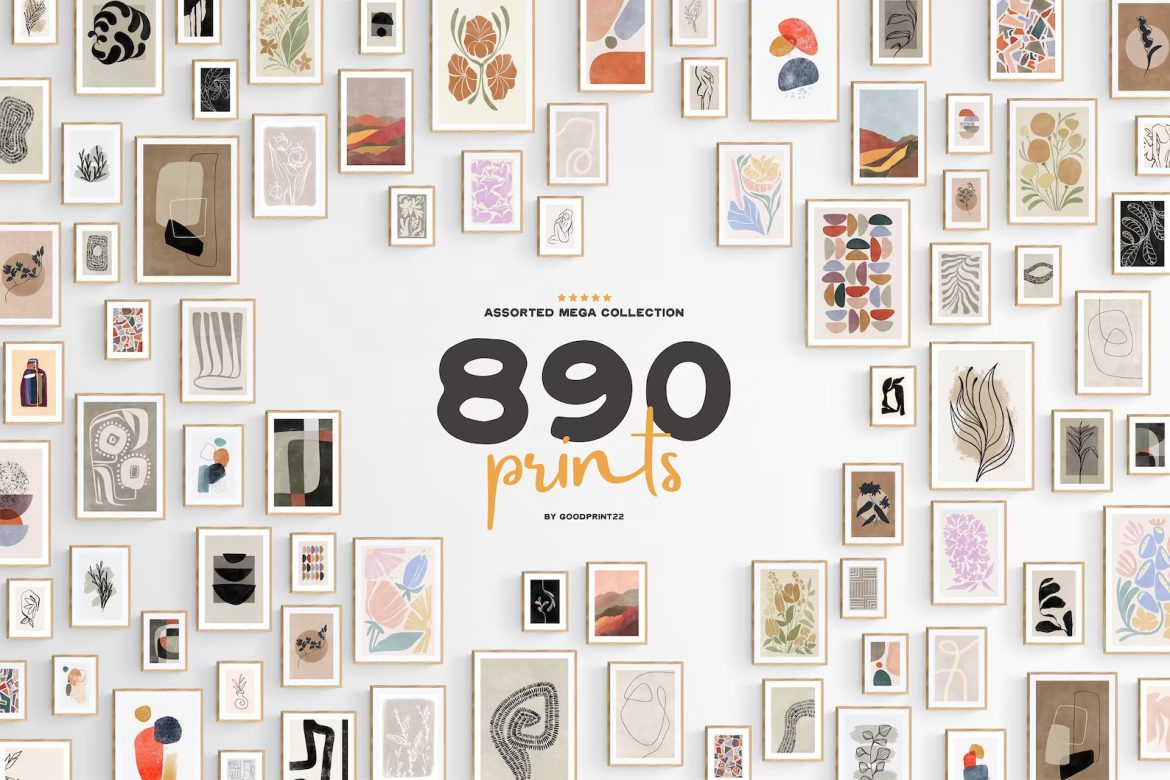 890 Assorted Printable Posters
Introducing the exclusive digital print mega bundle from Mila, the artist behind GoodPrint22. With 890 hand-drawn prints encompassing abstract, geometric, minimalistic, Scandinavian, floral, portraits, landscapes, and still lifes, this $100 collection is an absolute steal. Here's why you need to act fast:
Not only have we secured a license, but we've also managed to secure the absolute lowest price on the entire internet, making this offer an incredible value for our community. However, due to limited quantities allowed by our license, you'll need to grab your copy ASAP.
Don't miss out on this extraordinary opportunity to own a piece of artistic excellence at an unbeatable price. Elevate your space with Mila's masterpiece bundle from GoodPrint22 before it's gone!